Welcome in. While most of you have seen our teen zone on Instagram, I haven't show the entire room in one post and figured it was time. We have loved this space. You may remember it was originally two rooms. The floor plan had two bedrooms (one was our son's) but we were really missing a large space where the kids could spread out and just have fun with their friends. We knocked down a wall and created this space. We then turned an open loft into a bedroom for our son. While it seems like a big project, it was fairly straightforward and transformed how we live in this house.
THE TEEN ZONE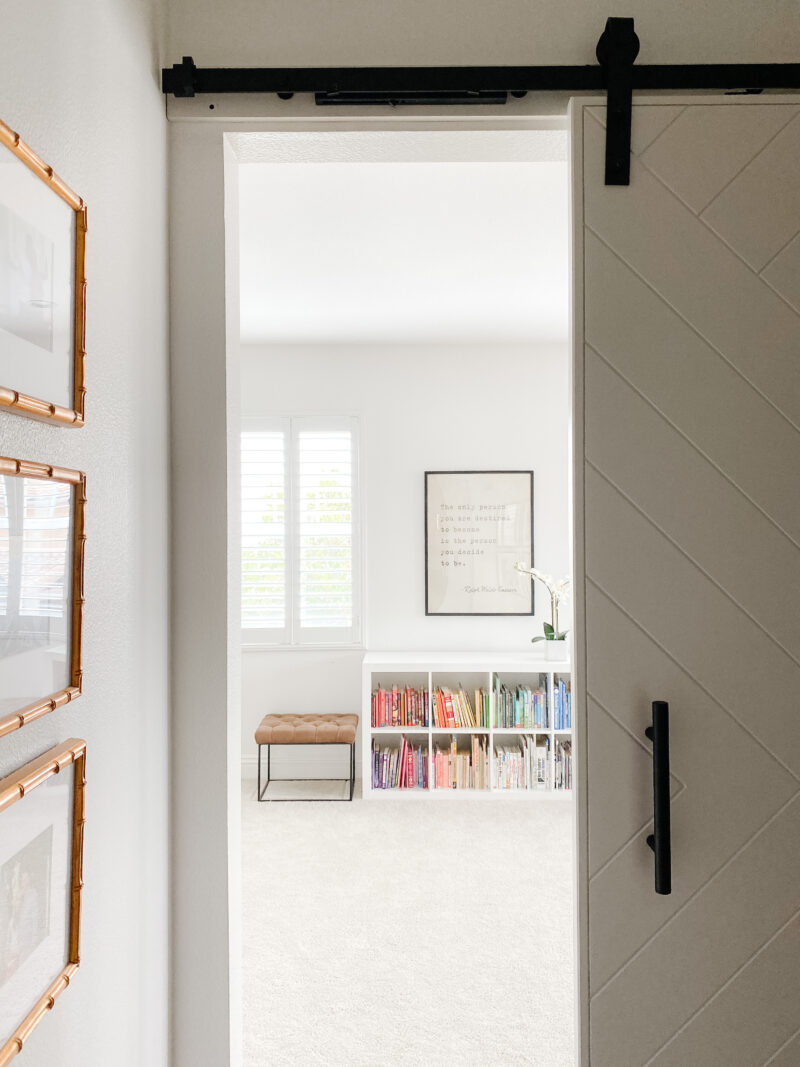 This large space is at the end of a hallway and we installed a large barn door. We also installed carpet which was a great move for us. I have to say we LOVE having carpet (surprised myself) in here. Whether it's mini sticks for hockey or just lounging, it's so much more comfortable. We went through Costco and were extremely happy with both the quality and the service.
RAINBOW BOOKS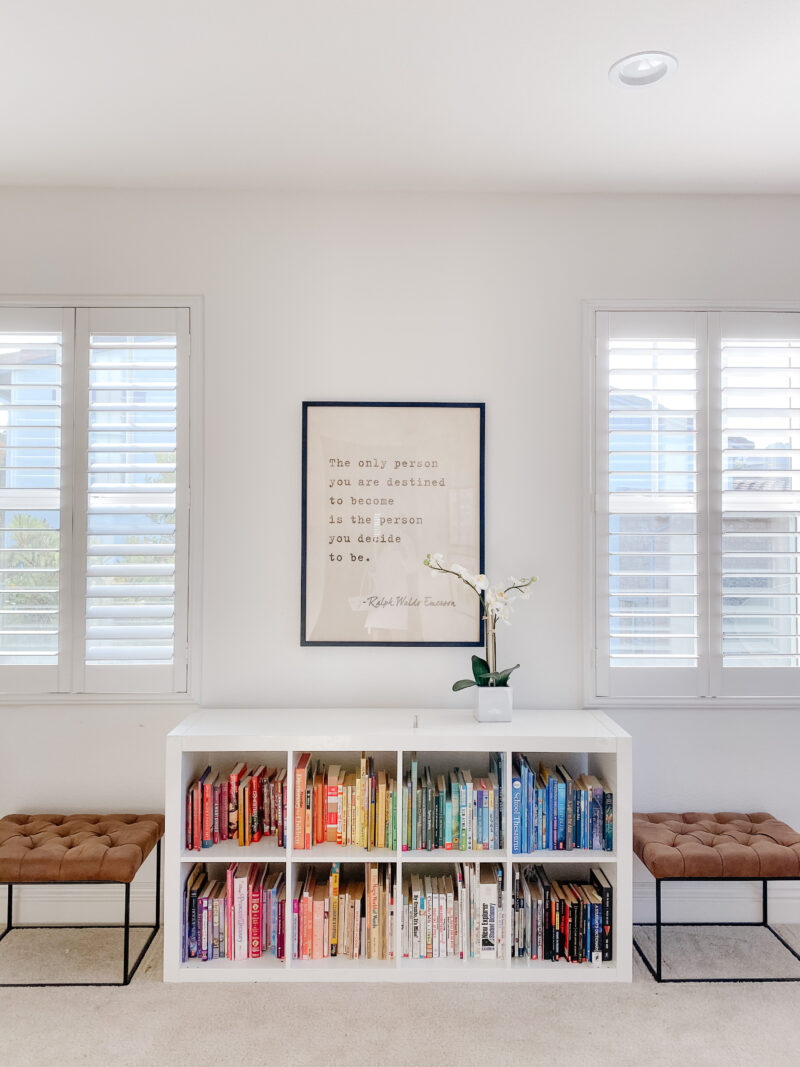 My daughter arranged these books in rainbow order one day and it's one of my favorite parts of the room. It makes me smile every time I peek into this room. The Ralph Waldo Emerson print is from Restoration Hardware.
SHIPLAP WALL
My husband added shiplap to the TV wall and we painted it French Beret by Benjamin Moore. It's the same color we used on the vanity in our powder bathroom downstairs. The white bookcases are from Ikea. We have had them for years and they have served us very well.
SPACE TO HANG
The opposite side of the room hosts our giant bean bags (also available here) and the bunk beds. The goal of this room was to really keep it open and not over design it. The whole idea was to let it be as flexible as possible so that the kids can just spread out and enjoy. The bean bags have mattresses tucked inside so it's even better for sleepovers.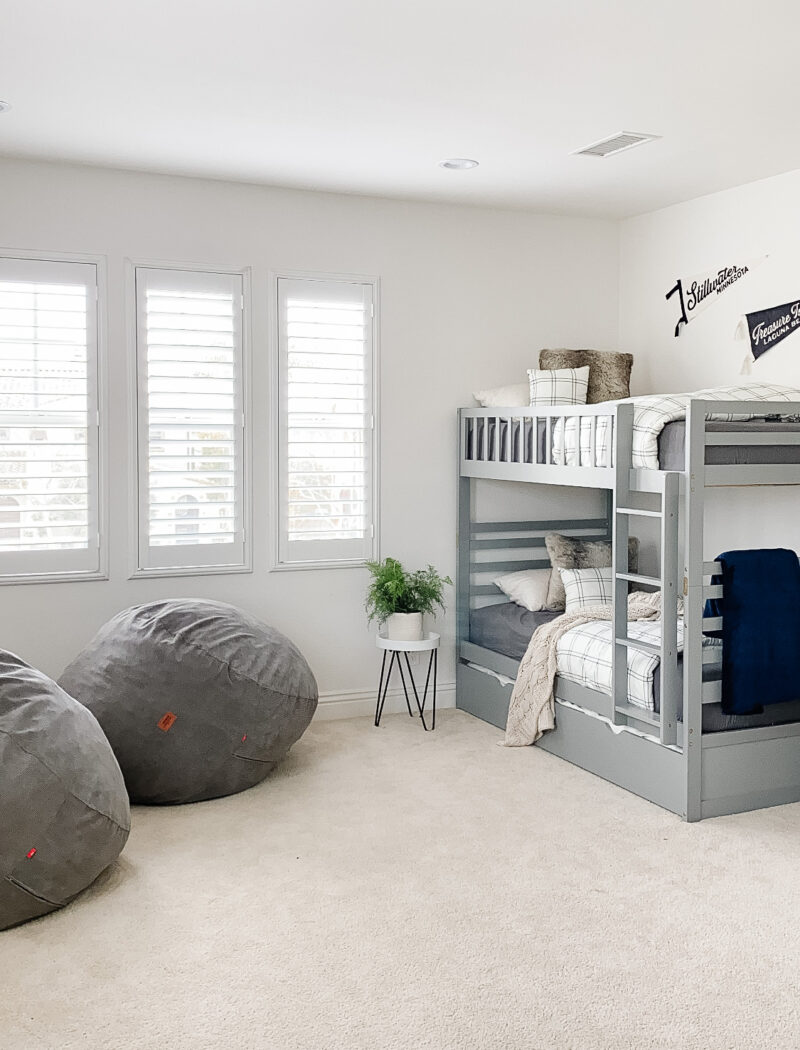 These bunk beds are a steal and have served us really well. I especially love that there is a trundle as well.
FAVORITE PLACES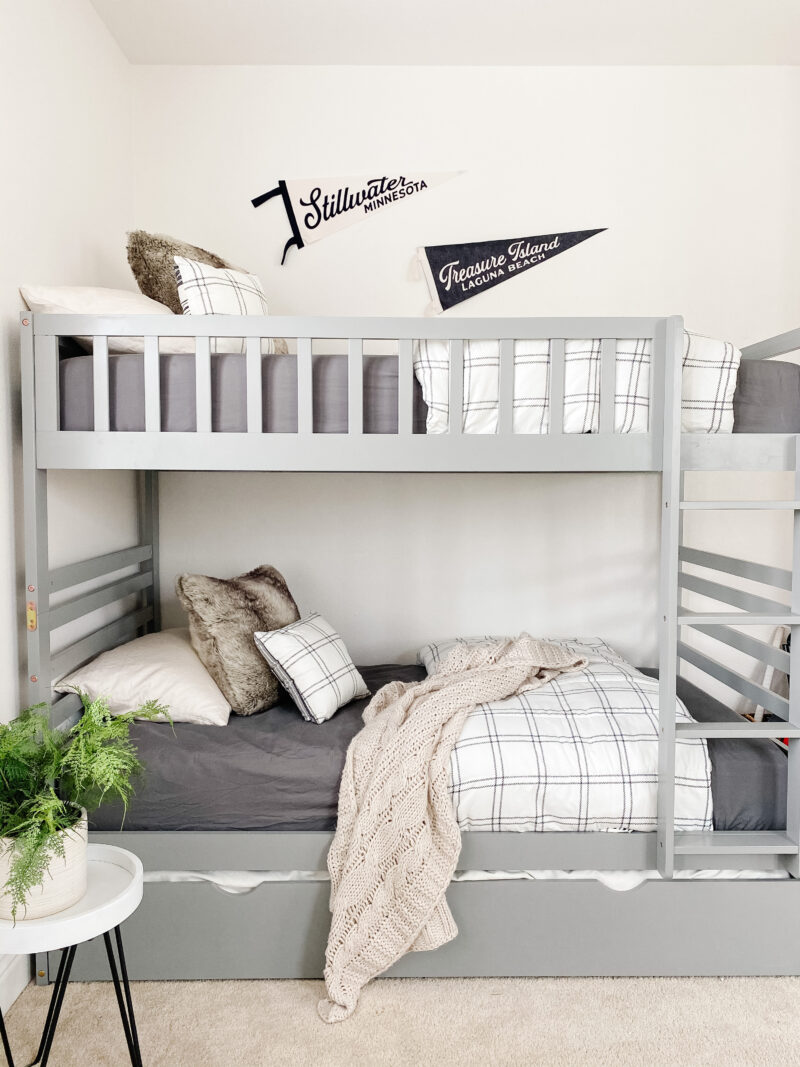 I get asked about these pennants all the time. I ordered them from here. The locations were chosen based on our kids' favorite places. My daughter adores Treasure Island in Laguna Beach and my son fell in love with Stillwater on one of his hockey trips. He experienced pond hockey in freezing temperatures and the boys played until the sun went down. He loved every minute of it.
COMFY AND COZY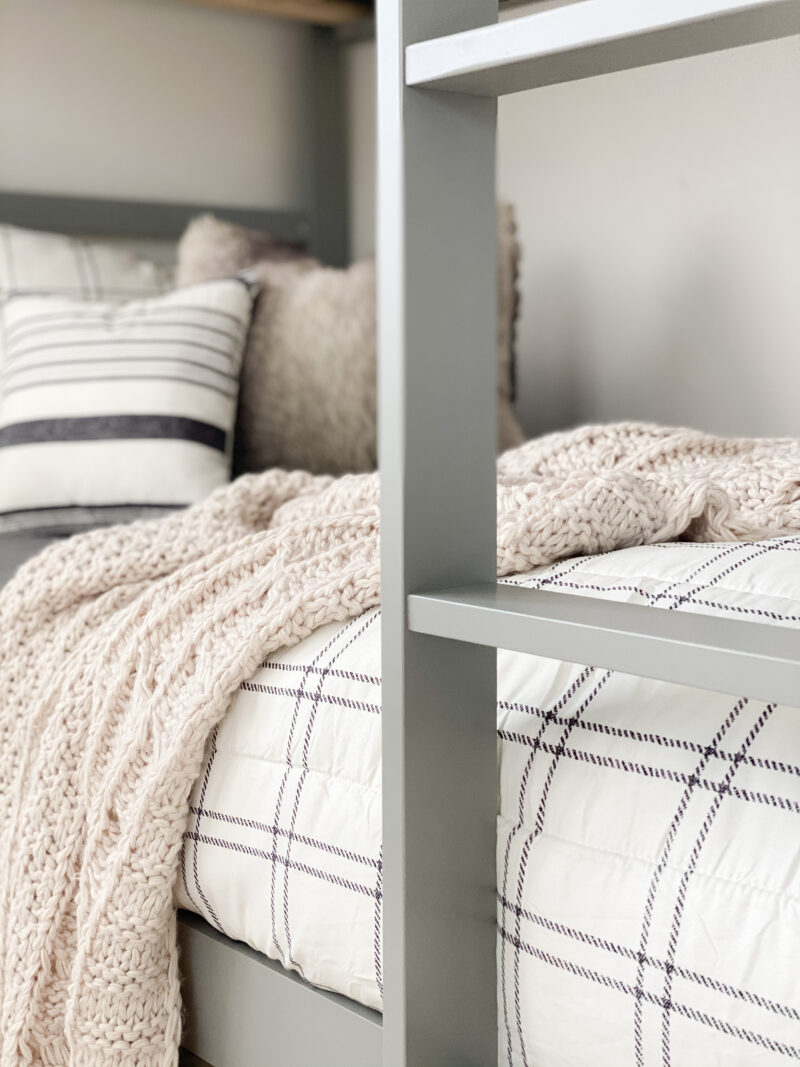 The bedding is from Walmart. The sets were inexpensive and have been great so far. I love the plaid print.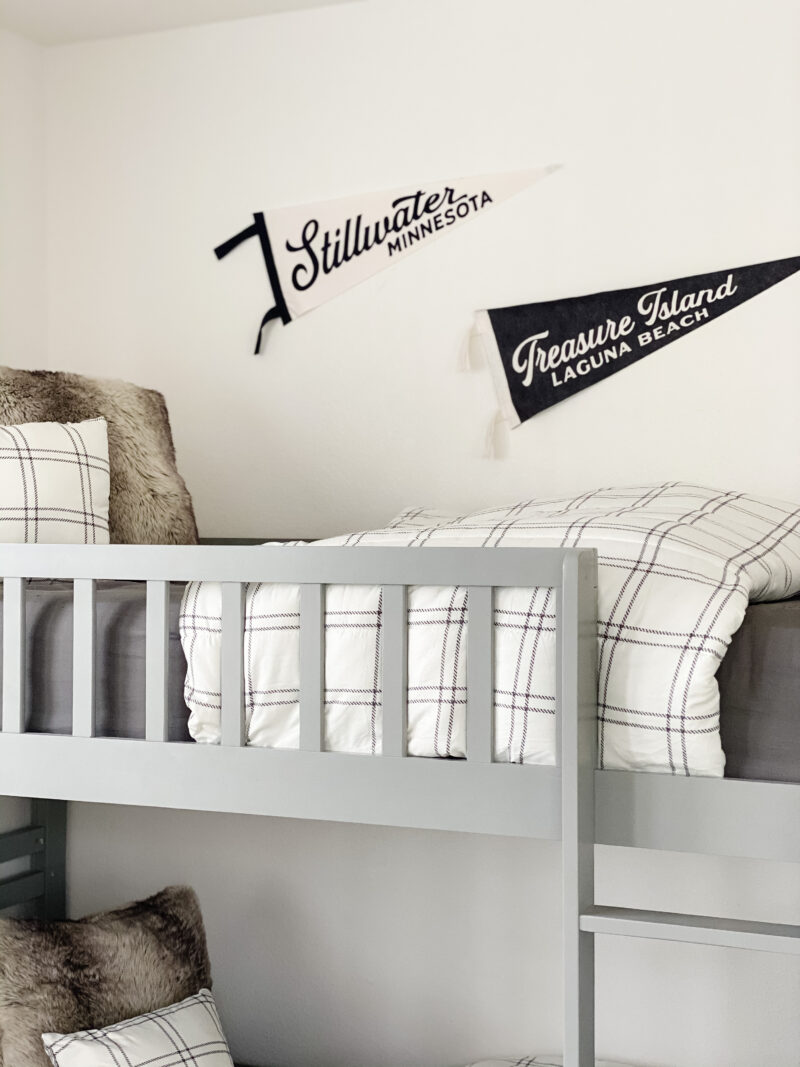 FLEXIBLE SPACE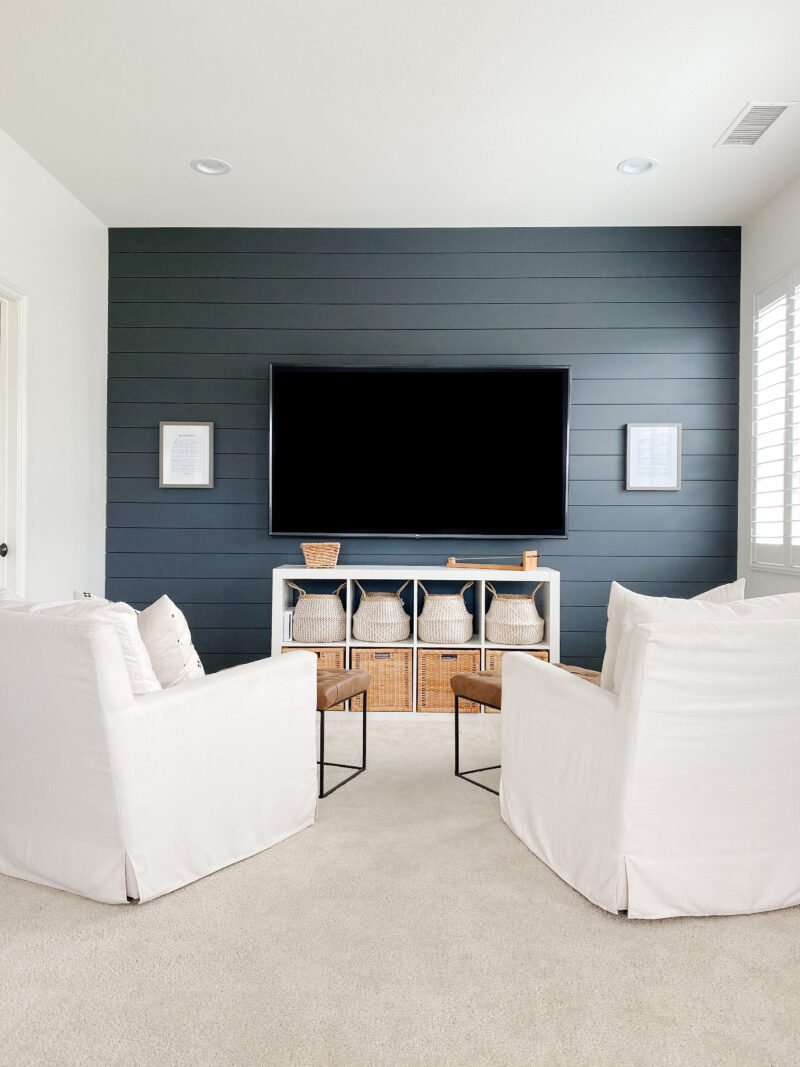 We chose the white swivel chairs so that we could move them whenever we wanted to. When we do movie nights in here, my husband and I sit in these comfy chairs and the kids lounge on the bean bags or bunk beds.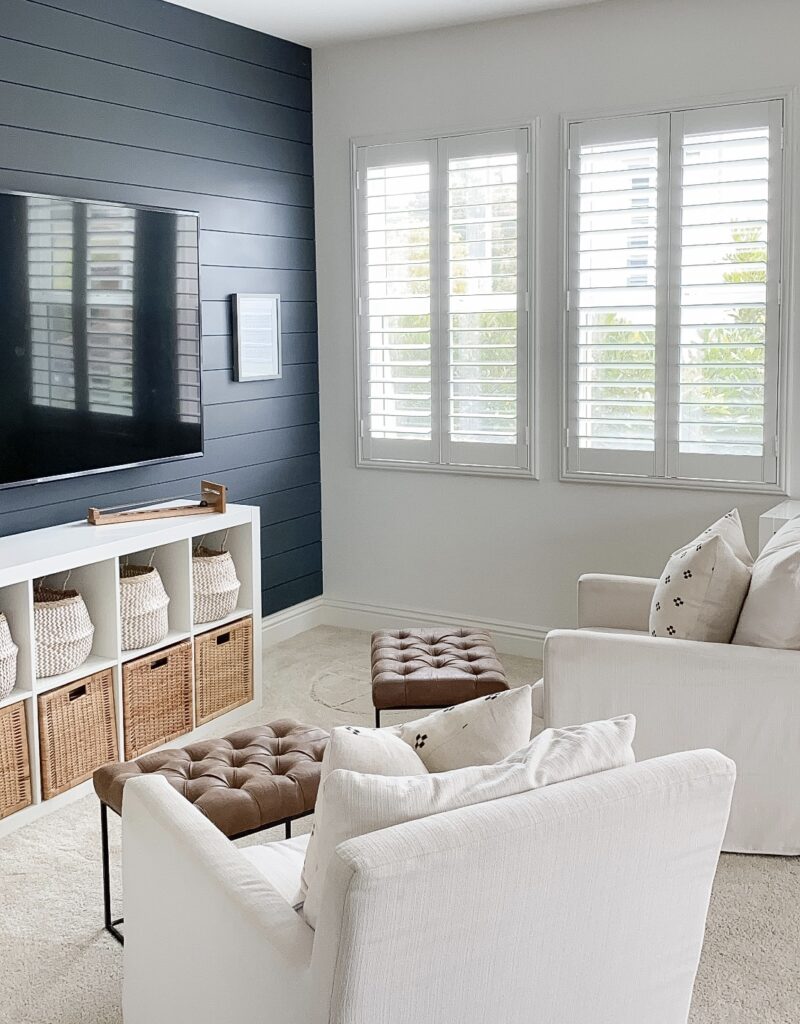 The Target ottomans are still one of my all time favorite purchases.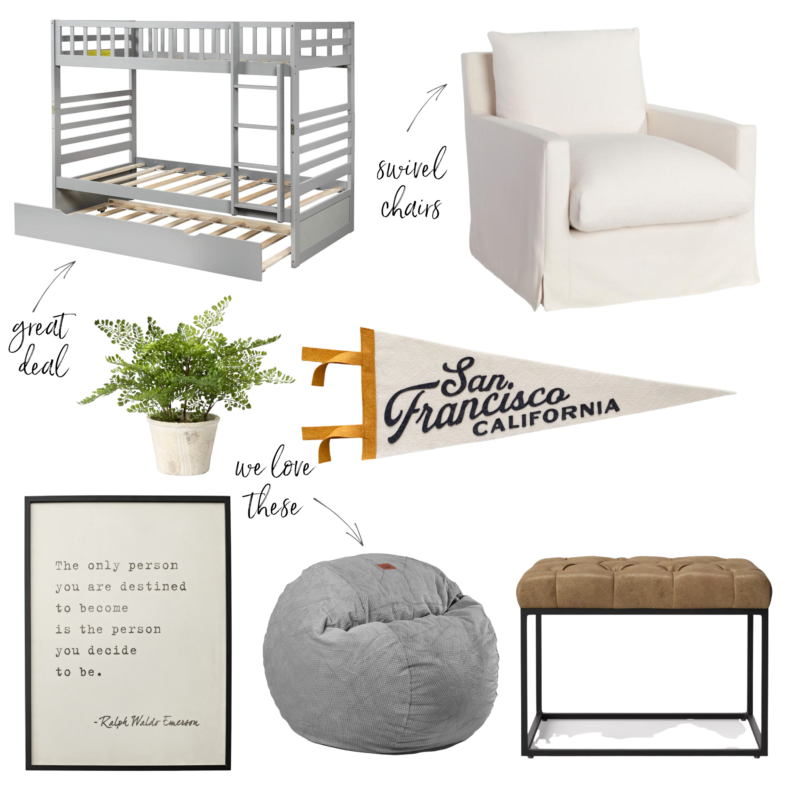 beds | chairs | plant | pennant | artwork | bean bags | ottomans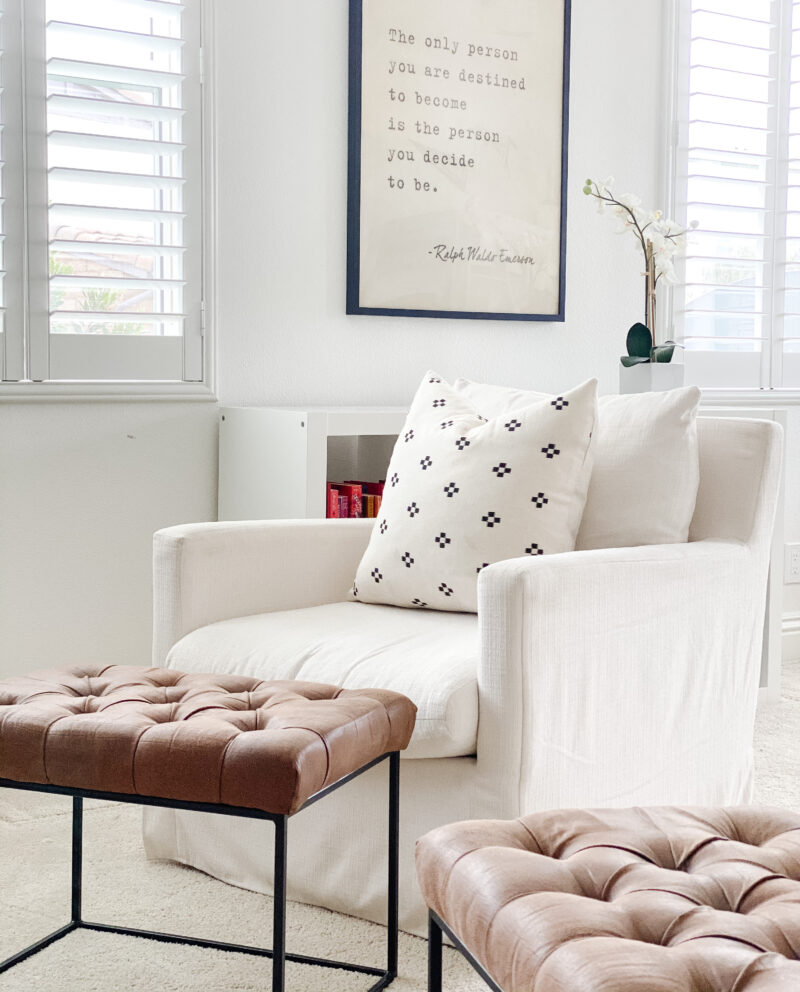 That's a wrap on our teen zone. The best part of this space is hearing the kids have so much fun in here. The laughter and the memory making is what it's all about. If you have any questions about the space, I am happy to answer them below.