Good morning, my friends. I am popping in today with The Under $50 Gift Guide. So many of you asked for reasonably priced items that you could give to friends, neighbors, teachers and more. Many of these are around $10 and you can really be creative with how to gift on a budget. I've incorporated some of my tried and true gift ideas and explain in detail how to make your money go further! Let's do this.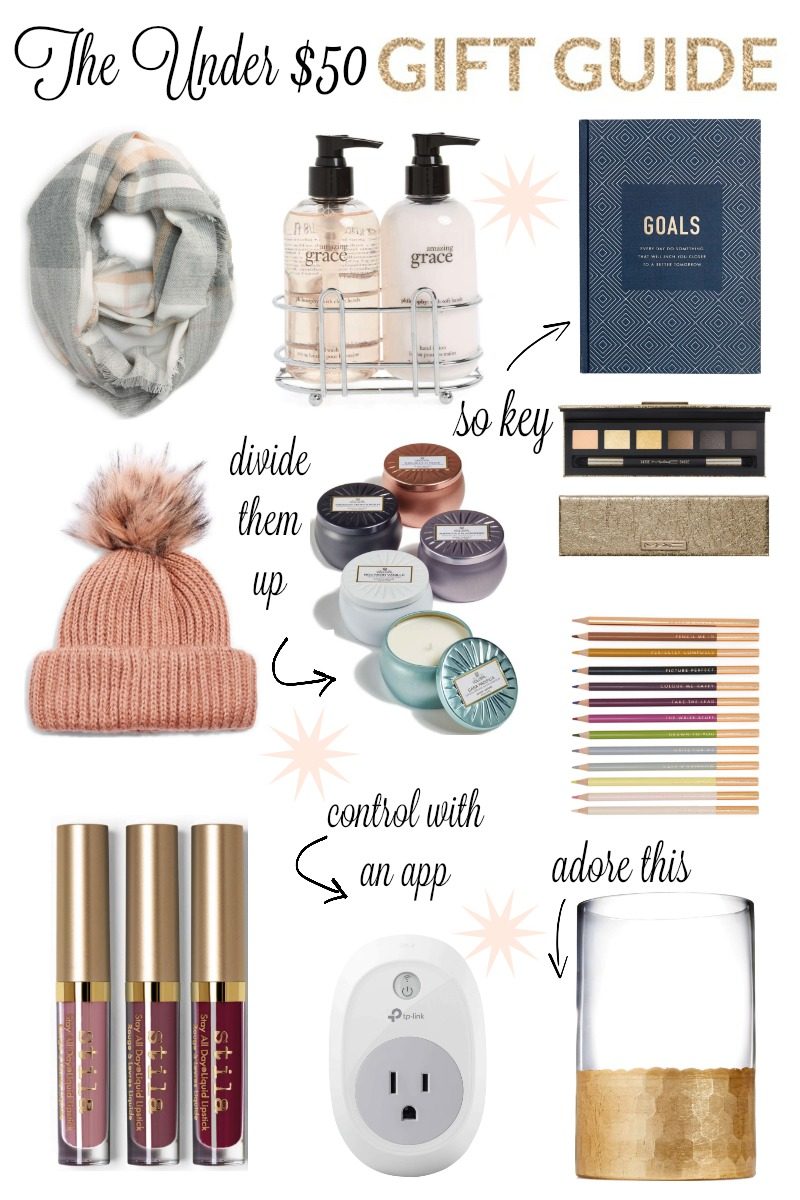 Classic. Pretty. Inexpensive. Oh, and it doesn't have to fit correctly! No sizing info required. That makes for a great gift.
My dear friend gifted me with this scent years ago and I still love it. This set is really nice and I love that it comes with the silver stand.
I could and should write an entire post about this. I am 100% on board with writing down your goals. Always. What we put out in the universe is given power. And once an idea is given power, it can't be stopped.
These are so on trend right now and I love this one. We are headed to cold weather soon and I think I may need to gift myself with this little number.
Ok! Here is my idea on this one. This set is $40 but comes with five candles. Split them apart and wrap them up beautifully. A great gift. You could even tuck in a $5 Starbucks card or something small. When you see sets like these, think about breaking them up and gifting them separately to save money.
I need this. That is why it made the list. Hint hint, Santa.
It may be because I am a creative at heart, but gifting someone a special set of coloring tools is so beautiful. I love that it means they will go on to use them over and over to create anything they wish.
This is another set you could break up. Wrap them in a pretty cellophane bag and shredded paper with a big bow to give to babysitters or anyone else who needs a little holiday love.
Ummmm! Yes! I love little tech ideas. This plug allows you to control the outlet from an app on your phone. Turn on and off from afar. Great for any ladies living alone or college students who might want to be able to switch on a light before heading back to the dorm. Love this idea.
I have two of these and love them. There is just something really lovely about this vase. Give as is or fill it with a bouquet of gorgeous flowers for a hostess gift.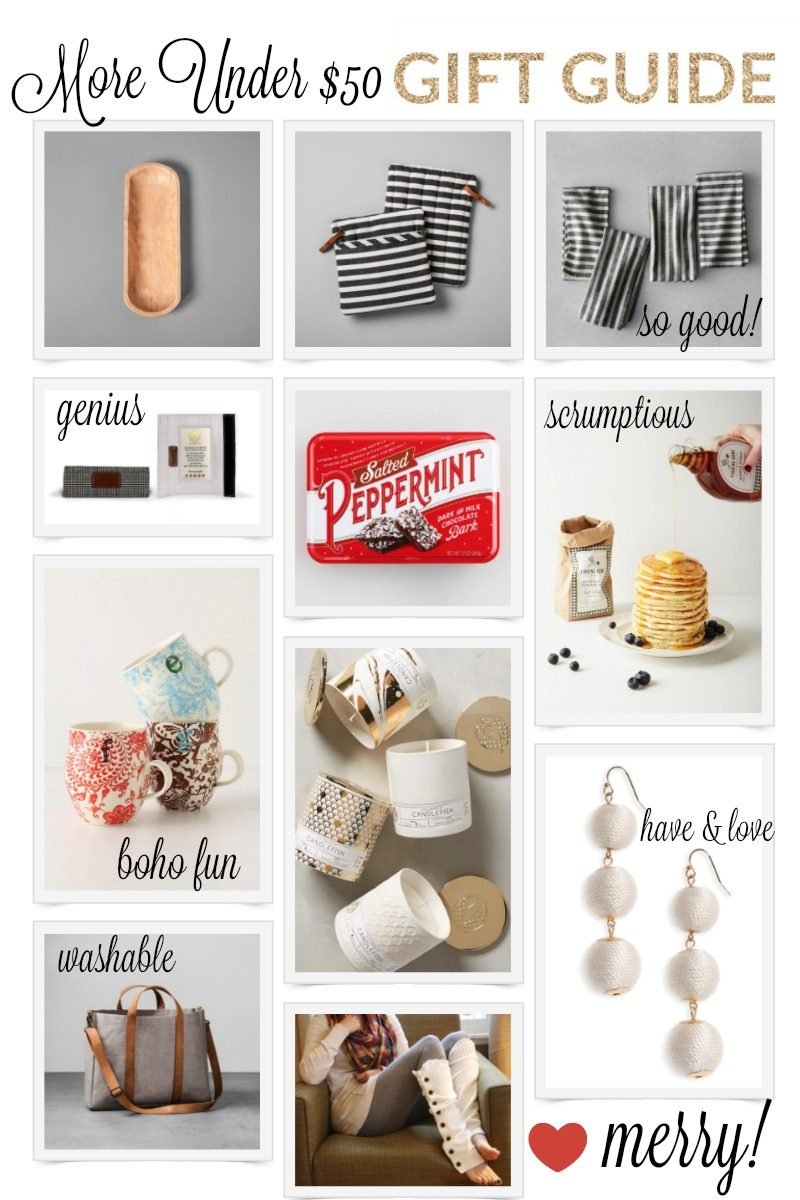 This next set of gifts is for the girl who has everything. You now who she is! These range in price but are all clever and slightly outside the box for that friend or neighbor that can be tough to buy for.
Any gal who loves her home will love a pretty wooden bowl. Young mamas can fill it with crayons and keep it on the table. It also makes a gorgeous centerpiece with fresh fruit piled high. Pretty addition to any home.
Yes to these!!!! Listen, I am so embarrassed to say that I have been rocking the same pot holders since we got married. Do you do that? So weird. They are thrashed and worn thin and yet it took Chip and Joanna to convince me of these. Great gift idea under $10! Bam.
In line with the pot holders, I am head over heels for these. They come wrapped in a pretty black bow and make an awesome hostess gift. These are good!!!
This is on my gift guide for the second year in a row because I think it's so clever. These are monogrammed luggage wraps. They allow for you to write your contact information inside and also make your bag stand out in a crowd. And we've all been there. Standing at the luggage carasel watching for our black rolling bag amidst ten million other bags. This is so smart.
Delicious. So good. These tins are great for handing to teachers and neighbors. Attach a tag that says, "You were mint to be my teacher!" or "We were mint to be friends!" Done and done and all for under $13.
I am a big fan of bringing hostess gifts that can be consumed. This is such a good one. You can take it out of it's package and line a basket with a pretty striped napkin. Wonderful gift!
Fun boho take on an everyday mug. Fill with homemade sweets or a gift card.
These are highly rated and so pretty. What girl doesn't love a great smelling candle? They are 20% off this weekend.
I have these and adore them. At only $14 you can't go wrong. They also come in black.
This is made of a washable paper. It's such a great tote bag and can be used for so many different things. Tuck in a cozy blanket from HomeGoods and you've got yourself a really special gift.
You all know I love these. Truly love. And for that friend who has it all, this might just be something new and fun. It doesn't get much cozier than this. These are on final sale.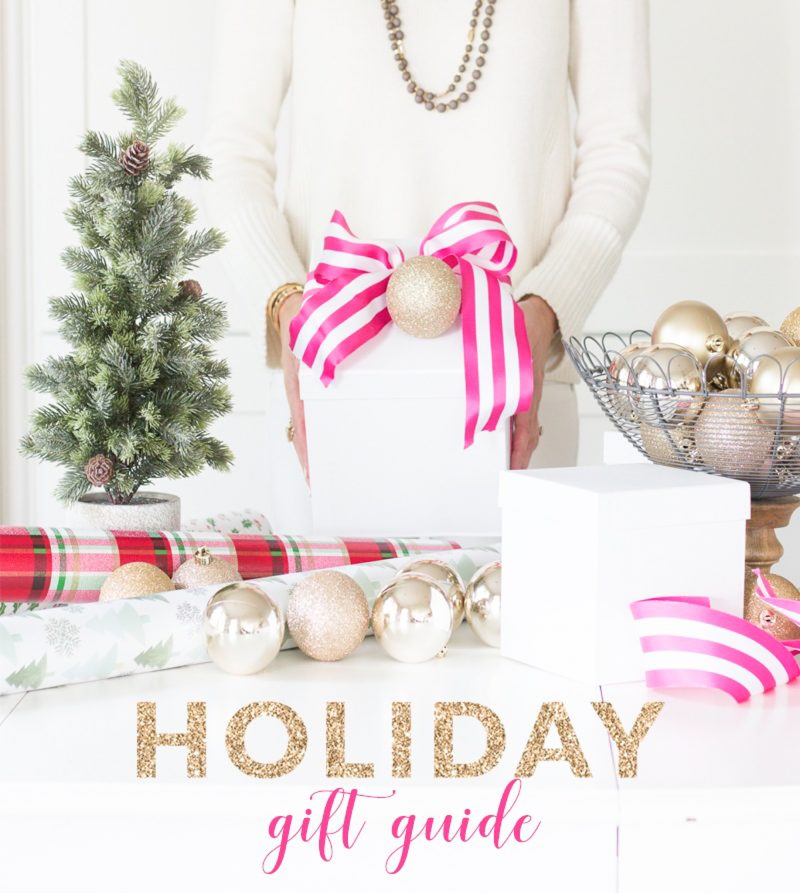 Hope this gets the ball rolling for you! In case you missed The Cozy Girl Gift Guide you can get caught up here. You can always see all of my holiday guides from the button on my side bar or from the link in my Instagram profile.
Have a really wonderful weekend. We are off to special event at Church and then cheering on our football team. Oh, and we are making major progress on the pantry which I will share on Instastories.
To all of my family members and to all who have served to ensure the safety of our country, God bless you.