How is your week going? To be honest, I am a tad overwhelmed these days so I think I need to do a better job at planning out my week. Are you good at using a calendar? I am horrible and it catches up with me. There are a few things I would like to pick up the phone and tell my girlfriends about so that means you, too. I thought you should know about these finds and my thoughts on a few things I have ordered lately.
DENIM I ACCIDENTALLY LOVED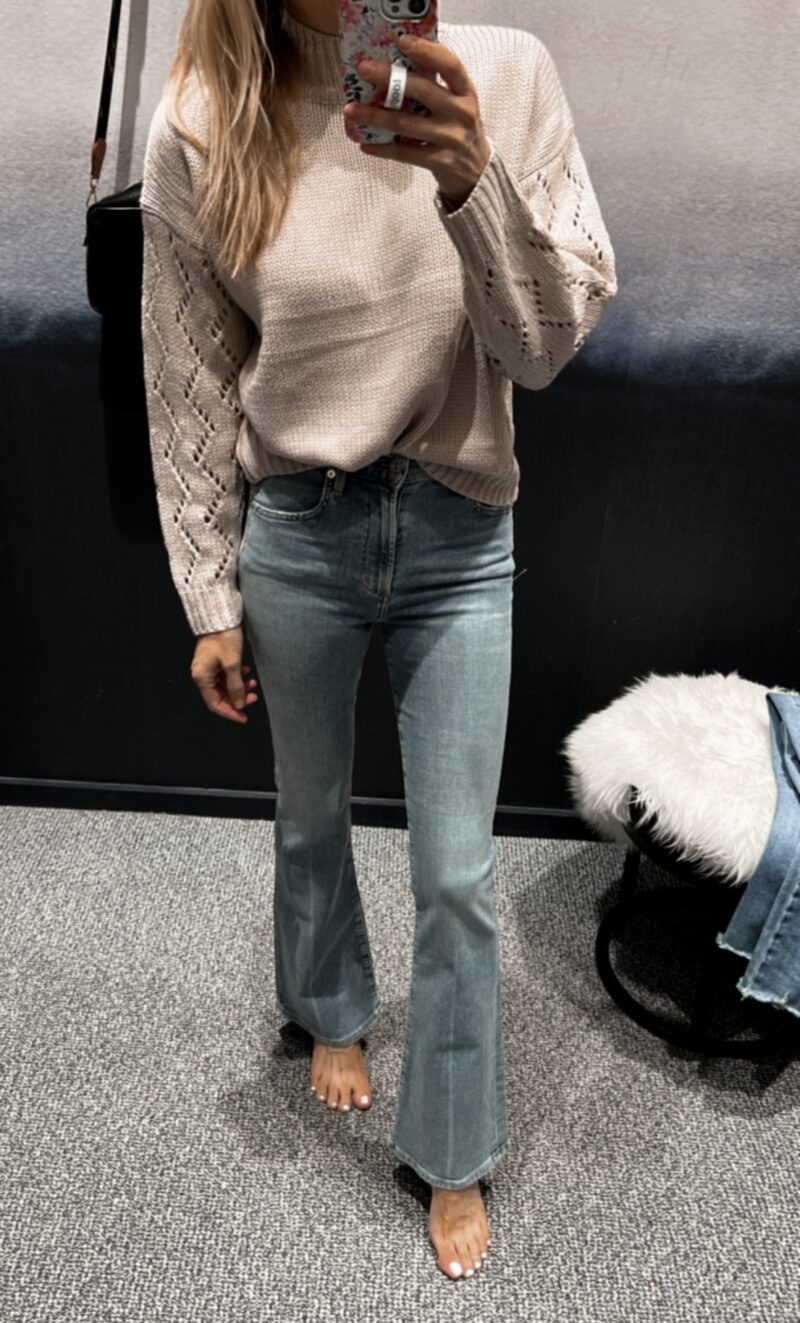 I haven't bought a new pair of jeans in quite some time. I put them on and didn't want to take them off. True story I had no idea how much they were because I can't see without my reading glasses (tell me I'm not alone in that). They are way more than I usually spend so I absolutely had to give it some thought. Seeing as though I wear my jeans for years and I felt good in them, I went for it.
They are high rise but so comfortable on your tummy because the denim has stretch to it. They have just enough of a flare where you don't feel like you're wearing bell bottoms and they are flattering on the bum. All in all, I really love these. I will keep an eye on them to see if they go on sale. They fit true to size. I also found these for a great price. Similar look and wash.
HUGE 40% OFF SALE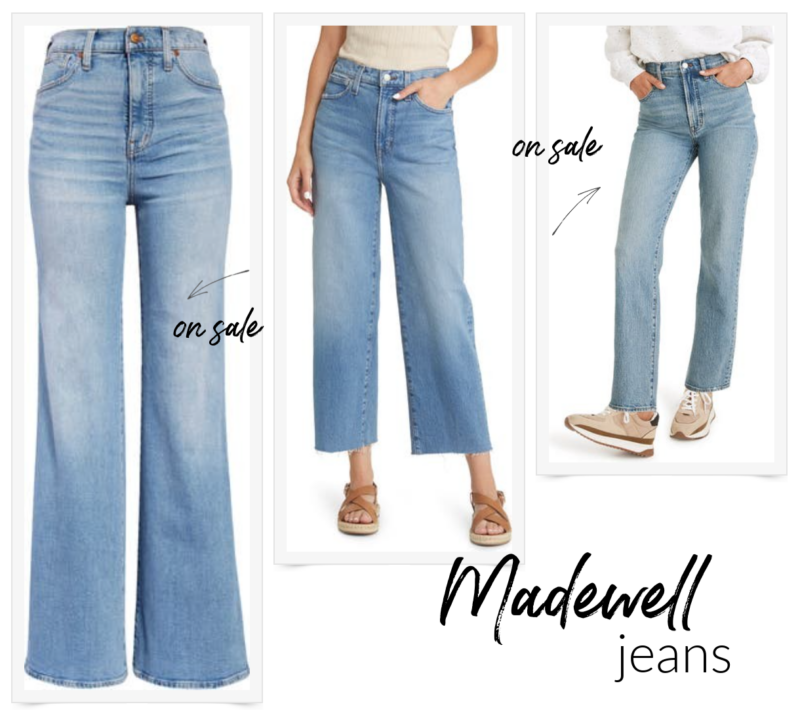 Anytime I mention Madewell jeans, I get direct messages about how much you love yours and that they are worth the splurge so I want to share a great sale happening. Two of these are marked down by 40%. The new wide legged cropped are darling and definitely the style right now. The flare style are under $80. They are actually making want to try them before I take the tags off the new ones I just bought. The vintage straight leg are also 40% off.
STANLEY TUMBLER REVIEW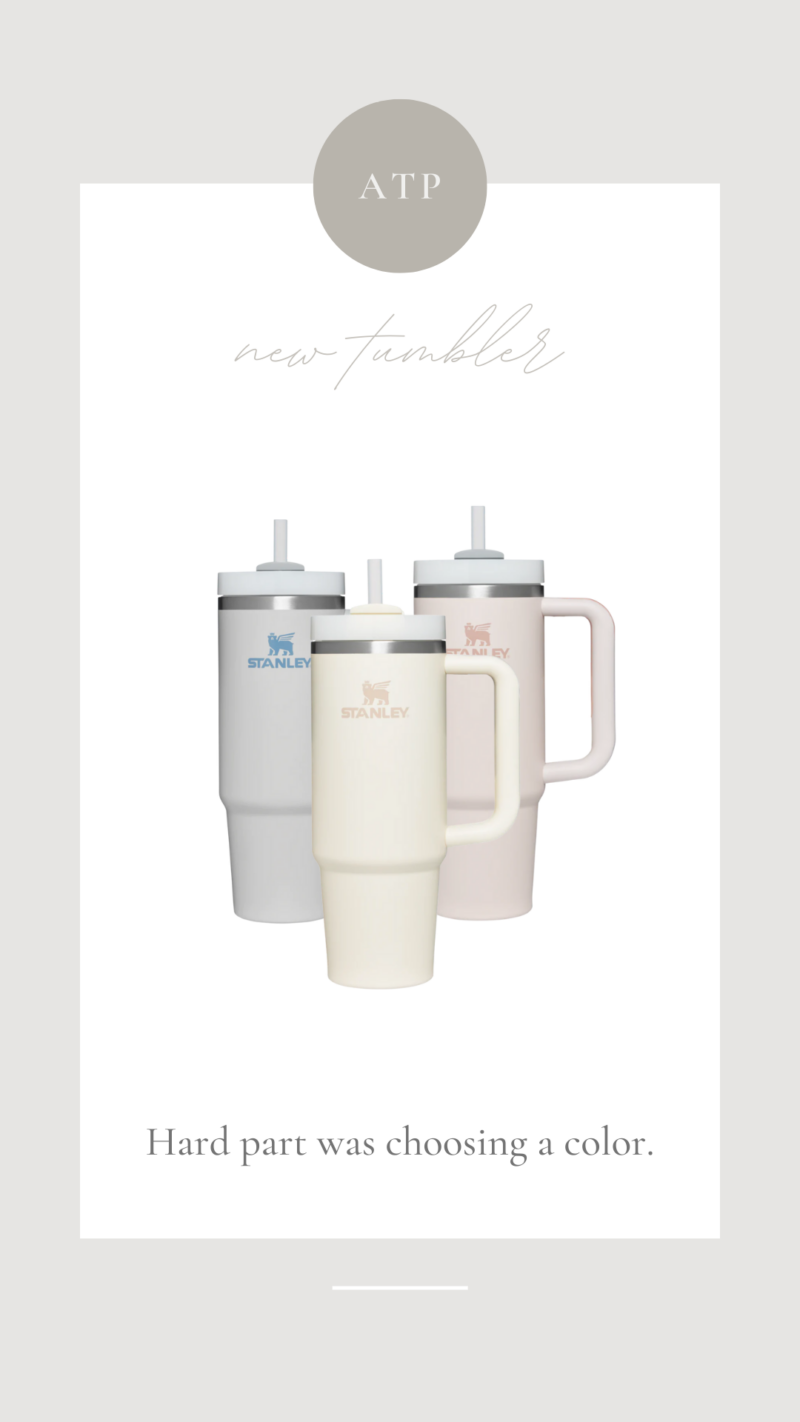 Not too long ago I posted this on stories and you all responded like crazy about how much you love your tumbler. Many of you have multiple colors. I was a first timer with this and the review is in.
As soon as it came I washed it and filled it up. Then I declared, "What's the hype . . I don't like it," to my family. But I used it for the next two days and I had a change of heart. For me it was getting used to a straw. Straws aren't my jam but I have to say that this has become my go to, especially in the car. It fits so well in my cup holder and encourages me to drink more water when I am out and about. I did get used to seeing through my water bottle (easily check on progress) so that is something to get used to as well. All in all, I do actually love my tumbler. Plus there are so many pretty color options. This newer version is supposedly leak proof and a slimmer bottom to better fit in cup holders.
VEJA REIEW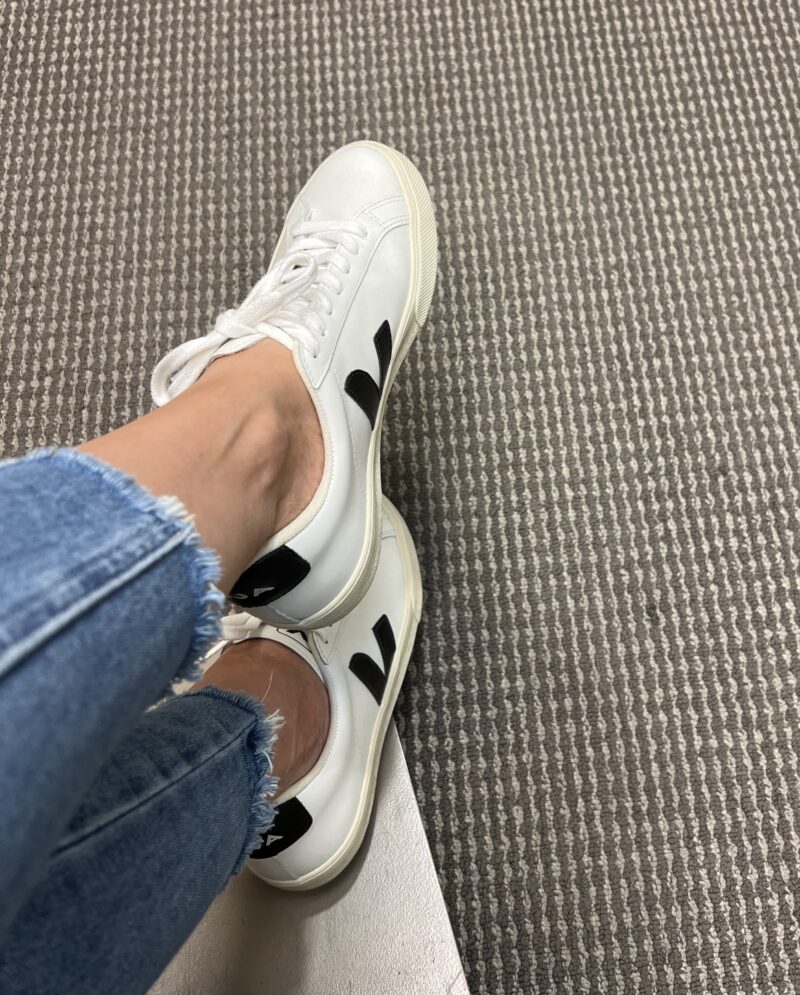 Don't mind the doctor office photo but someone received their Veja's and asked me if mine were stiff at first. So I thought I would share my review and a funny story behind these. I ordered these before we moved to Tennessee. When they arrived I put them on and couldn't stand how stiff they were. I planned to return them. Fast forward to me finding them the other day and realizing I moved them across the country and never returned them. At that point it was too late so I put them one day. Once again I was thinking, "What is the hype?" Here is the deal . . . I now LOVE them and if they weren't so pricey I would buy them in another color.
Are they stiff at first? YES! Does that go away? YES! It probably took about 4-5 times of me wearing them and now they are my go to sneaker. So if you have had your eye on these cute sneakers, give them a minute to break in and then they are soft and awesome. I hope that is helpful.
*Sizing: if in between sizes, definitely go down.
TARGET SALE
Did you know Target is having a really big sale right now? So many great deals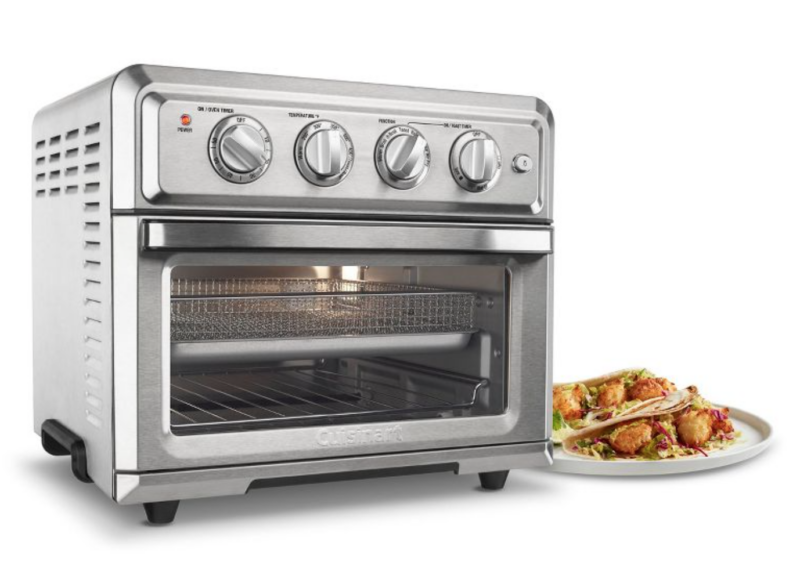 This air fryer is more than 50% off. I have been looking at this one because I would love a stainless steel one. This price is awesome.
*UPDATE: Read the comments! Such great feedback. We have had the Beautiful one and have LOVED it. It cooks so well and looks nice on the counter. But I really would love a stainless steel option. Feel free to weigh in below.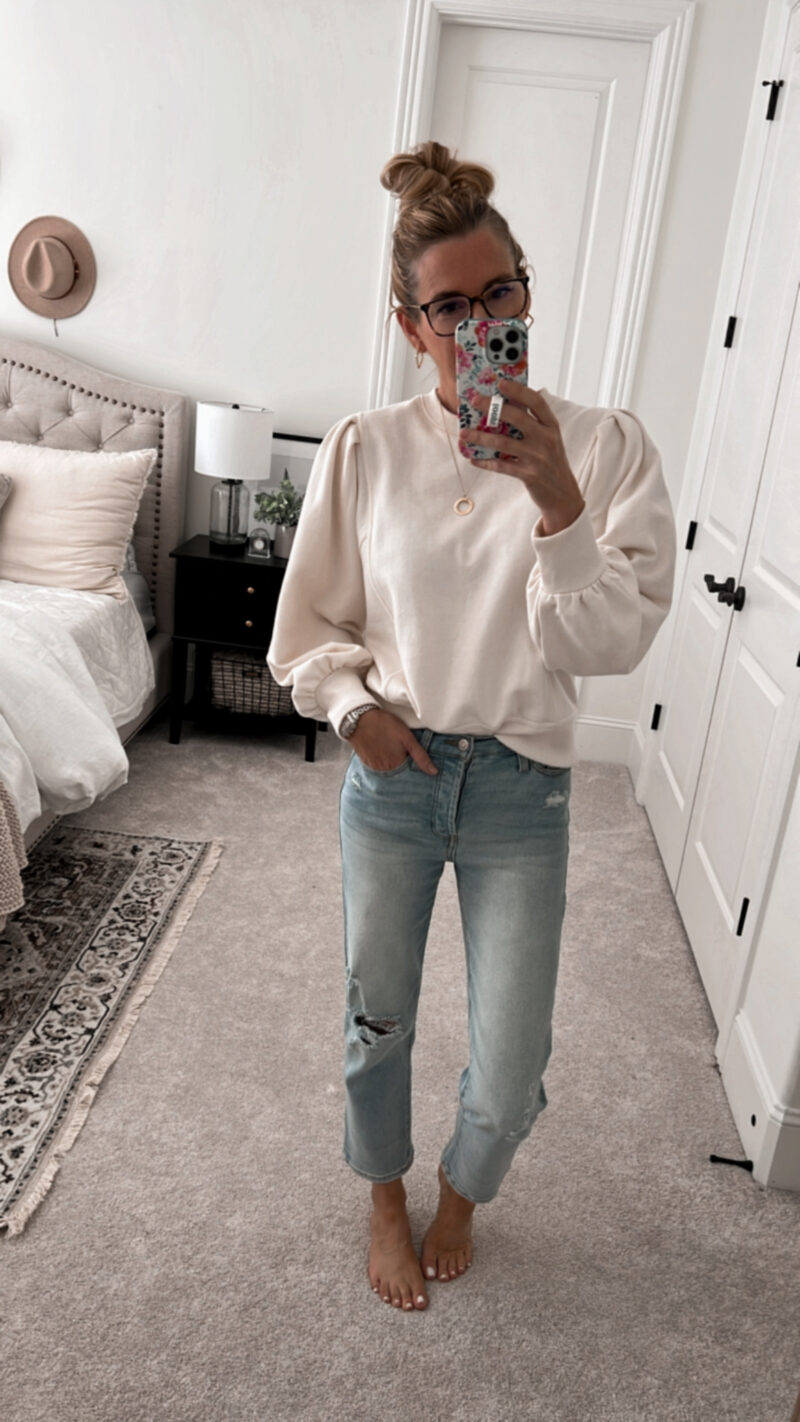 I have this sweatshirt and it's now marked down to $15. Fleece inside and so soft.
This massage gun is also a great deal right now.
FRAME TV ART
I was just saying to my husband that I am so thankful we went with the Frame TV. I honestly love it. I think the wood frame you can buy to snap on it (like we did) is way overpriced and silly. But I wasn't up for making one on my own. Having said that, I love switching up the art for the season. We just added this print and it's so pretty for Fall. Before we know it, the trees out the windows will look like this.
We also love the flameless candles. We start turning them on this time of year and they have such a nice, warm glow.
*Just in case you missed it, I shared some really cute Loft finds and most are 30% off.
I'm off to tackle my to do list and get my act together. I've been trying a few new recipes this week so I'll share those on Monday in case you are looking for something to add to your rotation. Have a great day.