Hi sweet friends. I've been a little quite over here because our Christmas vacation is coming to an end and we are trying to soak up all of the family time we can. But a really kind reader let me know that she spotted our guest room bed at Costco again.
GUEST ROOM BED
I get asked about this bed on a weekly basis. It only comes in queen and is extremely well made. We adore this bed. So if you have a local Costco and are in the market, maybe give them a call. I want to say it was $400 or $500. Hope that helps!!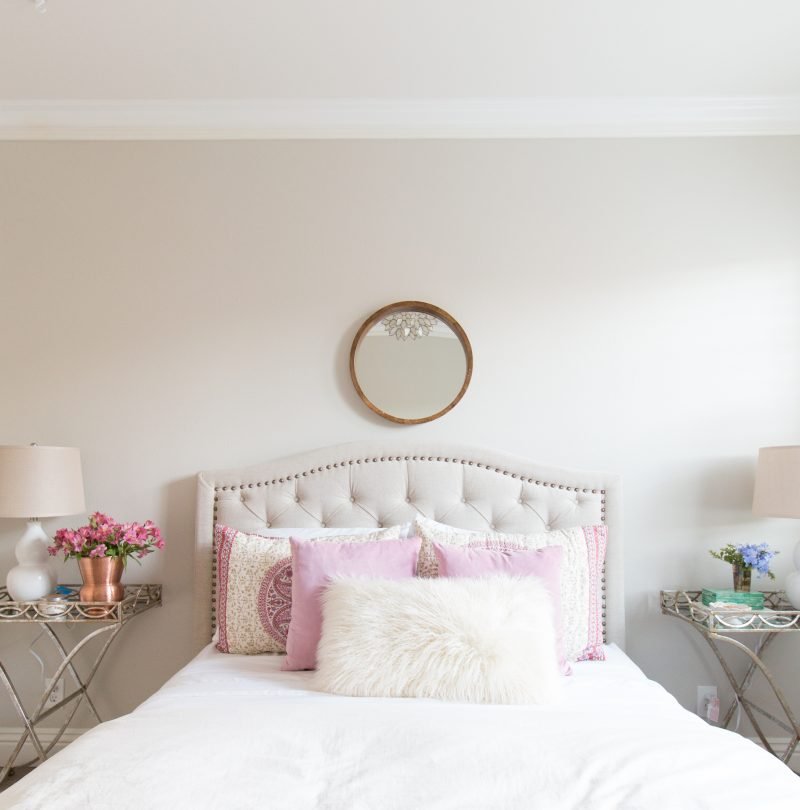 tray tables (on sale) | mirror | pink pillows faux fur pillow|
You can see more of this room (and the bed) in our guest room reveal.  I also share my tips for creating an inviting space for your guests.
Hope you are enjoying your Friday! I'll see you back here tomorrow for Saturday Shopping.