Good morning from Pennsylvania. My husband grew up here and we are having the best time visiting with family. Nothing beats cuddling up in the cold weather and enjoying each other's company. Today I wanted to share a few pieces that are constantly on repeat. In fact, I brought this outfit to PA, too. Great, classic basics that are all on sale.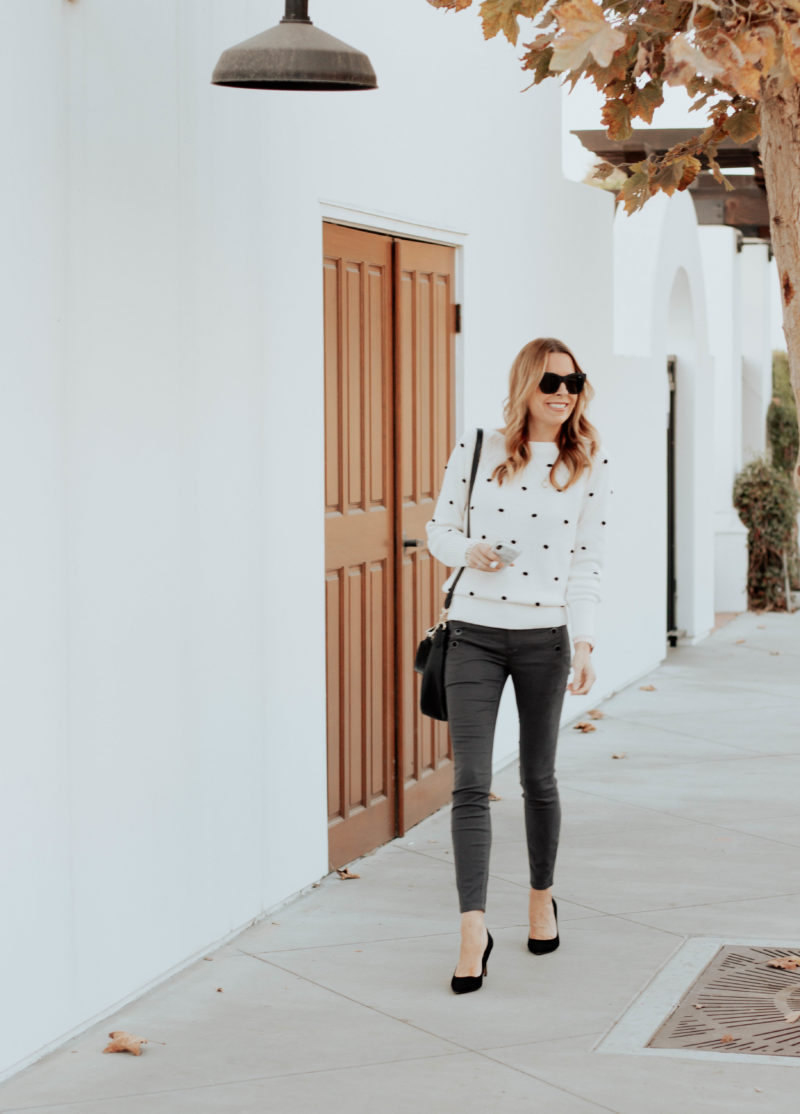 This dotted sweater was such a nice addition to the wardrobe. I reach for it so often because it can easily be dressed up or down. Plus it just works so nicely this time of year.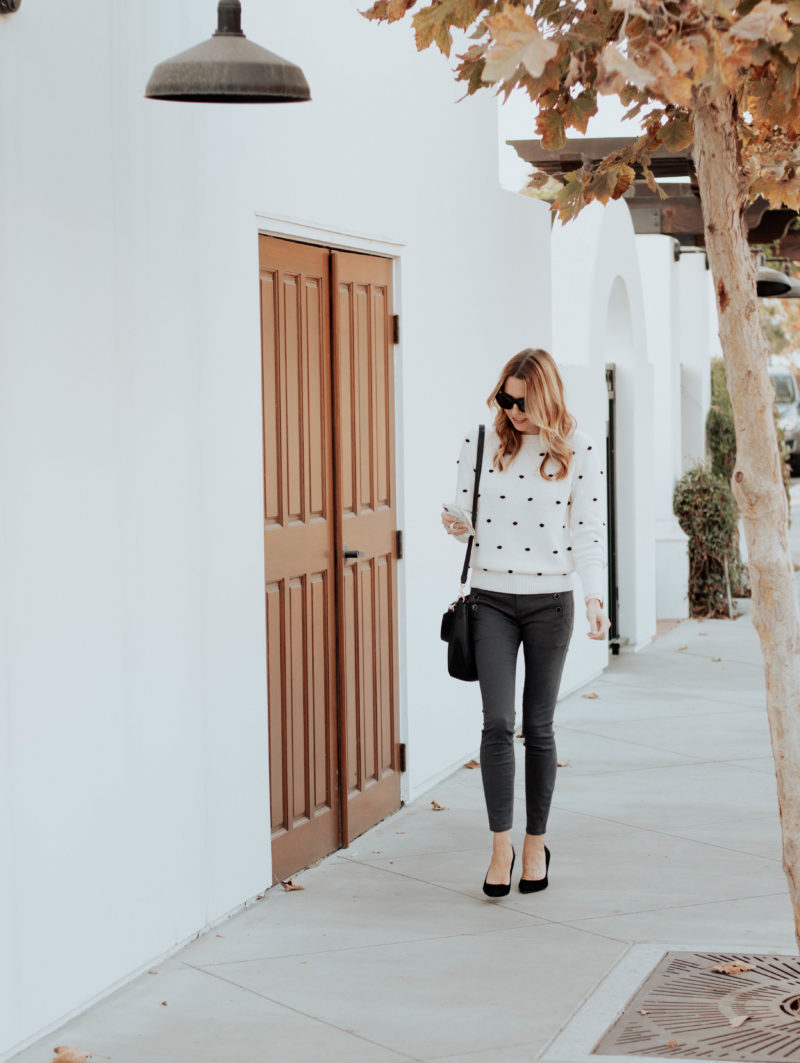 These pants are considered "leggings" but I think that is a bit misleading. They are fitted, but I would not have labeled them leggings. Having said that, they are remarkable soft and so flattering.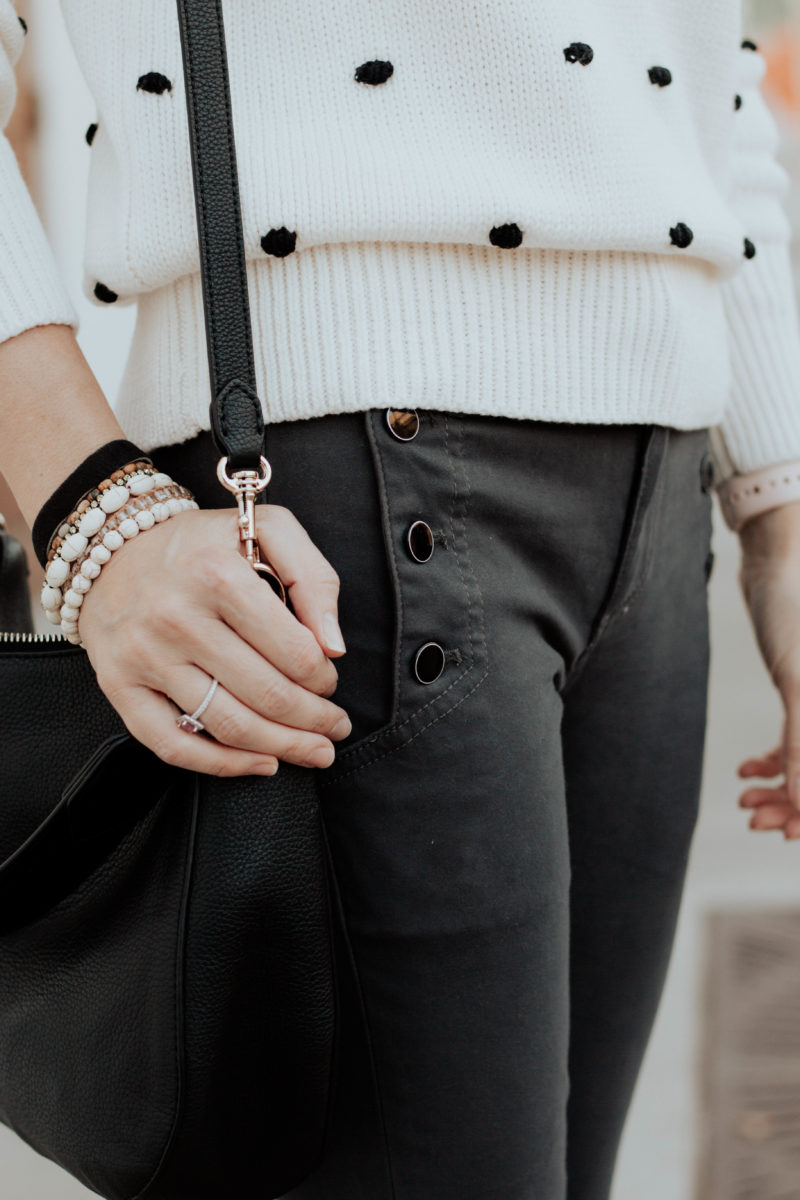 I love the button detail. It definitely sets the pants apart which is something I always look for.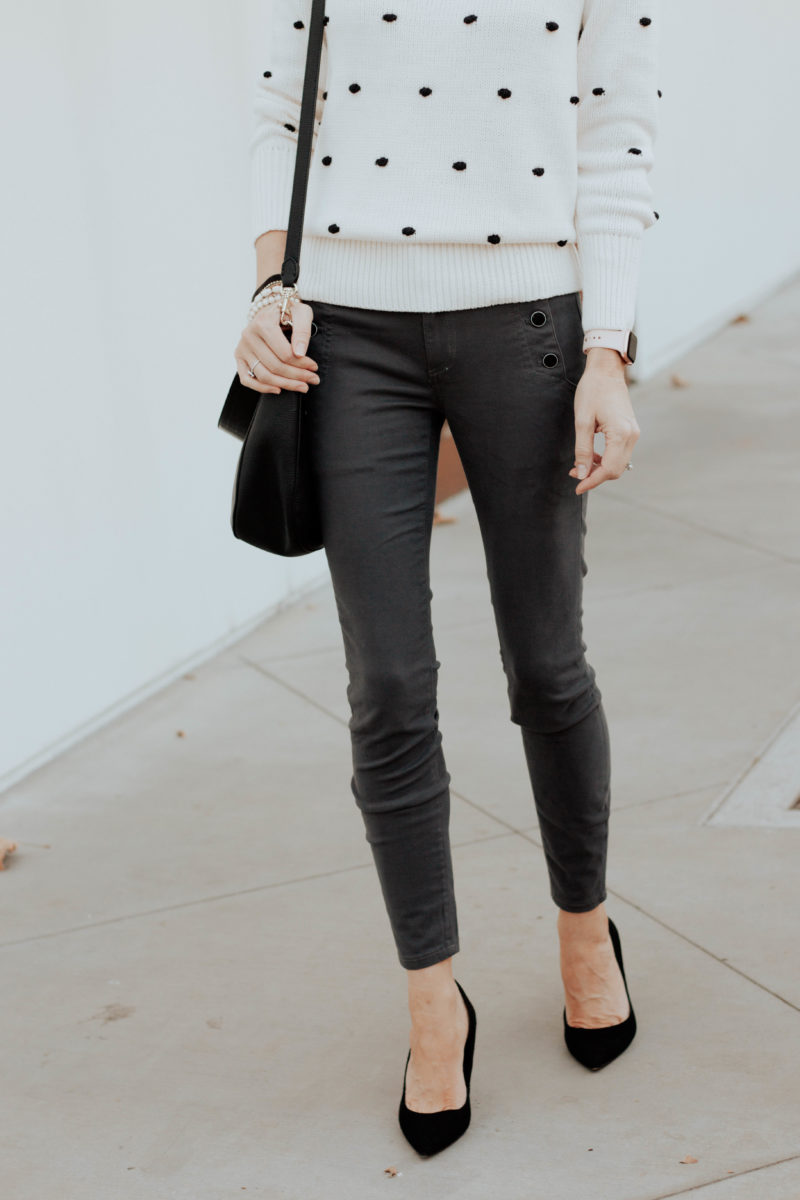 This sweater paired with these pants is nice work look that can easily transition to night with a simple pair of black pumps. I am wearing a size small in the sweater.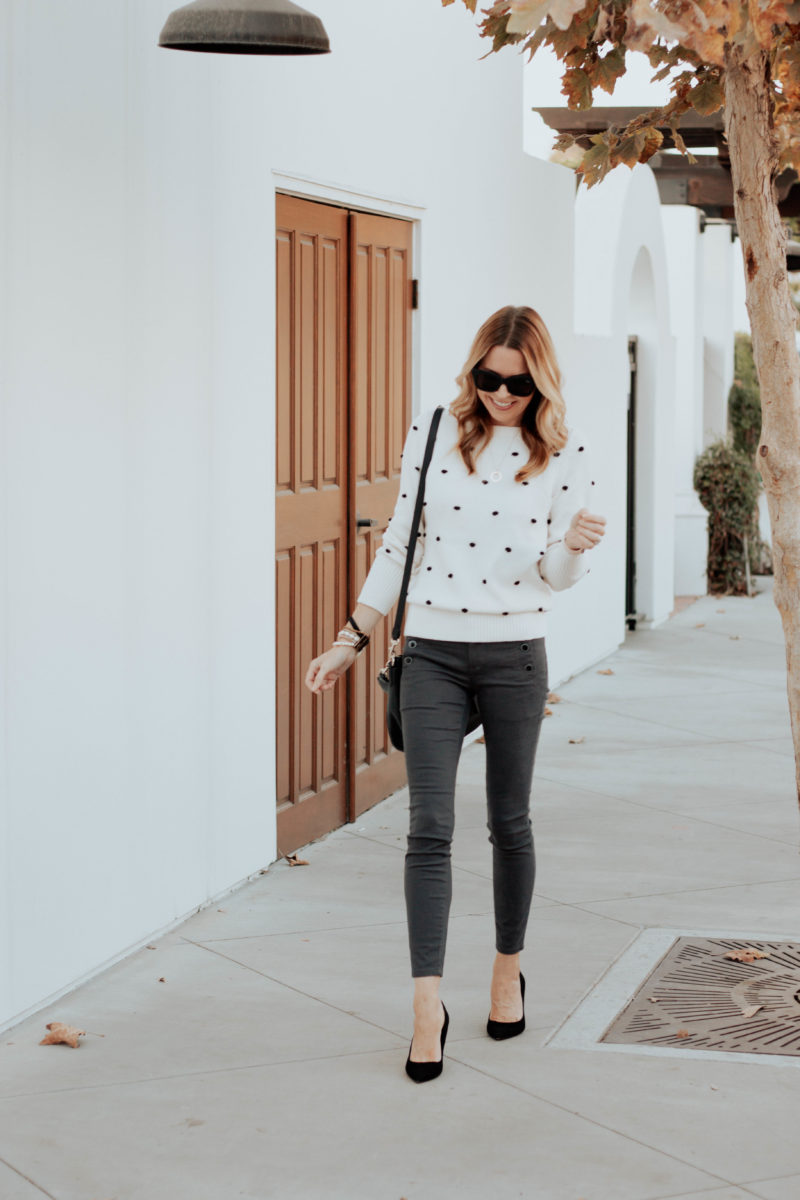 pants | sweater | heels | handbag | sunglasses
CUTE WINTER SWEATERS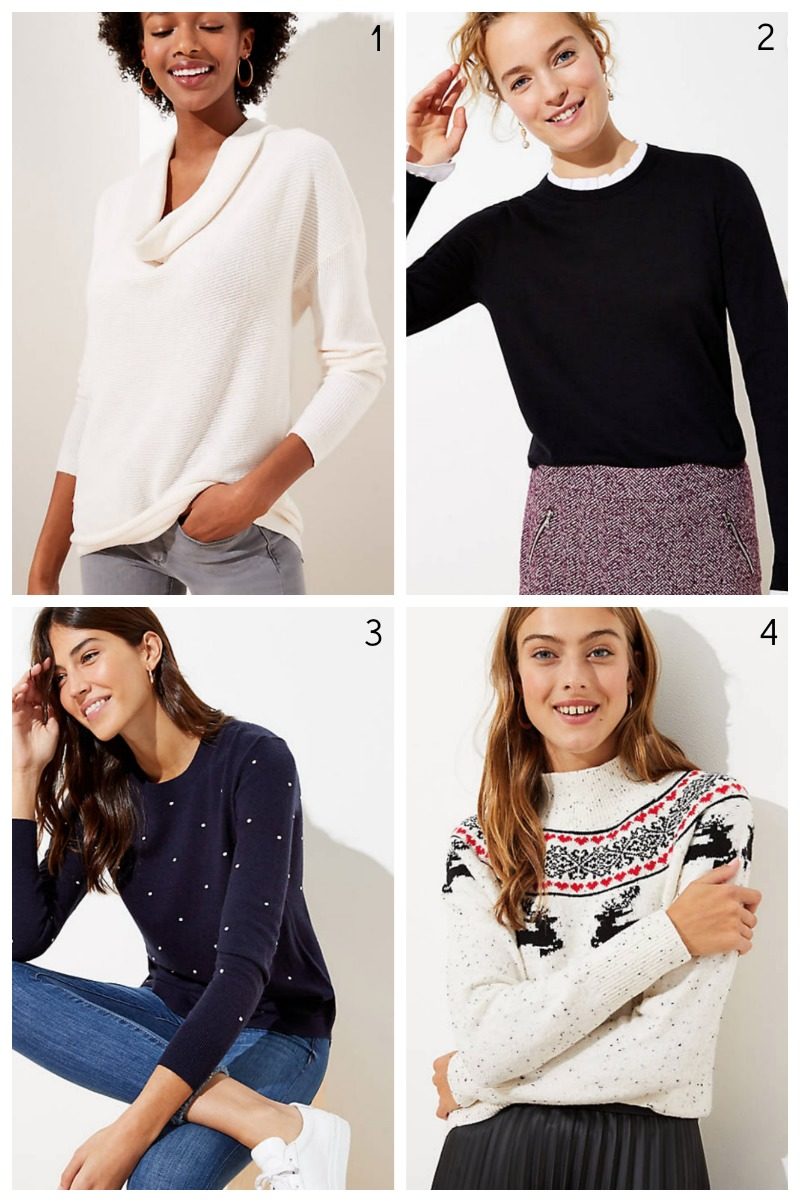 TEN MORE ON REPEAT
I've put together a list of ten more pieces that were smart additions to my wardrobe. I wear them all the time.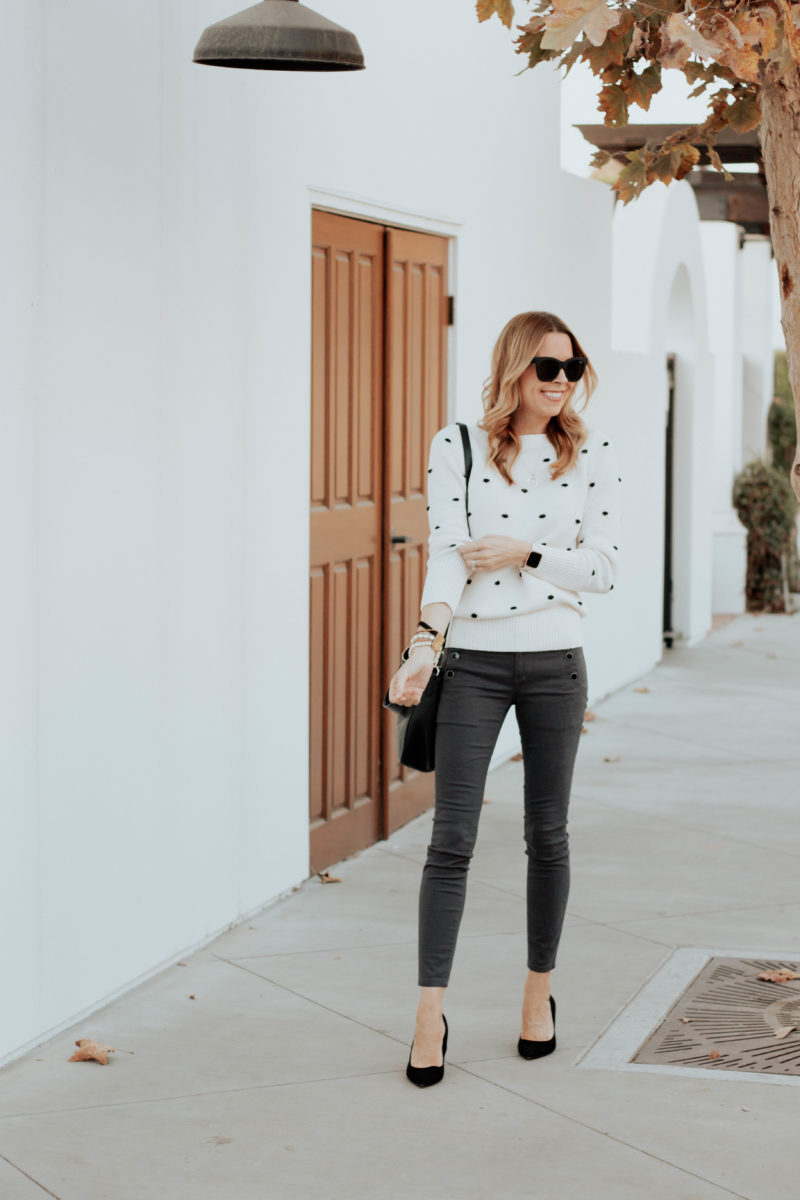 pants | sweater | heels | handbag | sunglasses
THANK YOU EVENT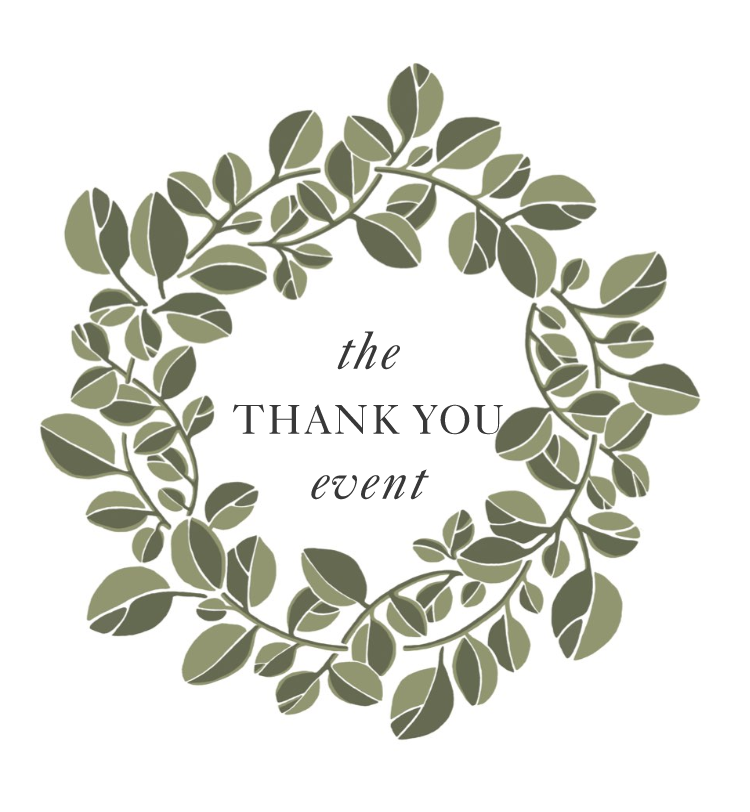 In other news, the Serena & Lily "Thank You Event" is in full swing. They are offering 25% off of everything. A wonderful time to shop if you've had plans to buy something. We've had our eye on this chandelier for quite some time.
What are you all up to on this day before Thanksgiving? Hopefully planning recipes and getting ready to spend time with everyone you love. If you are looking for a yummy cocktail to serve up, try our Cinnamon Apple Cider Margarita. Always a crowd pleaser.