There is something about growing older that really makes you stop and reflect. Whether it's the fact that time seems to pass too quickly or the responsibility of raising children, there always seems to be a lesson around every corner. I am a work in progress and the more time I spend watching my mom on her journey the more I think about all that she has taught me. The lessons are strong and wise and it's up to me to incorporate them into my own life. Mom would be the first to admit she isn't perfect. None of us are. But she has been the perfect mom for me and what I need. Today I've teamed up with Nordstrom to share some of what mom has taught me along the way.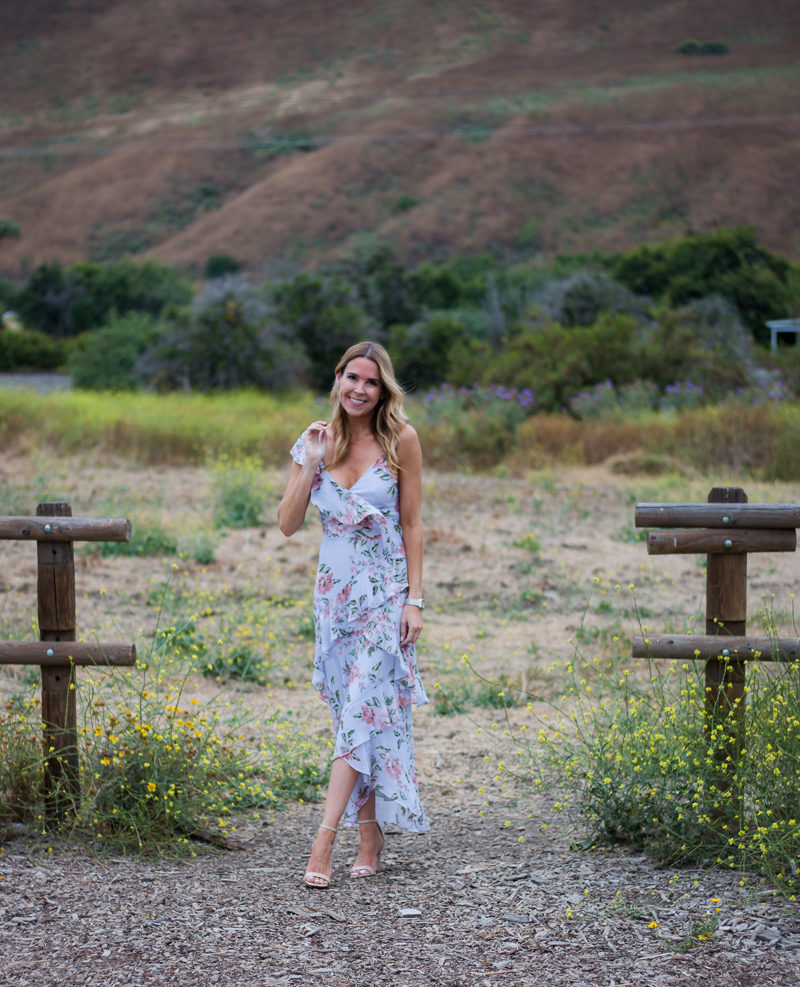 Also happy to share beautiful summer dresses for any special occasions you have coming up. I will be wearing this ruffled number to my birthday dinner. I love how feminine and flirty it is. The heels have a pretty squared off toe and look great with everything.
EXERCISE PATIENCE
I can count on one hand how many times my mom lost patience with me. She maintained an enviable inner peace over the years. Patience is such a gift. It allows those around you to grow and be their true selves. This is a constant struggle for me but the Alzheimer's journey is teaching me this in spades. It has calmed me in ways I never knew and I find myself growing more and more patient by the day. I still have a long way to go.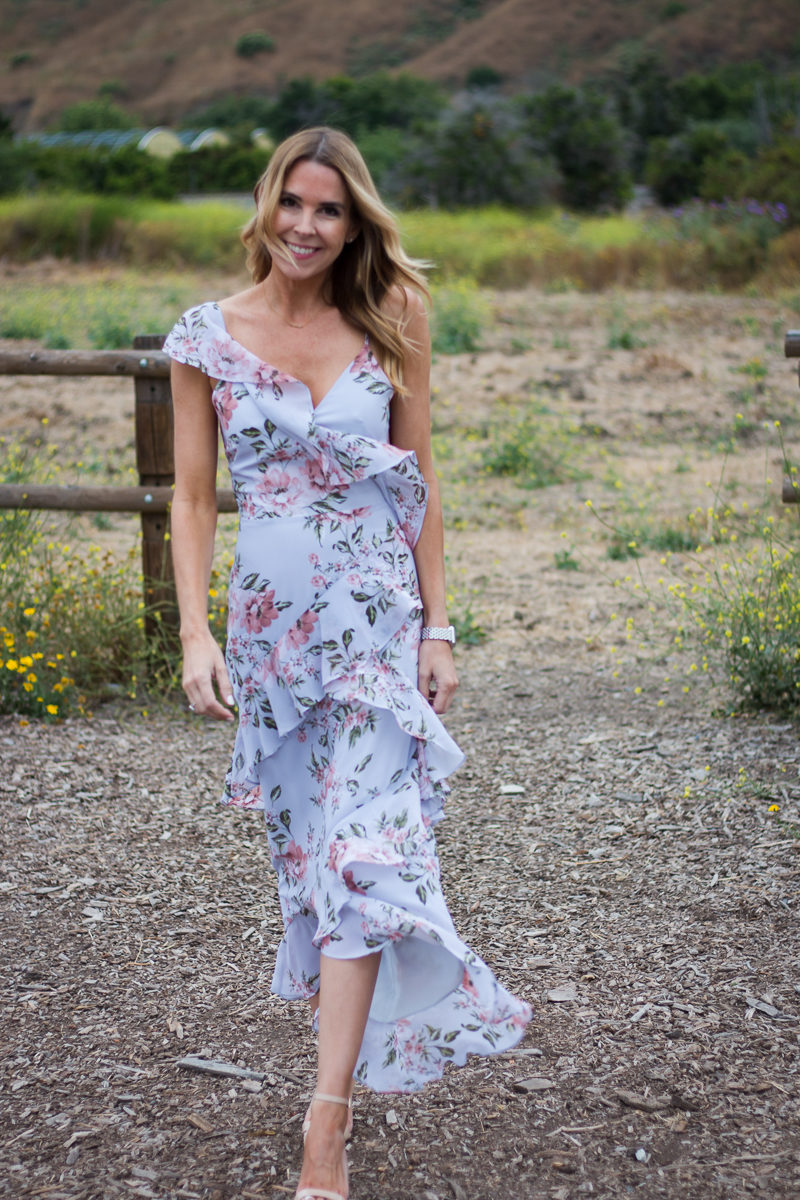 BE OPEN-MINDED
To everything. Our knowledge is only scraping the surface of what there is to know and the world is filled with diverse thoughts and opinions. Be open to it all.
PAY ATTENTION
To everyone. People can teach you much about their story by the way they treat you. I learned that from mom. Both my parents were experts at listening to what others had to say. Active listening with the heart.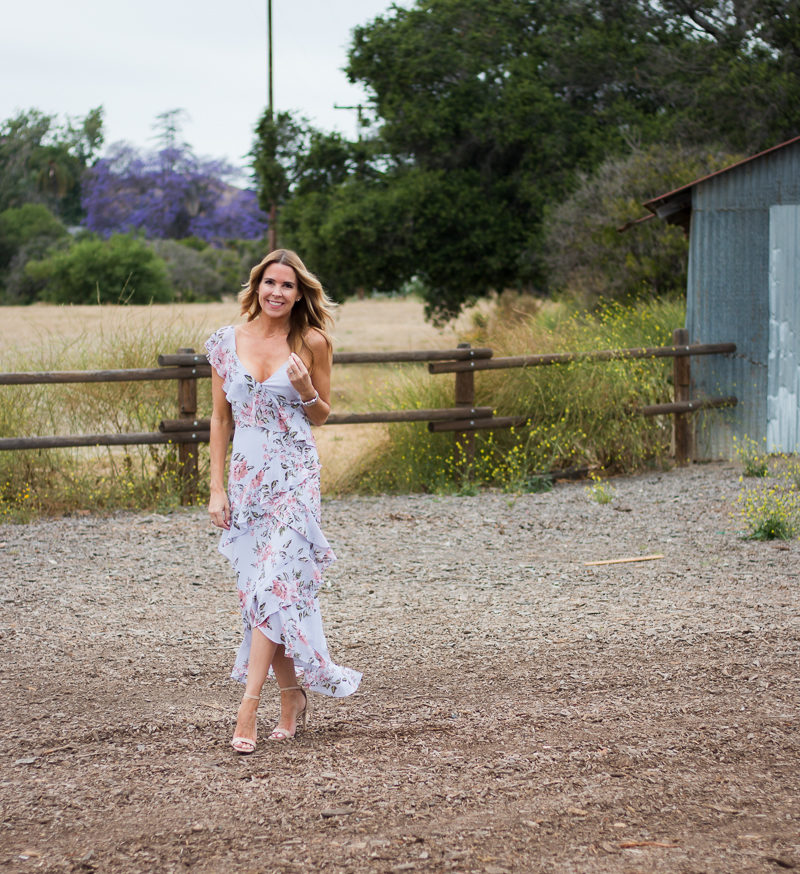 BE AVAILABLE
Even more poignant in today's world with all of the distractions of social media and technology. Boy am I glad we didn't grow up with it. My mom was ALWAYS available to me. Whether it was in person, via the phone or just knowing she was there. I hope my children feel that from me. It's probably the number one thing I miss the most.
BREAK THE RULES
Occasionally. Skip school, eat dessert first . . . all things mom endorsed. Of course she knew we were responsible and school was always a priority but she wasn't afraid to say, "Take the day off!" She always called it a mental health day. Boy, do we all need those every now and again.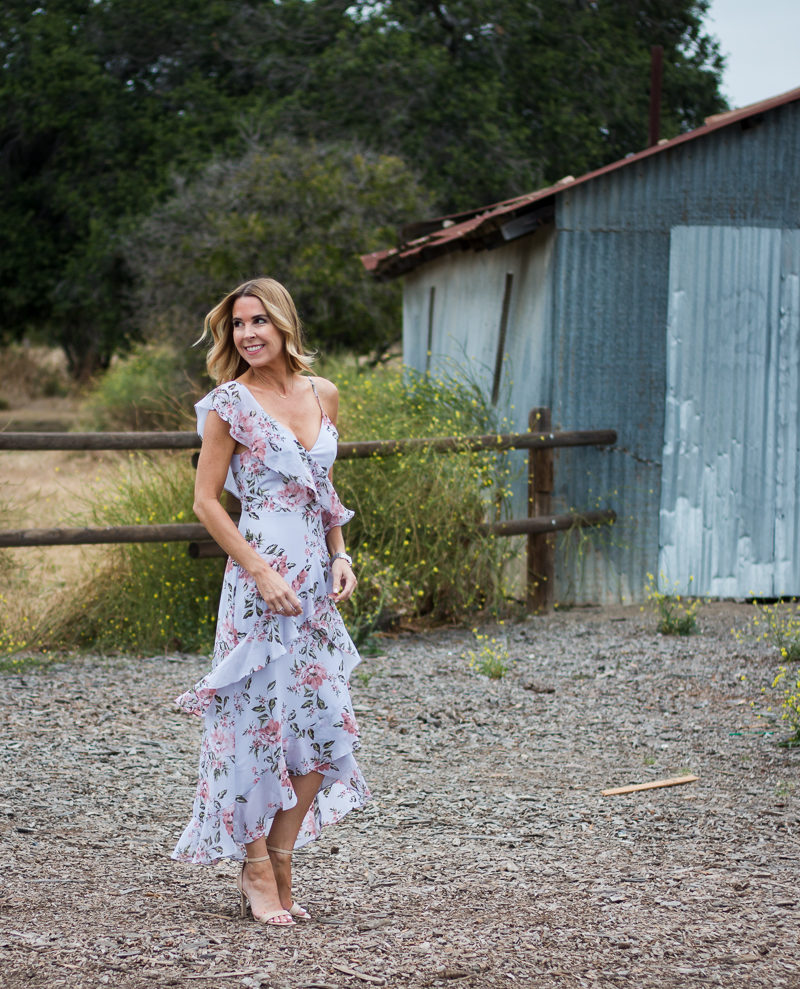 AVOID BEING A CRITIC
I never felt like I was being watched with a critical eye. Mom, and Dad, always accepted me for who I was. That is a gift that goes a really long way. This is something I work on all the time. As parents sometimes it's easy to jump in and offer advice or tell our children there is a better way to do something. But learning it on their own is much more valuable.
BE SILLY
Mom loved to laugh and be silly. She would bat her eyelashes and smile at my dad when she was trying to convince him of something. But all with a dose of humor. One of my favorite memories is my getting stuck in a wedding dress and the two of us laughing uncontrollably in the dressing room. Mom's smile lights up a room and it still makes my day.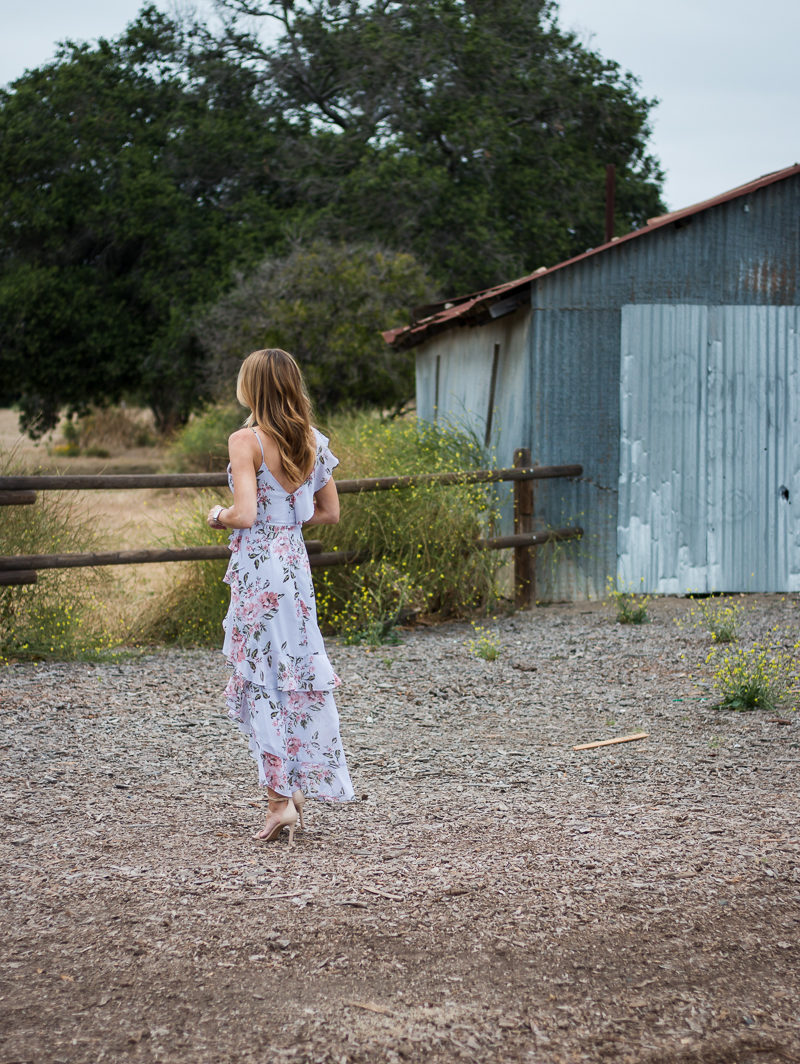 BACK OFF
Now that I am a parent, I really respect how hands-off my parents were when it came to school work and life in general. That makes it sound like they were super laid back and they certainly were not. But they did not micro-manage us and I did every school project on my own. They encouraged us to do our best and were always available if help was needed. But the road was ours to travel and figure out. I think that made all three of us strive to do our best.
LOVE UNCONDITIONALLY
Without exception.
The back of this dress is just as pretty as the front. Such a unique and fun design. It's also very comfortable to wear. I love this dress! I went a half size down in the heels. They run a tad big.
*Sizing Reference: I am wearing the XS
DRESS UP & WEAR HEELS
Yes to this!!! I have such fond memories of my mom's heels clicking on the entryway floor. Mom always looked so beautiful. She adored dresses and heels and gave me an appreciation for feeling feminine and pretty. She was a mom-boss before her time and got things done. And wasn't afraid to wear a killer pair of heels doing it.
DATE NIGHT IS IMPORTANT
After I was grown I found out that my parents would go down to the local coffee shop in the evenings (once a week) and have dessert and reconnect. They would talk about parenting and all that was going on. But it was their time to be together and make their marriage a priority.
BE KIND
The greatest lesson of them all. Mom has always been one of the kindest souls I know. She treats people with respect and love. This world needs more of that. Kindness begets kindness. No truer example of that than mom.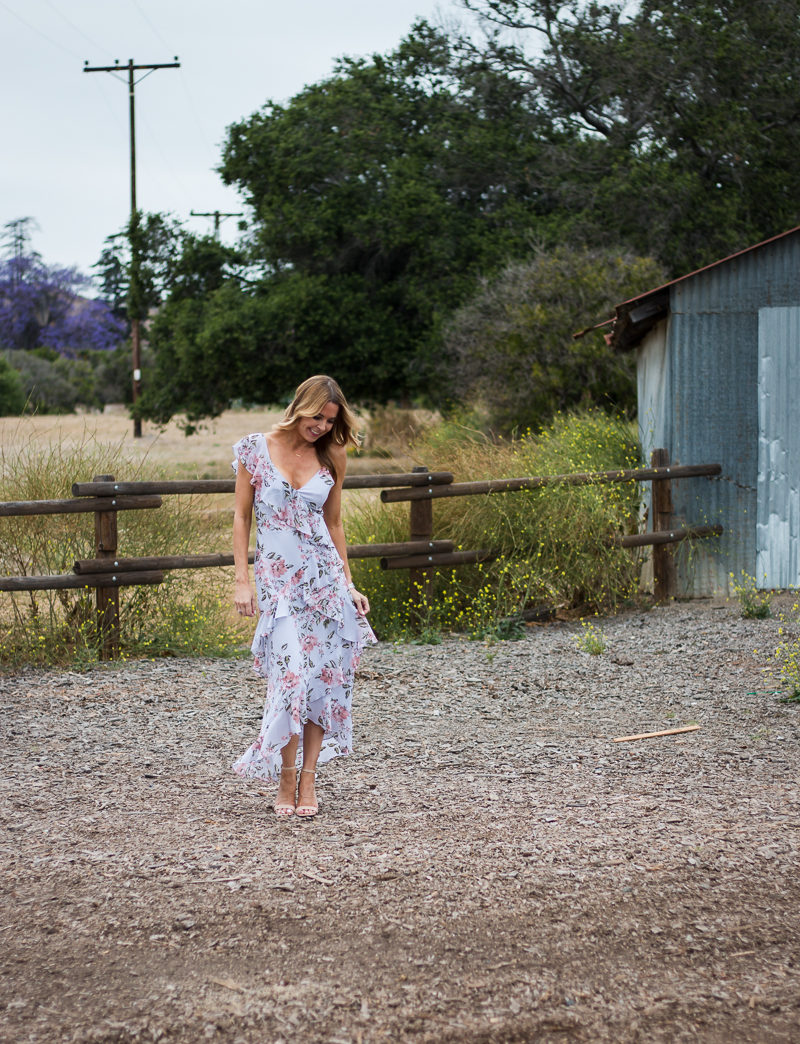 Now if I could perfectly incorporate all of these lessons, I would be set. I'm certainly trying and know that I will stumble continuously along the way. But so grateful to my mom and all that she taught us. We continue to learn from her as she fights the good fight on her own journey.
This is my favorite season because I love to wear summer dresses. They just feel good and can always be dressed up or down depending on if you wear them with sandals or heels. Below you'll find 12 more gorgeous options for any of your upcoming events.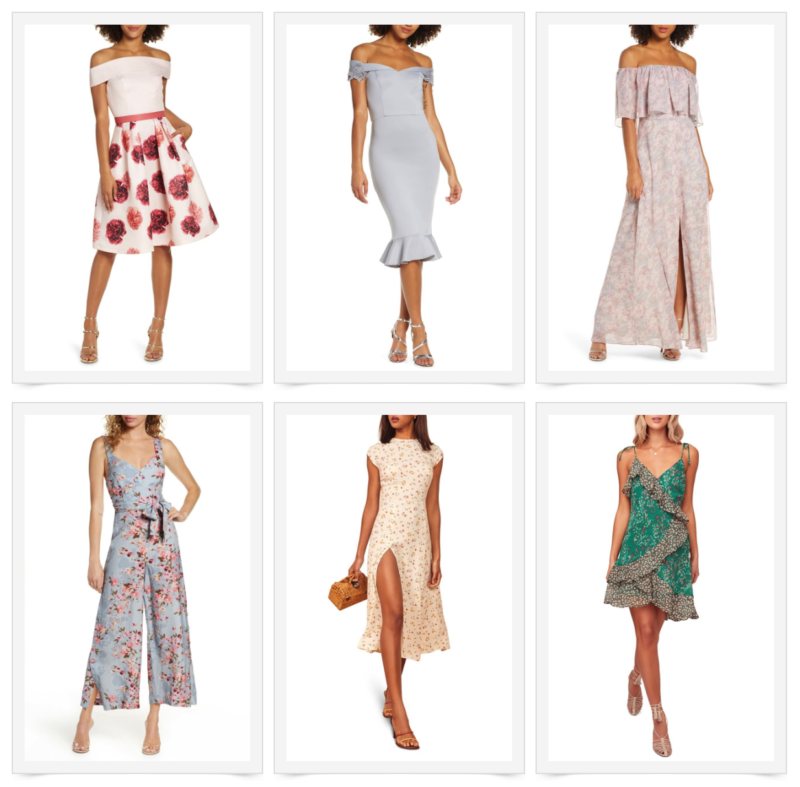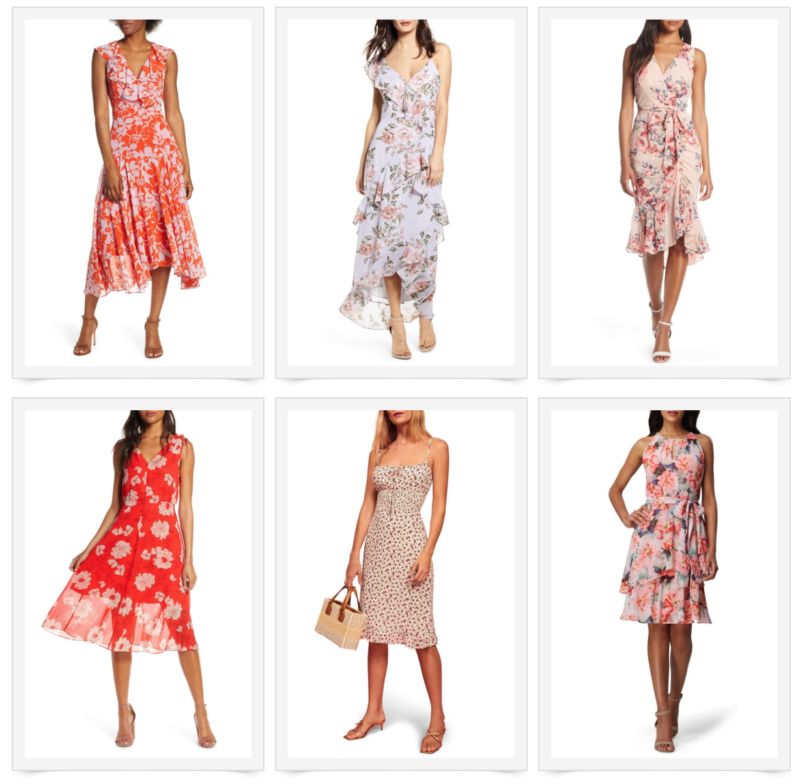 Have you seen these pretty evening bags? I always recommend a bag that has a chain you can choose to use or tuck away. When I am at a wedding or social function it's nice to be hands-free and not worry about carrying the clutch. These are all so beautiful.
Nordstrom continues to be a favorite of mine. Do you know you can oder online and pick up curbside? It's the best! I also appreciate that the always offer free shipping.
You can read about mom's journey here. The latest Alzheimer's update can be found here.
*Thank you to Nordstrom for sponsoring this post. Affiliate links used.