Good morning, sweet friends. First and foremost I want to acknowledge everyone who may be enduring the loss of their homes and cities due to the tornadoes and flooding. Dayton, Canton, Jefferson City, Kansas . . . so many cities and towns have been severely hit. I can't begin to imagine what they feels like but I want you all to know we are thinking about you and praying for your safety.
Today I wanted to update you all on how mama is doing. It's been a while since I have done so. I did post a small update on Instagram but wanted to go into a little more detail here. In sharing our story, I really want to provide support and hope for those of you going through the same thing so you'll find tips and resources at the bottom of this update.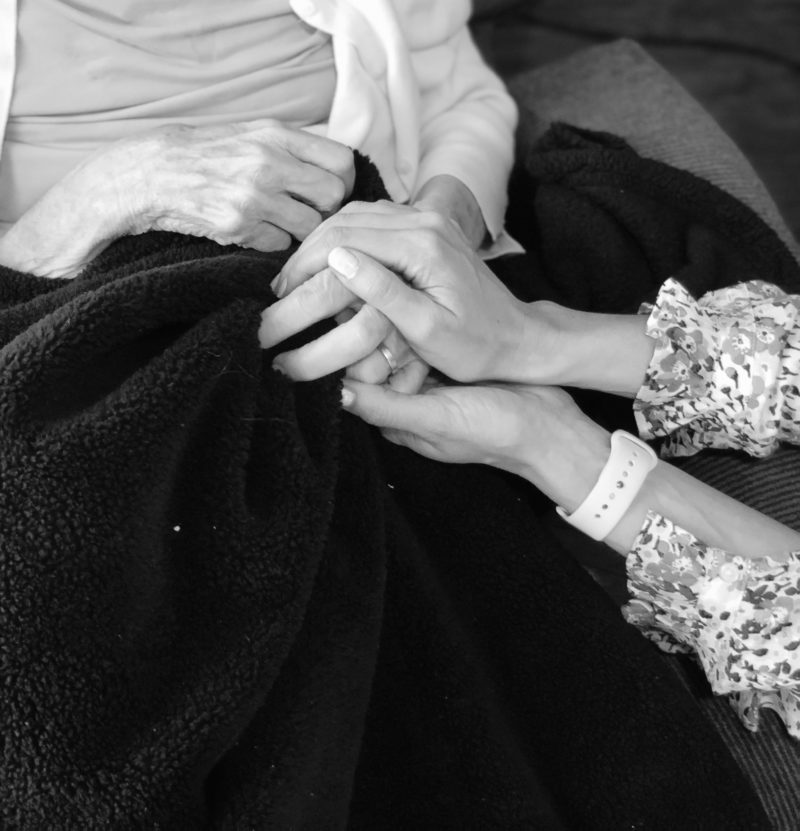 Condition as of Late
In order to understand where she is today, I think I need to back up about five months. Five months ago mom would jump up and down when we came to visit. She would immediately recognize us and show so much joy. Five months ago we were still able to take mom out to Target and to lunch.
Having said that, it was not easy. Her confusion was heightened and her words were few. But it was a joy to be able to get her our of her everyday environment and spend time with her. But her decline became more evident and a series of falls left her with a broken toe, broken ribs and infections. These all took a toll but she would seem to bounce back.
During the last couple of months, there was a definite progression of mom's Alzheimer's. She became more agitated and aggressive and lost her ability to communicate. While there are a couple of words here and there it is primarily mumbling. Here are some of her updated symptoms:
incontinent
unable to communicate
needs full time help with personal care
increased confusion
agitation
no understanding of directions or conversation
Moving Mom Closer to Home
Due to all of these factors, visits with mom became shorter and shorter. She would either fall asleep or wander away from us. It was impossible to take her out. Her footing is unstable and her attention span and understanding non-existent. When we first placed mom in San Diego is was perfect for her. The day before my dad died, they were still waking around the mall and having coffee at Nordstrom. So a large place where she could roam was ideal. Yes, it was almost an hour drive for us and not convenient, but would each make a day of it and spend as much time as possible with her. As you know, I cleared my calendar on Tuesdays and dedicated those days to her.
With her recent decline, mom doesn't need to wander the aisles of Target, she needs love. She needs hugs. She needs to see our faces and feel our touch. And more often. She also needs a smaller environment with more one-on-one care. It was on all of our hearts to move her closer to us so that seeing her on a regular basis was the norm. My sister and I made finding a new home a priority. We knew the move could be difficult for her, but ultimately give her more peace and love.
How did the Move Go?
We moved mom one week ago. Despite this being our second time placing mom, nothing prepares you for it. It's an out of body experience I don't wish upon anyone. There is no getting around it. Packing up all of your parent's belongings in two small boxes is just an awful feeling. It was so hard to say goodbye to care staff that felt like family. In fact one even gifted my mom a new rosary.
The drive was fantastic. She loved listening to music and eventually fell asleep. But moving in was a challenge for all of us. Mom was extremely combative and aggressive. Not all dementia patients exhibit that behavior but it can be a part of the progression of the disease. Indeed hard to watch when mom could not possibly hurt a fly her entire life. Such a sweet soul trapped in this awful disease.
I think the most challenging aspect for me is that the new caretakers, who are amazing, haven't seen the kind, funny and gentle Linda we all know. They get a version of her that is suffering and frustrated. Breaks my heart.
Where are we now?
We are hopeful and thankful. I have so much gratitude for her caretakers, hospice, and her new home. It's such a blessing. It is not without its challenges and mom needs strong medication to calm her down. That in turn makes her more sleepy. But we have been on this road with our beautiful mom for over 10 years. She has been putting up a good fight for so long. We want nothing more than for her to be calm and peaceful. We don't want her to suffer. And we get to see her as often as we can because she is so close. It feels right.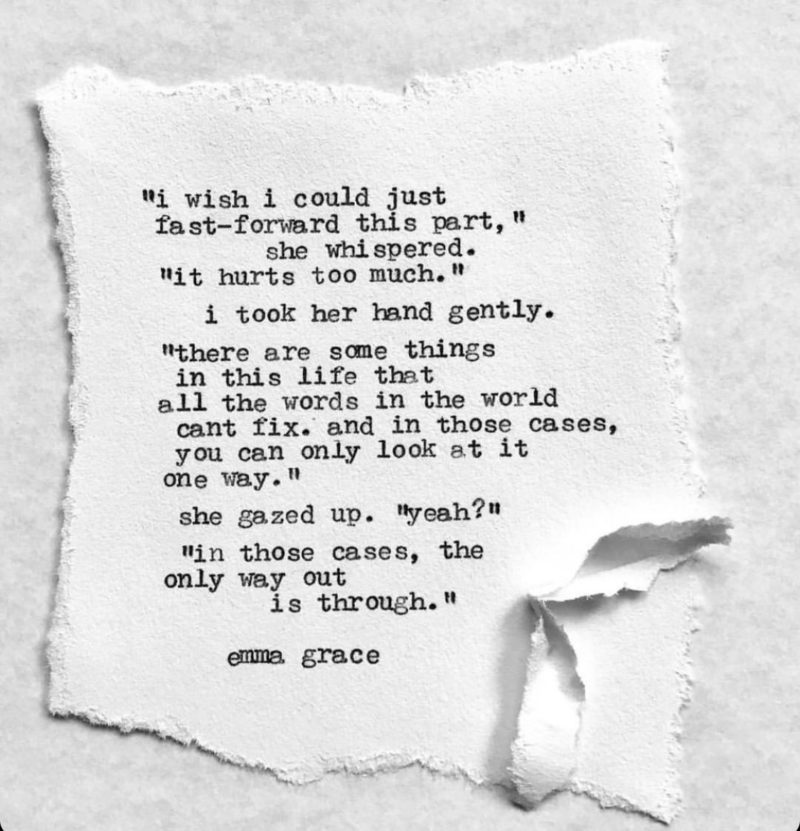 sent to me by a friend who traveled this path
End-stage dementia is a tricky thing. There is no rule book nor is there a timeline. Some patients live for years in a non-functioning state. We don't know what mom's future looks like. We do know that she is being bathed daily, well cared for, surrounded by sweet ladies, and resting. And for that we are immensely grateful. Our faith is seeing us through and I am constantly humbled by God's love and Grace. We love mama more than words can say and will see her through this until she can be reunited with my dad and brother.
More of Our Story
Alzheimer's Diagnosis: Now What?
Alzheimer's Journey Q & A Number One
Alzheimer's Journey Q & A Number Two
Grief | Learning to Love the Patina
Resources and Tips
@Love_And_OpenArms : My Instagram for sharing about mom.
24/7 Helpline: 1.800.272.3900
Maria Shriver Fighting Alzheimer's
My Two Elaine by Martin Schreiber
Broken Beauty by my friend Sarah Smith
Know the difference between Alzheimer's & Dementia
Important Information (Legal and Financial Matters, Medicare, etc)