Happy Thanksgiving. It's with a grateful heart that I extend a huge thank you to all of you for your steadfast support and love over the years. So many of you have stuck with us from the very beginning and I can't tell you how much that means to us. We are enjoying full bellies and hearts while visiting family in Pennsylvania. I know some of you love to take advantage of the early sales so I've partnered with Wayfair to bring you some of our tried and true pieces. We have had each one for years and use when welcoming guests into our home.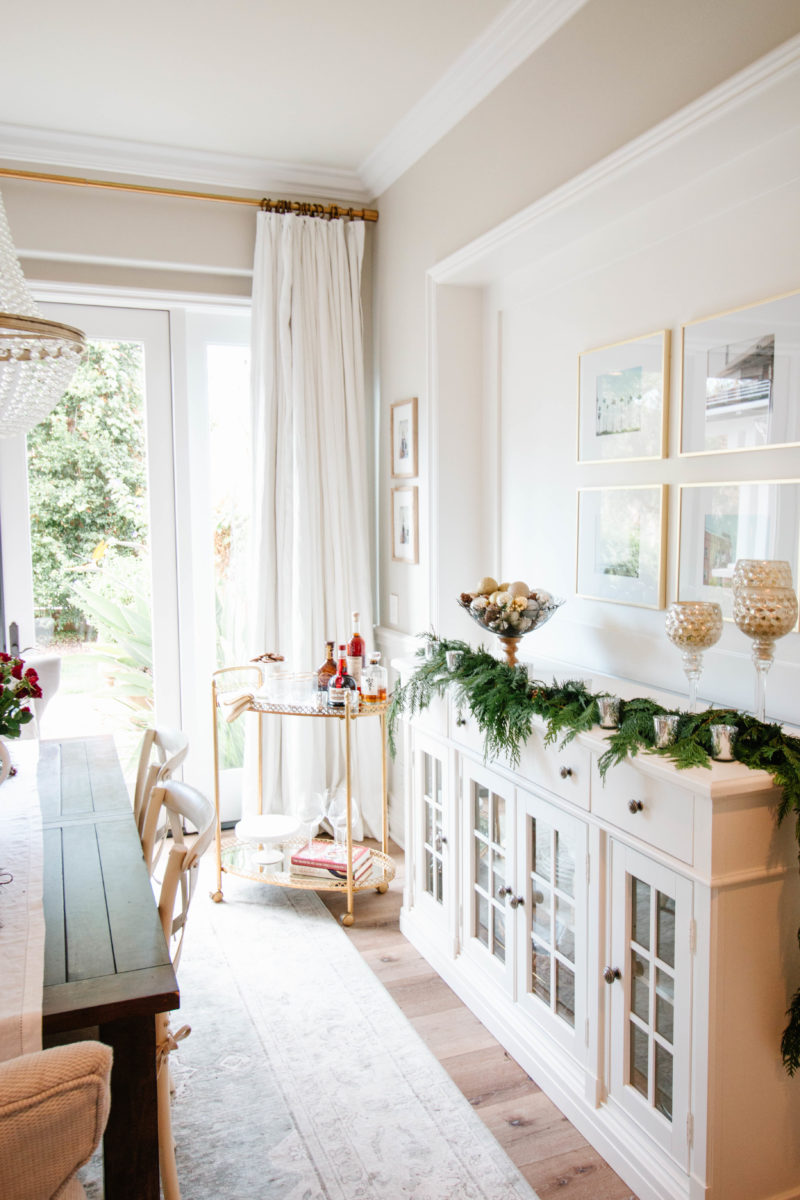 bar cart | sideboard | candlesticks
Undoubtedly, what makes a house a home are the memories created within the walls. This dining room has seen countless dinner parties and holds some of our very favorite memories of my parents. We often bring in the bar cart to this corner for special occasions. In fact it is one of my top choices for any home, no matter the size. I often will just decorate the bar cart if we want a festive mood. Currently the bottom shelf boasts my mom's cookbooks. A nice reminder of her love for the holidays.
I love to keep things simple so a fresh garland and votives are enough to bring in the holiday feel.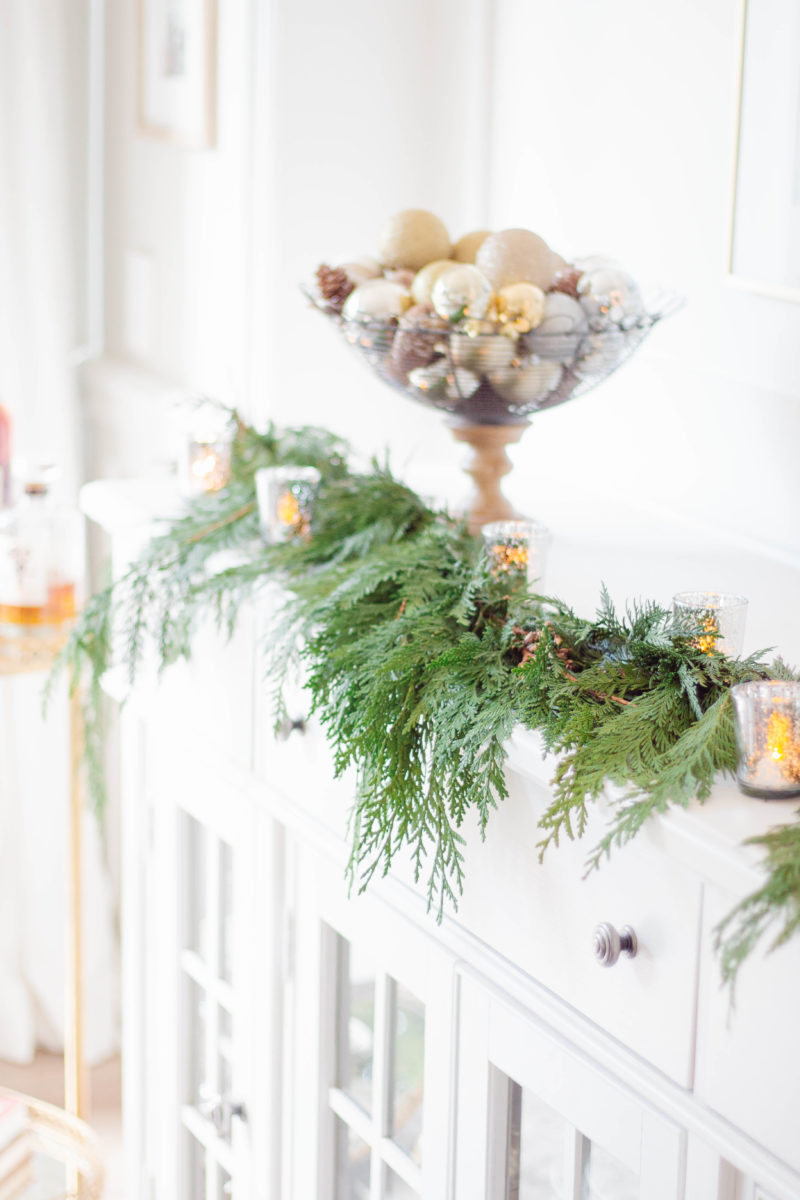 CREATE A SPACE YOU LOVE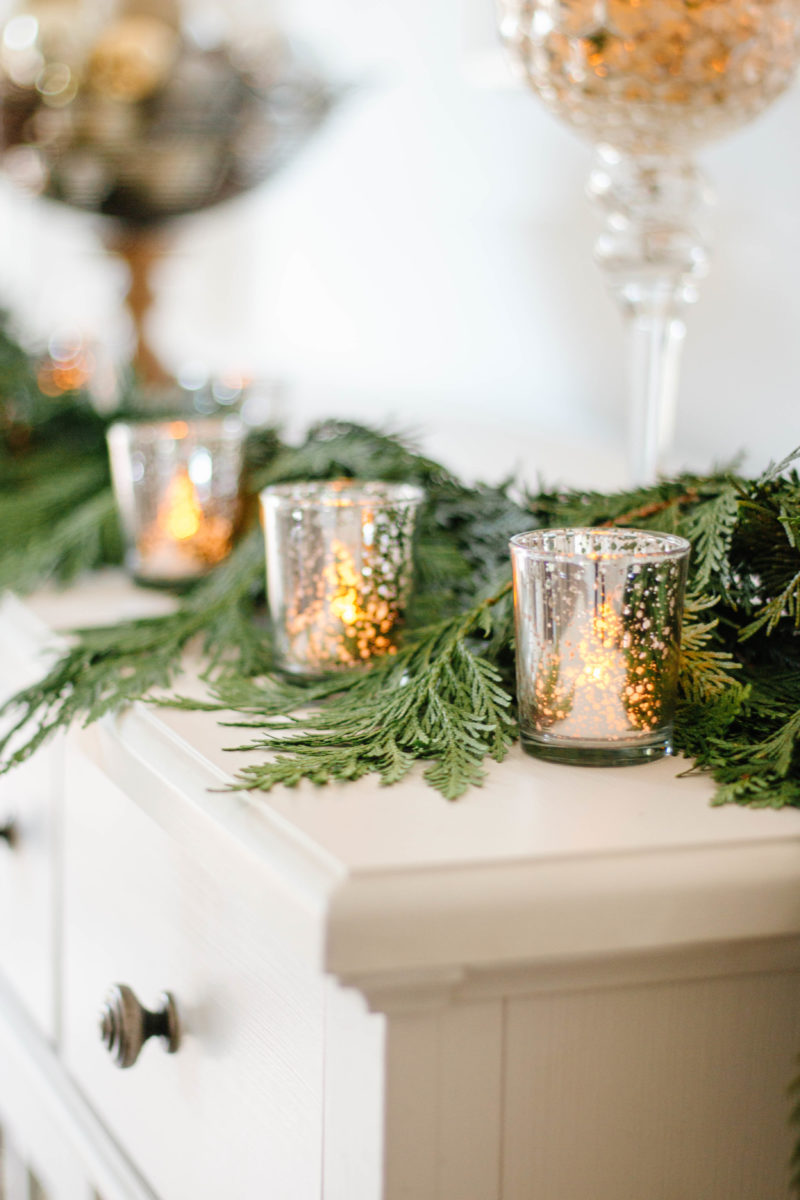 Mercury glass is such a gorgeous way to add sparkle and shimmer. These votive holders come in a 12 pack for a steal. I absolutely recommend using the battery operated lights inside of them. I found that the real candles make them too hot. Plus if you use the battery operated flicker lights you can turn them on and walk away without any worry.
This sideboard and bar cart are some of our favorite furniture pieces. Not only are they easy to decorate for the holidays but they bring back amazing memories of family gathered in this space. The sideboard is a warm ivory in person. Are you familiar with Birch Lane? They always offer beautiful finds for the home that stand the test of time. Our bar cart is part of the Birch Lane collection. You may remember how we used it to store of the children's art supplies in our former home.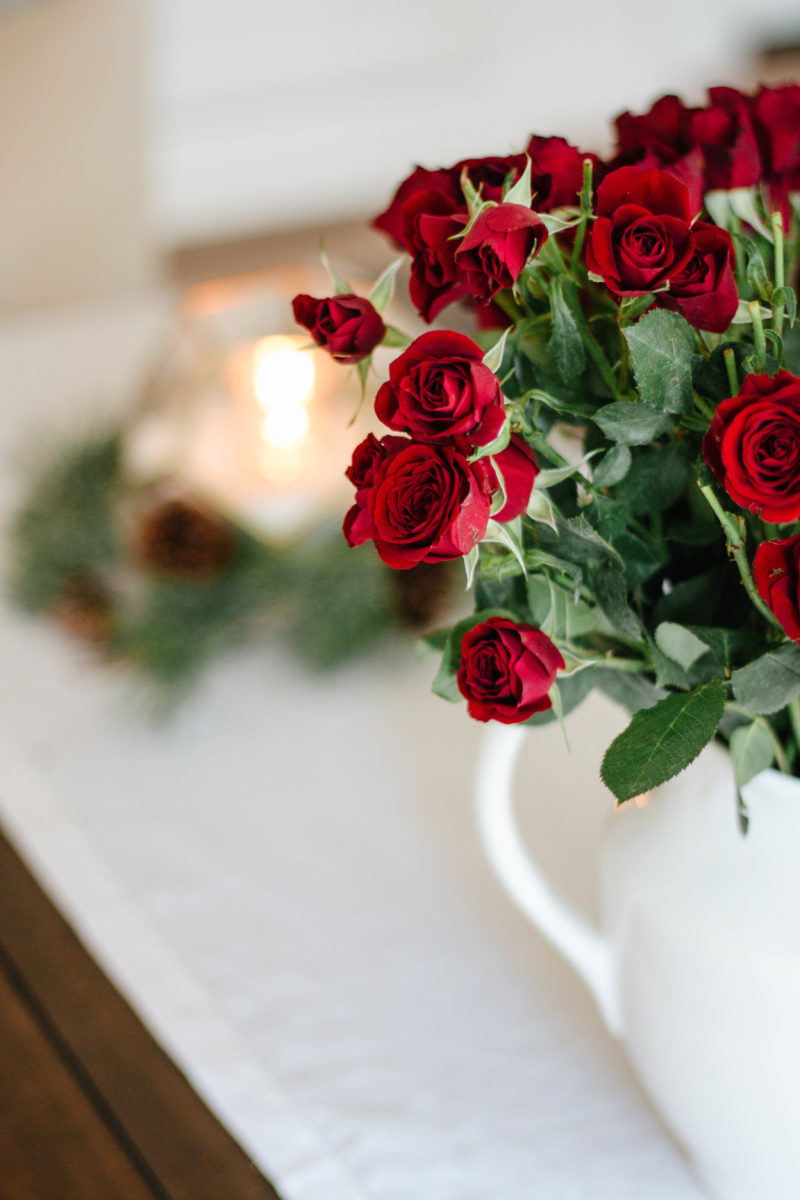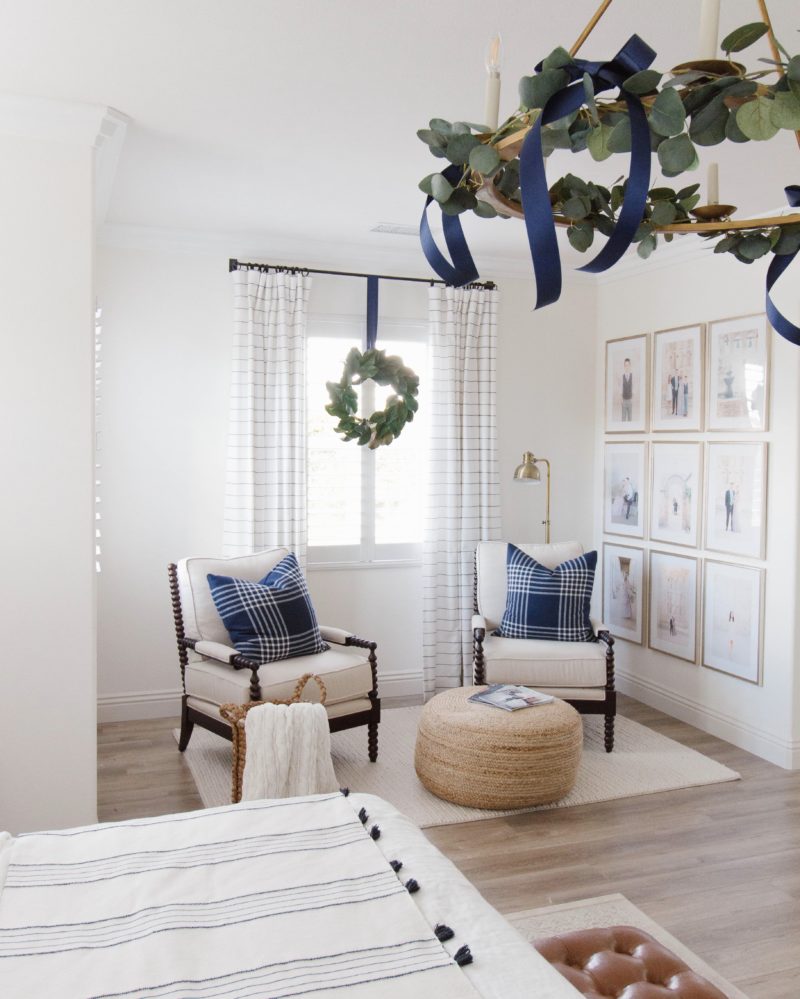 sweater rug | chandelier | chairs
Our chandelier, all decked out for the holidays, is another favorite Wayfair find. I gave it a quick DIY treatment to recreate a high-end design I loved.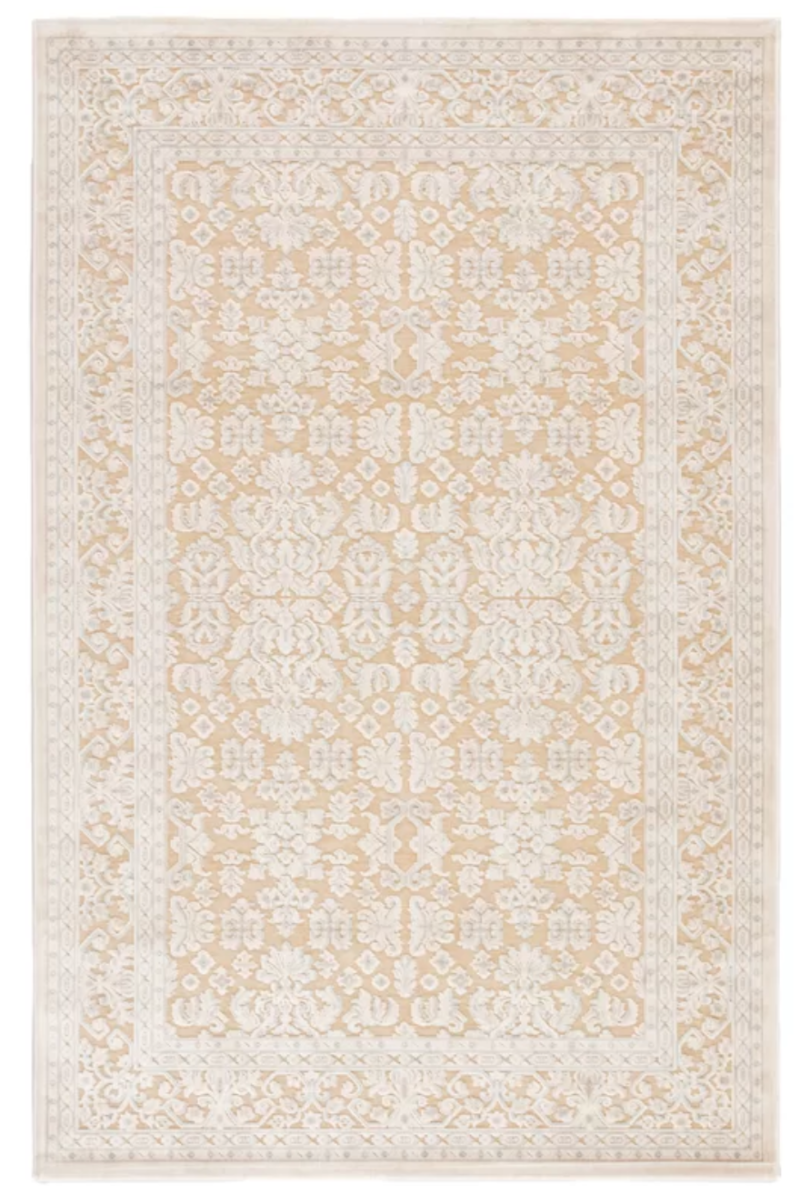 This is the rug we've had in our master bedroom for years. LOVE IT! It's a beautiful neutral rug which allows you to incorporate pretty much any color. It also comes in a pretty gray version.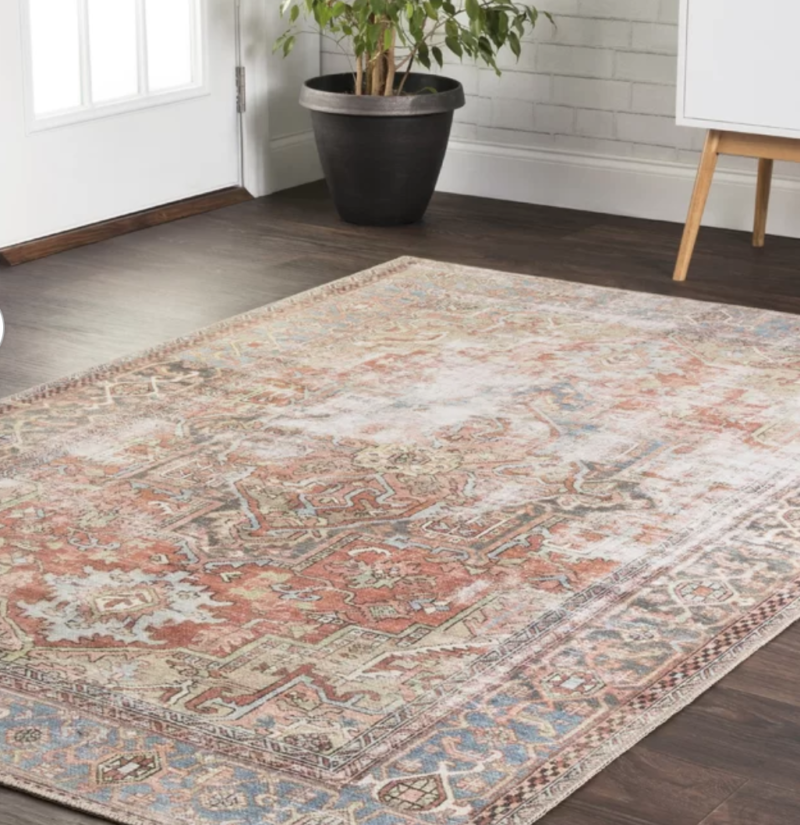 This might be a nice time to snatch up this rug if you've had your eye on it. We have it in our upstairs hallway and really love the colors. Last I checked all sizes had been restocked.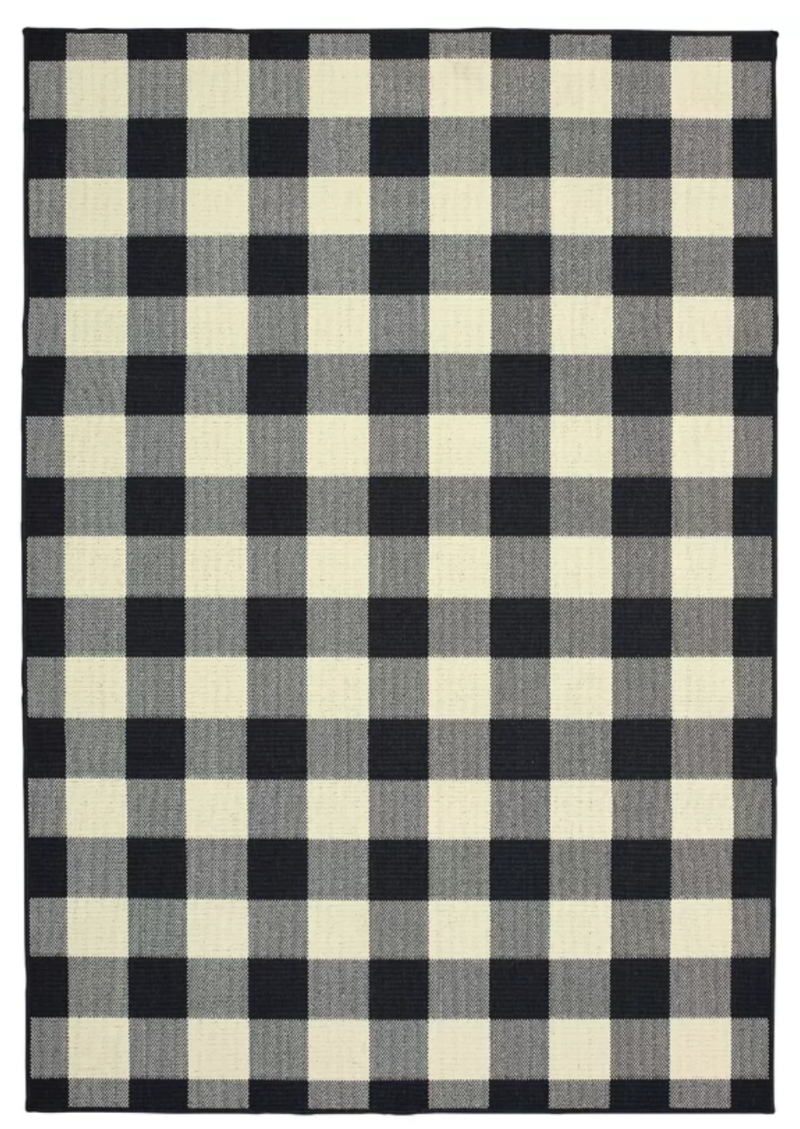 I picked up this rug during the sale to layer under our doormat on our front porch. The one we had was not an indoor/outdoor rug and has seen better days. The one I bought is 3'7″ x 5'6″ and a steal.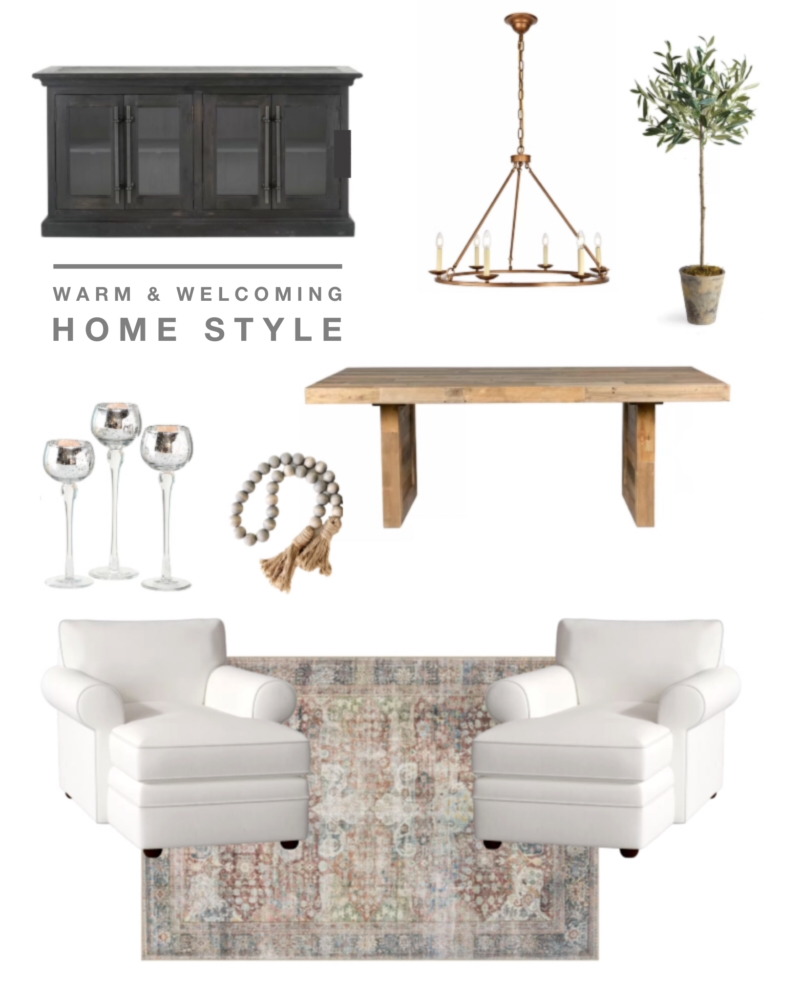 sideboard | chandelier | tree | table | candles | beads | rug | chairs
I had fun putting together this design board using some beautiful pieces. I like to mix finishes to give the room more interest.
BLACK FRIDAY SALE
The Wayfair Black Friday Sale is legit. In fact there are special sale items that will be released every six hours. Our entry way rug is a steal. You can get the 9 x 12 version for just about $200. I've always appreciated that Wayfair offers free and fast shipping with orders over $49. In fact most of our rugs are from Wayfair.

This Thanksgiving Day is especially tender for us. I know so many of your are in the same boat. Trying to stay thankful that mom and dad are reunited and peacefully watching over us. May you find a peaceful moment today and enjoy the time with family or friends.