Good morning. I'm so excited to share a gift guide that was highly requested. Great gift ideas that are budget friendly. Let's be honest, most of the gifts we give are around this price range. At least they are for us. Whether it's a hostess gift, gifts for teachers, or for dear friends. it's nice to have fun ideas that keep us on budget. Without further ado, here are 25 gifts under $25.
*affiliate links used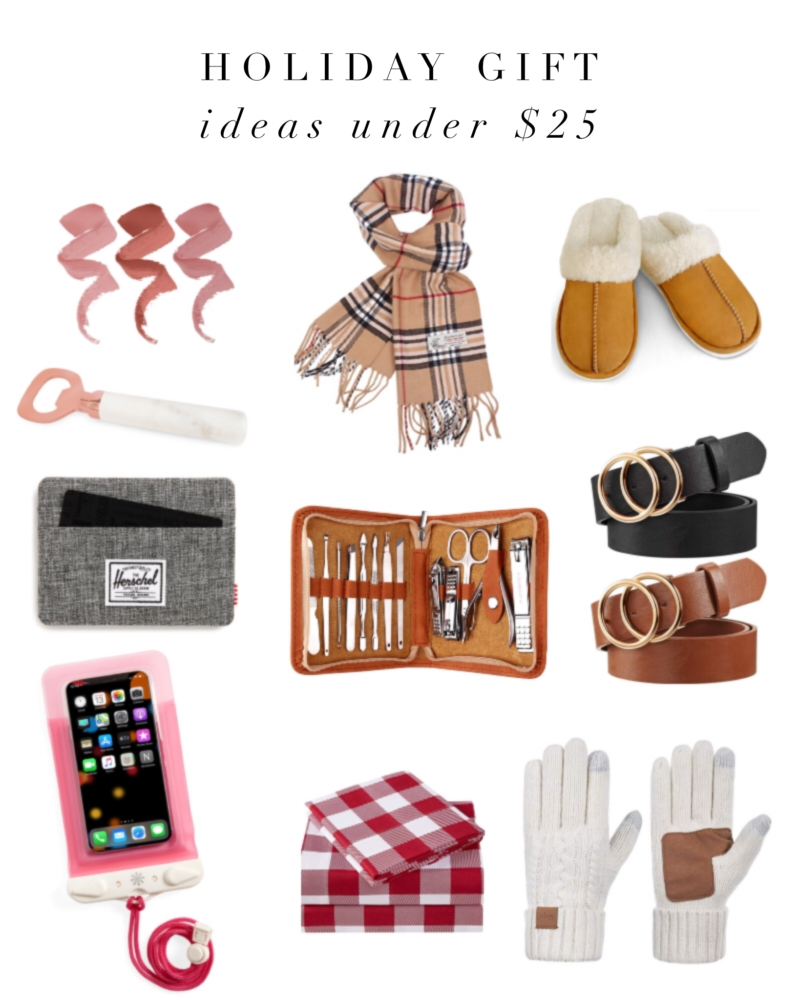 CLASSIC GIFTS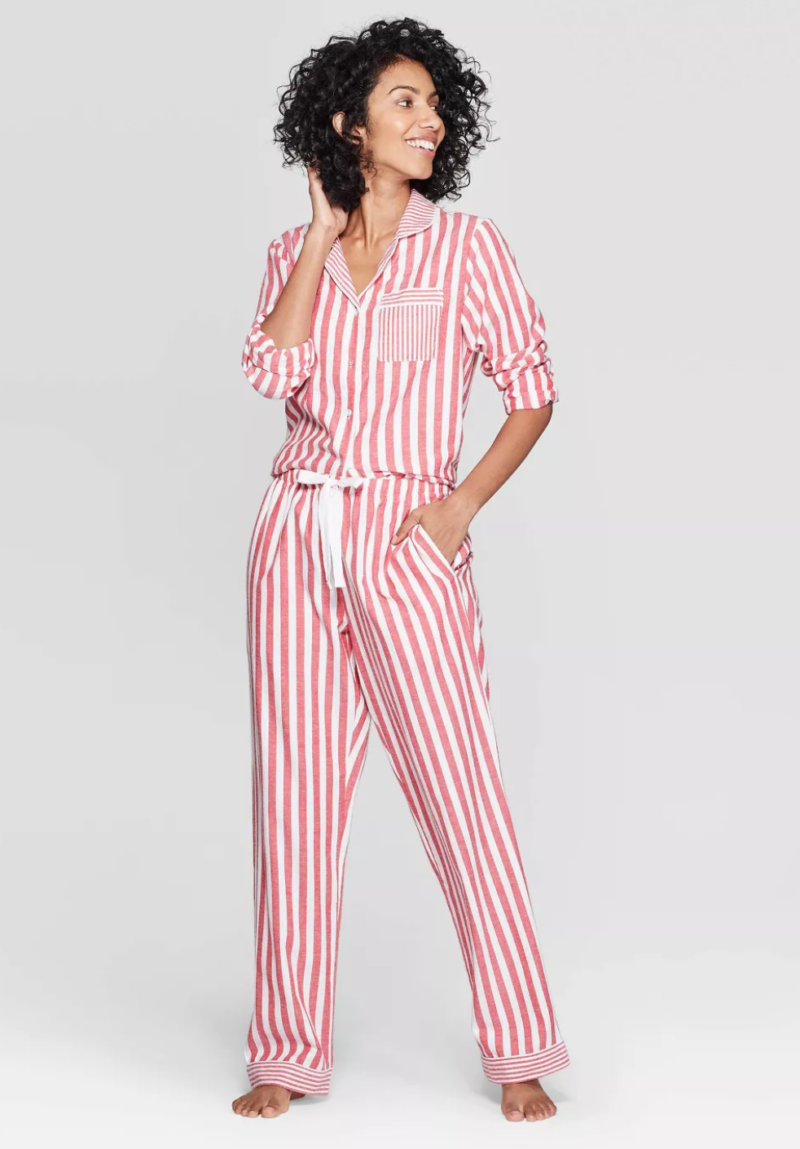 So there are actually 26 gifts here so consider this the bonus item. These are so cute, girls. I have a pair (size small) for the holiday season. Such a nice gift idea. They are slightly over $25 but worth it.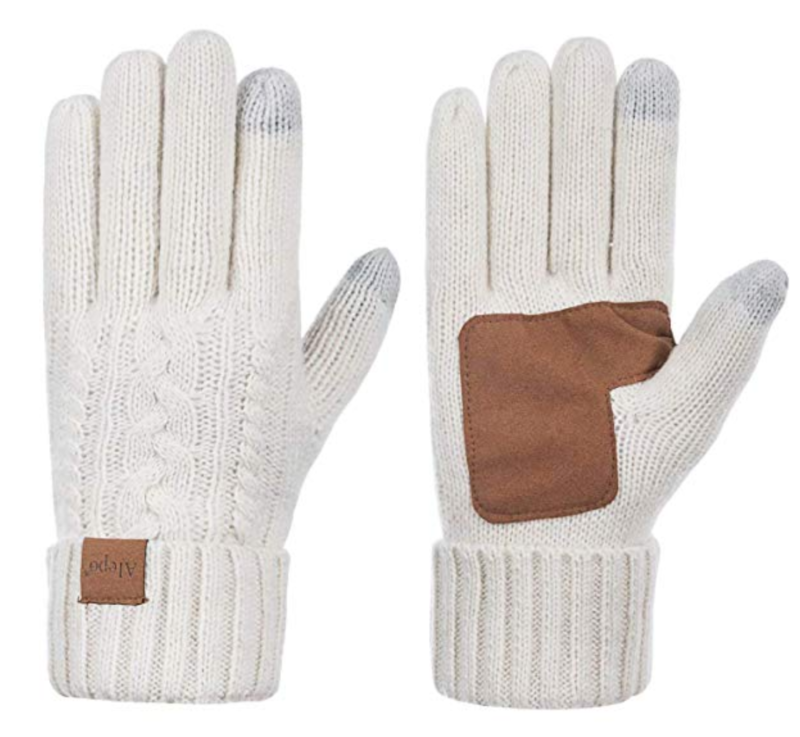 These receive absolutely perfect reviews. Plus they have touchscreen capability. They come in every color and you can dream of. I just ordered the white.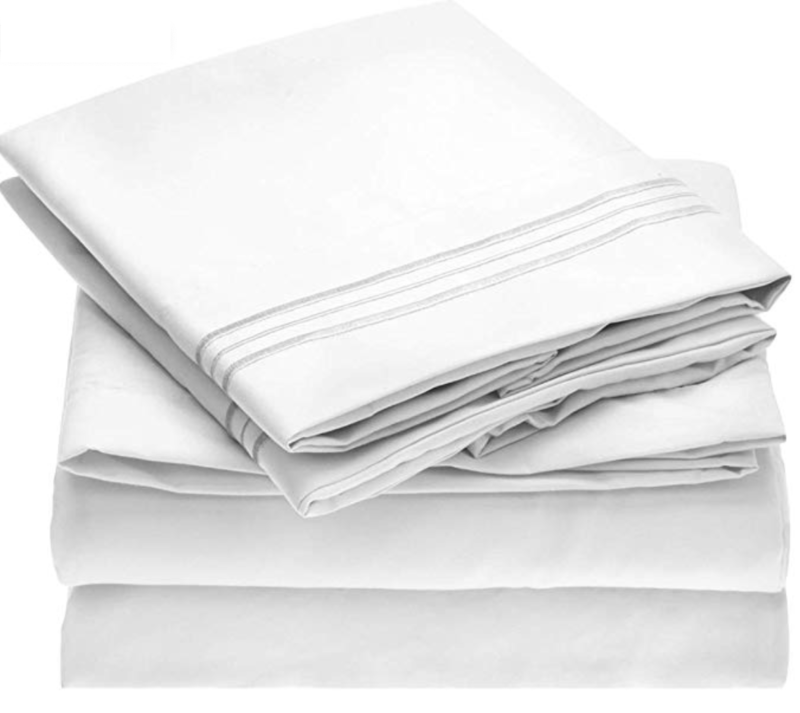 These sheets (in so many colors and patterns) receive crazy amazing reviews. This striped set reminds me of the much more expensive version from Serena & Lily. Everyone appreciates a fresh set of bed linens.
COZY IDEAS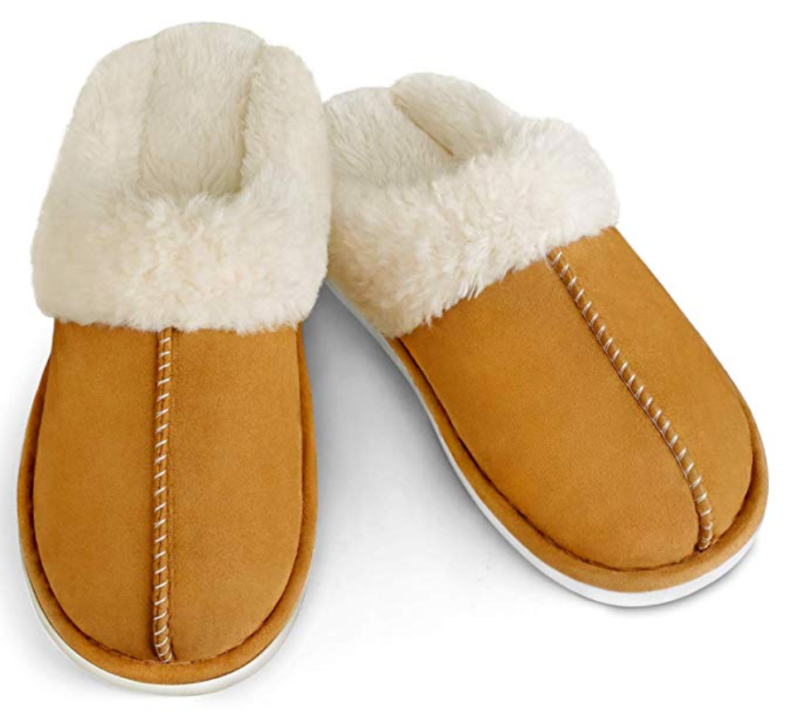 Memory foam comfy slippers for the win. So cozy and soft.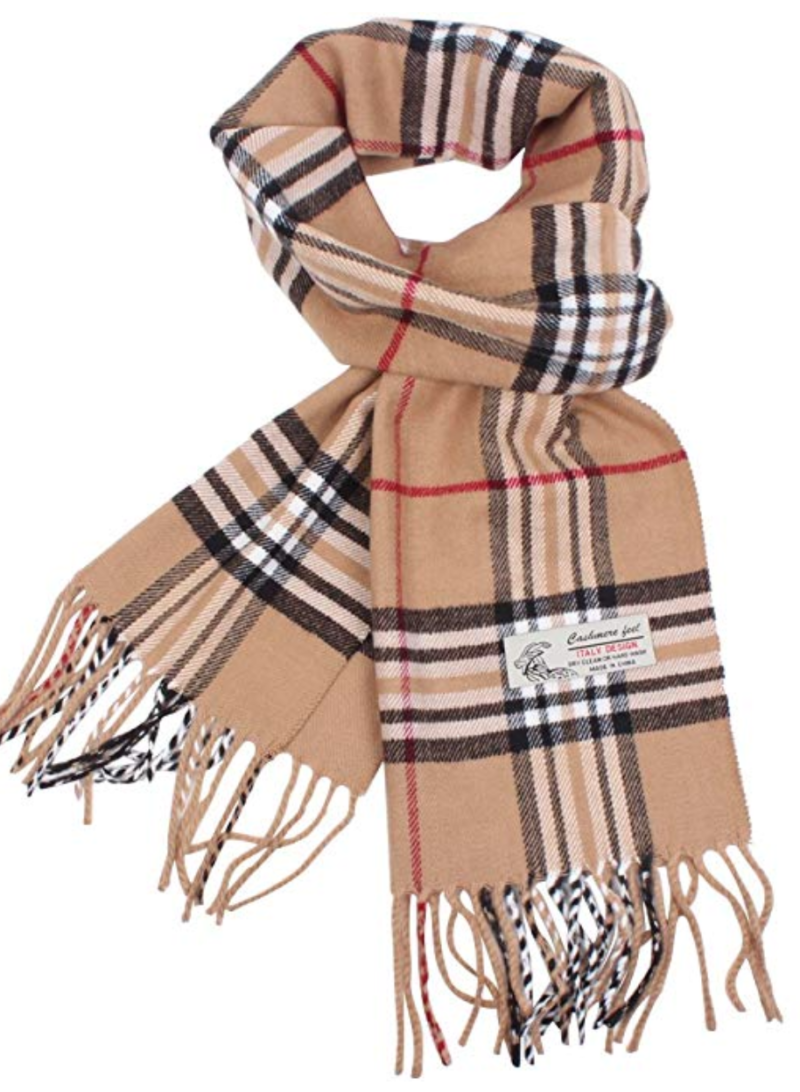 You all know how I feel about this $10 plaid scarf. Beyond soft. I've been wearing it lately with my white peacoat. Just adore this scarf.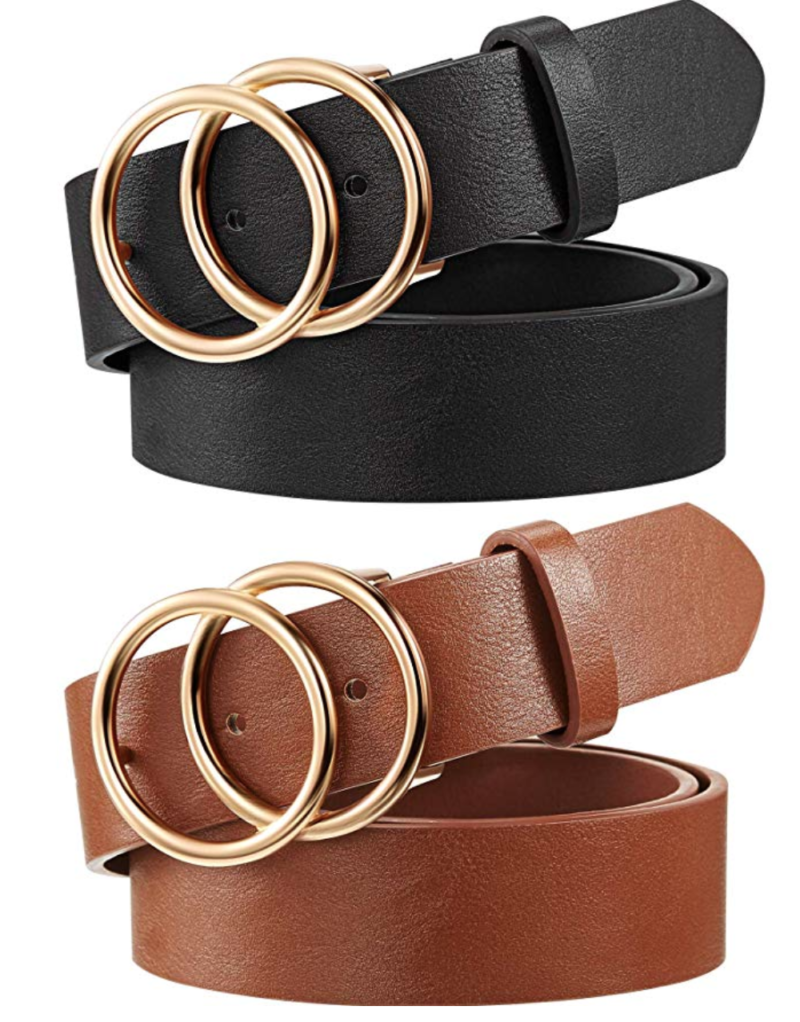 I champion these all the time. A major price performer and great way to add a finishing touch to your outfit.
GENIUS IDEA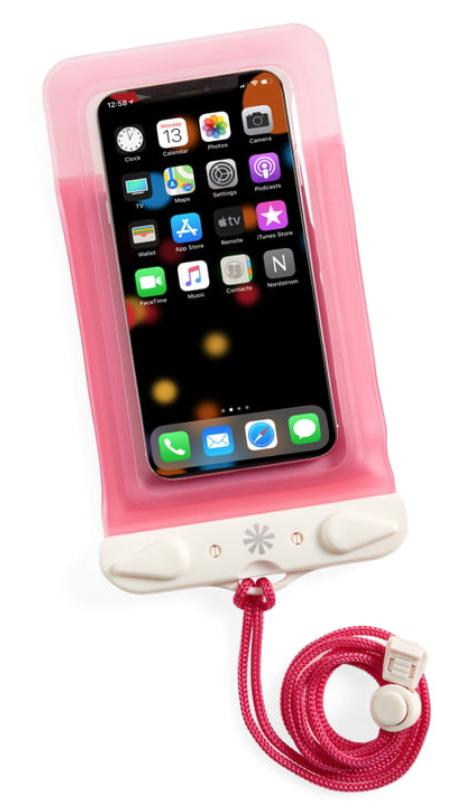 This is AWESOME!!!! I can't tell you how many times we have been on trips doing water adventures and wished we had a waterproof bag for our phone. We actually argued about which phone we would use when we went river rafting and had to unzip it from a random makeshift situation we created. I love this. It comes in a few colors. This is on my personal wish list.
GUYS WILL LOVE, TOO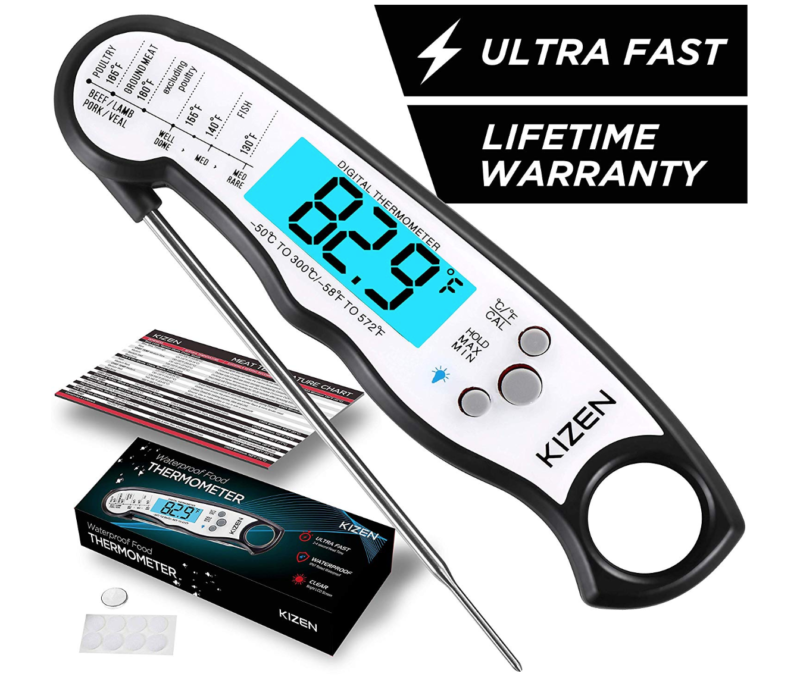 This might be a spoiler alert for someone in my family. We need this so badly. Mainly because I managed to break the only one we own. Fantastic reviews and ultra fast. Very useful gift.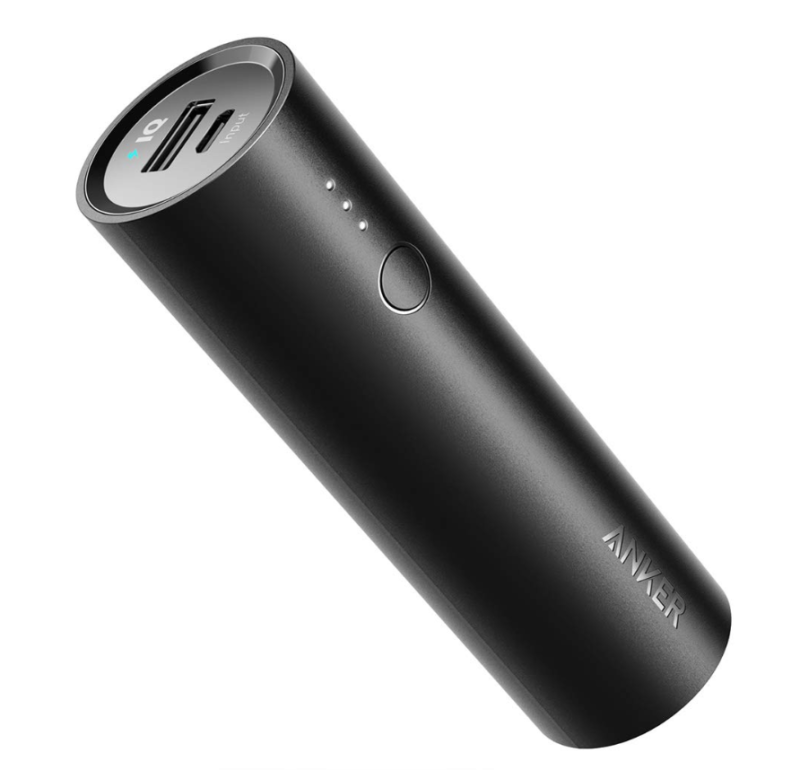 fast charging external battery
Comes in a handful of colors, including white. Not sure about you, but one of us is always saying, "My phone is almost out."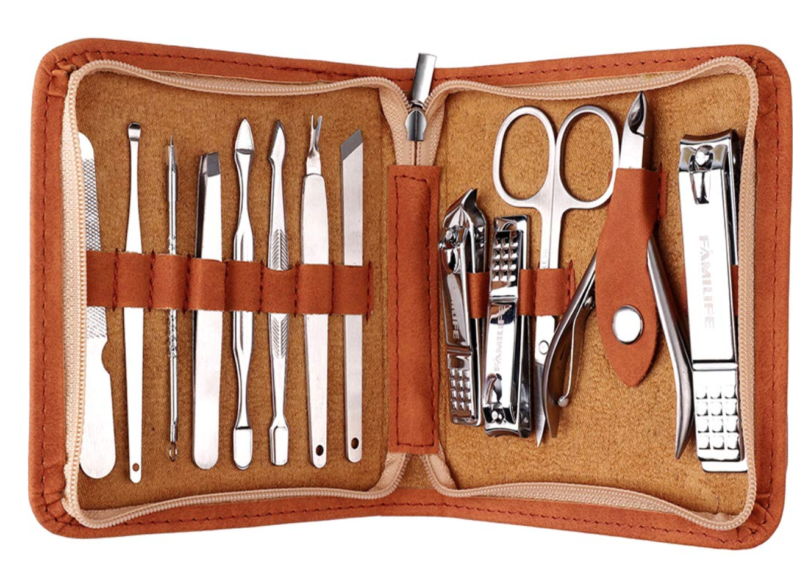 At least make a necessity in life good looking, right? This is actually nice to have on hand for the whole family.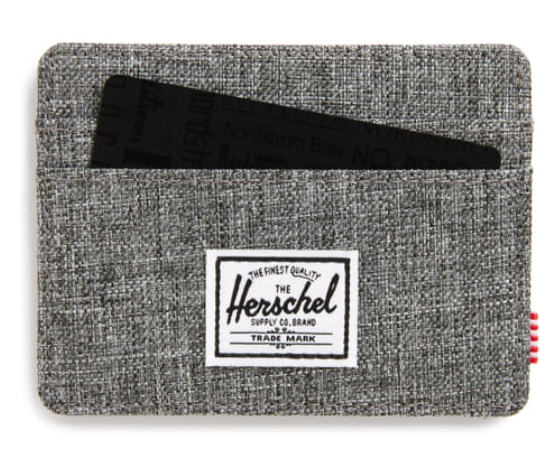 Tried and true gift. I have had one of these for years. This exact one, in fact. It's RIFD protected and fantastic when traveling or for those days when you don't want to carry a large handbag and wallet.
HOSTESS & HOME LOVERS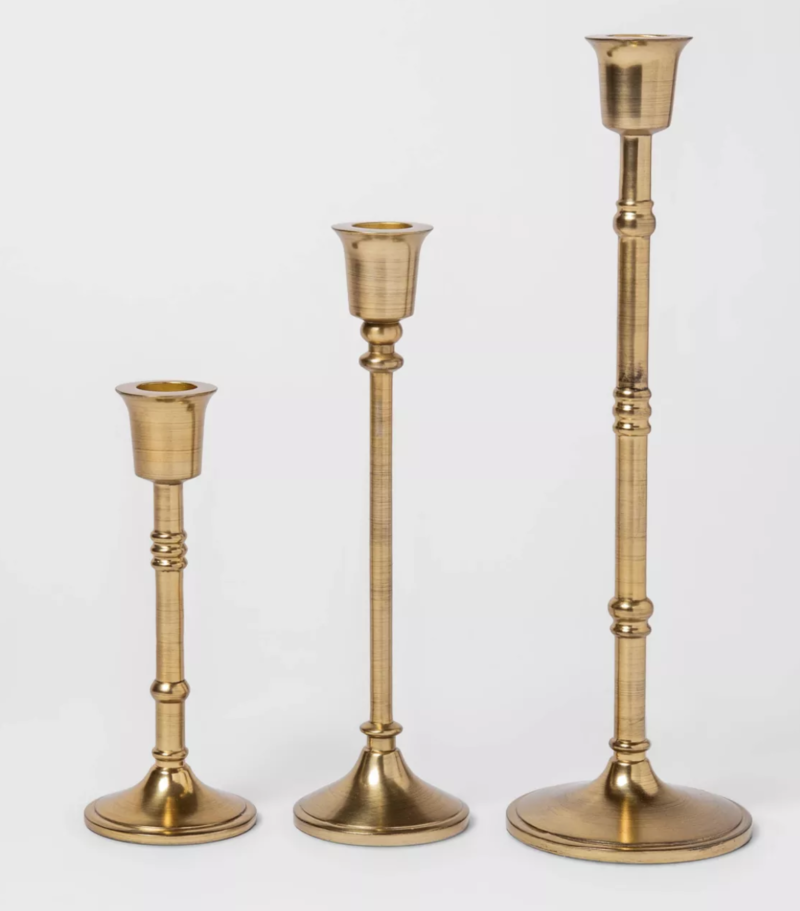 Absolutely love these. So pretty. My mom had a similar set that I now have. I treasure them. Just a classic, pretty gift for any hostess or friend.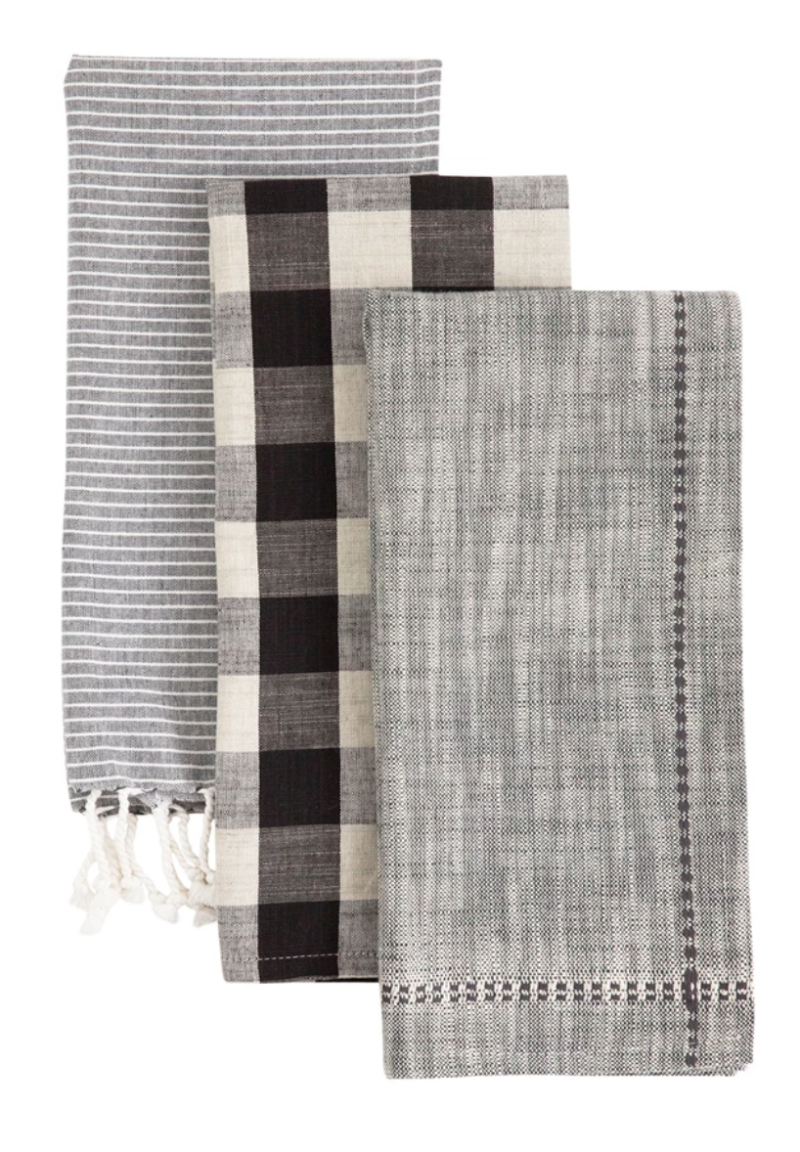 Who doesn't love a gorgeous gift from McGee & Co. These are so pretty. Tie them up with a beautiful bow and I promise she will love them. You could even split up the set. One tied with a bow and a bottle of wine or sweet treat. Great gift.
Thought these were so unique and pretty. I can imagine one on the kitchen counter or next to my work spot. I always take of my rings and jewelry when I work. Or the small one with salt would be nice to have next to the stove.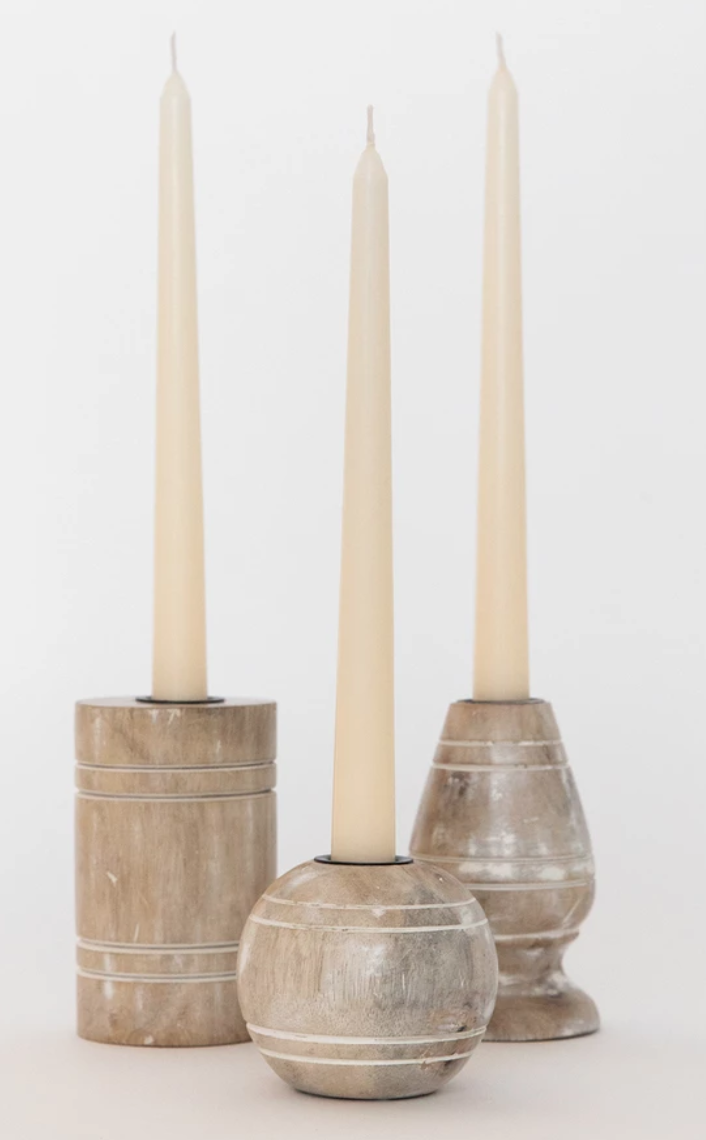 distressed set of 3 taper holder
Another really unique and pretty gift idea. They are so chic right now and the shapes add so much dimension to a space.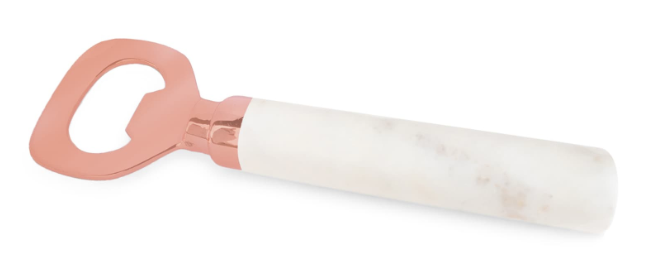 Oh, heck yes. We have a boring silver bottle opener. This is so pretty!
BEAUTY TALK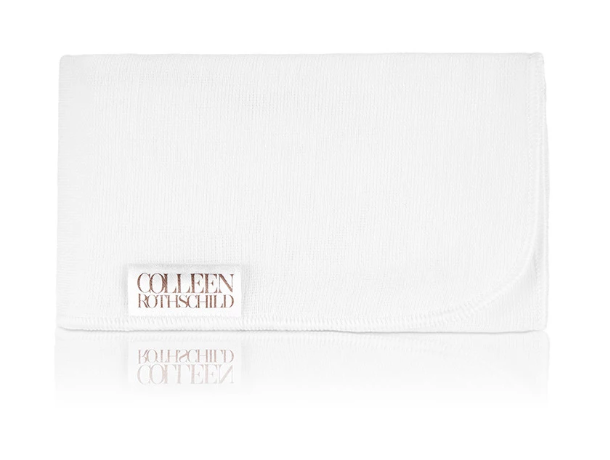 These always make my gift guide. A beauty must if you ask me. These gentle exfoliate your skin and are wonderful for removing makeup.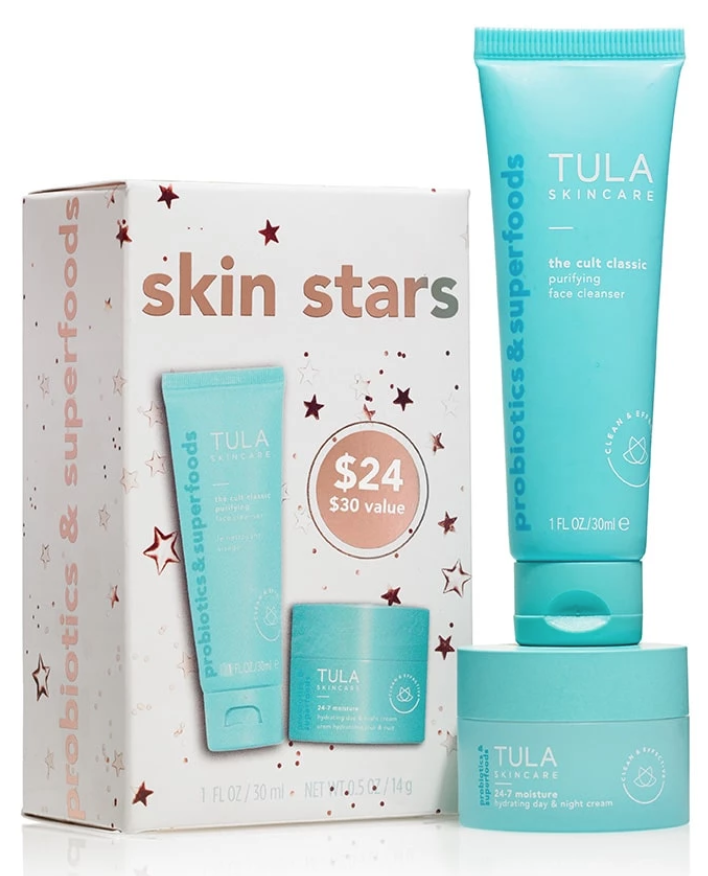 I use both Colleen Rothschild (love the makeup remover) and Tula right now. These two products are really affective and come in a nice little holiday package.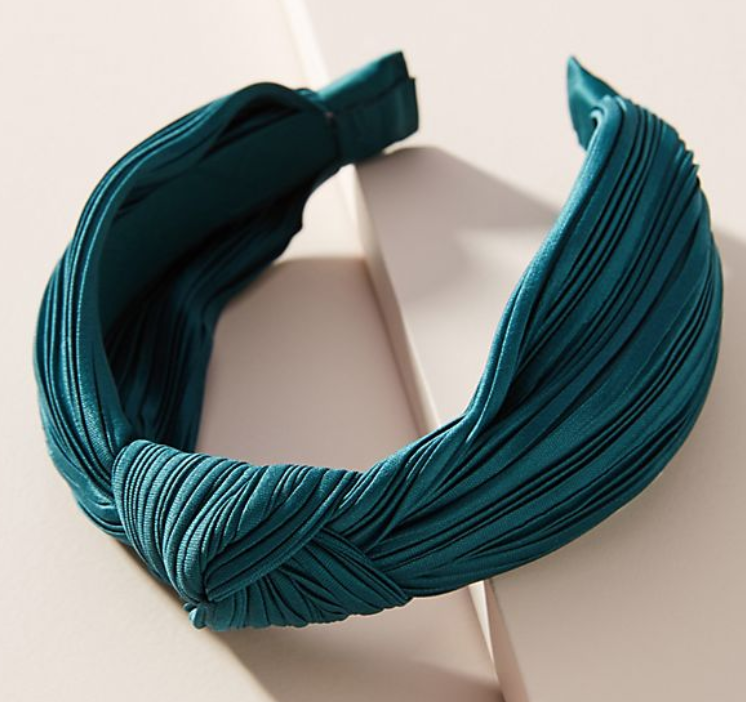 Five star reviews and comes in so many gorgeous colors. These are also amazing and come in a set of six.
GREAT FOR TEACHERS, TOO
Ok, friends. These gifts are wonderful on their own but they also lend themselves to splitting up and accompanying a gift card. I always hate to just give a card, so a little something along side of it can be lovely.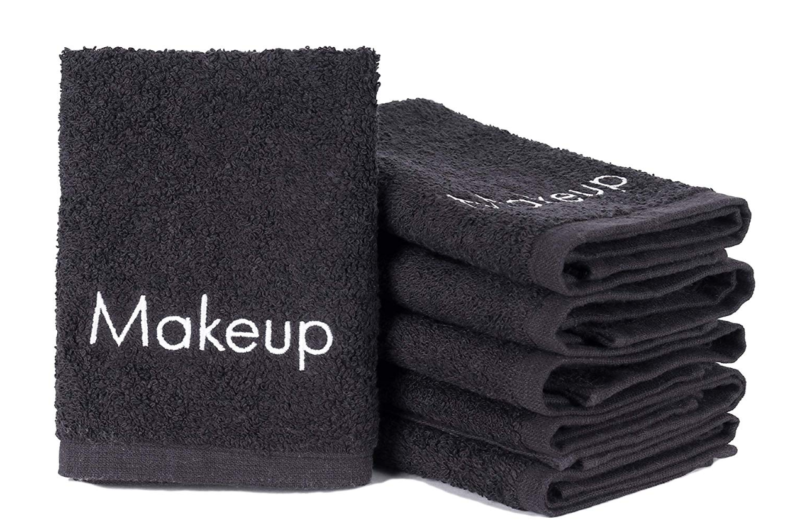 We stayed in a hotel over the summer that had one of these and I thought it was genius. We all know the damage makeup does to towels. I remove mine with the linen cloths, but these are so awesome for putting on makeup. That is when I notice I damage my white hand towels. I put on my makeup, wash my hands with normal soap and then it gets on my towels. These are genius. You could tie one up with a bow and attach a gift card if you divide them up.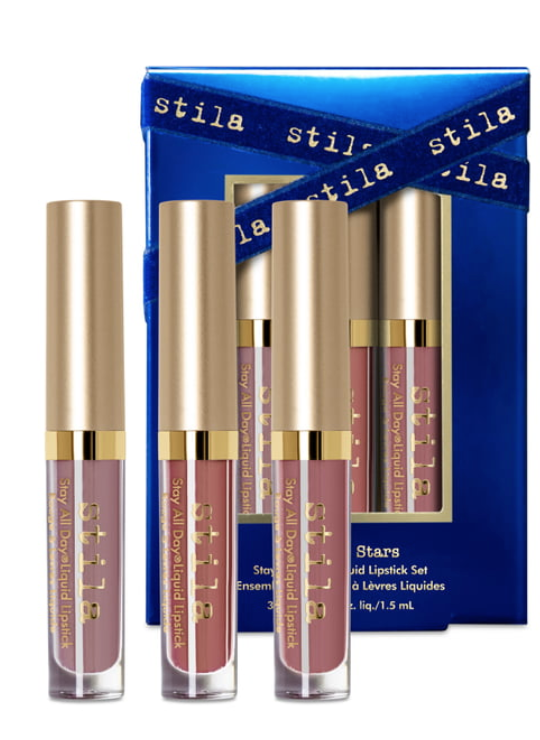 Lovely set. If you break up the set, put one in a clear celophane gift bag along with the gift card. Tie a big bow and you are set.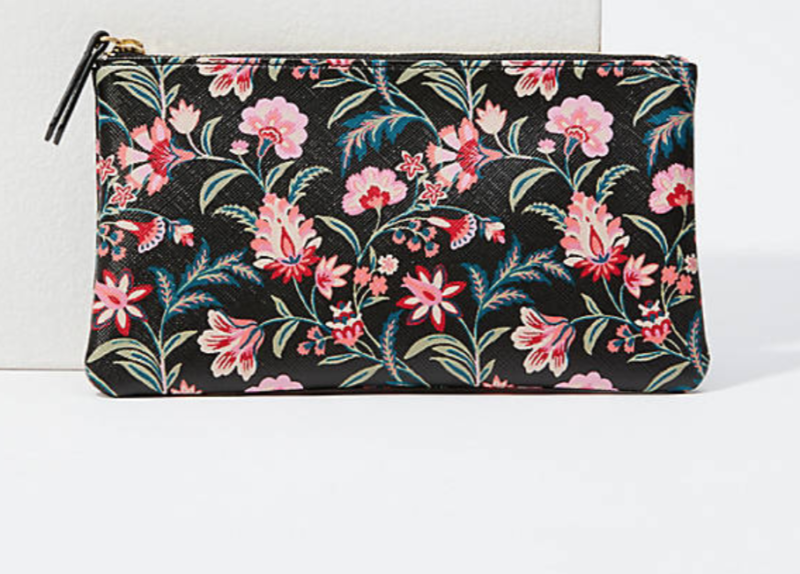 Another item that always makes the list. I ADORE these pouches. You can use them for so many things. I use them for sunglasses as well as my touch up makeup in my purse. So cute to gift with a gift card inside.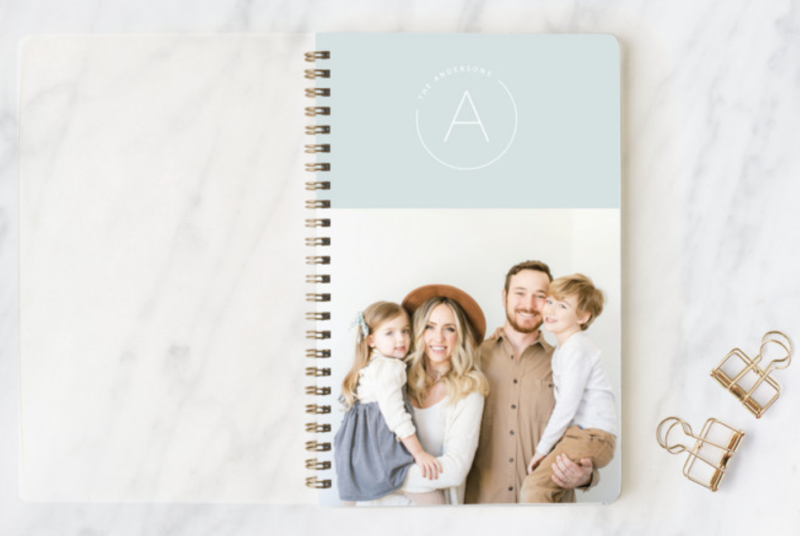 personalized journal, address book, or planner
Something personalized is ALWAYS in style. There are one million designs to choose from. You can select a photo or just a beautiful print and you can make this a journal, address book or planner.
Hoping this was very helpful. And budget friendly. If you have missed any of my other gift guides you can find them below.