Good morning, friends! I've been away from the blog a bit just savoring this fleeting time. Did you all have a lovely Christmas. We were a bit frazzled for a couple of days leading up to the festivities, but finally pulled it all together and enjoyed every second. I am exhausted, though. Are you!? I am working on a full recap including recipes and a look back at the year. But for now I thought  would just stop in to let you know about some after Christmas sales. I am not leaving the house to brave the stores so it's online looking for me.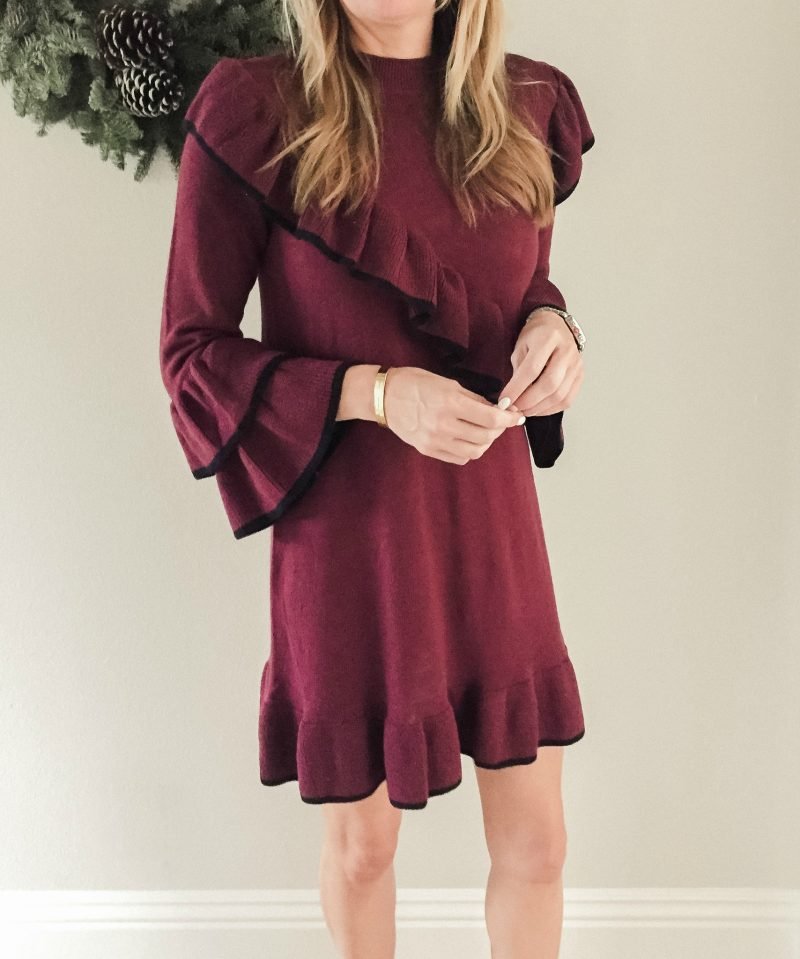 First up is this darling sweater dress. I love this dress. it's super soft. In fact it feels like you are wearing pajamas. It comes in a black and white version and is now marked down to $29. The forgiving shape and cut means you can eat and drink whatever you would like. I wore it for a girls night out with tights and booties. A favorite dress for sure. I think it runs a tad big and I am wearing an XS. Looks great with these black booties.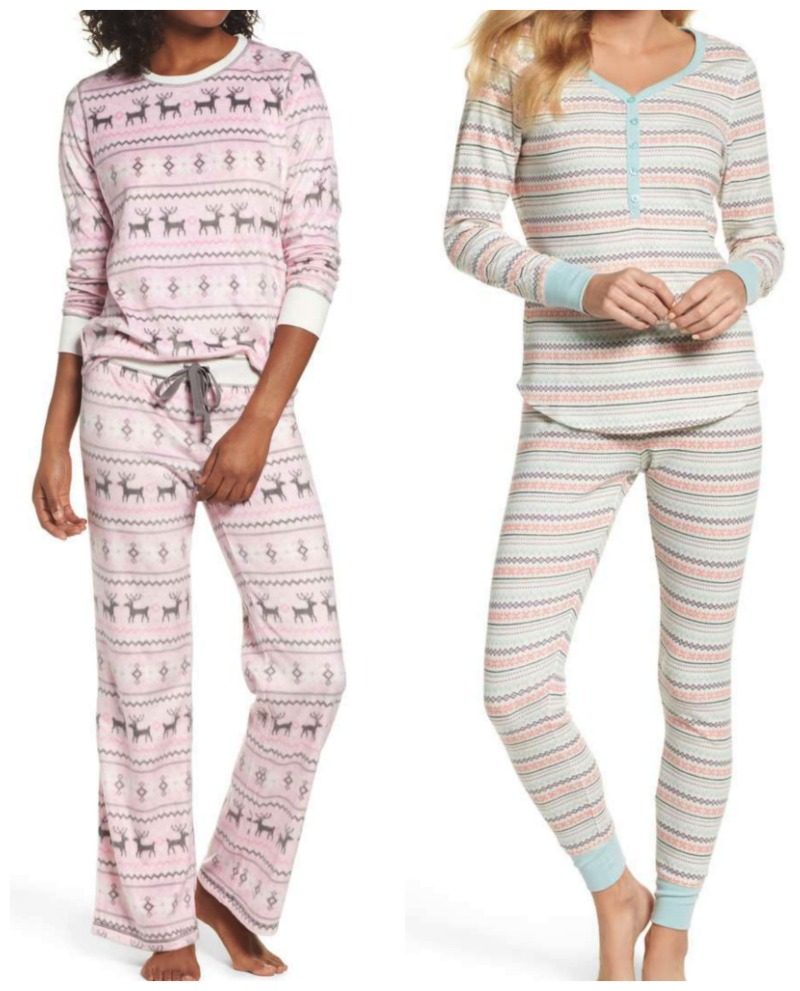 We are all about snuggling up and relaxing this week. So jammies it is. Two of my favorite pairs are now on sale.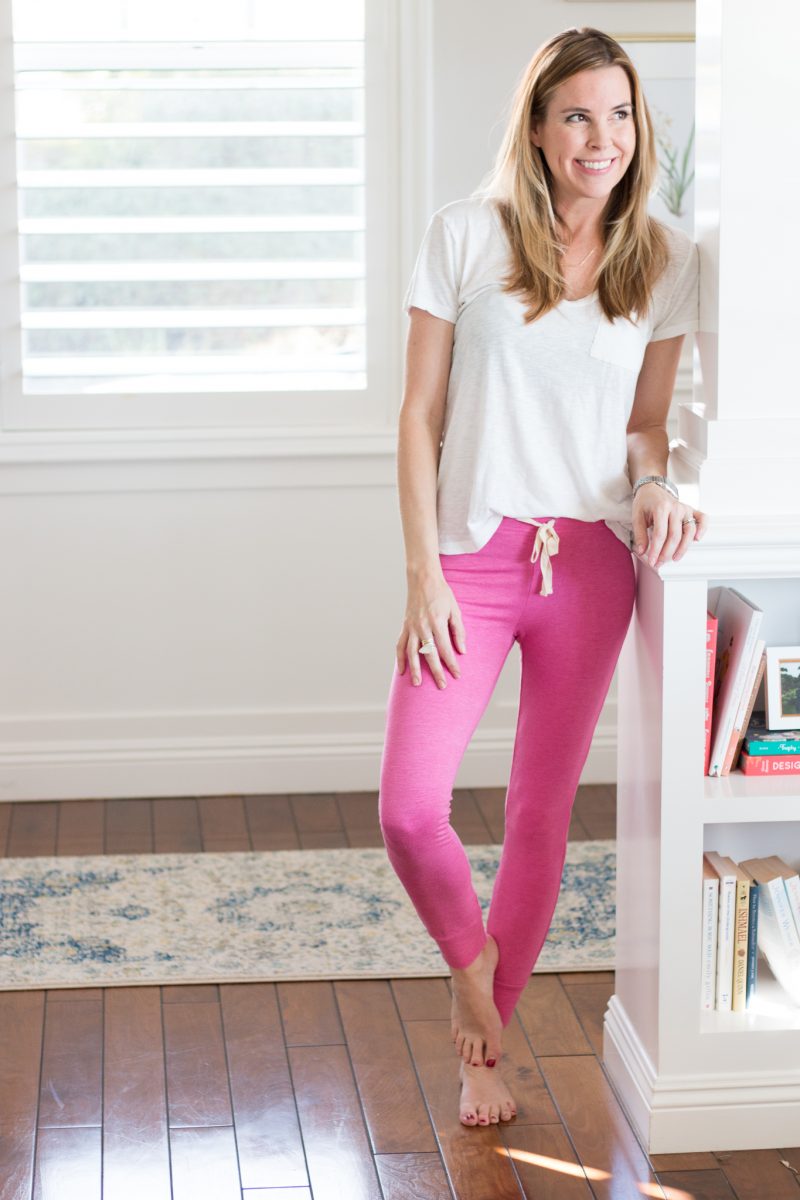 The lounge pants that I live in are 40% off in a couple of the cute colors!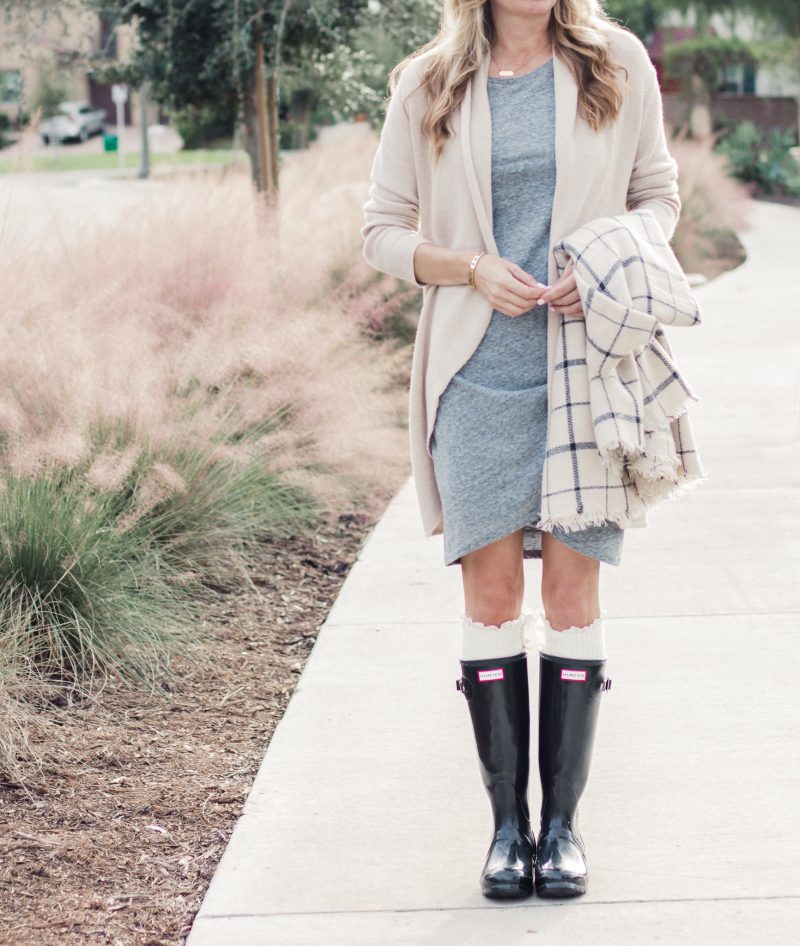 boots (sale) | cardigan | dress | scarf | boot socks
I wear this cardigan all the time. It's long and soft and a great weight. It comes in a few colors and is finally on sale!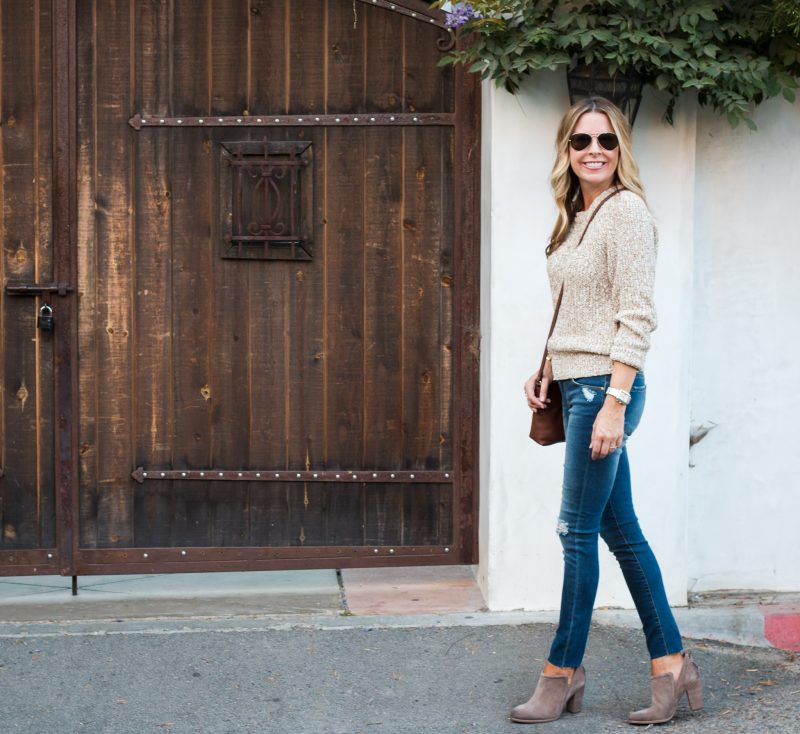 My favorite booties are restocked in this color and 40% off. The jeans can be found here. 
J Crew is offering an extra 30% off of already marked down items. That means this top is only $8! What?! So cute. I love ruffles and this is the type of top that looks darling under a cardigan or blazer. So sweet. And that price!!!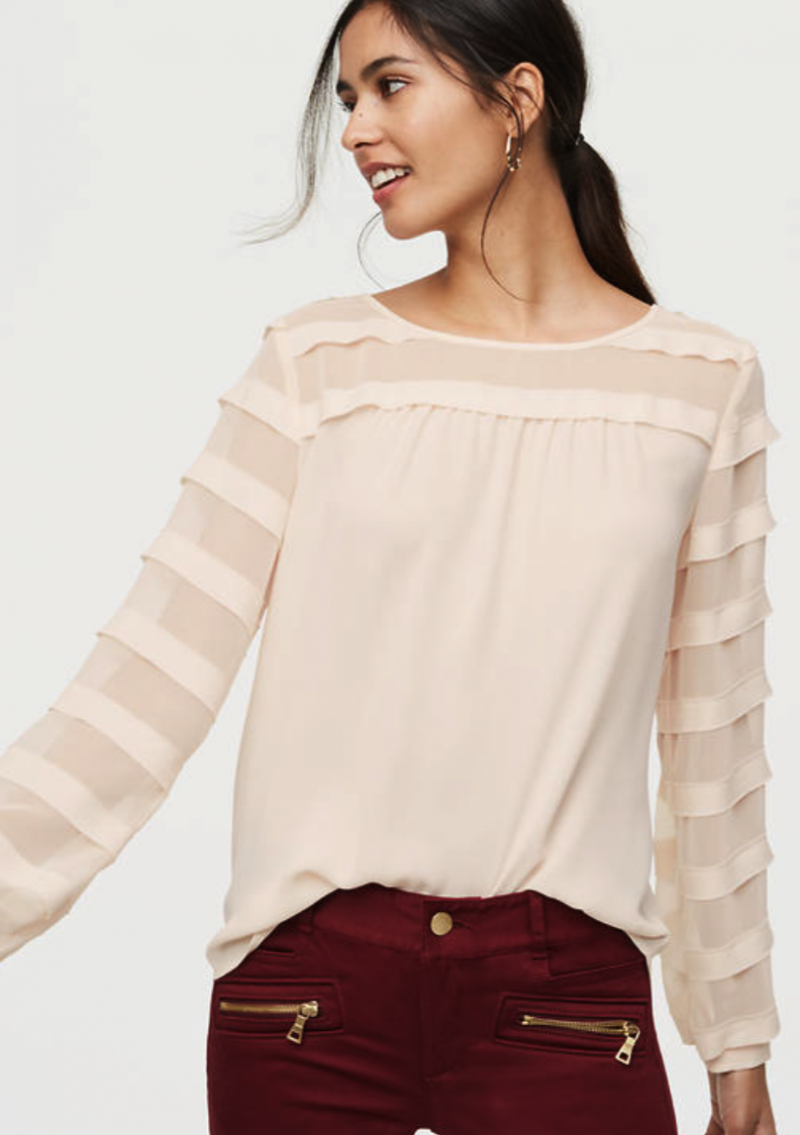 Loft is offering 50% off of EVERYTHING. I thought this blouse would be really pretty for New Year's if you are not going the dress route. You could pair it with jeans and heels or with a pretty sequin skirt.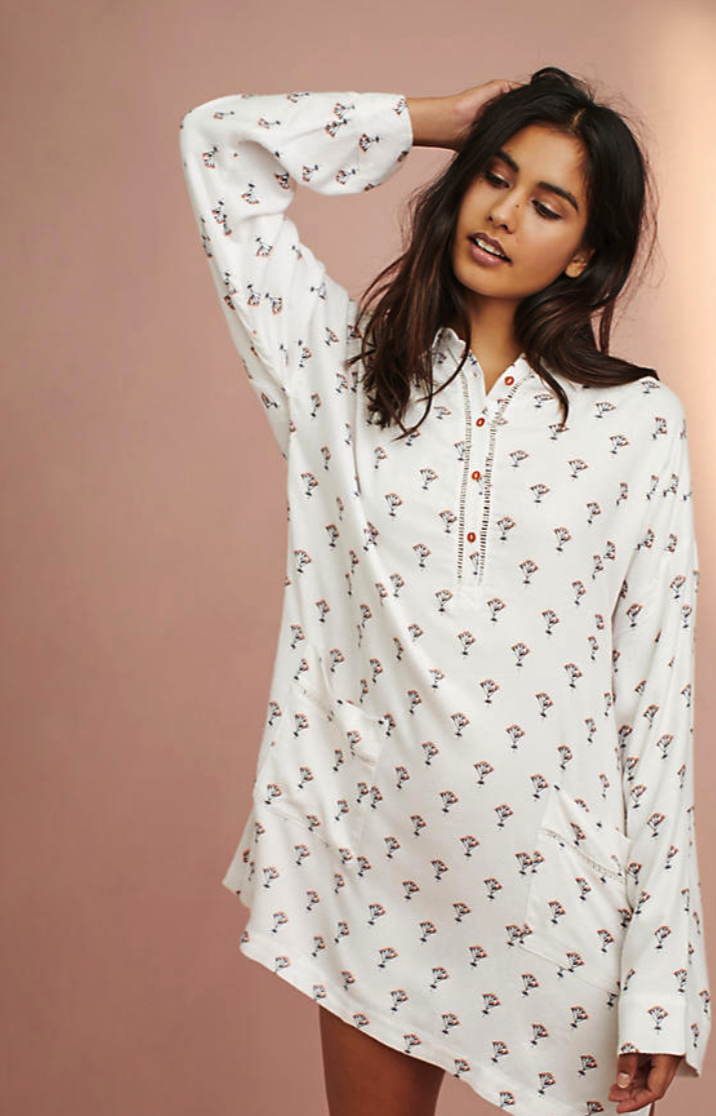 Anthropologie has 30% off it's already marked down prices for the Winter Tag sale.  I LOVE a great Anthro sale as you know! Thought this nightshirt was so cute and it gets great reviews. Only $30.
 ANTHRO FINDS UNDER $50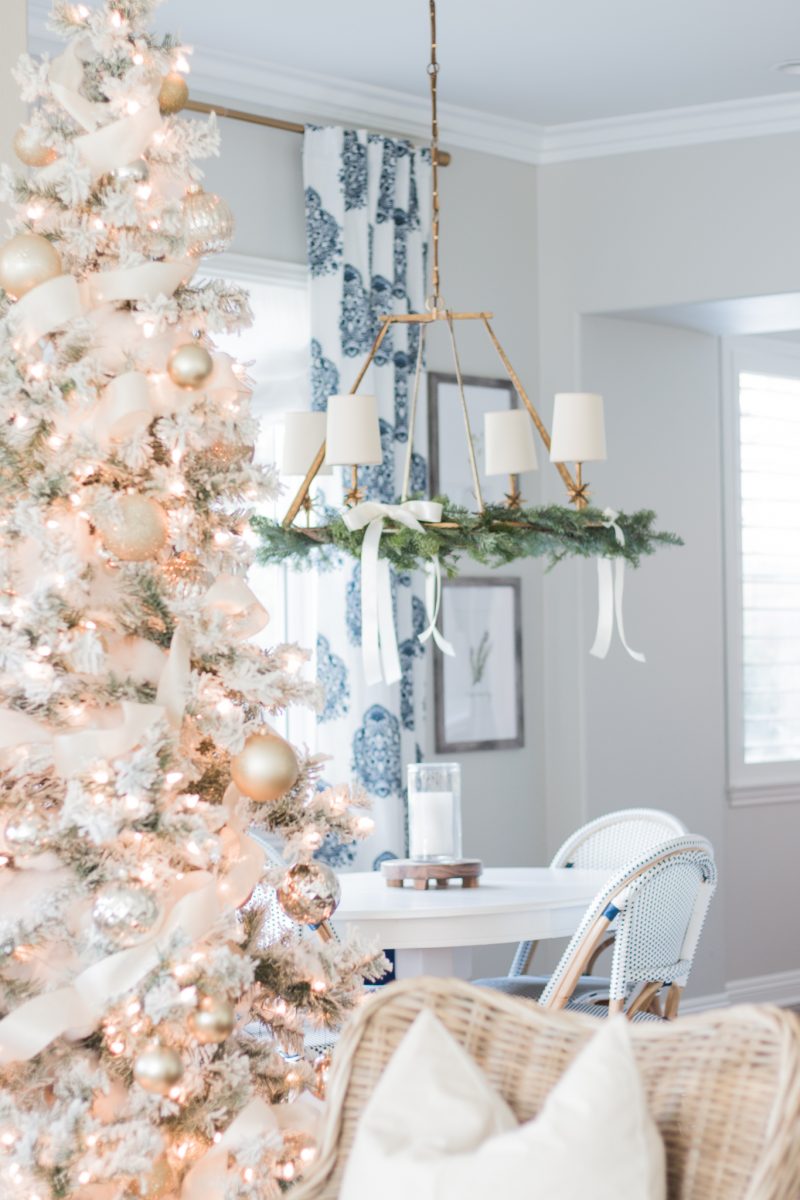 more of our holiday home | and here
One of the pieces we get asked about the most is our white dining table. Ours is ancient. Literally. We picked it up from a consignment store when we first got married. I think we paid $50 for it. I painted it white and we have loved it for years. But to achieve a similar look, this one is darling and on sale. It's actually more than $200 off! In fact Pottery Barn has a flash sale where many items are marked down 70%.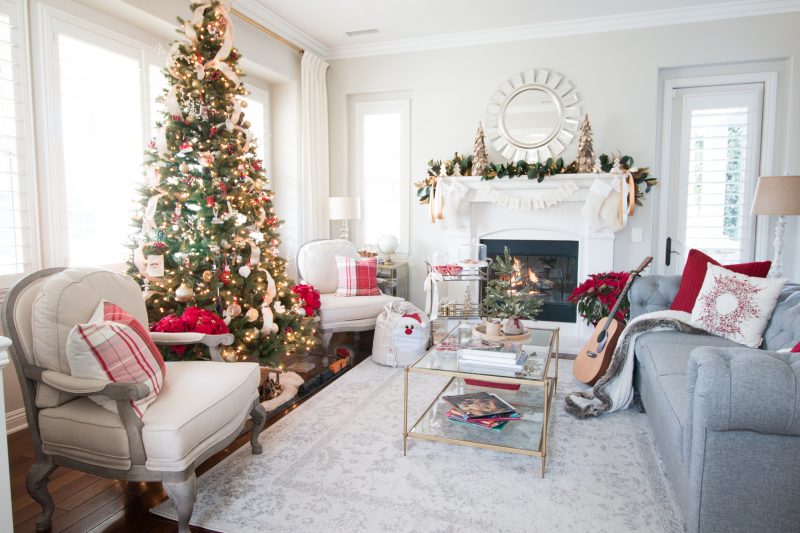 Our area rug from this room is marked way down! You can get an 8 x 10 for around $100! It's more of a shag style. It's very soft and we love it. The colors in the photo are a great representation of what it truly looks like.
Our favorite bar cart is on sale, too. It's one of my favorite pieces. It literally is a rolling party. You can have anything on it and it instantly seems to make your home look festive and decorated.
If you are anything like me, you are seriously recovering today. Just the straight up fatigue from all of the preparation, excitement, and late nights. Whew! So if you need me, I'll be the lazy one in pajamas attempting to get the house picked up. Or that can wait.
Love to you all. I feel so fortunate to have all of you as sweet blog friends. Enjoy your day.