As promised, I wanted to share the idea of a Legacy Journal with you all. I mentioned it when I was sharing about Alzheimer's and how it has touched our family. These journals became even more precious to us when my dad suddenly passed away. No matter how old you are, I encourage you to do this yourself and those that you love. My mom can no longer express herself, but to be able to open the pages of her journal and see her writing and read her words. It is truly priceless. Similarly, I now cling to the words my dad wrote.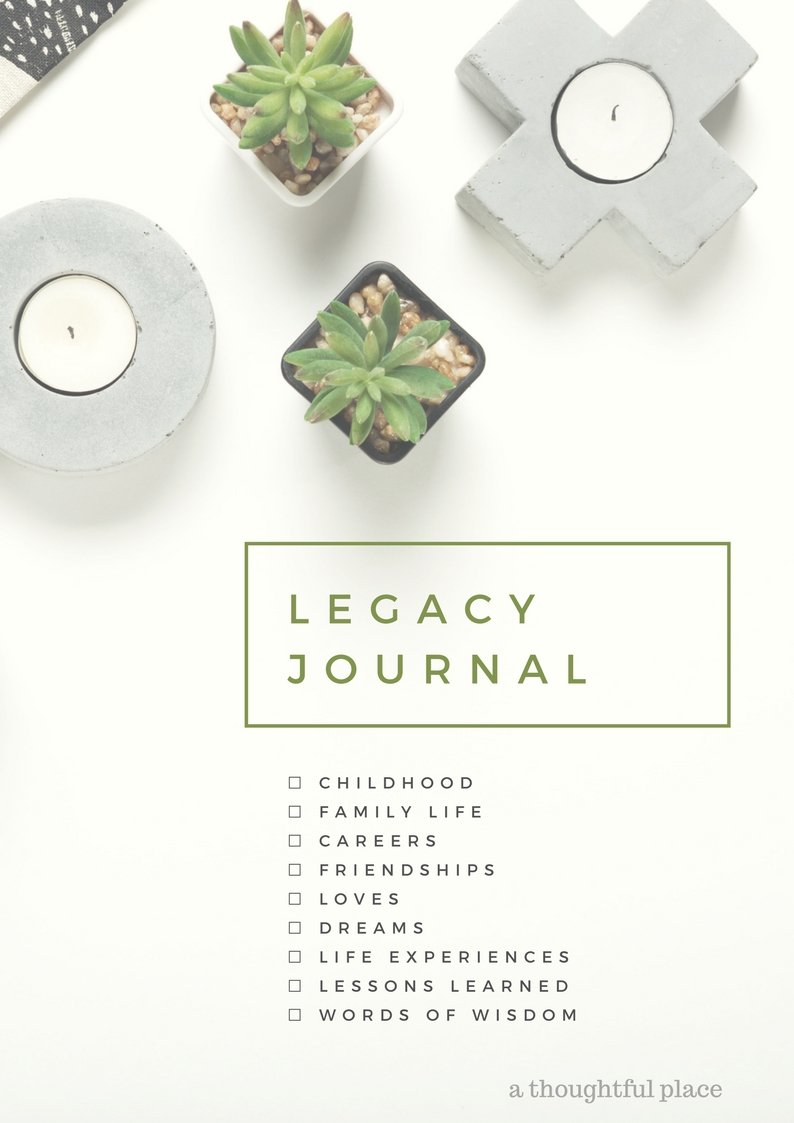 The concept is really quite simple. You can use my questions as a guide or create your own. I printed out the questions and pasted them into a journal. This allowed my parents to work on the questions when they were up for it. My husband and I plan to do this very soon that our children have them one day.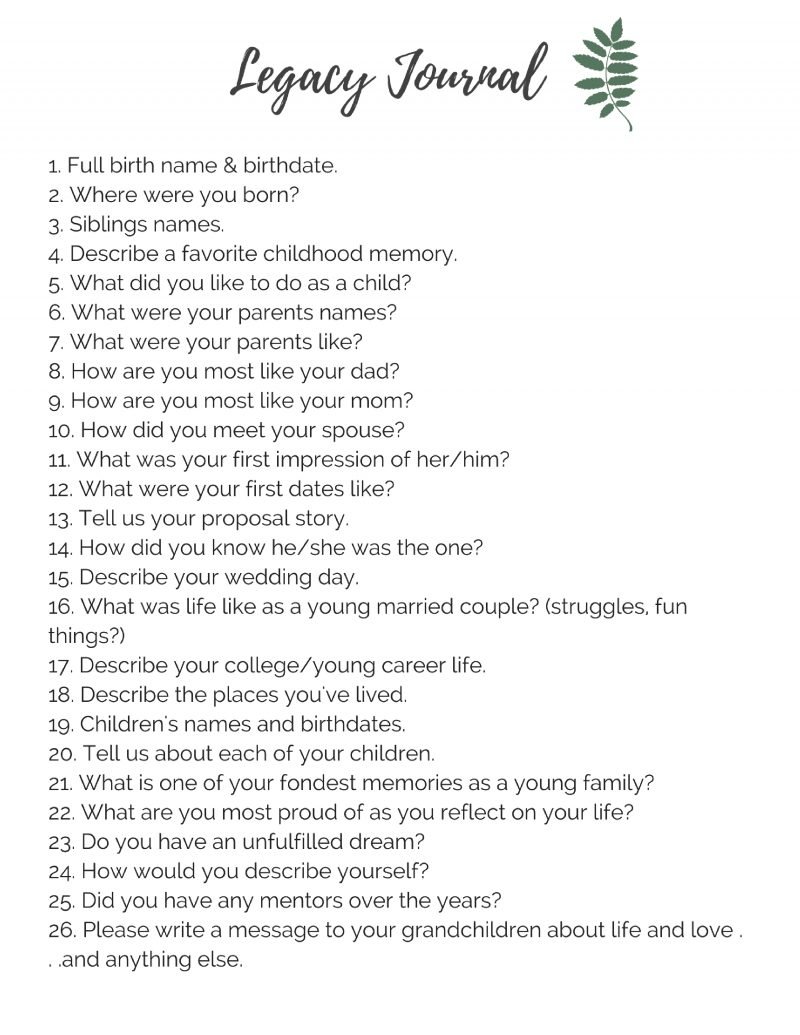 Here is a template that you can download. Or you can simply use this as a roadmap and create your own personalized list of questions. Think about all of the things you really want to know. My parents can no longer answer the questions swirling around in my head, but I am so grateful they took the time to respond to all of these.
I so encourage you to do this and please let me know if you do. Make it a great day.