I'm excited to be back with another Amazon Fashion post. I've heard from so many of you that have loved pieces I've shared which always makes my day. Amazon can be so overwhelming and it is not always easy to find quality at such low prices. These all pass the test and are fun additions to the wardrobe.
HEART TO HEART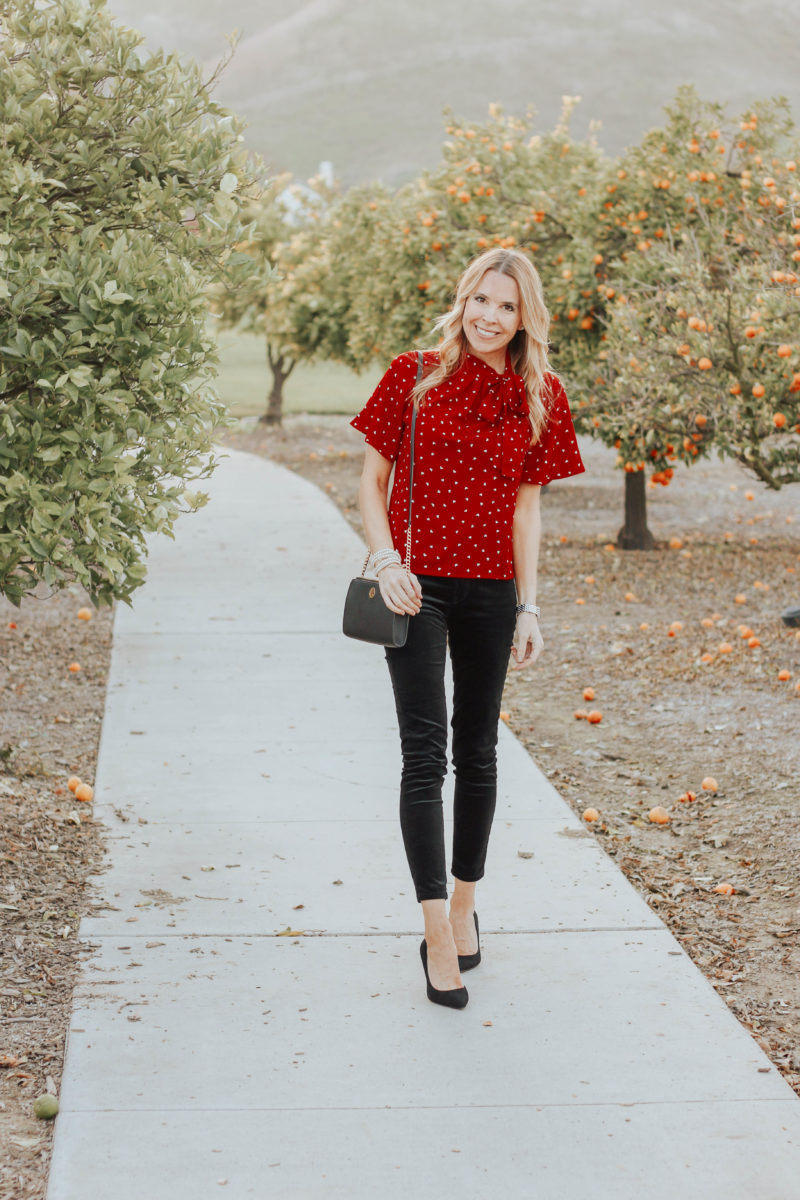 And suddenly I'm super blonde again. Actually, it's just the lighting. We hit this exactly at golden hour and that coupled with my subpar editing skills and blonde it is. But it does have me questioning if I should go lighter. Thoughts?
But it's all about the blouse. I Love the feminine flutter sleeves and the tie neck.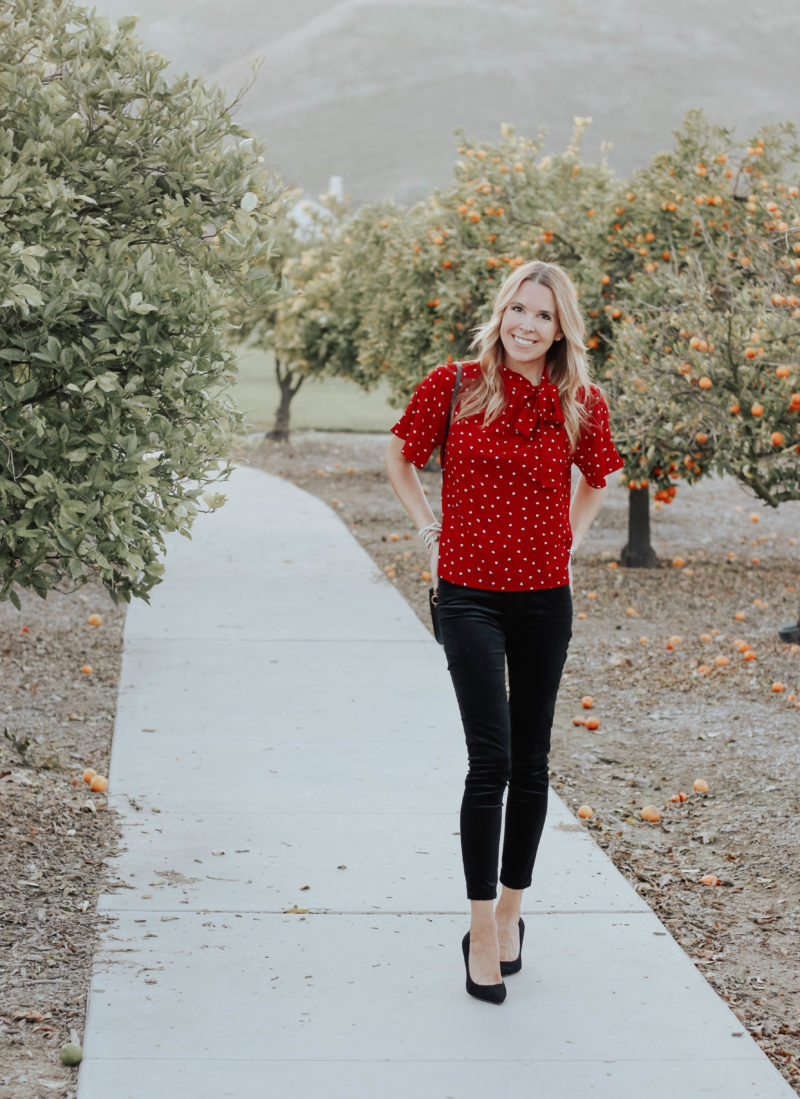 While the red with white hearts won me over, it comes in so many different colors. I thought this was cute for Valentine's Day and I don't really have anything red in my closet. Plus you can't beat the $17 price tag. It arrived with a few wrinkles from being folded but they came out quite easily with my steamer.
red blouse | black pants | pumps | handbag
And while they are not Amazon, these velvet pants that I wear so often are now under $30. They are an extra 60% off. That's fantastic. They are my go-to when we go out lately.
MORE CASUAL FEEL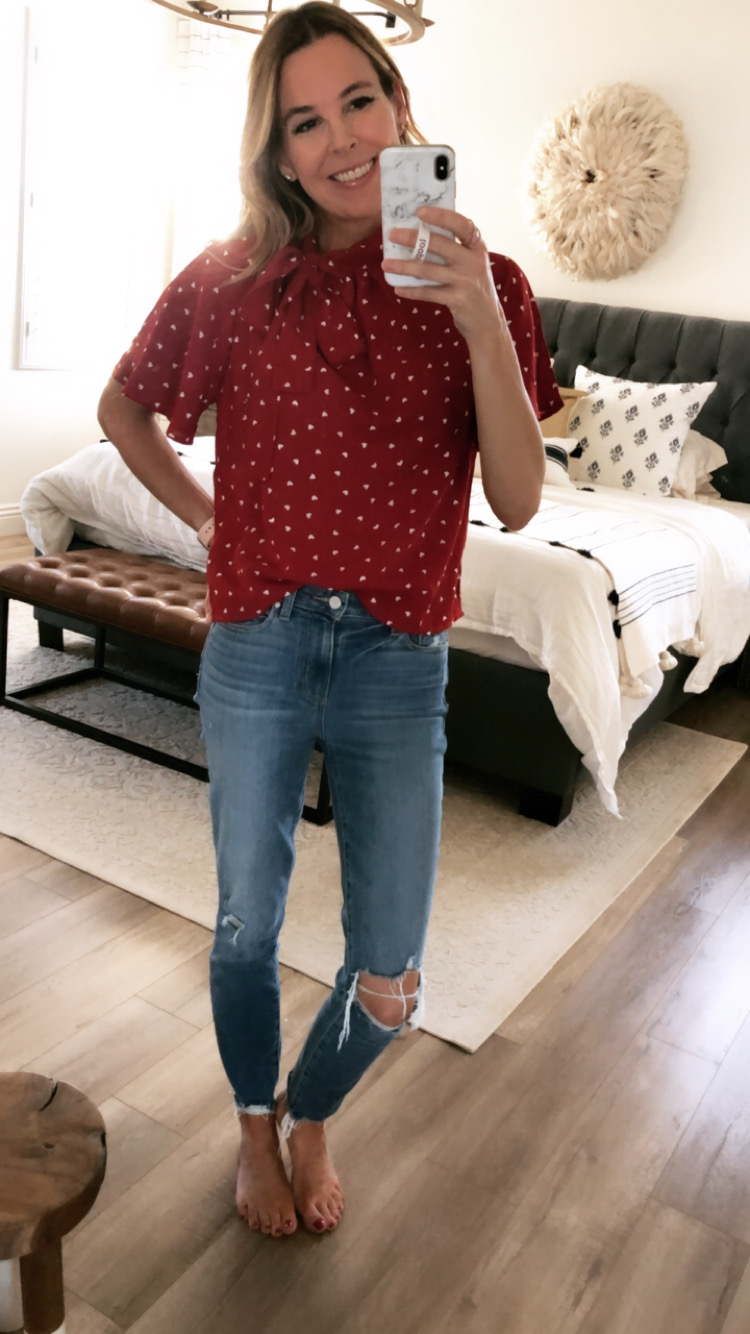 FIT: The blouse is true to size. I ordered a small.
I found a dupe for my jeans that are an amazing deal. You can grab them right now for under $30.
WAFFLE V-NECK
waffle top | similar jeans $45 | bralette
These waffle tops were a fun surprise. I really like them. They are very soft and a fun casual look. It comes in a few different colors and is true to size.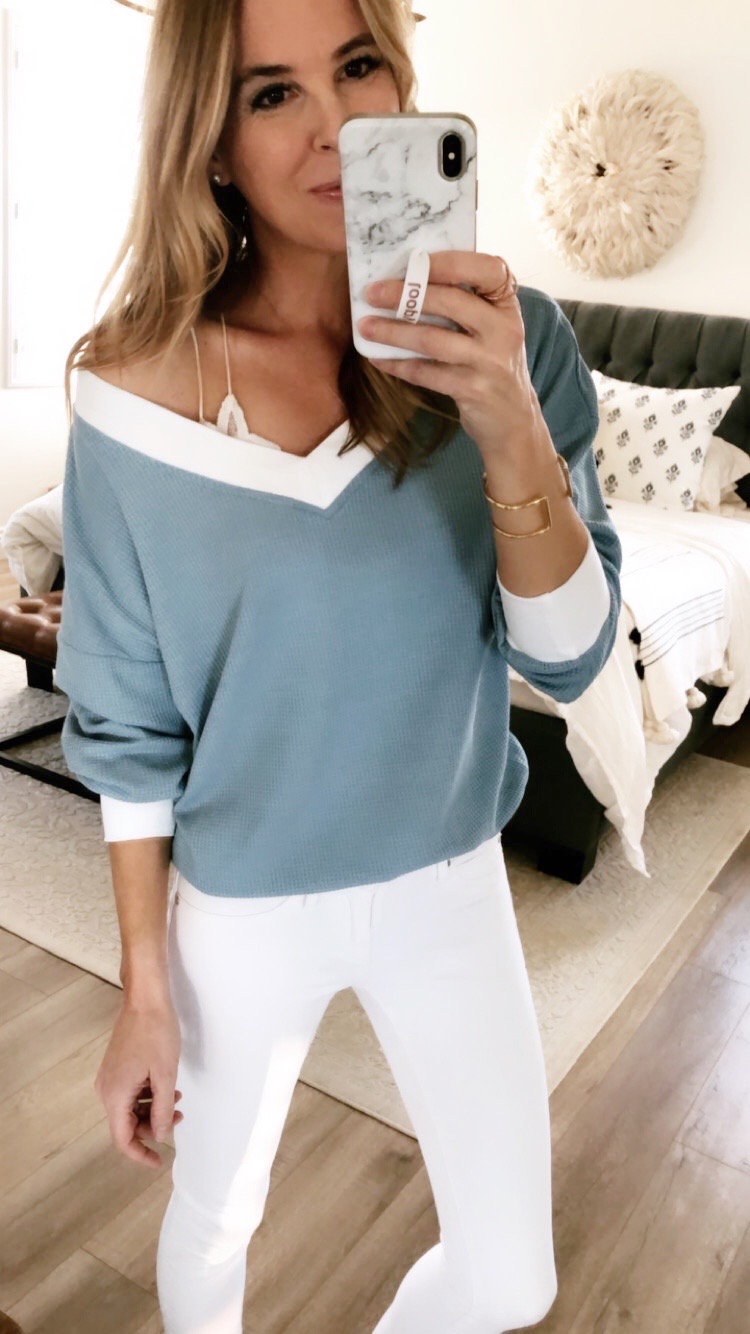 waffle top | similar jeans $45 | bralette
While you can wear this top slightly off the shoulder, you can also wear it like a traditional v-neck, too. I like the white trim on this blue one.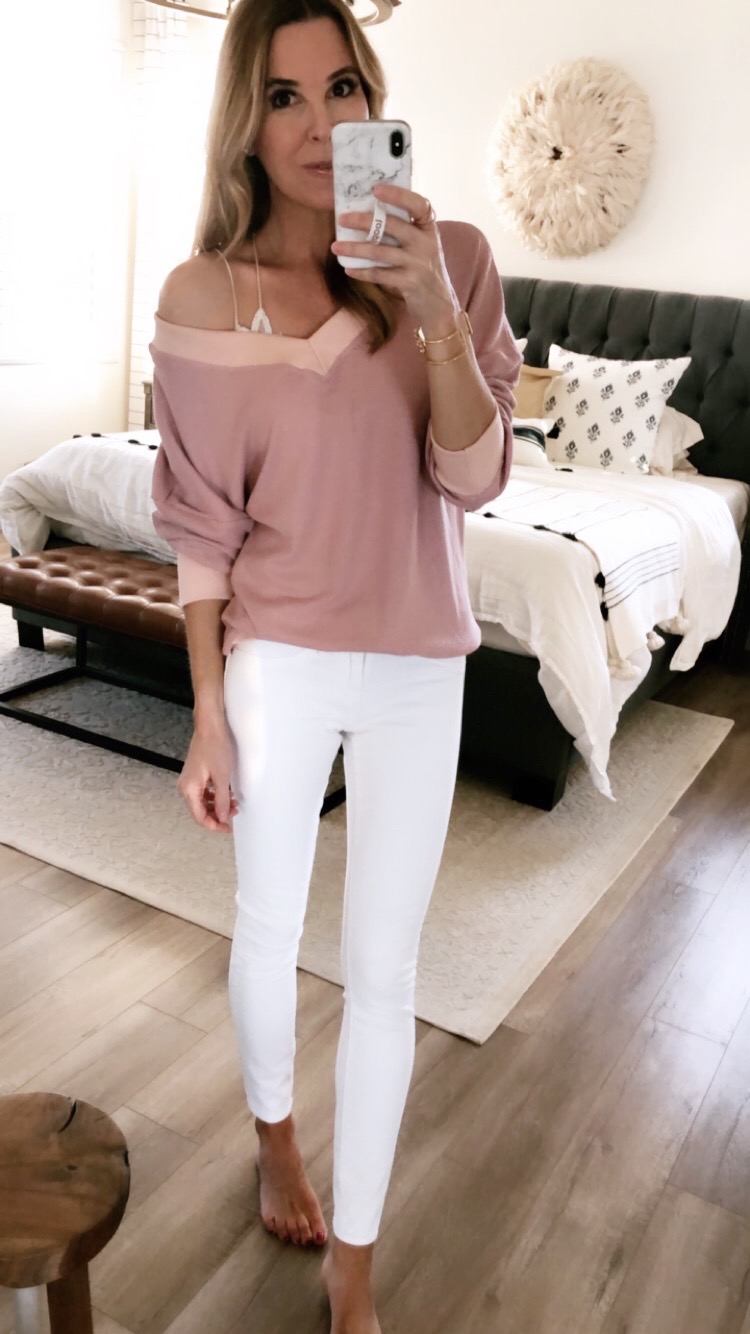 This particular color is called Pale Mauve but it does look different than online. It's a really pretty color with a lighter pink trim.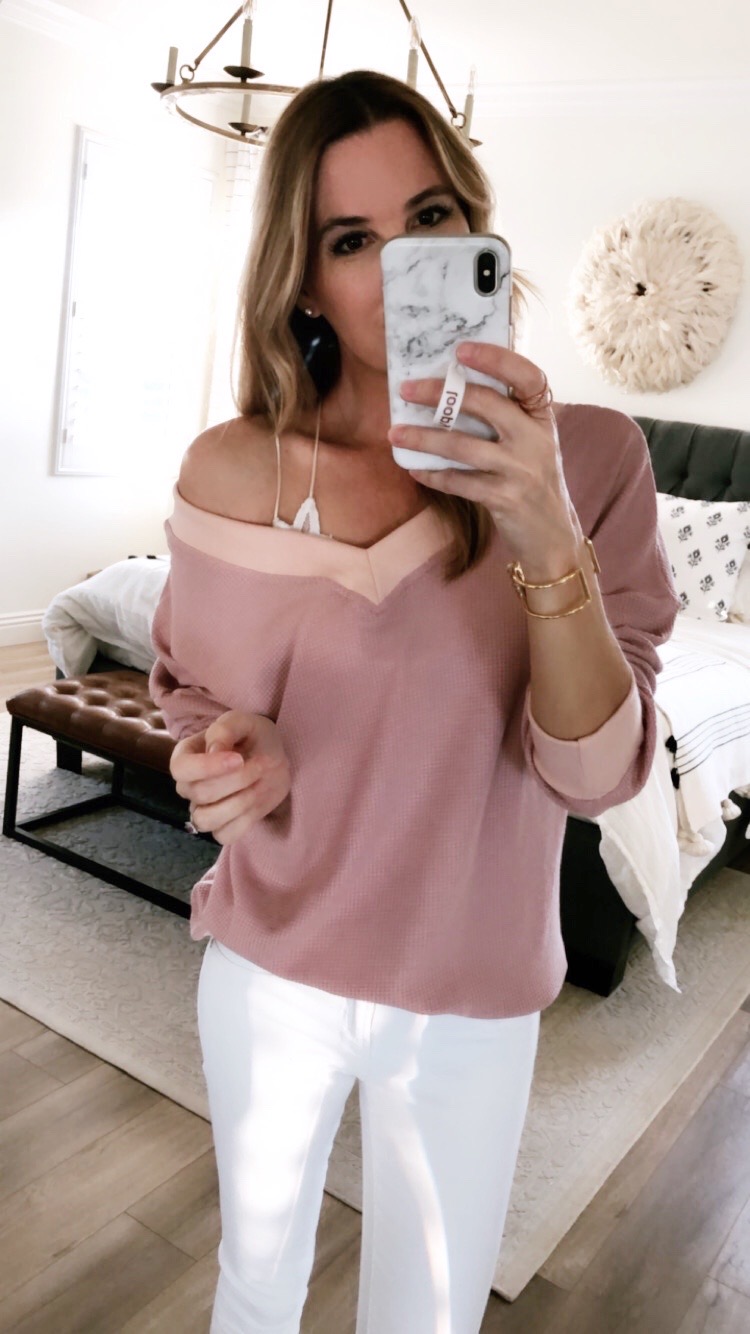 waffle top | similar jeans $45 | bralette
CLASSIC TURTLENECK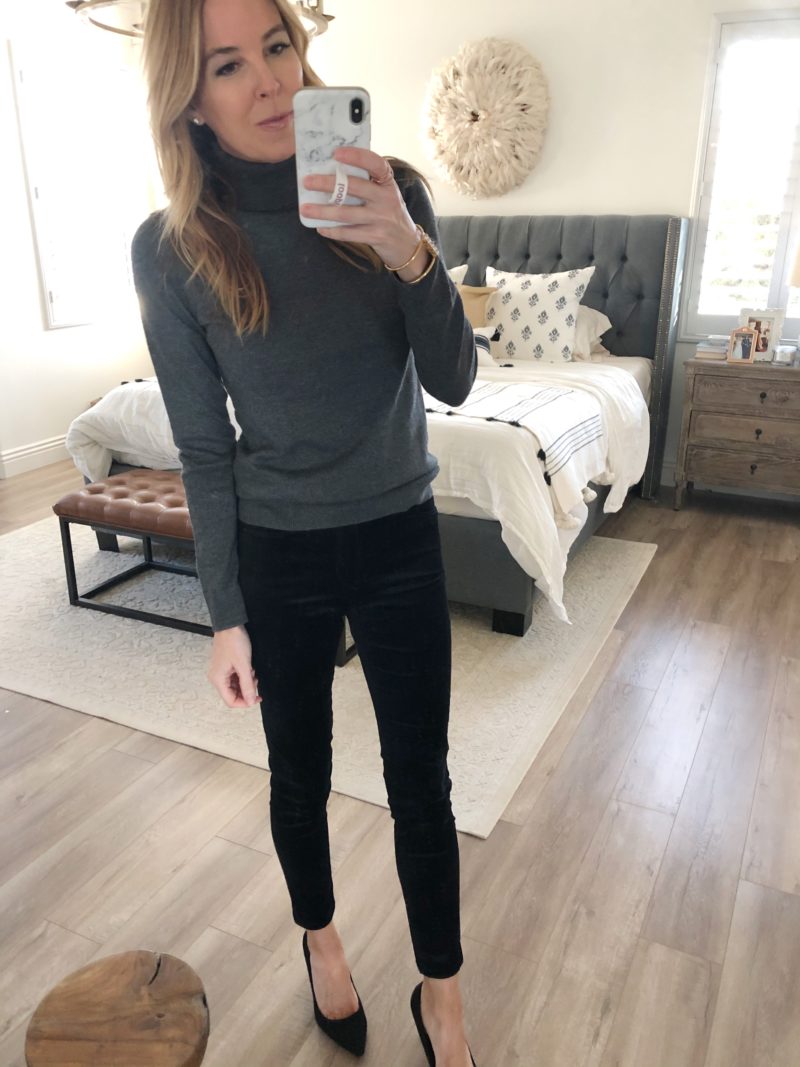 turtleneck | black velvet pants | heels
You've seen this turtleneck before ( I have it in black, too) but this time I ordered a size down and I much prefer the fit. This is the XS. I highly recommend going down one size in this. It's very soft and feels great.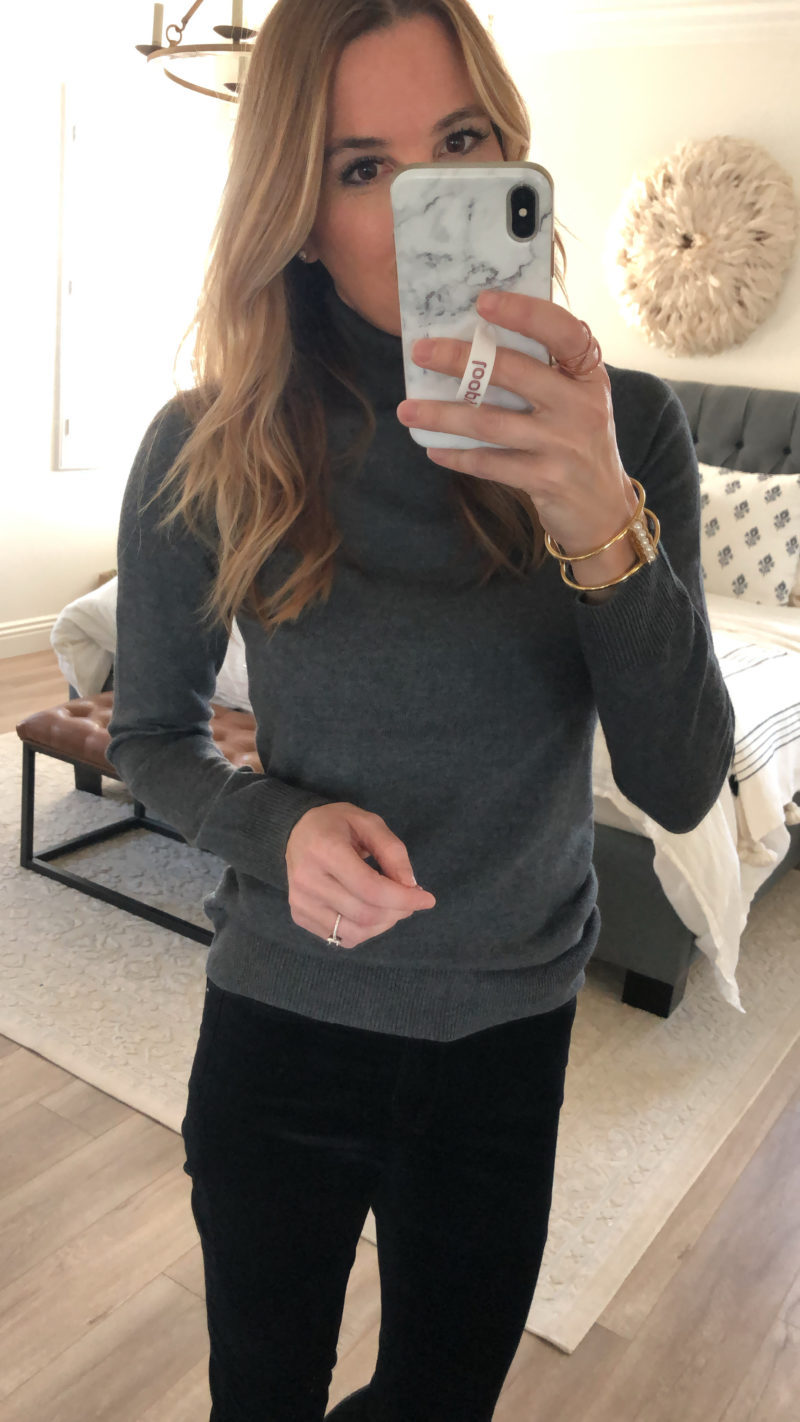 This turtleneck is so cute with pants, skirts and jeans. It comes in a ton of colors. Great Amazon buy.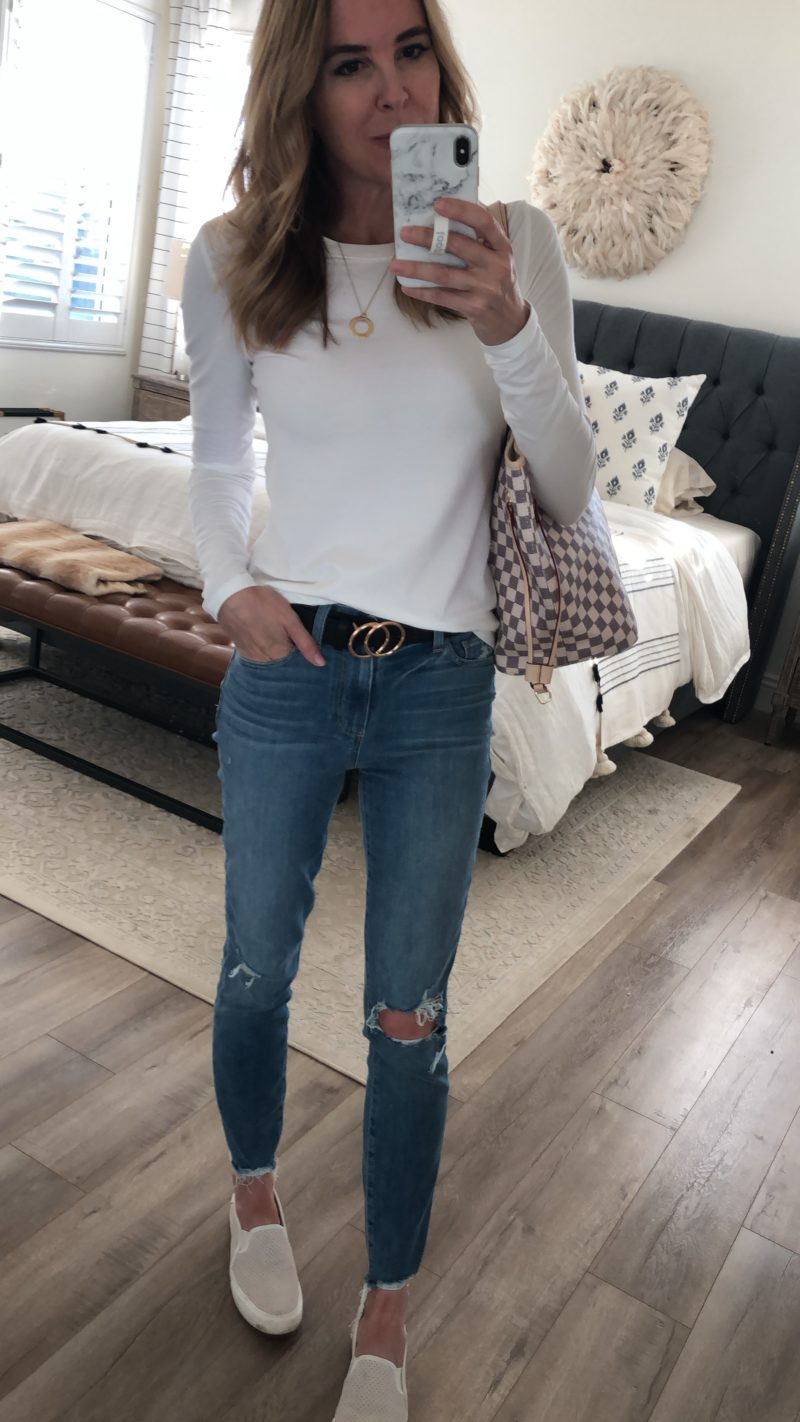 jeans | t-shirt | belt | shoes
I ordered another long sleeve white t-shirt because I wear them all the time. Extremely soft and a great layering piece. These shoes are currently on sale and beyond comfy. A great buy.
AMAZON TRICK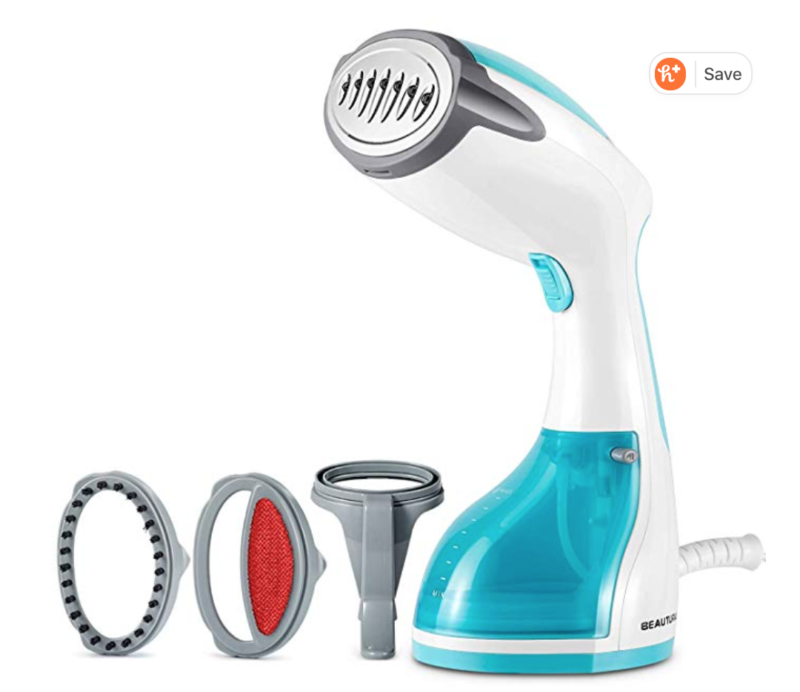 This steamer is awesome. We have another one that we like but it stopped working. Of course the minute this one arrived my husband found a way to fix the other one. I will share that soon. You can count on the clothes you order arriving with wrinkles. Most things are folded and it's just how it goes. I always steam them out and they look great. This steamer can be used if your clothes are laying flat which is also a nice feature.
HOME FIND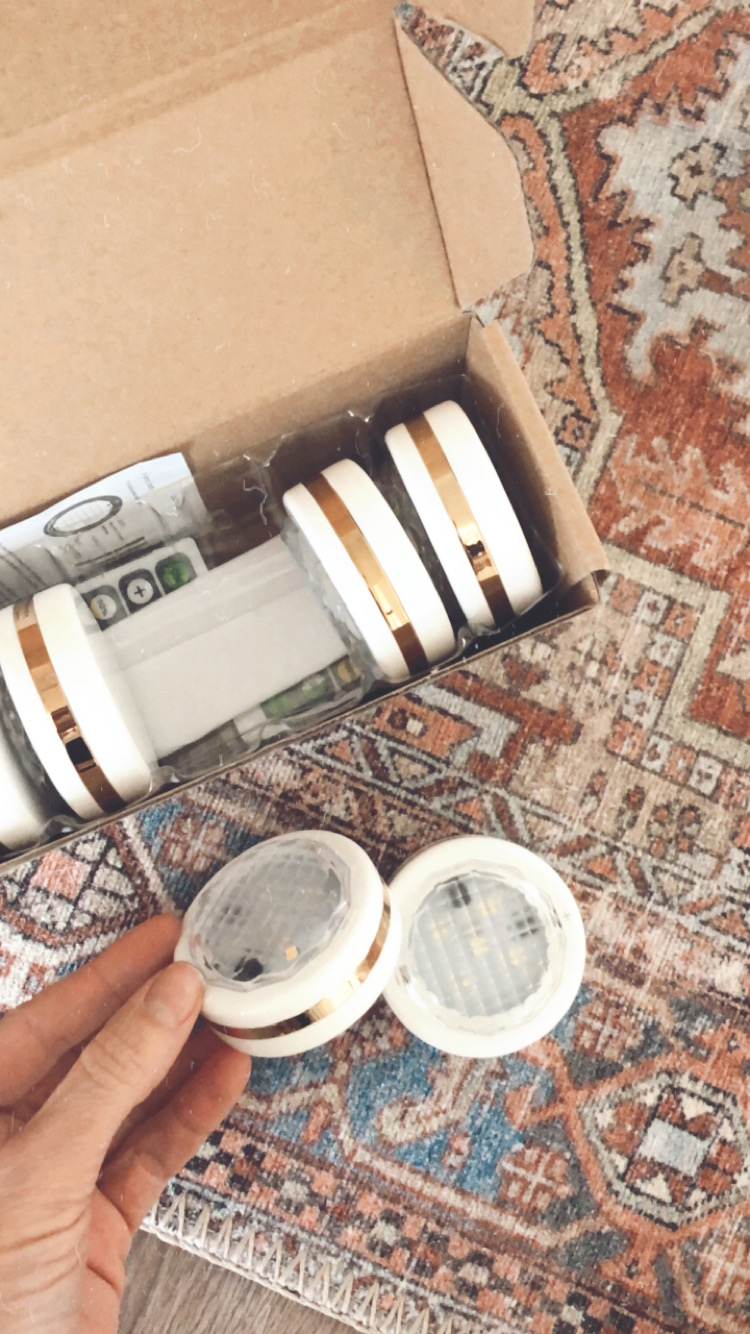 A set of six lights just arrived. These will stick inside the shades of the sconce and I will be able to turn them on with a remote control. Sharing all of the project details soon but you can find the lights here. They earn rave reviews for under cabinet lighting, too. (Heck of a lot cheaper than hiring an electrician).
MAD FOR PLAID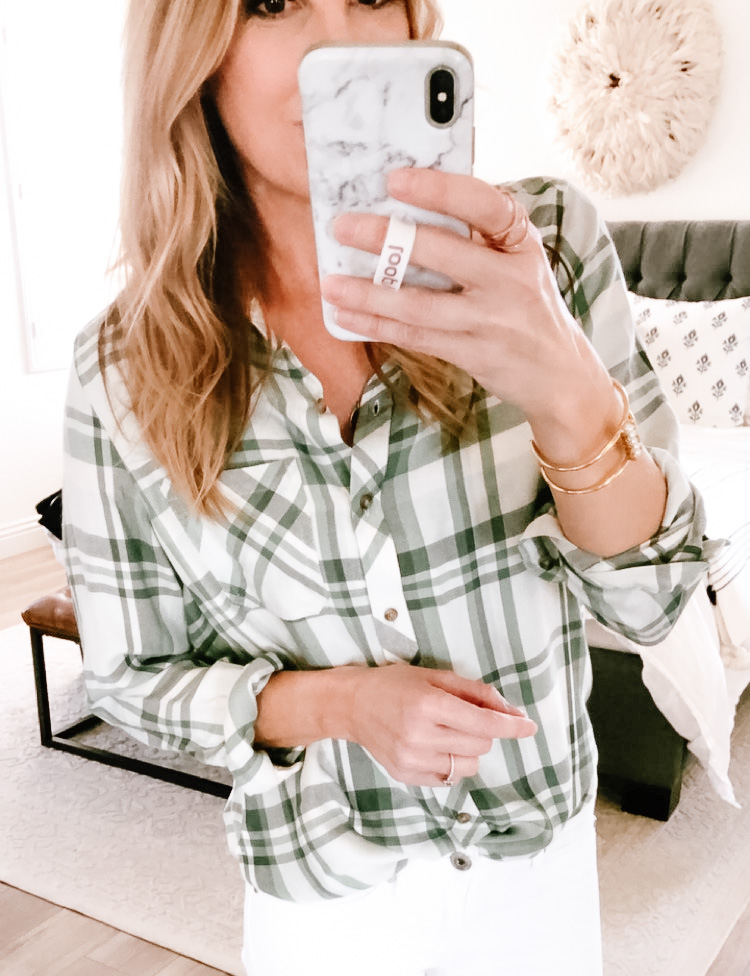 plaid button down | white jeans
This top is actually from Target rather than Amazon but it's such a good one. It looks and feels like the expensive Rails button downs (40% off) from Nordstrom. As a bonus, this blouse comes in a few colors and runs true to size.
BEST-SELLERS
These are the items you all have loved the most from Amazon.
Let me know if these Amazon posts are helpful. I know it can be a daunting place to shop but there really are such great deals.
Here's to a great Tuesday. Make it a great one.