Good morning. How's your week so far? If you are following along with my Instagram and stories than you know we are full steam ahead on my son's bathroom renovation. I've given myself a $1,000 budget to do the entire makeover. Having a handy husband is helping keep the costs down. Plus I am doing a lot of the work myself. Catching you up to speed on our progress and what we have left to tackle.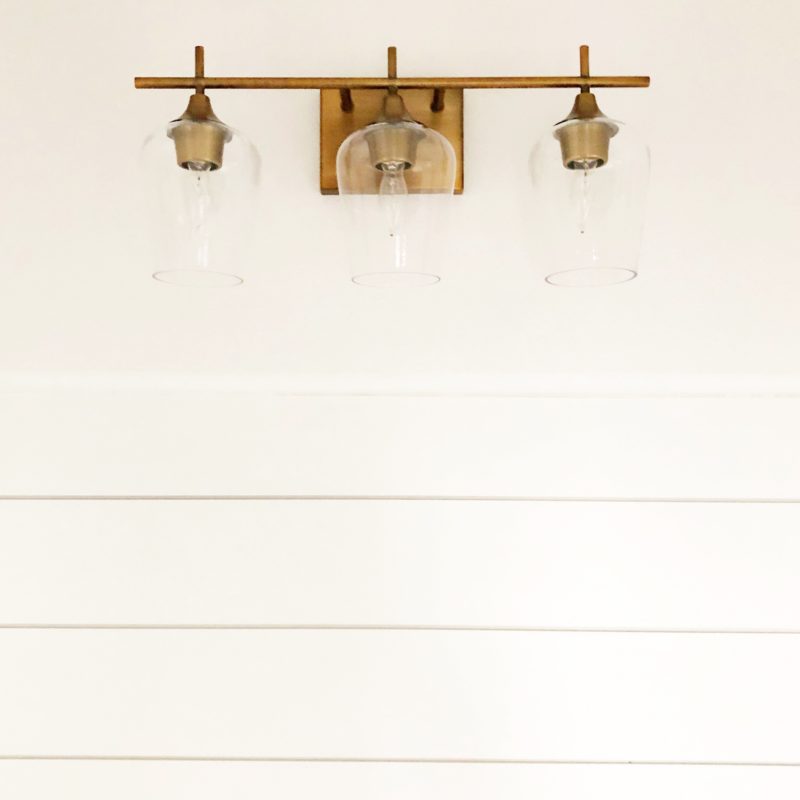 If you caught our Monday Morning wrap-up than you know we finished painting the room and installing the shiplap. It was a relatively easy project because it was small and only one recessed wall. That makes it one thousand times faster. The white we used for the walls and shiplap is called "White Shadow" by Vista Paint. It's a fantastic warm white with no undertones. If I am not mistaken, Vista is only found in California and Nevada.
LET THERE BE LIGHT
The light is better than I even thought it would be. I am in love with how it looks on the white walls. It's a warmer brass than the store photo shows and just so pretty. My son is already so thankful. The lighting from the previous light was so awful (must have been the bulbs I put in it) and so this is a breath of fresh air. He walked in and said, "I can see! It's so bright!"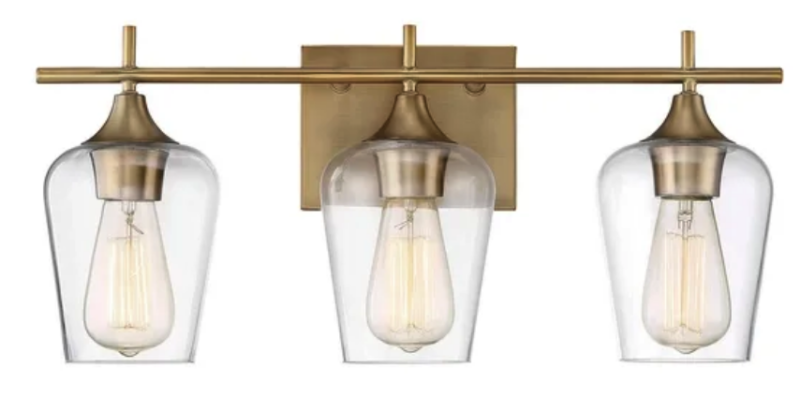 NEW FAUCETS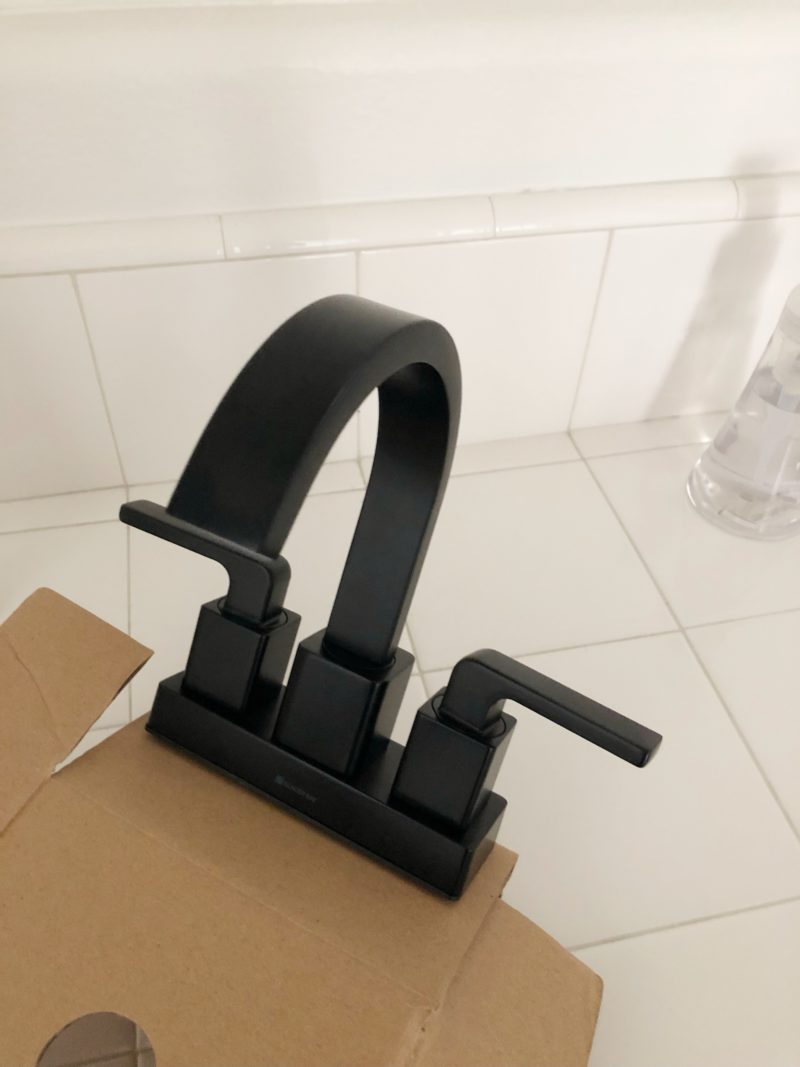 The faucets just arrived yesterday and I am super excited. I love the clean, modern shape. The matte black is such a good, masculine touch and I really love the way they look against the white tile and sinks. Now let's just hope we don't run into any problems swapping them out. Plumbing can always be a bit of a surprise.
NAVY LOVE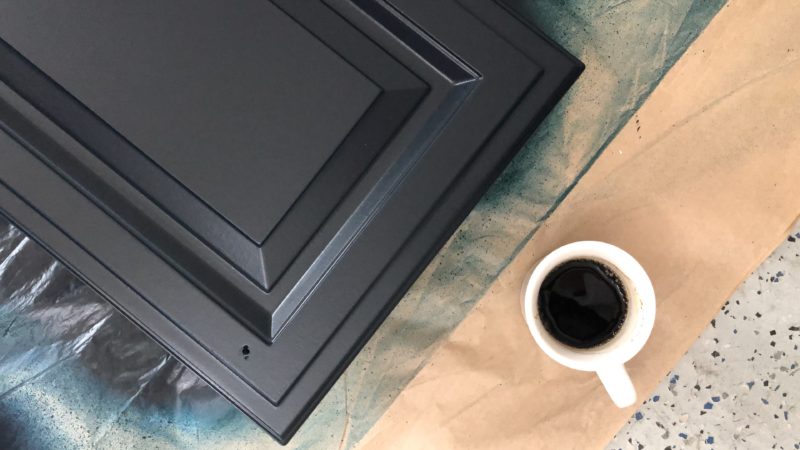 You may have seen my update on stories. The cabinet doors are actually coming along! I was so scared when I first started painting them. They looked horrendous but that is all part of the process. Speaking of, I promise to do a very detailed post on how I went about painting these. I ended up using the same paint color we used in our son's former room. Despite the name, it's a deep navy. The finish is silky smooth thanks to my trusty paint sprayer.
THE PLAN
Creating this simple design board and sticking to it has really helped this project go quickly. Plus we are determined to not fall into our usual trap. I am famous for starting a project and then going on to another one before finishing the former. Not this time, baby. This bathroom WILL get finished. LOL. Plus our playoff sports schedule is about to kick into high gear so I am really hoping to wrap this up before it does. Not to mention my son would appreciate a bathroom without every tool in the house strewn all over the floor.
CHECKING IT OFF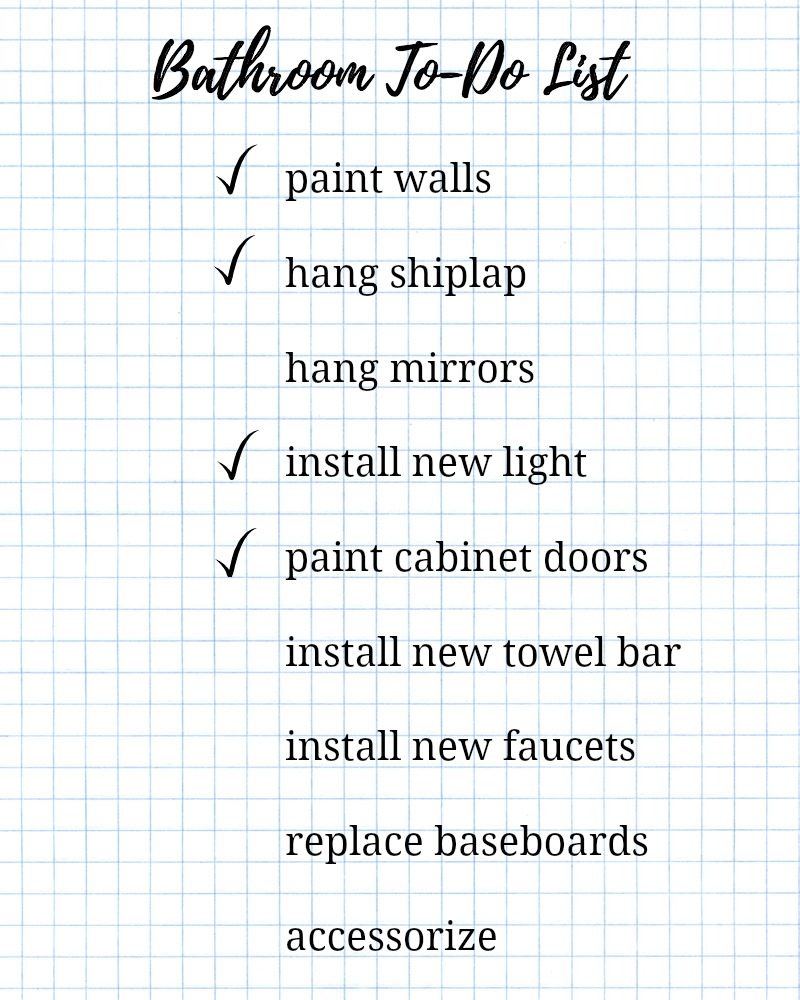 You can see what we've accomplished and what we have left to do. I highly recommend keeping a running list with any project you tackle. Not only does it feel great to see you've made progress but it keeps you focussed on one task at a time.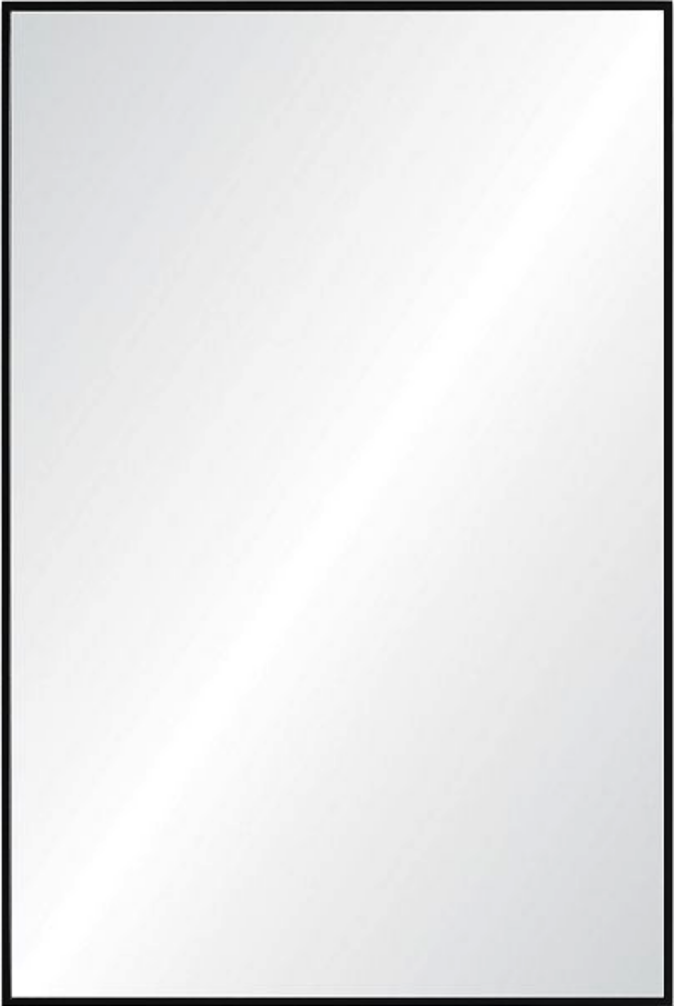 Today's task is hanging these pretty new mirrors on the shiplap wall. They are much heavier than I thought they would be and very nice quality. Here's hoping we can hang them level with one another the first go-around. I'll also give the cabinet doors one last coat of navy blue paint with my sprayer.
ONE MORE DECISION
We did take down the previous towel bar so I need to replace that. I have my eye on this matte black one.
I flirted with hanging two or three hooks on the wall instead of the towel bar. Do you have any thoughts on that? Are you team bar or team hook? Would love to know in the comments below.
Make it a great day, my friends. Whatever you are up to, I hope it is productive and happy.