Let's do this Monday! My son has early out all week for teacher conferences so I feel like I need to pack a lot into the four hours he is gone. Anyone else panic just a bit when the schedule changes? We accomplished quite a bit in the bathroom this weekend. Can't wait to show you. Here is our Monday Morning Wrap-Up.
DATE NIGHT
The weekend started off great with a nice date night with my husband. I've been a champion of the date night forever and I know it's not always easy to get out. Believe me. But if you can find a trusted friend to watch the babies or sneak in an hour out while they are at an activity it's so worth it. I know many of my friends have grandparents around which is an amazing option if they are up for watching the kiddos. Just an hour or two away is so nice to feel like adults and enjoy each other's company away from responsibility.
FAVORITE DISH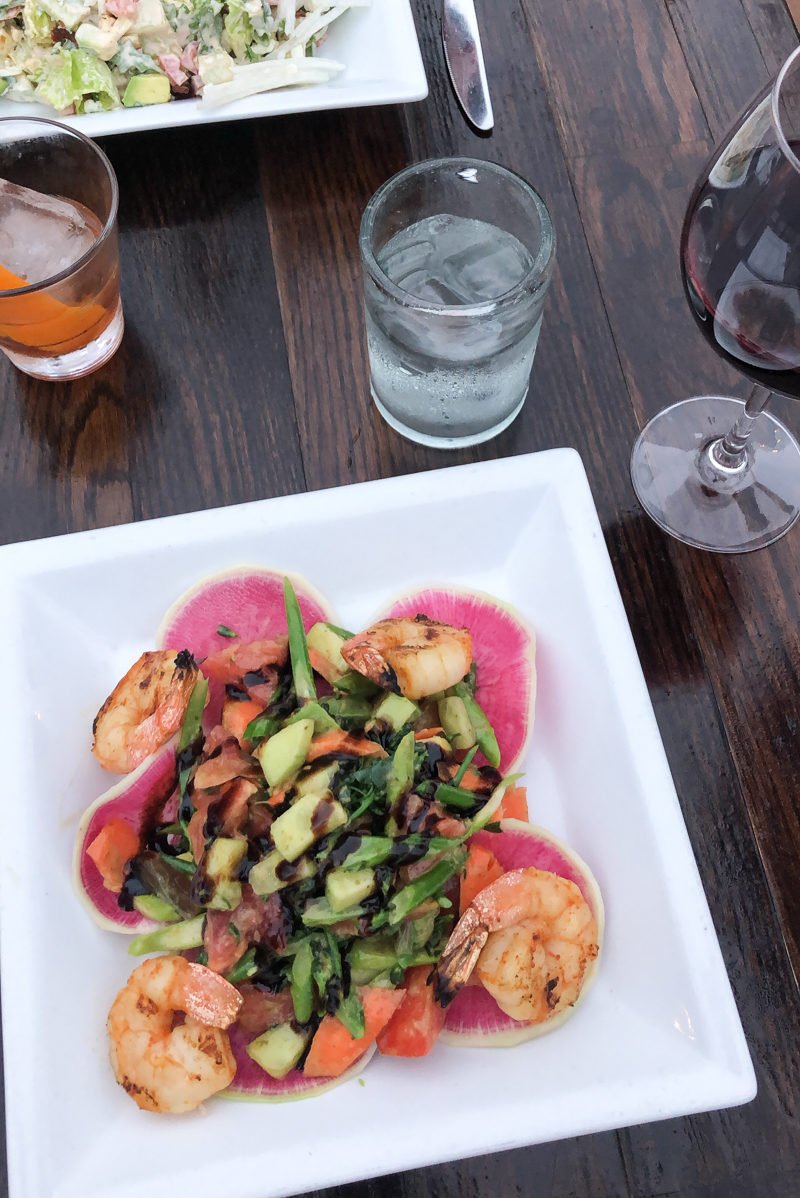 Trevors at the Tracks remains one of our favorites in San Juan Capistrano. the No Lettuce salad with prawn is hands down my favorite.
LIVE MUSIC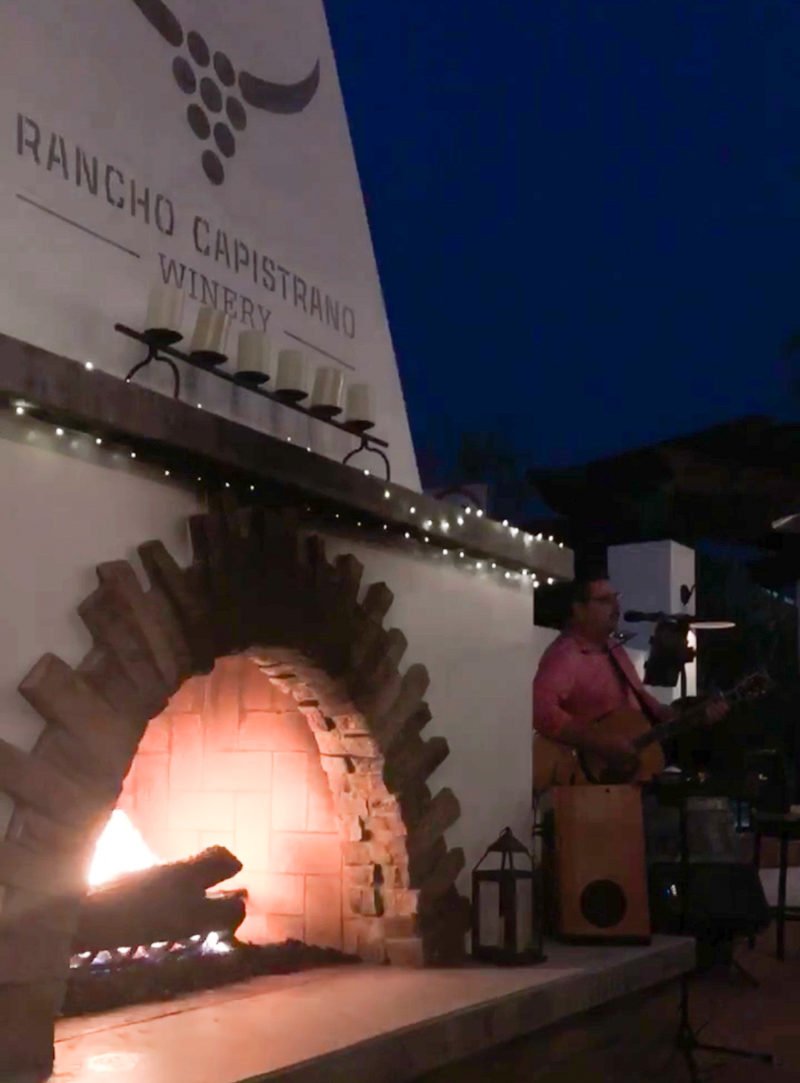 We both adore live music so we tend to gravitate towards places that allow us to just sit and enjoy. Rancho Capistrano Winery is across the way and a really cozy spot to enjoy live music. This man playing is a recent cancer survivor and such a talented musician. It mentioned to a friend he was just happy to be here. Cue the tears. Strong warrior and now doing what he loves.
LOVE OF STRIPES
Sweet mama. How cute is she in her peacoat? This past week mom was able to go to Target for just a bit and when we entered this aisle she went straight for this pillow. Great taste as always .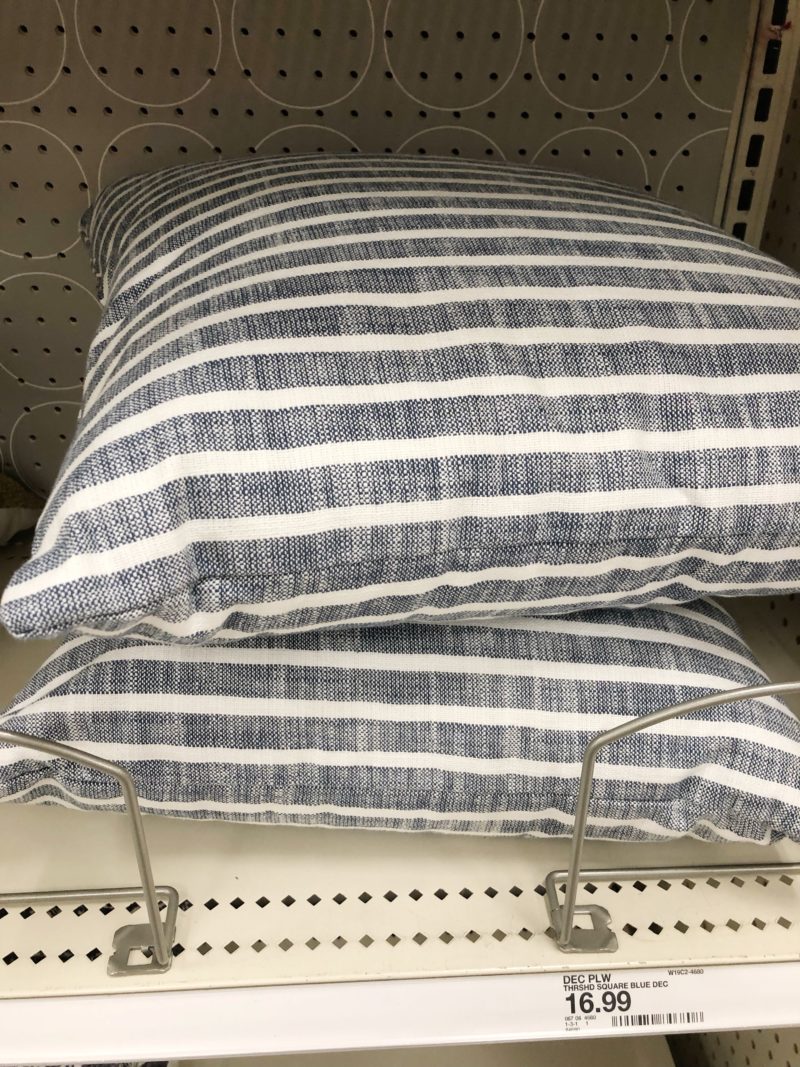 These are just so cute! And what a fantastic price. Mix them with another bold print and you'll have a very designer look.
BATHROOM UPDATE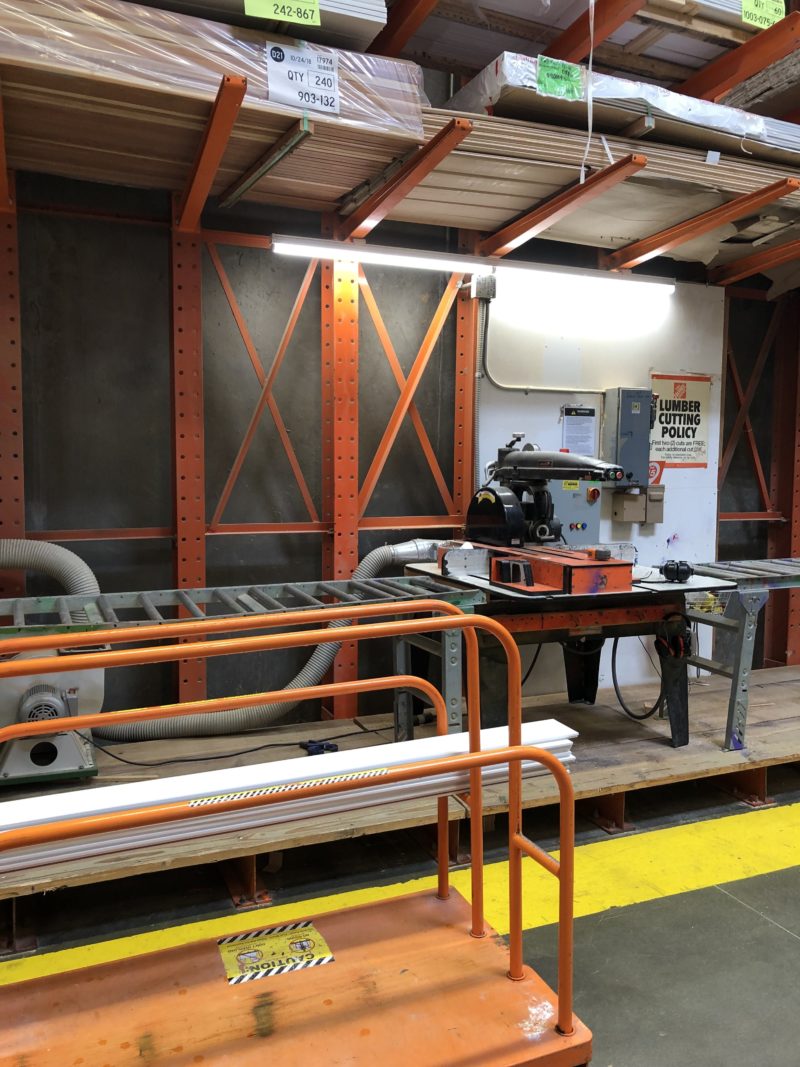 We are moving full steam ahead on our bathroom project. We tend to let things drag on and on so we decided we would try to tackle this entire bathroom in about a week. Love running into other friends picking up wood for home projects at Home Depot. We all were trying to get our supplies before the rain comes back.
Tip: Have Home Depot cut your pieces down for you. We don't have them cut the exact measurement as walls tend to be uneven but we do have them cut off the one or two feet we don't need. Makes it easier to handle and trim later.
NEXT ON THE LIST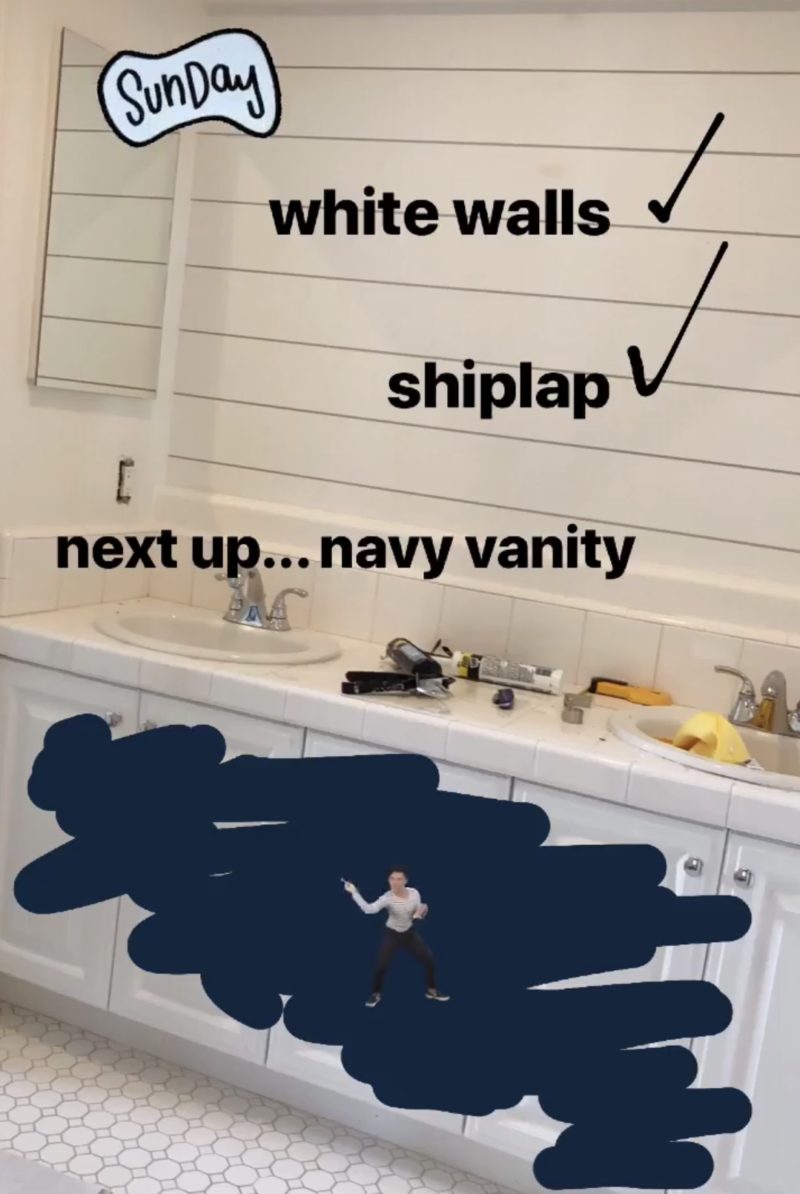 This was the fastest shiplap project ever. It was very quick because there were no cuts for electrical. That makes a huge difference. We used the 6″ MDF boards ($5 per board). This was prior to painting the shiplap the same color as the walls. I used my trusty sprayer for that. It takes three minutes to paint a space like this. I wait an hour and do one more coat. So easy. Today it's time to transform the cabinets. Wish me luck. Navy here we come. You can check out my design board for this space here. We are doing it all on a budget.
THOUGHT YOU SHOULD KNOW
So random but this Costco find is a must. I have been searching for an all over body lotion that doesn't have a fragrance or Parabens. I LOVE this. I've been using it for over a week and my skin has never been so soft. I know we all cruise by the Costco aisles but are hesitant to try new things. This is a good one, my friends. It feels greasy right when you put it on and then within a minute it's perfectly smooth and dry. Not greasy at all.
By the way, how is it March already? I can't even believe that. I want to thank everyone who has submitted a dining room space. Wow. You all have such pretty homes. I love reading all of the emails and promise to get back each one of you. Wishing you a great week. Now it's time to paint some cabinets.