I hope you all had a really wonderful Thanksgiving. We enjoyed a family day followed by dinner at my sister's. Her table was beautiful and it's always so special to spend uninterrupted time together. We may or may not have taken on the #mannequinchallenge which you can see on my Insta Stories. We honestly couldn't stop laughing. I have to say that I wasn't huge on Black Friday sales this year until I started snooping around. Holy smokes. Some pieces are up to 65% off. I rounded up all of my favorite finds. There really are great deals to be had. Happy shopping, my friends.
BLACK FRIDAY STEALS
Shop These Finds

Hunter boots are on sale!!! They never go on sale. Great time to ask Santa for a pair. I have the traditional black glossy ones and love them. The boots socks are also on sale. This bag is deeply discounted and is a great classic bag you could carry for years. I suppose you would really have to be on the nice list, though! Just keep in mind that the Nordstrom sale is only through Saturday. By the way, my favorite bralette is 45% off. Lowest price I've ever seen.
KEEPING WARM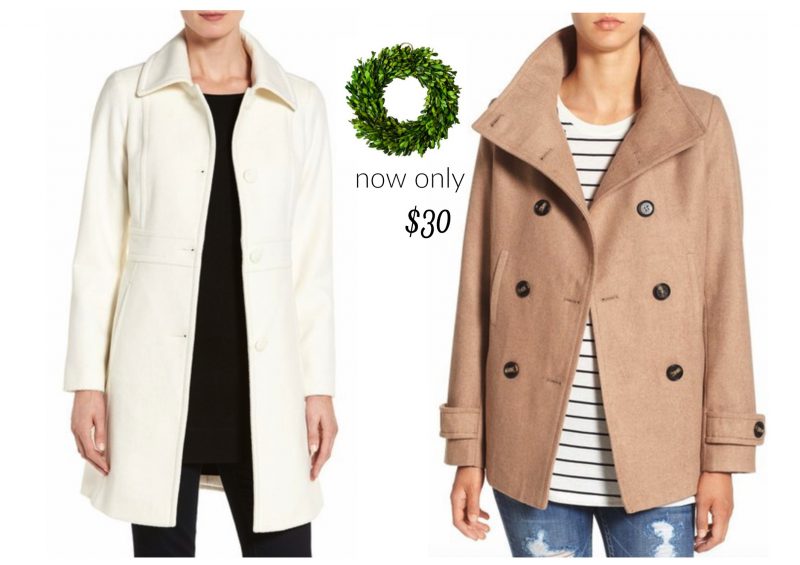 white coat | double breasted (more colors)
No secret I love a great white coat. This one is on sale and the double breasted one is now only $30!!!! Score.
DRESSING UP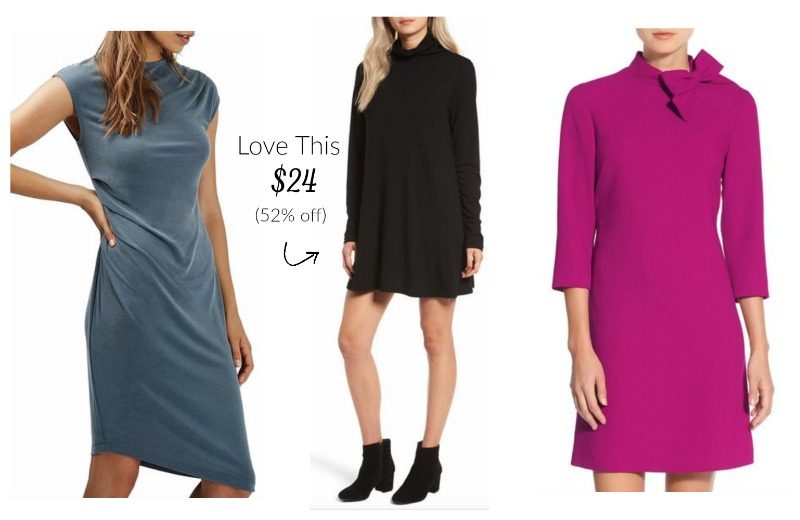 Dress love. The black turtleneck one is really comfy and now only $24!!!! That's a great deal. The size chart is correct. I am wearing a medium and LOVE how the sleeves are actually long. It's soft and feels good when you're wearing it. It also comes in two other colors.
boots | dress | boot socks | gingham t-shirt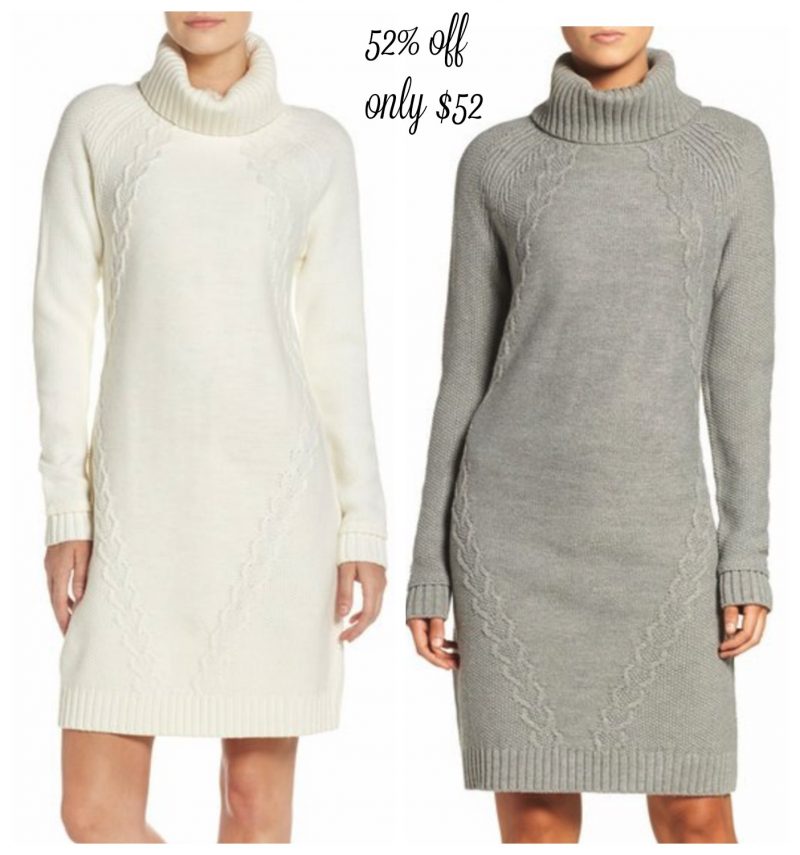 I adore anything by Eliza J. and this sweater dress is 52% off!!! It's now only $108 $52! I just can't decide which color I prefer.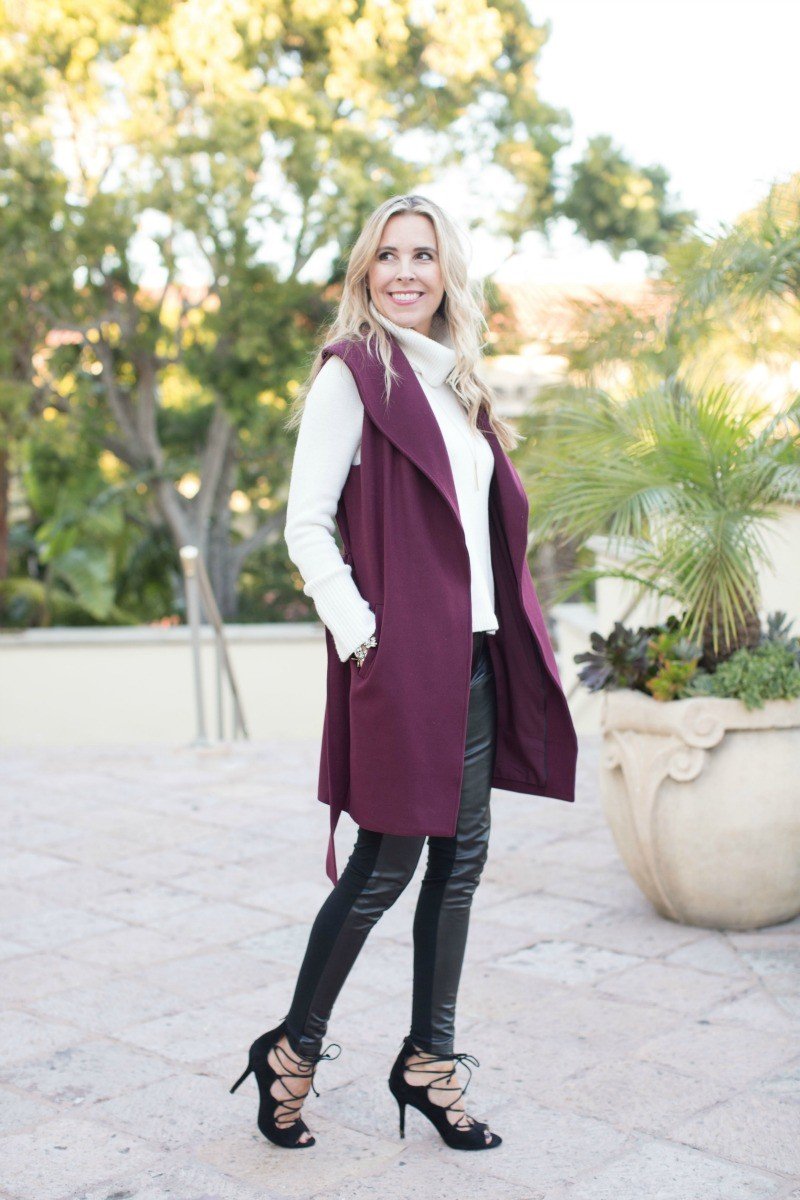 So much of this outfit is on sale, too. This vest is very similar and a gorgeous color for this time of year. My favorite heels are on sale today and tomorrow. They are 52% off and now only $62. The sweater is also on sale. Similar leggings can be found here. 
COZY SWEATERS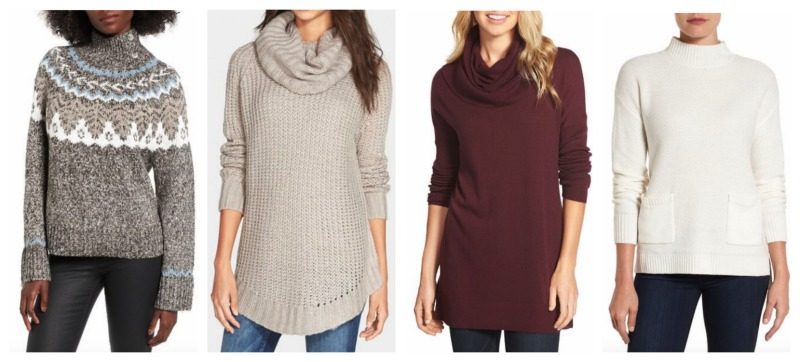 Such great deals on sweaters. The cowl neck one is only $23 and has received fantastic reviews. The fair aisle one is really cute in person. I saw it in store the other day and had I not had kids in tow I would have tried it on.
FOR THE MAN IN YOUR LIFE
jeans | pullover | fleece | coat | smart care shirt
These are all on sale and pieces my husband owns and loves. Especially the pullover. It's a great fit and super soft.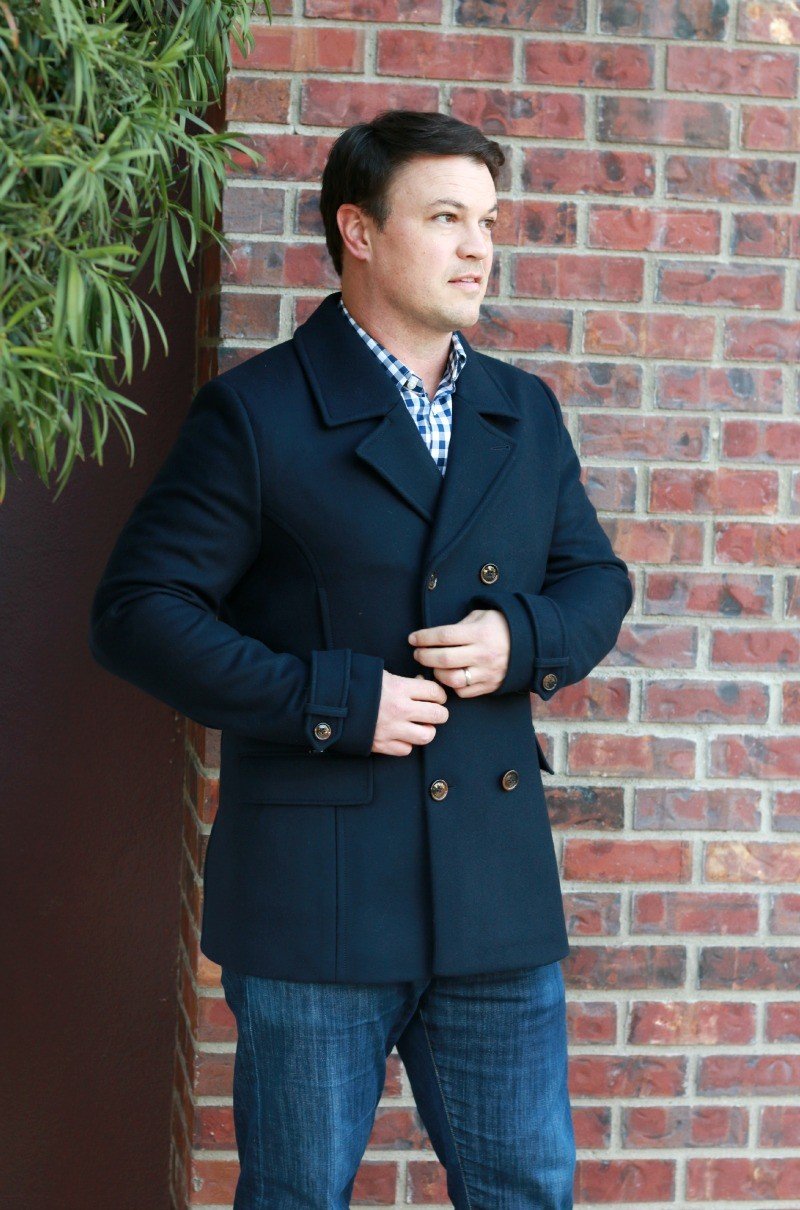 The coat that is on sale is so similar to this one that he has. Love this classic look.
THE LITTLE GENTLEMAN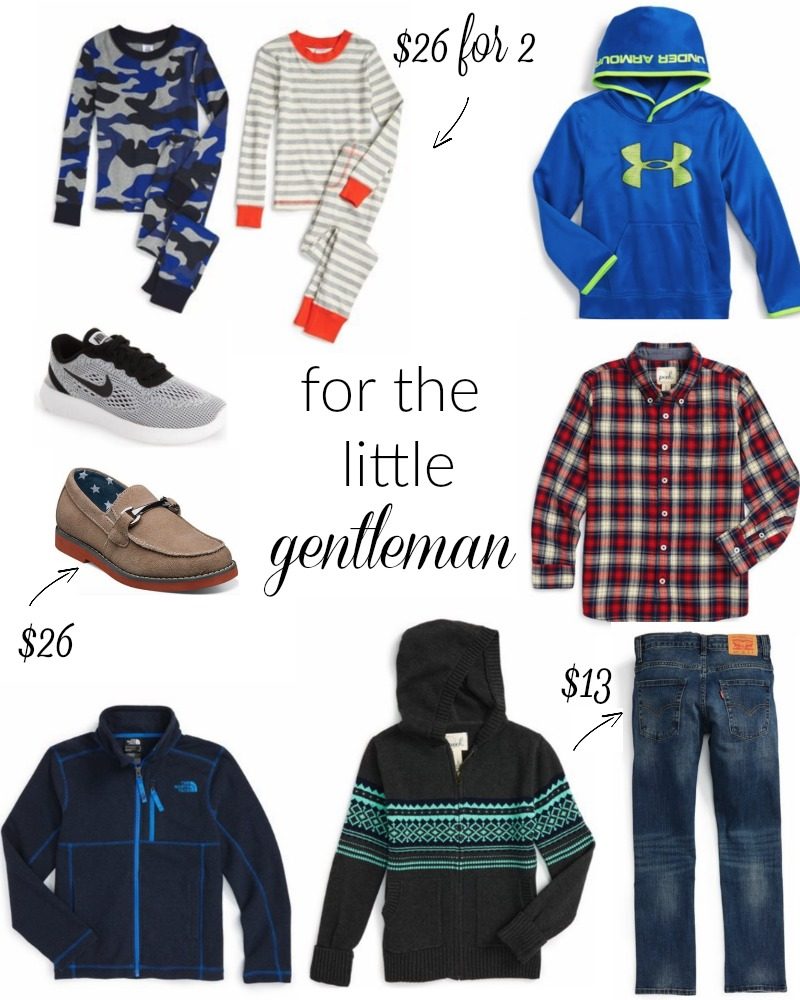 Shop These Finds

One of each, please. Sometimes the boy clothes just make me smile. These are all so cute. The pajamas come in a set of two which is a great deal. I bought some for my little guy (who is not so little an out growing clothes left and right).
FOR THE LITTLE LADY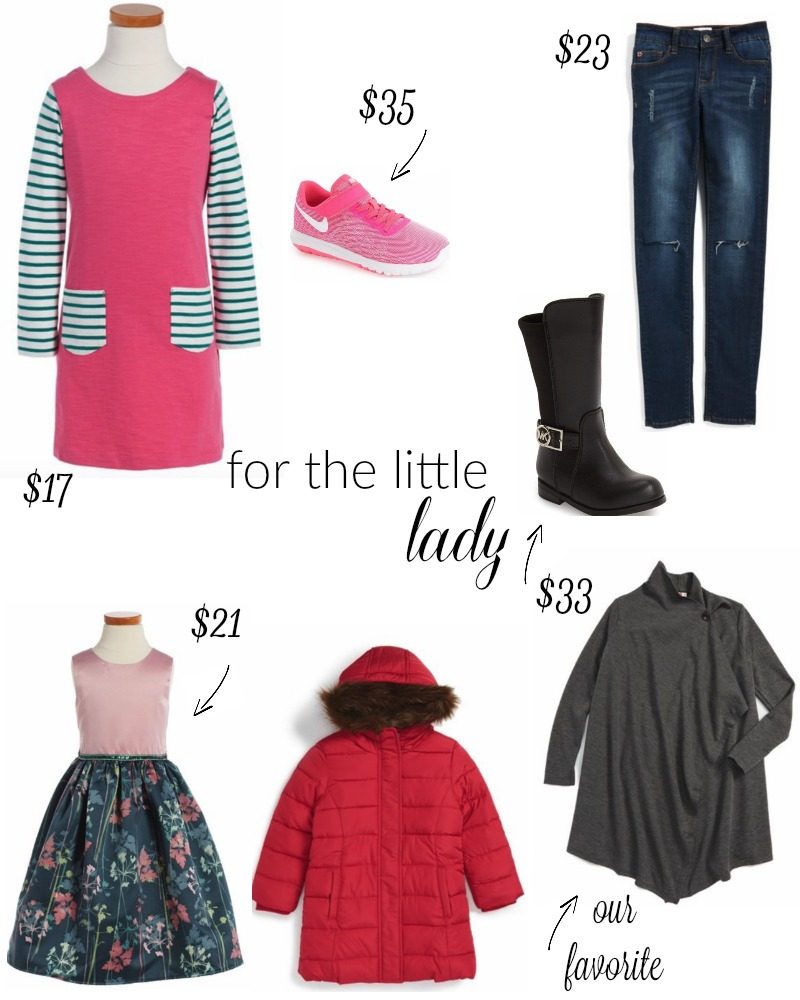 Shop These Finds

My daughter and I just went shopping and she picked out the black boots. They didn't have them in her size. Lucky for me they just went on sale for $33 so I bought them online. Really really cute. And that floral dress is just gorgeous. It's now only $22! What?!
AMAZING GIFTS (TEACHERS & FRIENDS)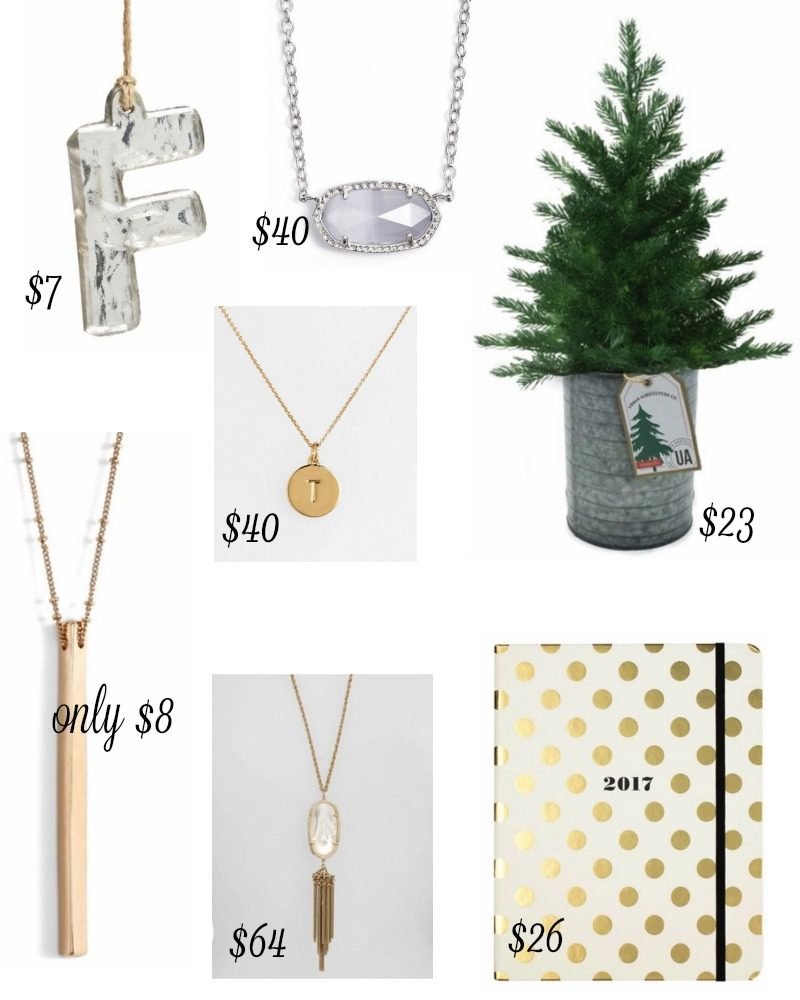 ornament | small pendant | tree | initial necklace | gold pendant | tassel necklace | planner
No joke! You could seriously check so many names of the list with these gifts. My all time favorite necklaces are ALL ON SALE. The long gold pendent is only $8! And my favorite Kate Spade initial necklace is only $40. It's one of my favorite gifts to give. It's great for friends or even special teachers in your lives. The initial Christmas ornament was given to us by my friend Natasha years ago and I love hanging it each year. It's really cute draped on a bottle of wine as a hostess gift this season.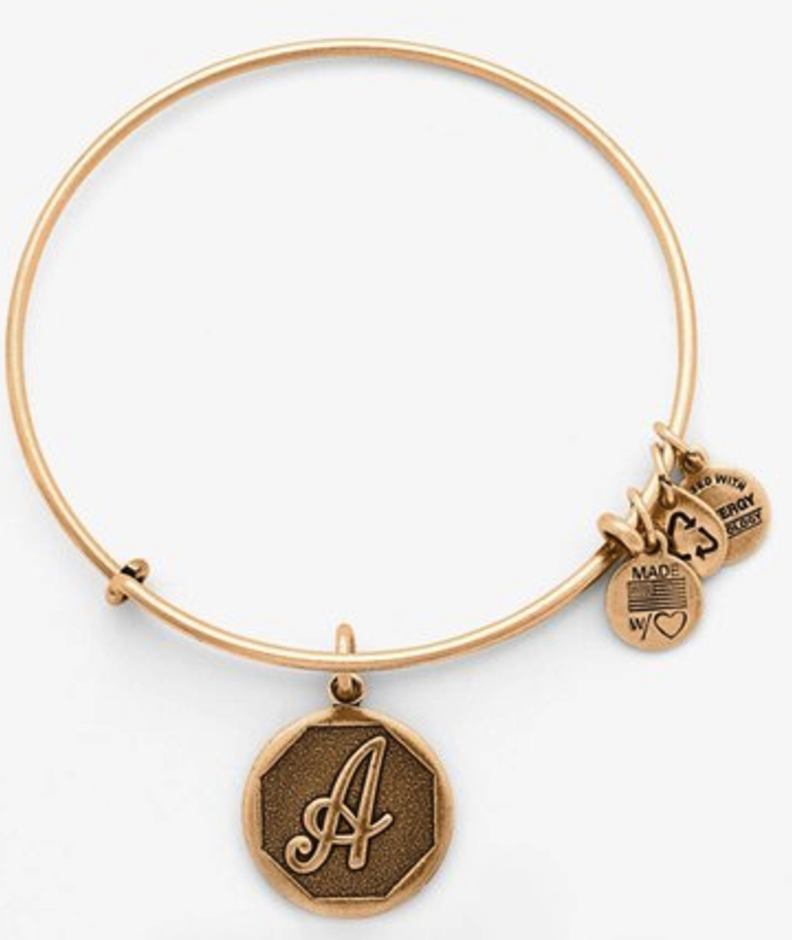 Another favorite gift to give (especially for friends and teachers) is this Alex and Ani bracelet. It's marked down 20% so the $23 price point is spot on.
Everything at the Gap is 50% off! The gray and pink sweaters look so cozy. And the pajama henley is darling.
The Loft is also offering 50% off sitewide. I rounded up some cute finds above. Click on any of the images for details.
ABERCROMBIE & FITCH

Abercrombie is slashing everything by 50%. Such cute finds. You can get a $180 puffer coat for $50 right now.  They really have an adorable collection of dresses and most are on sale for under $30. This one caught my eye. Love a drop waist.
CHRISTMAS TIME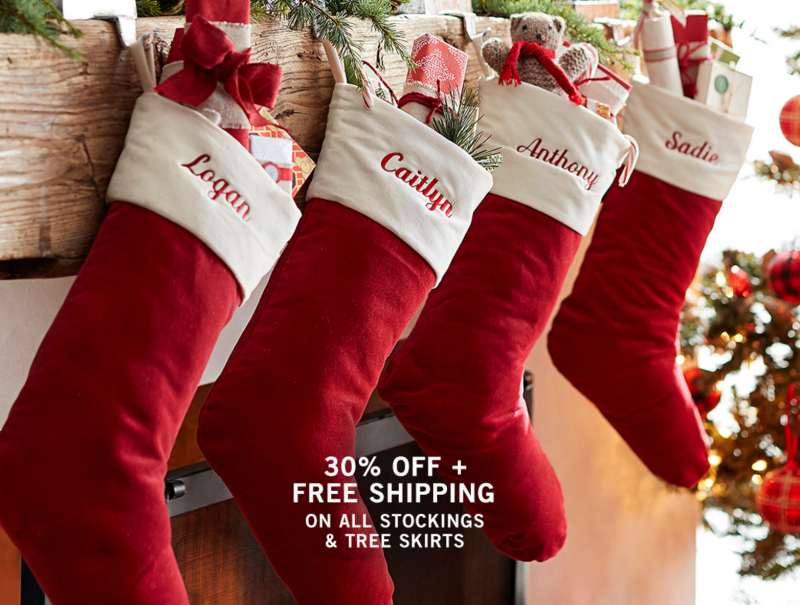 Pottery Barn has great sales going on, too. Their personalized items and stocking are on sale so it's a great time to snoop around for your mantel or for gifts.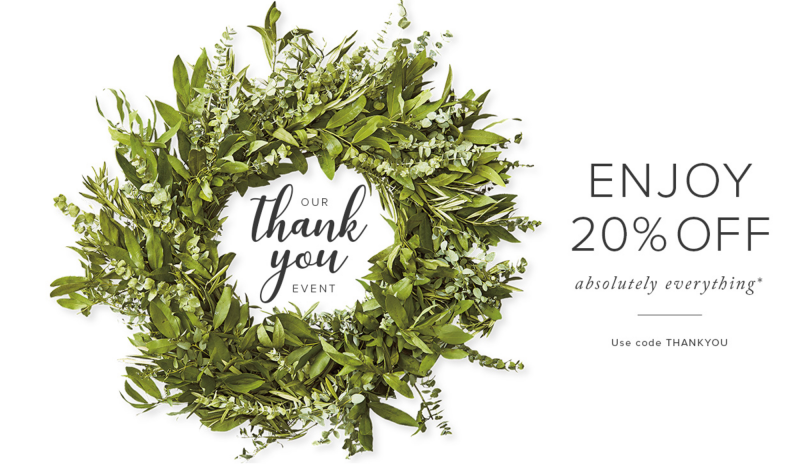 Everything at Serena & Lily is on sale for 20% off. That's where we bought our breakfast room chairs ( I also got them for 20% off!)
I hope that gets you started on the great Black Friday deals. I plan to stay in my robe and shop from home! Enjoy your weekend. I'll see you back here on Monday.
Holiday Gift Guides from A Thoughtful Place