Good morning! Excited to share our son's design board with you all today. I've shown peeks over on Instagram and many of you have asked for sources so I thought this would be a good time to share the design direction for his new room. We recently converted our loft into a bedroom for him so this is an entirely new space.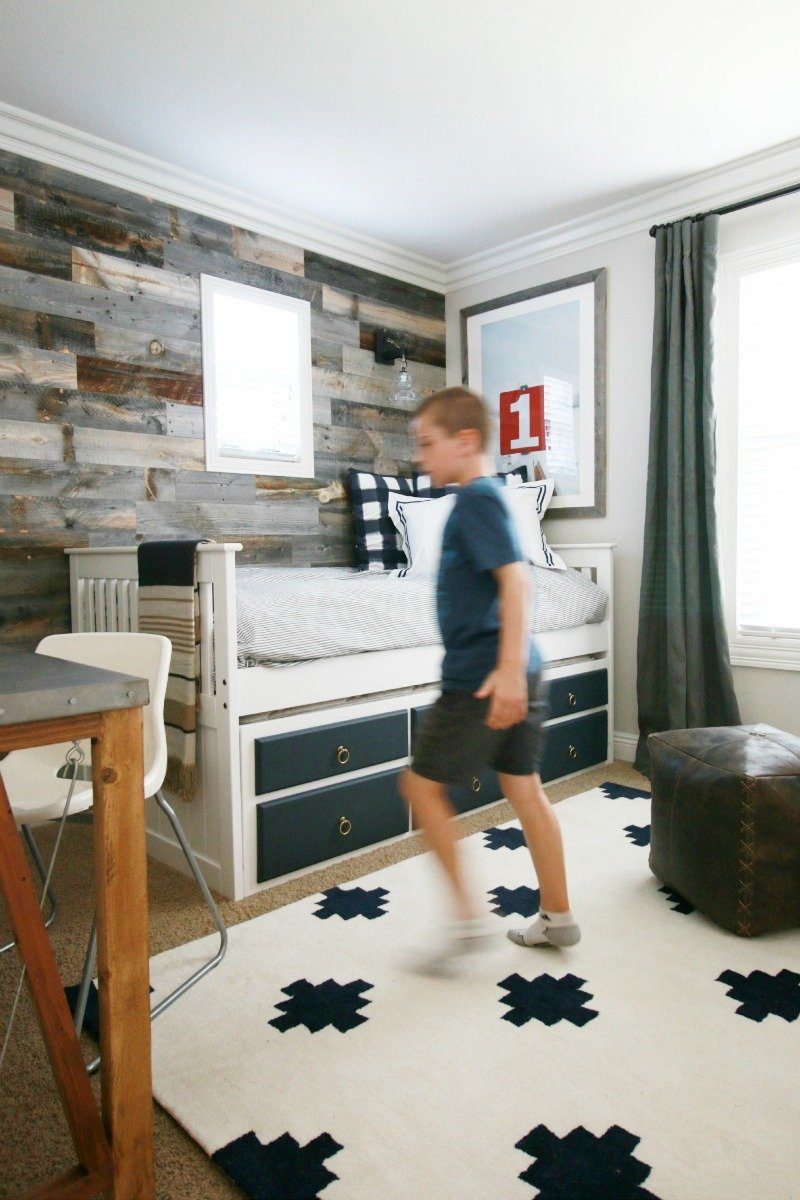 If you have been reading for quite some time you may remember the One Room Challenge we did for our son. He loved this room (as did we) and I am thrilled that he wanted another bold wall in his room. We used stikwood for this particular room and highly recommend.
For his new room, he requested a brick wall and I was seriously over the moon. My husband and I have always talked about an imaginary basement we would have one day with a brick wall and warm, cozy vibe. Apparently my son was picturing the same thing in his head and wanted that for his room. Done and done.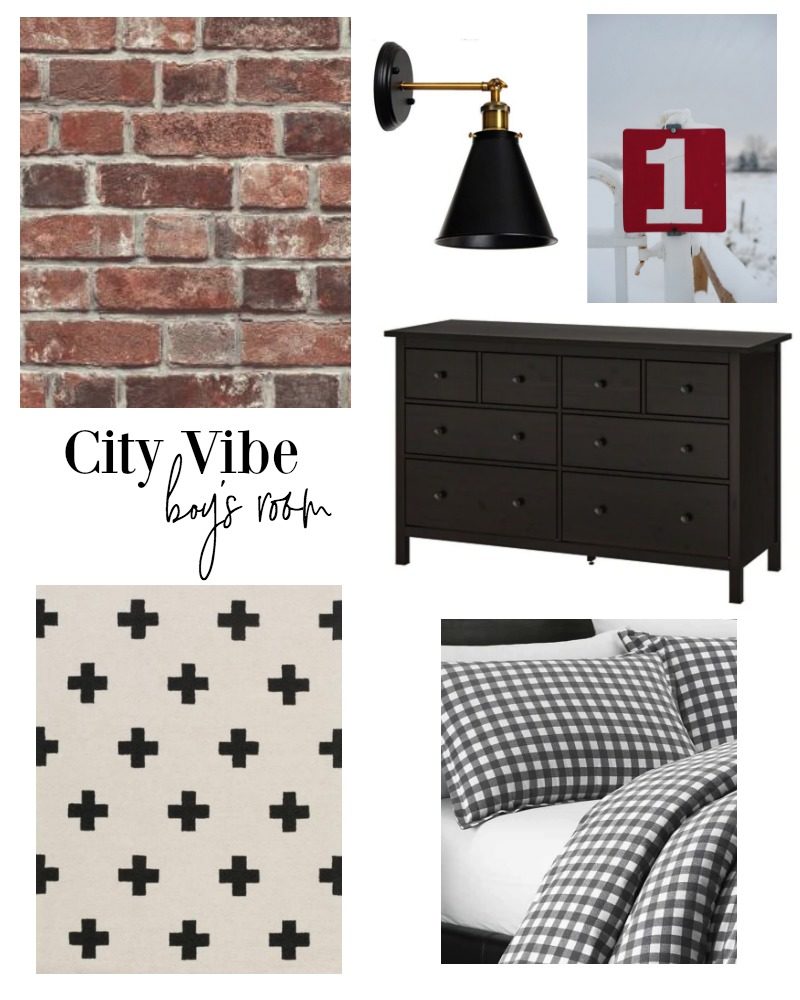 We will be incorporating the same rug and wall art from his last room. Both have served us well and add so much color and pattern to the room. Our rug is from Caitlin Wilson, but this one is very similar and a fantastic price.
My son has this duvet for his twin bed but because we are switching to a full size bed, I just ordered another one. He LOVES this duvet. It is incredibly soft and cozy. When we traveled to Big Bear, the cute house we rented had these duvets and we fell in love. Plus the gingham adds so much energy to the room while keeping it really warm and inviting.
WALL ART
The red snow print is no longer available on Minted. I have been trying to find it elsewhere for you. We will also incorporate some hockey photos, a vintage hockey stick and a sign that was hanging in my dad's workshop. It belonged to my grandfather and my son was so honored when we said it might be nice in his new room. He didn't hesitate for even a second. Can't wait to see it hanging.
THE NEW BED
This bed just got delivered and we can't wait to set it up. We ordered this mattress and foundation. After a ton of research and impressive reviews it seemed like the perfect fit.
BOOKSHELF
We also would like to incorporate a tall and narrow bookcase for him. I am looking at this type. Have you seen them lately? A fun look to have it attach to the wall.
THE BRICK WALL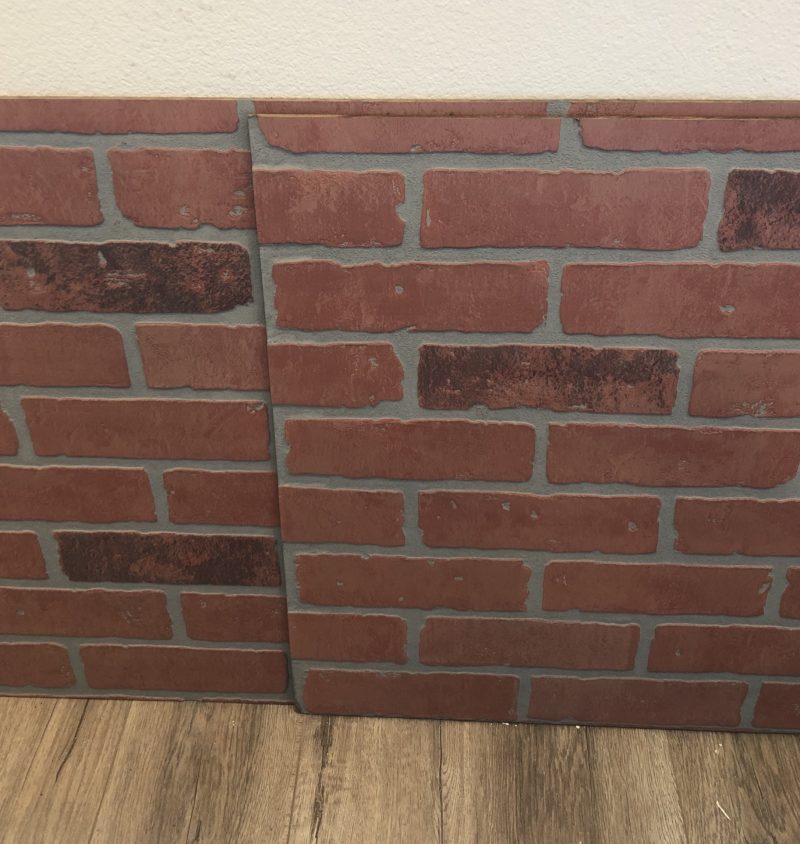 These are the faux brick panels we bought from Home Depot. I will be doing a full tutorial of how we created the wall very soon.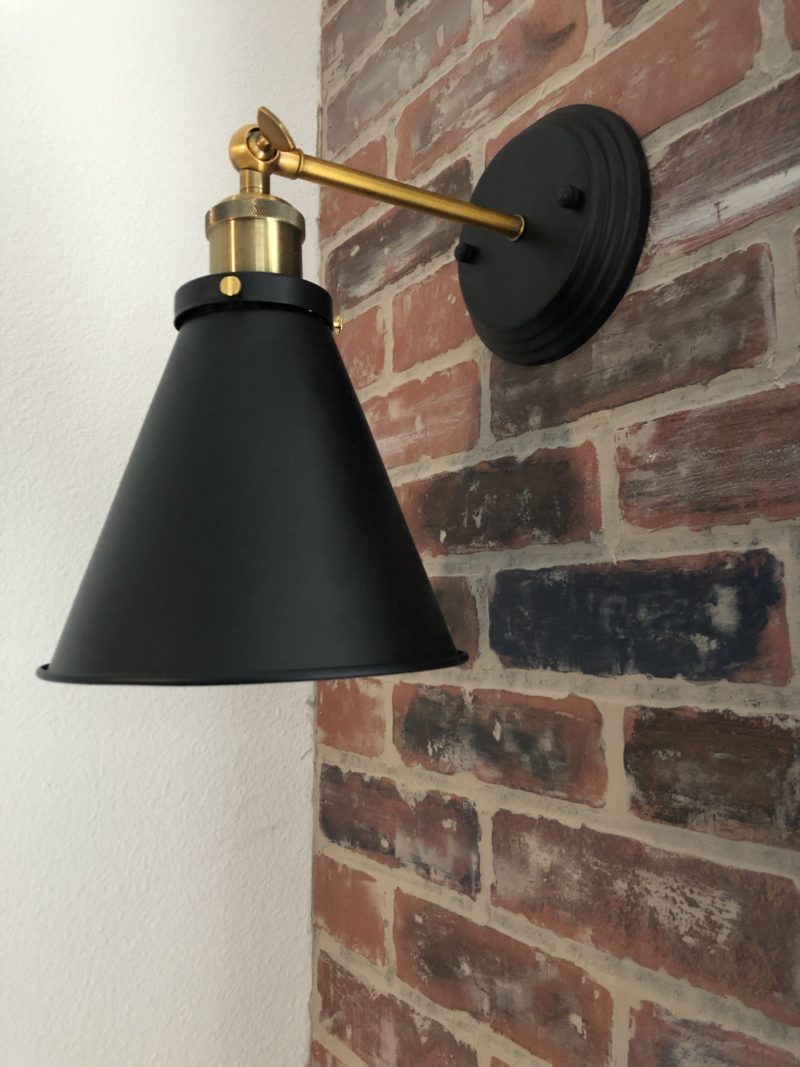 Sneak peek! We wanted our brick wall to have more of an aged look so I used a technique where I painted them and added grout (spackle). The process is not difficult and I'll be excited to break it down for you soon.
PAINT
The walls and trim still need to be painted. We will be sticking with white so I just need to figure out which one.
As soon as we wrap up his room I will be sure to share. Hope this gets your creative juices flowing if you are tackling a bedroom in the near future.
Now go enjoy your Friday! Wishing you and your family a wonderful long weekend. We have a weekend of hockey ahead of us and we can't wait.
*See the renovation that made this room possible.
NORDSTORM SALE
In totally unrelated news, the Nordies sale is back with even bigger savings. I will break it down in the Saturday Shopping post but there are a few of my favorites below.

Scroll through and click to see details. The sneakers are my FAVORITE.