When we first moved into our new home, my dad gave us very profound advice. He told us to wait. To live in the house for a good amount of time and let the home tell you what it needs. It's not always easy to do that because you want to jump in and make it perfect for your family. But overall, we have heeded that advice and have been very grateful for it.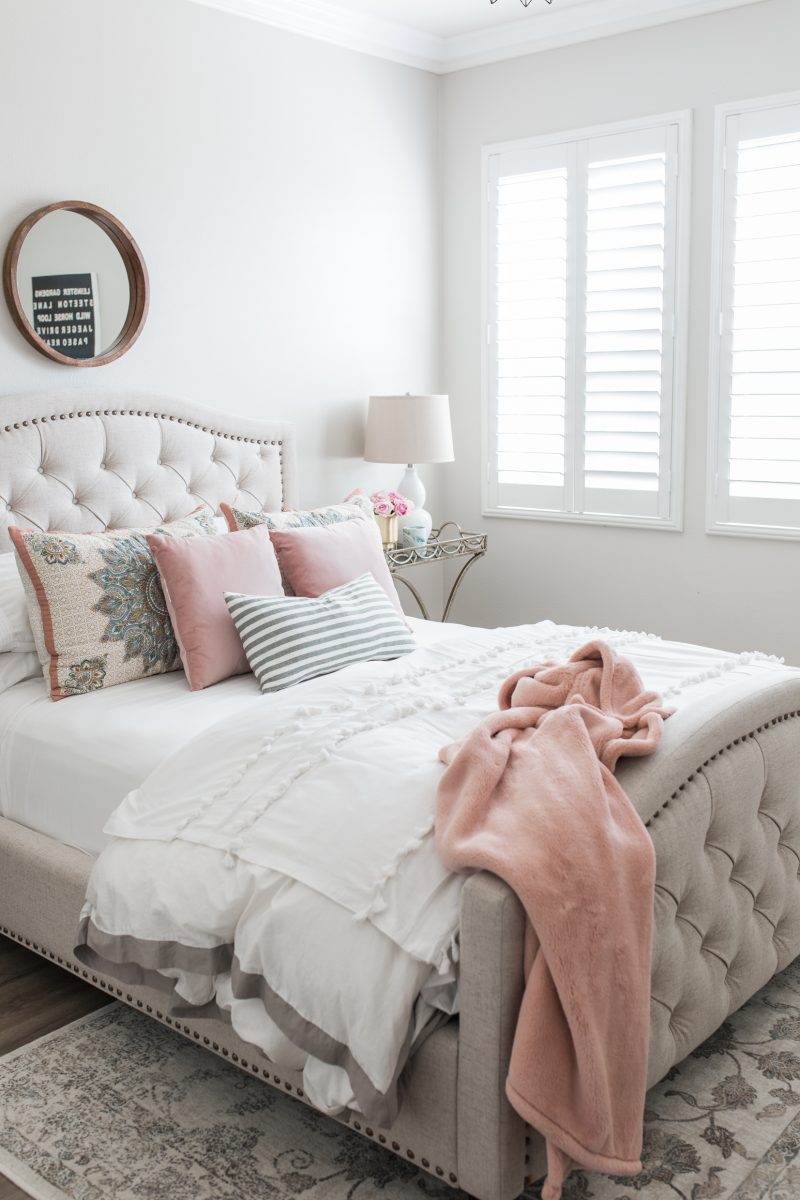 One of the top items on our list if we were going to move was to have a guest room. I really wanted a dedicated room that would be ready to welcome friends and family and offer a pretty place to stay. That dream became a reality and it has hosted many special people. I love our guest room. I truly do.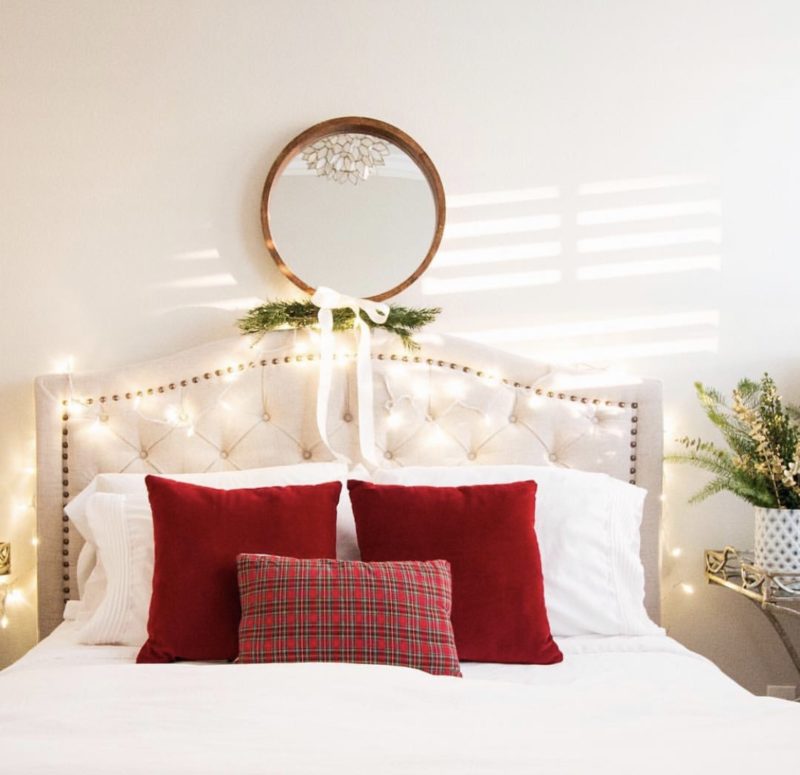 This room especially shines during the holidays. It gets the most incredible amount of natural light. Do you sense a "but" coming? BUT we just don't think it's the right fit for our family and this house. Bottom line, we don't have that many overnight guests. Furthermore, this piece of real estate sits empty most of the time and that drives me nuts. We like to use every inch of our home, even the formal living room. So it truly doesn't make sense to have a room go unused 90% of the time. A room that gets awesome light and is a nice size.
WHAT TO DO?
We've gone round and round about how to rework things so that we maintain a nice space for when guests do visit and yet be a place that is used on a daily basis. It may have taken us three years to come up with it, but we are so excited to get the ball rolling. The changes are actually pretty substantial and I will share as soon as we have them locked down with the contractor. In the meantime, this room changed over night when my daughter asked if she could have the queen bed in her room.
MOVING BEDS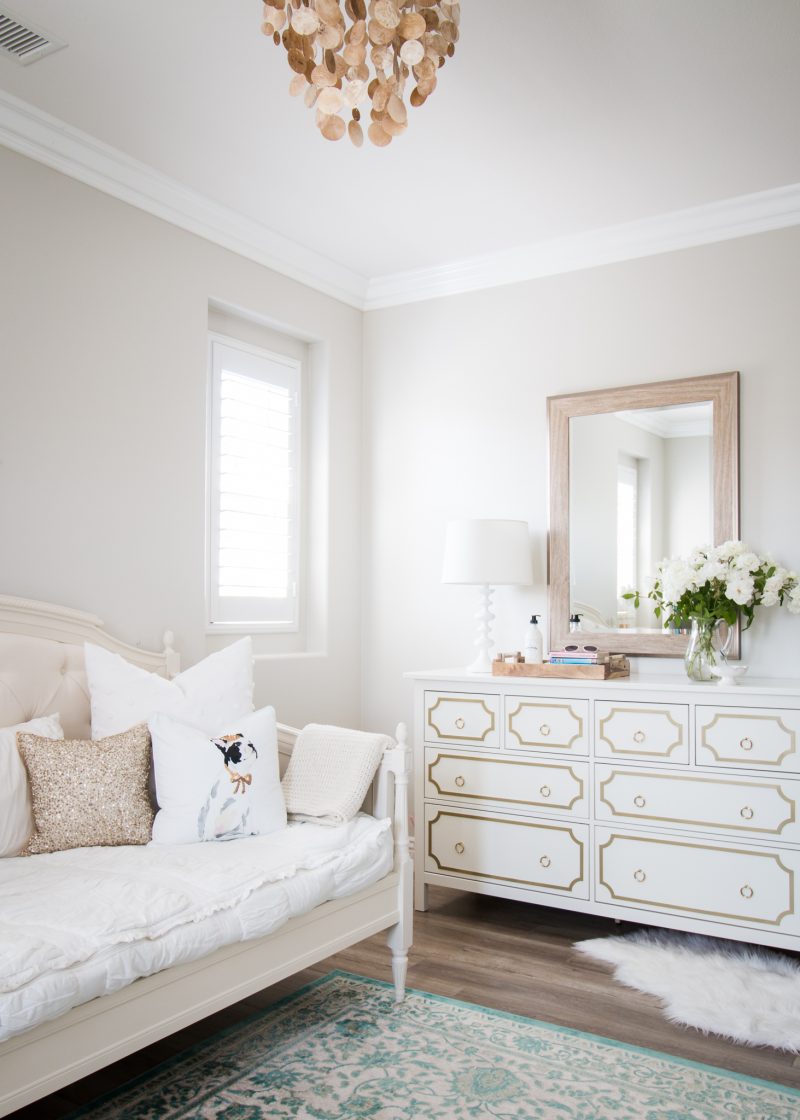 My immediate response was actually a big fat, "NO!" because I think the daybed in her room is awesome plus I thought the bed would be too big. But in an effort to be more laid back I said she could absolutely try it. God bless my husband because of course this became his project. While we helped, taking down two beds and moving them is no quick task.
Well, she was right and I was wrong. The tufted bed from the guest room looks beautiful in her room and I love that we can still use it. She is getting older and the larger bed is perfect. Plus she doesn't need the floor space like she did when she was younger. I'll share some photos once we get things situated a bit more.
TEMPORARY OFFICE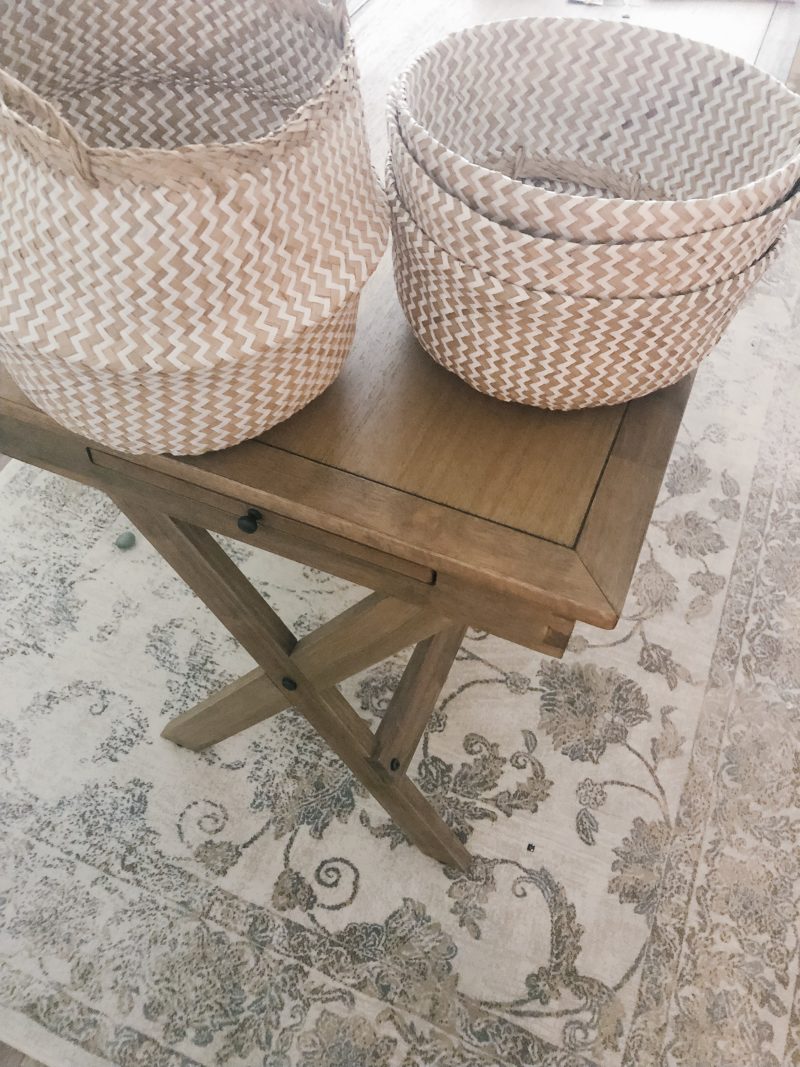 So where does that leave us? Well, for the summer I am going to use the former guest room as my office. I am super excited about that. I have never felt the need for a dedicated office because when the kids are at school, the house is my office. This summer has already been a major challenge. Love when the kids have friends over but that equals and loud and chaotic environment. Trying to get work accomplished while still making sure their summer is fun is a whole other blog topic, but I could REALLY use a quite spot to focus.
There is no sense in spending a lot of money on this temporary office space so I am planning to use what I have. It's a fun challenge, to be honest and I think I can pull together a peaceful work space pretty quickly. The desk we already have is currently 20% off. I did pick up those darling baskets the other day because I will be able to use them long after the office disappears. They can be used folded up or down. So cute and inexpensive.
TO BE CONTINUED …
I hope you'll follow along as I create a summer office and then jump into a fun renovation. And if you are local and need a pretty Pottery Barn daybed, we are selling ours so shoot me an email. While I hate to see it go, I do think this arrangement will be far better for our family. Stay tuned.