From the bottom of my heart, thank you. I can not begin to put into words just how much your comments, emails, texts and direct messages have meant. So many of you connected with Monday's post and that makes my being so open so very worth it. It is important to me to sit down and write each of you back. I have been helping my parents over the last couple of days but when I have some quiet moments, I will sit down and do just that. Also appreciate all of you who chimed in with local spots to make donations for all of those desperately stranded due to Harvey.
A NEW DRESSER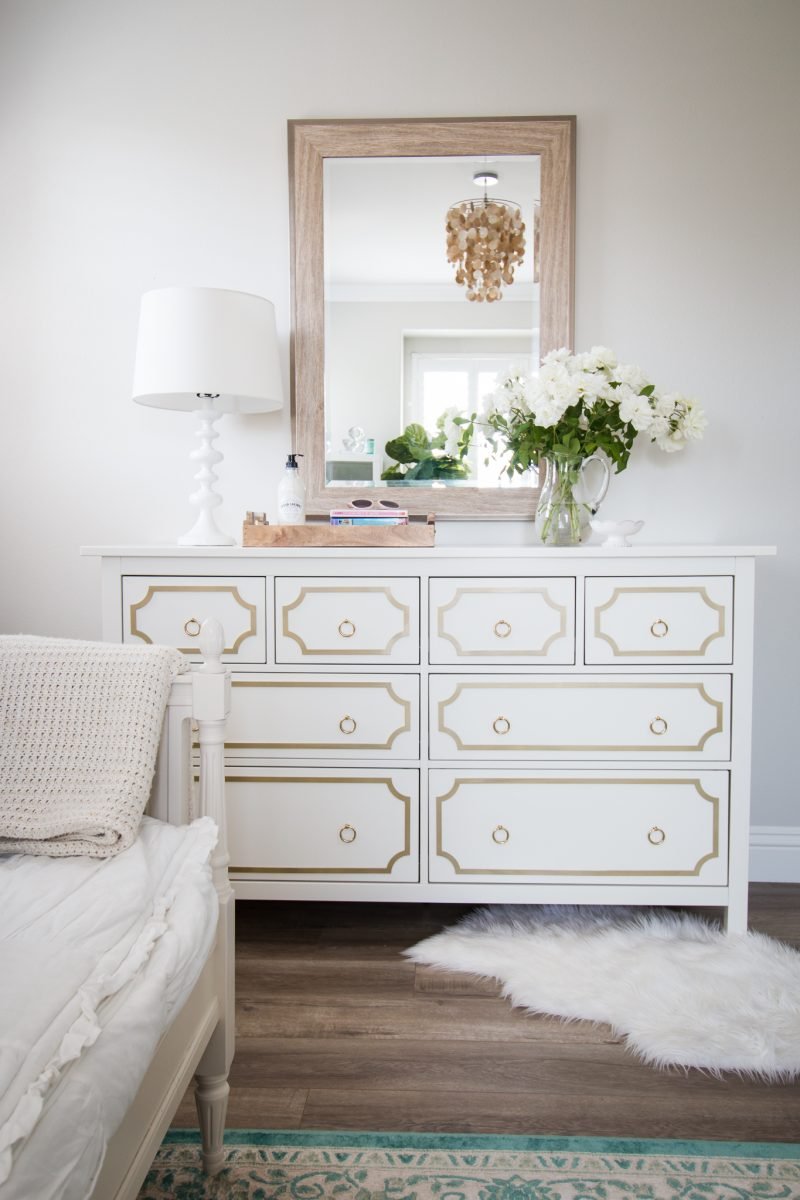 I've struggled to get back on the blogging train amidst all that we are witnessing in Texas. I finally decided that doing what I love helps me to be a better mom and friend. I need the outlet and balance so that I can be my most productive self. We worked on this dresser a while back and its high time I show you! I was inspired by a sweet blogger friend of mine so she deserves the credit. If you don't know Mallory, you should! She continues to create the most gorgeous spaces in her home. Her baby nursery included this dresser and O'verlays and my daughter fell in love with it. So we followed suit. I also discovered a way to make these panels removable so stay tuned below.
BEFORE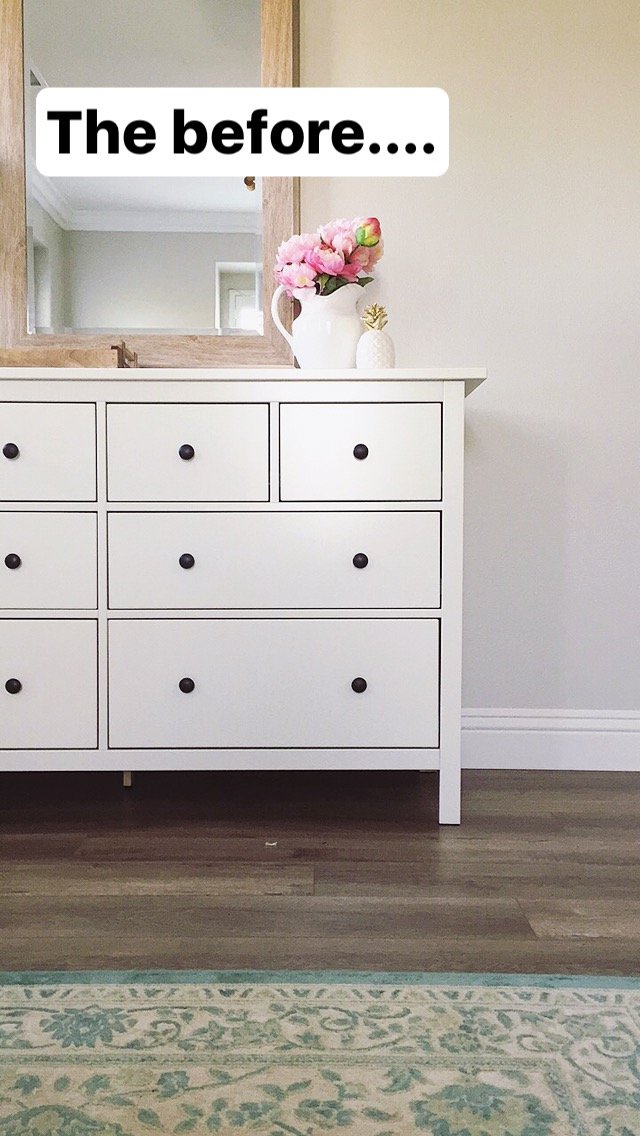 If you are not familiar with it, this is the Hemnes dresser from Ikea. It boasts 8 drawers and is only $250. So this wasn't the first dresser we chose. We actually ordered one from Pottery Barn during the Memorial Day Sales. About a month later I received notice it was canceled. I was so disappointed but my daughter said, "Mom. That's ok. It wasn't meant to be." Meanwhile she was living with her clothes on the floor so I said, "Hop in the car. We are driving to Ikea and getting you a dresser." I showed her Mallory's and she was beyond excited. So we saved money, had fun shopping together and now have a dresser we both love!
AFTER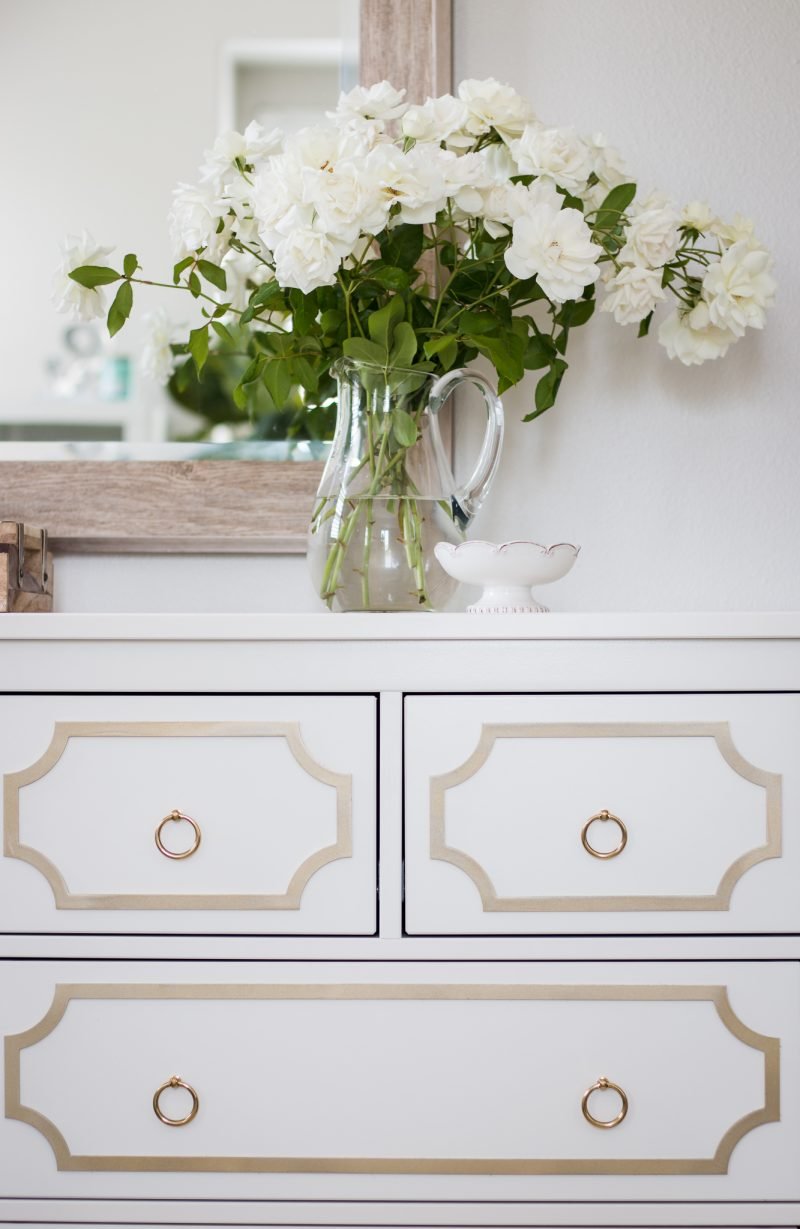 This dresser is not easy to put together!!!! Apparently there are people you can pay to put them together for about $75. We didn't know that and I haven't mentioned that to the hubby (until now) as he was not thrilled to spend 6 hours on this beauty. BUT it is worth it. If you put one together, our advice is to build the frame one day, take a break, and build the drawers the next day. Saves your sanity.
Swapping out the hardware plus the O'verlays made such a difference. It took it from a simple dresser to a glam piece of furniture. But it won't break the bank.
HER GROWN UP SPACE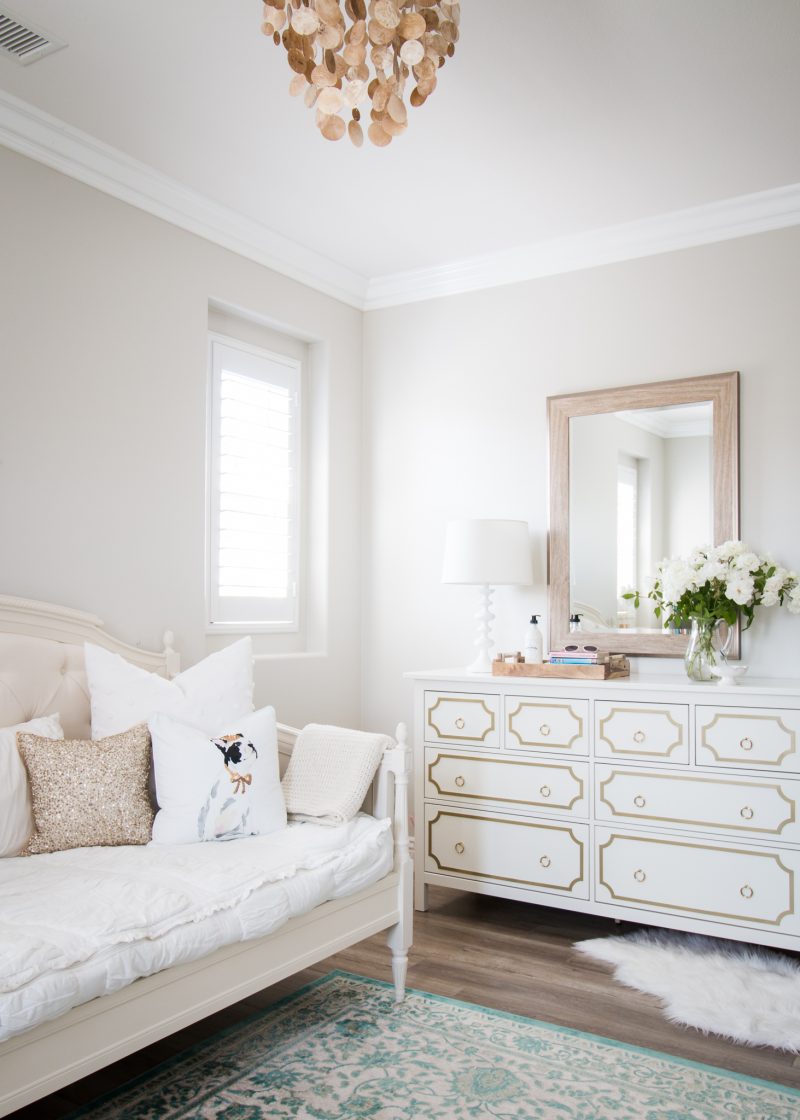 Here is a wider look at her room. She loves her bed and it was a great choice for this space. Her room is a really nice size but more of a rectangle which makes the daybed a great choice. We are working on a fun project for the other side of her room so for now it's on the down low! But stay tuned!!! I think it will be a fantastic change. The rug and mirror were HomeGoods finds.
SIMPLE FRETWORK KIT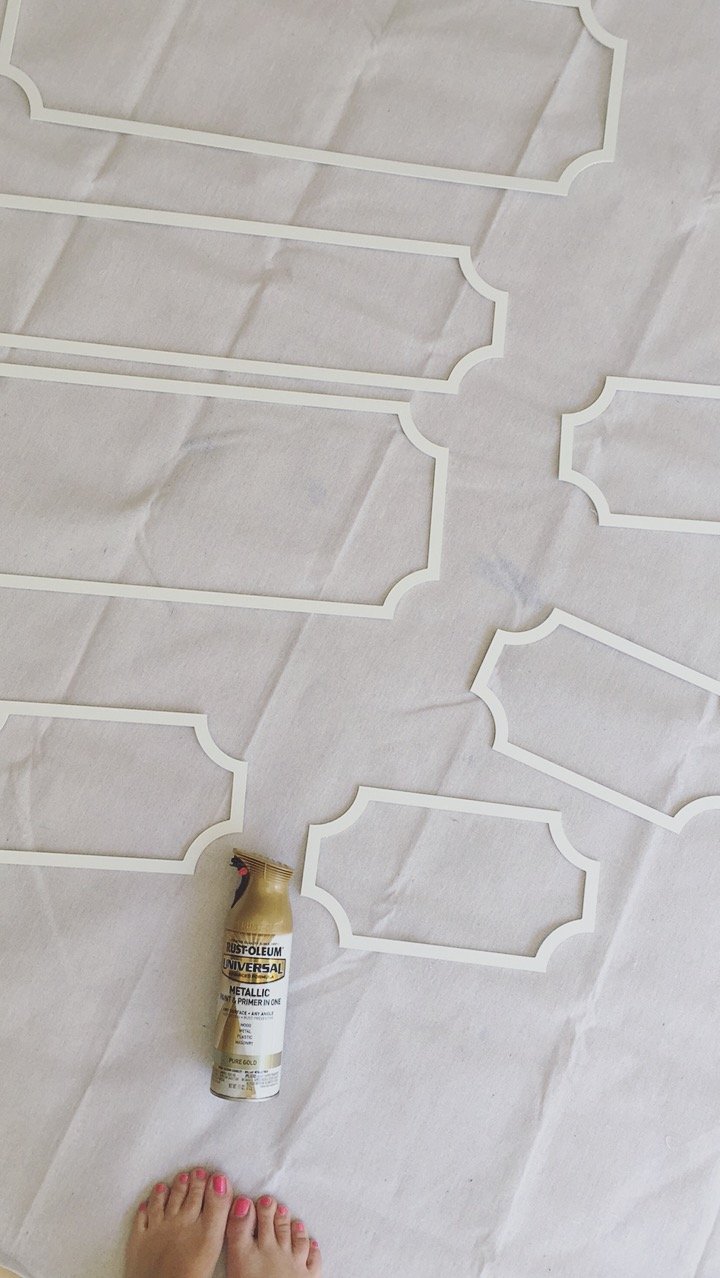 Have you heard of O'verlays? Such a genius idea. O'verlays makes these fretwork panel kits especially designed for Ikea pieces. It takes them to the next level and couldn't be easier. I used the Anne style for the Hemnes dresser.
I chose this Metallic Pure Gold and they only took one coat. You do need to be sure you have sprayed the sides as well. Allow them to fully dry overnight so that there is no paint transfer or sticky feel.
A TOUCH OF GOLD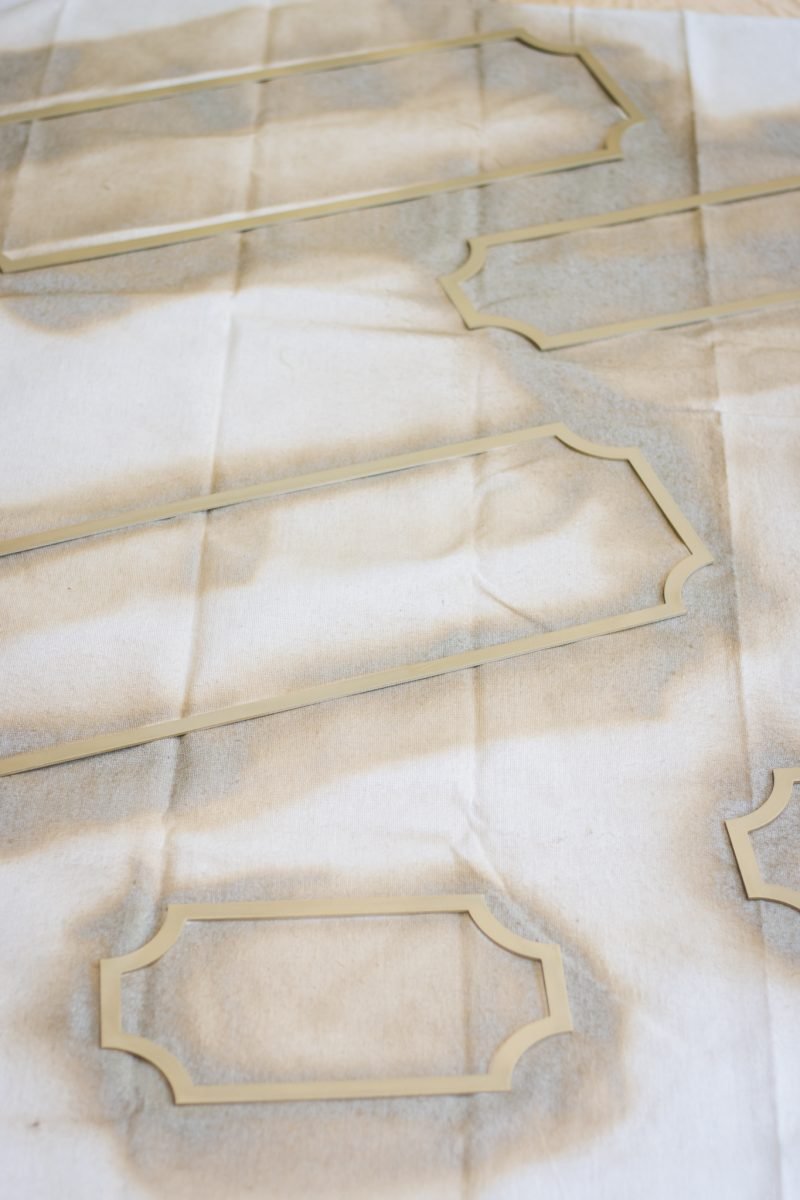 The O'verlays instructions encourage you to use Liquid Nails so that may be the best way to go. I really wanted to find a way to make it non-permanent just in case. I am famous for swapping furniture between rooms and you never know if this dresser may end up somewhere else in the house down the road. I decided to give my Quake Hold a chance and see what might happen. My friends, it works like a charm. These O'verlays aren't going anywhere but if we want to take them off we can.
SECRET WEAPON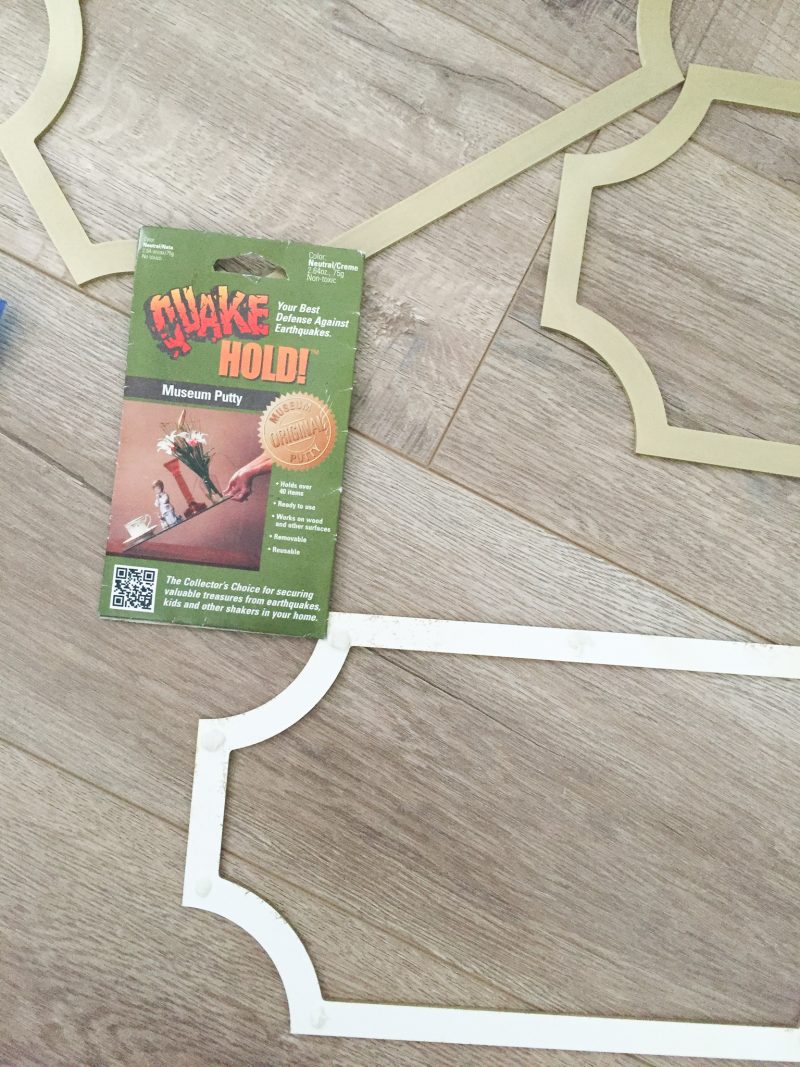 This is the putty I use on all of the frames in our home. I just put a tiny amount on the bottom corners to keep them in place. It's a life saver for gallery walls. It may be one of my top five homeowner must haves! (That sounds like a fun post!).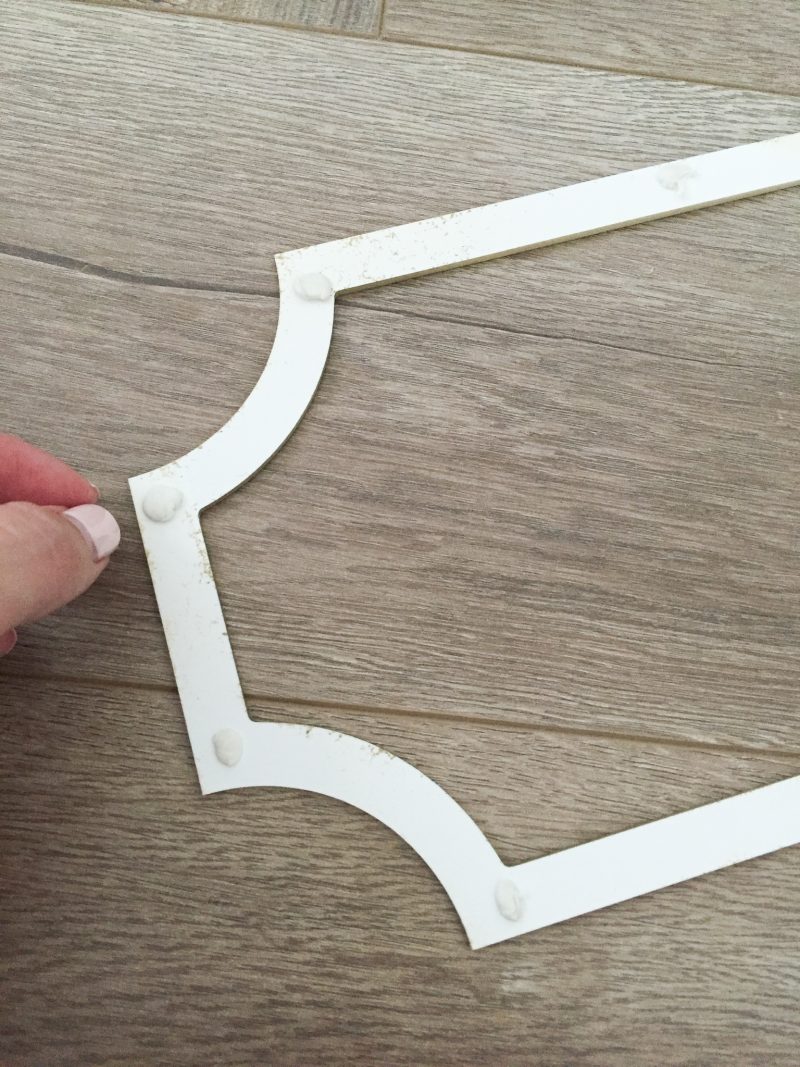 If you go this route, you only need a tiny bit every few inches. If your blob is too large it will force the O'verlay to stick out. A little bit goes a long way. Just be sure you get all of the corners and on the straightaways, I recommend a little bit every three inches.
THE DETAILS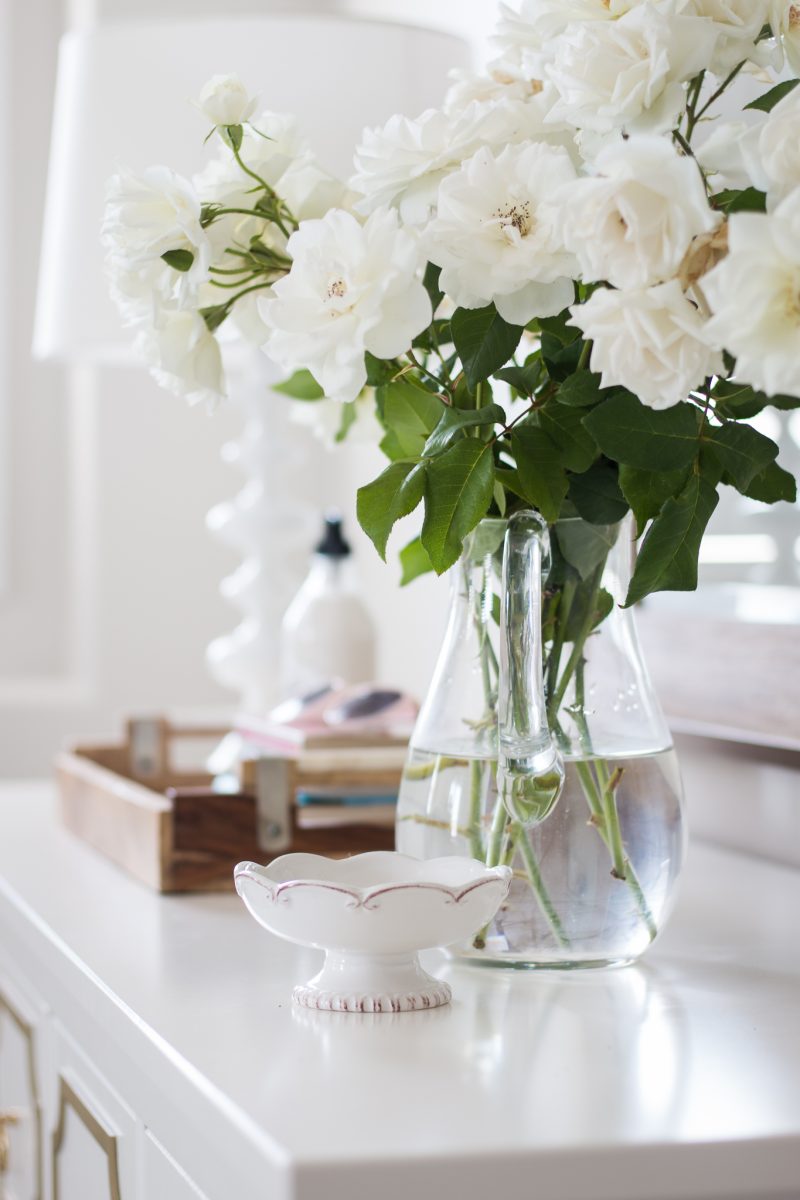 This little dish is a nice spot for earrings or hair ties when she takes them off at night. So far so great on staying organized.
The hardware was ordered from here. It was a bit tricky to swap out. We needed to get shorter screws and make each hole a bit bigger. Worth it in the end. They give the dresser a high-end look and are a nice feminine touch in her room.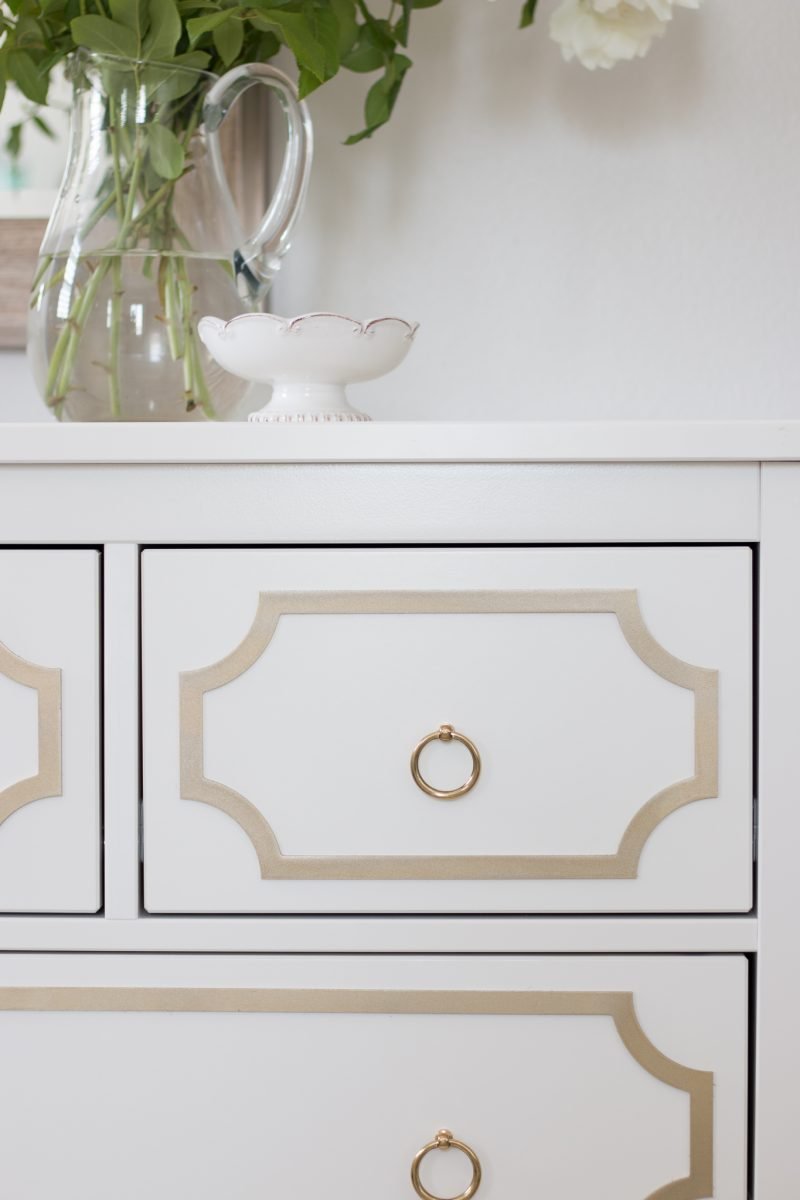 The nice thing about using the Earthquake Hold is that if your O'verlay needs repositioning you can do that.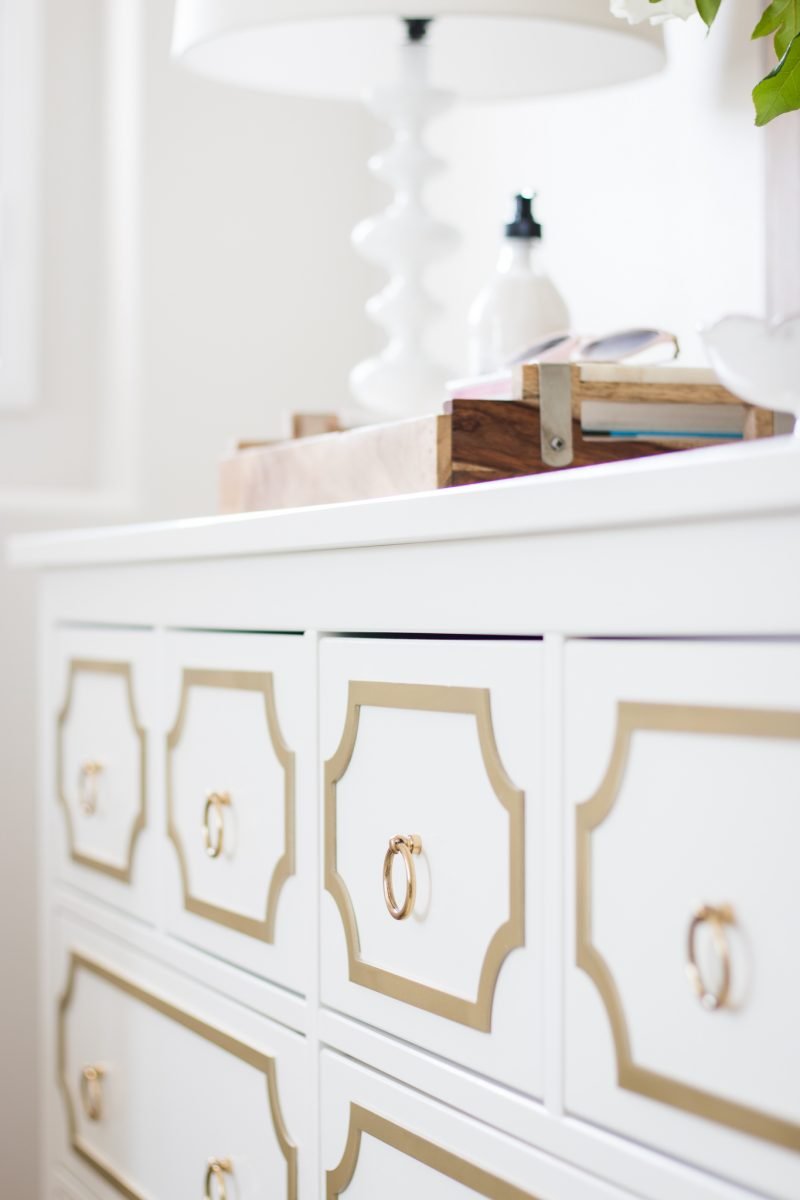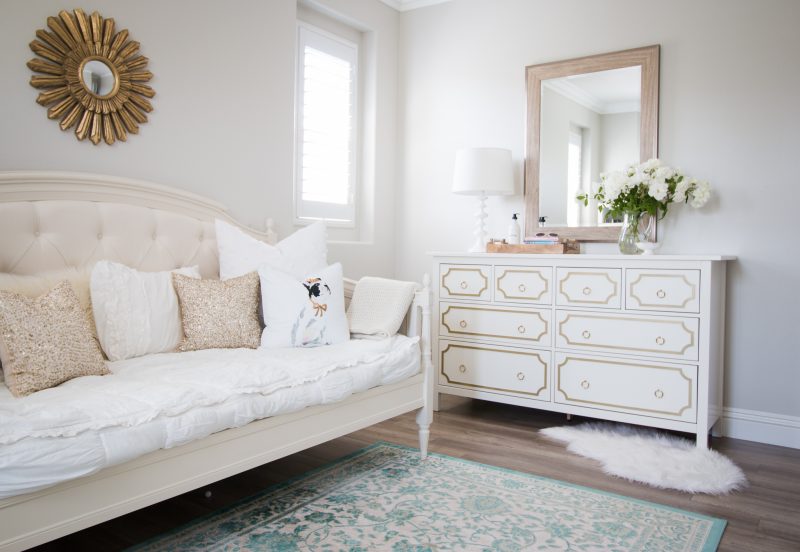 Her grown up, neutral room is coming together. I am so thankful to this dresser, too. The 8 drawers are keeping her so organized it's crazy. She says it's so easy to put away her clothes because there is a spot for everything. That is music to this mama's ears! I love that the top row is a set of smaller drawers. Ideal for keeping kids organized. Final analysis – we absolutely recommend the Hemnes dresser. Great buy and feels substantial for the price.
If you're looking for more home inspiration, here are some of my most popular projects:
guest room reveal | powder bathroom reveal | growth chart ruler | Christmas porch
As I said at the onset of the post, I plan to carve out some time so I can write each of you back. Thank you again for sharing your hearts and stories with me. I am honored that you would share.
Make it a good day. Texas, you are our focus and we continue to gather supplies to donate. Prayers are with you.