I'm back today with another recipe that is tried and true around here. As you know we try to eat healthy but I don't like recipes that take too long to prepare. These chicken and vegetable lettuce wraps are super simple and  a great way to get the kiddos to eat well.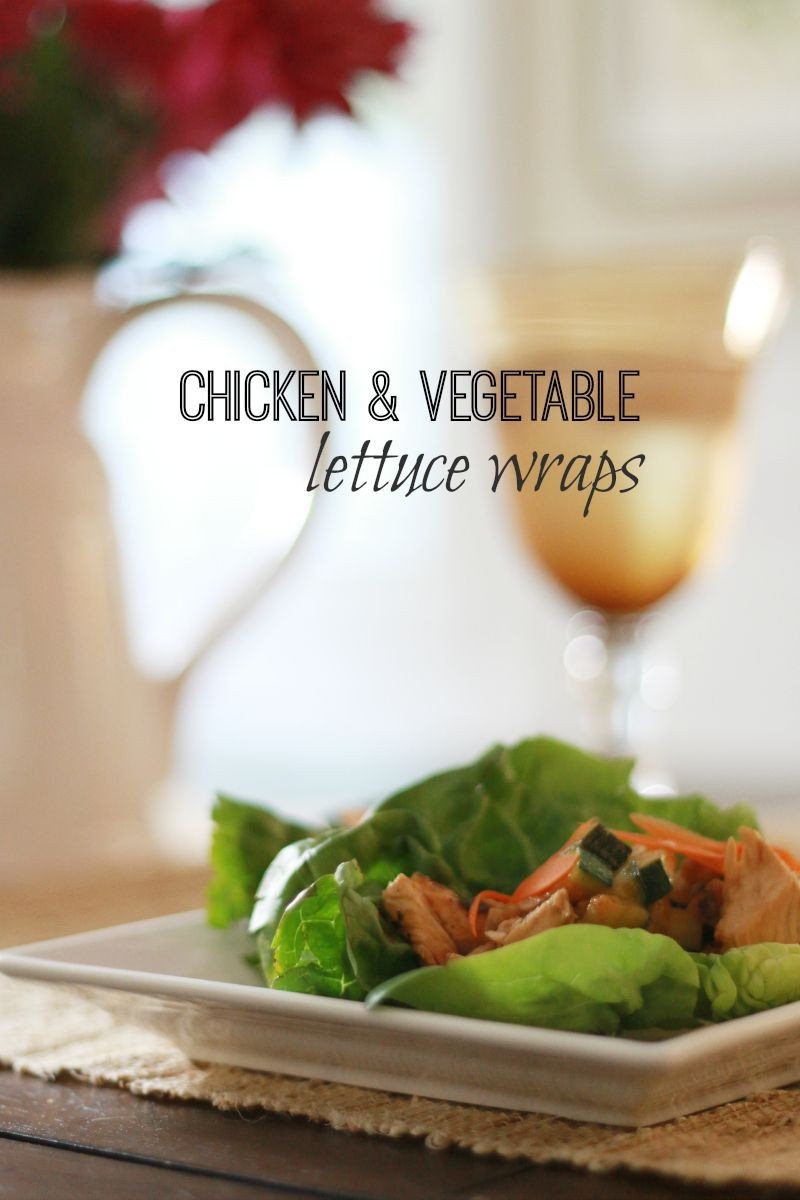 This is definitely a go to meal in the summer when you don't want to be using the oven and just need a quick, healthy dinner. And leftovers are great for lunch the next day!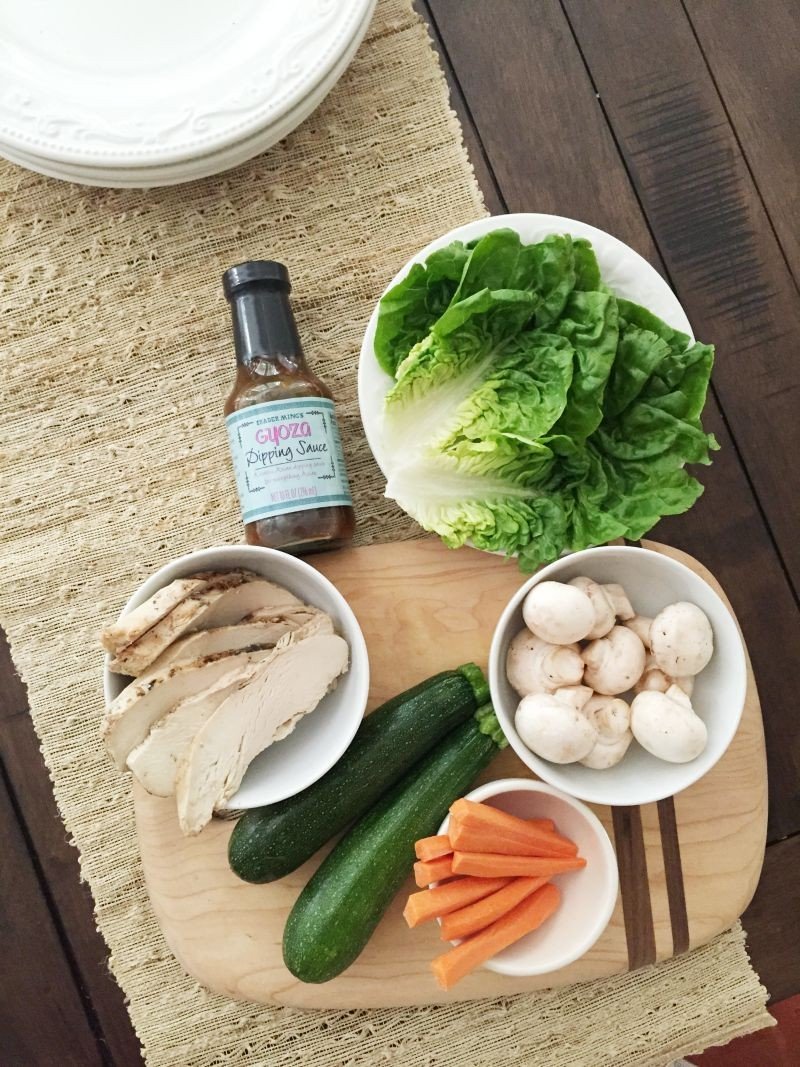 INGREDIENTS
Sweet Lettuce ( I find mine at Trader Joes)
Jar of dipping sauce (pictured above from TJ)
2-3 zucchini
1 carrot stick (grated)
1 handful of mushrooms
2 Tbsp of Olive Oil
2-3 chicken breasts ( can use precooked strips or rotisserie chicken)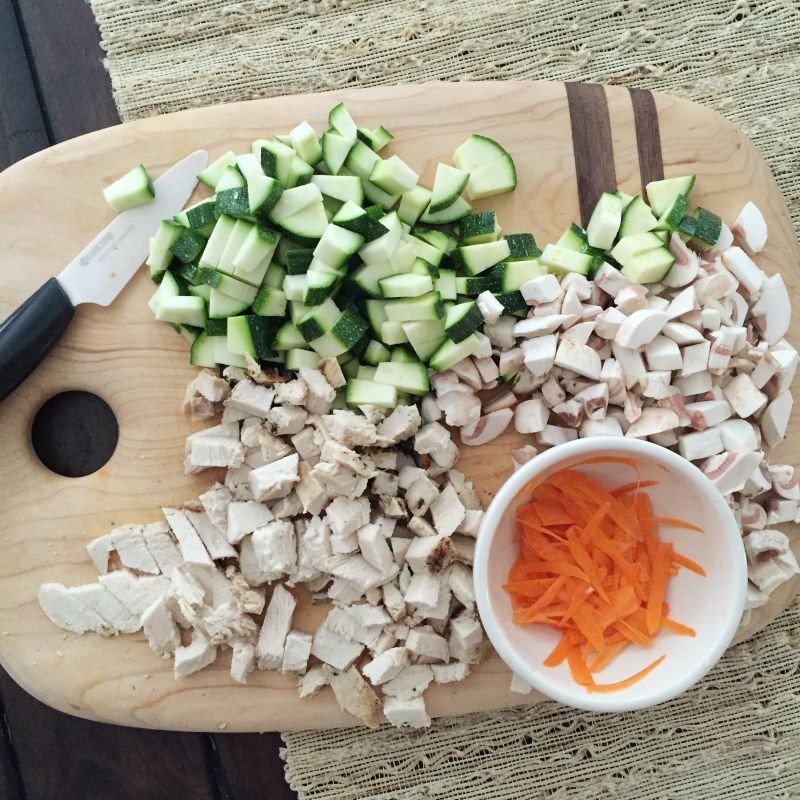 PREPARATION
This is great with leftover chicken or you can cook your chicken earlier in the day, chop and refrigerate. Wash lettuce cups and set aside (this is good to do earlier in the day so they have enough time to dry). Chop zucchini and mushrooms into small pieces. Grate the carrot. Heat olive oil in a sautee pan. Add zucchini and mushrooms. Cook for about 5-6 minutes or until done. Add the jar of dipping sauce and bring to a boil. Add the chicken (which is precooked). Turn heat down to low and simmer for 10 minutes. Serve in lettuce cups and sprinkle carrots on top.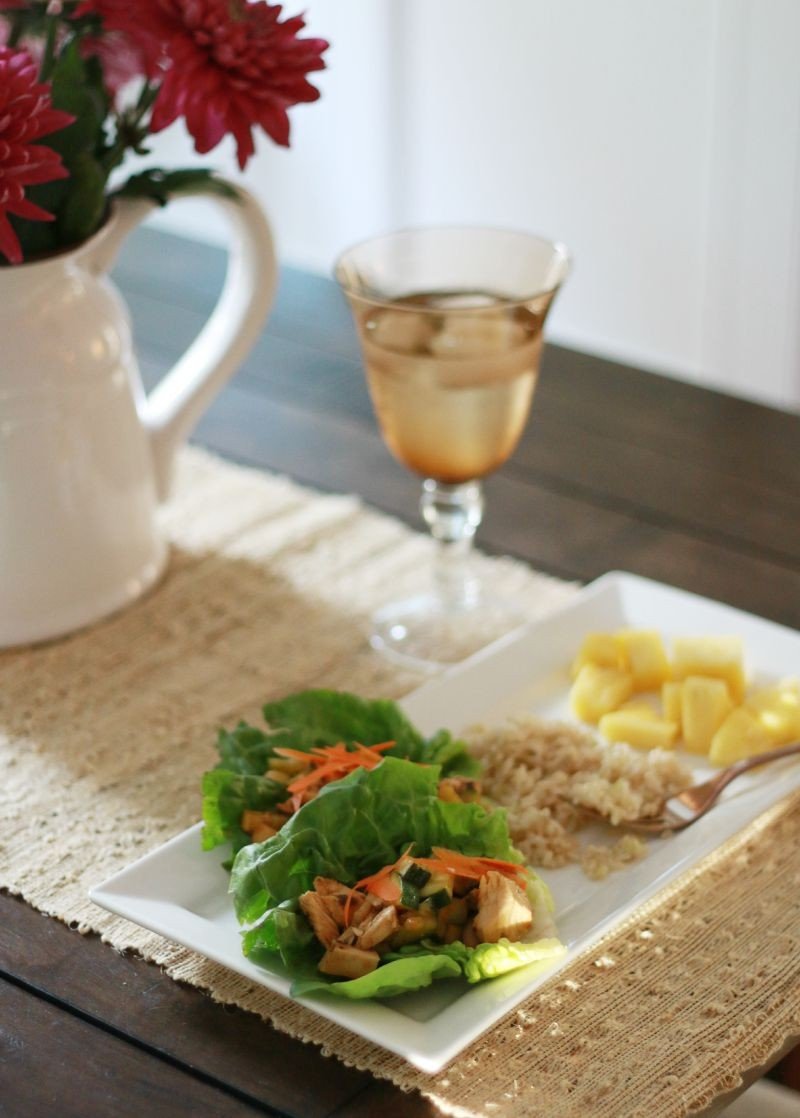 These go great with brown rice and fresh pineapple. So refreshing in the summer. My husband and I try to not eat too many carbs so we often forgo the rice and eat more lettuce cups. But I am all about the children enjoying that rice!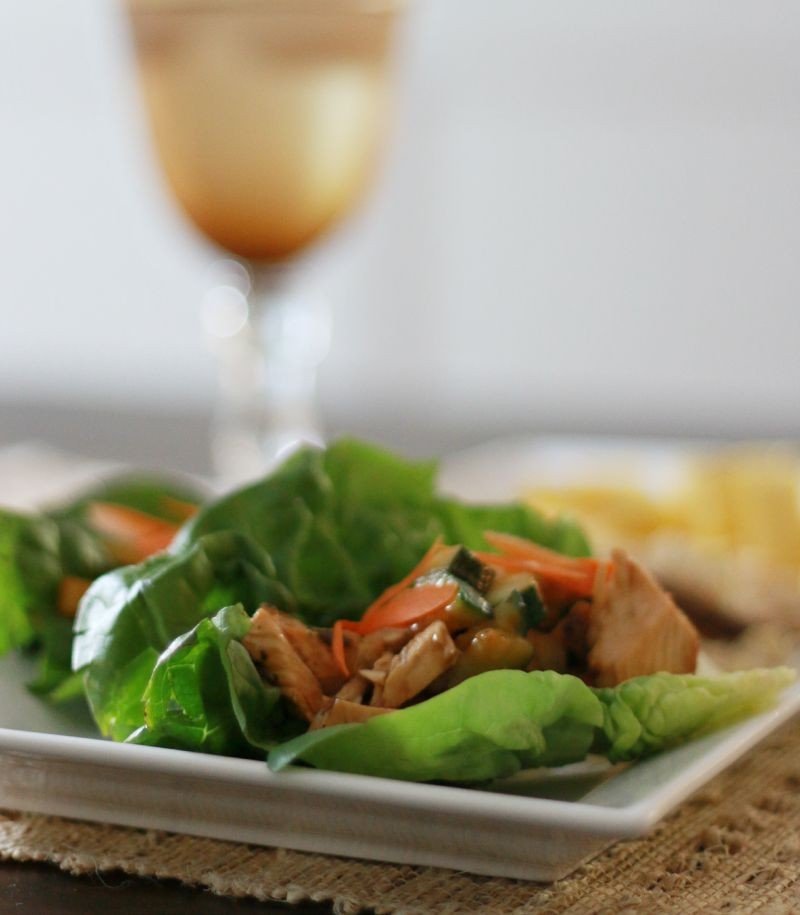 These really are yummy and so so fast. The sweet lettuce cups are crunchy and have just enough flavor to compliment the chicken and veggies. Let me know if you try them out!
Looking for more scrumptious eats?
Meat and Cheese Platter {with how to video}