Choosing the right window treatments can be extremely difficult. In fact, for some homeowners it's almost paralyzing and doors and windows remain naked for years. I get it. There so many factors involved and it can be very stressful because you are spending good money and you want to get it right. I am sharing my story of how I got it wrong in hopes that you can learn some tips and gain insight from my mistakes.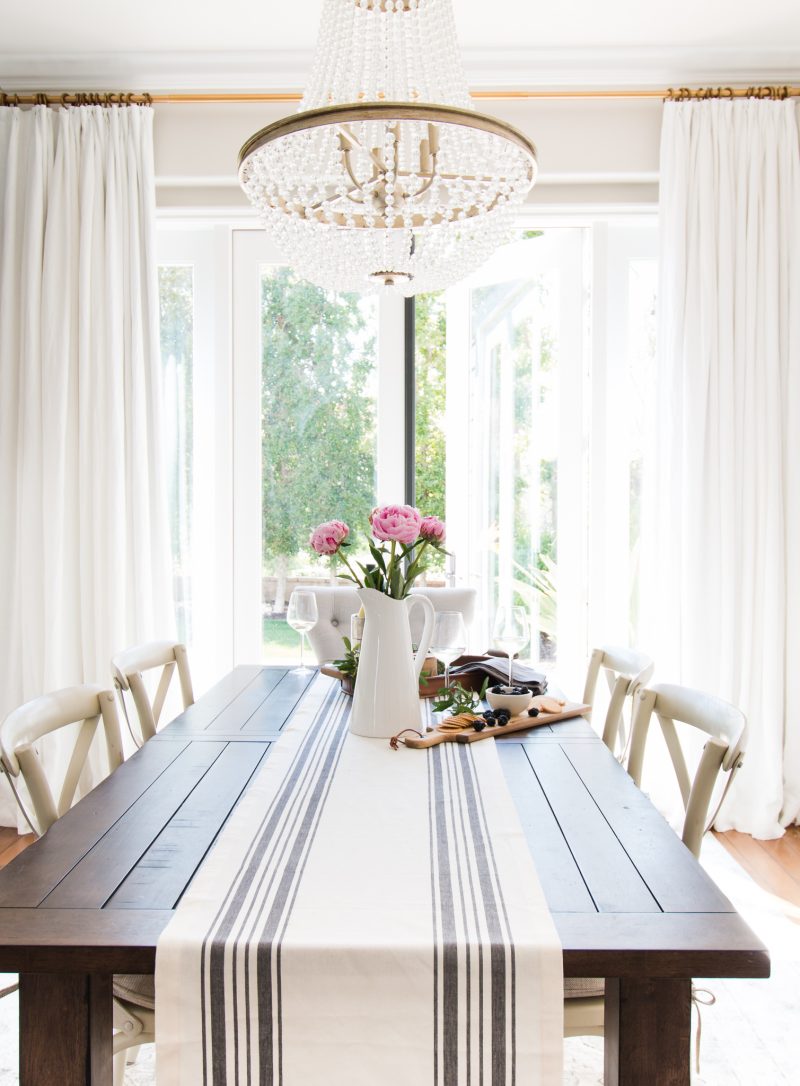 The story of how I got it wrong is actually quite long so I'll try to keep it as brief as possible! When we first moved in, I chose fabric from a local workroom and had pinch pleat drapery panels made for our great room. We have shutters in our great room so the drapes were not going to function but just add drama, texture and warmth to the space. I was so excited when the box arrived on my door step. I had spent a pretty penny but knew they would be beautiful. Ummm. . . crappers. They were too cream for our space. Not only that, I quickly realized I wanted color and pattern in the room. So. What to do?
They ended up being the perfect color and look for our dining room and formal living room. Because the ceiling height is the same throughout our downstairs they were a perfect fit. Or so I thought. Here is a photo from our Easter table so you can see the drapes we put in this room. But function wise, these were a huge fail. Like, epic. It was obvious they couldn't close to cover these doors and so they could not block the sun when we needed it or offer any privacy. We started looking at blinds that could come down to achieve that. I almost made another mistake by purchasing Roman shades for all four sections. Ugh! That meant we would have been having to raise and lower four shades whenever we needed them. No thank you.
I finally faced the music. I screwed up and we needed to ditch the current drapes. Luckily they are going to be beautiful in my daughter's bedroom so all is not lost. And the other set looks fantastic in our living room because they frame the shutters and add the texture and warmth we needed.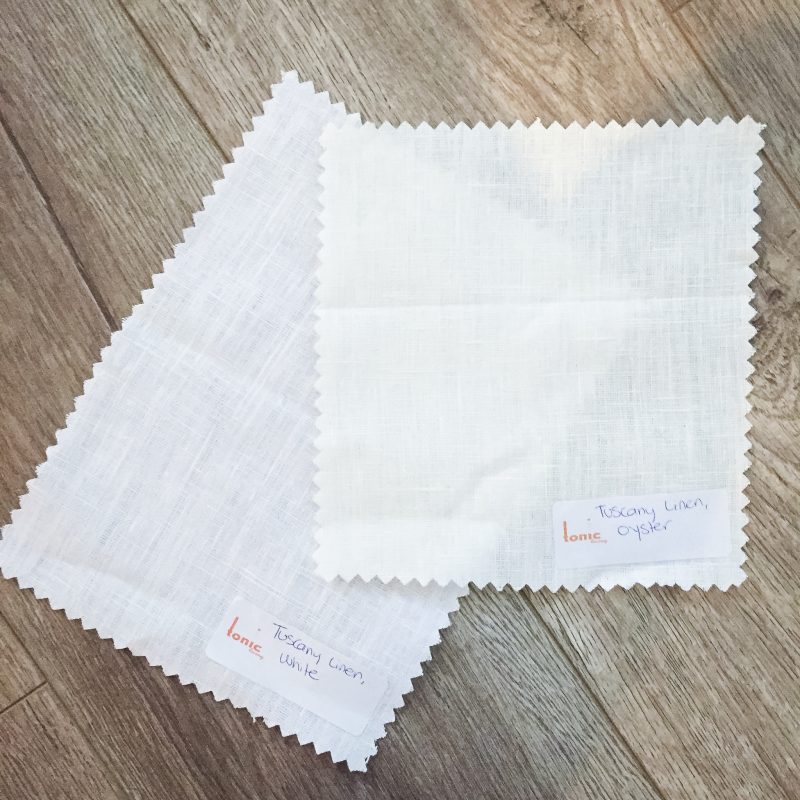 I knew exactly what we needed but this time I wasn't going it alone. I called in the professionals! LOL. Tonic Living is a company I have used in the past. In fact, they made the beautiful window treatments for my son's One Room Challenge. They also made the pretty pillows in our living room. I reached out and explained what I had done and could they please help me get it right. They were my drapery fairy godmother! Such an easy process. I can't thank them enough. First up was sending me samples. They came quickly. I knew I wanted a pretty linen and just had to decide between white and oyster. I did end up going with the oyster linen.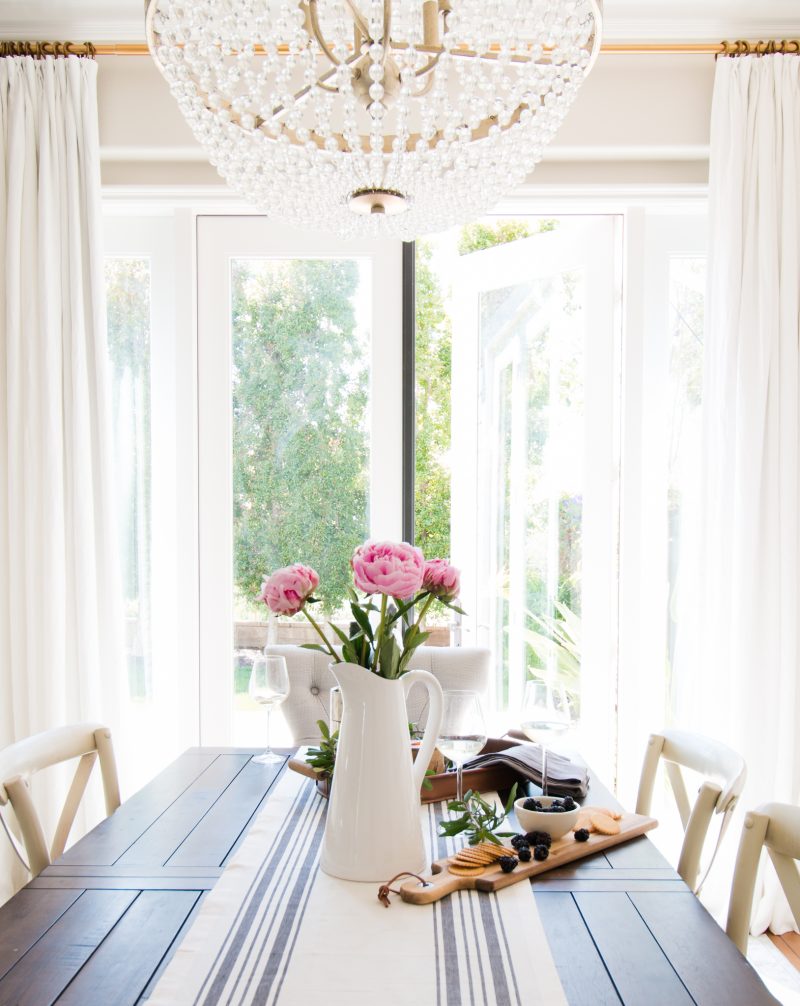 After I chose the fabric, I just needed to give them measurements. They did all of the hard work. I left the rod in place so they asked me a few measurements and they determined the length and width I needed. Life savers. After choosing the pleat style and lining I just waited for them to arrive. It's no secret I am in love with these window treatments. My family is so tired me saying, "I love these!" every time I open or close them. They are exactly what this room needed and I am so grateful. So let's talk about things to consider when dressing your own windows.
WHAT NEEDS TO BE ACCOMPLISHED?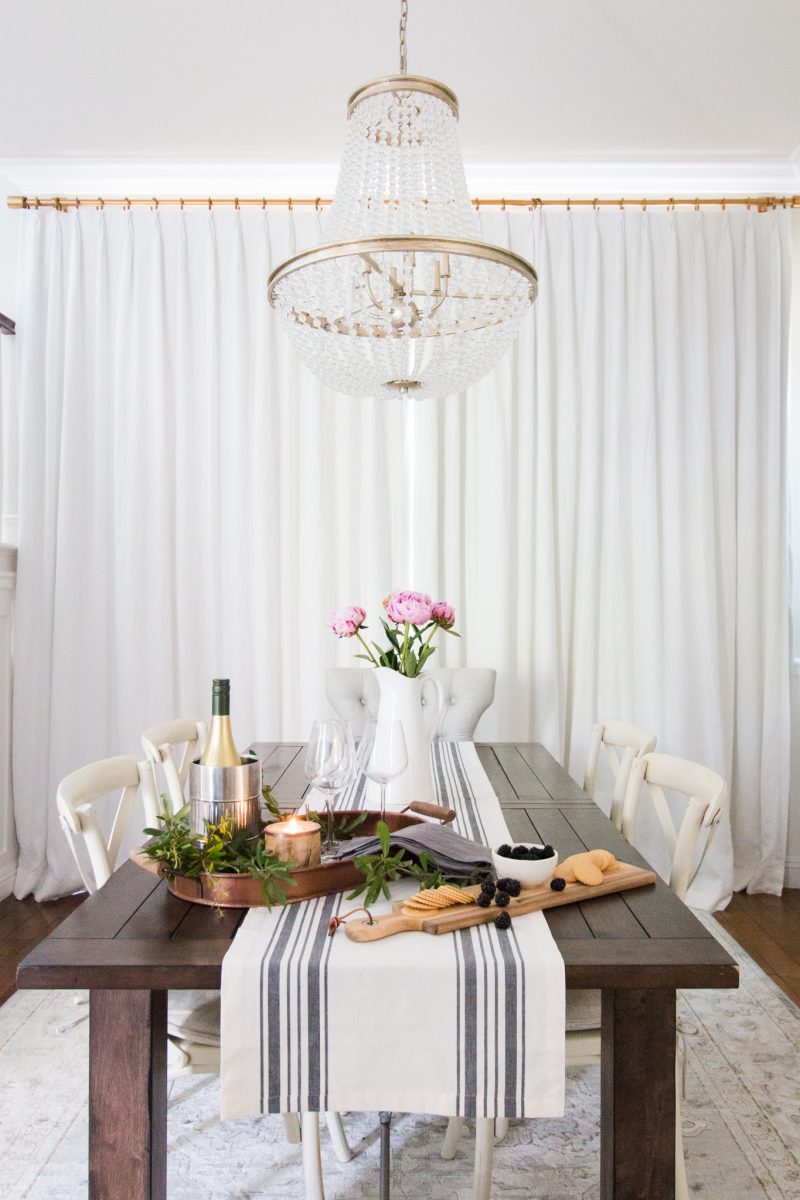 This is first and foremost and where my train went off the tracks. What are you trying to accomplish? Make a list. Do you need privacy? Protection from the sun? Pattern and interest? Be honest with yourself and by all means live in the space for a bit. After living in this room (which we do daily) I knew that individual shades would have driven my bananas. I needed something that I could easily open and close. This room is flooded with natural light which is part of what drew us to this house. But during one part of the day the sun is quite intense and I like to draw them so that my furniture is protected. The sun also really heats up this room so we needed a full blackout lining that would eliminate the heat. These do exactly that. I love the drama they add when they are closed, too. They have such a romantic feel. When we close them at night and turn on the chandelier it's a really inviting space.
CONSIDER THE DETAILS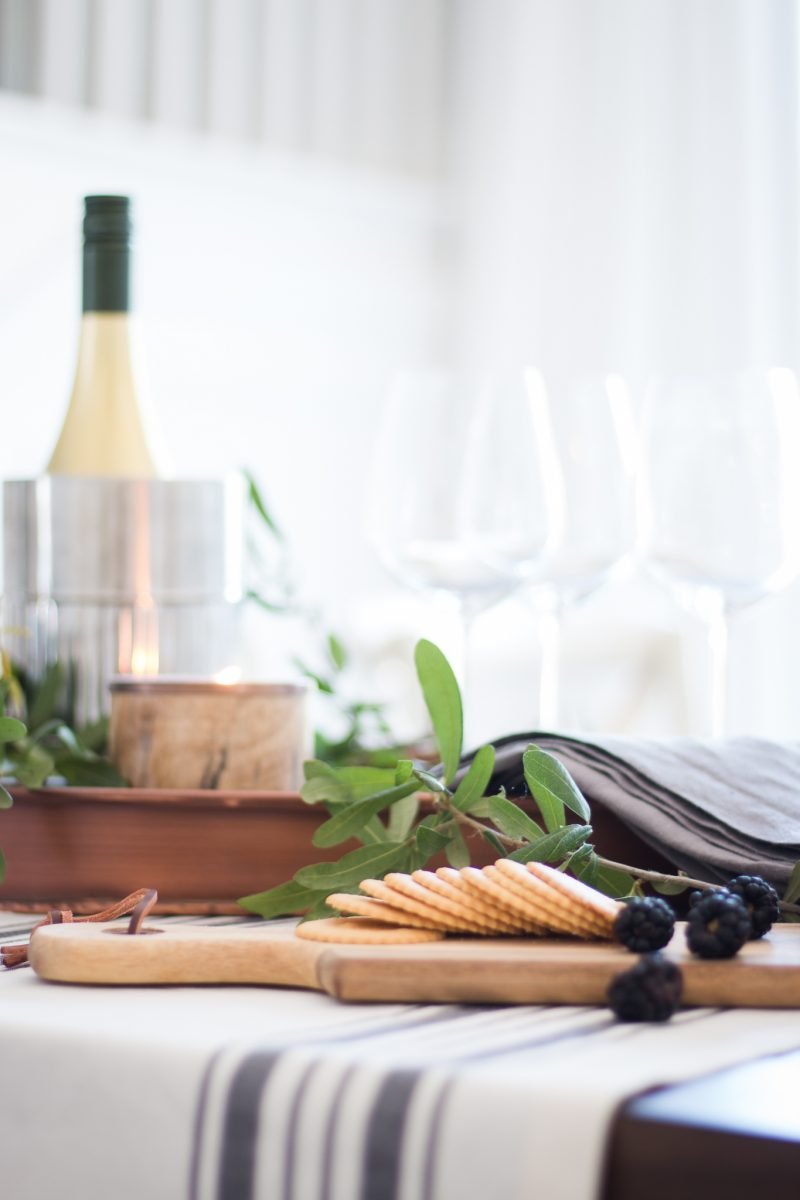 It's in the details, right? It really is. You need to consider everything from pleat style to lining to length and width. Tonic Living has a page that allows you to consider all of the details and to be sure you get them right. Window treatments that need to accomplish many things are in investment and you don't want to get it wrong.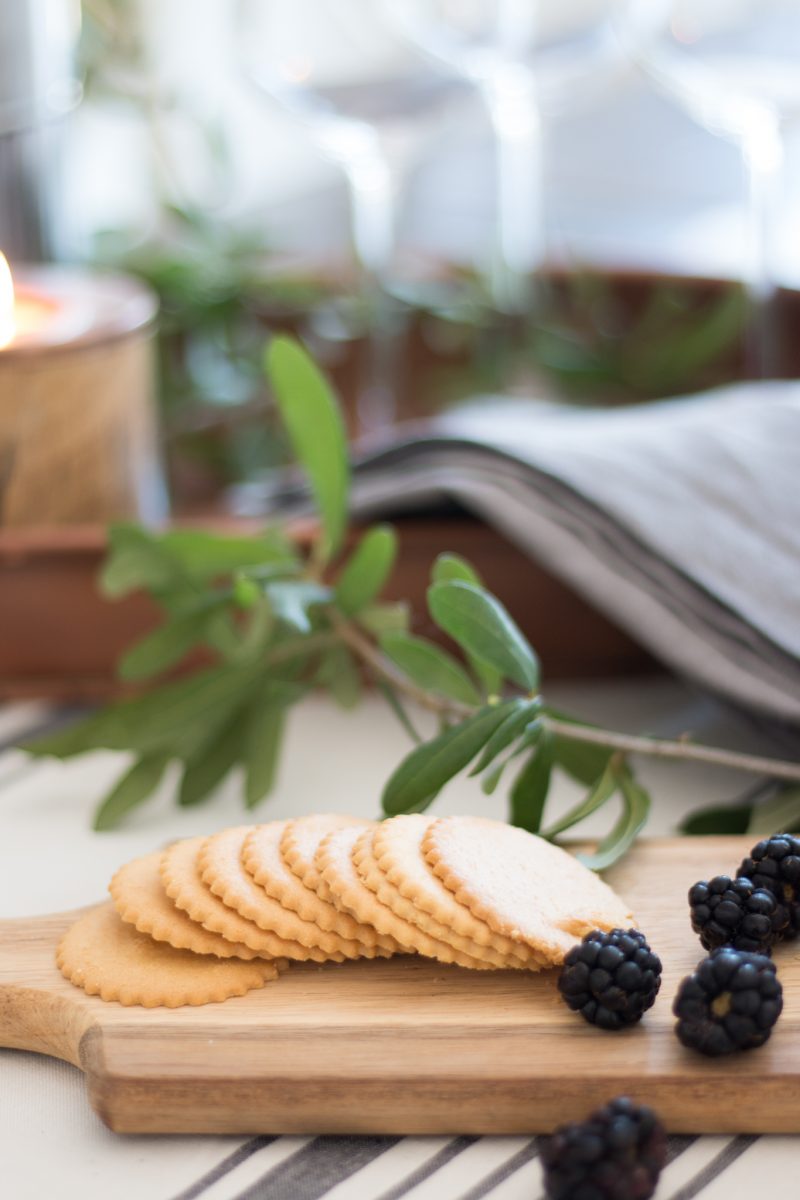 THINK BIG PICTURE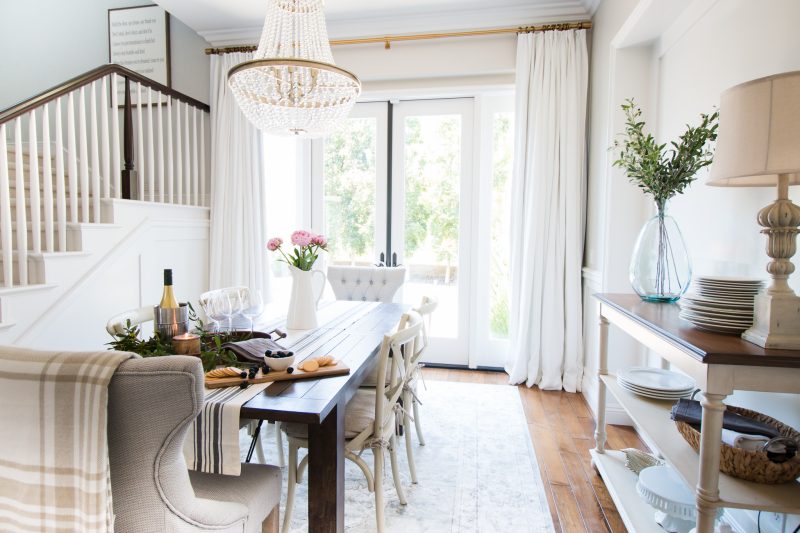 Make a list of what you do in the room. Do you entertain? If so do you want to keep things neutral so you can switch things up during the seasons? Or do you want to commit to a bold pattern. Tonic Living is known for gorgeous bold pattern. That's why I used these in my living room. By the way, they have the best pillow inserts I've ever come across. In this room, I really committed to keeping everything neutral. Using different shades of white gives the room dimension but allows me to infuse color whenever and however I wish. I also like that it keeps the focus on the pretty greenery outside. We throw these doors open quite often and it lets in so much beautiful light.
ASK FOR HELP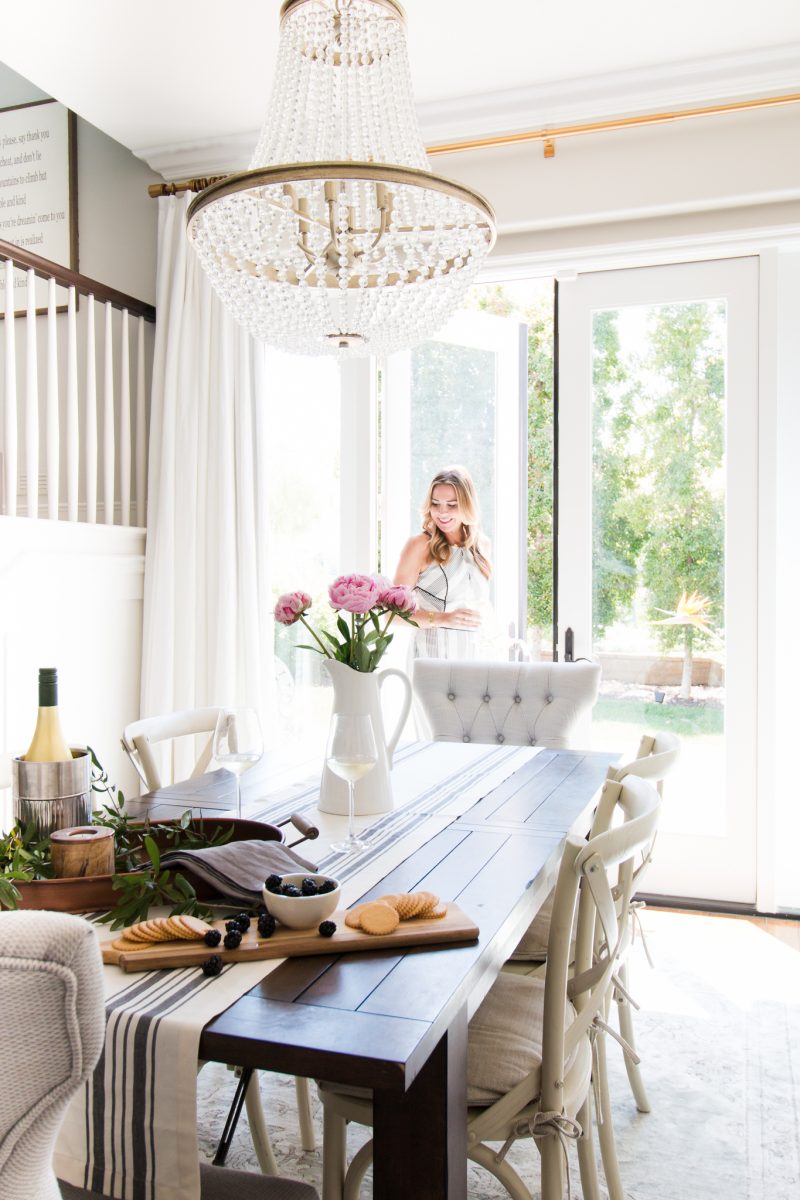 Don't be afraid to ask for help. I am the first to say, "I'll do it myself." I've had that mantra since I was 2. My parents can attest to that. But it really can cost you if you don't know what you are doing. Get advice, ask others, do your research. You'll be so thankful you did.
Those of you with a keen eye will notice the wine and sweets setup moved to the other end of the table. Sometimes it takes me a minute to figure out where I want things! Are you the same way? Just like the drapes, eventually I get it right.
Side note. Peony season! It just doesn't get any better. These flowers make me so happy. They change every day and they just get more and more beautiful. This pitcher was a lucky Home Goods find. We were about to entertain when I noticed my existing pitcher was leaking. So I literally ran right over to Home Goods and found this. Bumping into one of my readers  was such a treat. I love when people say hello.
Hopefully sharing my journey in choosing the right window treatments helps you.  Please feel free to leave any questions in the comment section if I can help you more. We were laughing because just like I knew my husband was the guy for me, as soon as we hung these drapes I knew they were the one. They're a keeper. Thank you, Tonic Living. 
Off to celebrate my beautiful mom on her birthday. Enjoy the day, all.