Can I get an Amen for Friday. We are all totally wiped out from the first week of school. It wasn't a demanding week academically, but the anticipation working up to it made it exhausting for all. If your children started back, I hope it was a smooth transition to the school year. Because I showed you our new gray sofa, I thought it would be fun to share the design direction of our formal space. It's fluid and evolving but I'll share how we came about our decision to go bold with artwork.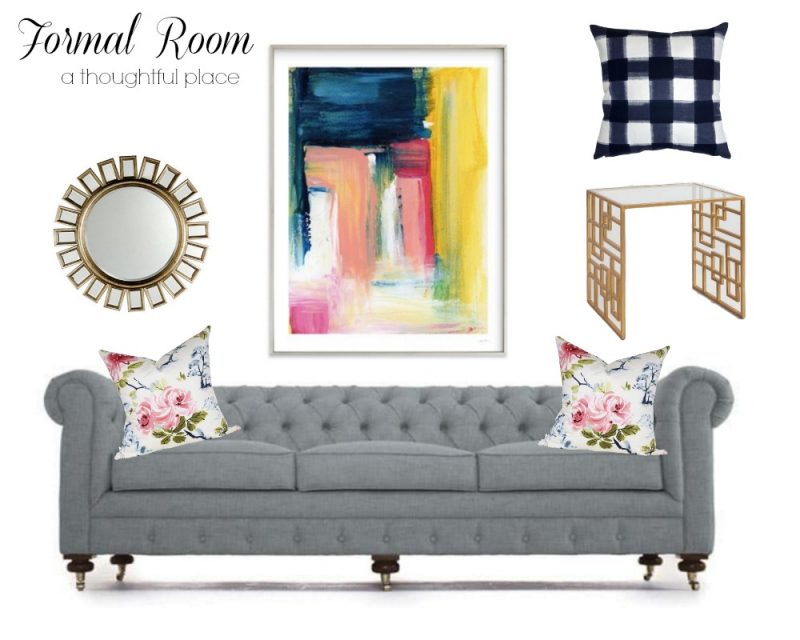 sofa | end table | floral pillow | artwork | mirror | check pillow
As I mentioned in the previous post, we really use our formal living room on a daily basis. But I still want it to read formal and set the tone for the rest of the house. I never shy away from pattern or color and usually choose to infuse those into a space via accessories and textiles. The mirror is one we have had for years and years. Ours was a HomeGoods buy.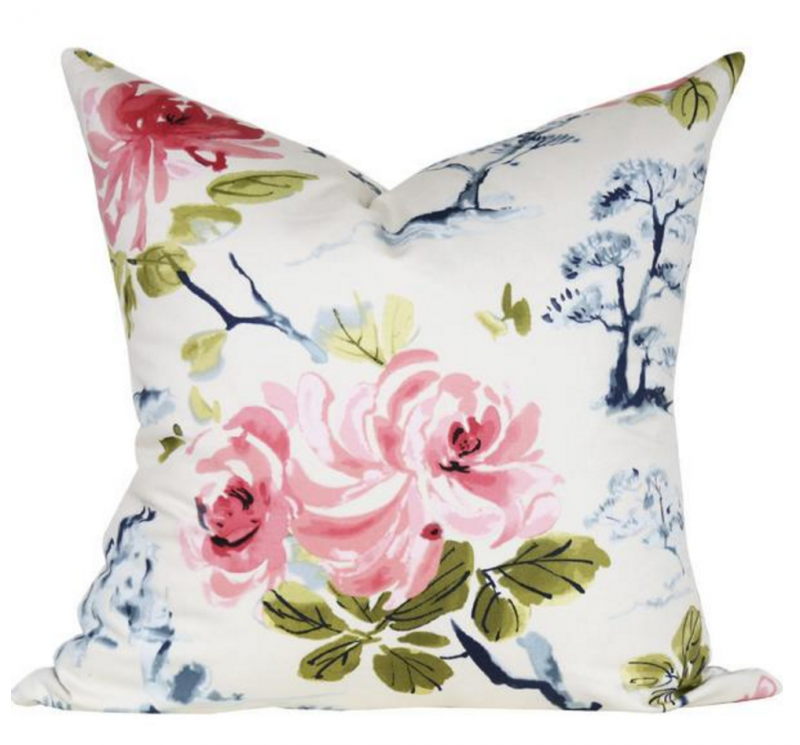 I have been swooning over this fabric for quite some time now. If I don't use it in this room, I may need to sneak it into our family room or bedroom. My husband is on board with a little floral here and there if I keep it to a minimum and balance it with masculine elements. That is what I like, too. And I do think that a little bit of floral helps to soften a space and keep the eye moving. We used a little bit of floral in our last living room and we will here, too.
choosing artwork
First and foremost you need to love a piece of art that will hang in your space. We have always gone with pieces that evoke emotion or remind us of our family or travels. We plan to go big over the sofa as the ceilings are quite tall. I also knew I would opt for one large print versus a few smaller for impact.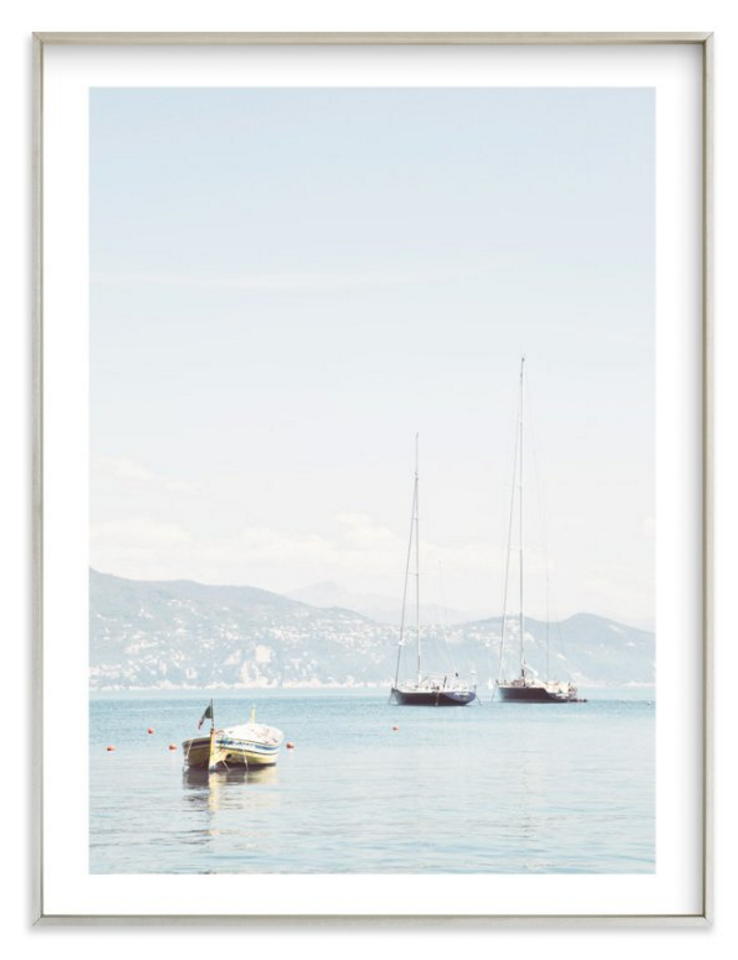 Portofino Afternoon – Three Kisses Studio
We both immediately fell in love with this print. For many reasons. But while we LOVE this we really did feel it would fall quite flat above a gray sofa with gray walls. That can be such a beautiful look but we want a bold jolt of color.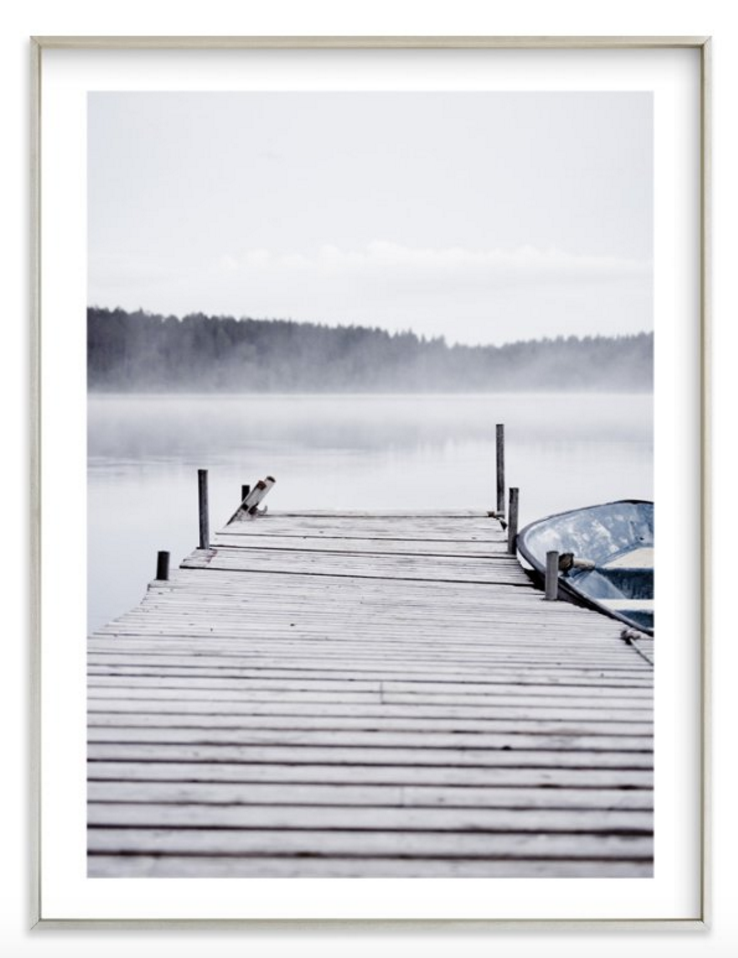 Cool Summer – Johanna Phillips Huuva
This was the other gray print we loved. I think this may pop up somewhere else in our house. It reminds us so much of our special trip to Big Bear we take with two other families each year. Again, just not enough punch for this particular design.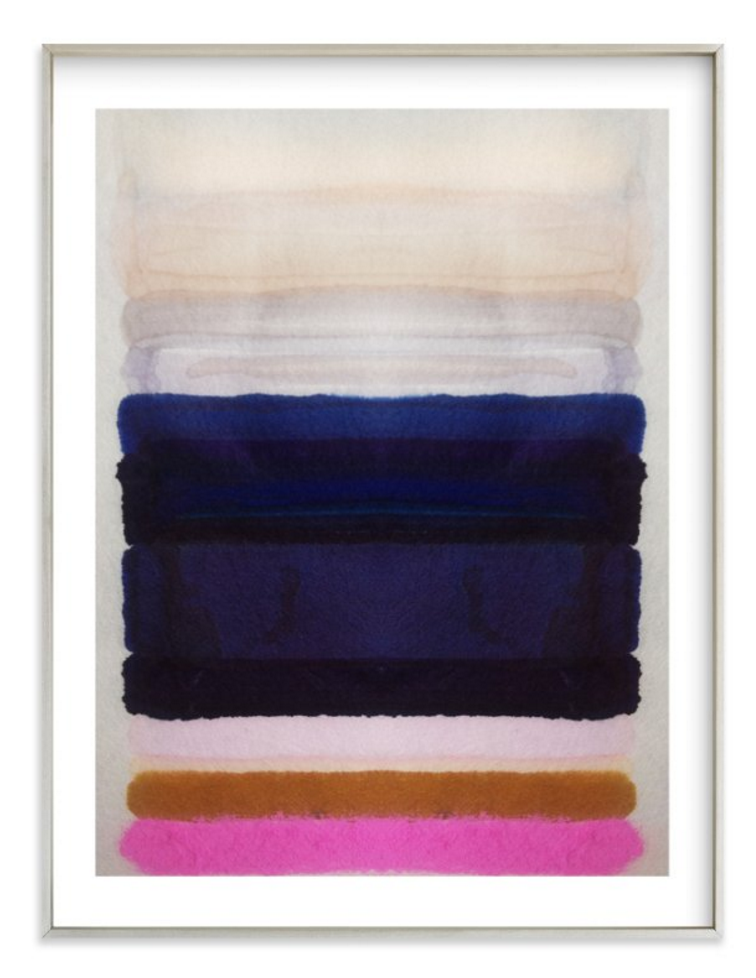 So we narrowed it down to two colorful prints that we both really liked. Not gonna lie, the pink was  bit hard for the hubs at first but he is trusting me (oh dear). While I was draw to this one, the block of navy read to heavy for me and it is going over a very heavy piece of furniture. Not the balance I need.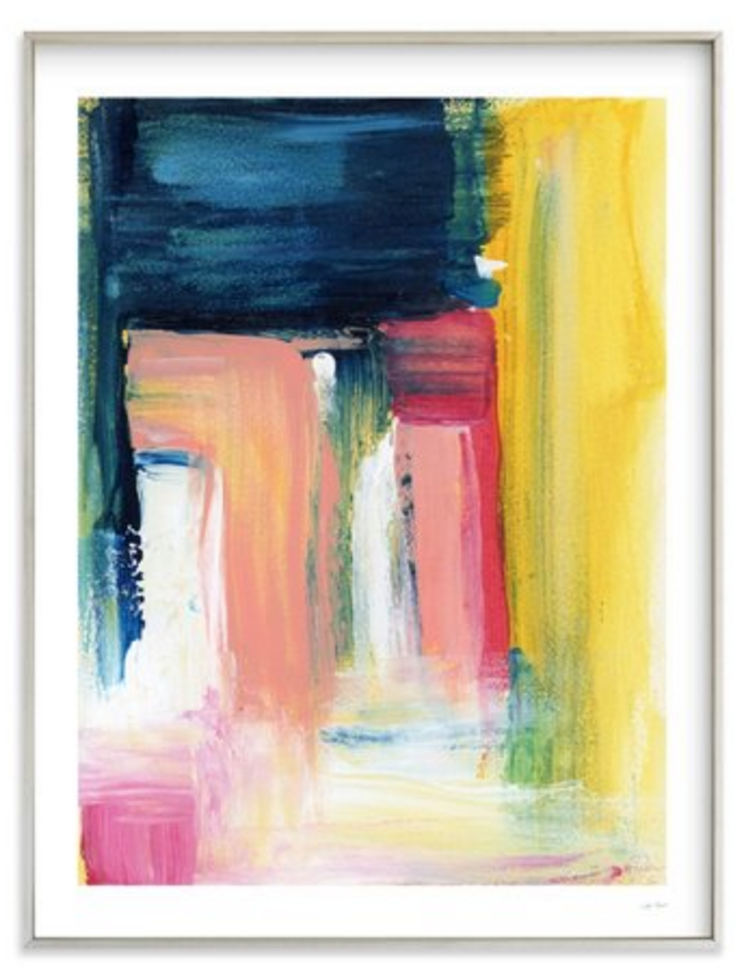 This was it. There is something about this that we both really loved and so do my children. Both kids said it makes them feel happy. That's what I want art to do in our home. The combination of the colors and the movement just really work for us. There is a really great energy about this one. And while it may not be for everyone to go this bold, we think paired with neutral furniture and a minimal rug, it will work really well.
So that is a peek into where we are headed. I'll keep you posted as we make some progress.
My in-laws are coming today to visit for a week! We are so exited to have them and since we don't have a lot of furniture (sectional is upstairs) we have "borrowed" the gray sofa and it is in our family room for a week. Musical couches over here! Once it gets placed back in the living room I will make more progress.
Happy Friday to you!