Fall is just around the corner and the holidays mark my favorite time of the year. This month the Michaels Makers put their creative juices to work to come up with creative pumpkin ideas. I have to admit that given the Southern California temps, we still have summer on our mind. I thought I would ease into the Fall season with a pumpkin vase inspired by some of my favorite fabrics. You may remember I used a black and white buffalo check last year to inspire me. This year it's blue and green fabric.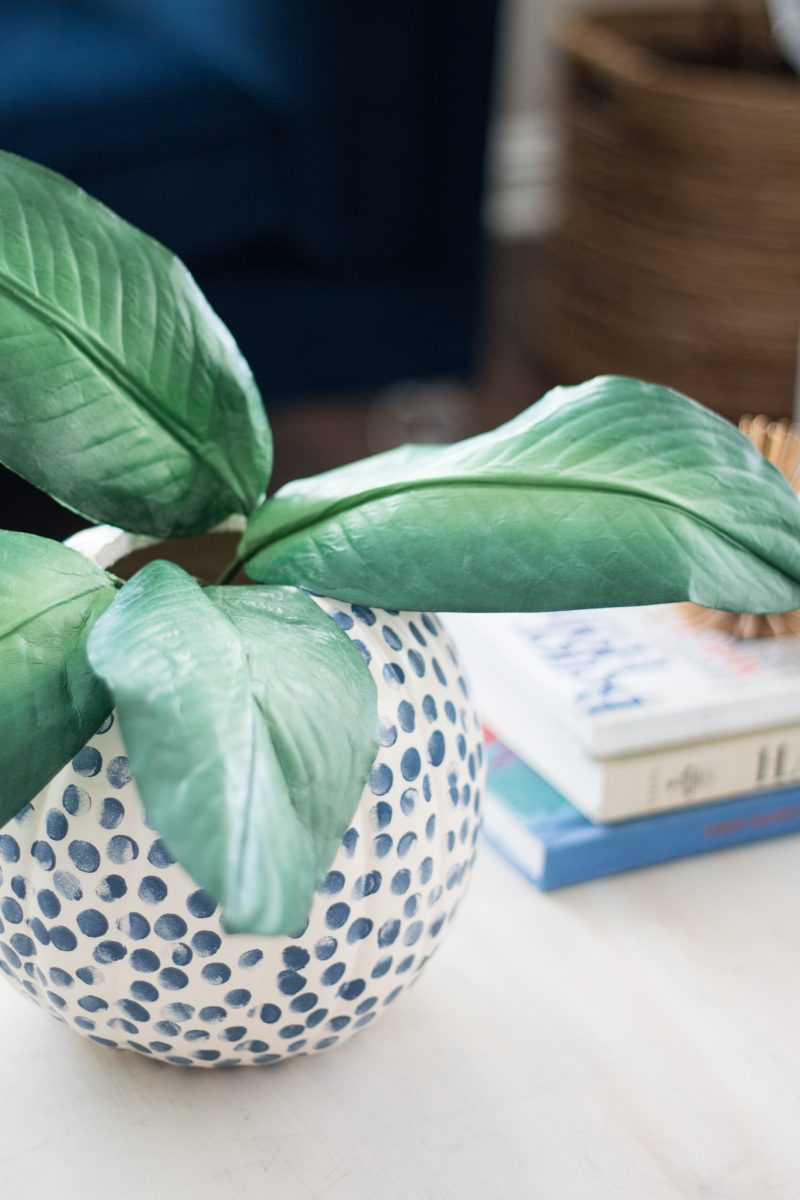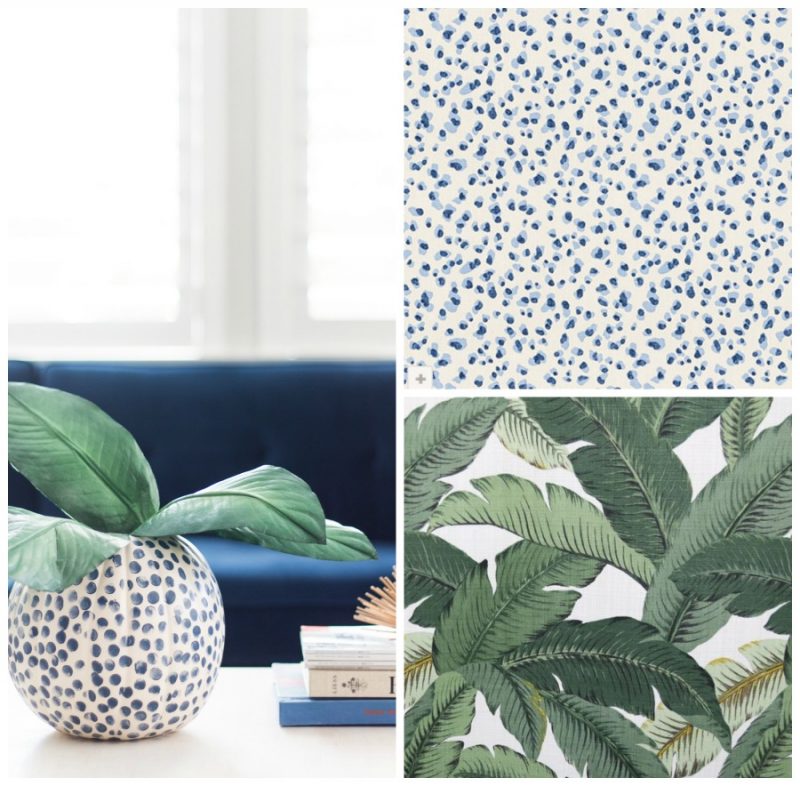 You can see a sneak peek of our blue velvet sofa in the background! Our sofa from the last home is upstairs and I decided to give our downstairs a fresh color scheme. I was inspired by two beautiful fabrics. I just adore them both. This pumpkin vase was super simple to make and is a fun addition to our family room.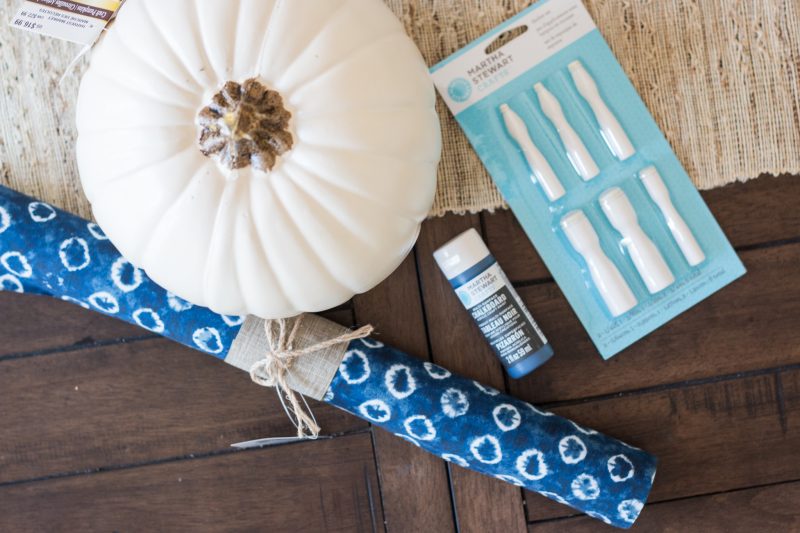 Michaels has a ton of different craft pumpkins right now. So many colors and textures this year. I went with the classic off white pumpkin because it worked best with the fabric look I was going for. I also picked up that cute piece of fabric to use as a runner on our dining room table.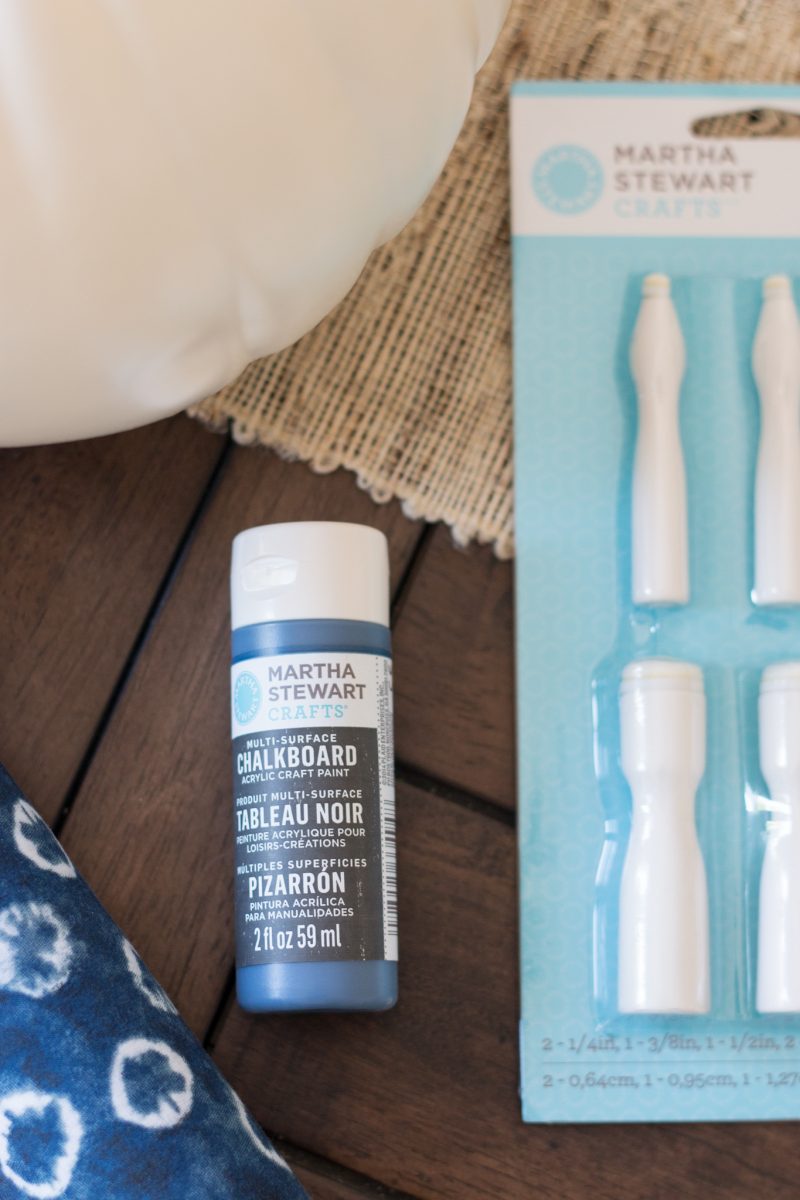 The paint I used is called, "Indigo" and it's a GREAT color! I think it will be popping up in future projects around here.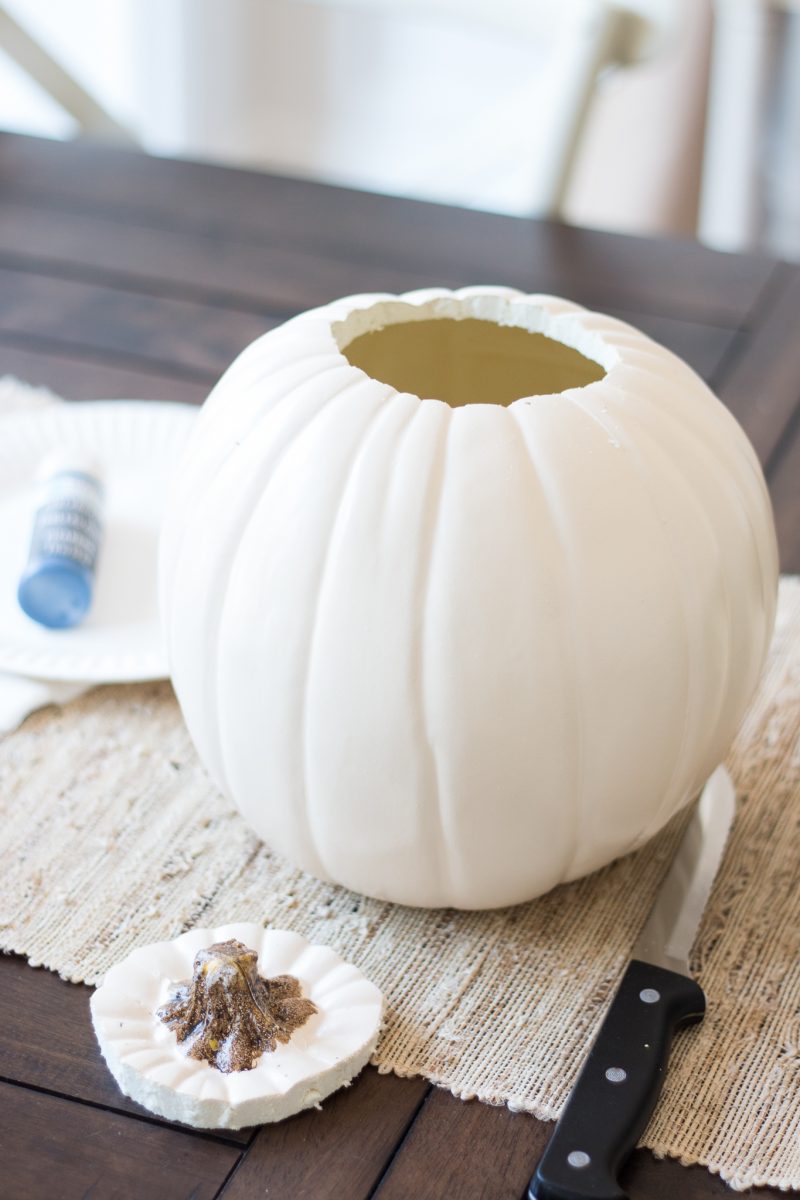 Step 1:
Cut the top of the pumpkin out. It's not difficult but takes a little elbow grease. Just be careful.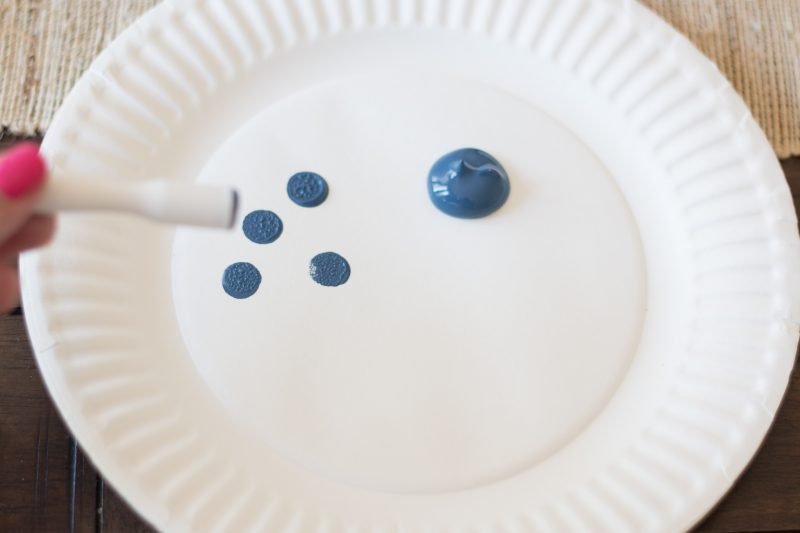 Step 2:
I recommend these dabbers sold at Michaels. I am happy to have a set on hand now. Practice dabbing your paint to get the hang of of it. You definitely want to get rid of some of the paint before touching the pumpkin. I was able to dab about 4-5 dots before adding more paint to the tool.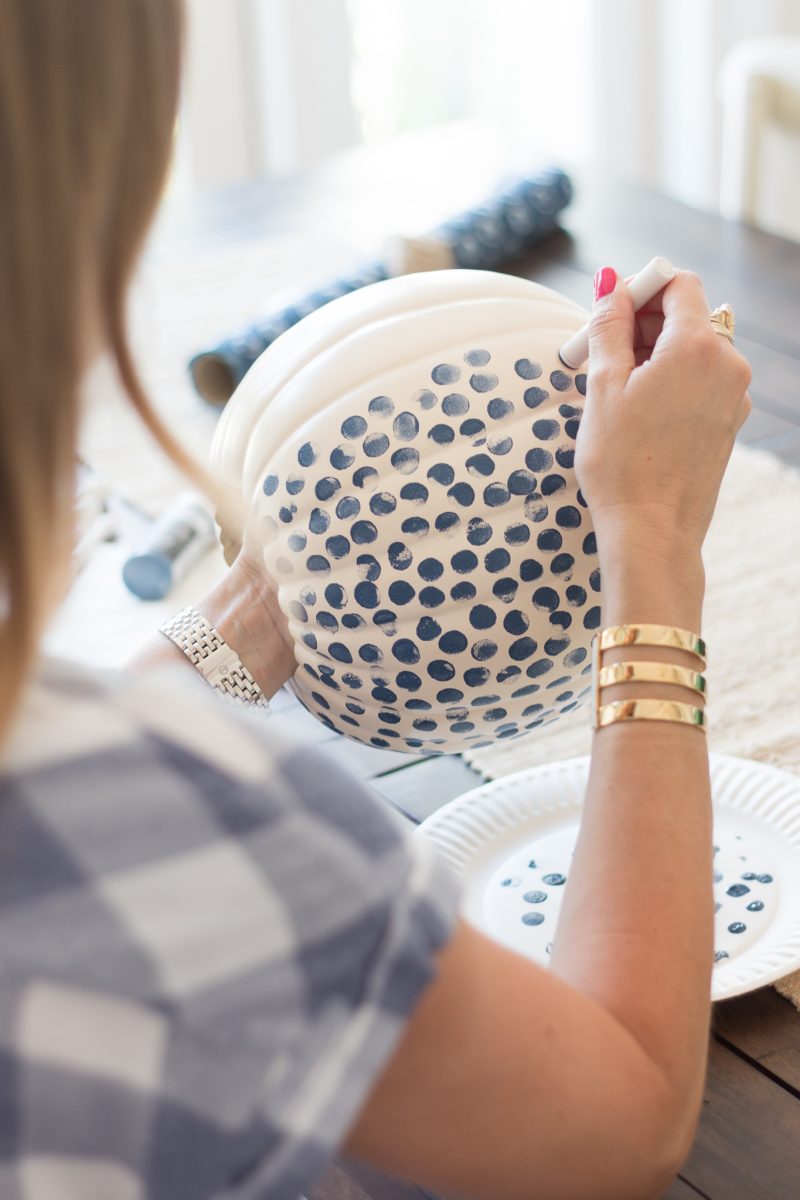 Step 3:
Don't take this too seriously. The more relaxed I was and the faster I dabbed the better the spots turned out.  You want them to look a bit faded in spots so less is more. Easy project and you could also get the children involved. This could be made in absolutely any color.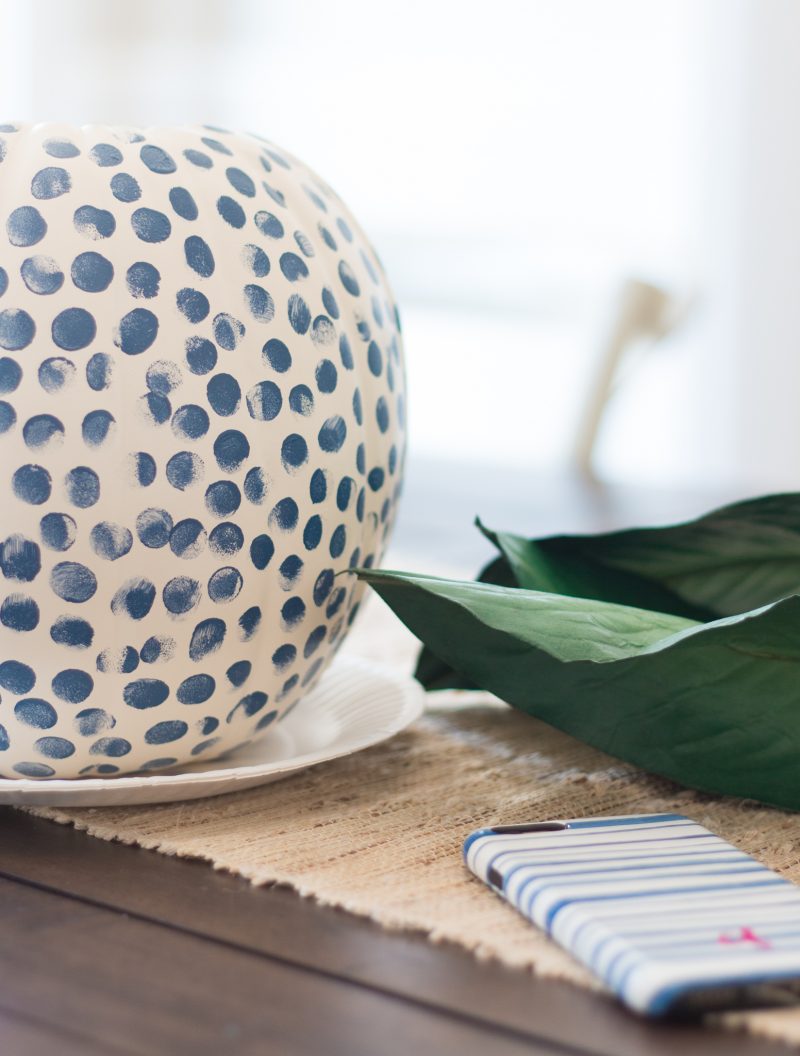 Step 4:
Let the paint dry! Then add the palms. I used the faux palm leaves from Michaels but you could use fresh greens or flowers, too. I used a store-bought bouquet last year to add a big burst of color.
And that's it! I like the way it plays off of our new chairs and our pedestal table.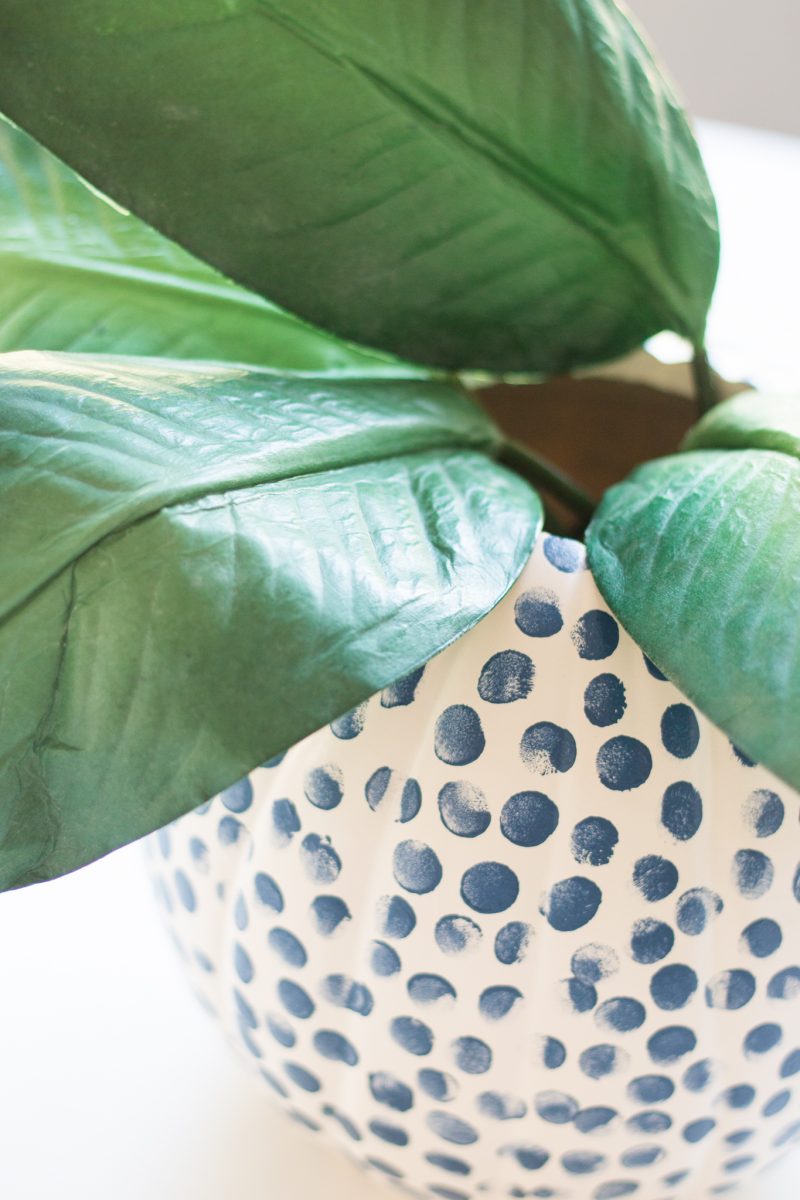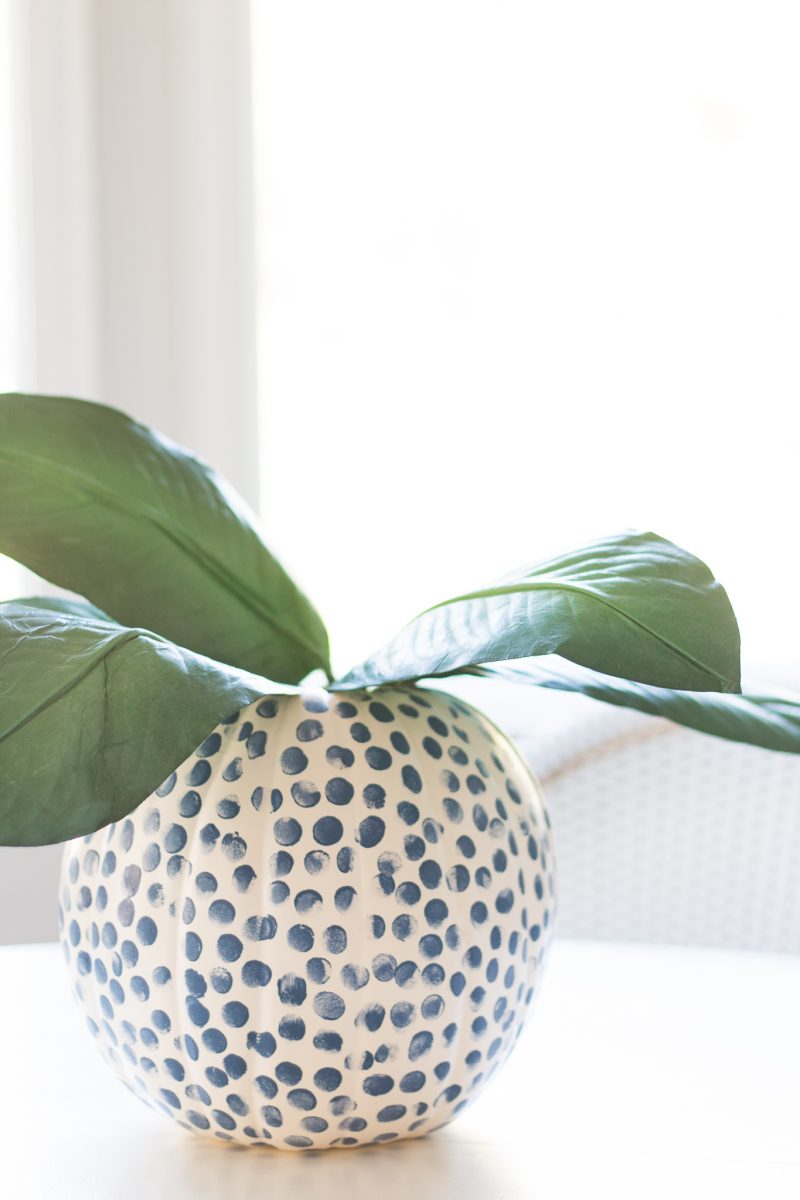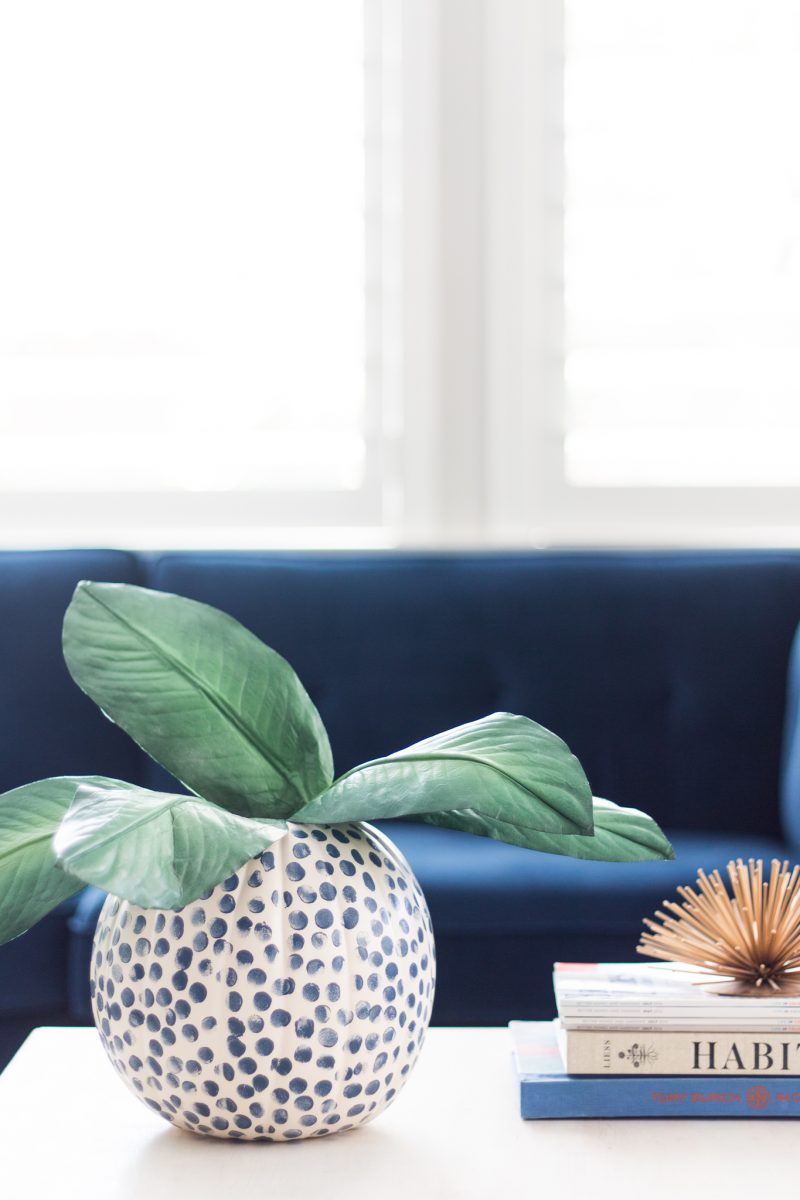 This project can be adapted to absolutely any color or pattern that fits your own home. Maybe stripes or buffalo check? Simple to create and adds a little custom touch to ease you into Fall.
If you're getting a jump start on Halloween costumes these might help:
Donut and Coffee Costume || Easy Hamburger Costume || Fall Fairy 
To kick off fall in your own home, visit Michaels.com and check out the variety of craft pumpkins available – there is every color, shape and size you could ever want! There are tons of ways to DIY your own craft pumpkin for your home, a party or even as a gift.
Be sure to check out all of the other Michaels Makers pumpkin ideas on the Michaels blog.