First and foremost I want to thank everyone for their kind comments on this post. Your heartfelt wishes means so much to my entire family. Today I am keeping things a bit lighter with some really fun fashion finds. No matter what your budget is, a great find is a great find. I'v partnered with Walmart to show you how you can stretch a dollar and create two Fall outfits. Every piece is under $40, shoes included. Let's get to it.
FALLING FOR PLAID
Fall is a tricky one because often times we find the temps to still be warm, but we are longing for the warmer colors and booties. This sleeveless plaid top is the perfect way to welcome Fall. As temps drop, just toss on a cardigan. (The top is far prettier in person than on the website).
Ladies! Listen up. These booties are legit. The sand color is ideal because it goes with everything. They are very comfortable and work great with a no-show sock. You would never ever know that they only cost $14. Yep! You read that correctly. Total steal. I am VERY picky with shoes and these are soft and feel good on the foot.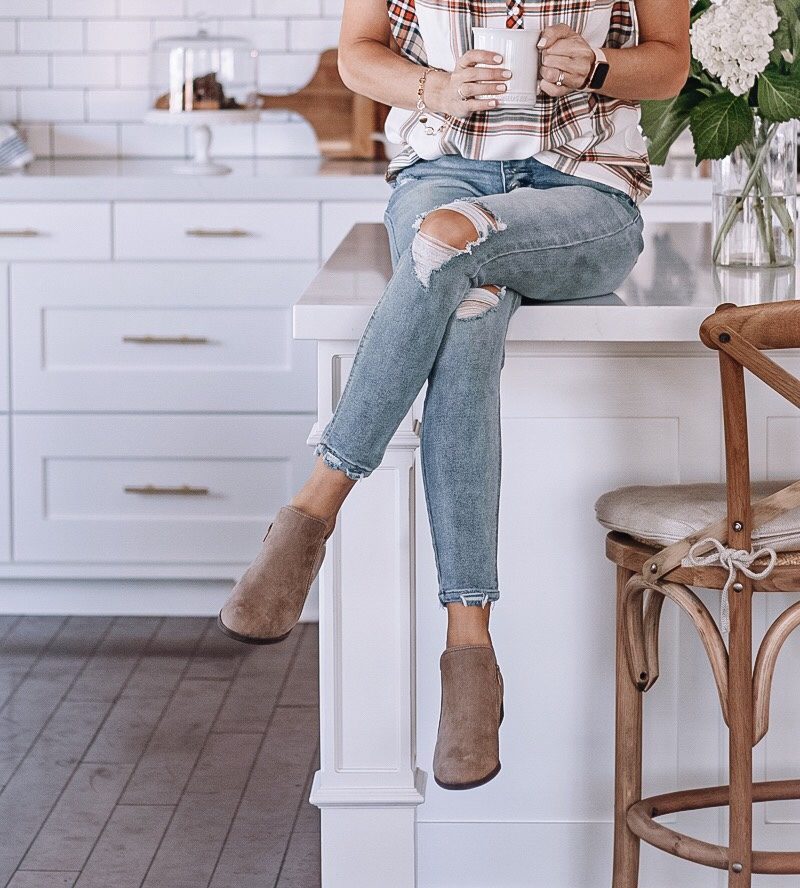 The heel on these booties isn't too high and the best part is that they are quiet when you walk. No heels clicking on the floor. If you have daughters and their feet are still growing, this is they way to go. Why spend a fortune on shoes that will only fit for a short amount of time? Walmart did well with this one.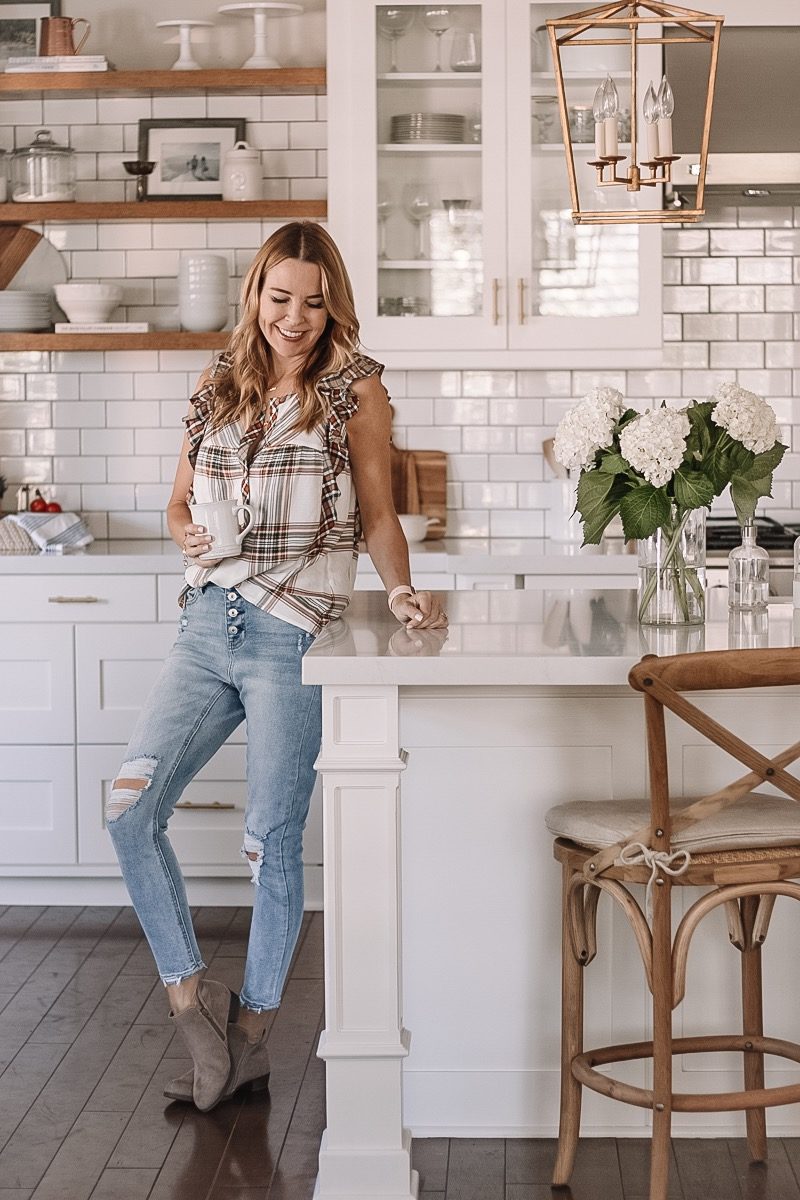 OUTFIT INSPIRATION
This ENTIRE outfit from Walmart will only set you back $45! That is awesome.
CLASSIC VIBE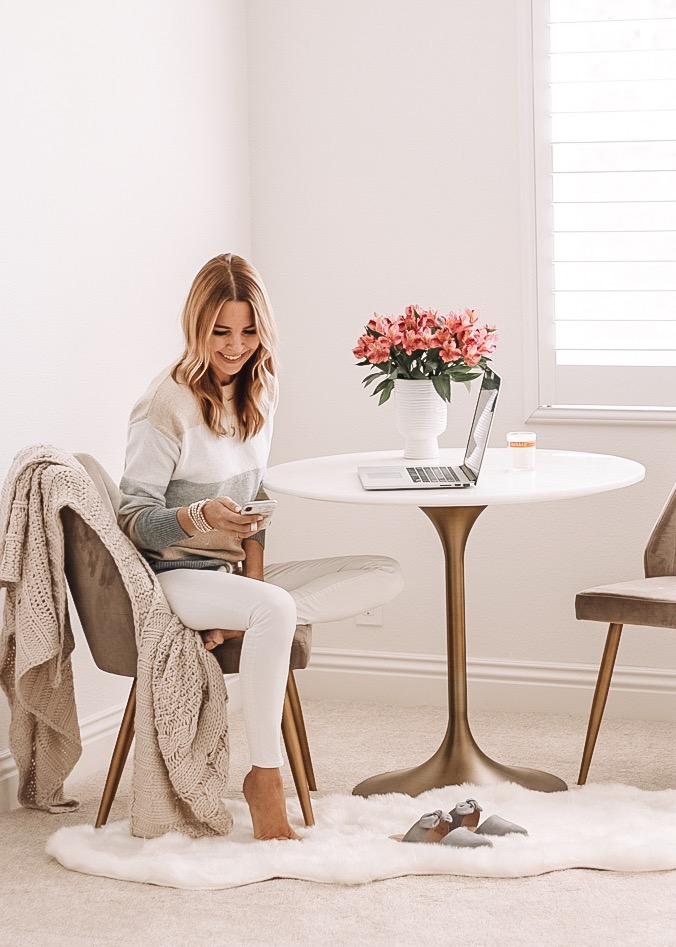 Next up is a neutral, classic look. This striped sweater is crazy soft and comes in many different colors. I went with a size medium to be sure it wasn't too form fitting. It's lightweight and not itchy in the least so a tee underneath is optional. Of course you can layer up for colder months.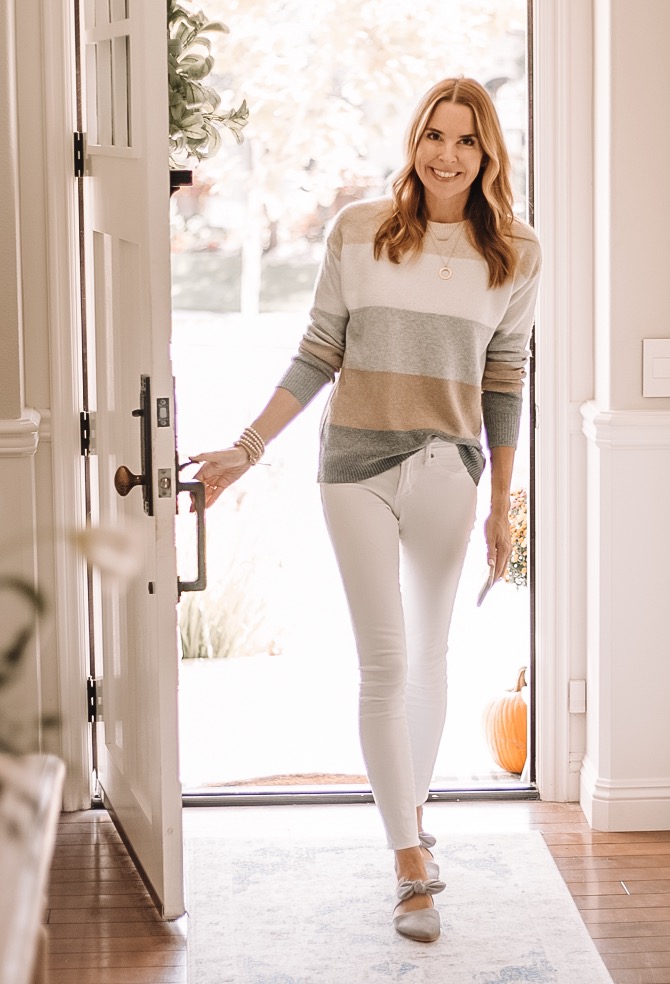 sweater | similar jeans | shoes
These shoes!!!! The second I saw them I had to have them. They could not be cuter and look high-end. This outfit would also be darling with this pair of sneakers (memory foam insole). You can score this entire outfit for under $80, shoes included.
TOO CUTE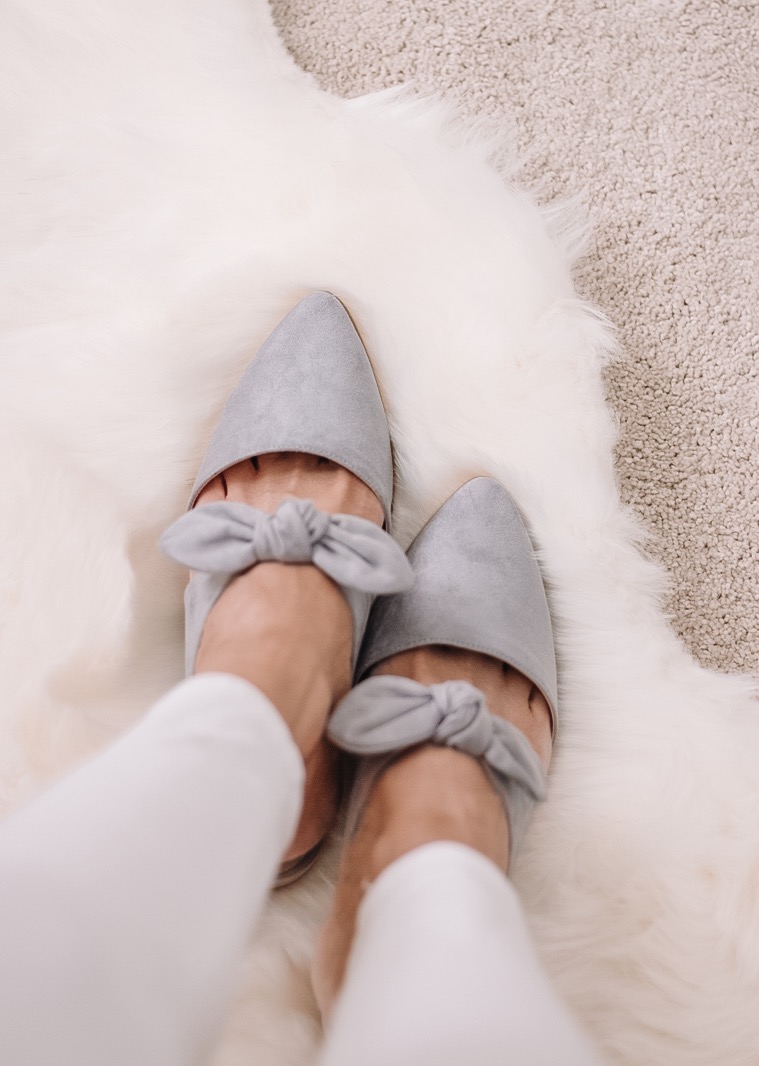 The bow covers an elastic band so they fit well on the foot without slipping off. Cutest darn shoe!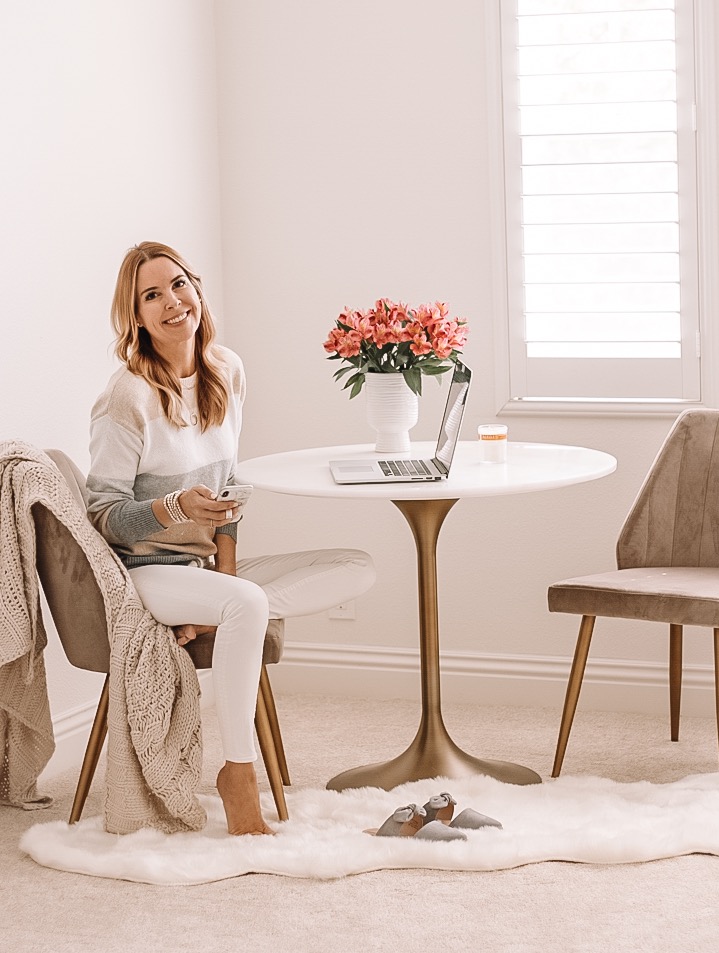 If you saw my recent office space reveal you may notice things look a tad different. Our carpet was just installed and we are over the moon. We are just beginning to move everything back into this space.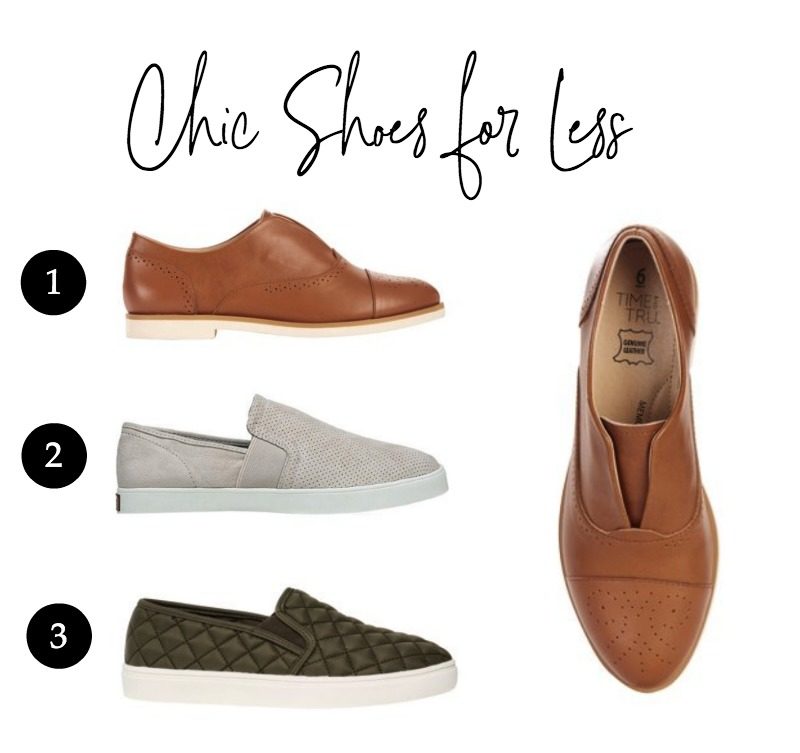 These three shoes receive excellent reviews and are such a good deal. The quilted sneakers come in a few different colors, including leopard! Walmart knocked this dupe for the designer pair out of the ballpark. I have a pair very similar to these and wear them all the time. They have a memory foam insole which makes them extra comfy. I also thought these would be a great choice for Fall. Such a pretty color and a classic look for sure. You can't beat the $24 price tag.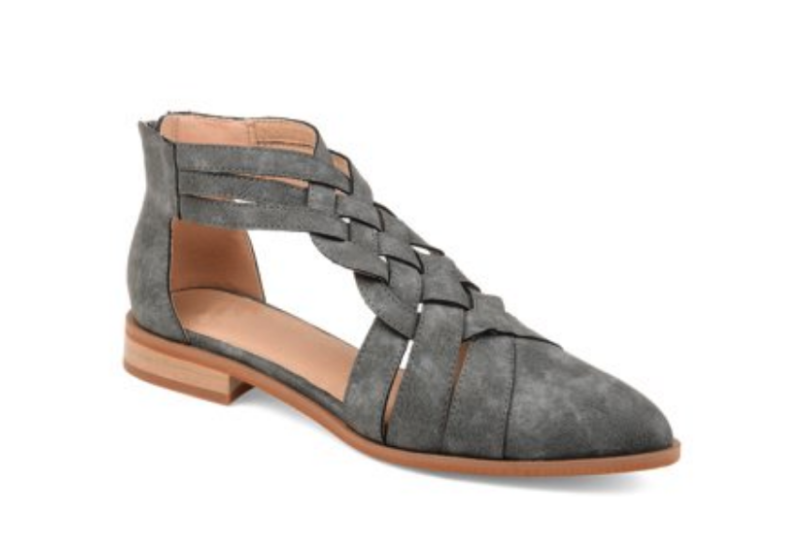 And one more cutie pie find for good measure. Love this shoe. It comes in a few colors but this gray is my favorite. You can check out the September Edit and what is trending at Walmart right here.
What's on your agenda for the day? I've got some work to get done and then I may head to the beach with my book. An hour of alone time can do wonders. Enjoy your day, friends.
SHOP THESE LOOKS

*Proud to partner with Walmart on this post. Affiliate links used.