I've been so excited to share today's post with all of you. Remember when I had to give up my office for our upstair renovation project? Well, that has been remedied thanks to World Market. We partnered to create a small space glam office which will double as a game table and cafe style hang out space for our teens. Come on in.
OFFICE SPACE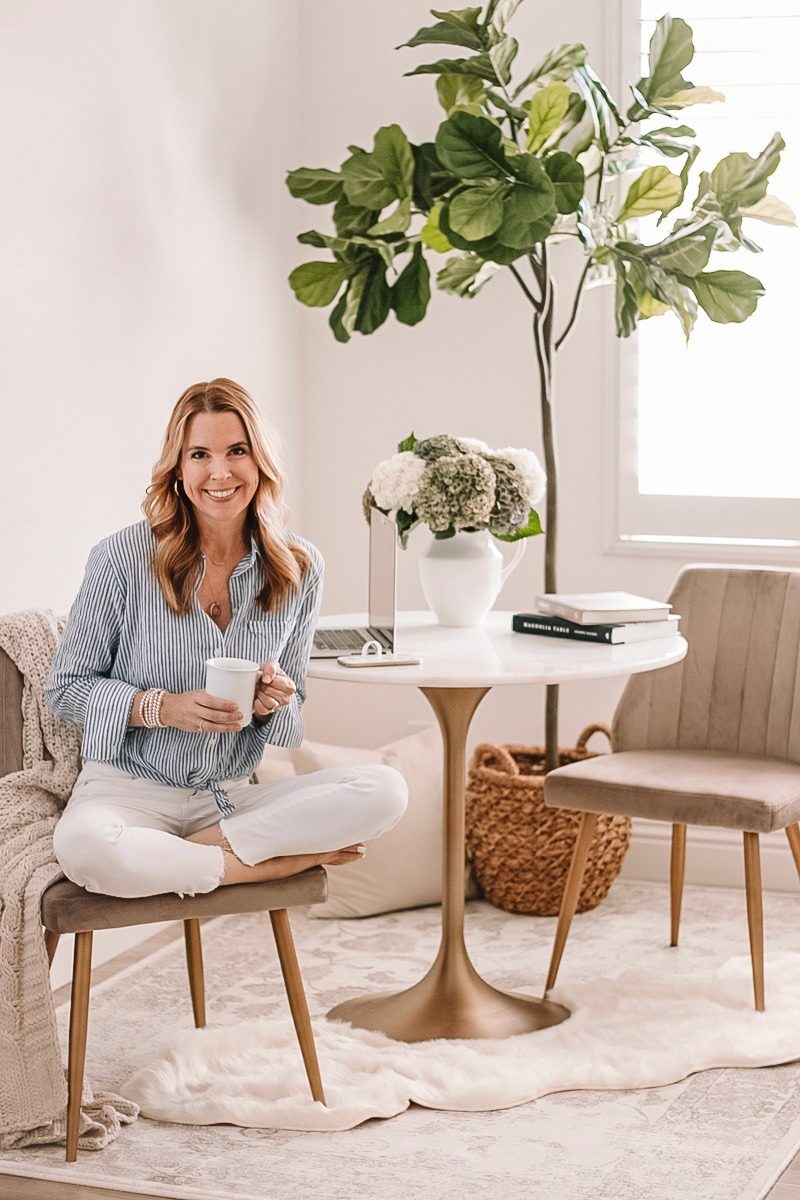 While the footprint of this new office space may be smaller, I feel like it's a major upgrade. Just one small corner feels like a dream. Instead of looking at a wall, I now have a view out the window and a ton of natural light. But most importantly a quite space to get work down with the kids are in school.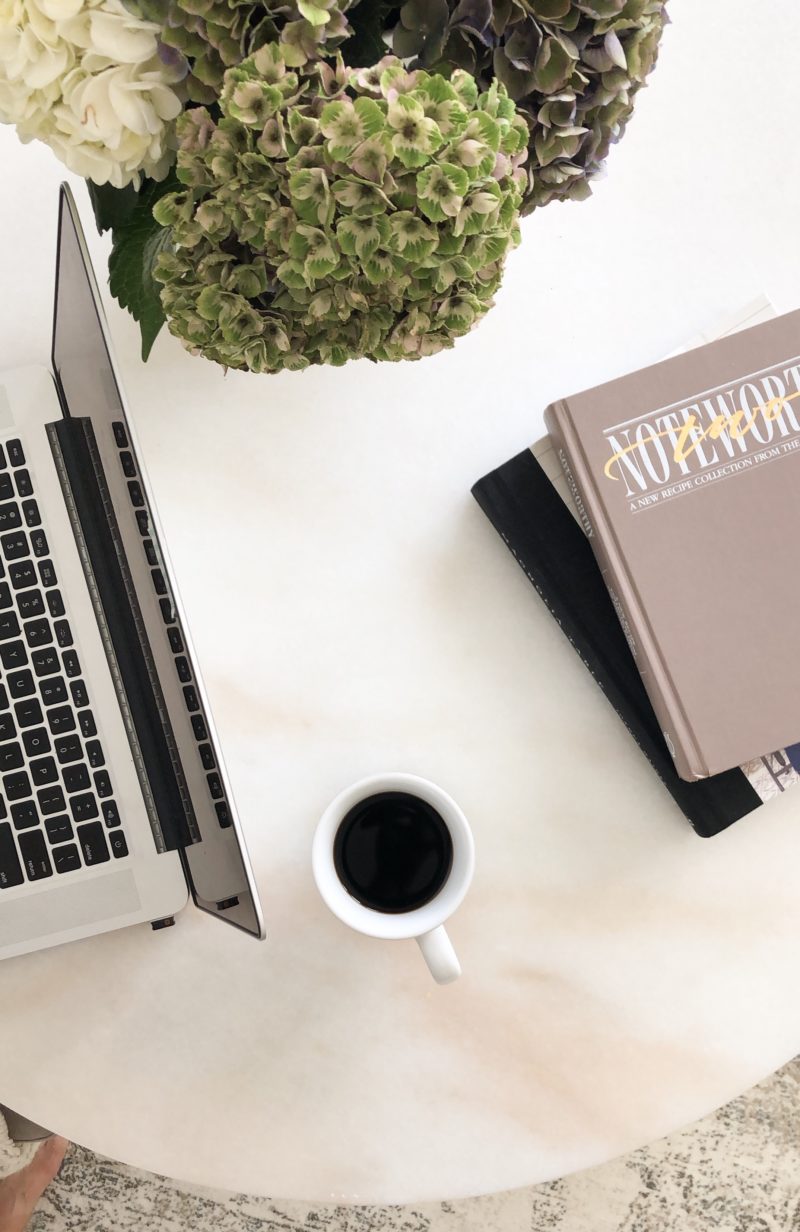 The majority of my work gets done between the hours of 7:30 – 2:30. That's not to say it doesn't spill over into the evenings most nights, but when I am sitting at this table it's while the children are gone so I'm not taking up any of their coveted hang-out space. The marble table is just the right size for my laptop and a few other items.
VELVET CHARM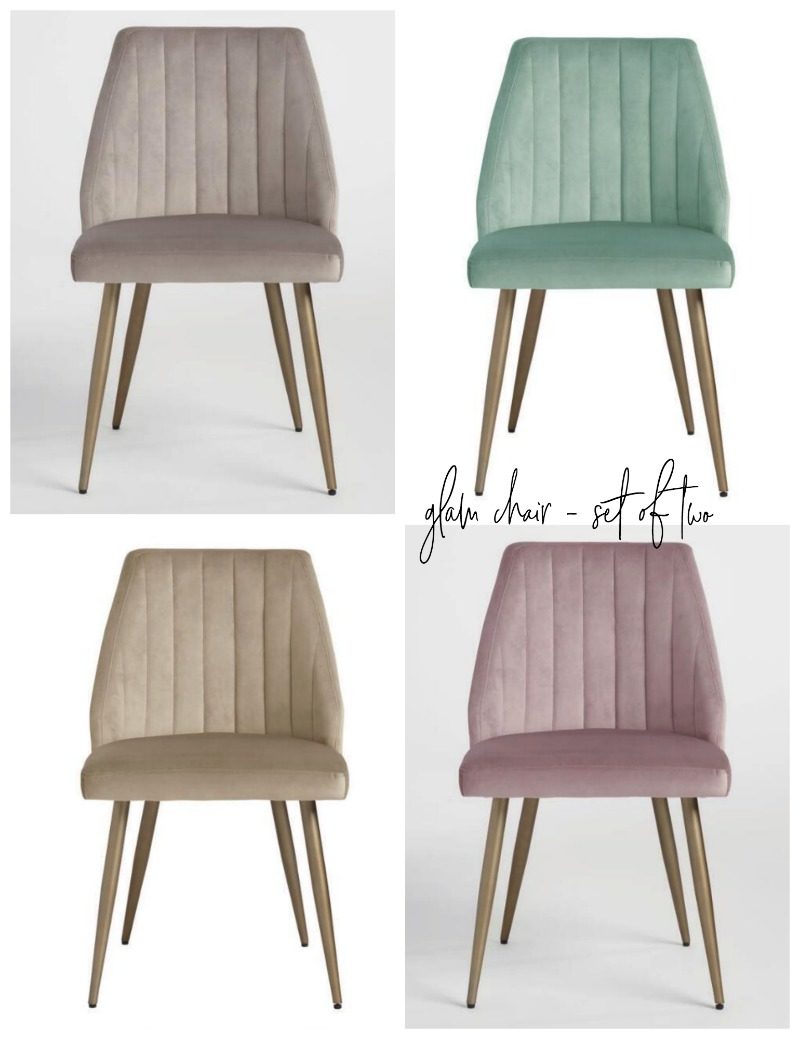 These chairs are so pretty. They come in sets of two and now come in four lovely colors. I know my daughter's choice would have been the teal but seeing as thought the teen space is for everyone I am trying to keep it as neutral as possible.
NEUTRAL BEAUTY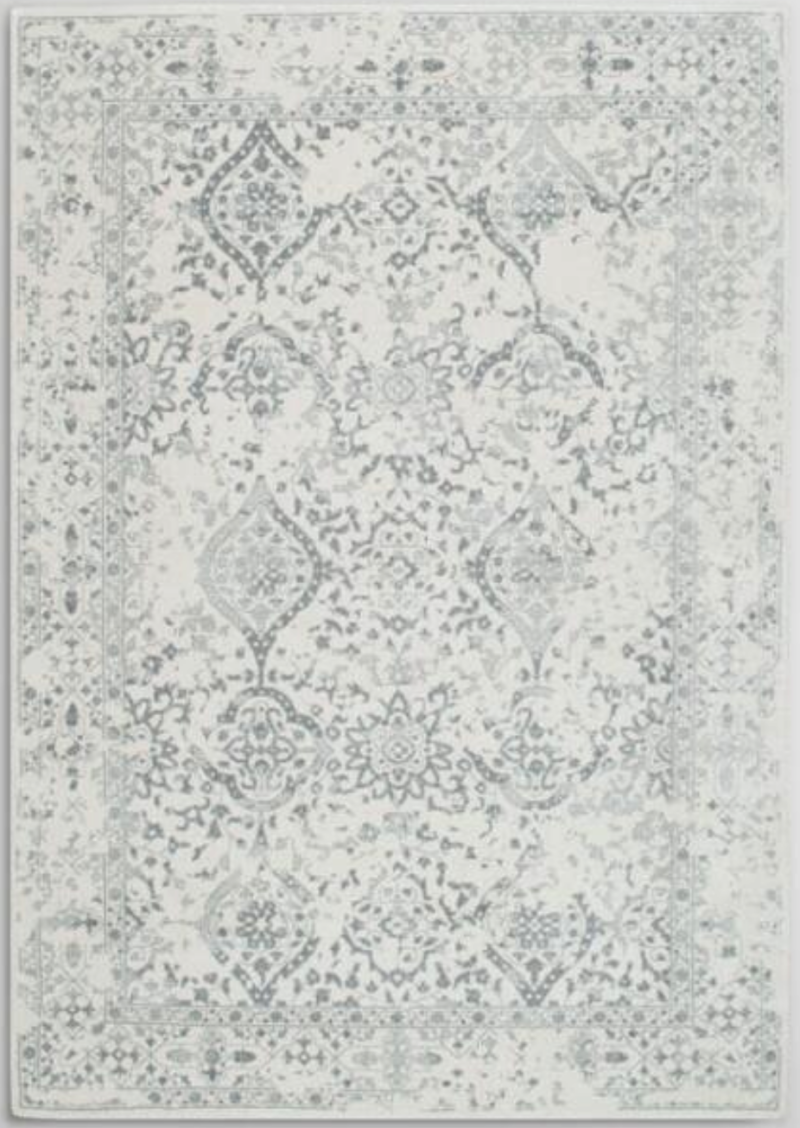 I've had the rug in the photos for years, but this one is a really pretty neutral choice. I love the vintage feel with the faded areas. Even if you choose something without strong colors, it's the pattern that gives the space energy. You can elevate the look by layering with a sheepskin rug.
THE DETAILS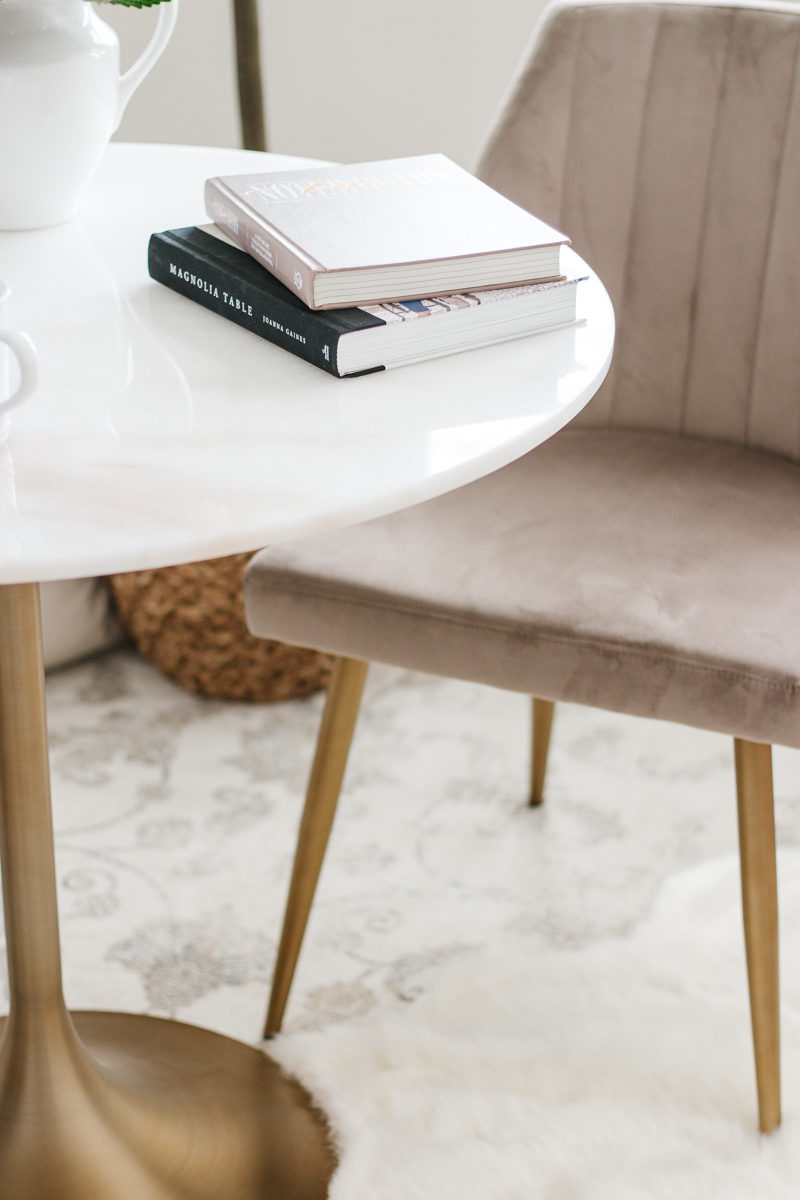 I love the way the gold legs look on the sheepskin rug. This particular one is 2′ x 6′. It's beyond soft underfoot. The unique size lends itself to being layered underneath a coffee table, too. Definitely a great piece during the holiday season, too.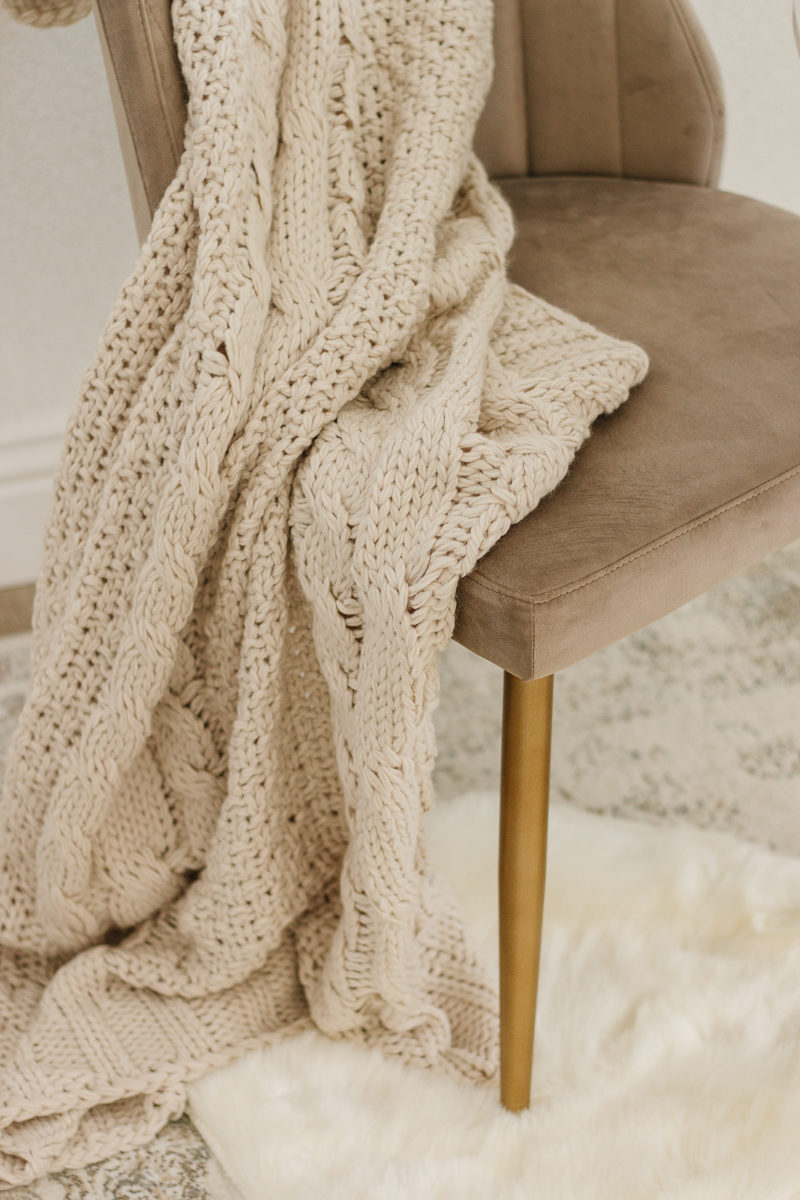 This champagne cable knit throw is the a gorgeous color. Easy way to add texture and warmth to a space.
THE BIG PICTURE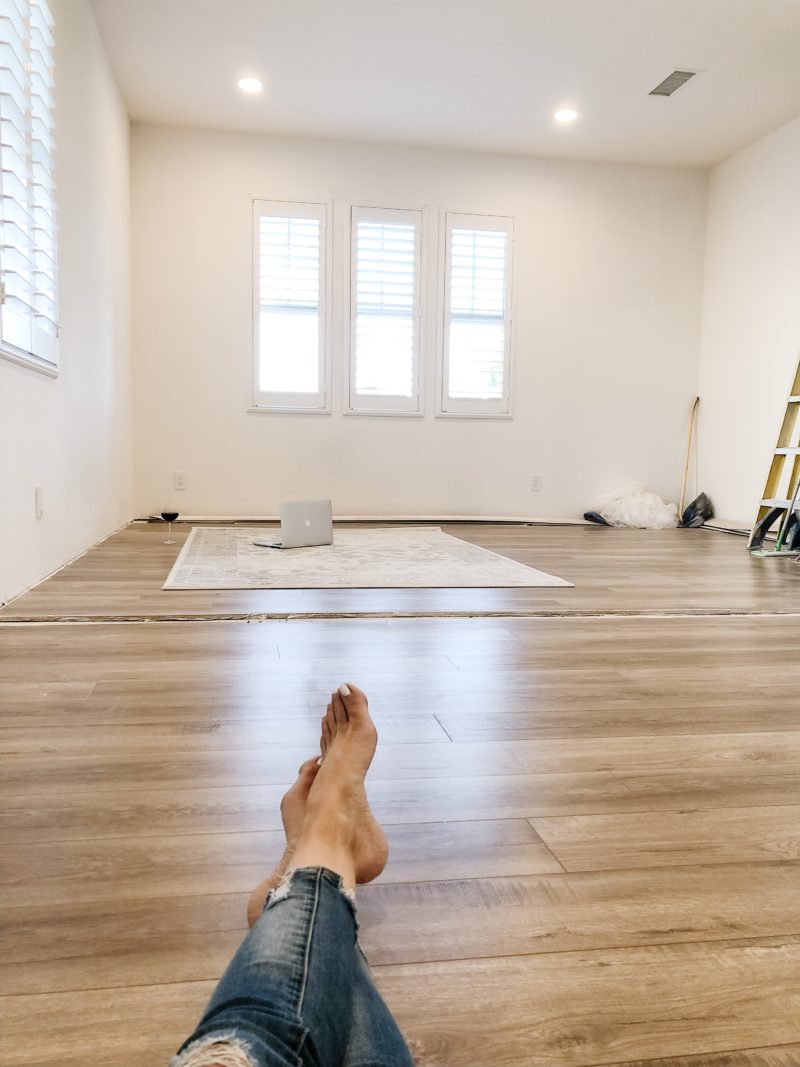 renovation plans | renovation update
Do you remember when I shared this? This used to be two rooms and my previous office, while lovely, had me staring at the wall that is now missing. To give you some perspective, my new office sits right where the laptop is resting. I guess I felt at home there from the beginning. The rest of this room looks . . . well. . . pretty much like this still. We have a long way to go but we are making steps in the right direction. Plus having a spot from which to work is fantastic. I am so grateful.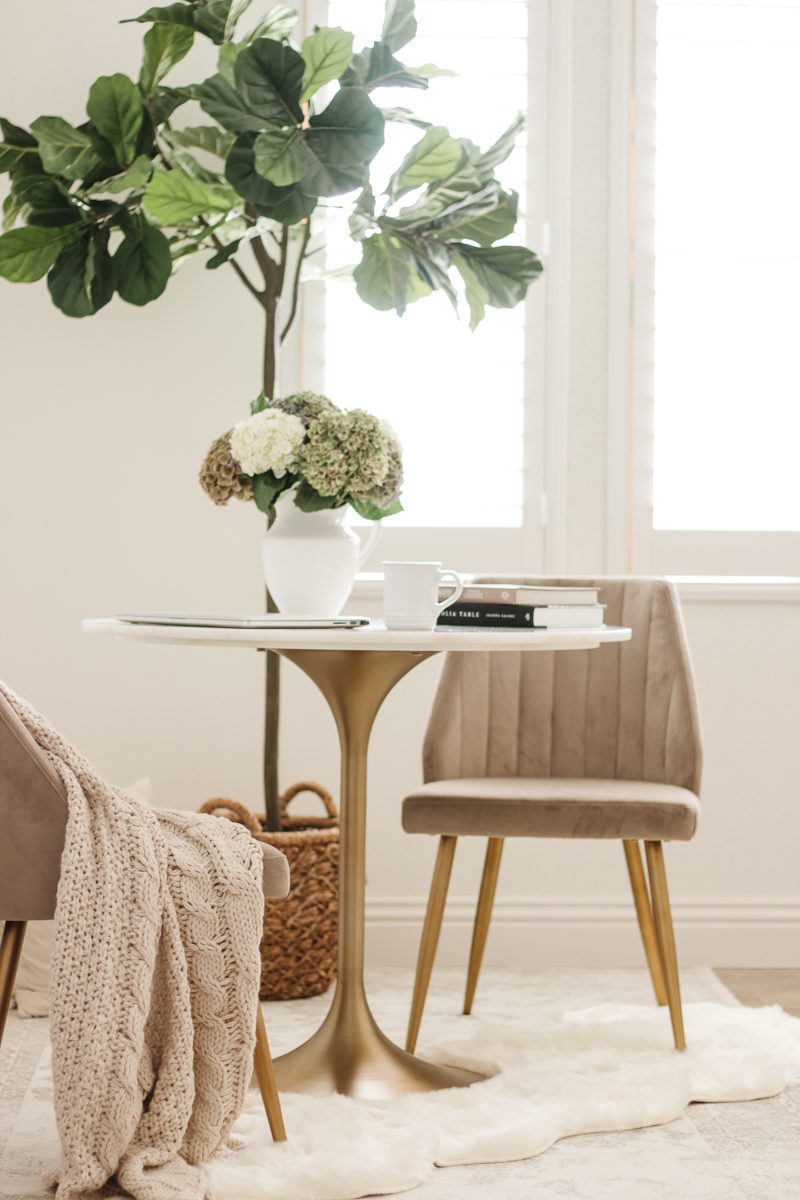 chairs | table | sheepskin rug | basket | tree | throw | pillows | rug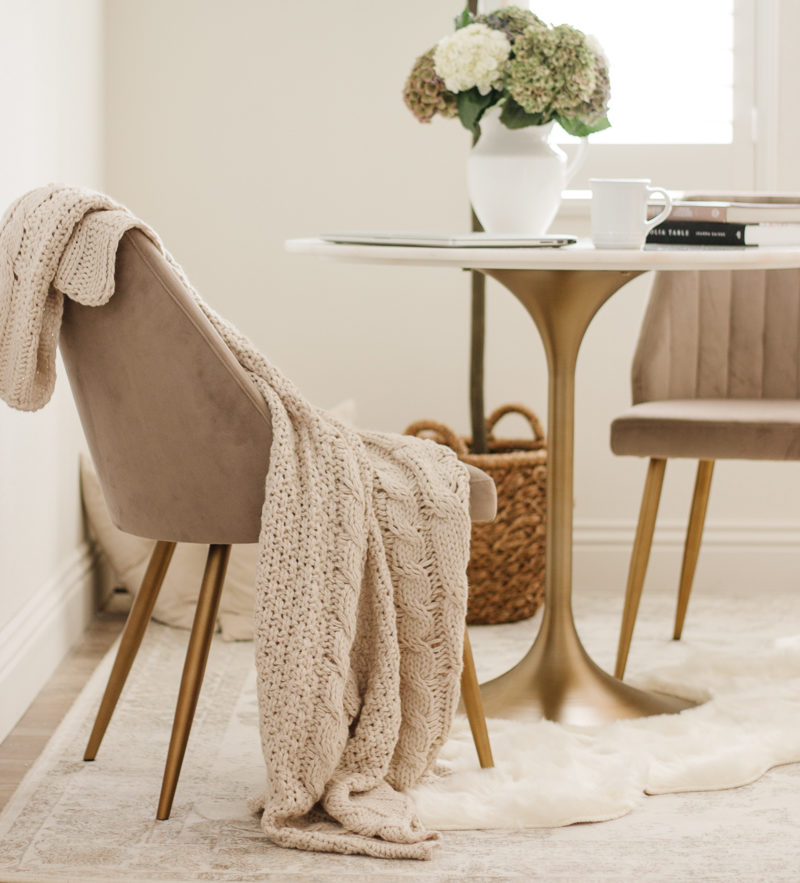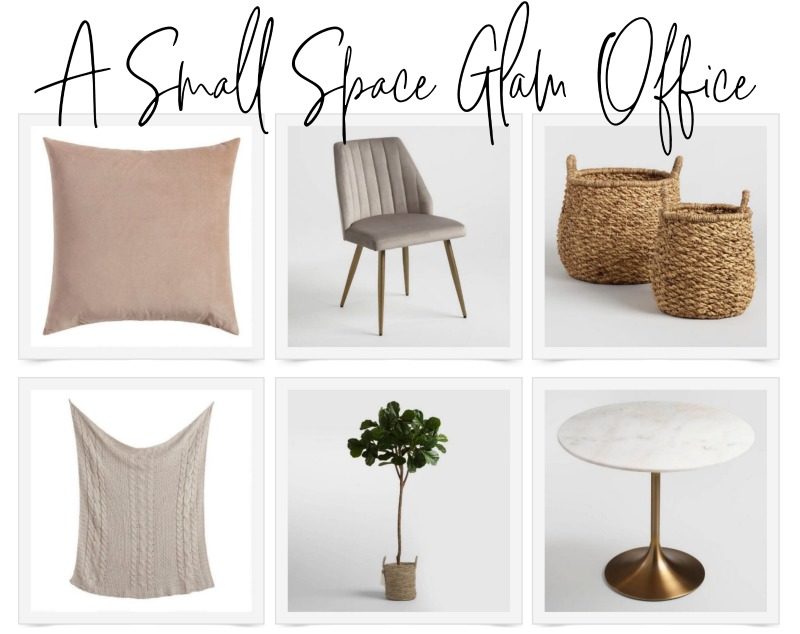 Shop This Office

EVENING LIGHT
In the evening, this little corner has views of the sunset and it almost casts a pink glow on the walls. My daughter has already done homework from this spot and I look forward to her having her friends over and just hanging out. My son appreciates that this only takes up one corner and there is plenty of landscape left for mini sticks with his buddies. Room for hockey is his only requirement.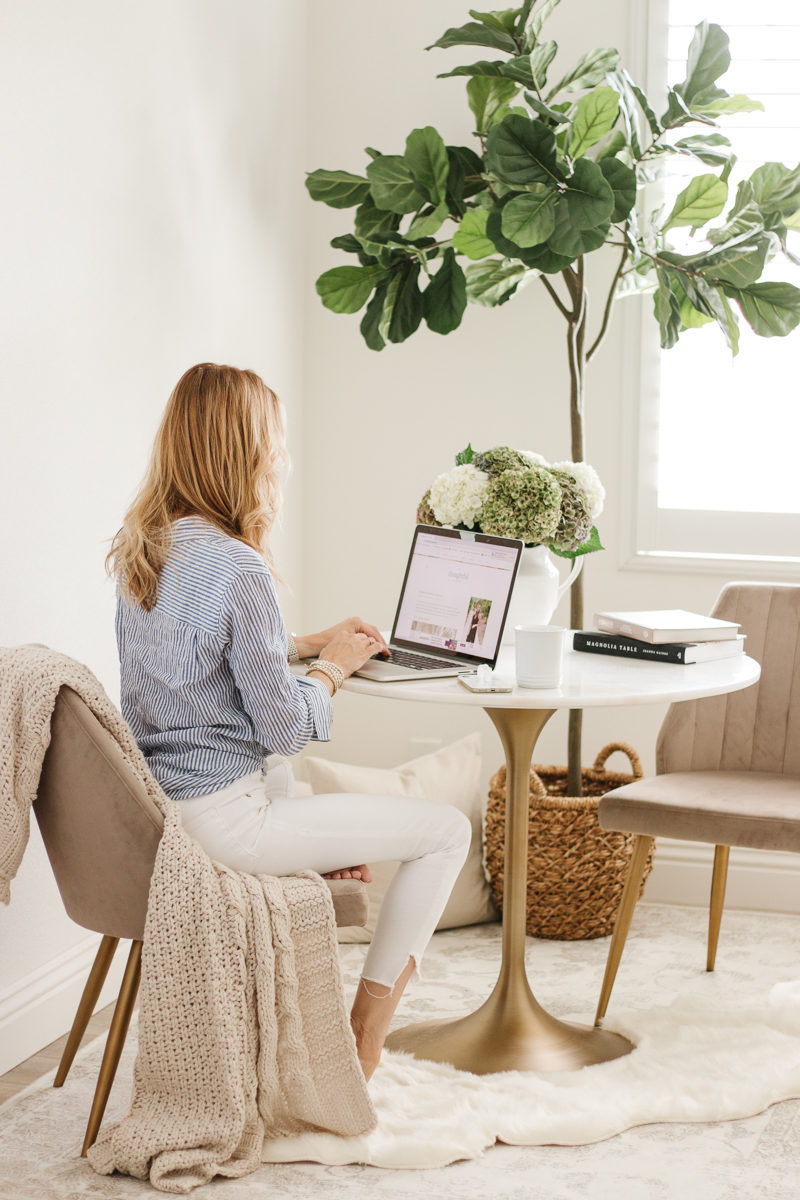 If you need me, I'll be right here. I hope this inspires you to take another look at how you use your space. Sometimes a corner is all you need. Small in space but mighty in function. We look forward to sharing the rest of this room with you as it unfolds.
*See my previous pop-up office from summer here.
Are you familiar with the World Market Rewards Program?
From September 9th to September 13th World Market Rewards Members save 20% on entire purchase plus free shipping on $75+ online orders.
World Market Rewards Members also earn 3x points on all purchases until September 16th.
Proud to partner with World Market on this space.
I can't let today go by without acknowledging those who lost their lives on this very date. To the family members who remained and endured such loss, we hold you in our hearts.