Good morning! I am happy to report that prepping our meals (and lunches) this week has saved us. I may be turning over a new leaf. We shall see. Today I am sharing five things I thought you should know. From a new app for the kids to a favorite paint color, let's get to it.
1 | OUR PAINT COLOR?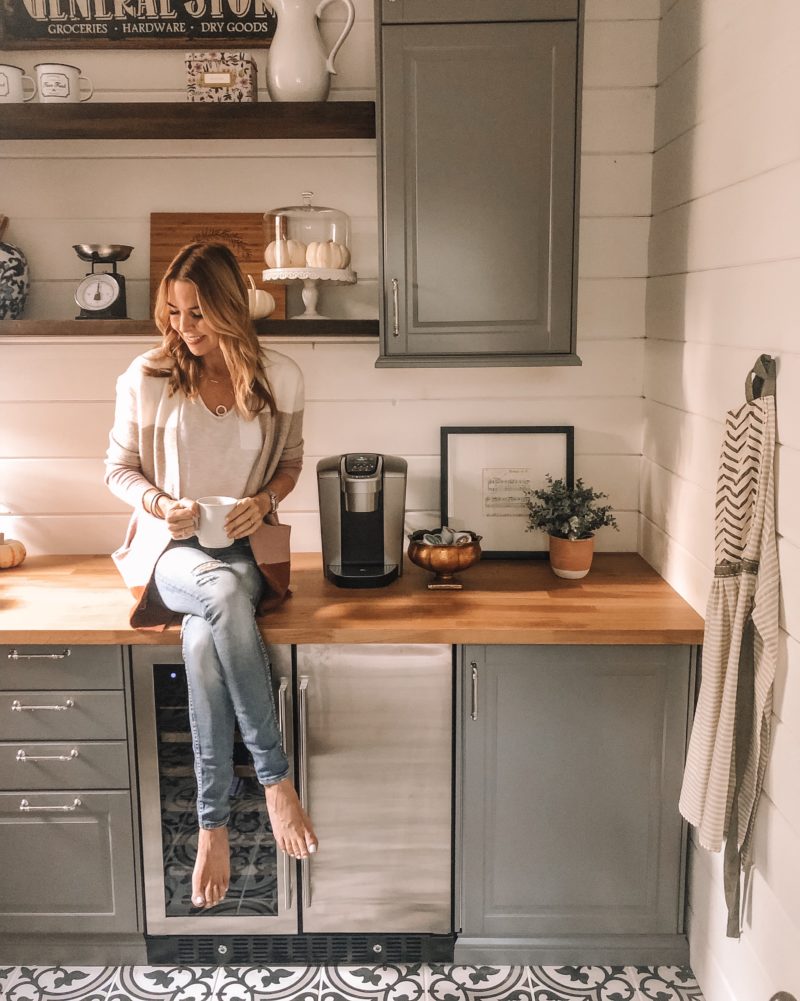 similar cardigan | keurig machine
Yesterday I posted this on Instagram and I had so many direct messages about the paint color. These are Ikea cabinets. We LOVE them and the gray color. But we did match the color so that we could add our own trim (which you see at the bottom of the base cabinets). If you would like the actual formula color to recreate this, you can find it here.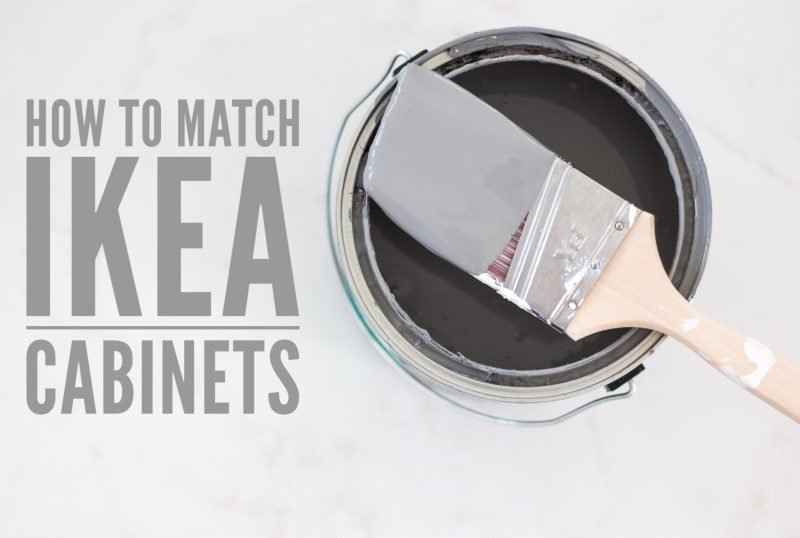 2 | BLACK & WHITE DECOR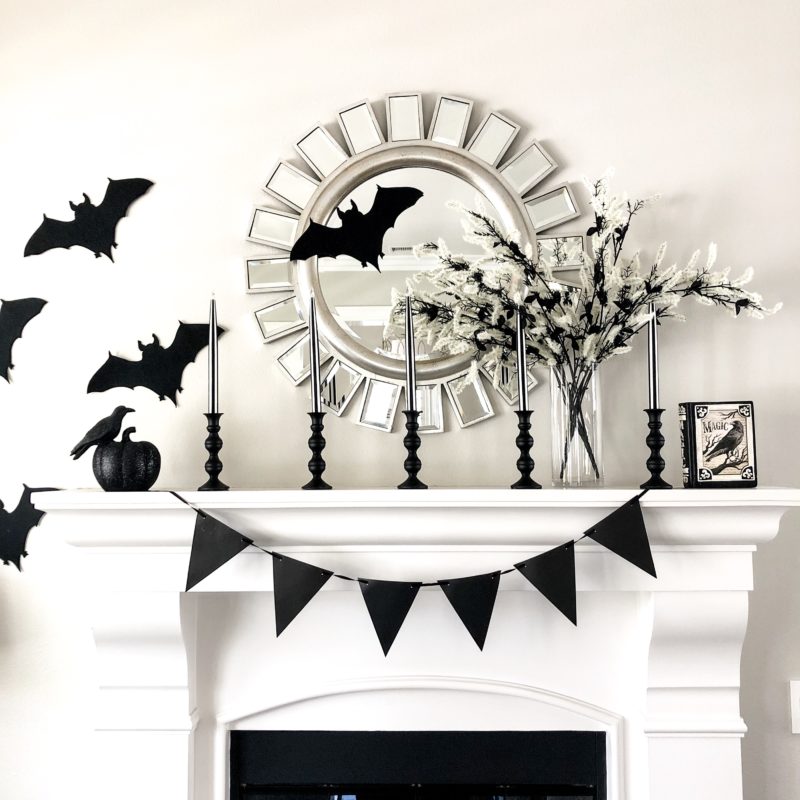 While I don't love Halloween (I know, I know) I still decorate the house for the kids. I gravitate towards the black and white decor.
I've had these felt bats for years. This black and white mantel has been on repeat. It's all so easy to store which is HUGE. You can grab these bats if you want to create a similar look. Or these felt ones. I use painters tape to adhere them to the wall so you can reuse them each year. Just carefully remove from the bats after Halloween.
The dollar store is a great spot to look for inexpensive candlesticks. You can spray them black and you are ready to go. I found mine (and the striped candles) at Michaels a few years back but I found these on Amazon.
3 | COCKTAIL NAPKIN BANNER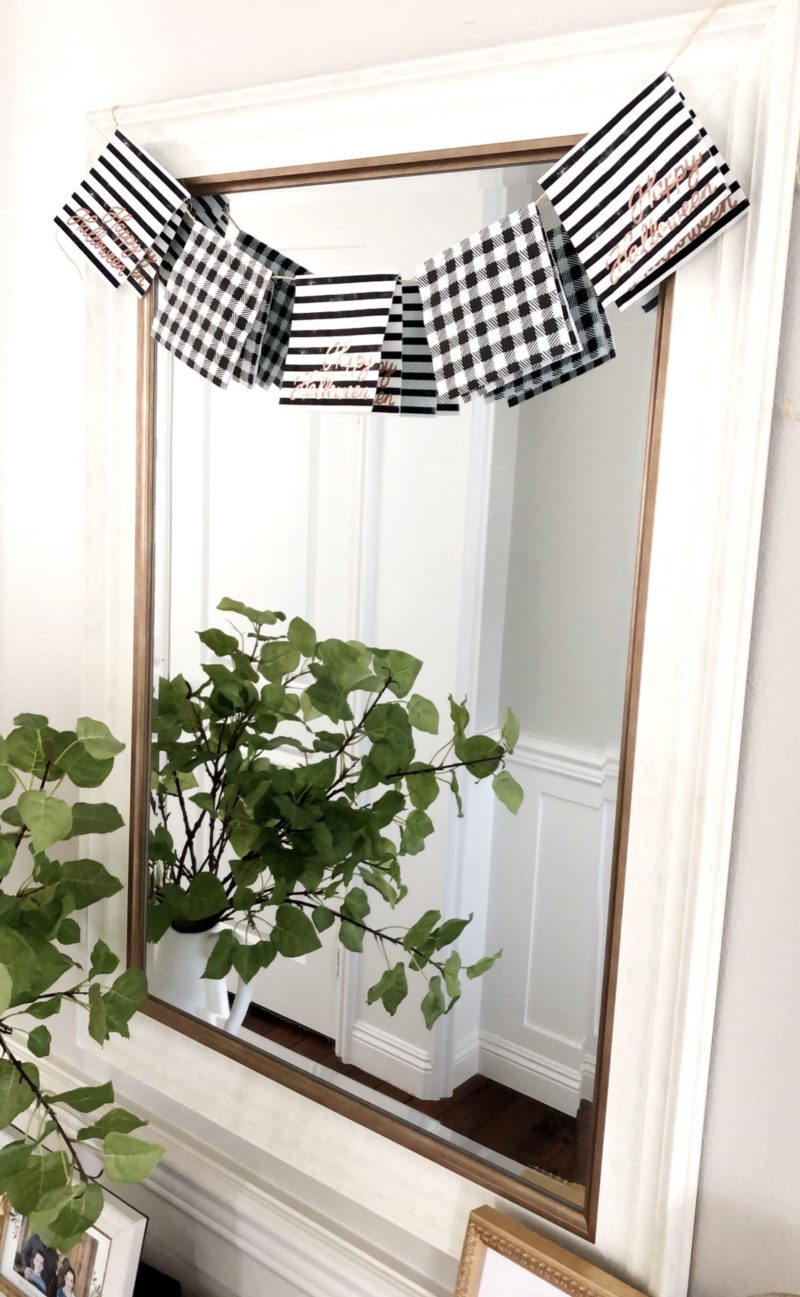 I LOVE cocktail napkins. You can find them in the cutest prints. These were from the $1 section at Target. Just drape them over twine or ribbon and you have a quick DIY banner. If you select coordinating patterns you can look festive in no time. I keep a stash on hand so I can always bust out a fun banner if the occasion calls for it.
If you check out my ig stories, you'll see how embarrassed I was to pick up a cocktail napkin with a pretty funny saying on it. Actually very clever but not the banner I want to hang with two junior high aged kiddos in the house. Oops!
4 | DEBIT CARD FOR KIDS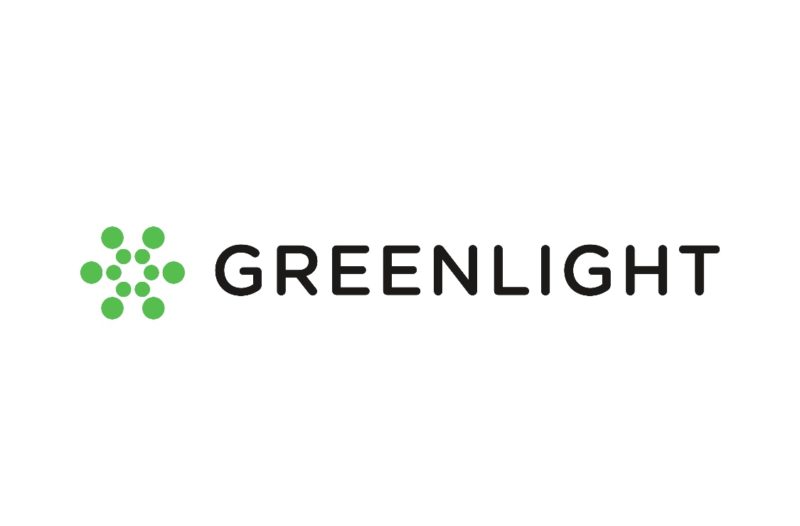 I could dedicated an entire post to this app. Family friends used this and raved about it so we looked into it and it's been a really good solution for our family. My son is all about saving and finances. He takes it very seriously and he wanted a debit card for a long time. His bank allows them after age 13.
But this app not only allows you to have a debit card (up to five children can have their own) but we can easily pay the kids their allowance with the app. (There is a $4.99/month fee). I am not sure what our problem is, but we are AWFUL about following through with cash and paying the kids. This has made it so much easier. You can even set up automatic payments, tie things to chores, create save and give categories and select stores where the card can be used. Plus we get an alert anytime it's used.
Now that we have had them for quite some time, we give it five stars. The kids are very judicious about using it because they feel the hit of the money being taken out. And now it's much easier to say, "Well, if you want that new top, you can use your own money." Ever notice the kids are quick to spend our money but rethink things when it's their own? Just the other day my daughter went with her friends to get something to eat. She got home and was so proud. "Mom, I only spent $6!" If that had been my $20 bill I handed her guess how much she would have spent?!
*Anyone who uses the app can refer friends. If you use this link to set up an account, we both receive $10 into our accounts. You'll be able to refer friends, too. Kinda cool.
5 | NEW DESIGN BOOK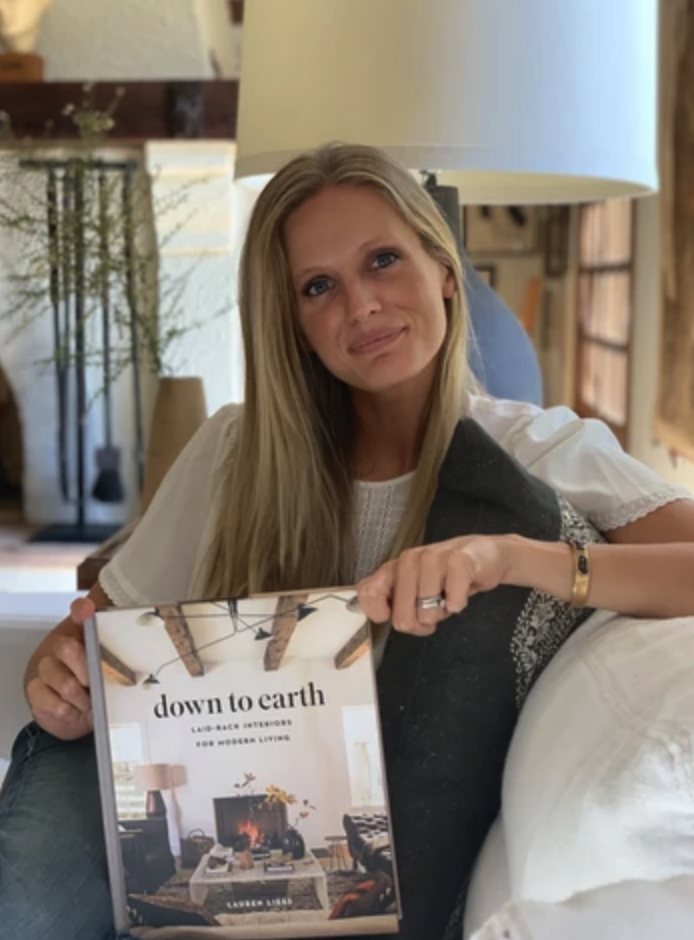 Lauren Leiss just released her new book, "Down to Earth." I adore the title and adore her. She and her family could not be any cuter and her ability to create cozy, organic spaces is astounding.
And that's a wrap on five to know. Wishing you all a really lovely day.