Welcome to Friday Eye Candy! How was your week? Are you ready for the weekend? Our week was a bit of an emotional one so we are ready for some quality time with family and friends over the next couple of days. Much needed. I have the most beautiful inspiration for you today. Every single of these spaces draws me in and makes me want to stay. So much to take away from each and every one. Hopefully you'll find some new talented gals to follow on Instagram. Let's get to it.
SOFT & CHIC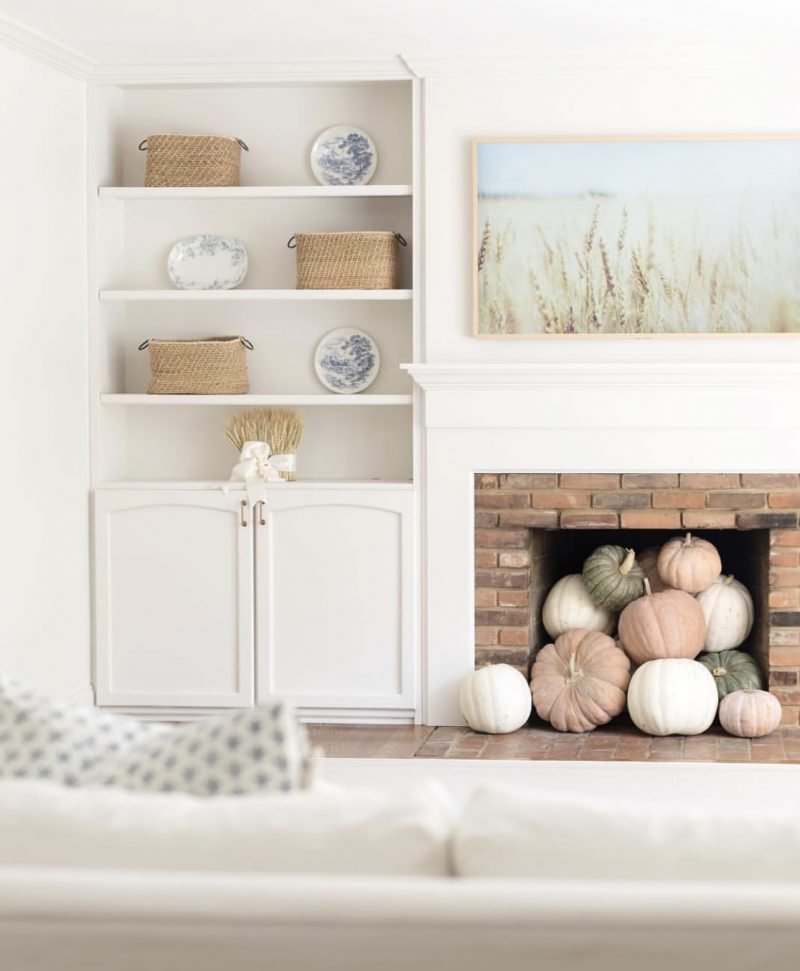 instagram: @julieblanner | blog: julie blanner
Julie's feed brings me so much calm. It's beyond beautiful. She was named the Instagram feed to watch by Southern Living and you will see why. She loves decorating with only real greens and pumpkins for this time of the year because you are left with nothing to store. Genius. And so lovely.
INVITE ME OVER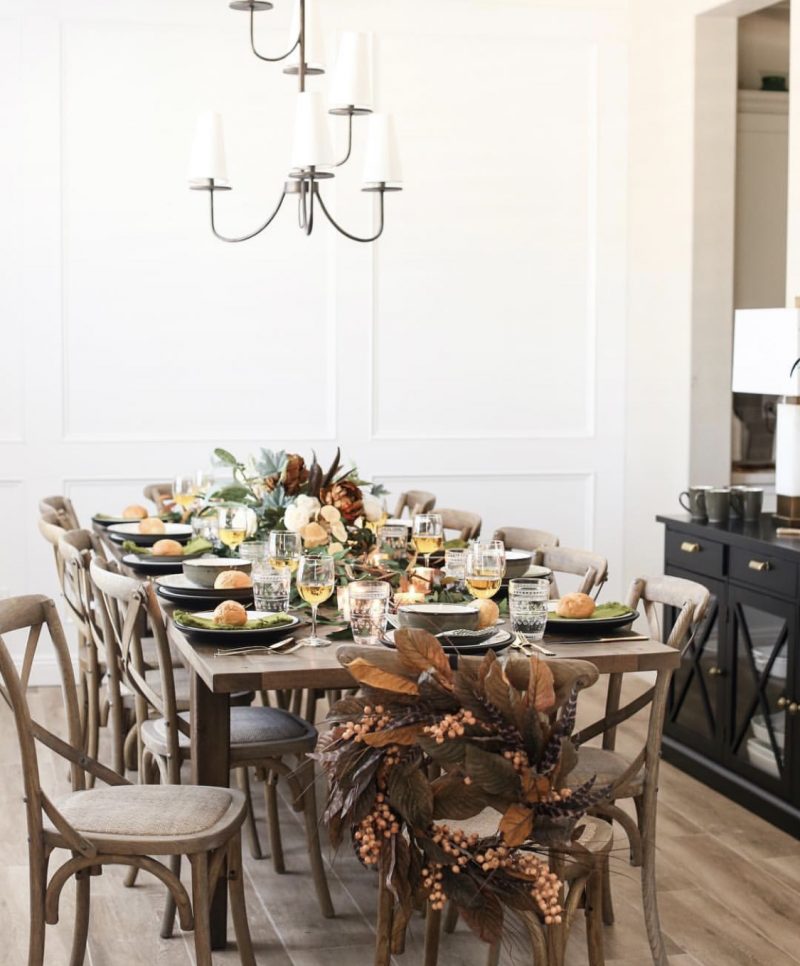 instagram: justdestinymag | blog: just destiny 
I've had the pleasure of meeting Destiny in person and I absolutely adore her. She is madly talented. Every space in her home is so warm and inviting. I am crushing on the brick backsplash they installed in their kitchen. And this dining room! Oh my goodness. You better believe I will be hanging a large wreath on my chair soon. So much inspiration.
SIMPLY PRETTY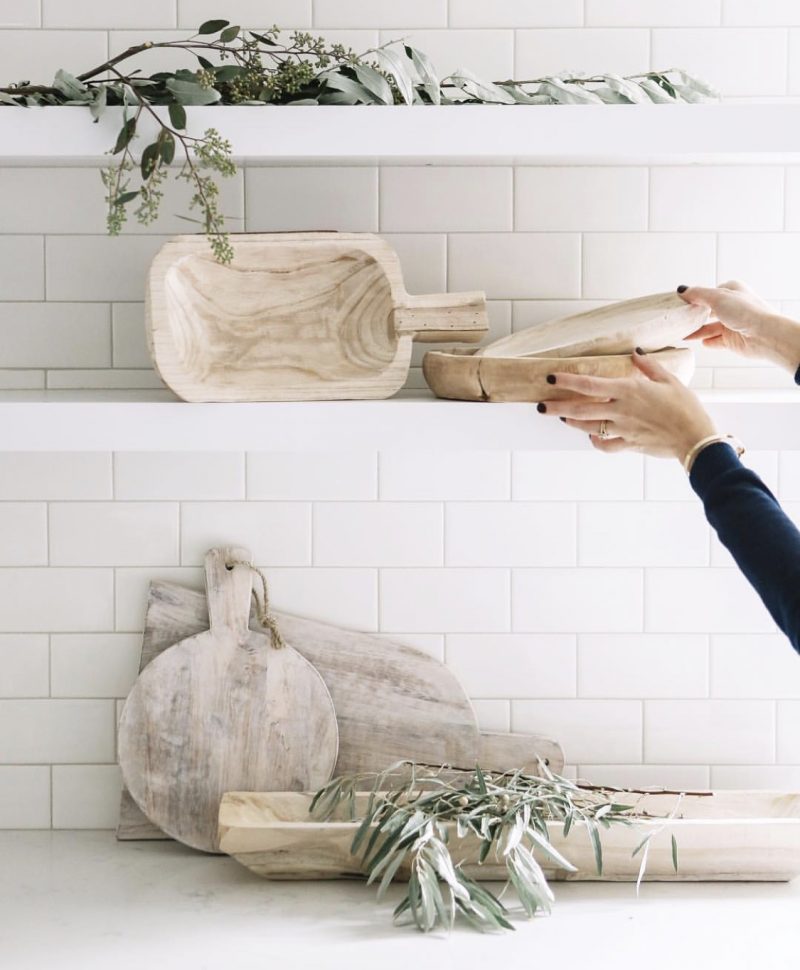 instagram: @jylaresmith | site: jylare smith photography
You may have heard me talk about Jylare before as she has snapped our family photos more than once. In fact she took our first set of family photos back when our son was just two. She is beautiful inside and out and I love her photography style. She recently shot this interior and this image took my breath away. The simplicity mixed with the fresh branches and wood textures. So good. If you head over to her Instagram you'll see more from this shoot.
MOODY & MAGNIFICENT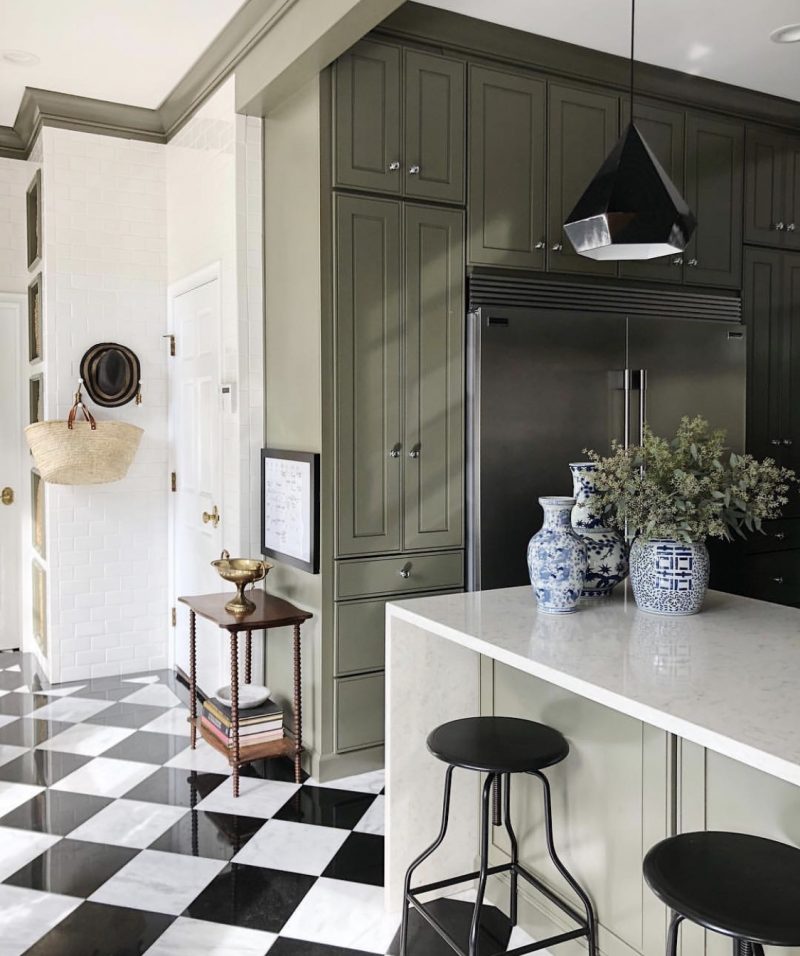 instagram: @themakerista | blog: the makerista 
Do you know Gwen? I don't even know where to begin. Besides the fact that she is stunningly gorgeous, her style is unlike anyone I know. That's what makes her feed so incredible. Her home is gorgeous and each room so moody and beautiful. Her kitchen remodel is one of my all time favorites. The colors and patterns she uses throughout her home are truly inspiring. Wait until you see her dressed up for Halloween. You won't believe your eyes. Girl has mad talent.
THAT TUB THOUGH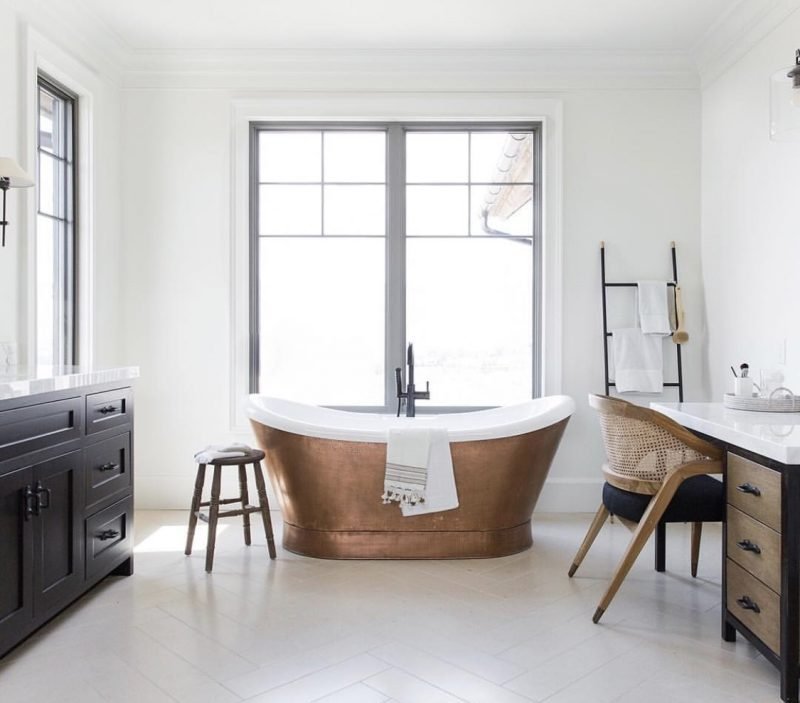 instagram: @studiomcgee | blog: studio mcgee
I know you don't need an introduction to Studio Mcgee. But this tub! This chair. All of this. I had to share this bathroom with you. So so pretty.
A BEAUTIFUL MIX
instagram: @viewfrommyheels | site: meredith rodday designs
Meredith is a very talented designer based out of Boston. I love her clean and simple style. Her attention to detail makes every space so beautiful. I thought this was beautiful inspiration. The white chairs mixed with the light wood table and the oversized pendant. All so good.
What's on your agenda for the day? My to-do list is staring me down. Yesterday was one of those days where I spent a ton of time spinning my wheels. Every errand was a fail so today is my day! Let's do this, Friday. We are looking forward to hosting friends tonight so that is the light at the end of the busy tunnel today.
See you all back here tomorrow.
If you have been off the blog this week you can get up below: