It's Friday, girls! Time to celebrate. It's been a doozy of a week over here so I am ready. I am in love with every image from this week's Friday Eye Candy. They are all so warm, inviting, and well-designed. I always like to gather inspiration and see what things I can incorporate into my own home. I hope you are able to do the same.
WELCOME HOME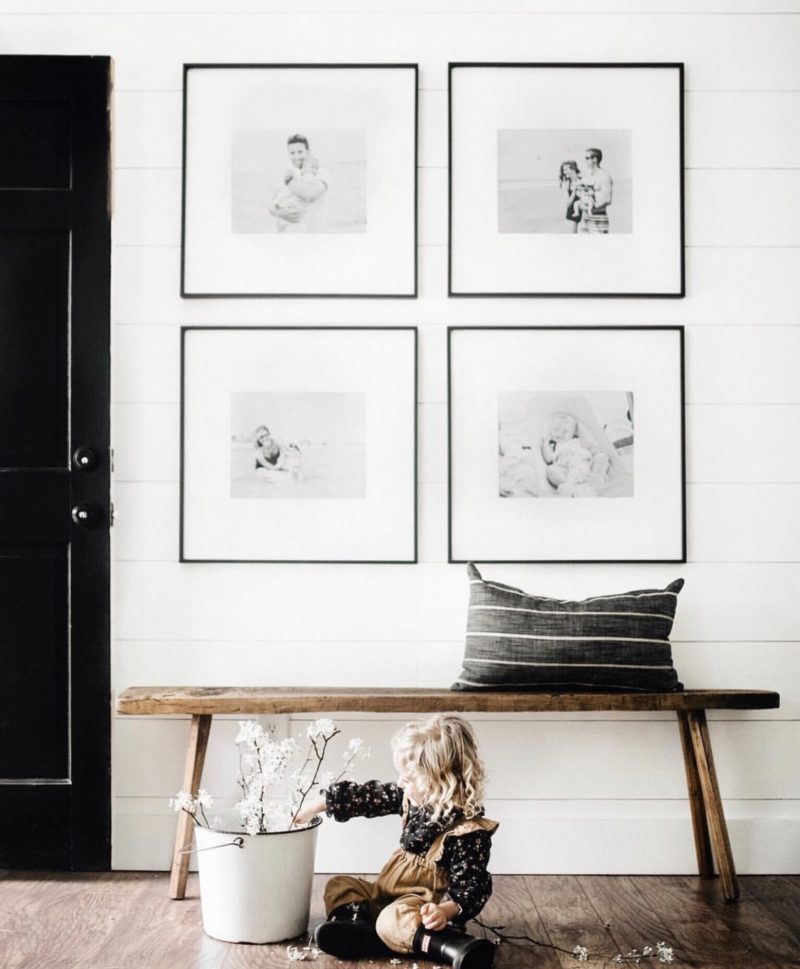 When I see images like this I just sit and gaze and every detail. Melissa Brookes is a new Instagram find for me. I am blown away by her gorgeous home and her photography style. Melissa, teach me your ways. Let's break this down shall we? The shiplap, black frames, wood bench, and black door. All so great together. Plus the one simple pillow. It draws your eye in and connects the frames to the bench. So pretty. Not to mention the cutest little girl. So dear.
MAGICAL MIX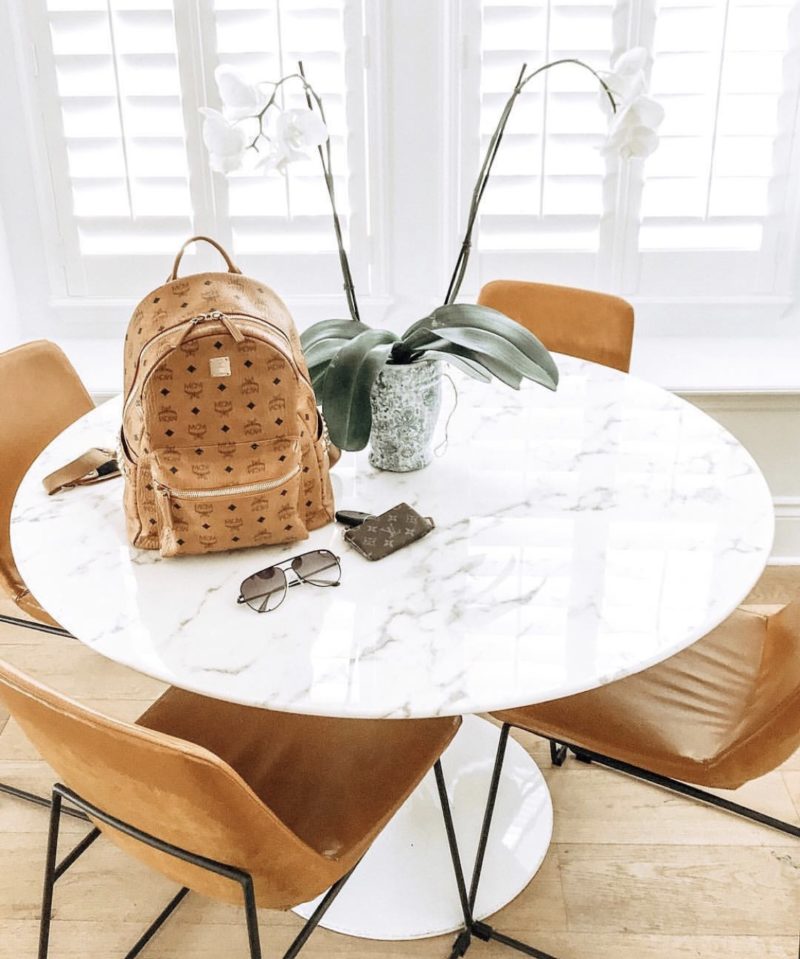 Bec and I have been Insta friends for years. She is the beautiful mom to three and her baby girl's nursery makes me want to have another baby. Well, almost. It's gorgeous. This shot of her kitchen table and chairs stopped me in my tracks. I was just looking at these chairs for a common space in our room. The mix of faux marble with the caramel chairs is spot on.
SPRING IS COMING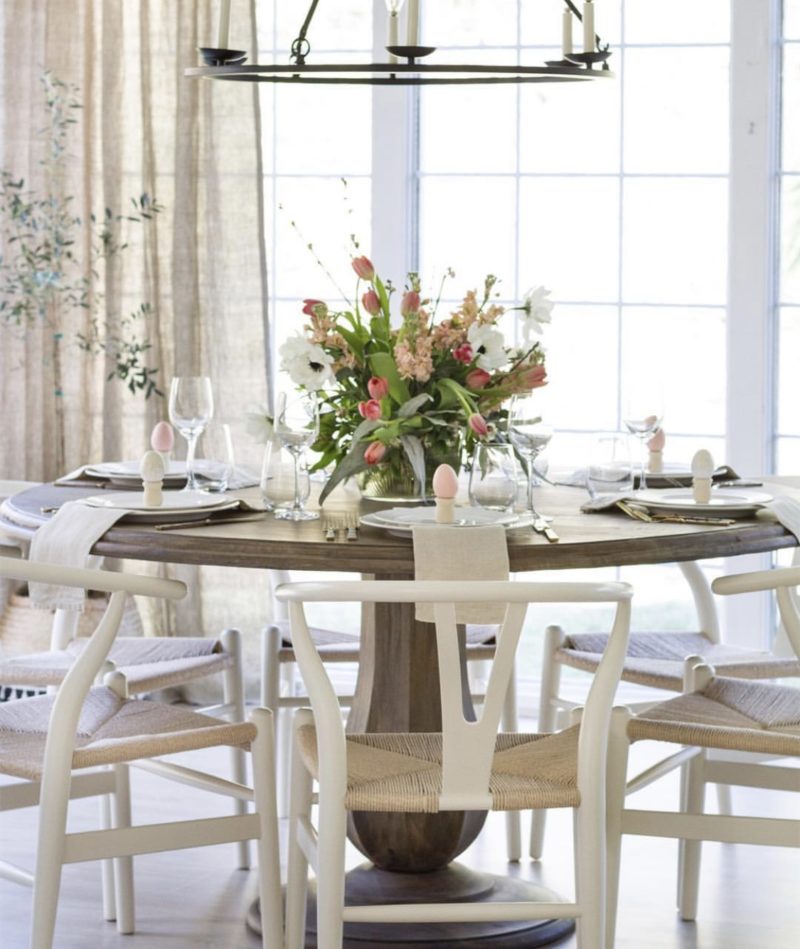 Annie is a design force like no other. She seems to create the most welcoming spaces imaginable. And makes it look so easy. She is welcoming Spring with this setup and I thought it was so lovely. And truly quite simple but so elegant. It's amazing what one gorgeous centerpiece can do to an environment. I also love how the combination of this table paired with these chairs. So lovely. And I could be wrong but I think I spy the chandelier from our master bedroom.
BATHROOM PERFECTION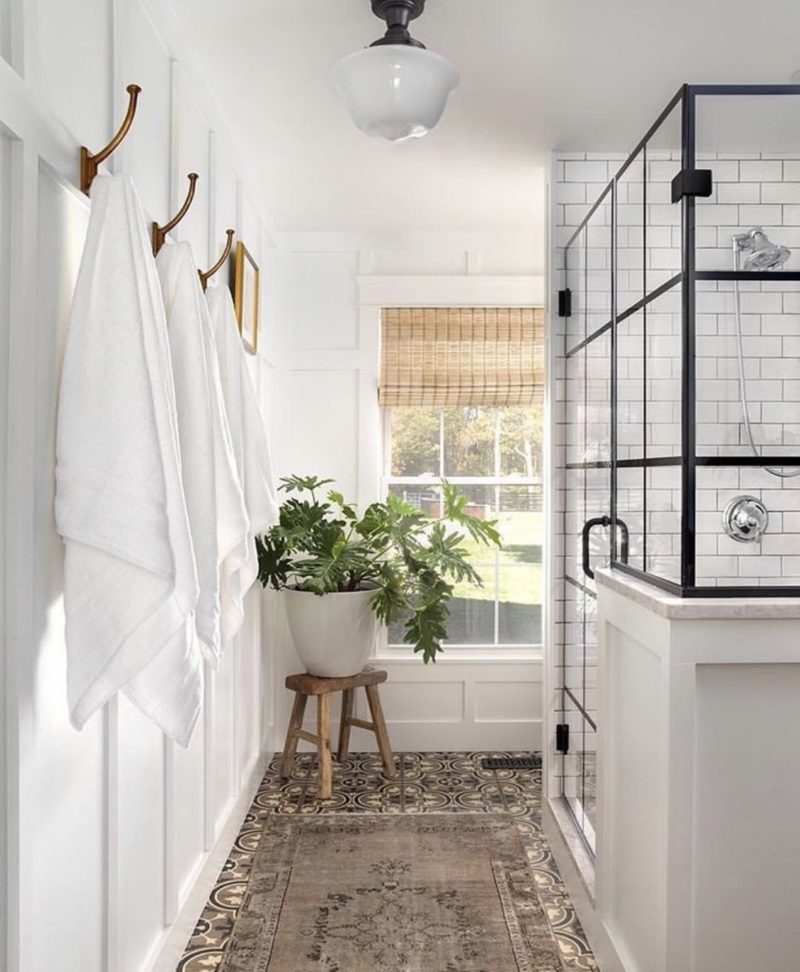 Gah. Every single inch of this. Kate ABT Design is a new find for me. You will fall in love with her style. This definitely makes a case for "team hook!" If you missed the big debate, head over here to voice your opinion. The board and batten walls with the black trim. All so good. I suddenly want to regrout my son's shower tile. Lordy. Imagine if I mention that to the hubby. I best move on and leave it alone. The domino effect is strong, my friends.
DREAM STAIRS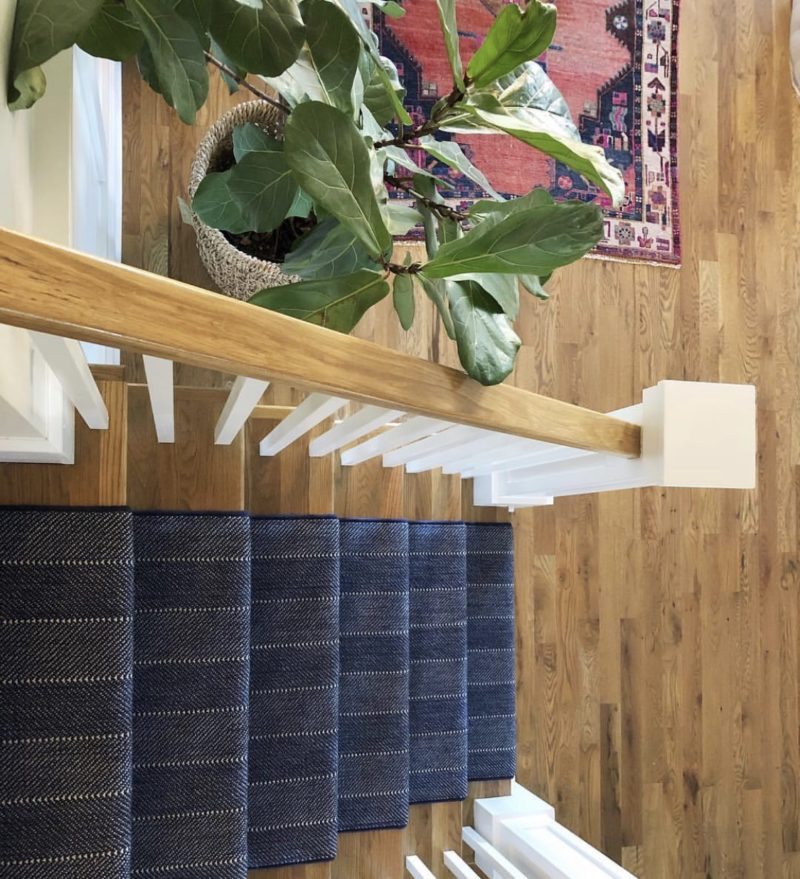 Amy is one of those people that I hit it off with immediately. I wish more than anything she lived next door. She and her husband flip homes but their recent custom build is truly remarkable. They've created such a magical forever home for their family. This runner was just installed and I am so envious. This is so good, Amy! Also a great choice if you are waffling with whether or not to install wood on your stairs. If you have little ones, as Amy does, the runner is such a beautiful solution to preventing falls on hardwood floors. Beautiful.