Good morning. Serving up Friday Eye Candy today. How has your week been? I know that these weeks are really difficult for so many. While our mantra is one day at a time, I know that the state of the world can be vastly overwhelming. I hope that this is a bright spot in your day. I find that beautiful inspiration takes me away from it all for just a bit. It's like going on vacation or wandering through a store without every leaving my home. These very talented ladies all caught my eye with their lovely spaces. These are images I've saved from Instagram lately. All so inspiring.
FRIDAY EYE CANDY
Exhale. When I saw this photo that is exactly what I did. This space is ready for it's new owners and even without furniture it's a breath of fresh air. Those large windows with the sun shining in. So lovely. The brass accents and wood beams add such warmth. I've followed @alihenrie for years and think she is crazy talented.
DIY QUEEN
Oh, hello gorgeous ceiling. Wow. Do you follow @angelarosehome? The most amazing DIY projects. Each one is more inspiring than the last. She's only been sharing projects for two years and has built an impressive community. This girl is unstoppable and so talented.
A BACKYARD OASIS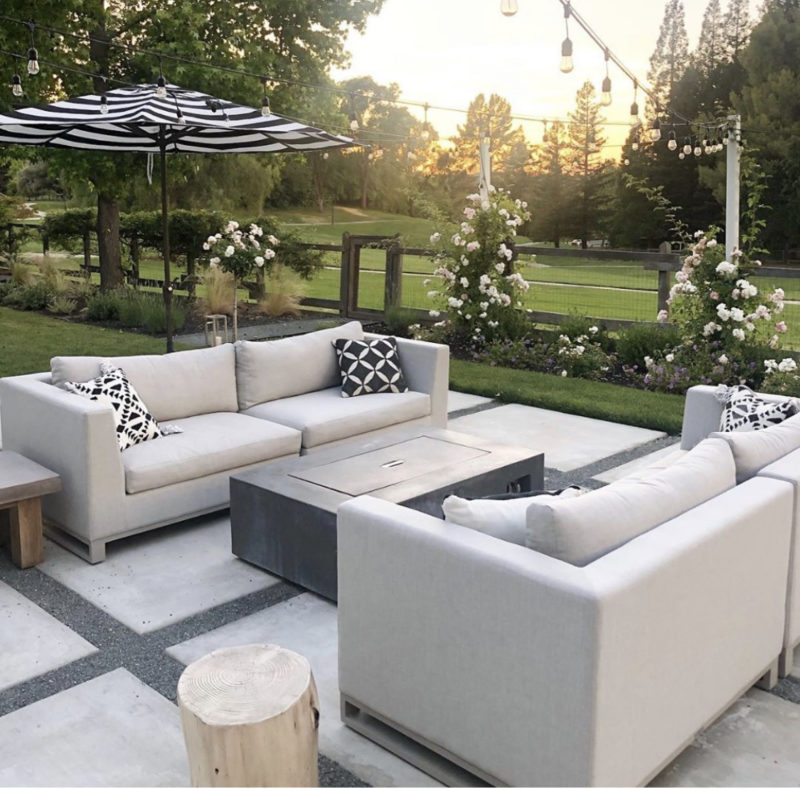 Nicole from @eyeforpretty is a new discovery for me and I am blown away. First of all, her designs are beyond gorgeous. Every single space. But her own backyard makes me want to lounge for days. It sits on a beautiful greenbelt and I love everything they have done with this space. Nicole was an elementary school teacher who pivoted and followed her dream to design. I am stashing these ideas away for when we makes some changes down the road.
BEAUTIFUL RETREAT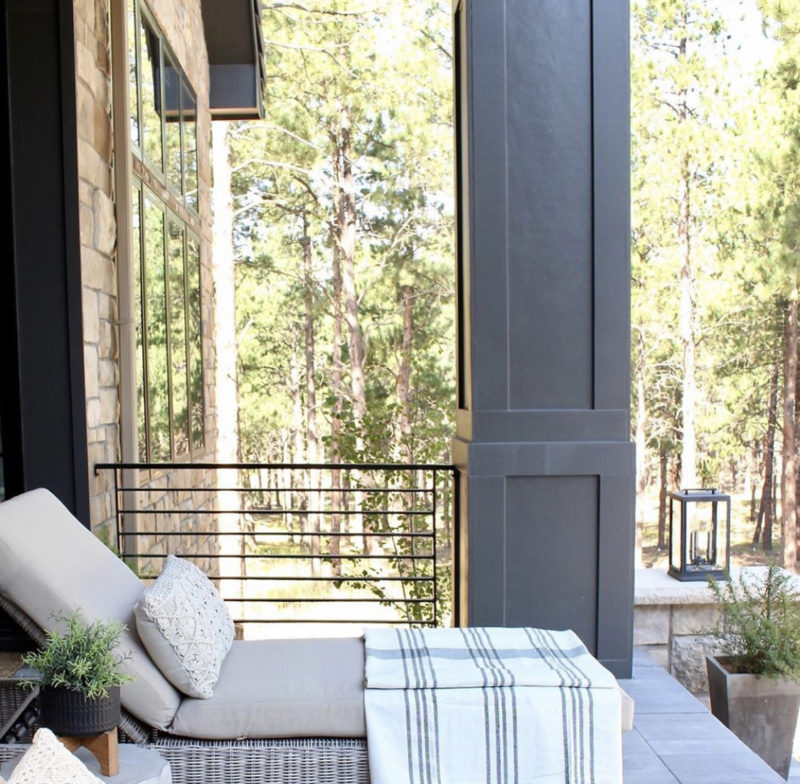 Shauna from @thehouseofsilverlining is another extraordinarily talented gal who creates one spectacular space after the next. I just kept staring at this patio of hers. It makes me want to grab a good book, lay back and never move again. Anyone else with me? And how pretty is a patterned throw at the foot of the lounger? So good.
CLEVER STORAGE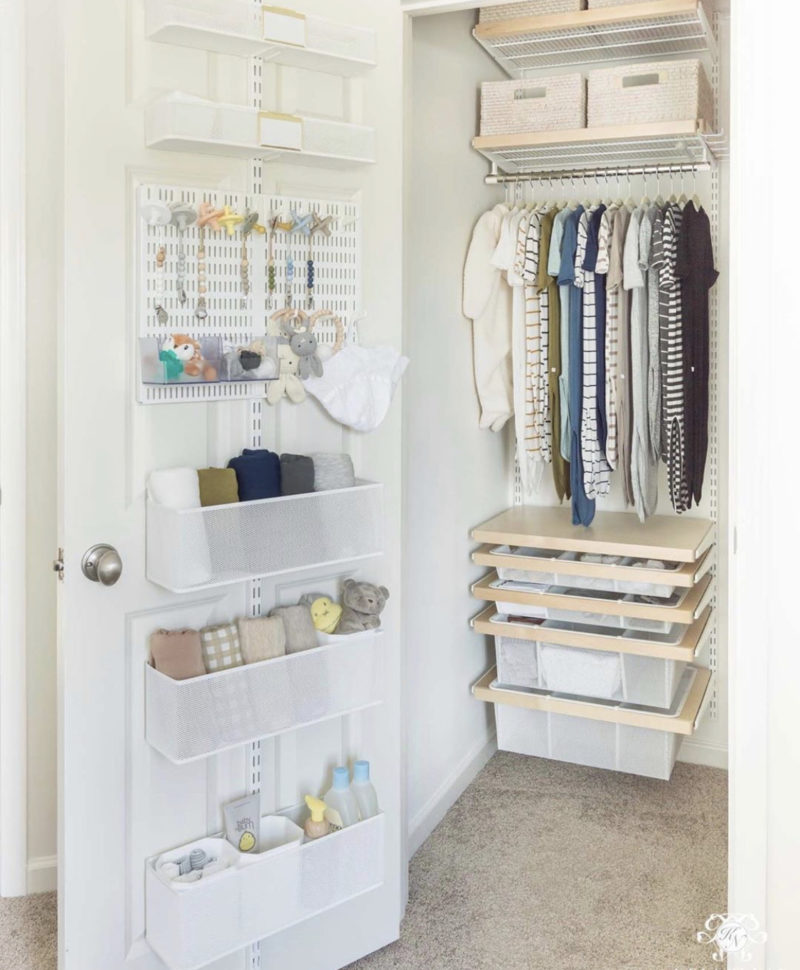 My girl @kelleynan is serving up so much inspiration that I had to share two of her images. I find myself always saving her photos because they are full of such clever ideas. First up is this organized closet. I use this Elfa system in my own home for a wrapping closet but what a wonderful idea to use it in a child's room. Genius. My daughter's closet isn't large and we are on the hunt for space saving ideas. This is giving us so much inspiration.
Here is a peek at our wrapping closet using the Elfa system. This was one of the best changes I made. It's been a great use of space for us.
CREATIVE NACHO BAR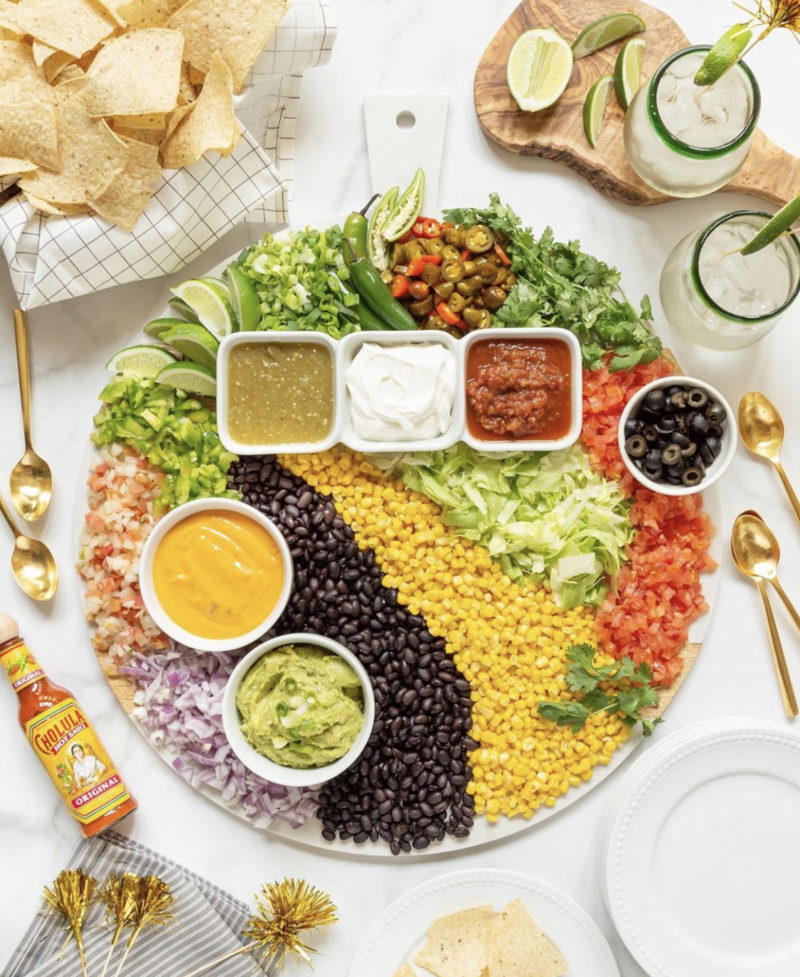 Lastly, this BEAUTIFUL nacho board by @kelleynan stopped me in my tracks. It's all about presentation. Whether you are serving tacos or nachos, what a fun way to make a quarantine dinner extra fun. This would be perfect for a birthday celebration or just a fun family game night. All the same ingredients you would normally use but presenting it on a large cutting board makes it so special.
Hoping this edition of Friday Eye Candy took you to a happy place. I am so inspired by these ladies and appreciate all that they do. While I don't have any projects in the works, I am hoping to do an all-home clean-up today. It's long overdue. Have a wonderful Friday.
In case you missed it, we shared some of our favorite Amazon scores for the home here. All well under $100.