It's been quite some time since I've posted an installment of Friday Eye Candy. But sometimes you just need to sit back and enjoy some beautiful spaces. I love looking through the decor pages I follow on Instagram. I am constantly blown away by the talent of other people. Whenever I see an image that inspires me, I save it to one of my Instagram folders. If you are not sure how to do that, this post explains how to save all of the pretty photos you come across. There is certainly a theme to these. Clearly I am craving calm and neutral spaces right now.
NETURAL SPACES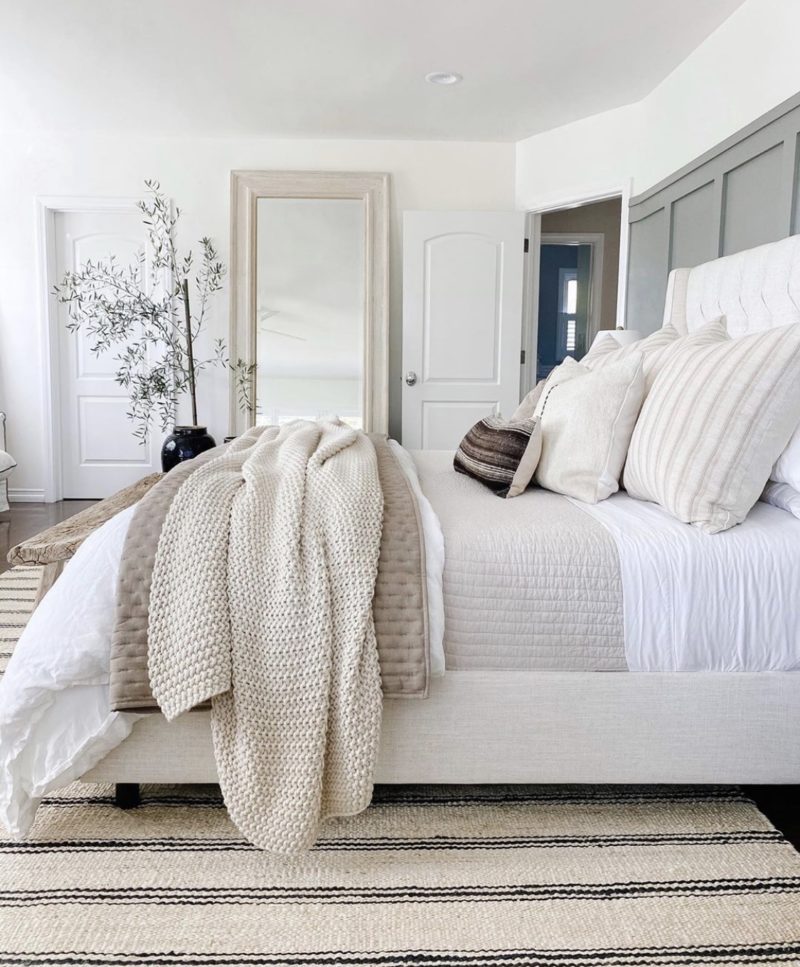 Layers upon layers of neutral goodness. This makes my heart so happy. Isn't funny how we are are drawn to different styles. This instantly makes me relax. I love how Erin wasn't afraid to mix whites, creams and tans to create this lush look. This bedroom says, "Welcome in after a long day!" I may need to add some layers to my own bed.
CALMING VIBE
Something tells me you are very familiar with Julia Marcum. If not, you will be blown away. Her home is nothing short of spectacular. Her dining room is my dream and this shot is taken from the dining room looking into their family room. Another neutral space but with dark elements that help to ground it all.
CHARMING ENTRY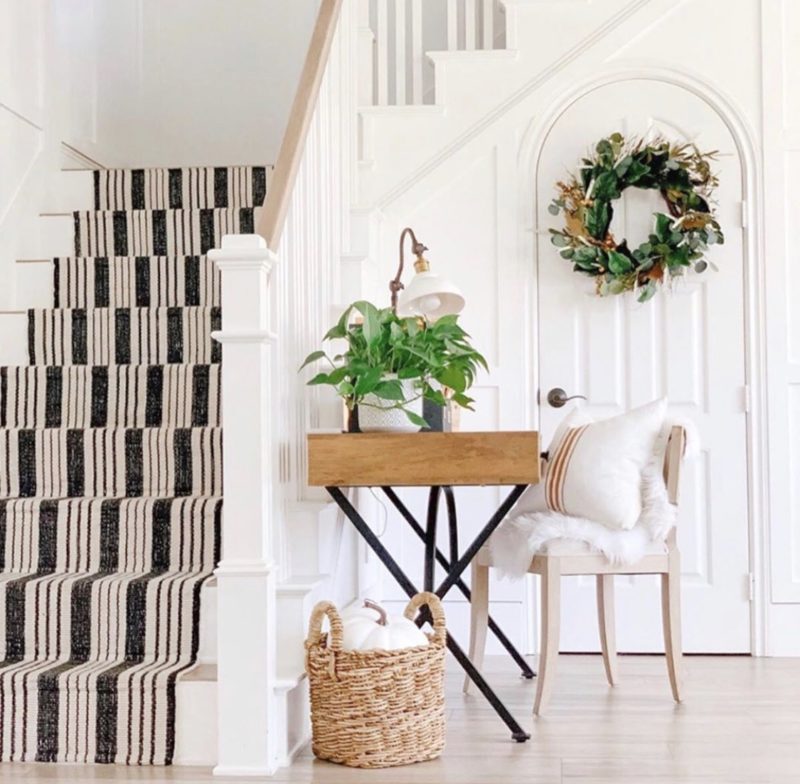 I adore April and have really enjoyed following their family story. Her husband is battling cancer and they are all warriors. Her home is gorgeous. I would never have thought to put a desk here and yet it works so well. The runner up the stairs is striped perfection. Then there is that arched door. Such charm packed into one space.
WARM & WELCOMING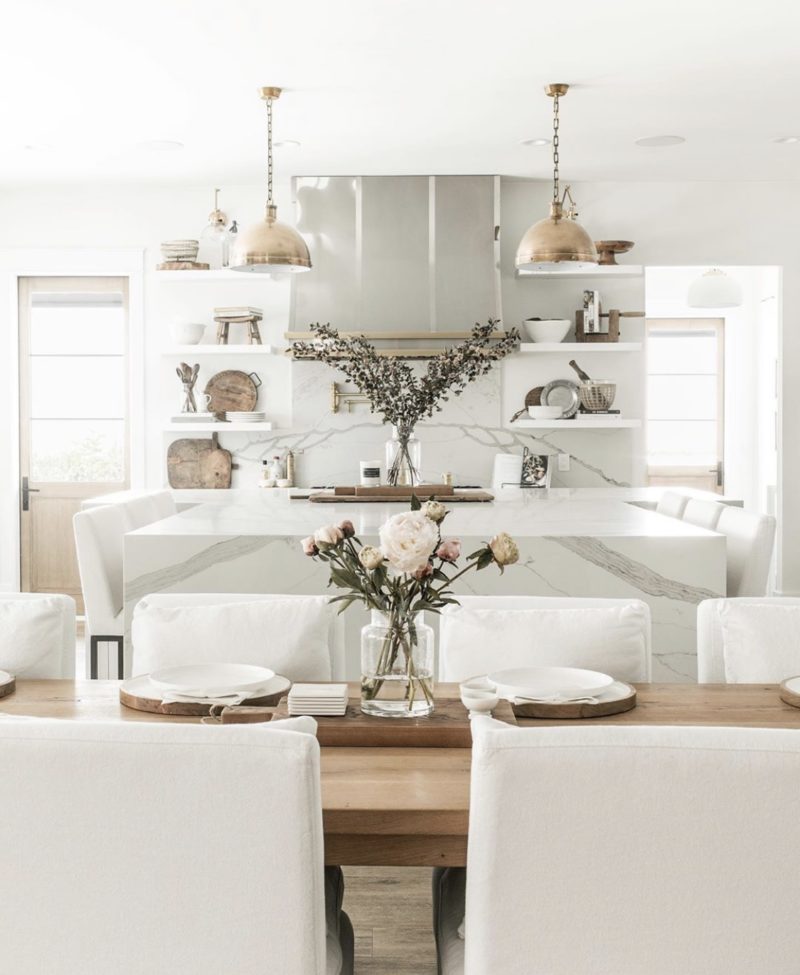 The ladies from Public 311 Design sure know how to make neutral spaces sing. The natural elements combined with the wood and gold keep this white kitchen feeling so warm and welcoming. I'd love to gather around that table. Well, I'd love to gather around pretty much any table right about now!
BATHROOM INSPIRATION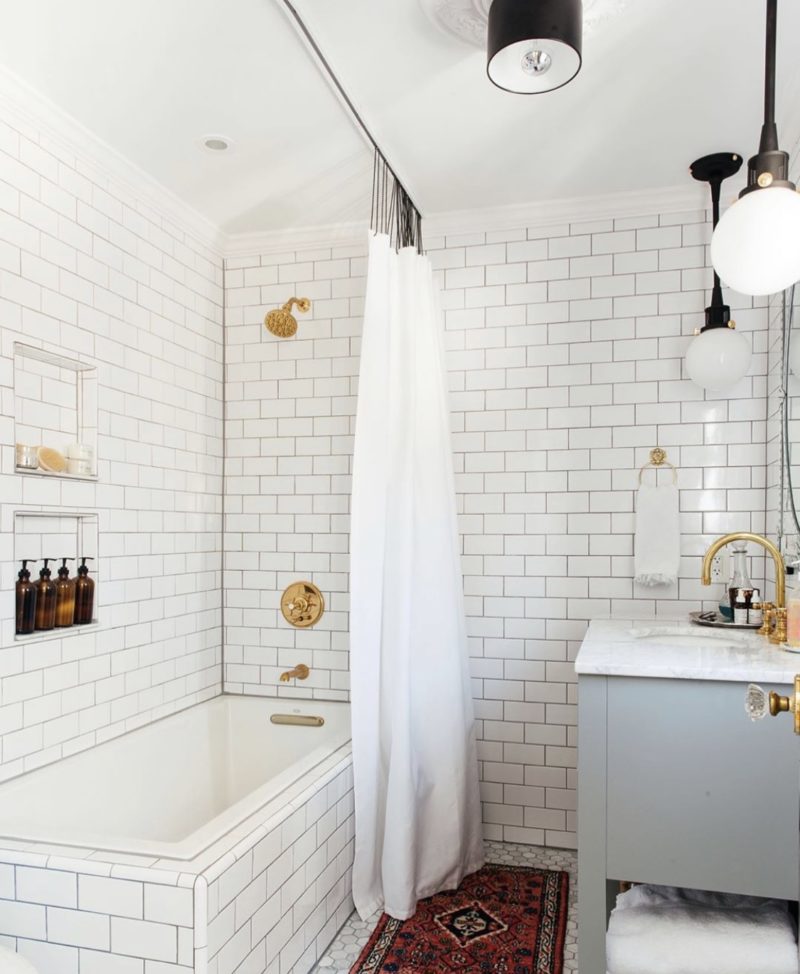 We have bathrooms on the brain as we are about to jump into a bathroom renovation for our daughter. I am all over the map with it but I sure love this one. The use of tile throughout the bathroom is unexpected and so good. I also am really drawn to the soft mint color of the vanity. The door handle and special gold elements throughout are so pretty.
OUTDOOR PERFECTION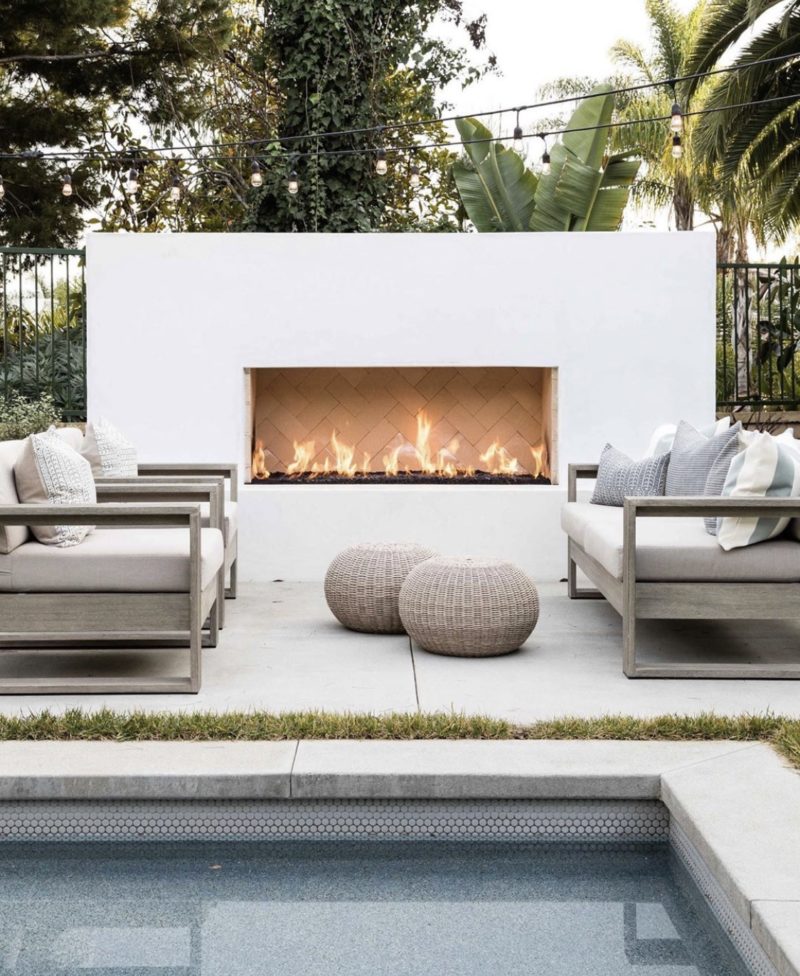 A girl can dream. Or at least just be transported to this backyard when I look at this photo. Pure Salt Interiors is a local design firm near me and they are incredibly talented. Loving the grand scale and clean lines of this fireplace. Meet me here for a glass of wine tonight?
How's that for some Friday design inspiration? I would love to transport myself into every space. All so lovely and inviting. I hope that you have a productive and lovely day. I shared a few Amazon home finds this week and will be back tomorrow for a packed edition of Saturday Shopping. See you then.