This summer has found us staying relatively close to home and enjoying a change of scenery every now and then. Pechanga Resort is just over an hour away in the Temecula Valley and recently underwent a major renovation. They reached out and invited our family to come check it out. It had been a couple of years since we had last visited and the children were excited to explore the new pool. This little getaway came at a perfect time and we enjoyed every minute of the weekend. We were all very impressed with the new portion of the property. Let me show you around.
I have to say that the renovation and new additions to the resort are beautiful. We were really impressed. While the hotel is known for the casino, we didn't venture to that area of the hotel and instead enjoyed the pool, spa, golf course, restaurants and live music.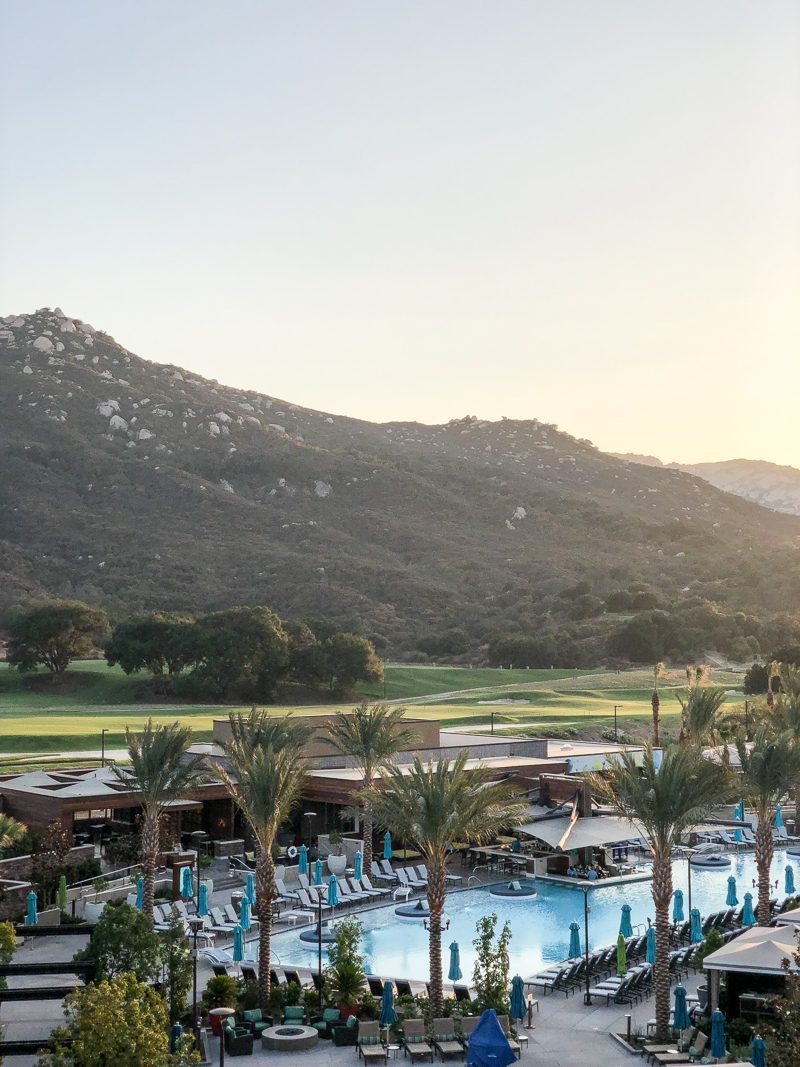 Talk about a gorgeous setting. As soon as we arrived, the kids wanted to take a look at the new pool so off we went. It really is spectacular. There is a separate pool for the children complete with water slides. More on that and an embarrassing story later. One of my readers mentioned that she just stayed here with a bunch of her friends for a little girls' getaway. My wheels are already turning. Such a great idea.
THE ROOM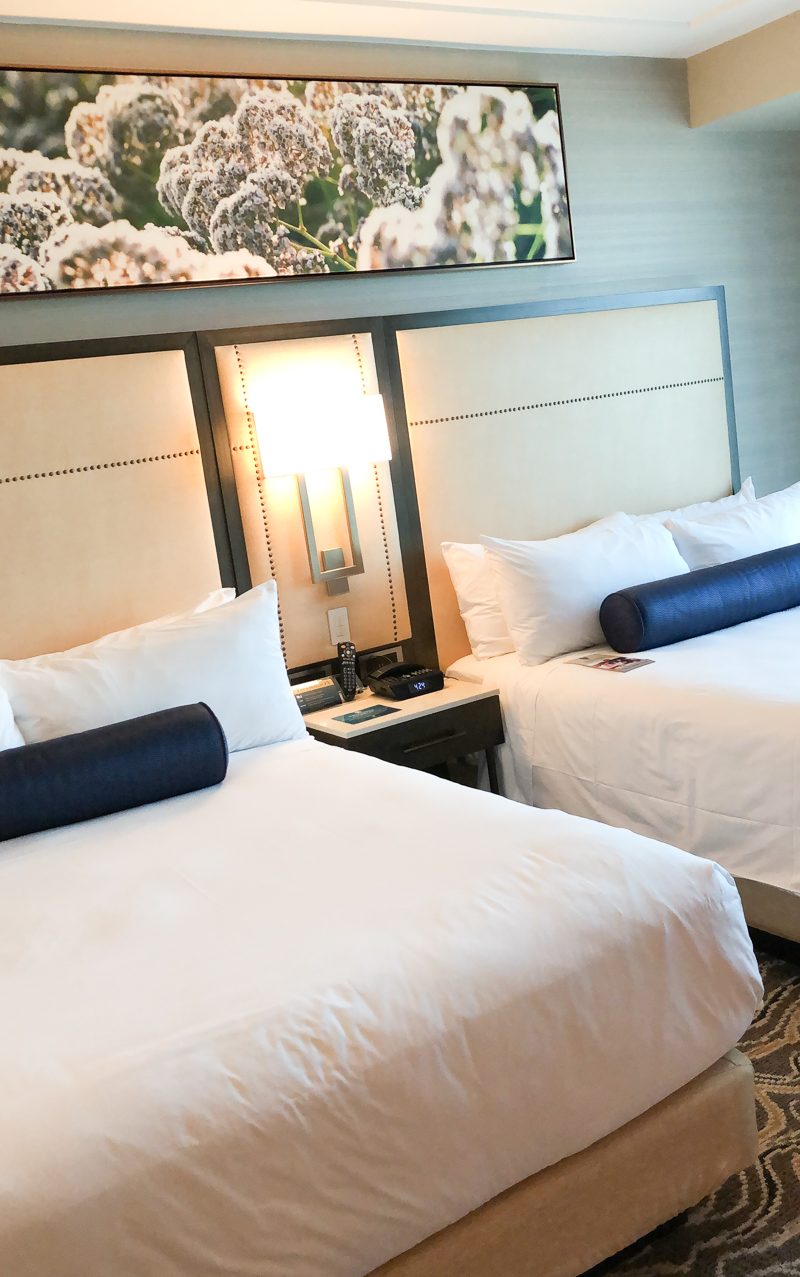 We stayed in a junior suite and loved it. Spacious and well done. Of course my kids felt like they were in heaven.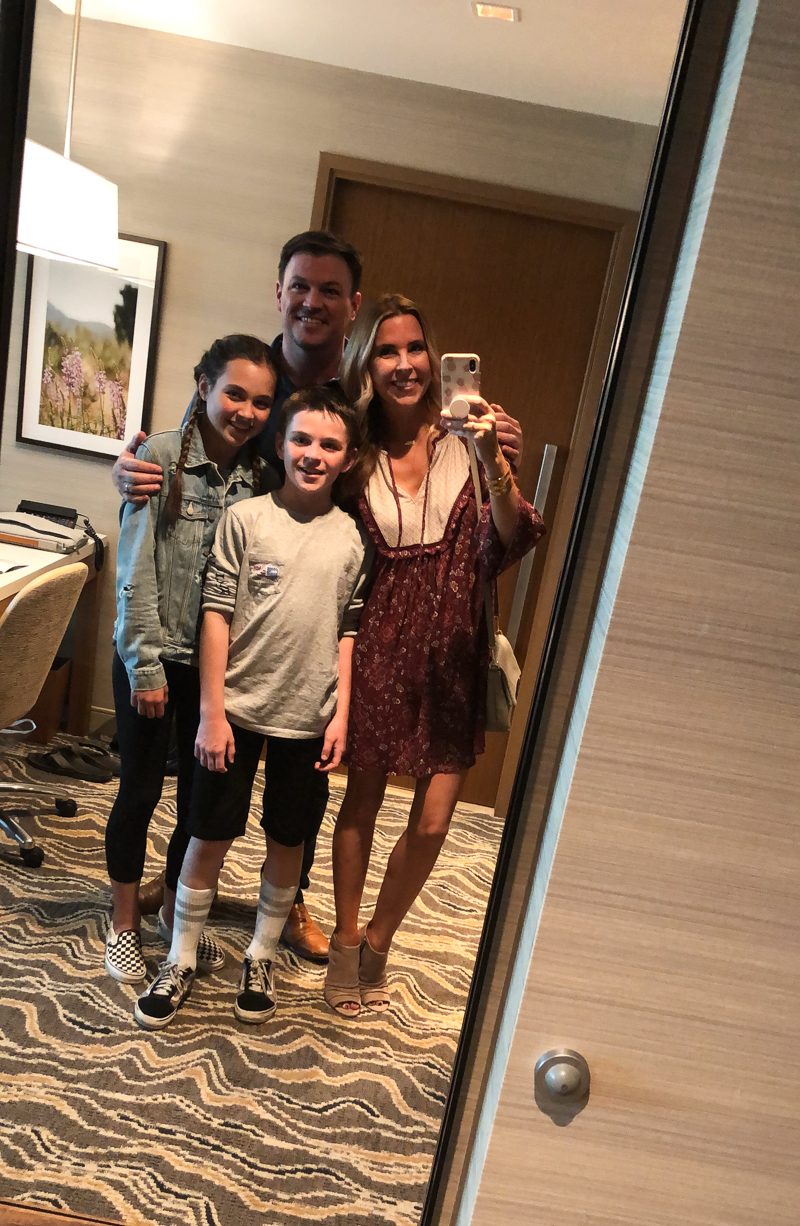 No trip is complete without a family selfie. Ok, this is the first time we have ever done this but before I know it these kids will be in college so I am snapping as many photos as I can.
LOBBY BAR & GRILL
Without question, The Lobby Bar and Grill is phenomenal. We were blown away. I ordered the braised short ribs and can sincerely say it's one of the best meals I've had in a very long time. The food was delicious. They also have a very impressive breakfast buffet.
The other reason we loved this spot so much is because they have live music every night. Great place to listen to up and coming artists and have a cocktail.
GOLDEN HOUR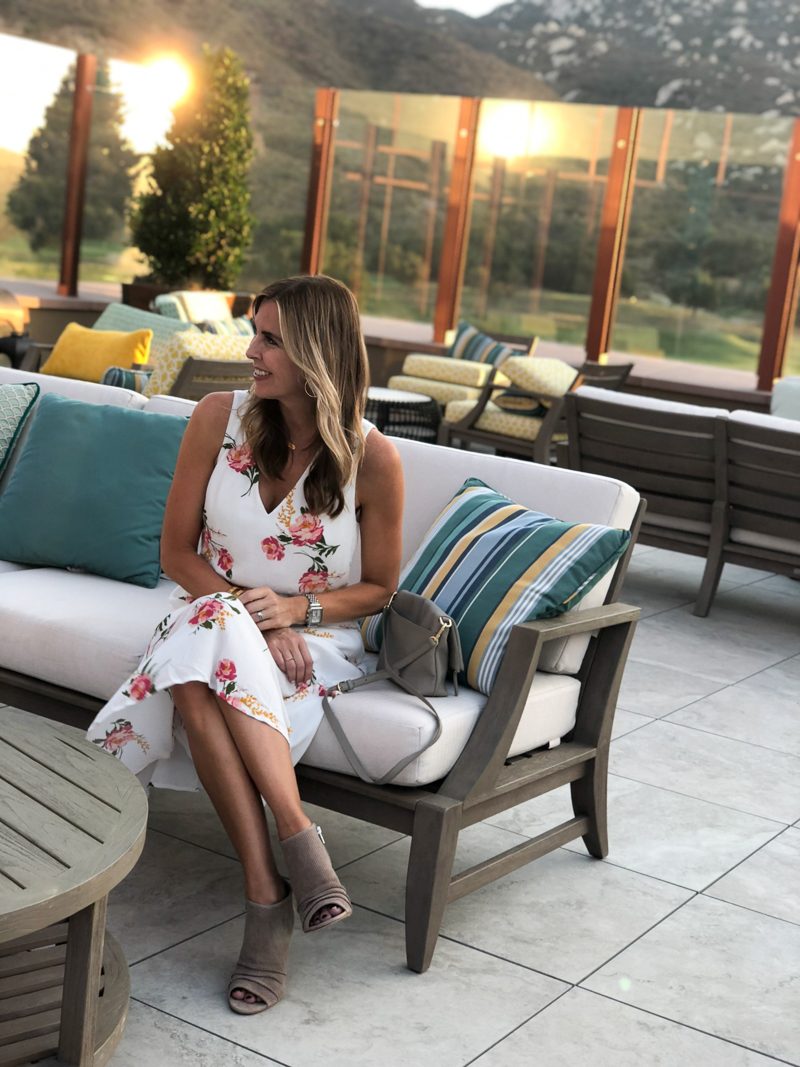 One of my favorite spots sits just above the pool area. Great patio area with beautiful views.
GOLF & BREAKFAST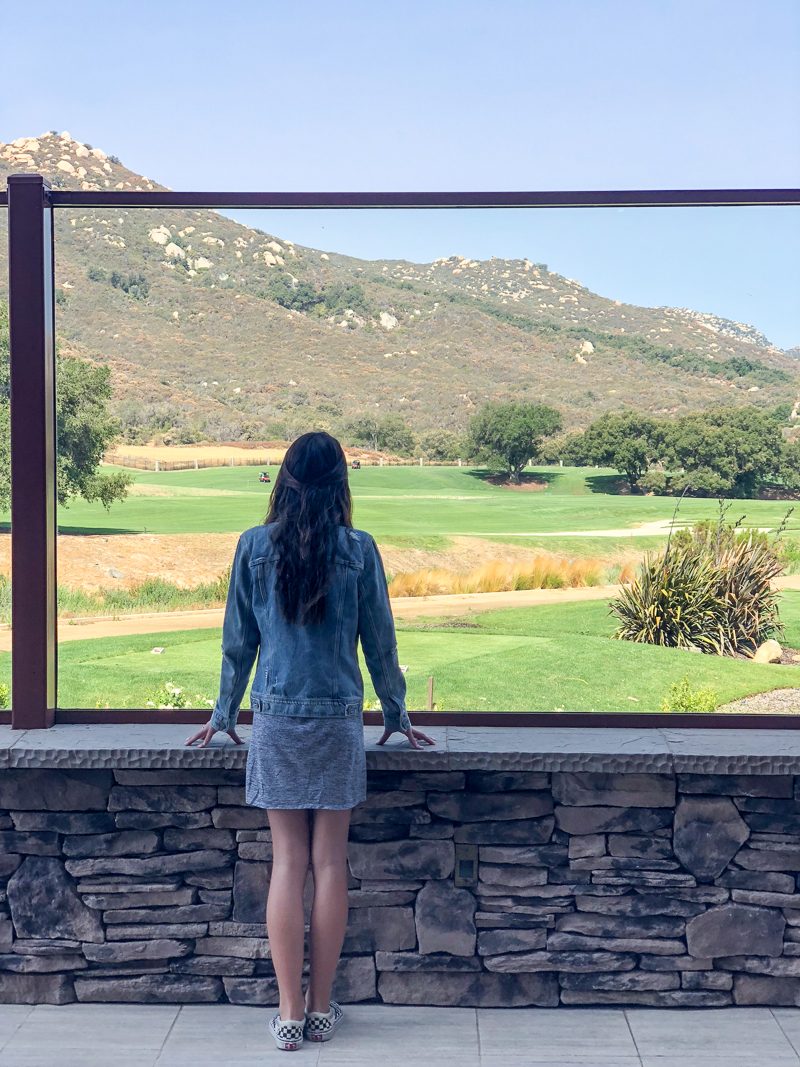 On Saturday morning the boys went out to play golf while the girls slept in. Then we met up for breakfast next to the golf course.
Journey's End does a wonderful job with breakfast. My favorite is the Egg's Benedict while my daughter always goes with the Belgian waffle. I can't blame her as it's practically dessert!
SPA DAY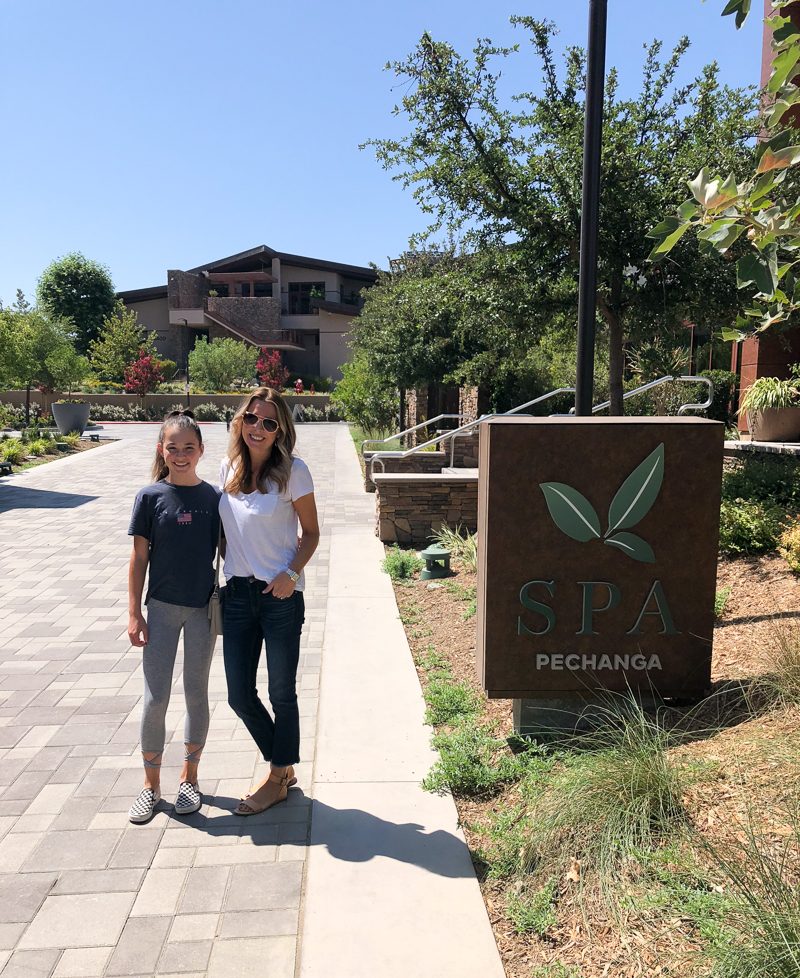 After breakfast the girls were treated to a manicure while the boys hit up the pool. I can honestly say it was one of the best manicures I have had in years. We went with Dazzle Dry ( have you heard of it?). Non-toxic and it stayed on beautifully for over a week. Highly recommend.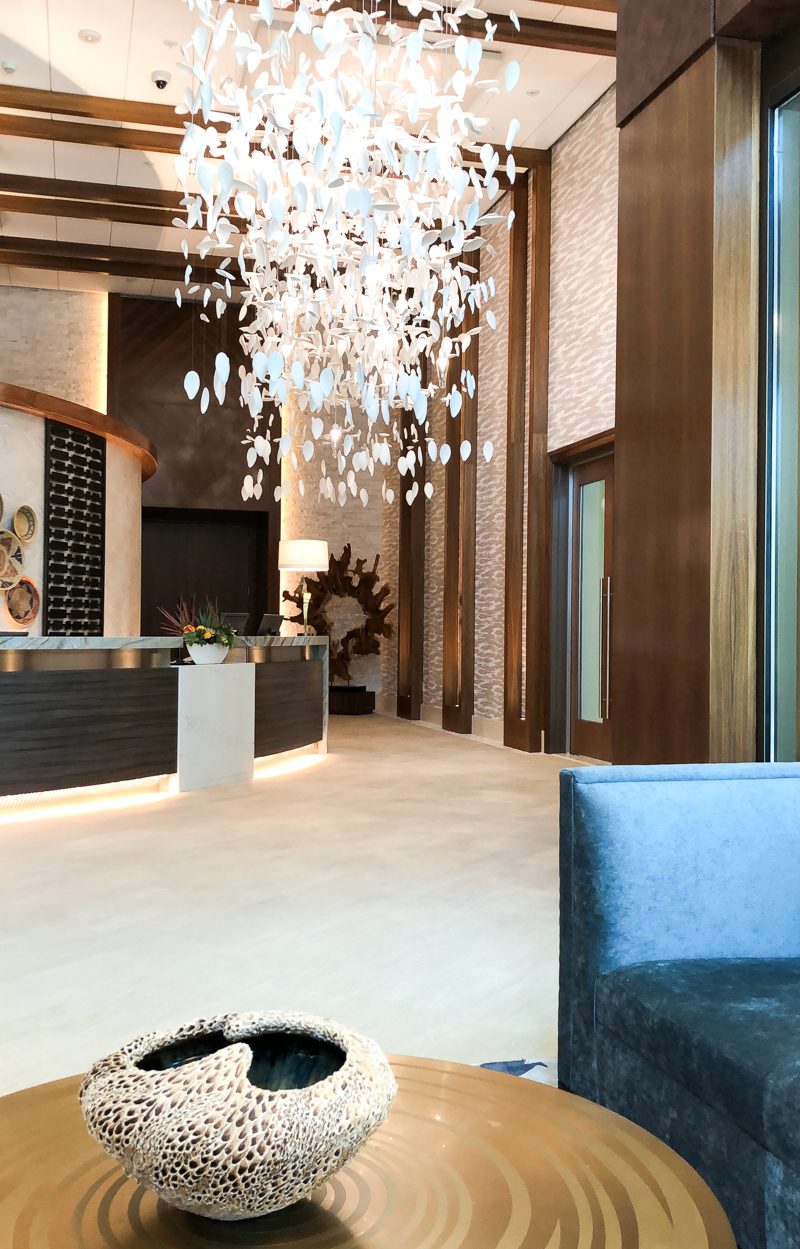 The spa itself is gorgeous. Another reason that a girls' trip would be so fun.
POOL TIME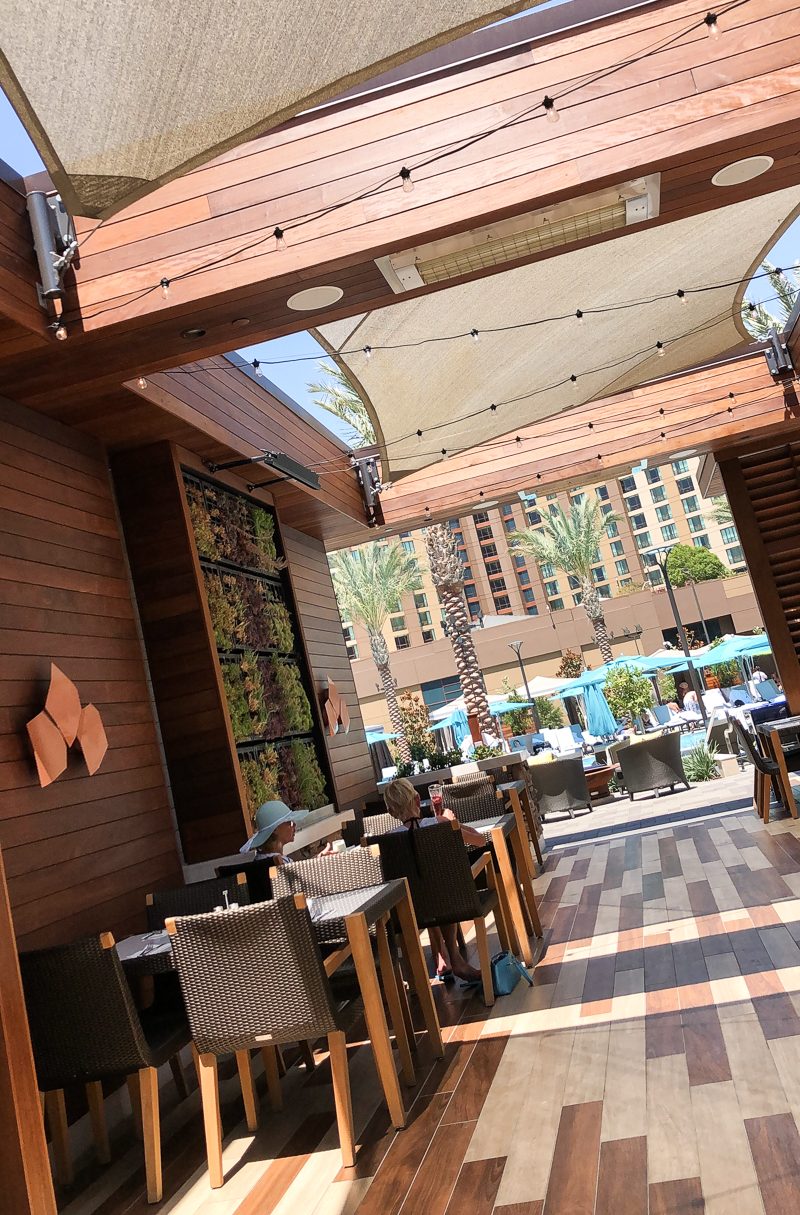 pool restaurant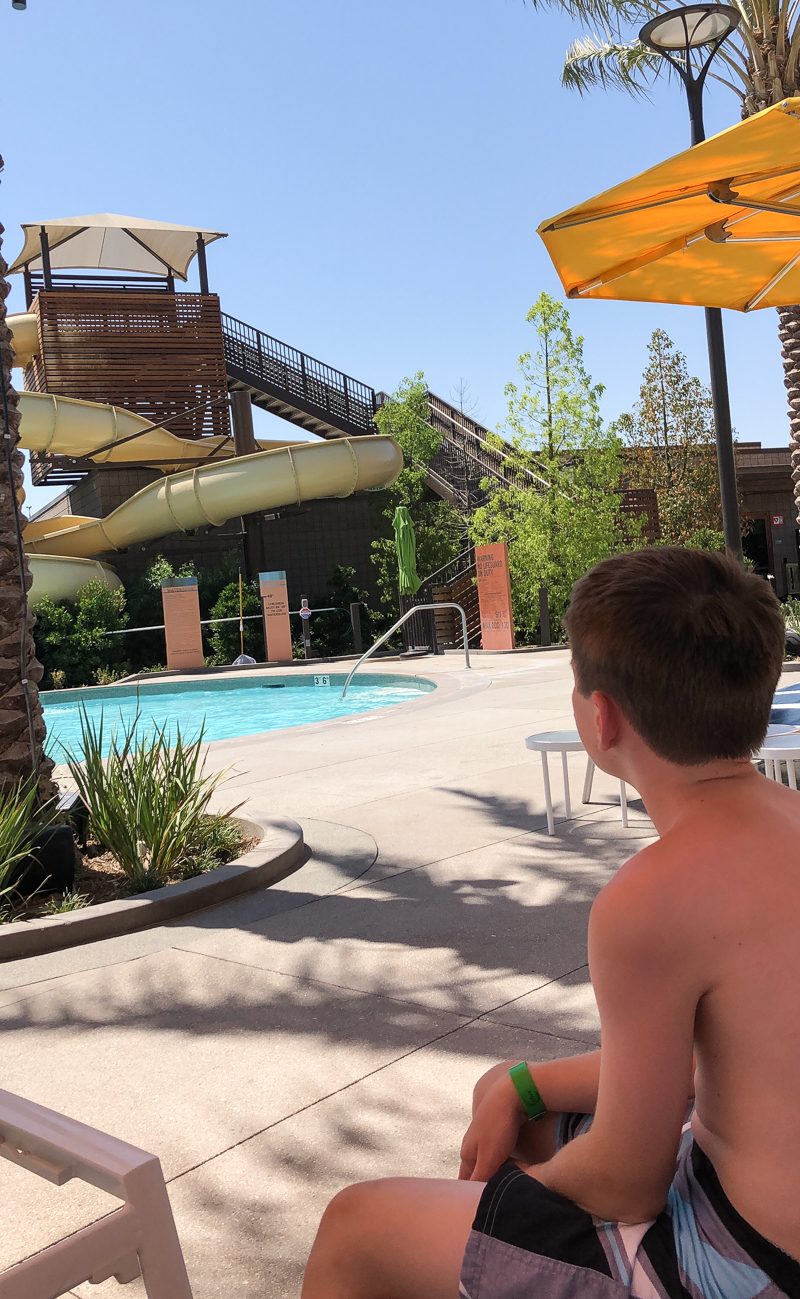 This is the spot! The kids LOVED these slides. Waiting for them to open was the toughest part for these kiddos. And I would like to publicly apologize to everyone who was at that pool that day. My husband can't see a slide like this and not go on it. Let's just say he created quite a splash. I know he does it on purpose and then I pretend like I don't know him. It's a good time. Needless to say, this was the highlight of the trip for everyone. A great time had by all.
FAVORITE SPOT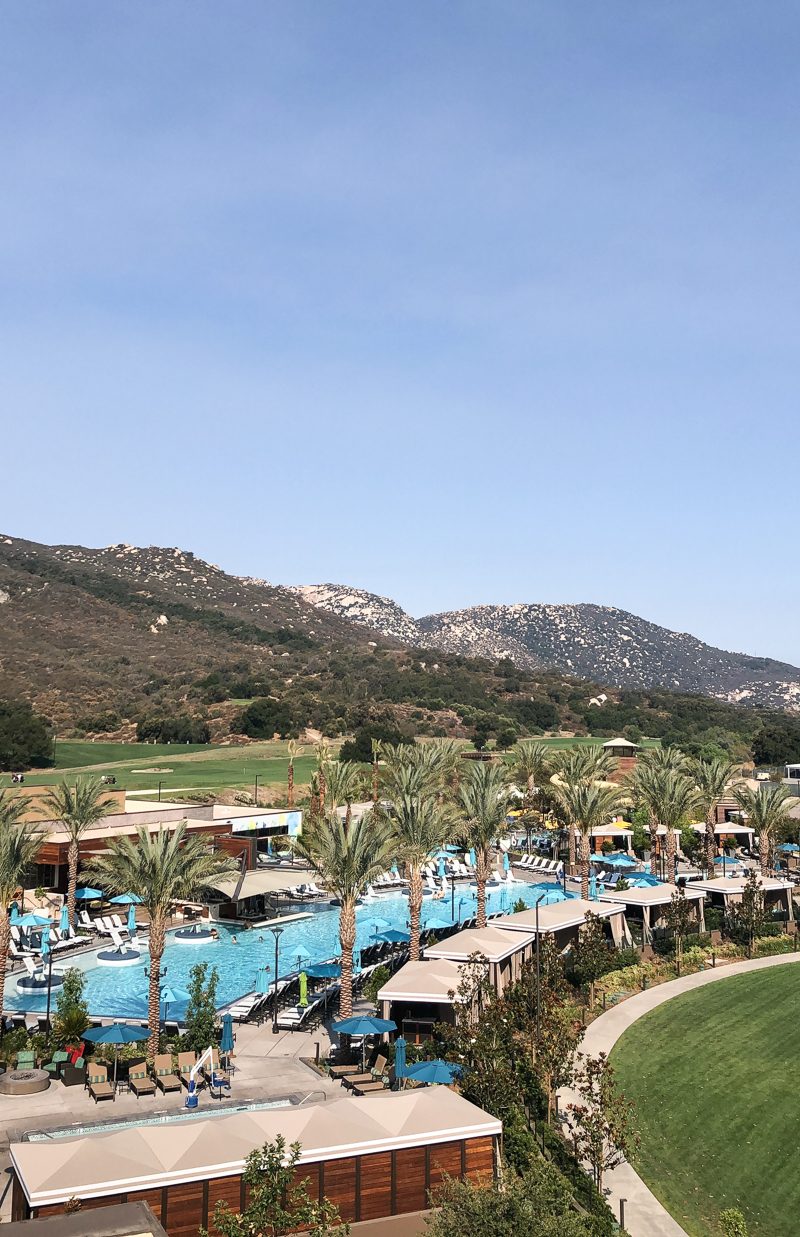 We were sad to leave the resort and were so thankful for a relaxing and fun couple of days. It surpassed our expectations.
PELTZER WINERY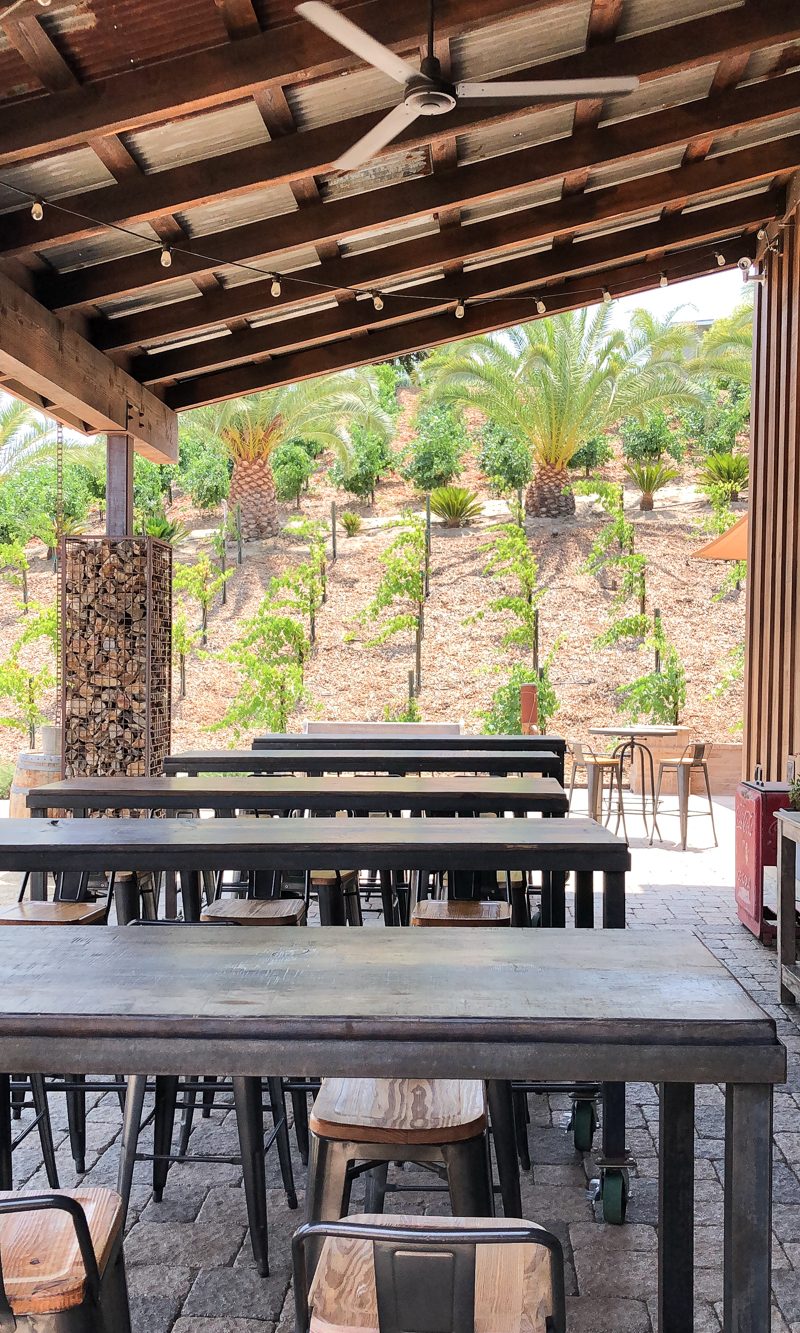 Before driving back home we hit up our favorite winery. Peltzer is near and dear to our hearts and always a great time. We got there just before a major charity even was going on so I was able to snap a few photos before the crowds rolled in. Such a charming spot.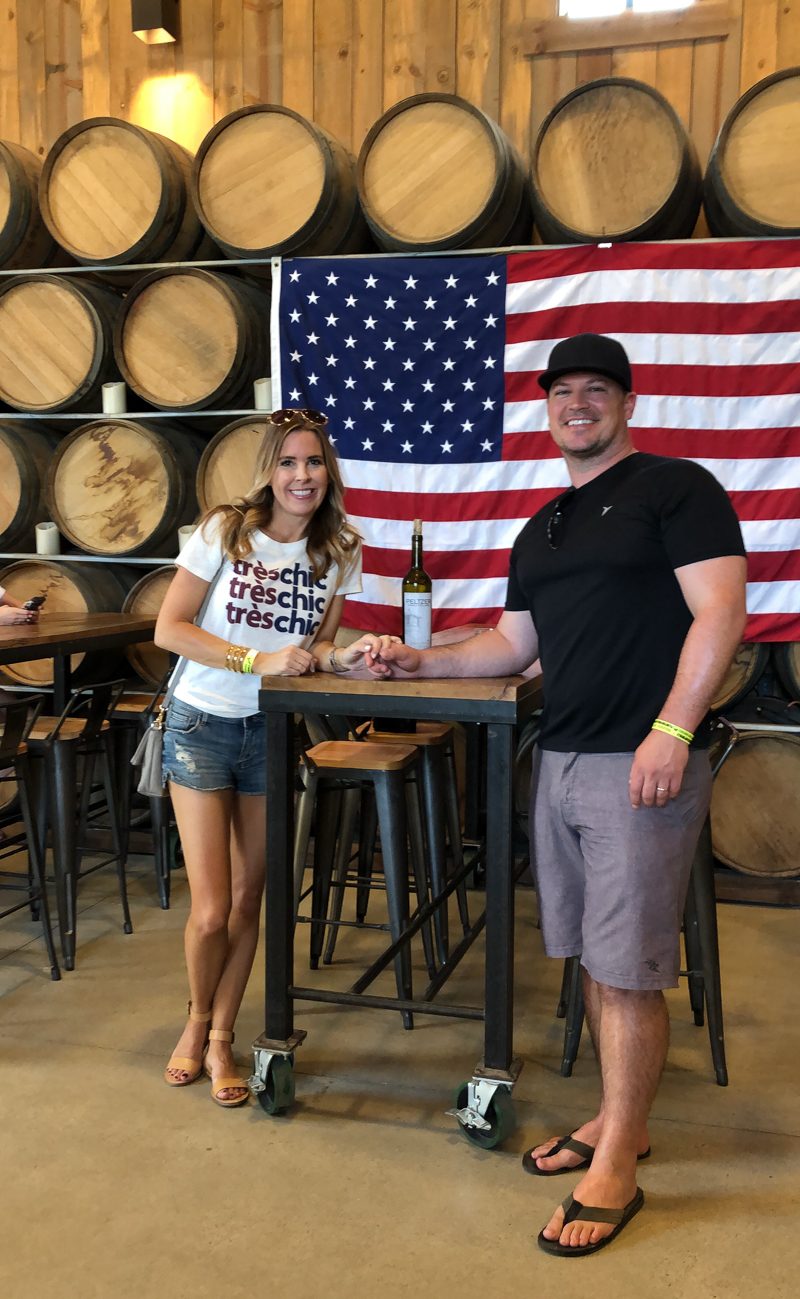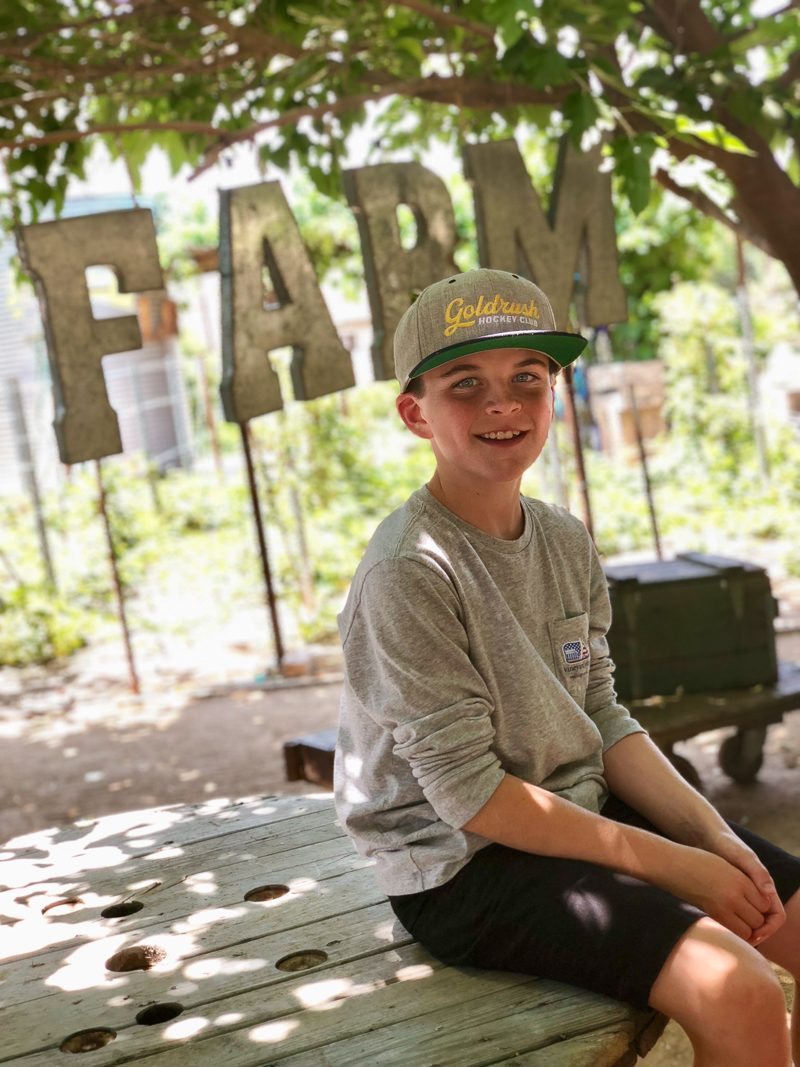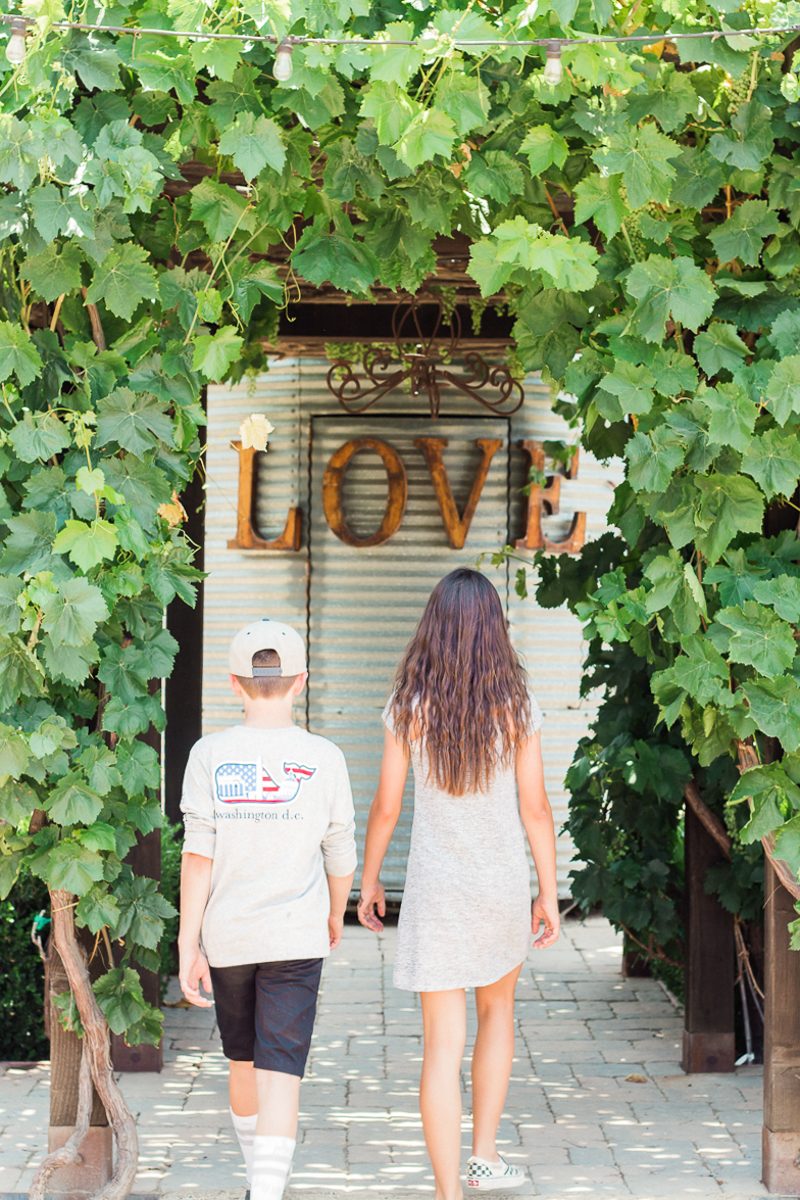 Love traveling with these kids. They are always up for anything and have such adventurous souls. I hope that never changes. I just realized my son is wearing a shirt from our Washignton, D.C. trip (thank you, Tina!).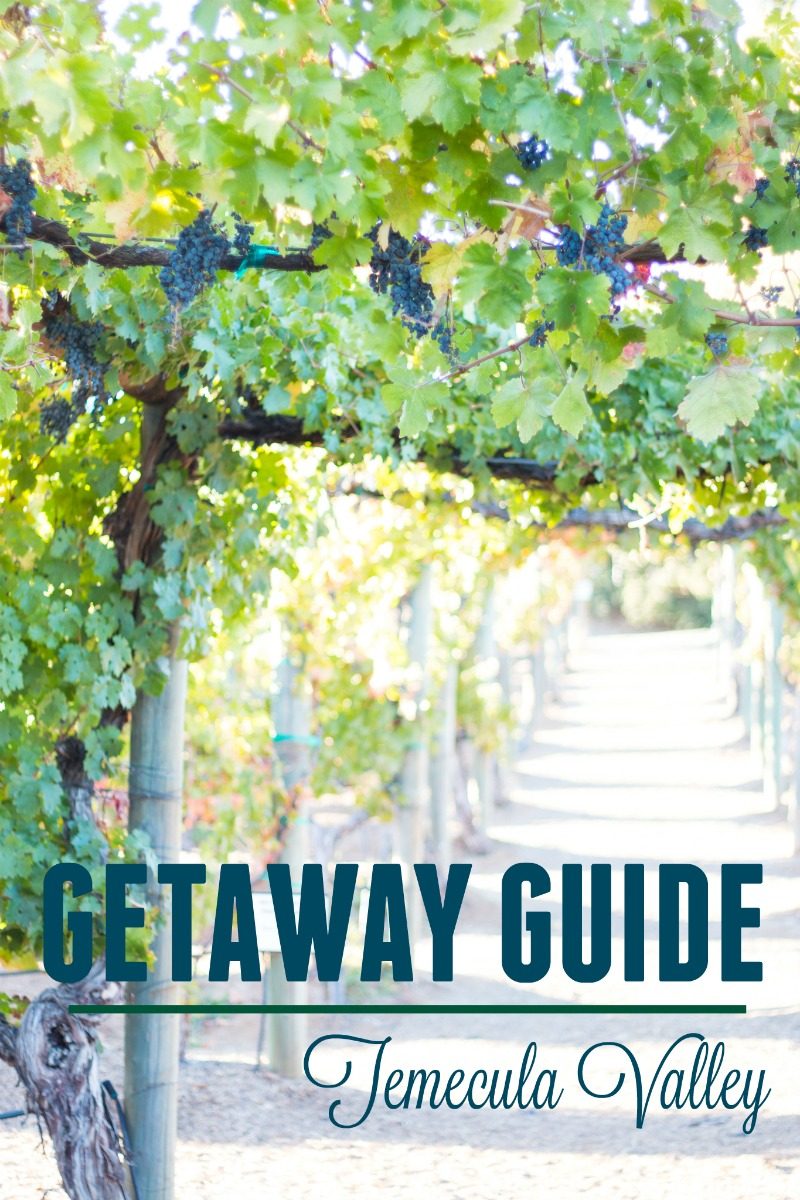 You can read more about Temecula in this Getaway Guide. Have you enjoyed any staycations lately? Sometimes it's all you need to feel like you've really gone away and reconnected.
Wishing you all a great day. xo