I'm so excited to share our Getaway Guide to Temecula Valley. When Pechanga Resort reached out to see if we were interested, I actually jumped at the chance because we so rarely take the time to travel local. Are you the same way. I feel as though sometimes the best places can go undiscovered when they are in your own backyard. This little weekend came at a the prefect time as we had endured a bit of a rough month (sick kiddos and too many commitments) and were ready for a change of scenery. If you are able to get to Temecula Valley, here is a great itinerary to follow for a fun-filled two days.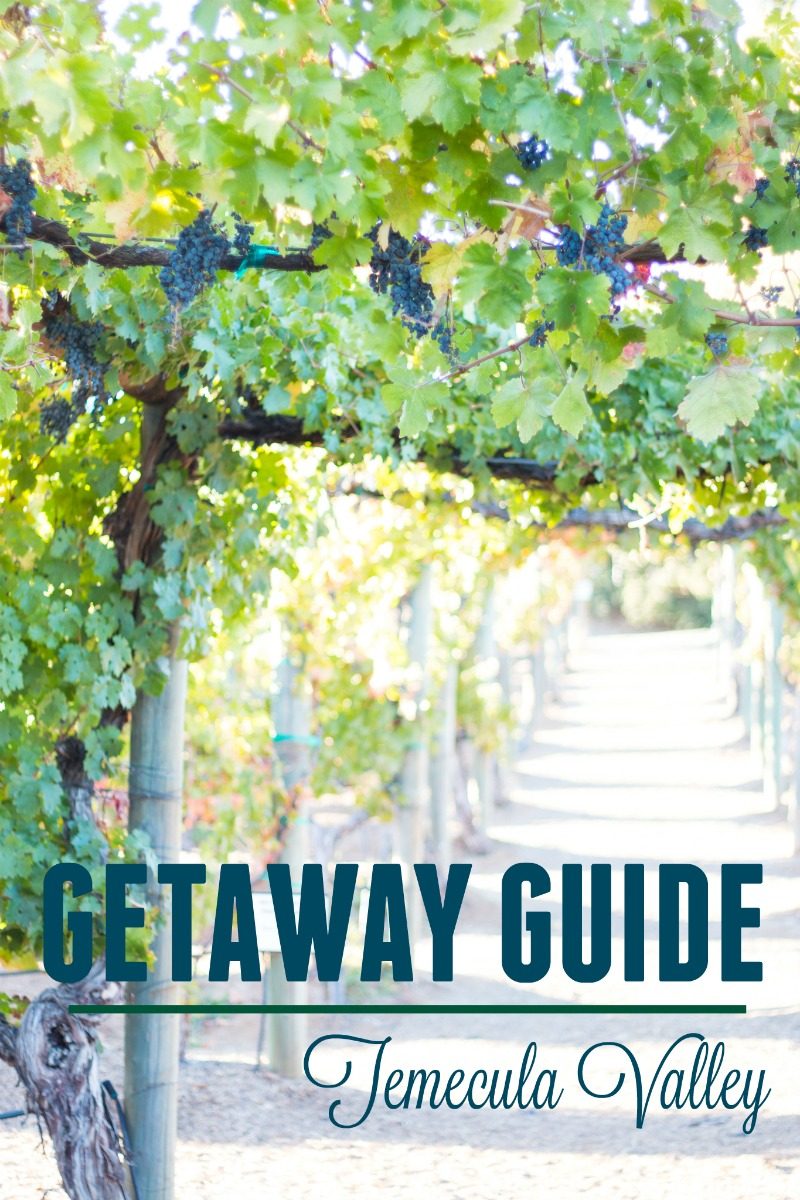 WHERE WE STARTED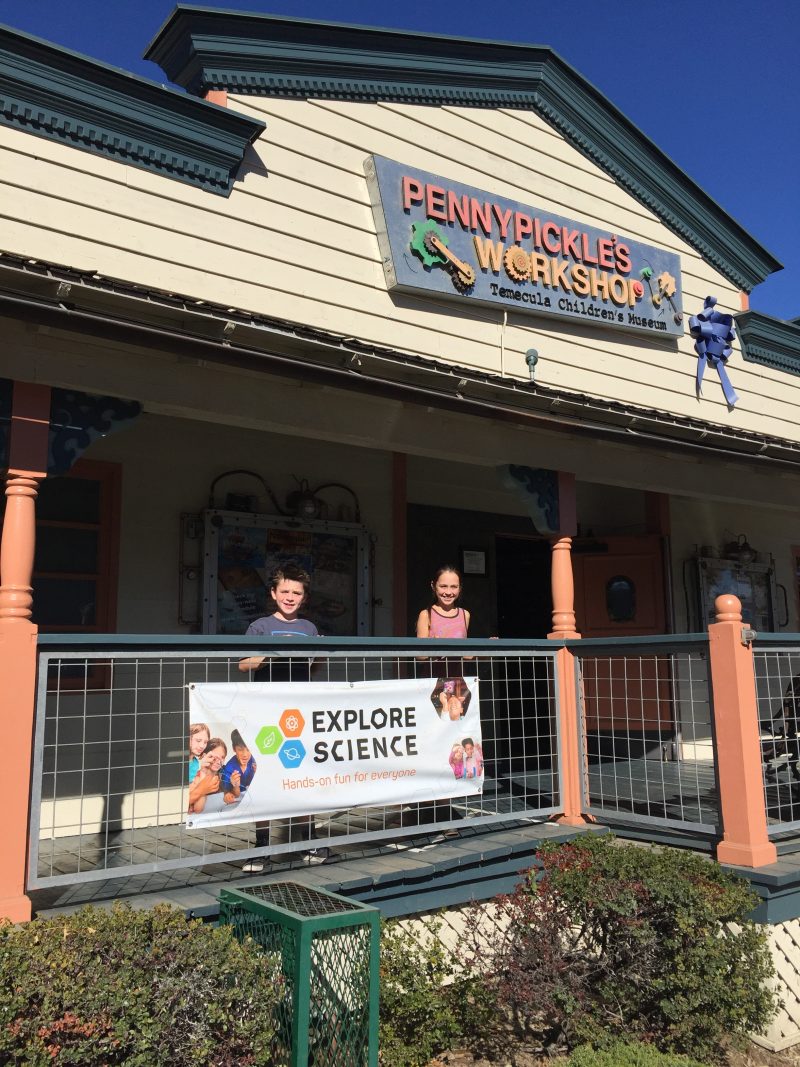 Temecula is only about an hour drive from where we live so we headed down after breakfast. Our first stop was Pennypickle's Workshop. This was actually one of the highlights of the trip for our kiddos (and us). Fantastic science based museum. It's set up like a home and you can explore from room to room all of the gizmos and gadgets. They had a couple of young people run experiments and we all seriously loved it. In fact I saw two experiments I never even saw when I was teaching science for 9 years so it was fantastic.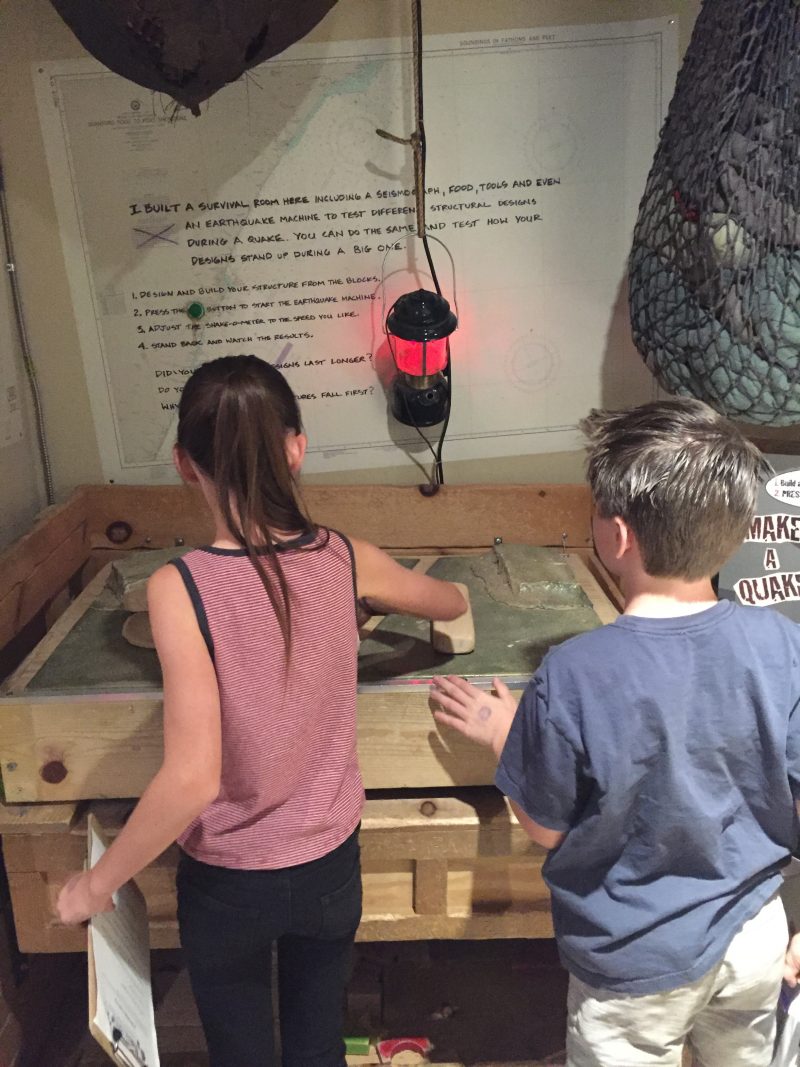 Here the kids could experiment with building structures from wooden blocks and see how each one responded to earthquakes. It was our first time in a museum set up this way. Really well done and we highly recommend it. We always allow our children to pick out one thing from each trip we go on. They ended up having us go back the next day on our way out-of-town to pick up a science experiment. Pretty cool.
LUNCH TIME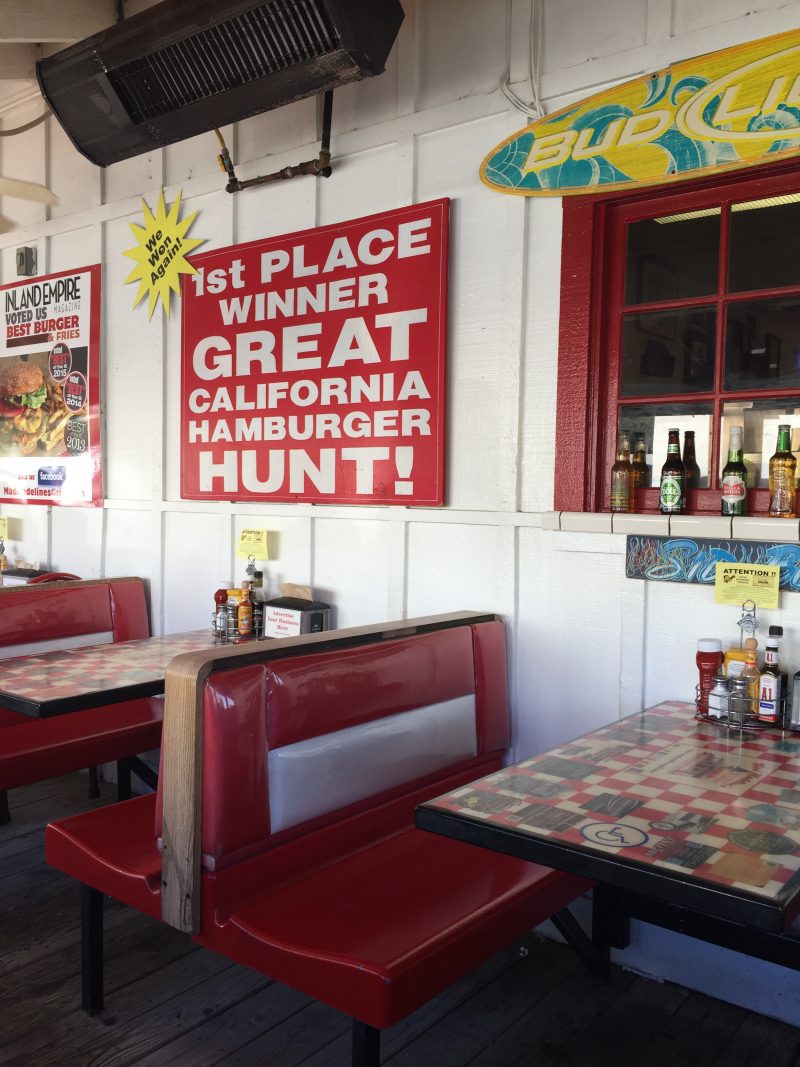 Mad Madeline's Grill was our lunch stop. Really good burgers and fries and of course the milkshakes were a big hit.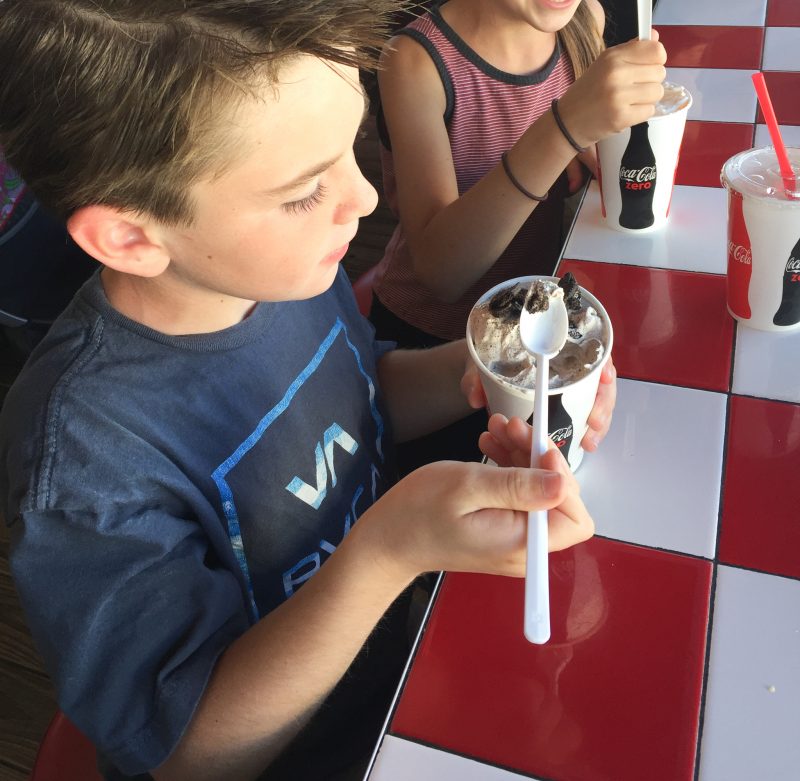 All of the seating is outdoors (covered patio) and you can sit at this bar which faces downtown Temecula. Fun spot to people watch while you enjoy lunch.
WHERE WE STAYED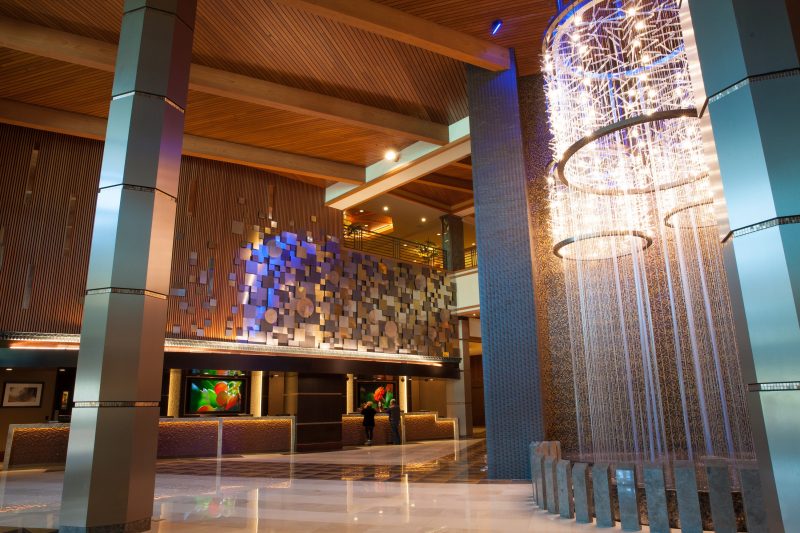 PECHANGA RESORT & CASINO
We were invited by Pechanga Resort & Casino to explore Temecula and stay for the weekend. I was hesitant at first because we had the kids. But they absolutely loved it. My son exclaimed, "This is the fanciest hotel ever." I think it was the grand waterfall and the suite that put it over the top for him. Honestly there is nothing better than seeing children enjoy a hotel. I have vivid memories of being little and when we would stay somewhere ( no matter how casual ) it was the biggest treat in the world. What I really appreciated is that when you enter the lobby and go up to the rooms, you do not pass through the casino. Big win in my book when we are traveling as a family.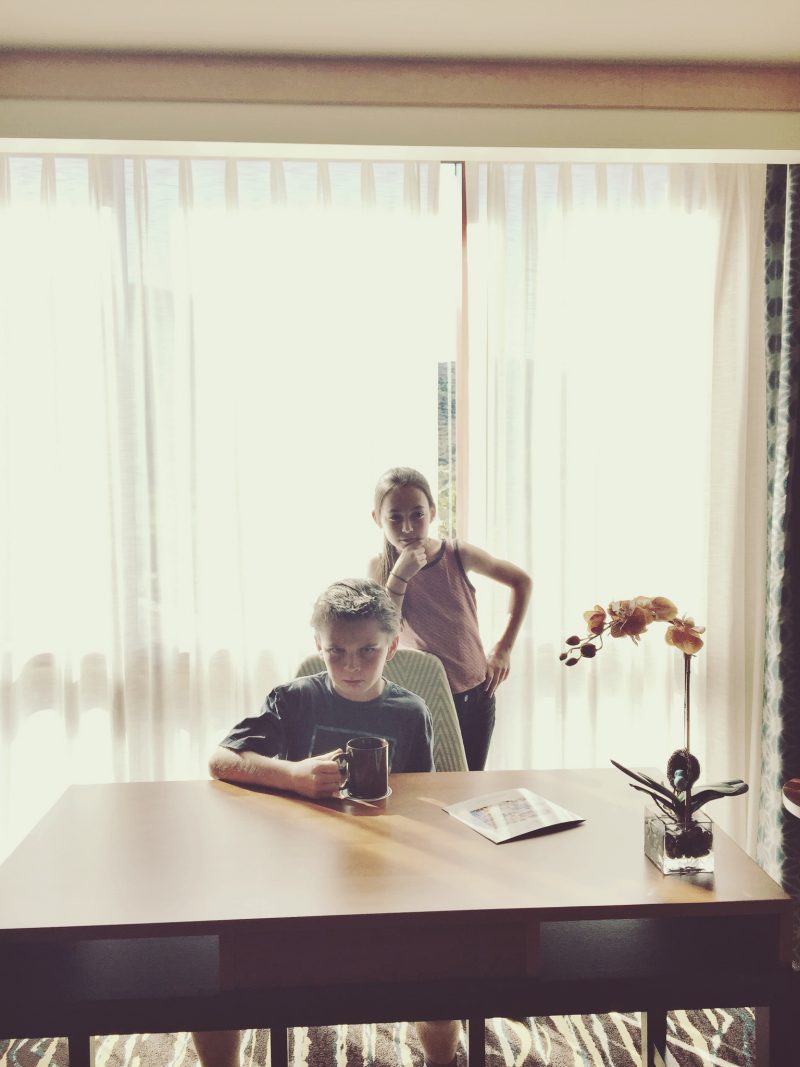 My kids crack me up. They saw the desk in the room and immediately started posing. You present your kids with a desk, an empty coffee mug and a view and they go nuts!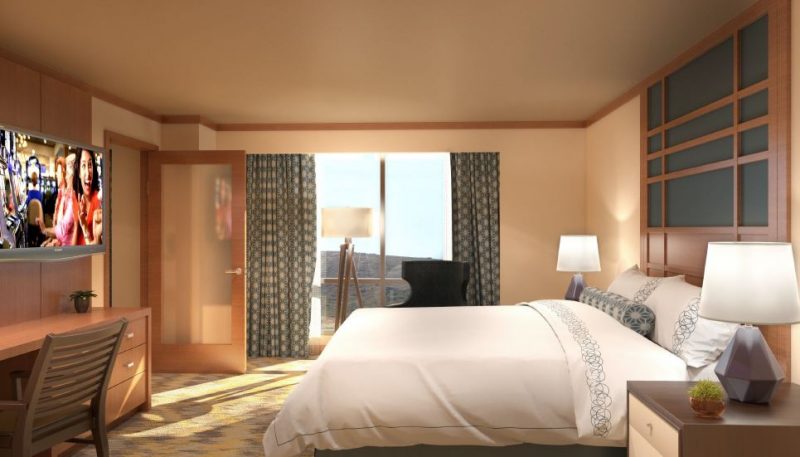 The resort is currently undergoing renovations and will be fully finished December 2017. My kiddos will be begging to go back to enjoy all of the new pools.  The suites are really spacious and when traveling as a family that is key.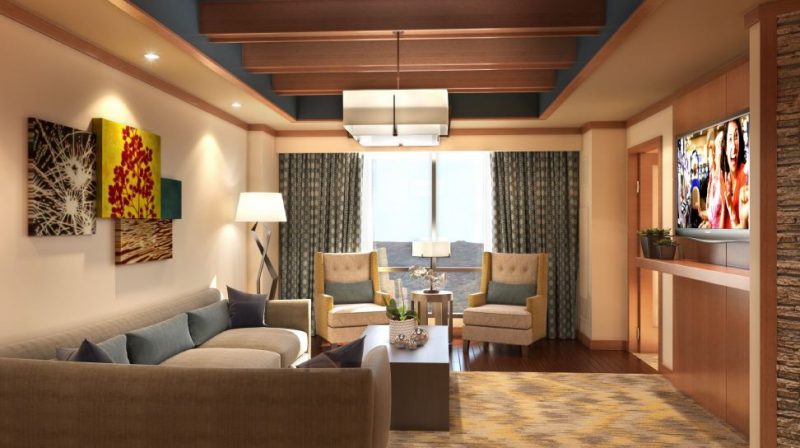 We hung out in the room for a bit and freshened up and then set out about 3:00 to visit two of the local wineries.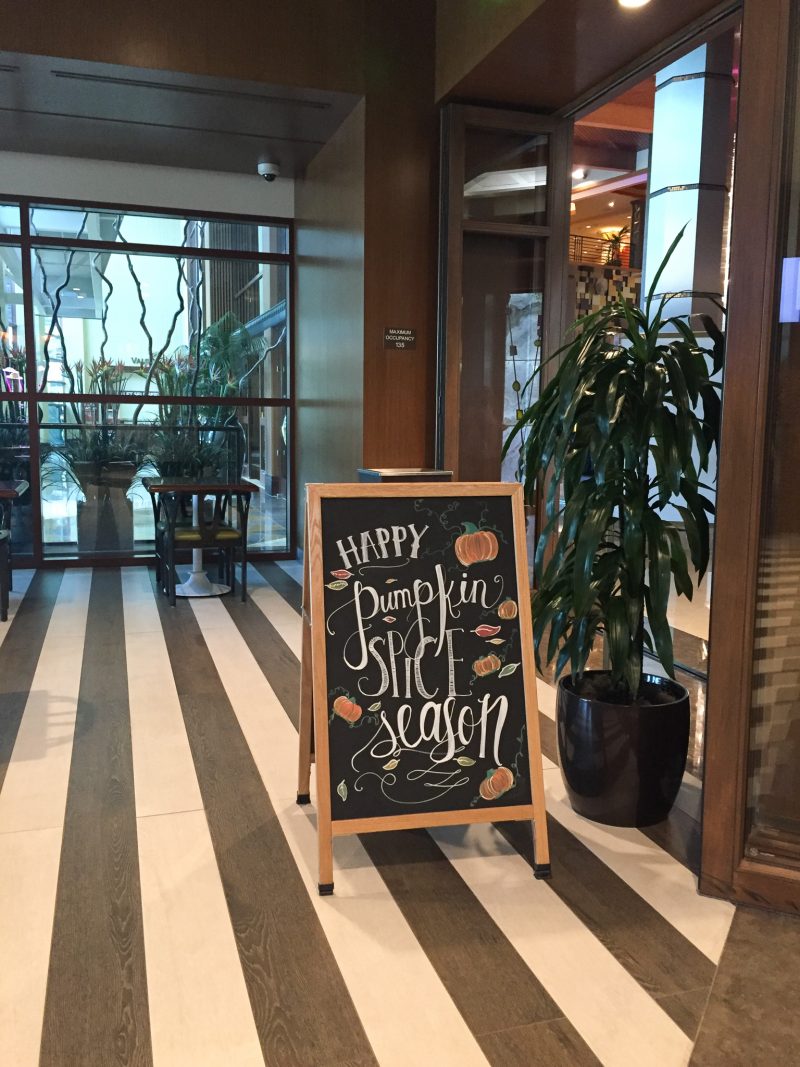 There is a fun little wine bar/coffee shop between the lobby and the way to the casino. Nice spot to stop.
EXPLORING THE WINERIES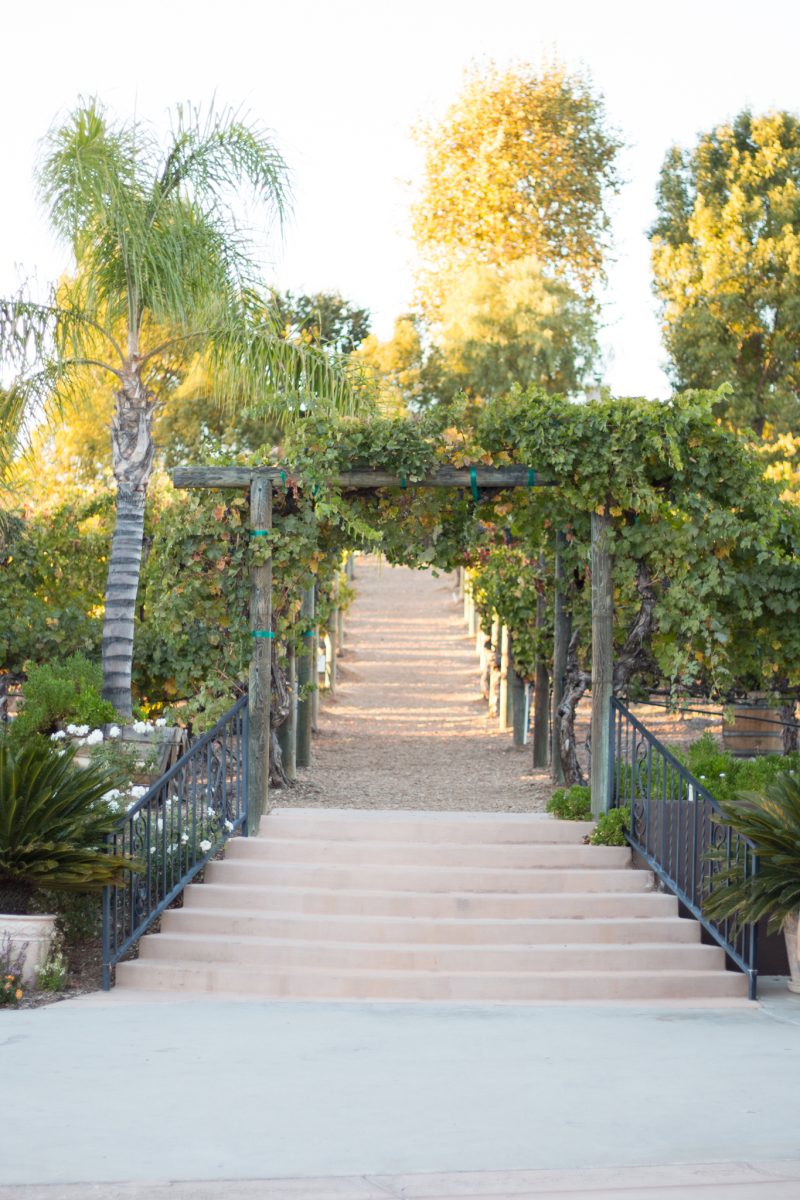 Temecula Valley is known for its many beautiful wineries. When you think family getaway you don't normally think about wineries but my sister had assured me that her children loved going when they were younger. Well. . . mine too! Both of our kids were captivated by the scenery and the method behind the madness.
WILSON CREEK WINERY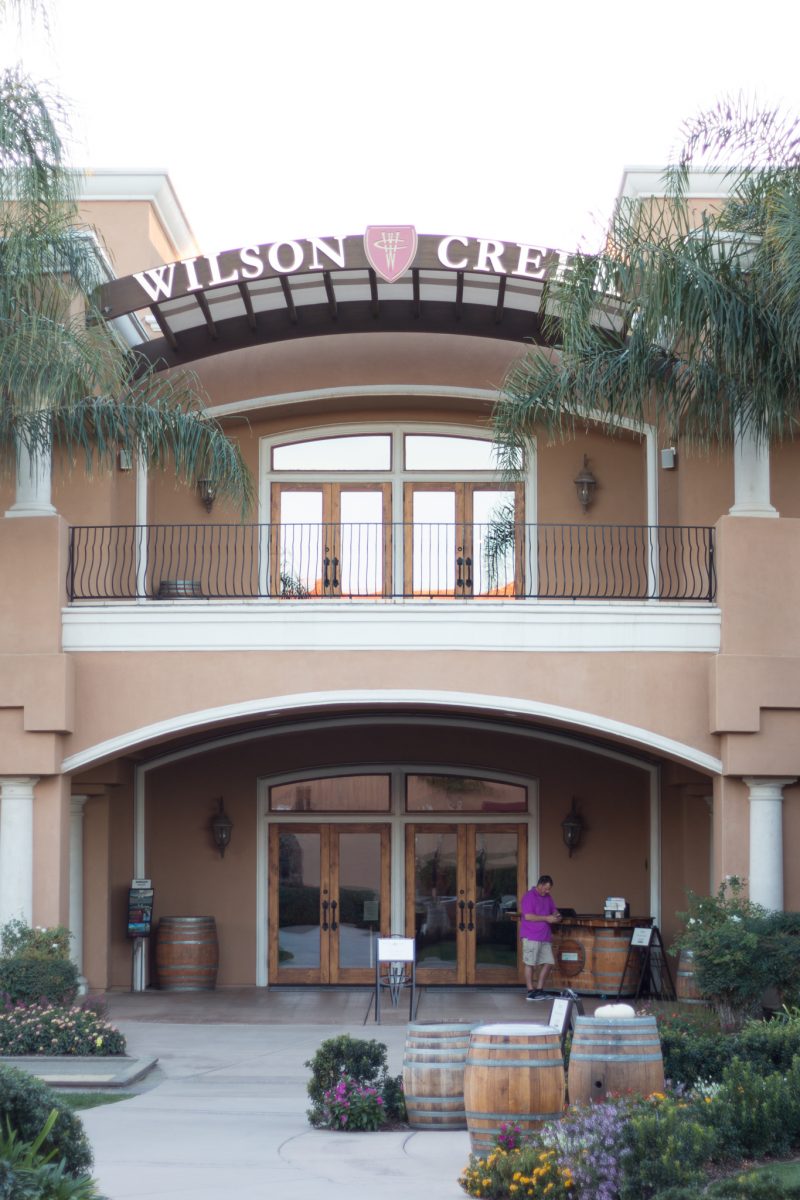 First stop was Wilson Creek Winery and I can't say enough great things about it. It is truly a family operation and we even bumped into Gerry Wilson (the patriarch) enjoying a late lunch alongside his beautiful golden retriever. The entire environment is so warm and welcoming.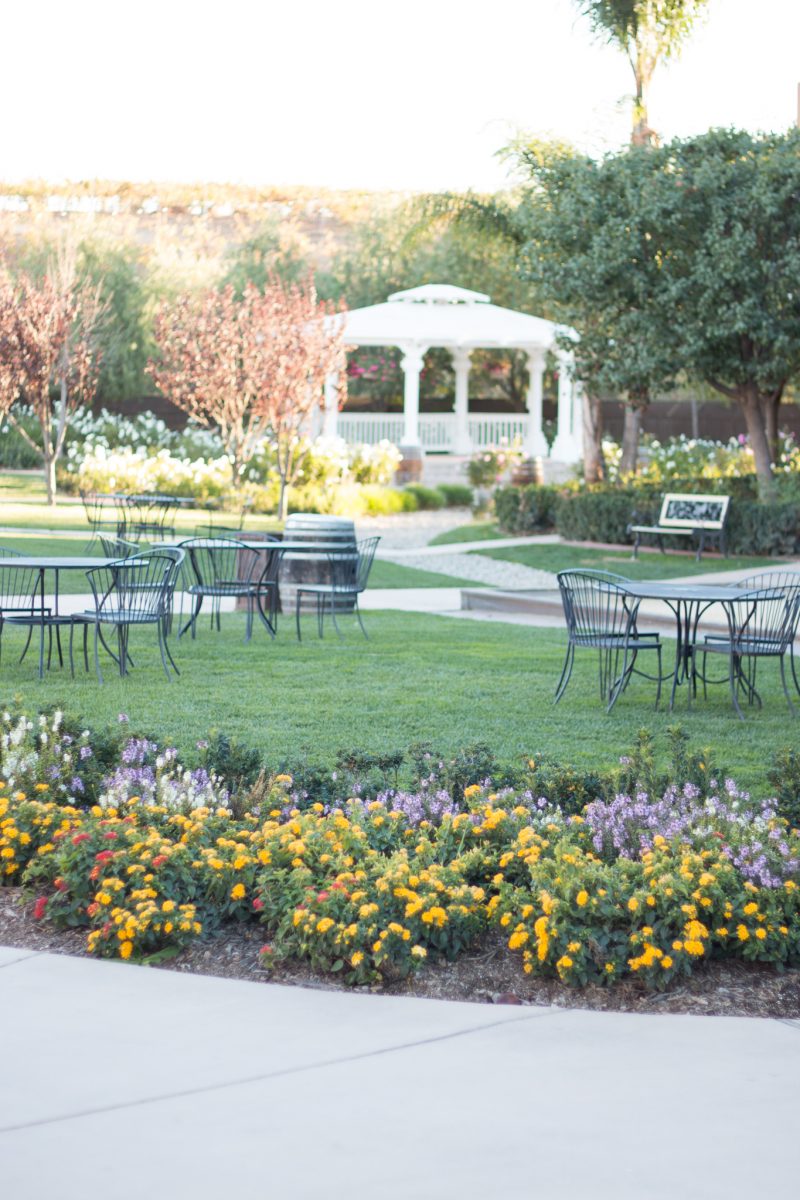 The grounds are quite immense with tables and chairs throughout. There is even a bocce ball court that my son and husband used. They often have concerts, too. Such a pretty spot to spend an afternoon.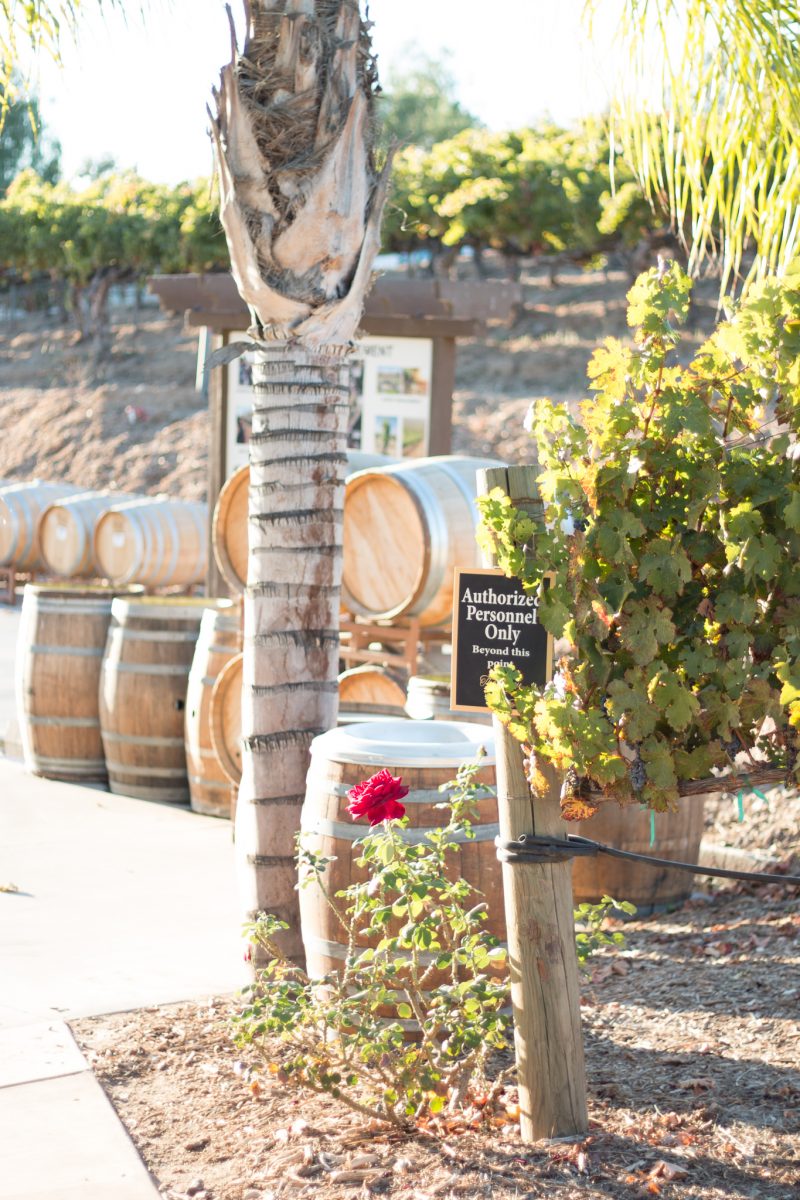 We were taken on a tour of the vineyards and my children were able to hear all about the wine making process. We actually told them they could play bocce ball instead, but both insisted on taking the tour and loved every minute.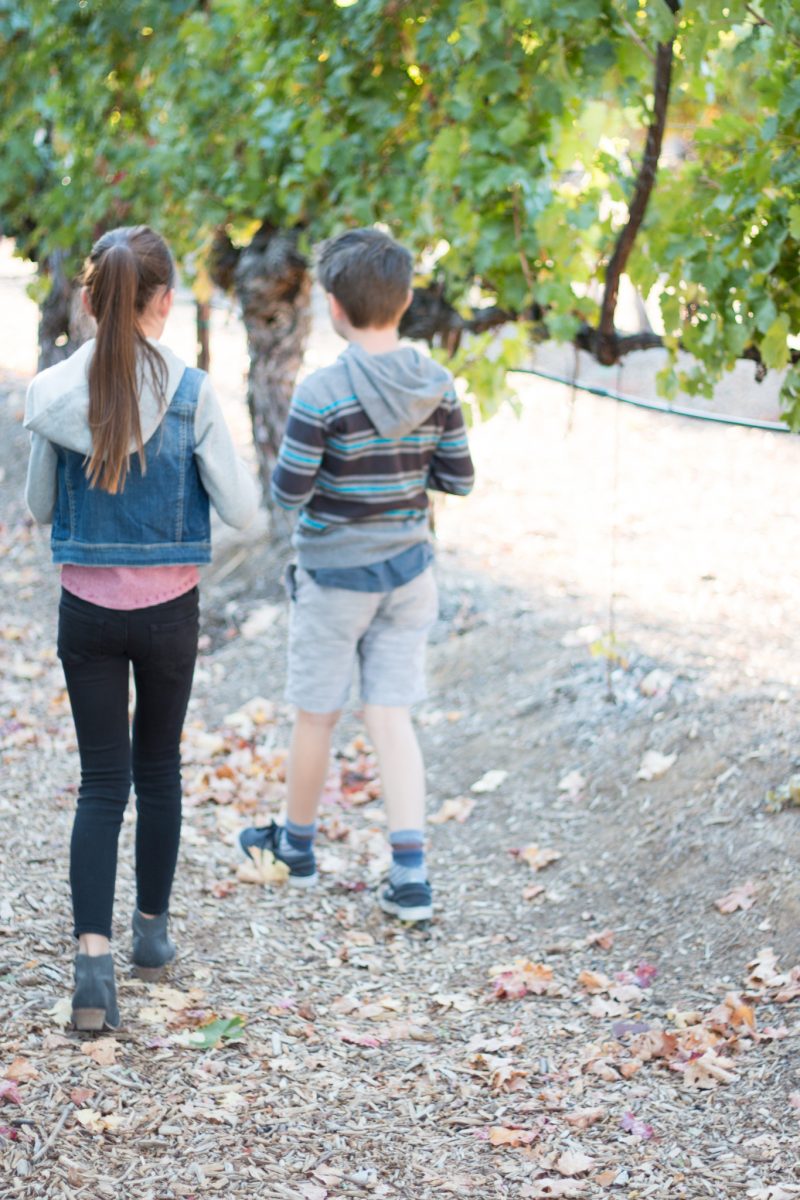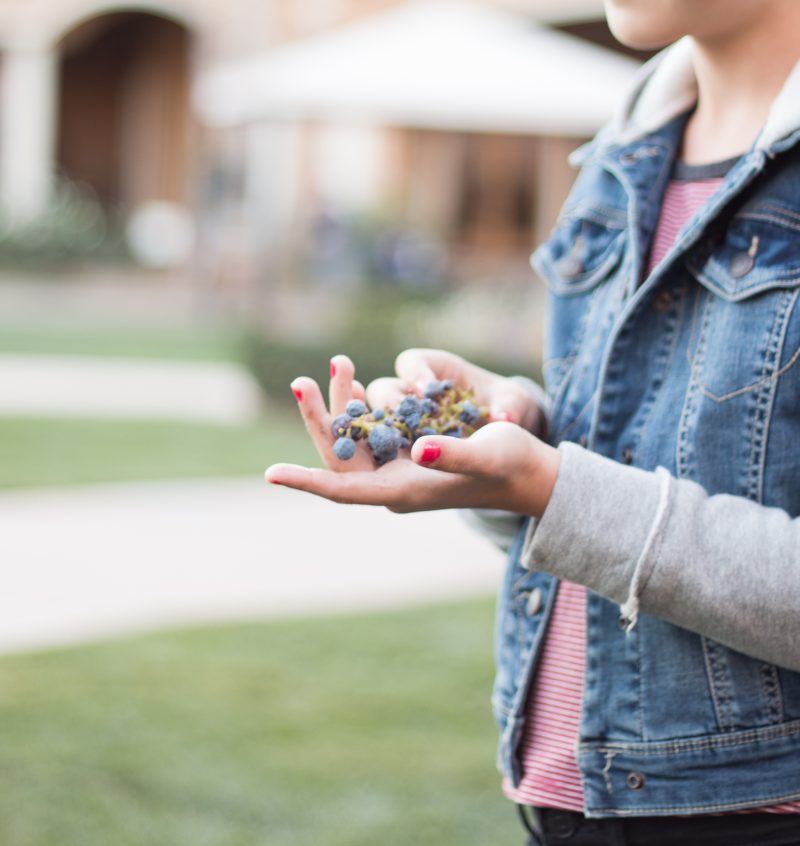 My daughter loved being able to pick the grapes from the trees and ate as many as she could. She told me she wants to own a winery one day. Ok. I'm cool with that!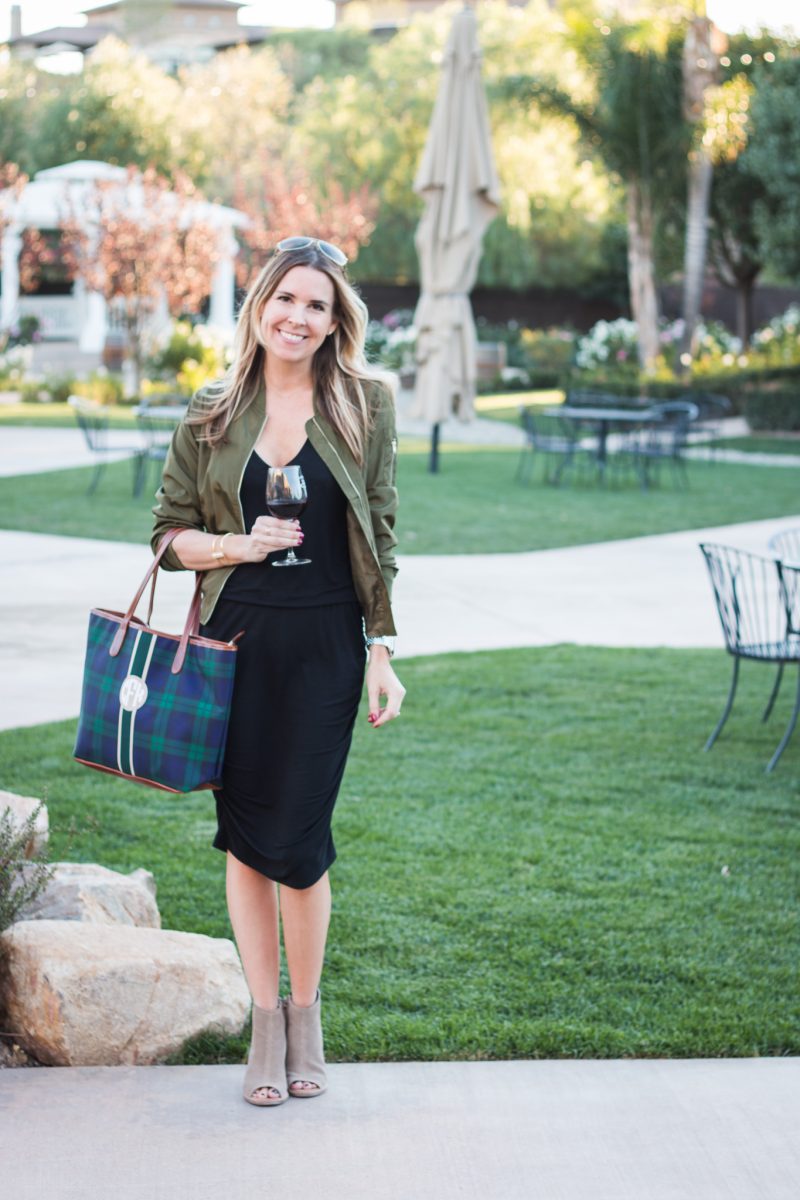 dress | jacket | shoes | handbag
After the tour, in lieu of a tasting, we enjoyed a glass of wine outside while the kids played. It really was a great experience for all four of us.
PELTZER FAMILY CELLARS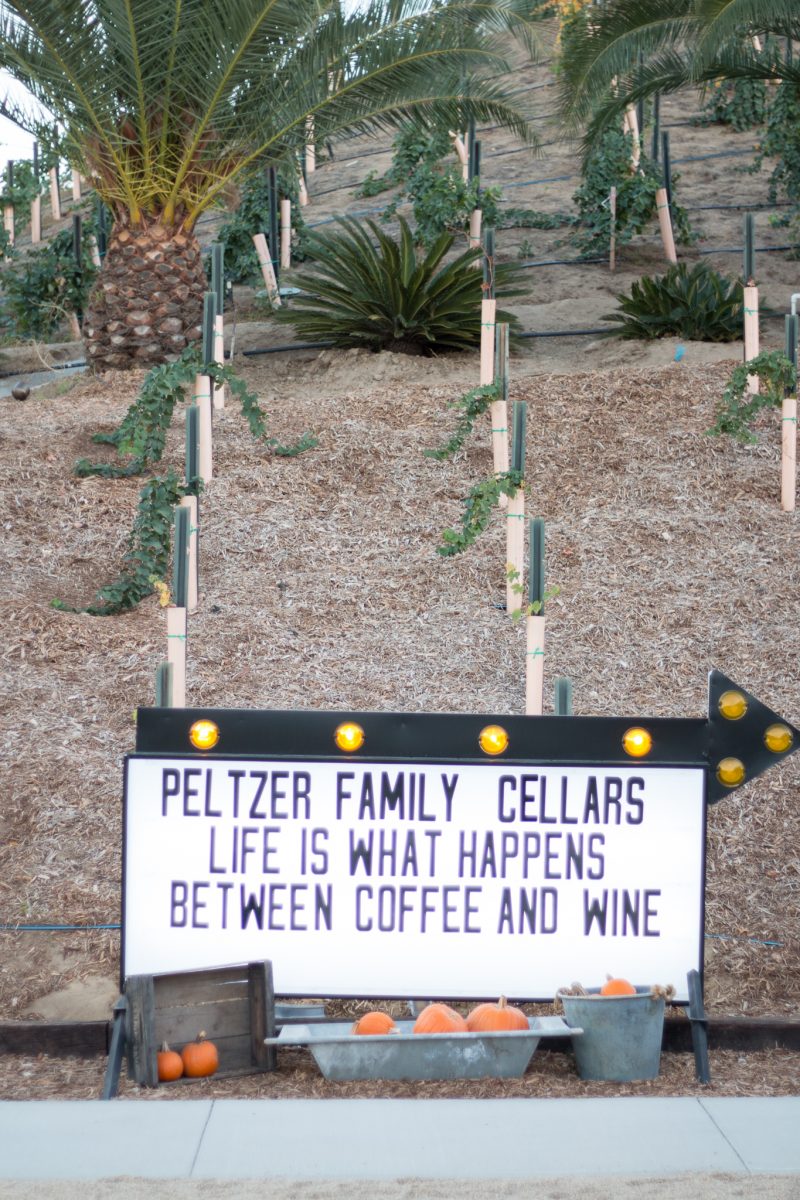 Next stop was Peltzer Family Cellars and I may or may not want to move in. What an amazing spot. The farm and winery are owned by a family that is from our neck of the woods. It is a brand new and they knocked it out of the ballpark. It you follow along on Instagram you may have seen my Insta Story or my IG photo from the bathroom. The bathrooms were that good.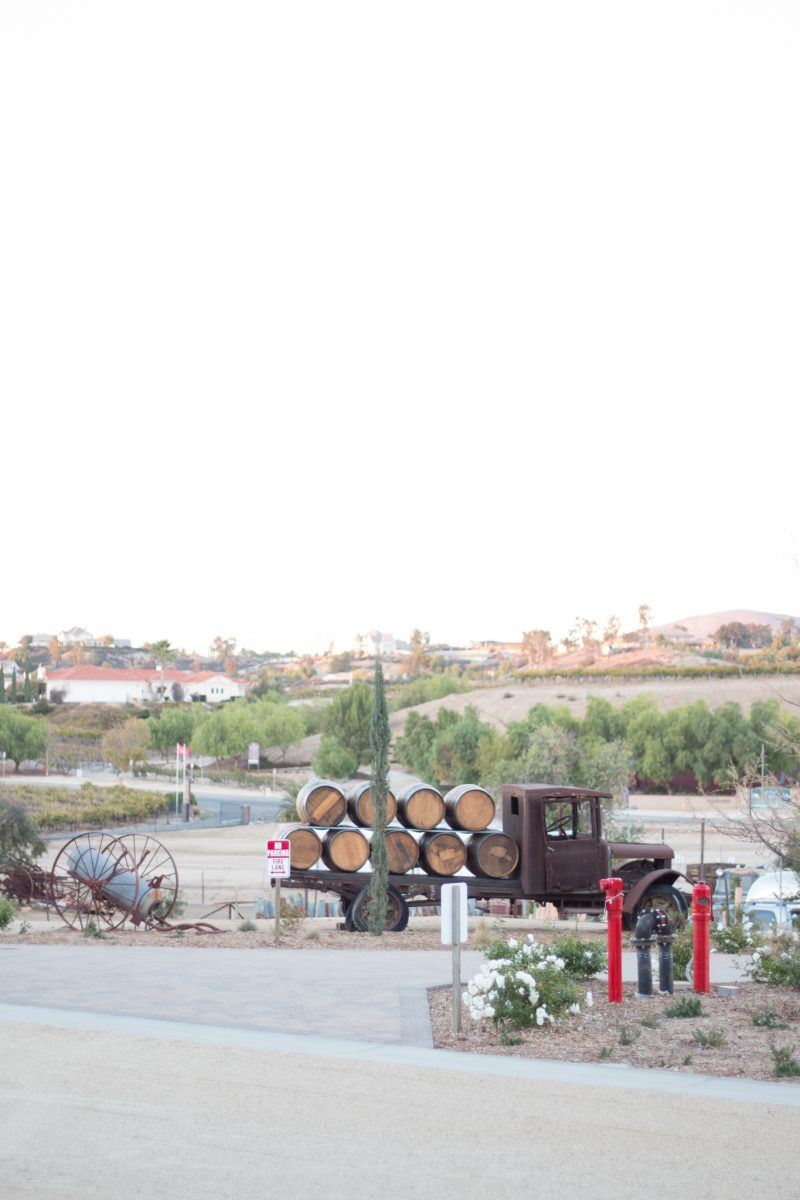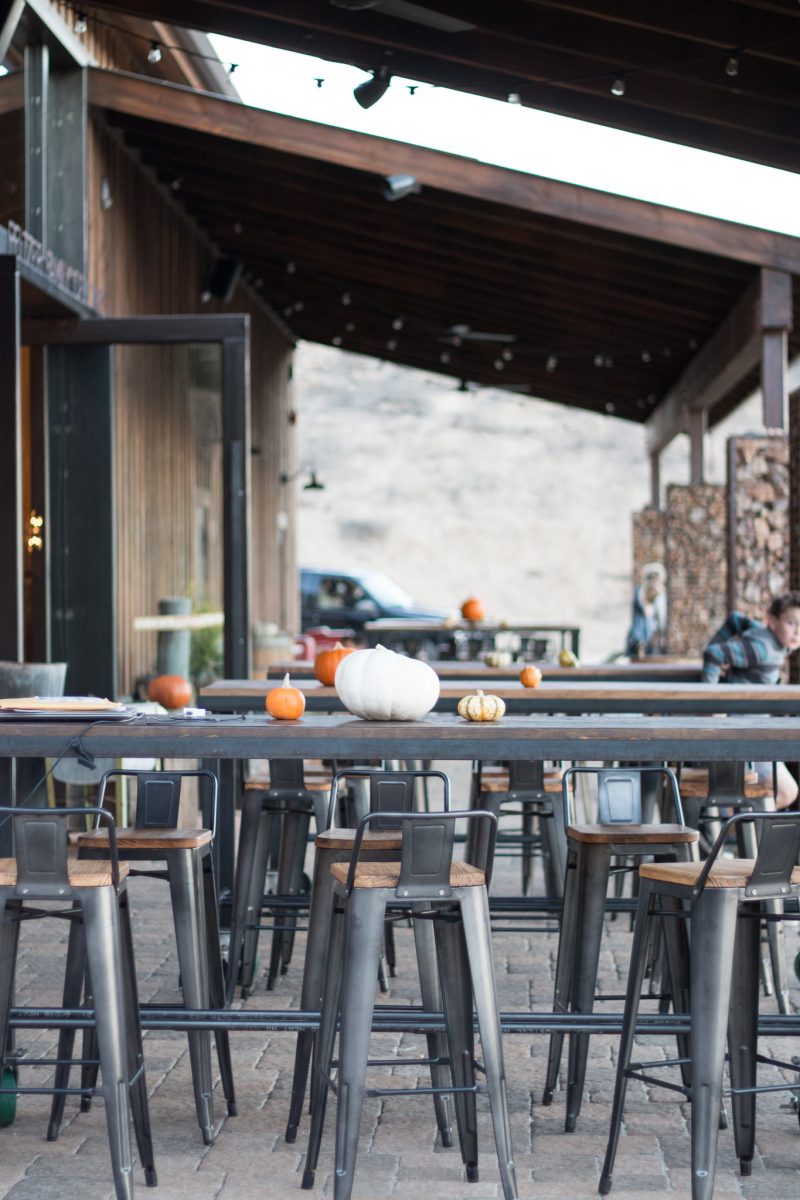 Absolutely charming. When we were there in November, military were able to come and taste for free. And a flag that belonged to one of the employee's grandfather hangs in the back of the building. It just oozes charm and character.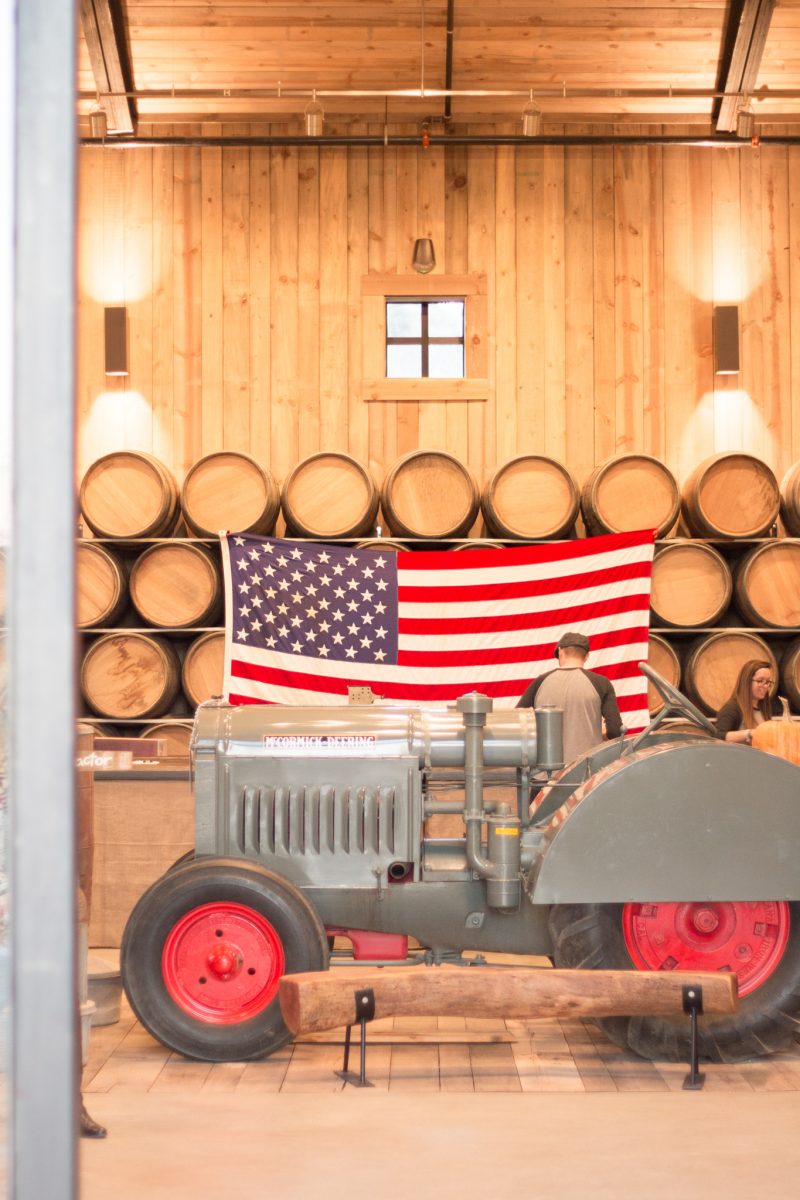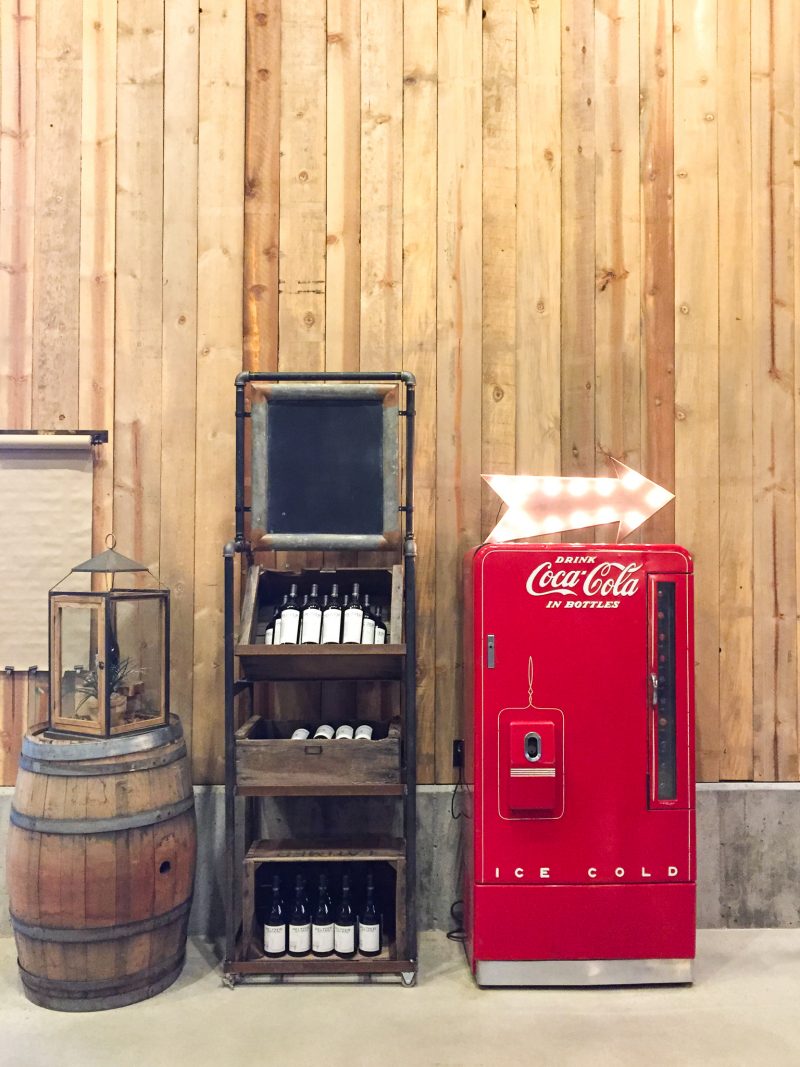 CHARMING VENUE
The Peltzer family just happened to have this fridge in their home and when they opened the cellar, it was the perfect place to display it. Of course my children found it immediately.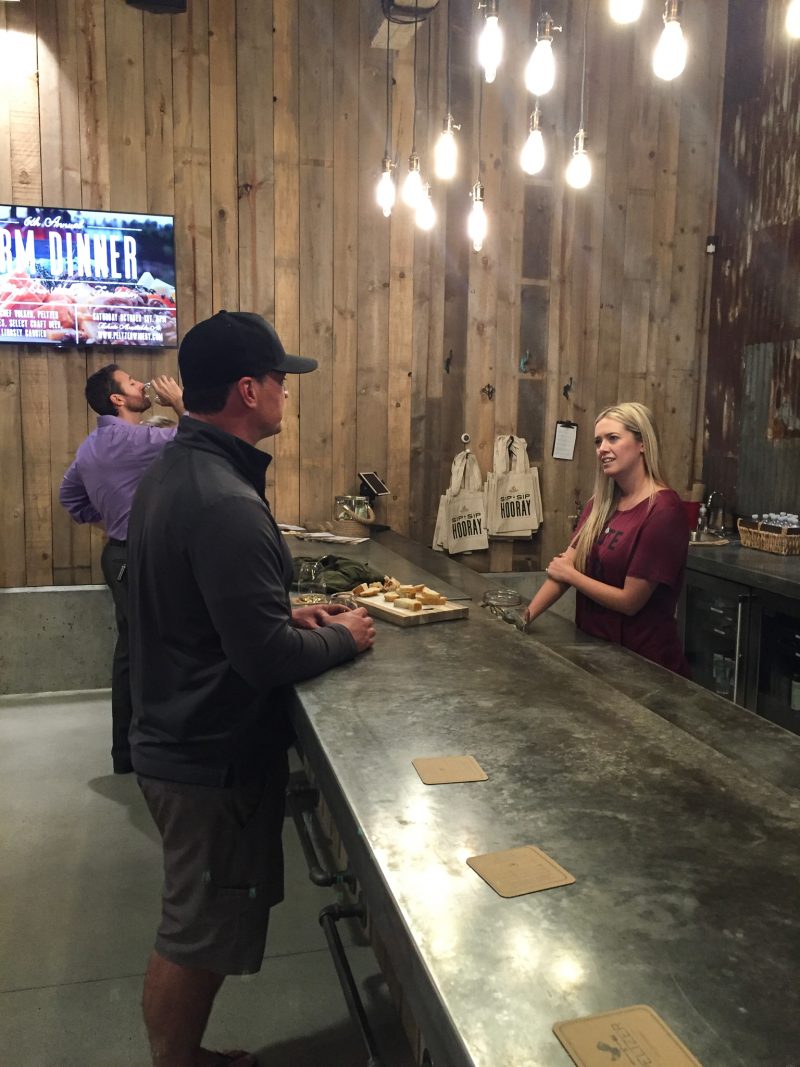 This is Lauren. Couldn't be sweeter. The flag hanging belonged to her grandfather. We had a great time getting to know her while we tasted wine ( and the kids snacked on bread and drank their soft drinks!) One of the things we like best when we travel is just hearing people's stories. We met the Peltzers while there and they could not have been more gracious. (And a huge thank you to Lauren who unexpectedly snapped a family photo of us that ended up on our Christmas card).
We stayed until after dark and loved every second. It was time to head back to the hotel where the kids were dreaming of the buffet. There is a great steak house at Pechanga, but when you travel with kids it's buffet all the way. It's almost as if it was Christmas morning for them. My daughter was hilarious. After she finished her third dessert she said, "I walked in here so hungry and now I am sooooooo full." Yep! That's a sign of a great buffet. It was off to bed for the night.
JOURNEY'S END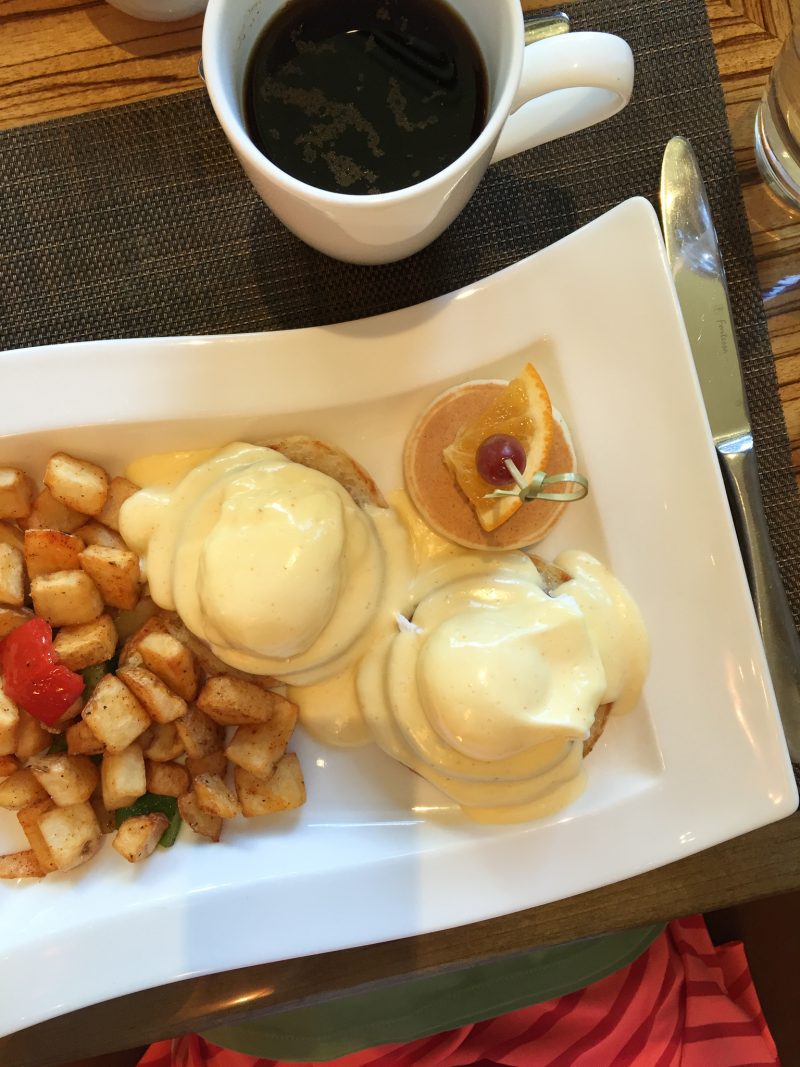 The next morning we headed out to Journey's End. It's the restaurant overlooking Pechanga's golf course and Temecula Valley. It was absolutely delicious. Eggs benedict is one of my all time favorite indulgences so it was an easy choice for me. I needed to fuel up for our family golf lesson!
FAMILY GOLF LESSONS
I had not hit a golf ball since college. Let's just say I was a bit nervous but we had the best time. My husband I were given a private lesson at the driving range and then the children joined the children's golf lesson. It was such a fun thing to do together and now I have been bitten by the bug. My husband and I are now determined to get to the driving range to practice more.
All in all, it was a great trip and my husband and I are looking forward to going back. We want to check out the renovations of the hotel and check out more wineries.
MORE GETAWAY GUIDES
*This post was written in partnership with Pechanga Resort. All opinions are my own.