At long last! The Washington, D.C. Travel Guide has arrived. I apologize for it taking so long. I've received so many sweet emails and messages asking for this as many of you are planning a similar trip. Life has been chaotic but this was such a bright light with all we have going on lately. D.C. definitely has a piece of my heart. For those of you who don't know, our parents took us when we were young and we always wanted to do the same for our children. In a way, in a was a wonderful way to honor my dad. Here is a complete run down of how we saw D.C. in four short days.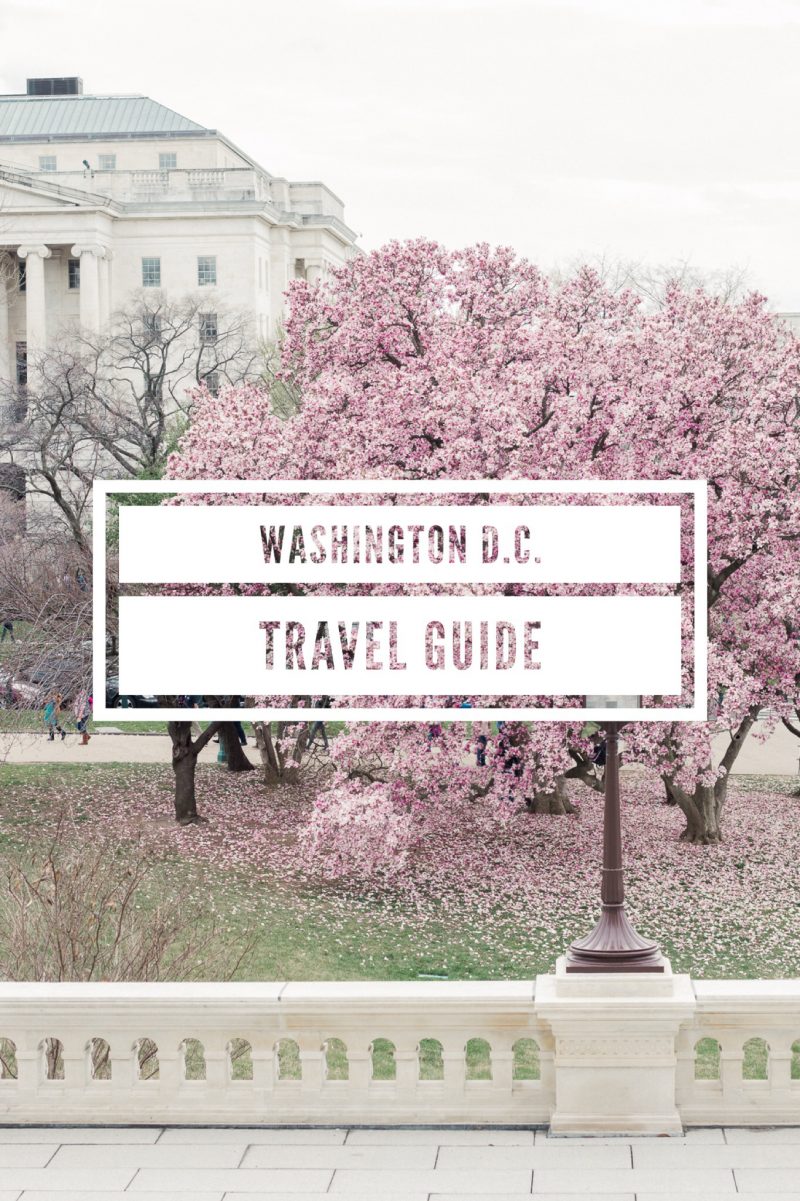 We were blessed with the most gorgeous blooms. Everywhere you looked the trees were bursting with white and pink blooms. I kept looking up to heaven thanking my Dad for the timing.
WHERE WE STAYED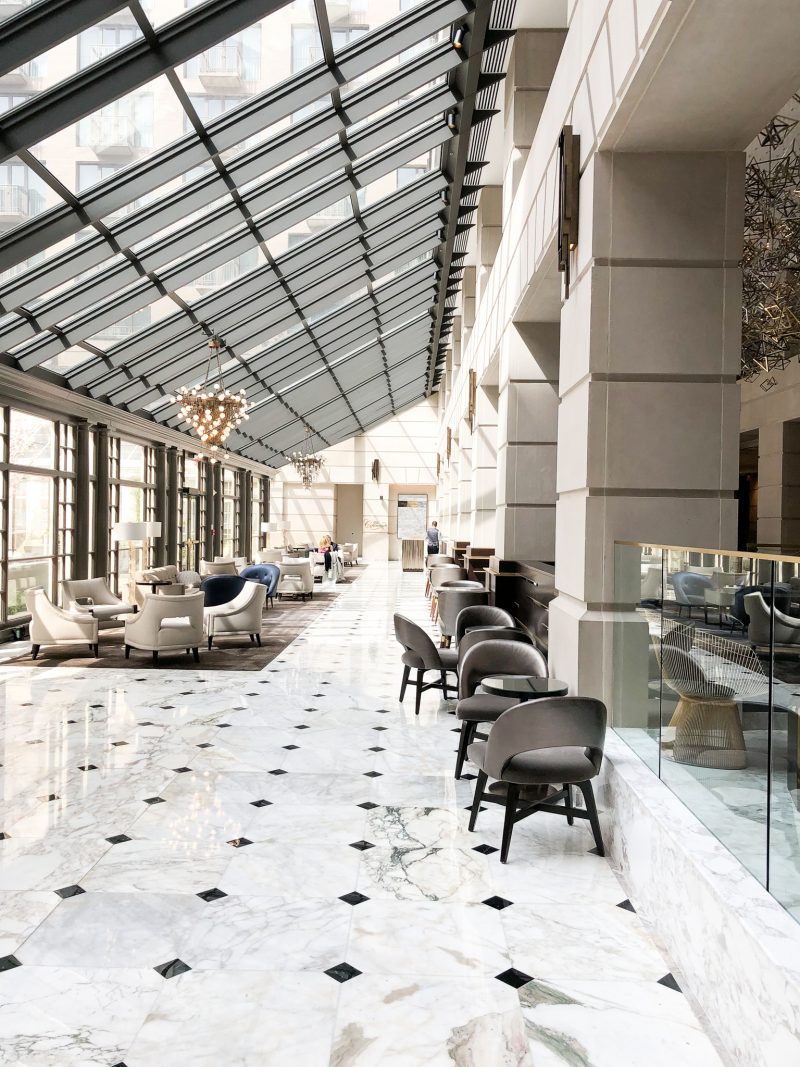 Upon recommendations from dear friends we stayed at the Fairmont Washington, D.C. in Georgetown.  There are so many great hotels in the area and I've rounded up a fantastic list at the end of the post. We were really happy with the Fairmont. The service was outstanding and the location was great.
Friends of ours also recommended requesting a Fairmont Gold Level room. That allowed us to be on the floor with the club lounge. I can't tell you how wonderful that was. The lounge had an amazing breakfast each morning, a candy and dessert bar mid afternoon and an amazing happy hour each evening. It really could have sufficed for our dinner but there were too many fantastic restaurants in the area to try. It was so nice to be able to access the lounge whenever we wanted. Well worth it. The kids are still talking about the breakfast.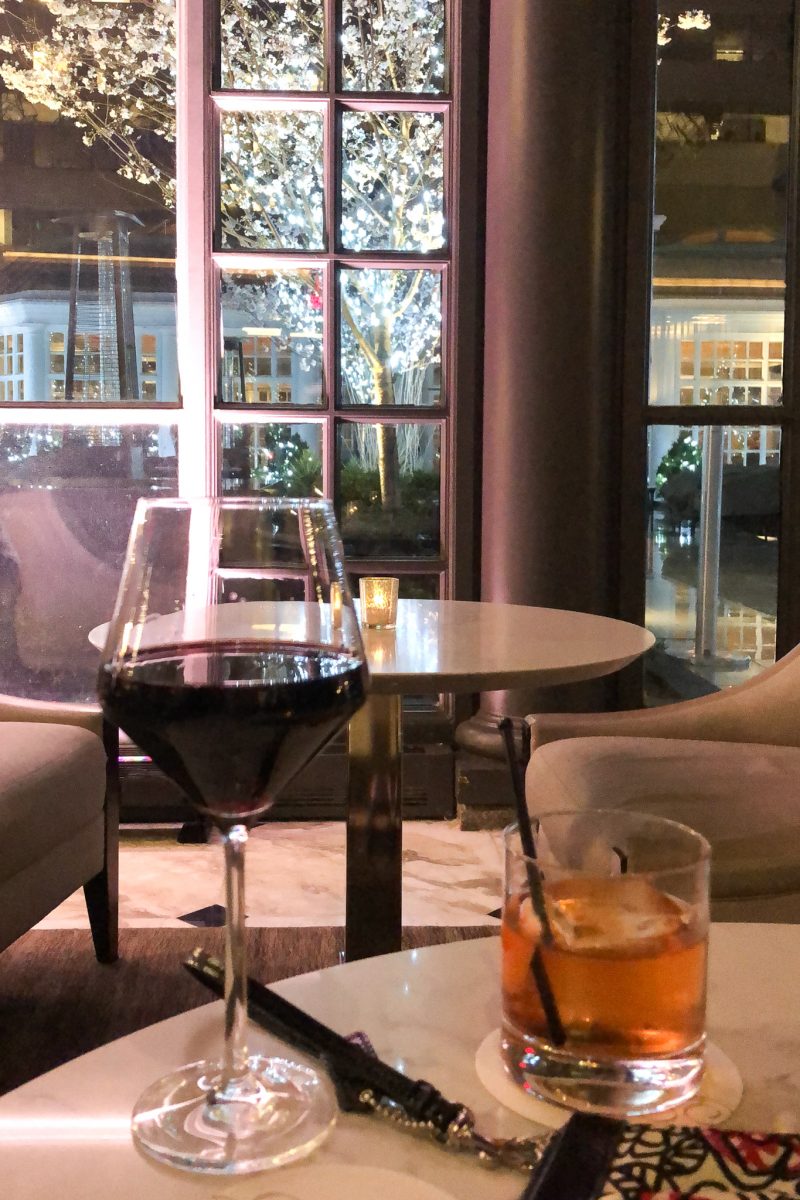 The first night we checked in called for a celebratory drink. Still shell-shocked by the loss of my dad and a very long travel day, we were happy to finally have made it and enjoy a bit of down time. The hotel is situated around a courtyard with gorgeous twinkling lights on all of the trees. It really was beautiful.
Traveler Tip: Can't say enough great things about this rolling bag. We all had one carry-on and this one is by far my favorite.
TOURING THE CAPITOL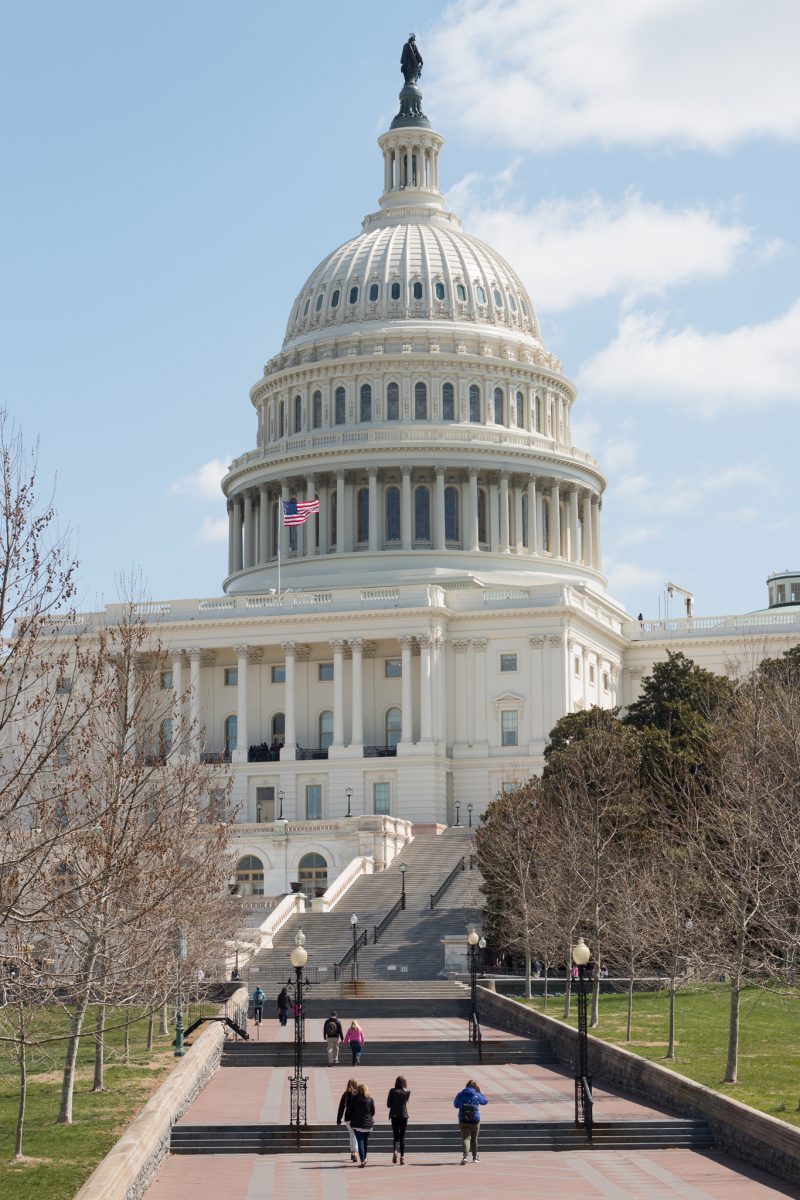 We had requested a tour of the Capitol from our local congressman. Let me tell you! It was wonderful. Aside from The Lincoln Memorial, this was the highlight for everyone in our family. It was so impressive and the history in every nook and cranny was inspiring.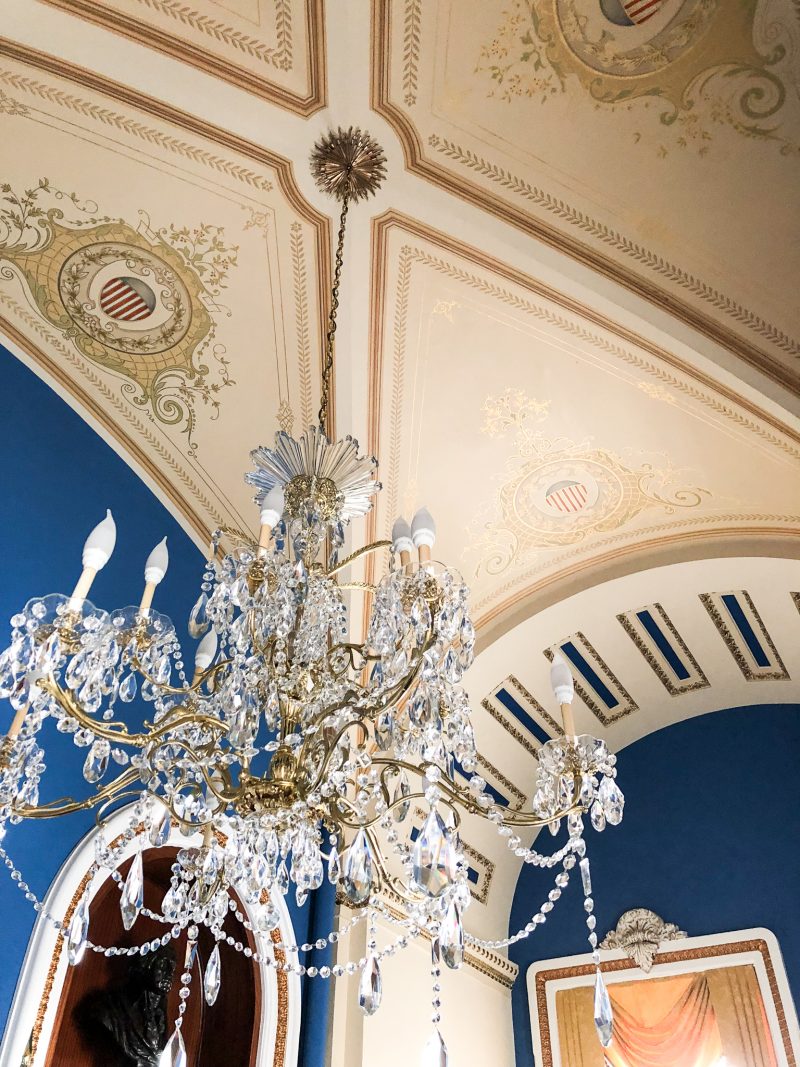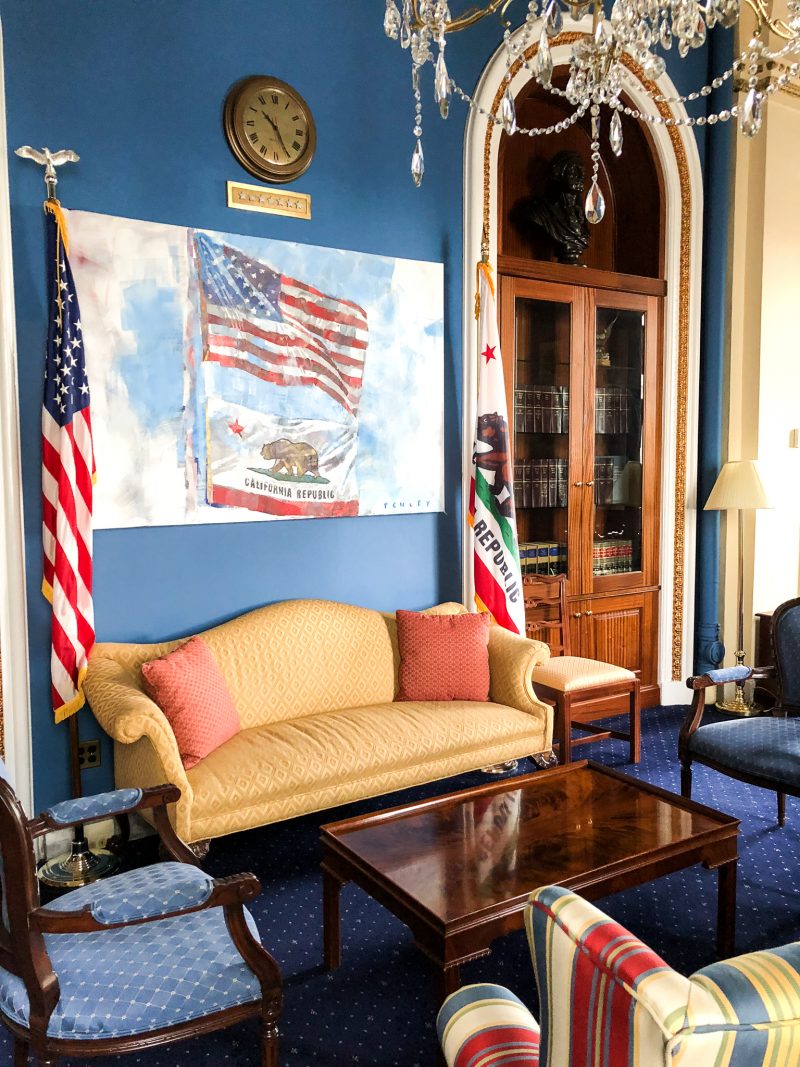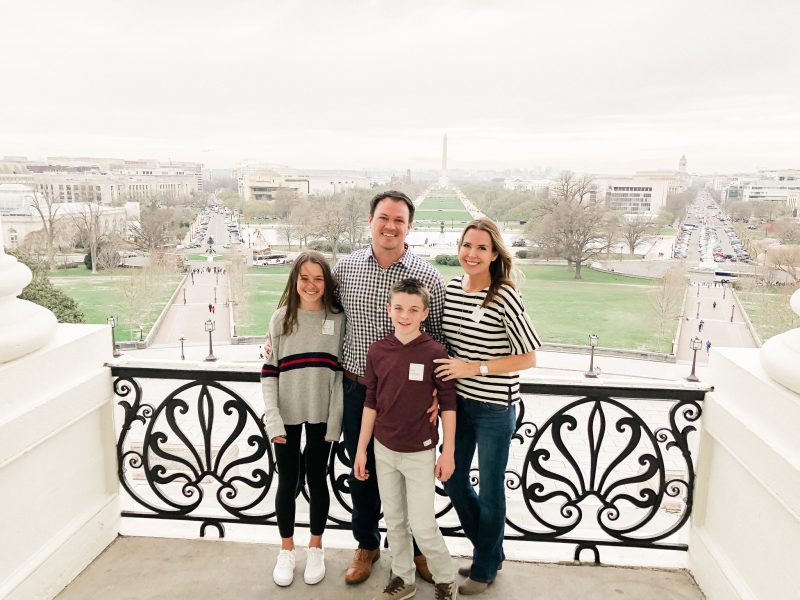 Stepping out onto the Speaker's Balcony was a moment.  It overlooks the entire National Mall and is where Pope Francis addressed the crowd just a few years ago. My daughter is a huge history buff and was taking all of this in for sure.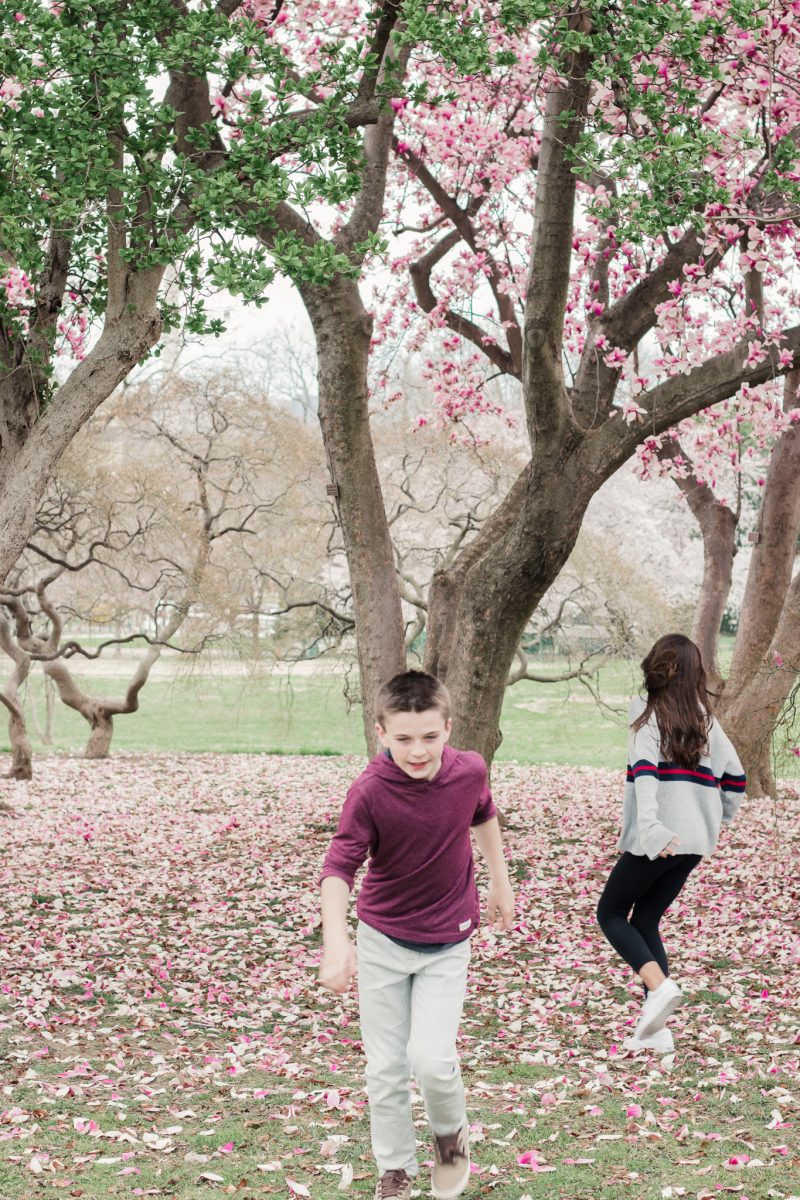 Just outside of the Capitol, the trees were overflowing with blossoms. Just a candid of kids being kids. We kept the trip at a pretty slow pace and chose to do less but enjoy more. We don't regret that decision.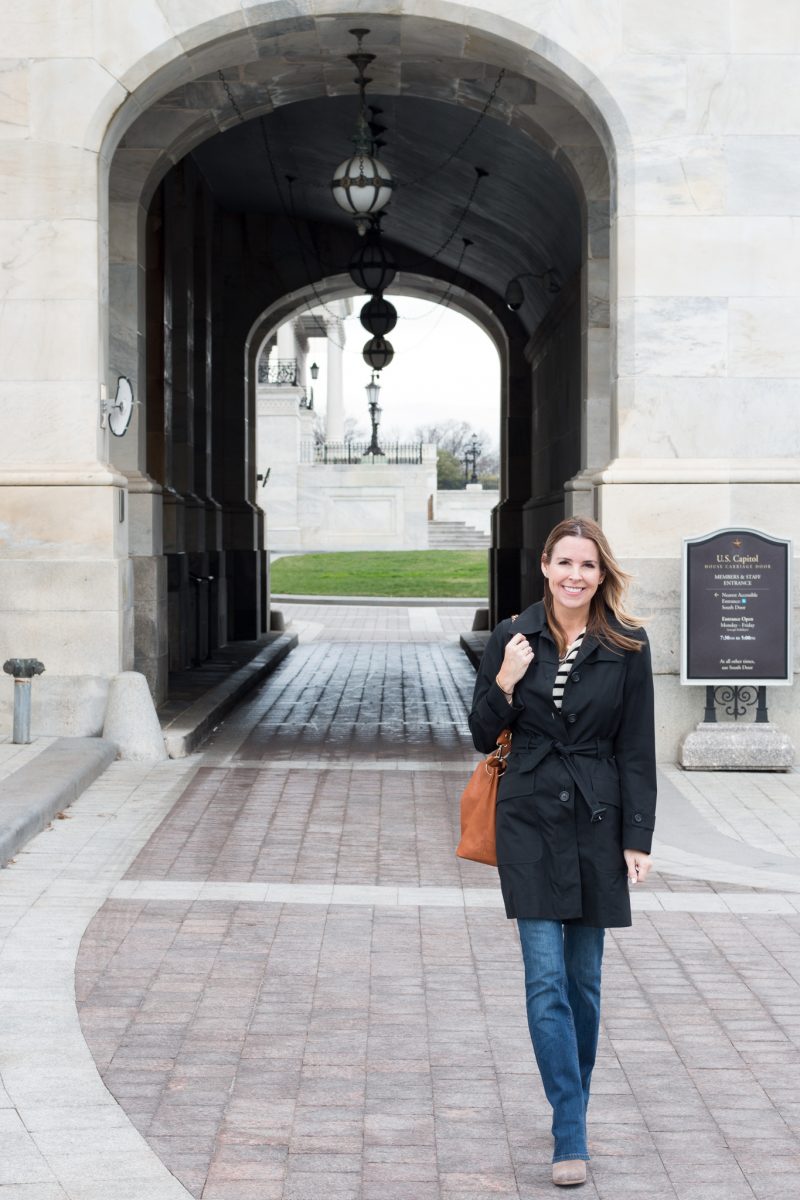 If you are planning to visit during the Spring, be aware that it is still freezing! It's actually all over the map. One day the weather was gorgeous and 73 degrees. The next it was 36 degrees and snowing. No joke. We like to travel light so I highly recommend one neutral coat that goes with everything.
Just across the street is the Library of Congress and it's absolutely beautiful.
AFTER THE CAPITOL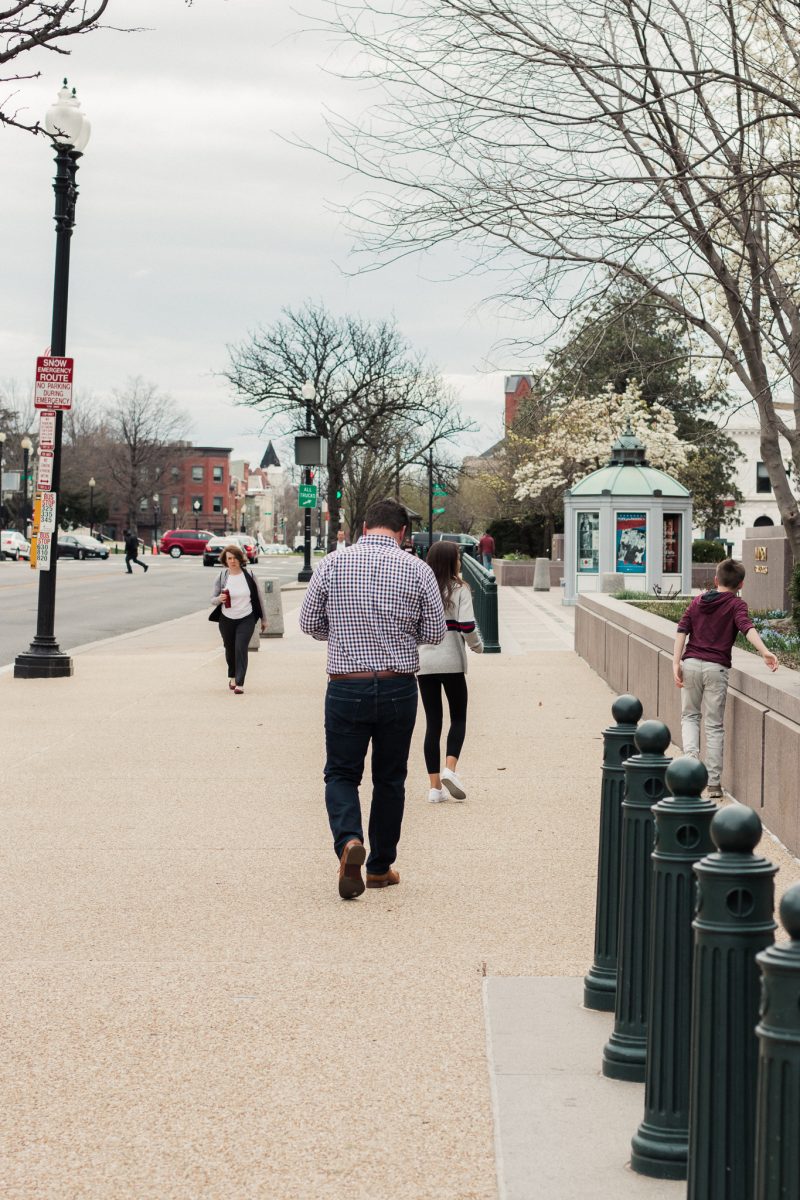 I love this photo of my husband looking down at his phone while he walks. That is my fault because we winged this whole trip and we needed a place to warm up and enjoy lunch. He always finds the BEST spots so it's become his job.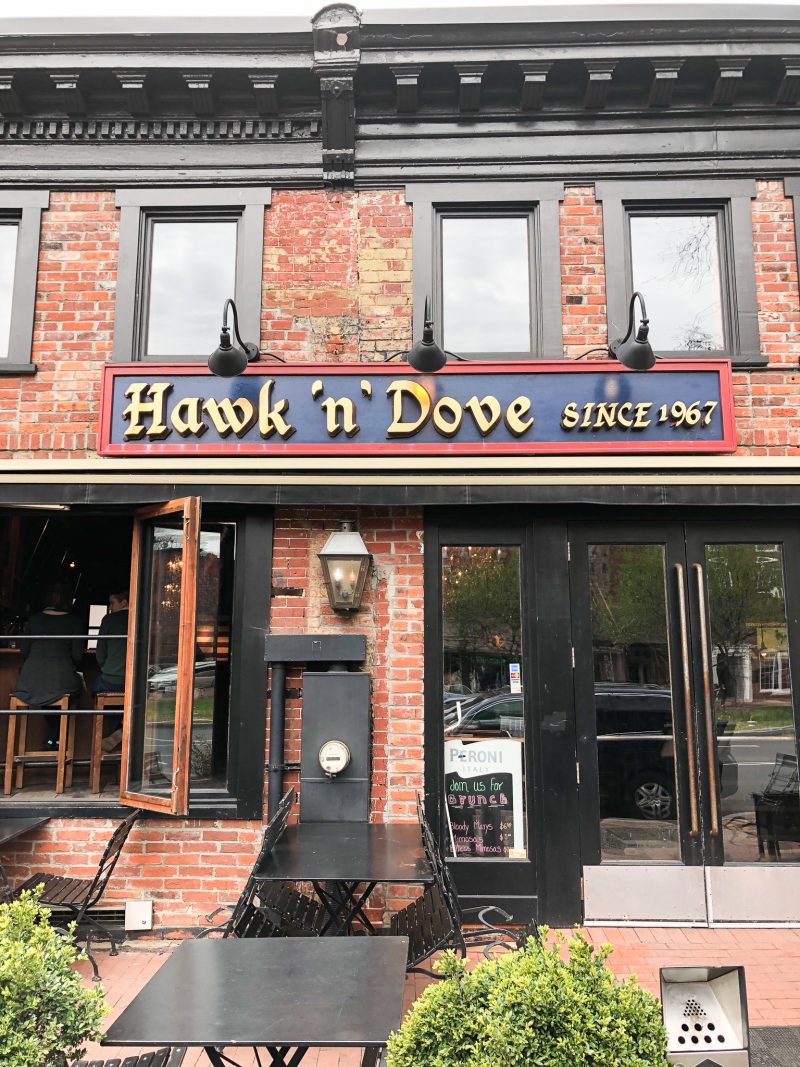 Just a ten minute walk from the Capitol is Hawk n' Dove. Loved this spot. It was full of business men and locals and off the beaten path a bit. Food was really good and the atmosphere was great.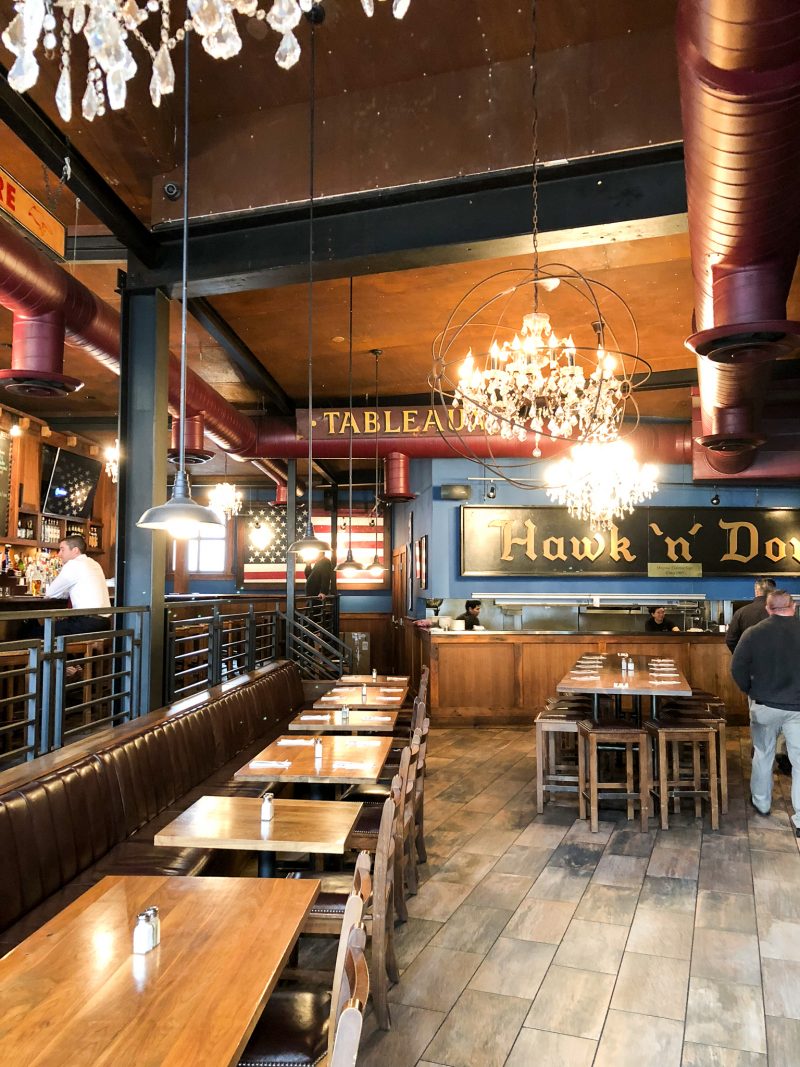 If you hit up the Capitol tour, definitely consider this spot for lunch or a quick snack before you are on the go again.
GEORGETOWN
After lunch we headed back to the Fairmont to relax for a bit. Then we all had the itch to get up and go so we headed out to Georgetown. You literally walk out the side door of the hotel, turn right and walk for about ten minutes. It's a quick and beautiful stroll.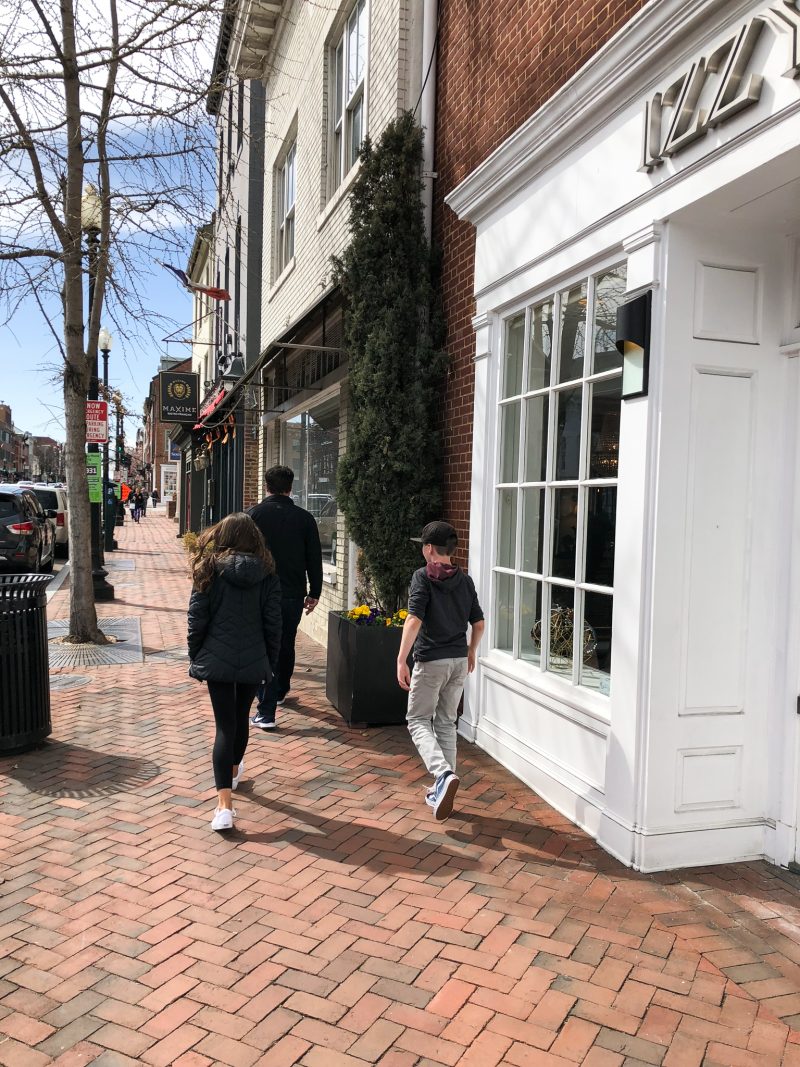 Georgetown is full of great shopping and charming spots. It's a nice way to spend an afternoon.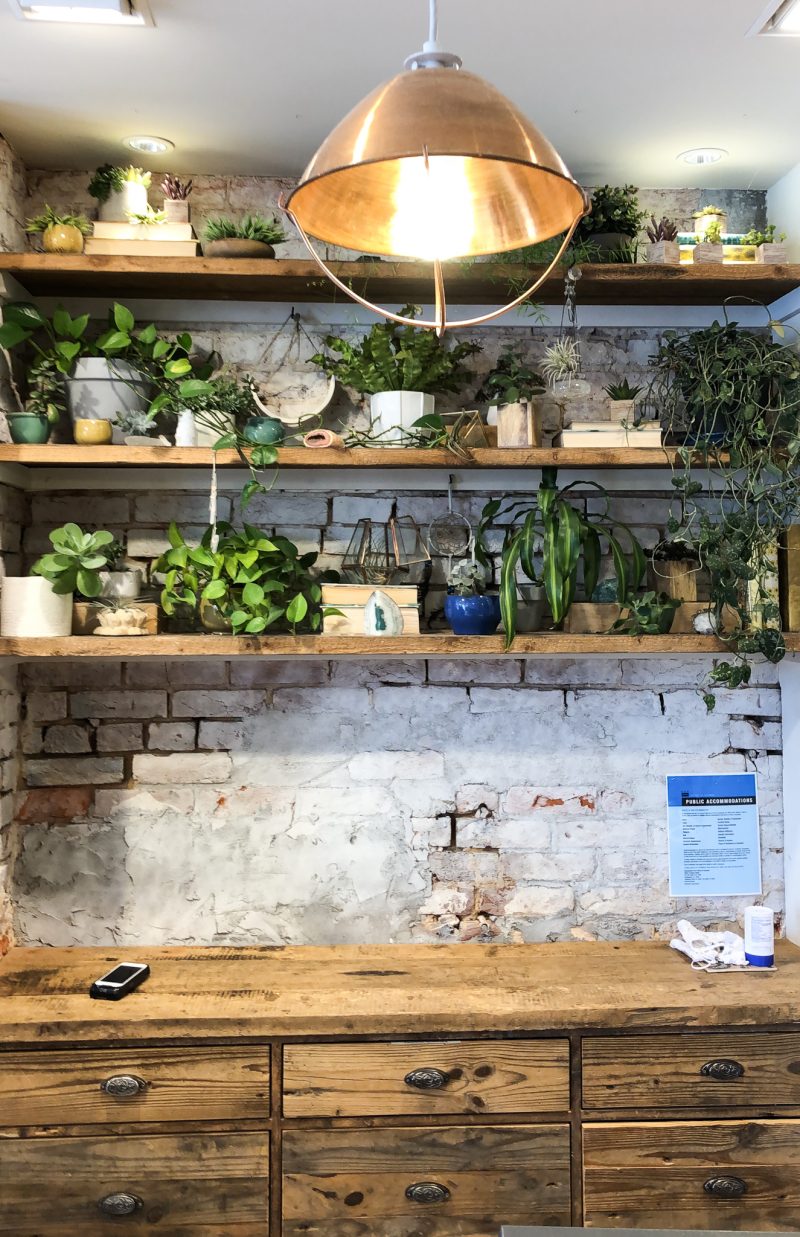 Of course I found my way to Free People right away. The store is darling and I picked up this top. That's all I bought the entire time so I would say I did pretty darn good!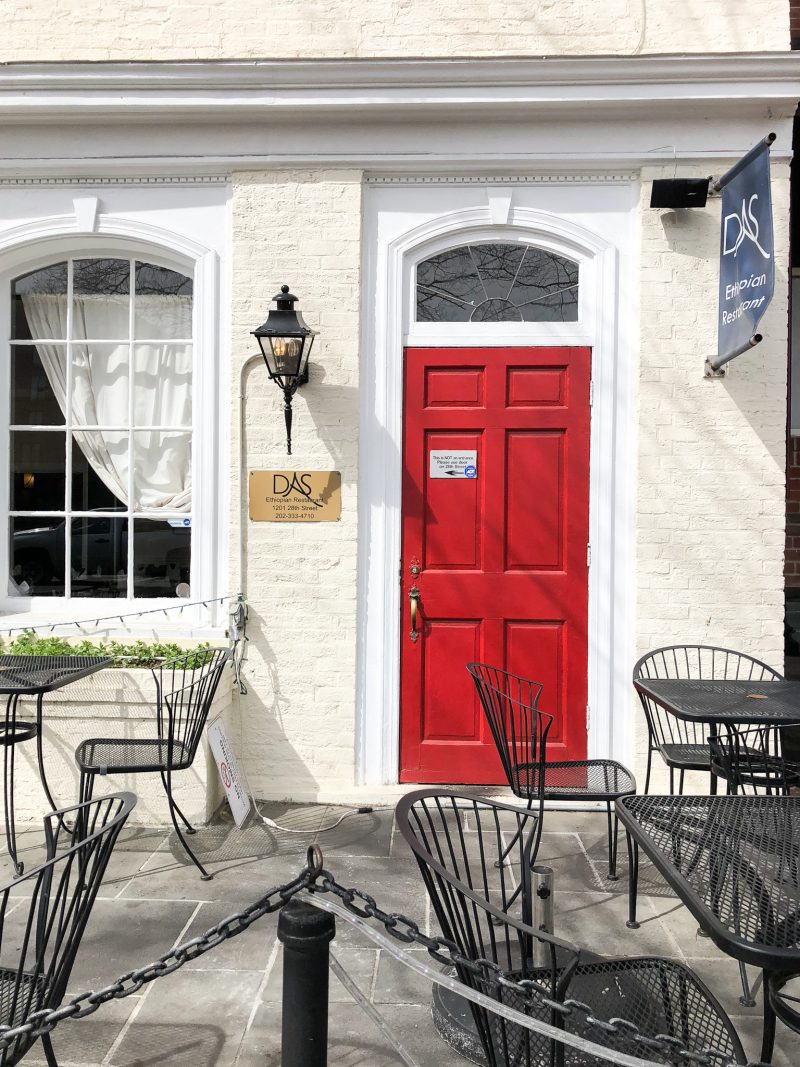 charming streets of Georgetown
SWEET TREATS
Ladurée might be the cutest place I've ever seen. I wanted to stay and have tea with my daughter but the boys had other plans! We ended up in an Amazon book store instead. LOL. It's always a bookstore with this crew. But we did stay long enough to buy each of the children a delicious macaroon.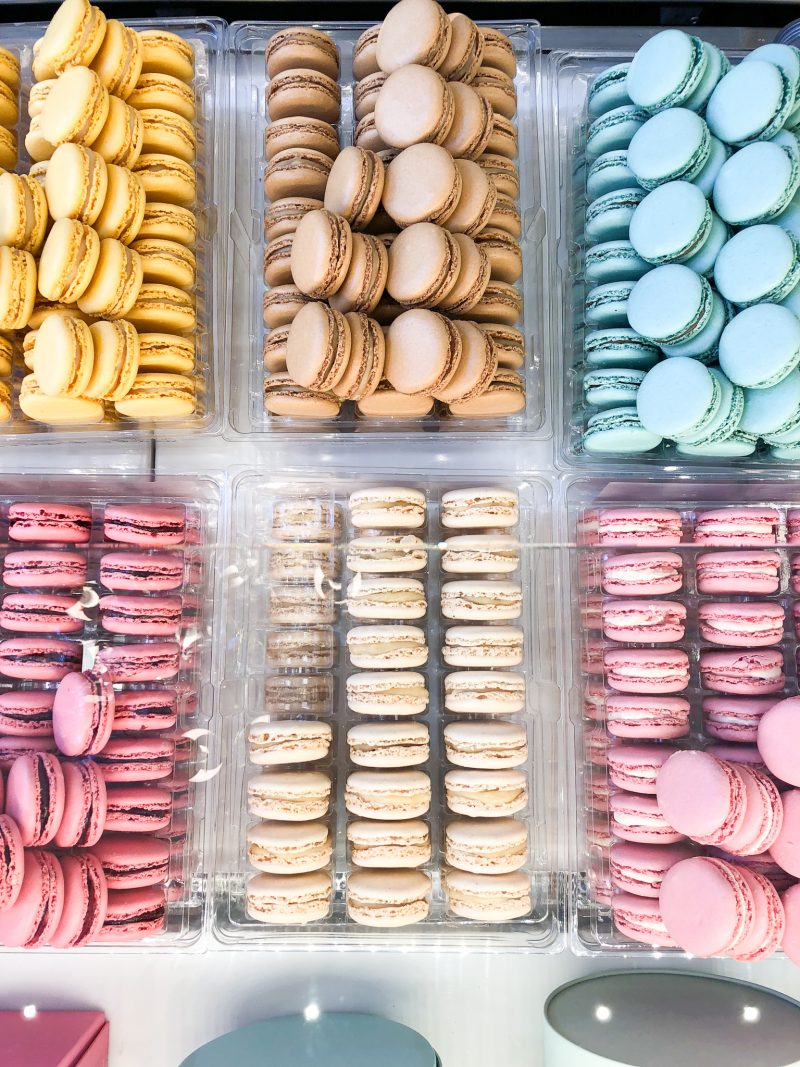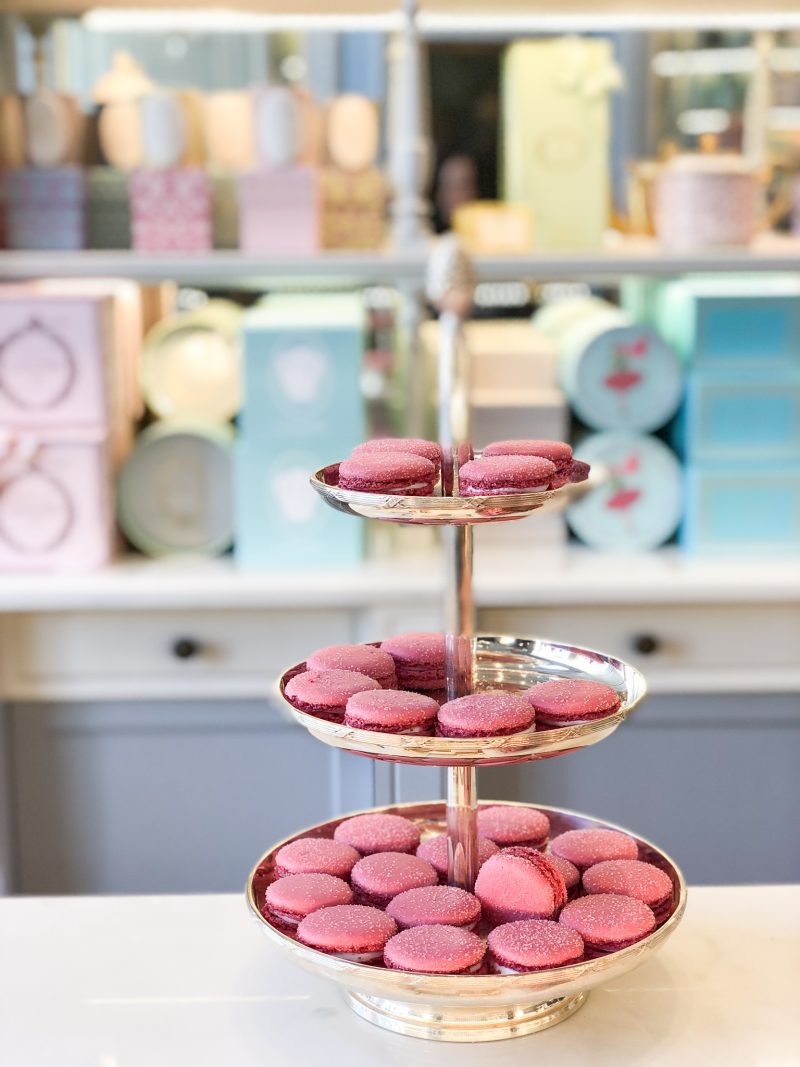 I had to snap a photo of this because it reminded us of Grammy. She was always the hostess with the mostess and would put out desserts on beautiful silver trays just like this one.
DINNER NIGHT ONE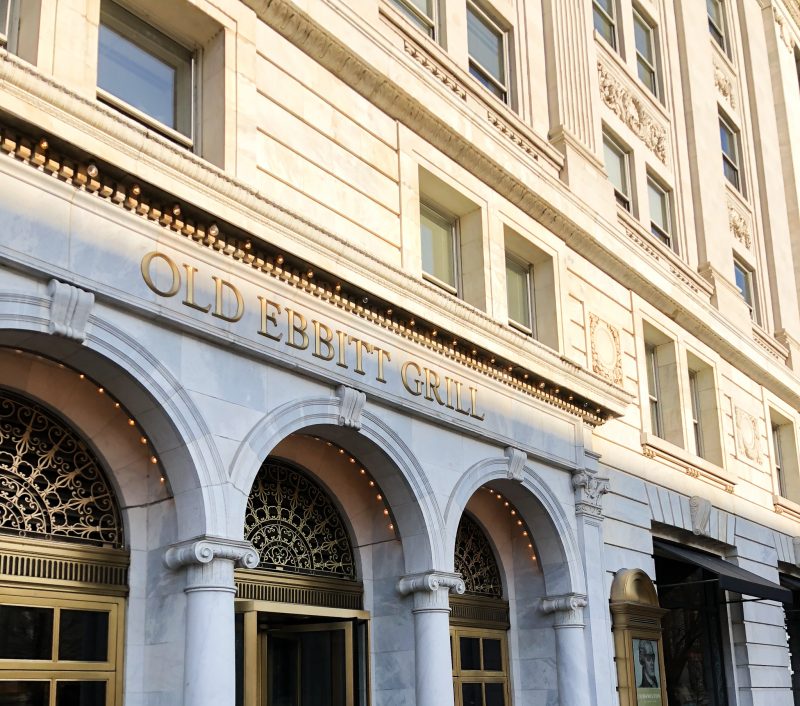 We capped a wonderful day with dinner at the Old Ebbitt Grill. While I don't think I would recommend this for young families, it was more of a sentimental stop for us. Back in the day dear friends from college were married in D.C. and we had the reception here. We ended up partying the night away in the bar and my husband and I love revisiting spots that hold such special memories. Just steps away from the White House, this restaurant has a deep history. While the location has changed, the Ebbitt has been around since 1856. I love the velvet booths and old feel. The kids loved that the secret service kept pulling up to the curb.
HOP ON HOP OFF TOUR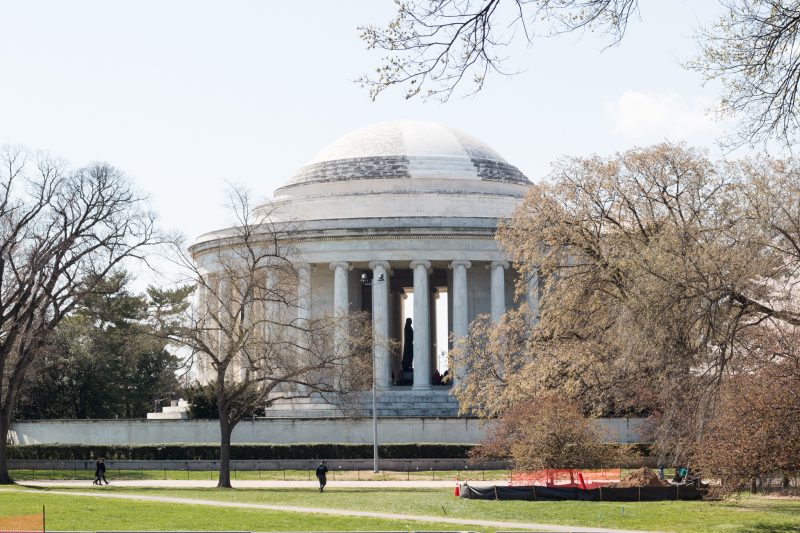 Thomas Jefferson Memorial
We traveled far to get to D.C. and we were already beat so we decided a hop on, hop off tour was just what we needed. Luckily we chose a beautiful clear day. The only issue was that it was freezing and I insisted we sit on the top of the bus. I mean who wants to sit down below?! My poor family froze (as did I) so there was a lot less hopping off than we had anticipated. But I highly recommend this for seeing the city. It was wonderful.
Traveler Tip: Use Groupon to find cheaper tickets! Worked great and we downloaded them to our phone.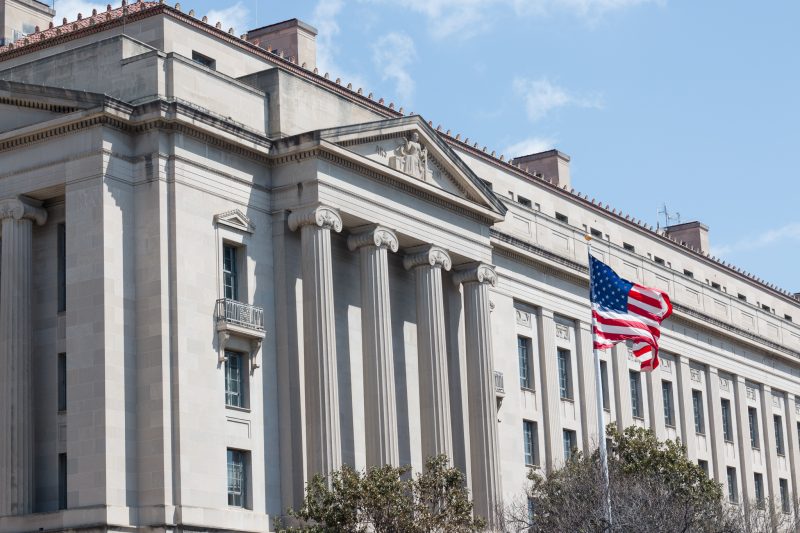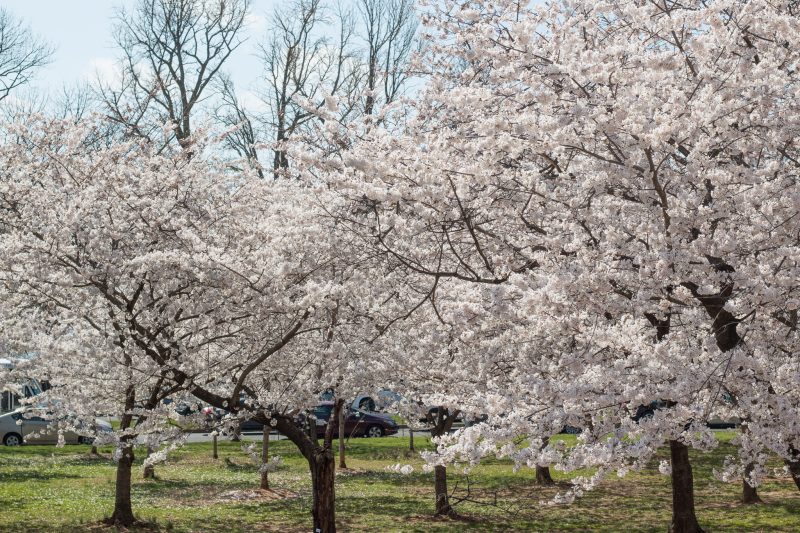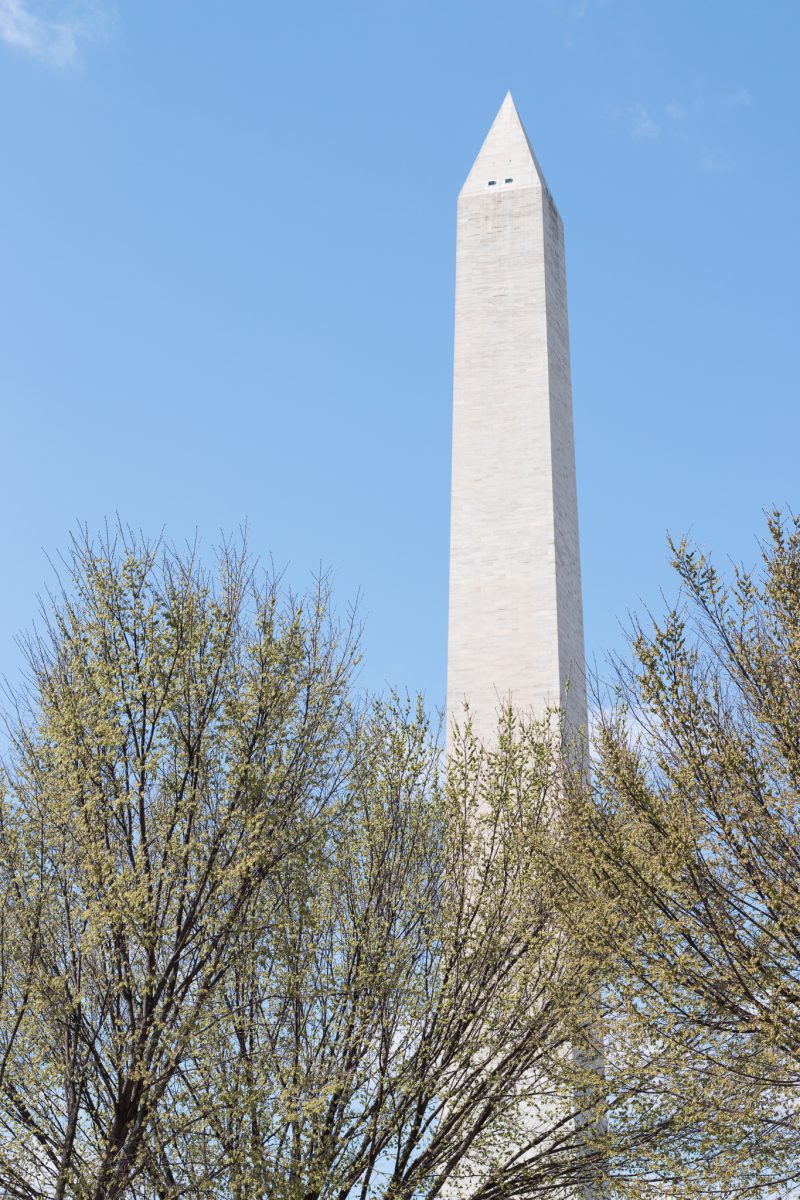 Washington Monument
We were able to listen to the history of each building, snap as many photos as we liked and determine what we wanted to see more of the next day. It was a perfect way to see a ton in a short amount of time.
Traveler Tip: You can stay on the bus and decide what museums or spots interests you and explore those on another day. Highly recommend doing the tour early in your trip.
STOPPING FOR LUNCH
Everyone was getting hungry so we hopped off the bus at the Madame Tussaud's Wax Museum stop and walked to Capitol City Brewing Company for lunch. We needed to warm up and my apple and chicken salad was very good.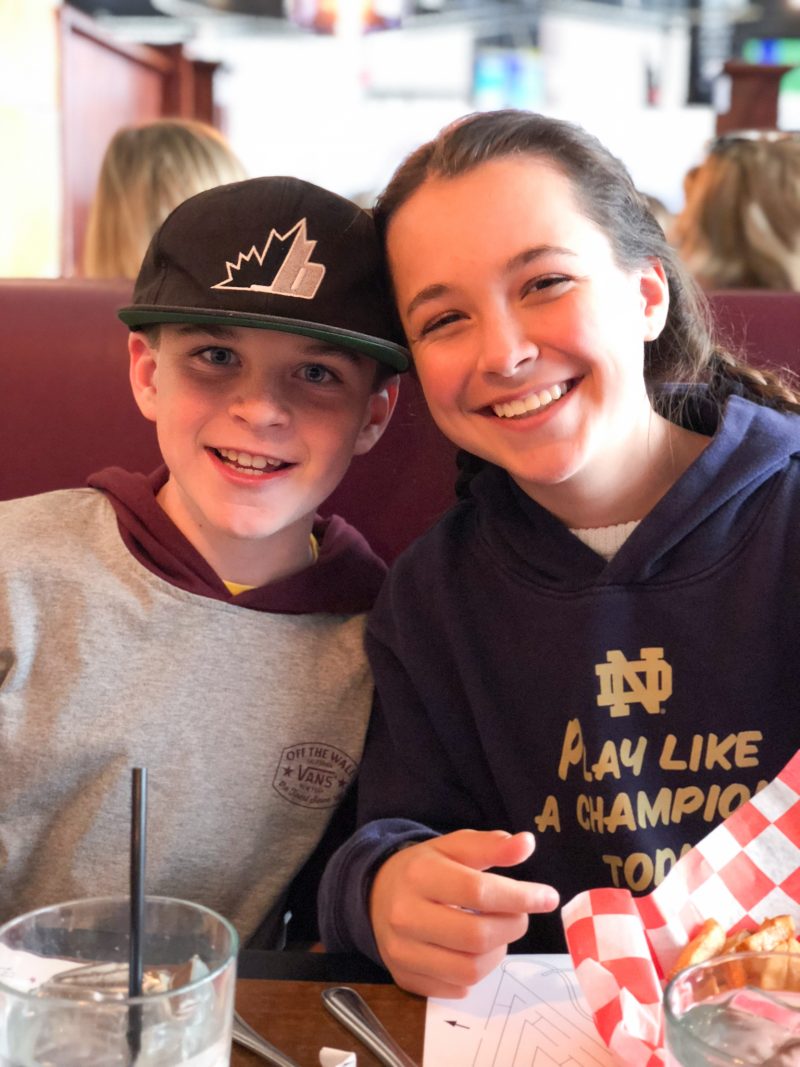 Kudos to these two. They are the best travelers. Up for anything and roll with the punches. I am so thankful we took them and that they were able to see such a magical city.
BACK ON THE BUS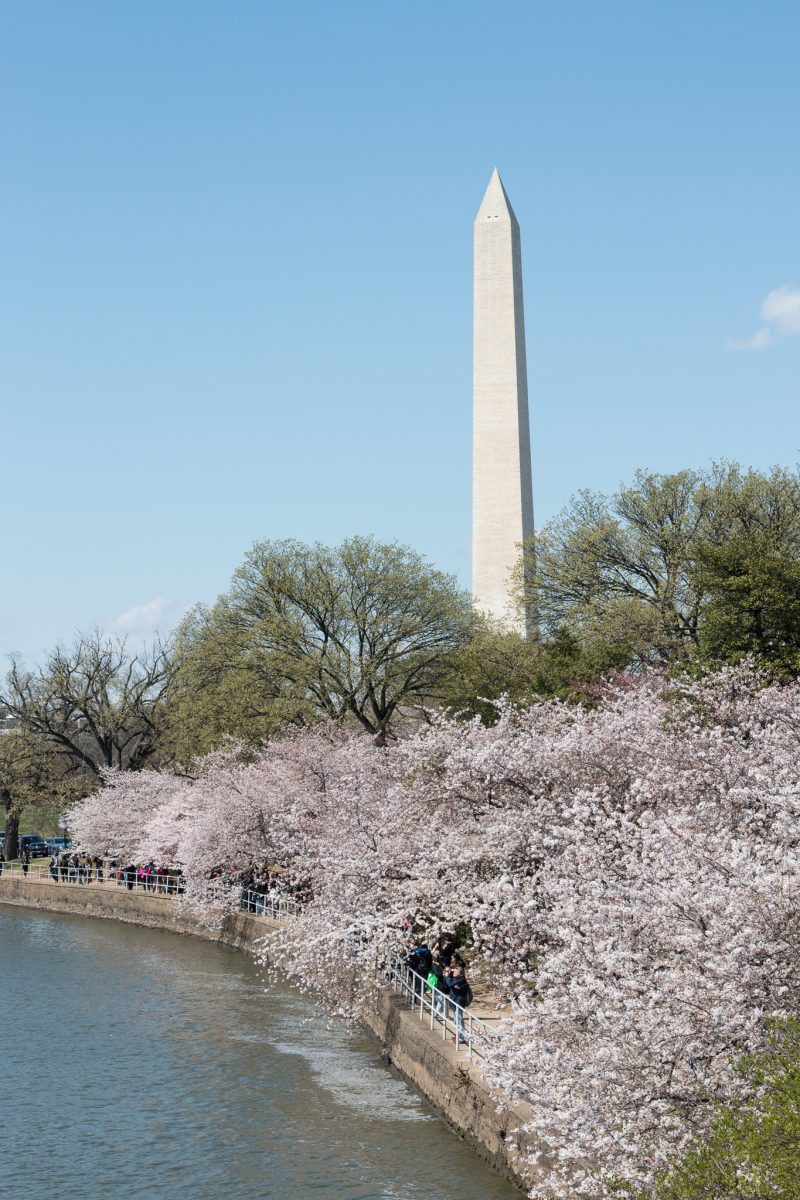 Tidal Basin
After lunch we caught the bus to see more of the city.  If you haven't seen the monuments at night, that is something to behold as well. Truly gorgeous. My children loved seeing the helicopters fly over the Tidal Basin. The blossoms were stunning.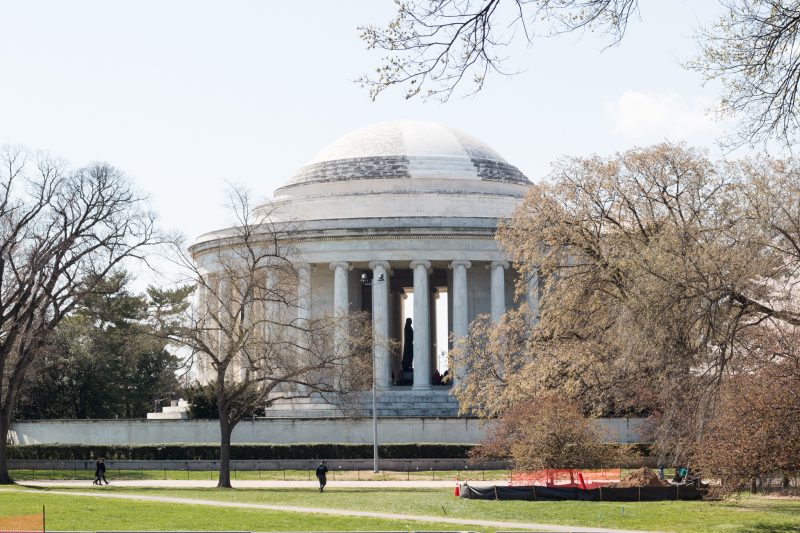 Thomas Jefferson Memorial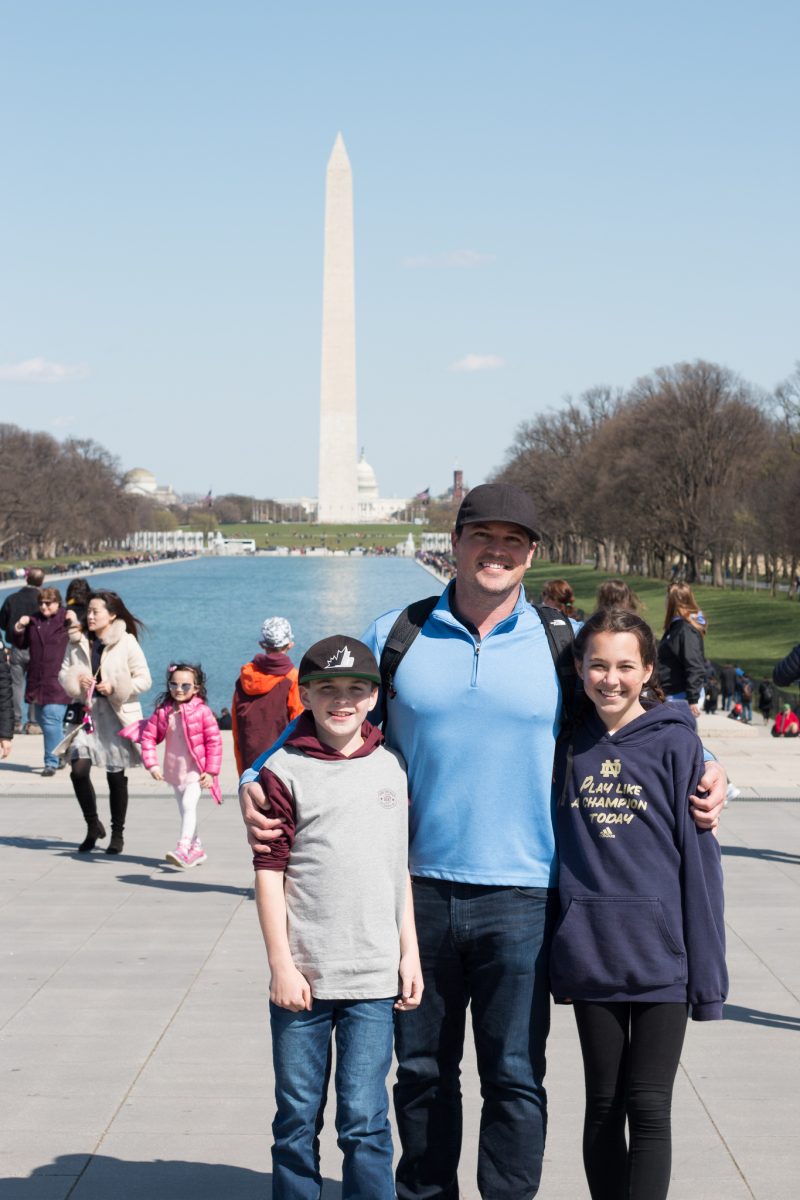 THE LINCOLN MEMORIAL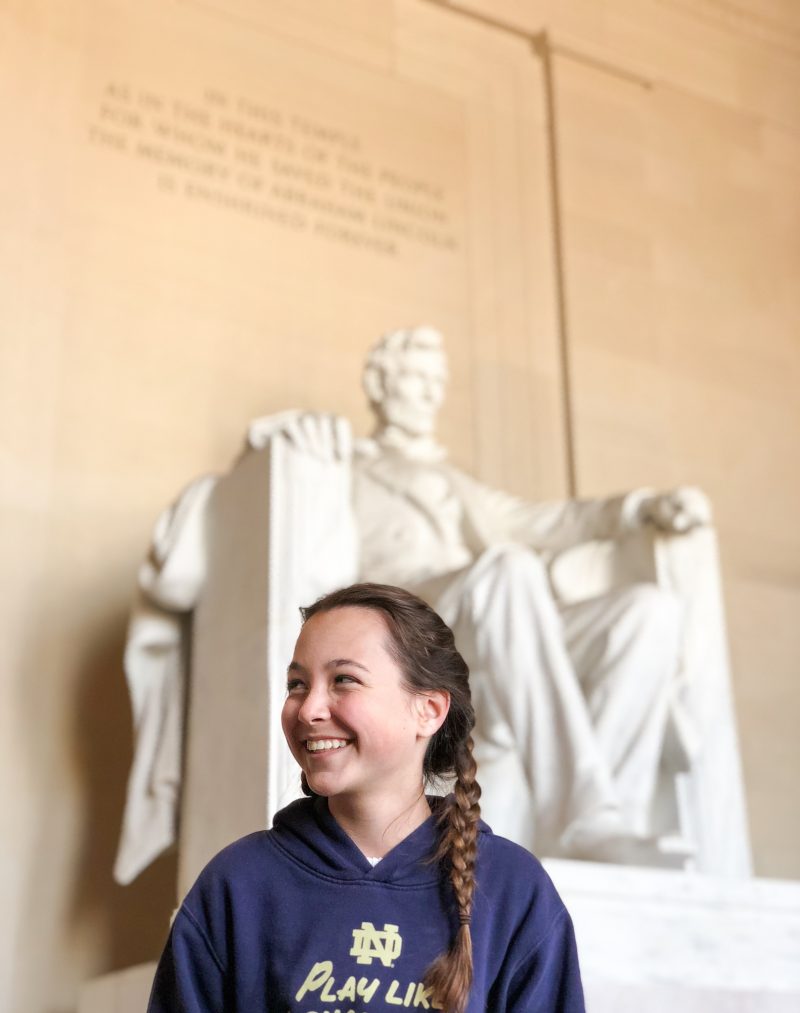 We traveled to D.C. with two other families when we were young. Families that are so near and dear to our hearts. In fact we just spent my dad's memorial weekend with them. So to go back with my daughter and have her stand in front of the Lincoln Memorial in the same spot was very special.
Traveler Tip: This is a very crowded spot. The only way to get a photo without other tourists in the back was to put her on my husband's shoulders! Worked like a charm.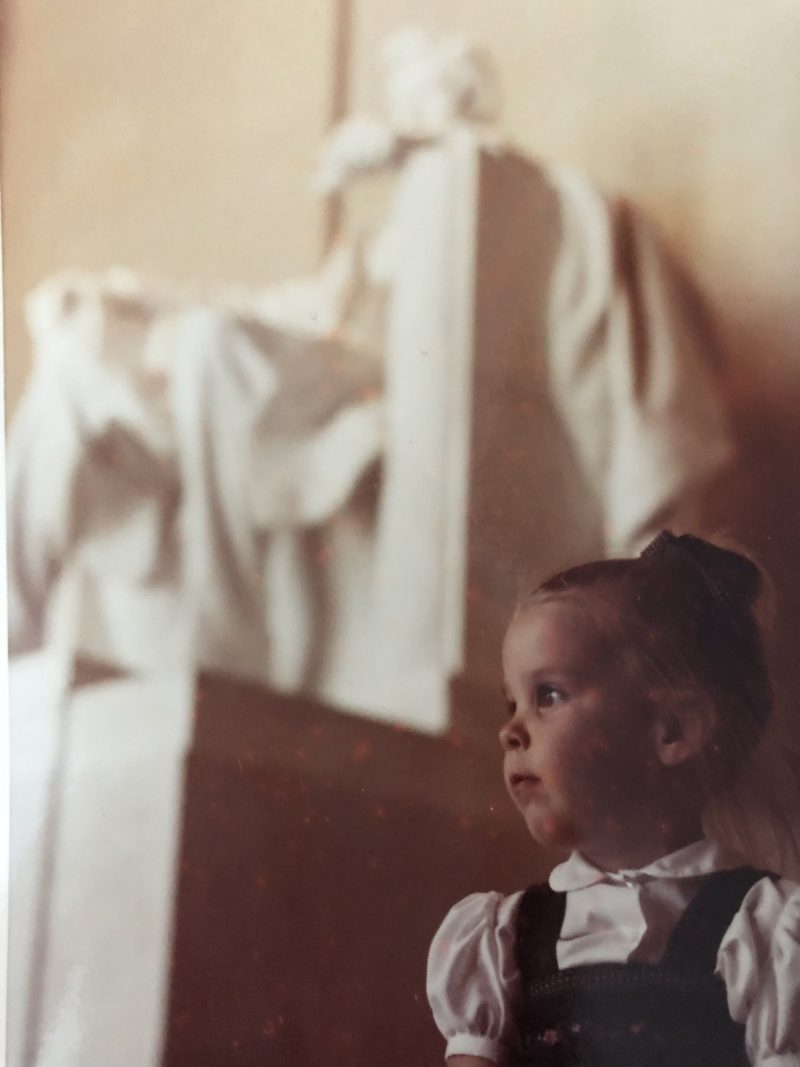 me as a little one
DINNER NIGHT TWO

Hands down our favorite restaurant of the trip was Founding Farmers. If you plan to go, make reservations well in advance. Even having a reservation we still waited 30 minutes. Well worth it, but be prepared. The nice thing is that this restaurant is only a five-minute cab ride away from the Fairmont. I can't say enough about the service, the atmosphere and the food. Beyond delicious. I am still dreaming about the lobster mac n' cheese. We would have hit it up for brunch had we known. A great spot, my friends.
After dinner, my husband and son took in a Washington Capitols hockey game. They bought tickets while sitting at dinner. The bought them after the puck drop for next to nothing. A little tip if you ever want to do a last-minute game. They missed a bit of the first period but still had a blast. The girls went back to the hotel room to indulge in pajamas, desserts and a movie.
WHITE HOUSE TOUR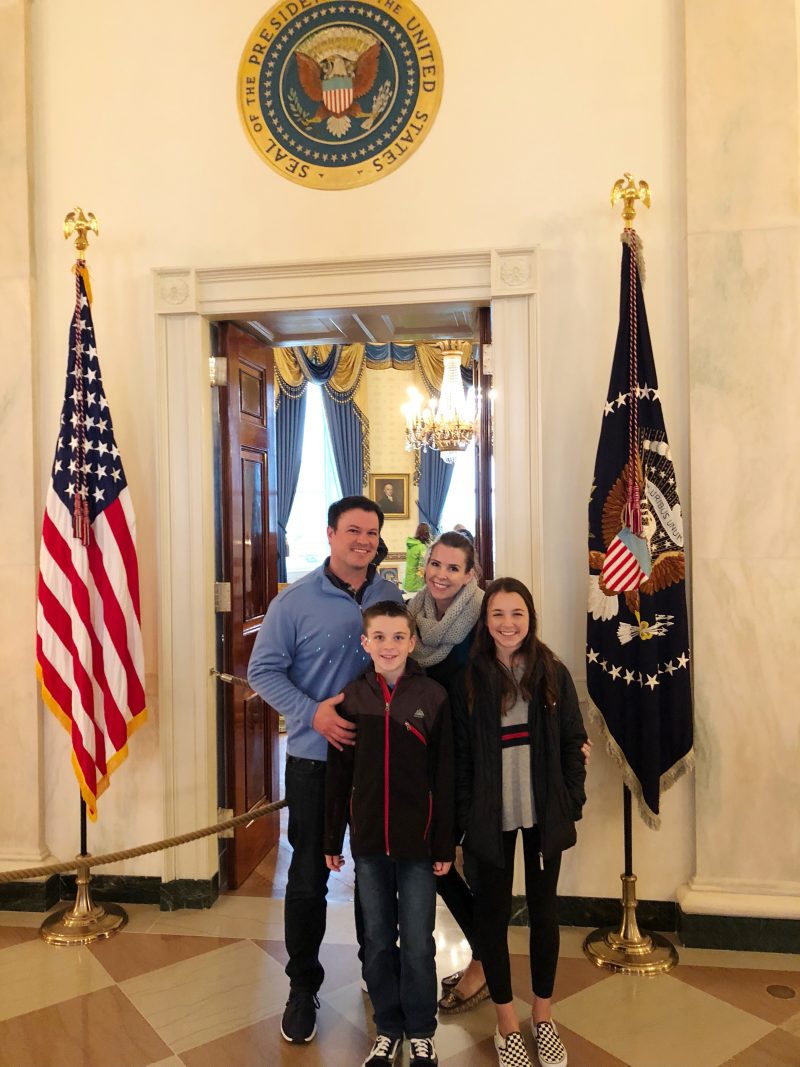 On Saturday morning we had an 8:00 White House tour. That is early. It was cold and raining while standing in line but this was on this list of must do for the kids. Plus my mom and dad took us when we were little and I wanted them to have the same experience. I hope they will take their children one day. Be aware that the line is long and the tour is short.
Traveler Tip: You can not take a handbag into the White House so I had my license, phone and lip gloss in my coat pocket. So plan accordingly. This is why I lost my license in the Natural History Museum. I must have pulled it out of my coat pocket when I reached for my phone.
Traveler Tip: Go here to request a visit. Be sure to do so at least 3 months ahead of time and be aware the Spring break is the busiest time of the year.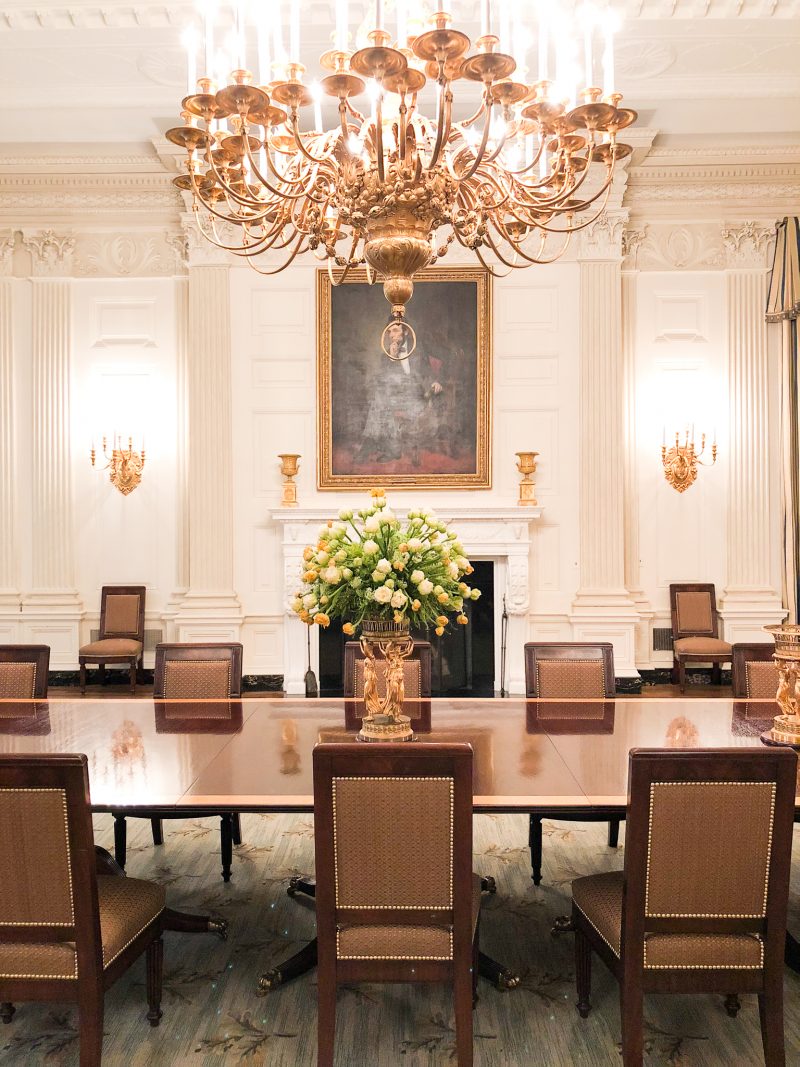 The dining room is beautiful and was my daughter's favorite room. She whispered, "Think of all of the First ladies that have been in here." Friends of our gave us a great tip. The guards in each room know a great deal about the history of each space. Ask them questions. That is why there are there. You will get more out of the self-guided tour if you ask anything you are curious about.
THE WILLARD HOTEL
One of the hotels that came highly recommended to us was the Willard Hotel. It is steps away from the White House so it was a perfect spot for breakfast.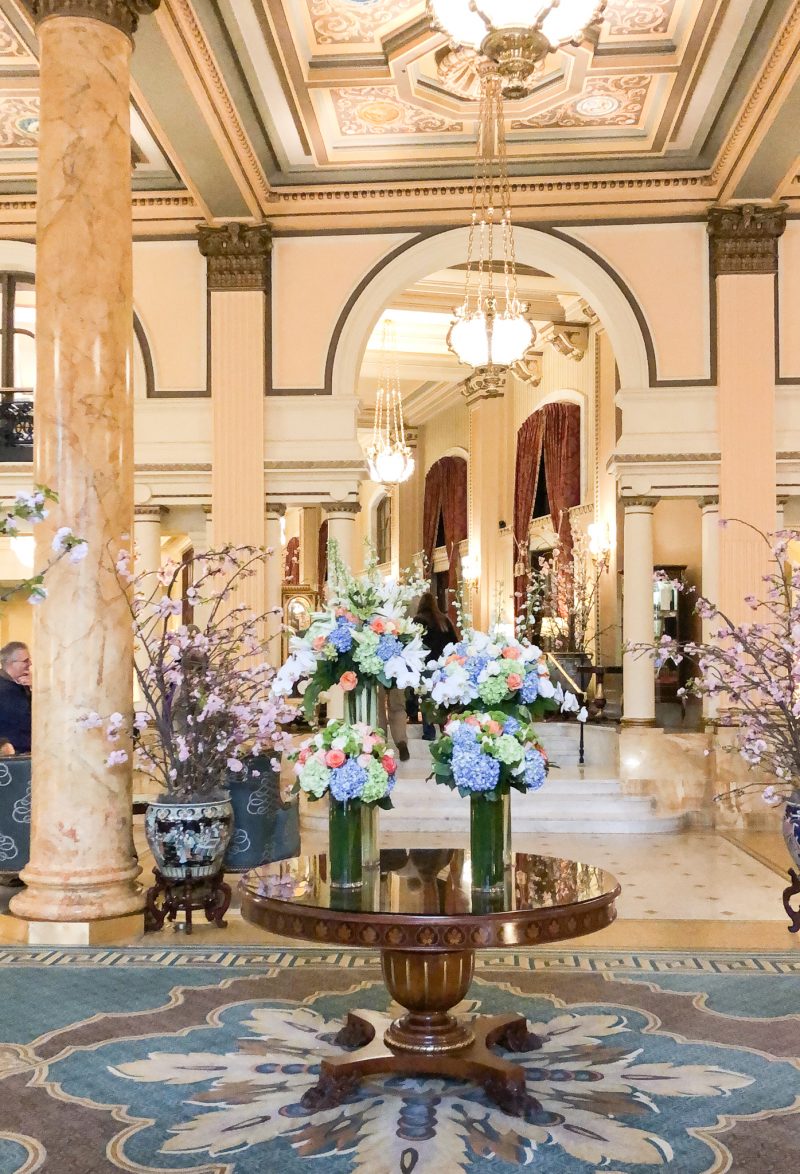 Jaw dropping. This is truly a gorgeous hotel. If you are in D.C. I think it's a must to visit. The flowers and furnishings were beautiful.
BREAKFAST SPOT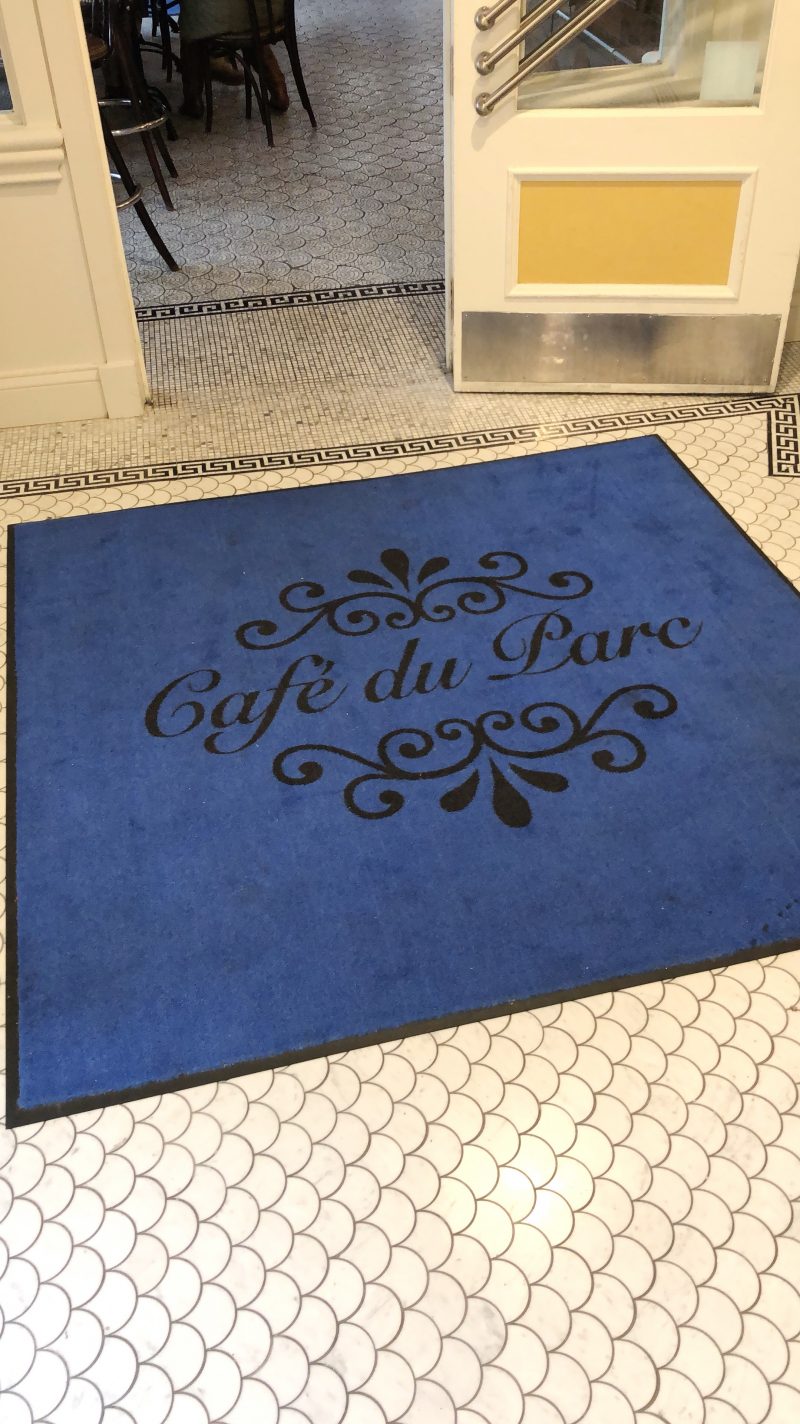 Café du Parc is a charming spot for breakfast. We were frozen from the cold and rain so a cup of hot coffee never tasted so good. The decor is so pretty. I had a hard time not taking a ton of photos.
Traveler Tip: Prices are high but portions are large enough to split. The Eggs Benedict is fantastic.
NATIONAL MUSEUM OF NATURAL HISTORY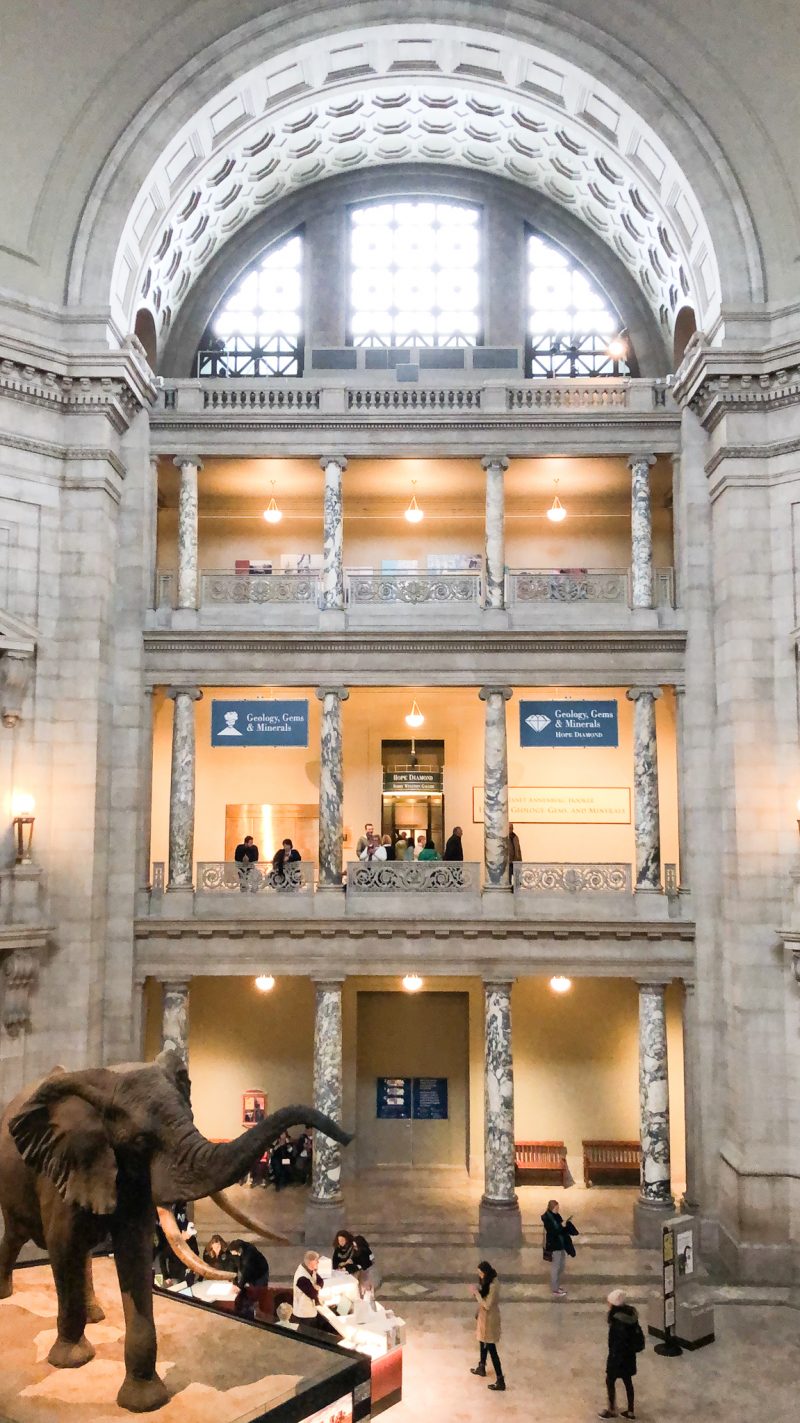 This is a must!!!!! We loved every minute in this museum. Well except for the part where I lost my driver's license (and needed it to fly home the next day) and had to retrace our entire visit while staring at the floor for my ID. Not the best moment. Having said that, thank you to the kind soul who turned it in to the lost and found. So so kind.
I digress. The museum is inspiring. Before we knew it, two hours had gone by. I could have spent all day there. Admission is free and it is wonderfully done. My advice is to get there twenty minutes before it opens. You'll have a 20 minute wait in line but that's it. We came straight from breakfast and enjoyed the adventure.
Traveler Tip: Stick together or make a meeting spot if you split up. HUGE museum!!!
TIME FOR LUNCH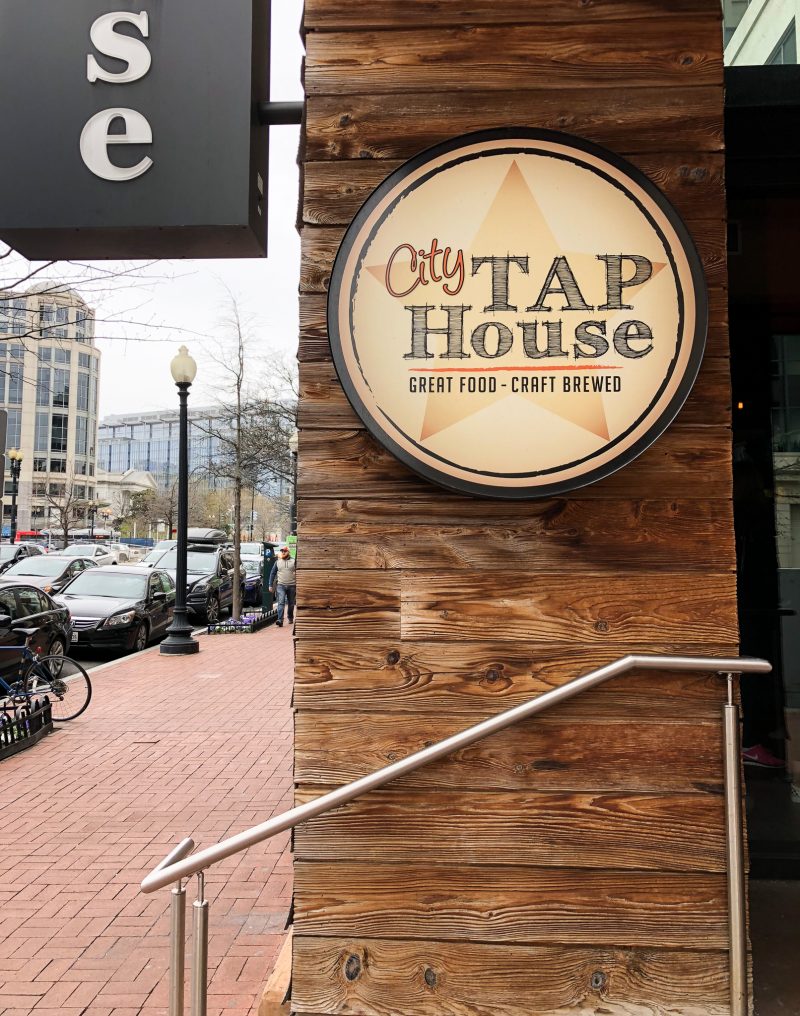 My husband to the rescue again! He found this fun restaurant for lunch. They serve a great breakfast, too.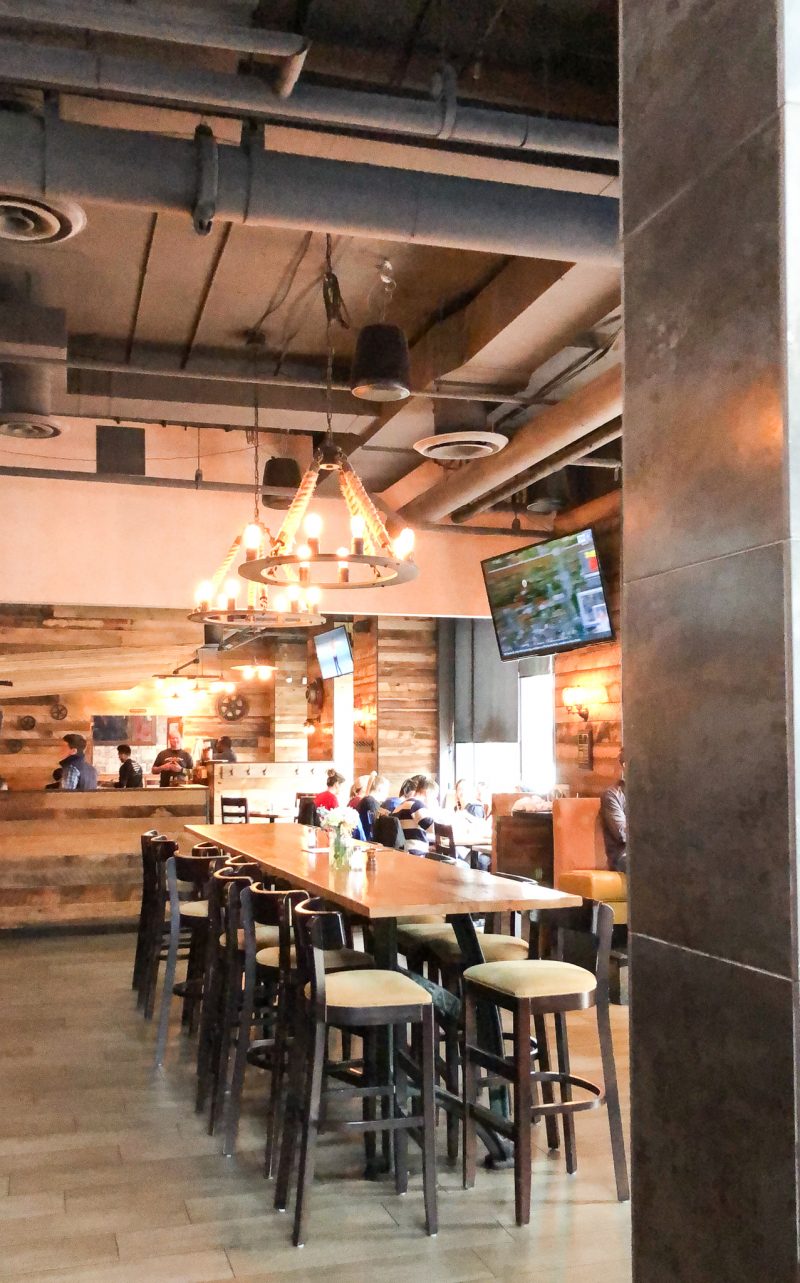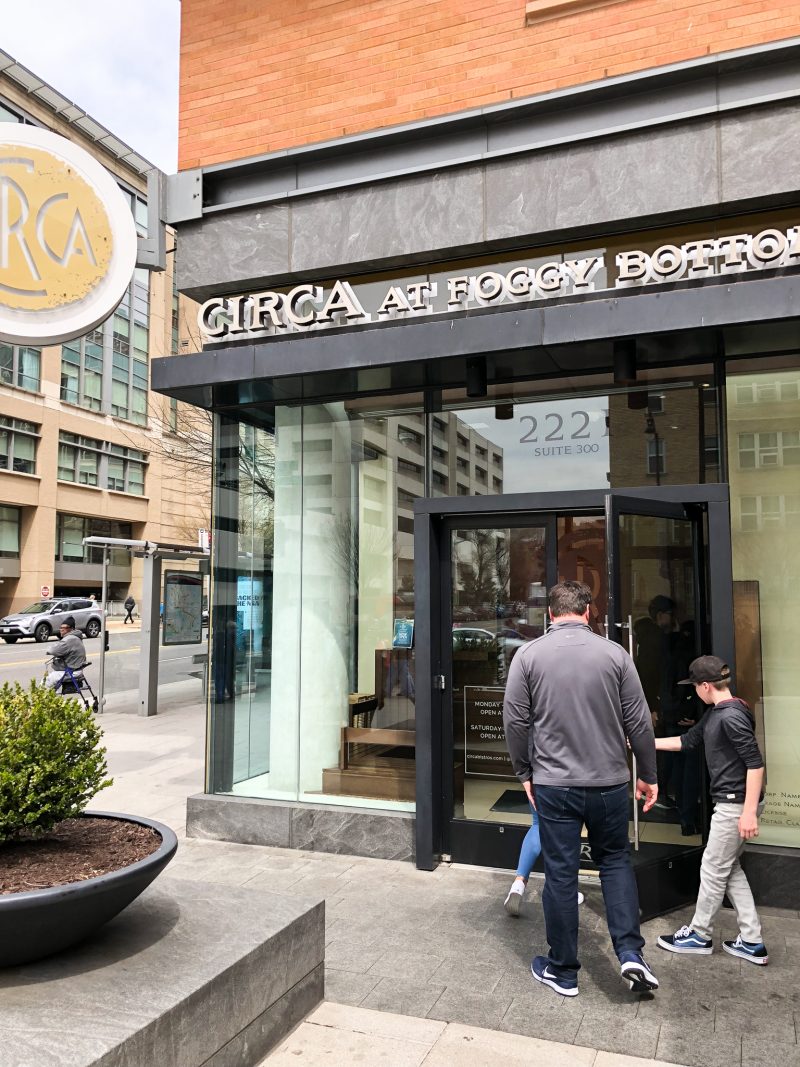 The following day we walked from our hotel to here for lunch.  My husband had traveled to D.C. on business not too long ago and discovered this yummy place so he wanted all of us to go. It did not disappoint. Daddy's taught G well! He opened the doors for us throughout the trip.
The brussel sprouts with blue cheese. . . . UNREAL!!!! So so good. I need to try and figure out how to replicate these.
MEMORIES MADE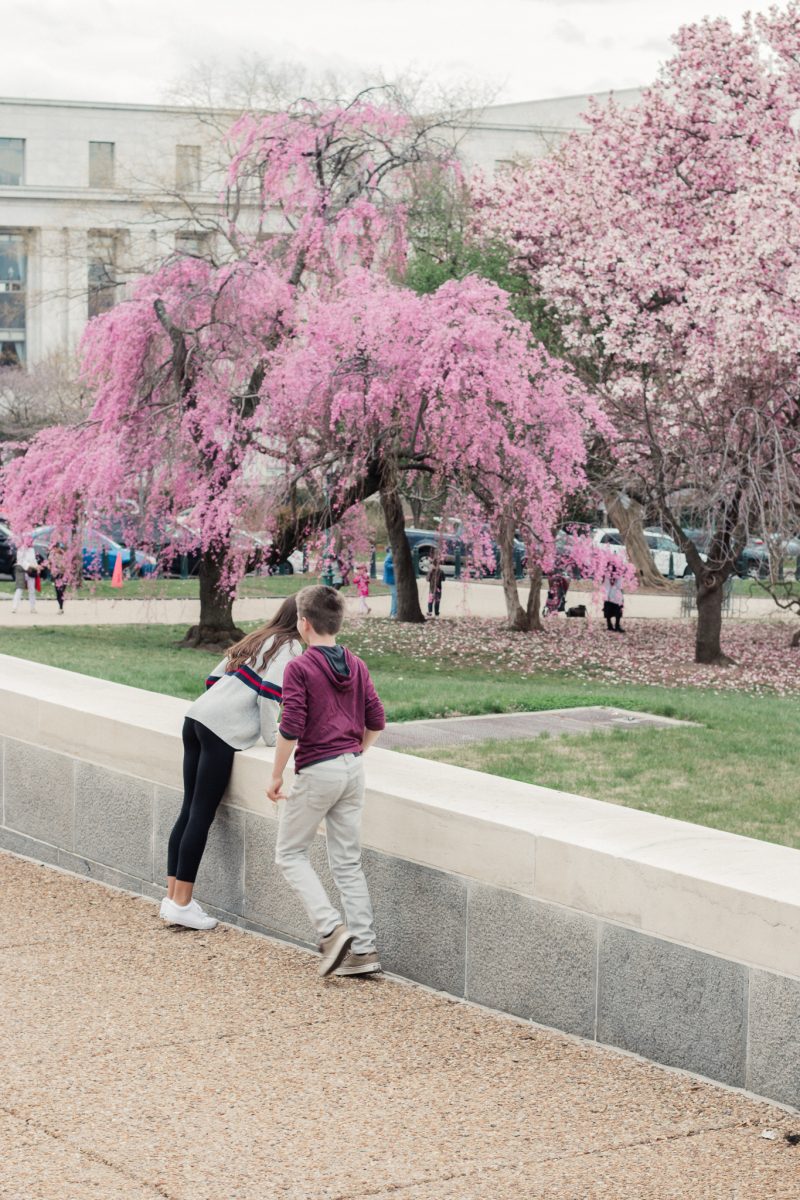 What truly makes for a great family trip? For us a trip is about quality over quantity. We chose to do enough to keep us busy but not run ourselves ragged. It's more important to us that we instill a love for traveling in these two. I want to spark a curiosity about the world we live in and the wonderful places it offers. We spent the last two days in Vienna, VA. My dear friend Tina lives there and they welcomed us into their beautiful home. One of the nights she threw a party and we were able to meet all of their friends. That's what life is about. If traveling affords me the opportunity to see new places and spend time with people I cherish, count me in.
Below I have rounded up a list of great places to stay, to eat, and to do. Many of the recommendations came from sweet readers.
WHERE TO STAY
Fairmont, Georgetown
The Willard Hotel
The Capitol Hilton
Hotel Monaco (Kimpton)
Hotel Palomar (Kimpton)
Omni Shoreham Hotel
The W Hotel
Mayflower Hotel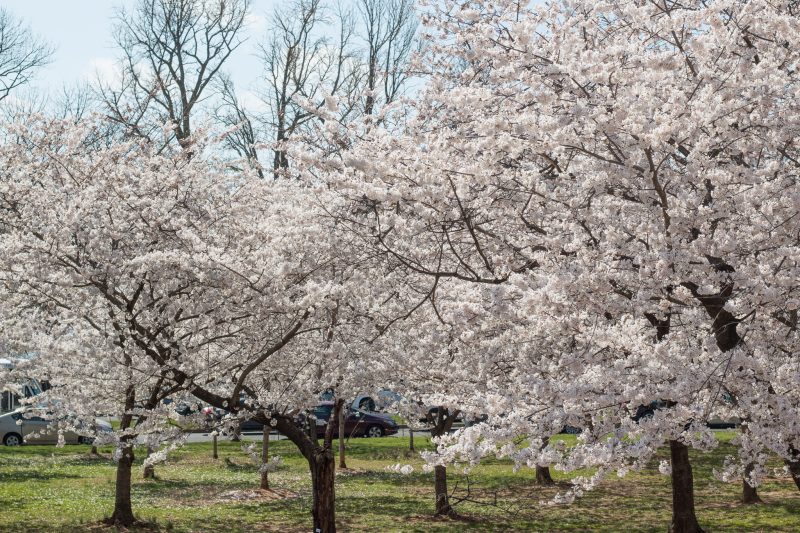 WHERE TO EAT
Joe's Restaurant
Oyamel (Mexican)
Boqueria for brunch
Le Diplomate
The Round Robin bar (for cocktails)
Café du Parc
Old Ebbitt Grill
Founding Farmers
We the Pizza
Rose's Luxury
Circa at Foggy Bottom
TRAVELER'S TIPS
Alexandria VA is nearby and very charming.
Bring very comfortable shoes (my all time favorite for traveling and walking around).
Be aware of DC traffic. Whatever should take 10 minutes in a cab, takes 20 as it's always rush hour.
Take advantage of all of the Smithsonian museums. No admission fees and amazing.
See the monuments at nights. Truly beautiful.
Consider a Segway tour!!
Arlington National Cemetery is beautiful to pay your respects.
Visit Ford's Theater – buy tickets well in advance. We missed out.
Keep in mind it's impossible to see it all. Enjoy the things you do see and keep it fun!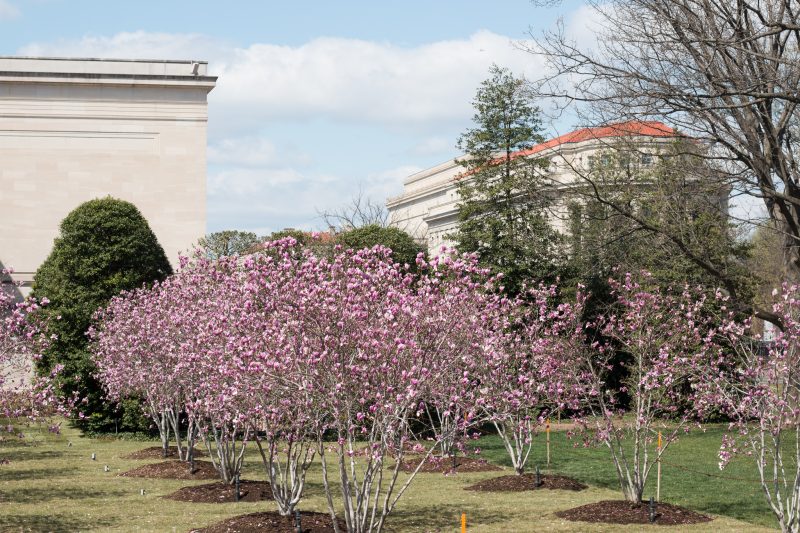 *This post is dedicated to my dad. While it was hard to follow through with our plans to go, we felt his presence with us the entire time. Love you, dad. 
Bit by the travel bug? Here are other spots we've visited.
Palm Springs  |  Temecula |  San Francisco  | San Diego | Napa | Bora Bora