Welcome back from the weekend! I hope it was a great one. We spent some quality time together as a family, hit the pool, and started some planning of a patio makeover we have in the works. I'll be anxious to share the plans with you. Today I am excited to update you on the Just Four Things space! So many of you were so awesome to weigh in on the rug decision. I just love that you are up for taking a moment to be a part of the fun and vote. Thank you!
I always like to show you the before photos each time so you can remember the space and see what we are working with.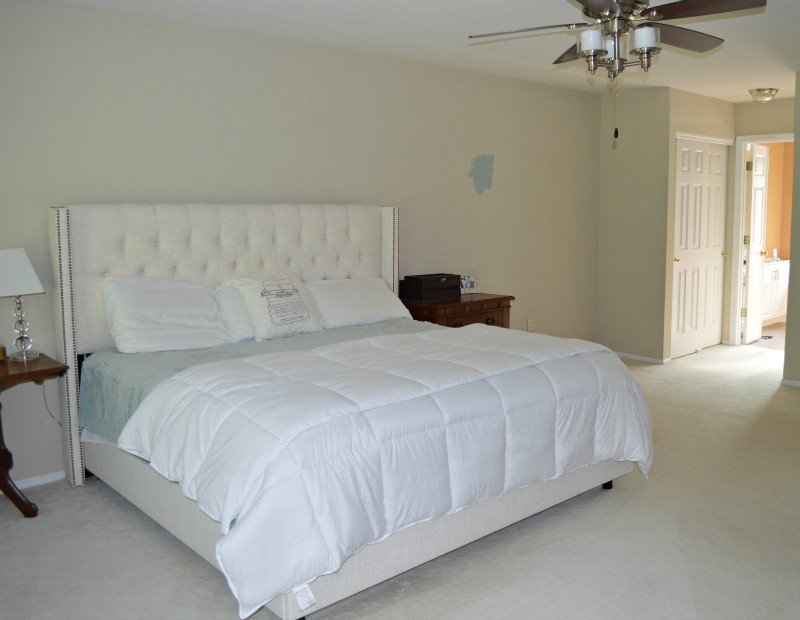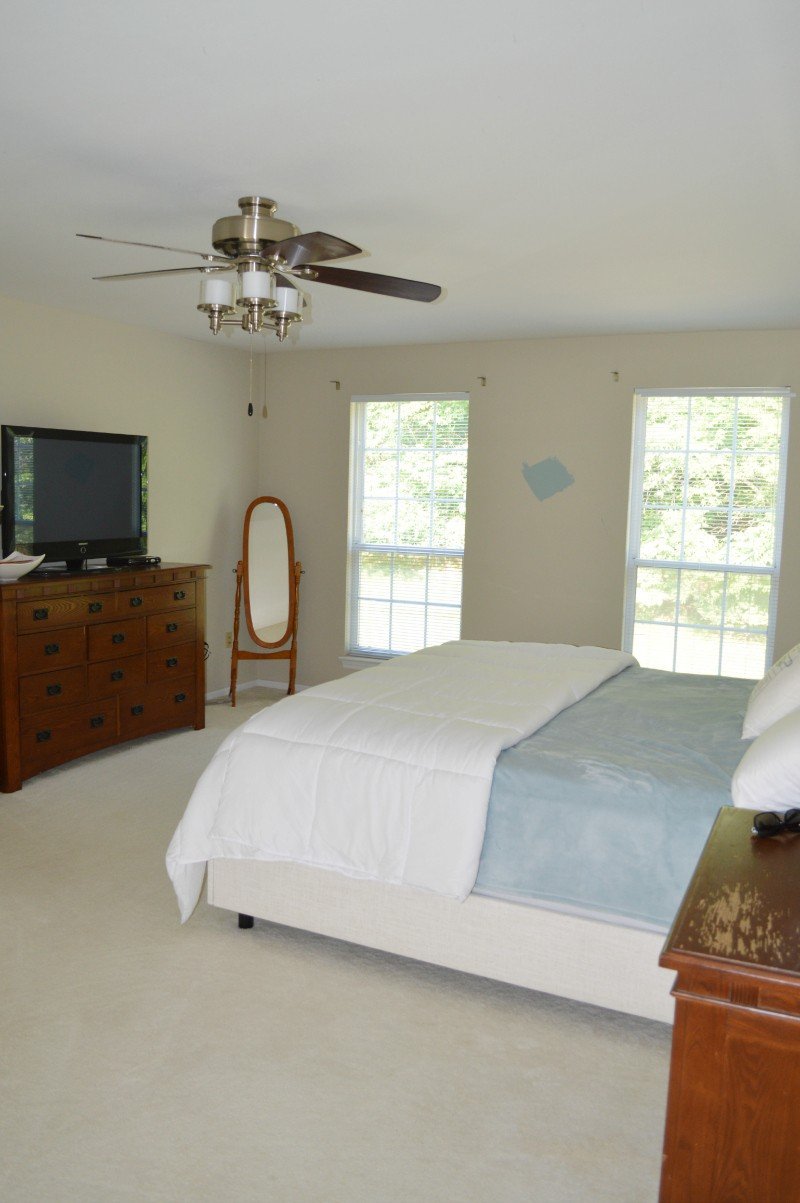 So we made major progress and have ordered a rug! The clients loved hearing everyone's opinions and ultimately felt the striped rug was a classic choice and a good direction for their room. I couldn't agree more. Now that we have a bold stripe on the floor, we will use some prints with more movement for the drapes and accent pillows. Stay tuned for that! They definitely want to infuse some fun color!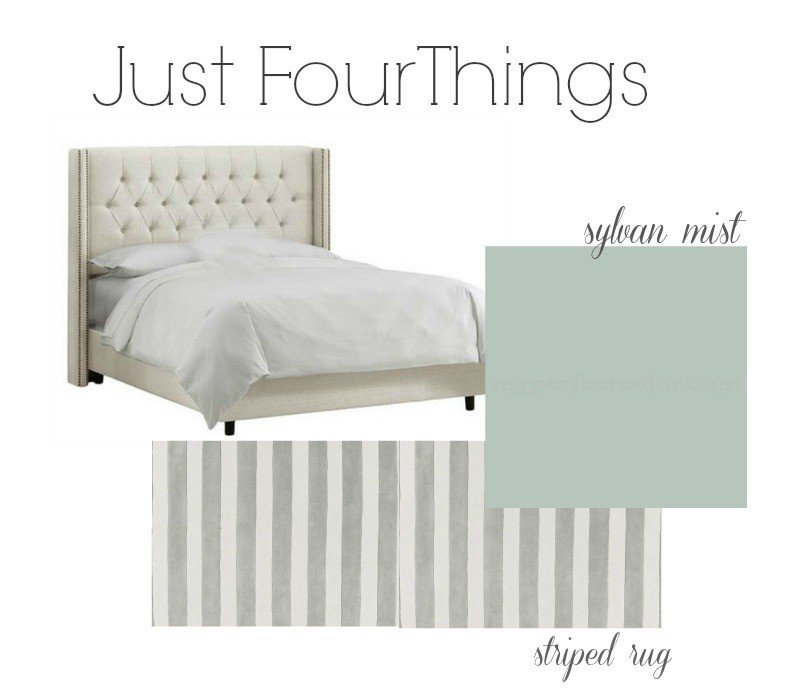 I just love how the stripes look with the beautiful bed they chose. Many of you asked where they found it and you can check it out here. It is seriously gorgeous.
As a reminder, here are the four things we are planning to add to this space:
Area rug

New bedding

Bedside tables/chests

Drapes
Today we are going to look at four possible options for bedside tables. The couple would like to add storage on either side of the bed. And I am always an advocate for adding storage wherever you can. Here are four great options that would look beautiful in their space.
choice #1  //  choice #2  // choice #3 //  choice #4
So which one would you add to this room? Leave us a comment and let us know. I know it's challenging when all the pieces to the puzzle aren't there, but it's still so much fun to hear everyone's input and fun ideas.
I'll be back next week with an update on the space and another opportunity for you to vote. As always, thank you for popping in and being so supportive. Meredith and her husband are really enjoying this process and are excited about their new room.
Past Just Four Things Posts
 Announcement | Meet the Client
And did you catch my honest thoughts on Marble vs. Quartz? Great conversation in the comments section which could help if you are debating surfaces for your own home. I love some of the points and questions the readers voiced.
If you missed my Saturday Shopping post, you can get caught up here.