Good morning! To all of my US friends, how was your Fourth of July? It's easily one of my favorite days out of the year. Albeit exhausting. It's just so fun to unplug, spend time with friends and family and appreciate what really matters. We were lucky to have very nice weather which meant we were outside all day and for that I was very grateful. We made some major progress with our kitchen and I thought it would be fun to share where we are in this project.
DEMO DAY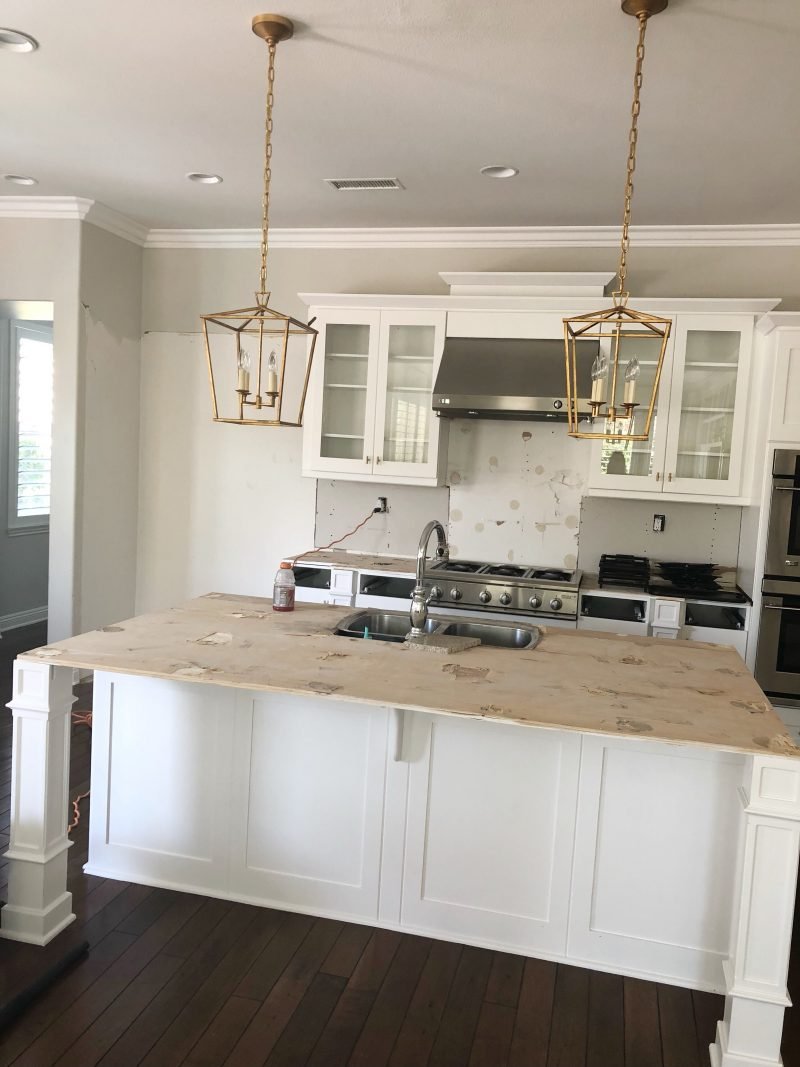 On Tuesday while I was shopping with my sweet mom, my husband was here watching our kitchen be torn apart. I had to laugh because when I got home my son looked at me and said, "Mom. You paid someone to do that to our kitchen?!" Hilarious. If you are just getting caught up on our kitchen reno project you can see our first idea here in contrast with where we are currently headed. Because our pantry is complete, the pantry cabinet was taken out as well as the backsplash and the countertops.
We will probably be living with plywood counters for quite some time as my sink is back ordered. I think I'll go out and get white plastic tablecloths (the ones with felt on the back) just to toss over the wood so we can wipe them down. So relieved to see that all of our cabinets were unharmed and everything is in good shape to go ahead with installing new countertops and open shelving. I am just so excited to see how open it looks and now I can picture the longer countertop to the left of our stovetop.
A LOOK BACK
Right now our family room and breakfast nook are filled with dishes and other things we took off the countertops. Certainly doesn't look like this. But hopefully it won't take much more than a couple of weeks to put us all back together. We shall see. I am not using a contractor on this so it's the timing of each decision and step that I need to carefully plan.
Just a heads up that if you swap out your sink you may have major plumbing issues. We will need to move the pipes around due to the position of the new drain. It's not a major ordeal but something that is often overlooked when people are planning and budgeting.
LIGHTING PLANS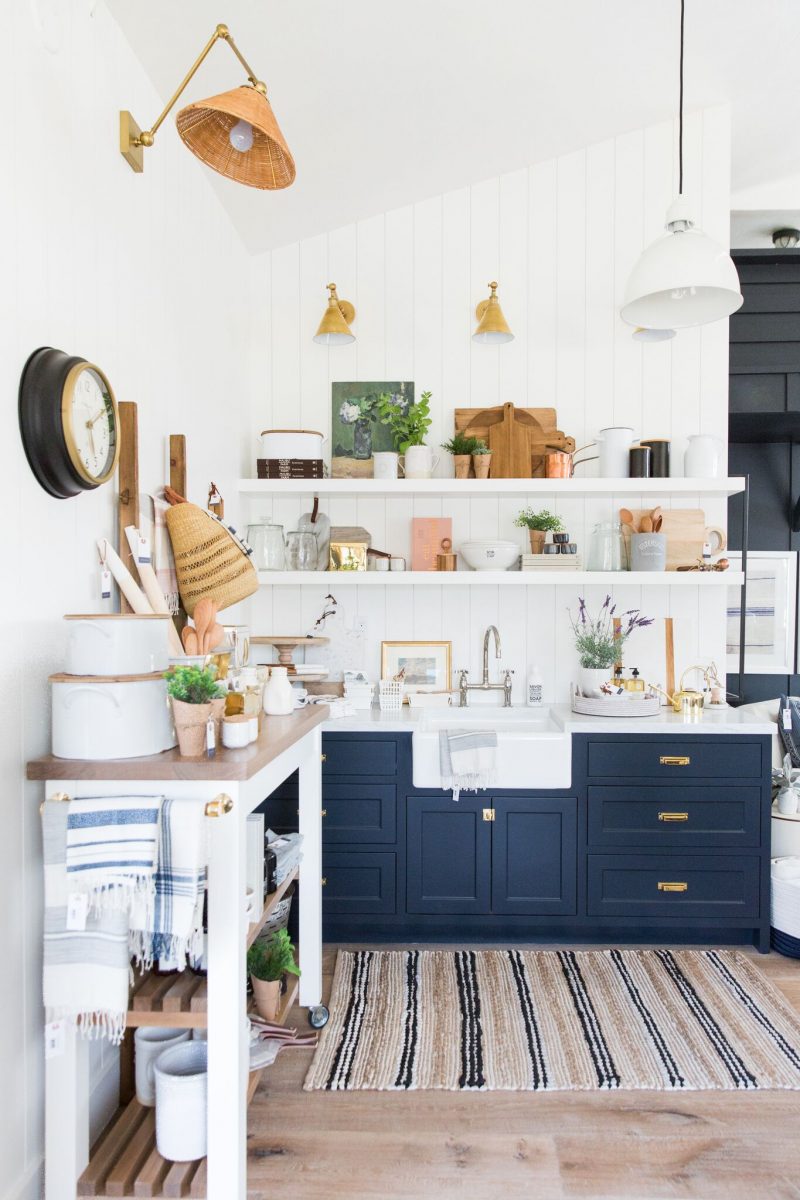 About to order sconces for above the open shelving and I think I am going with these brass library lights. I like that the arms on them can adjust and extend out and over the new shelves. I'll keep you posted on Instastories as we make progress. Right now we are in a serious holding pattern until that darn sink arrives!
What are you up to today? We have a major mess to clean up around here. I guess that's a sign we've had a fun few days. I also have some work to do on the back-end of my blog (tech issues) which is never very much fun. I'll leave you with a few great sales. Enjoy your day, friends.
Colleen Rothschild: Everything is 20% off. I am out of makeup remover so just ordered this and this (my daughter uses the cleansing gel, too).
Zella leggings are 50% off. So cute.
Serena & Lily: You can get 20% off of everything!! We get asked about these weekly. LOVE them.