Good morning! I meant to post this yesterday but my blog is having some behind the scenes issues. Storage becomes a major problem when you have been blogging forever like I have. Hoping to get things squared away quickly. It's safe to say solving tech issues is not my strong suit. At all! In other news, we are planning a few fun tweaks to our kitchen. While this really is my dream kitchen, there are a few changes that will create a perfect space for our family. Can't wait to share what we have in mind.
I often sit here at the island and work. For the last two years, I would drift off into designer mode and start thinking about how to make the space more efficient for us. Do you remember what it looked like when we bought the home?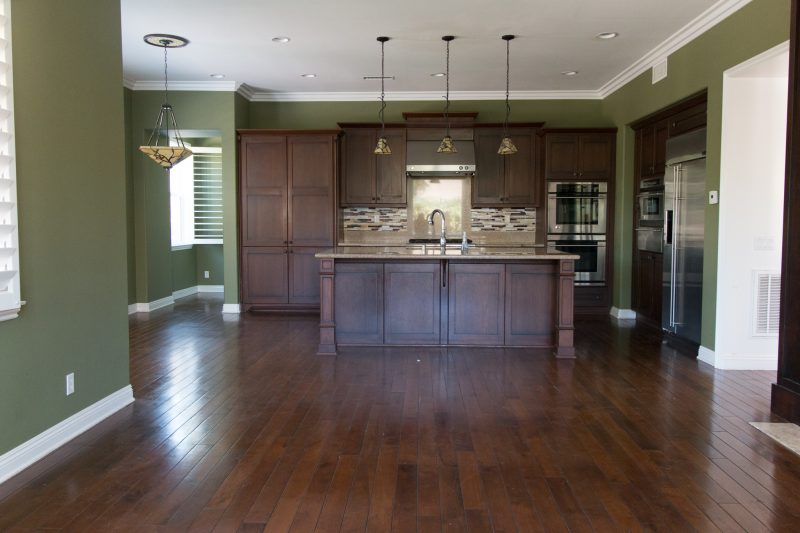 The space was much darker and not our style. But the cabinets are beautiful so we simply had them lacquered in white. Other than painting the walls and swapping out the lighting, we really didn't do anything else. We decided not to change the tan granite countertops until we had lived here for a while and really knew what we wanted. I am so thankful we waited. Our ideas and plans for this space evolved over time and had we redone the countertops back in the day, I am not sure we could go forward with our current plan.
Here is a reminder of how the entire space looks currently. You can see more of our family room reveal here. 
Shop this Space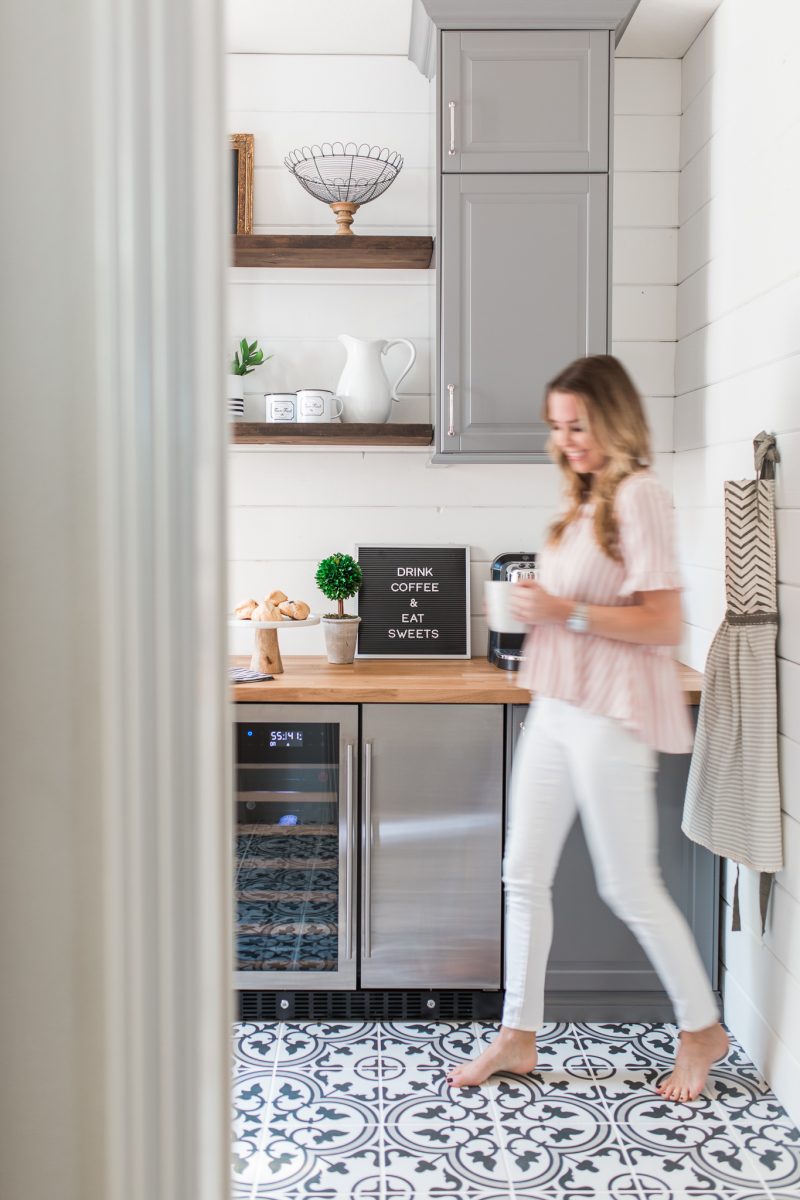 Most of you know that we took unused space from our three car tandem garage to create a formal pantry. We just finished all of the shelves that will house our food and I can't wait to show you. I stopped into The Container Store the other day to get organized. Talk about overwhelming. That store is amazing (but not cheap!). Creating this new pantry is all tied into the plan we have for our kitchen. Because we have this new space, we are able to get rid of the large pantry cabinet in the kitchen. I'll explain below.
Shop this Space

FOUR MAJOR CHANGES
Living with the large pantry cabinet for over two years has proven that it's not working for us. Quite honestly it's so embarrassing when we have people over and they open it! It's a disaster zone. Perhaps people who are much more organized are better at maintaining large, deep cabinets. Sadly, we are not! Without question, it's a hot mess all the time. Furthermore,  I would love to have more countertop space. While we LOVE our island, there is very little countertop space considering the size of the kitchen. So here is the plan.
ONE
Remove the large upper cabinet (the existing pantry) and replace with uppers to the left of the glass cabinets. This will allow us to extend the countertop all the way to the wall.
TWO
Add cabinets on top so that they extend to the ceiling. Ideally, these will light up and have glass fronts.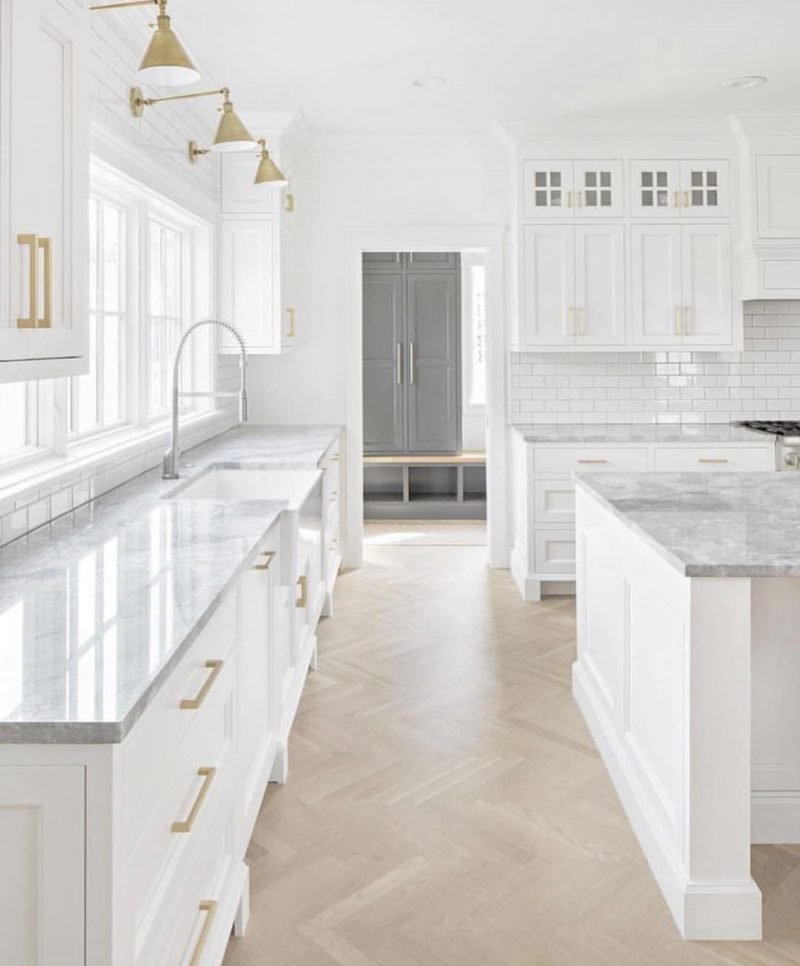 Such gorgeous inspiration from The Fox Group showing cabinets the ceiling.
THREE
Replace the backsplash.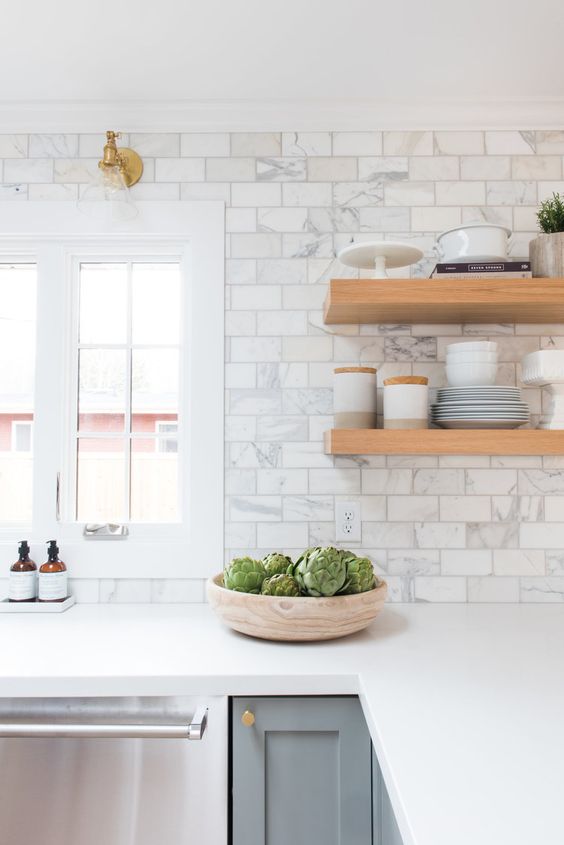 Loving this marble backsplash. I like the warmth in it. Also considering a white subway tile or one that is glazed like in the photo below.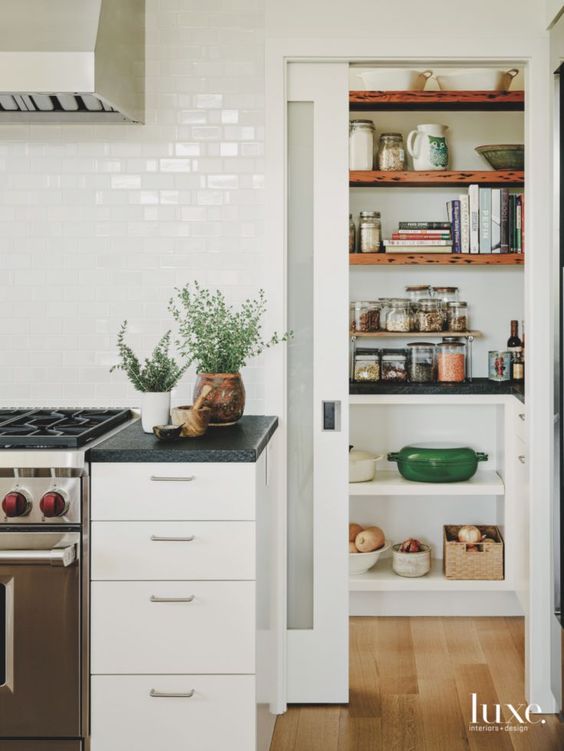 FOUR
Replace the countertops with something lighter.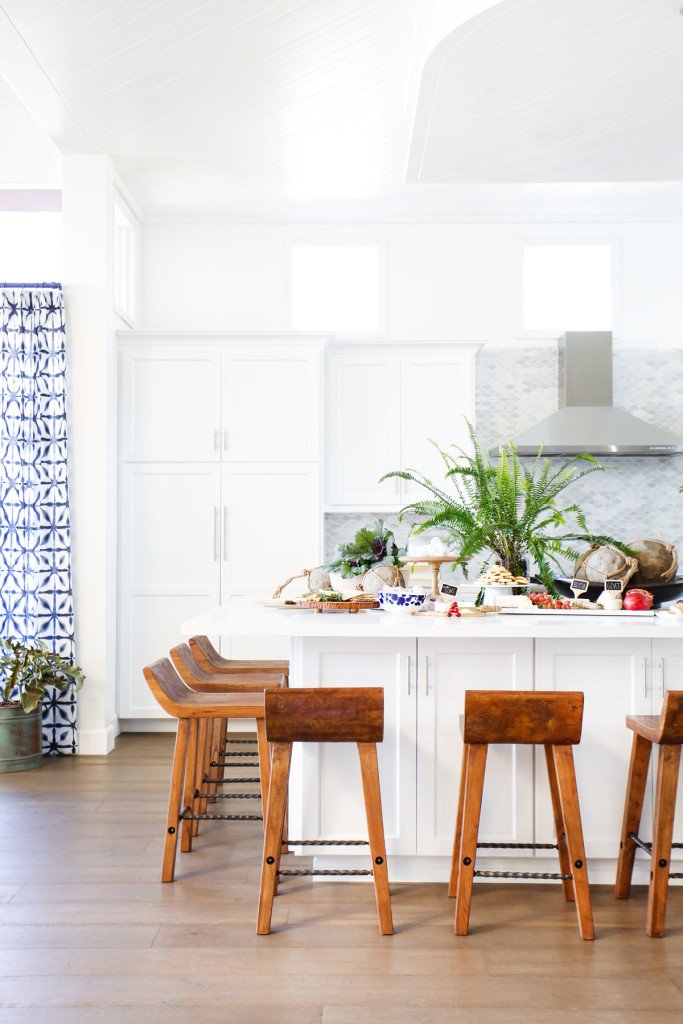 I am excited to lighten up the countertops and especially love how they look with blue accents. More on what countertop I am choosing very soon. The color on our walls is Pale Oak and you can read more about that here. 
So that is the plan my friends! What do you think? As with any major home project I am both excited and nervous to get under way. Would love to know your thoughts on the new backsplash. Would you go marble or classic subway?
If you need me, I will be supporting a small business today. My kiddos are teaming up with friends to plan and execute their annual lemonade stand. Luckily, they picked a warm day so hopefully business will be booming. Wish them luck.