I feel like most of us go way back. Many of you have stuck around this corner for years and I appreciate it more than you know. Our children have grown up together and life has continued to move forward. It makes it that much more fun to share projects we are doing around our home. You know we are undergoing a few changes in our kitchen. I can't seem to push "add to cart" on our lighting so I thought it would be fun to hear from you.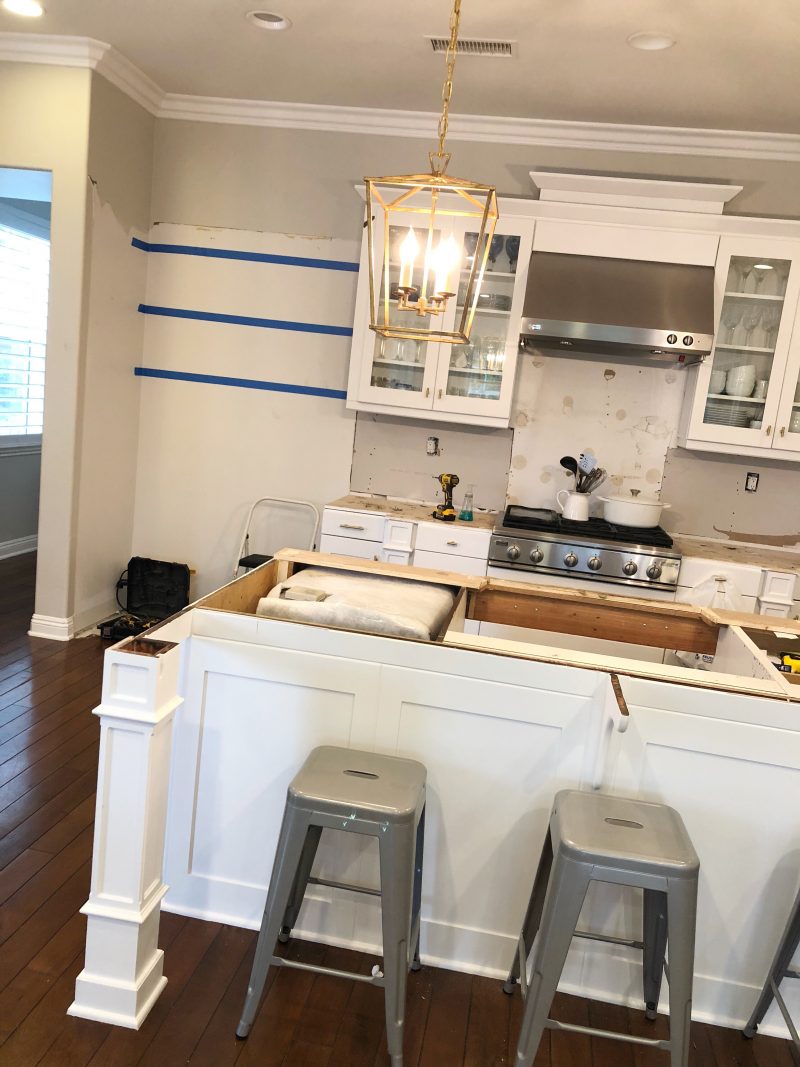 read about the kitchen changes we are making
It's not easy to envision but please imagine three wood shelves where the blue tape is on the wall. Underneath is a cabinet and light countertops (more on those later). Most likely a classic subway backplash. We loved our last backsplash but my heart lies with traditional. Plus we had to rip it out in order to gain more countertop.
Here is a reminder of what the overall space looks like. I love the warmth of brass and have used it with our lighting thus far. The hardware is also brass.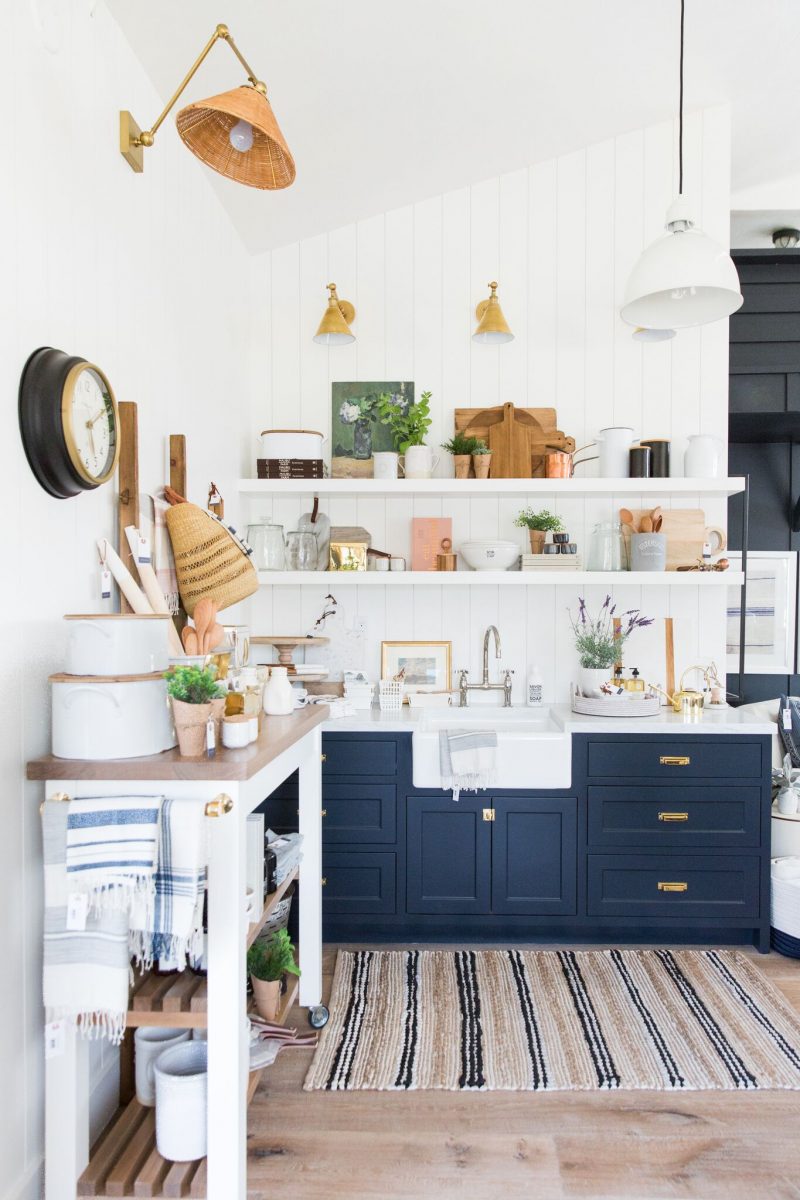 That brings me to a lighting dilemma. I am 100% sold on the library sconce you see above the shelves here. Please don't talk me out of that! LOL The have a long enough arm to extend over the shelves and provide a nice amount of light. I have loved them since I first saw them and can picture them above our stained wood shelves. We will have two.
Originally I had thought I would go with the antique brass. I wasn't even questioning it. But I haven't ordered them which means deep down I am questioning that decision. Brass overload is my concern. Moreover, if there is too much brass all of the light fixtures get lost instead of being special. I am not afraid to mix metals (our faucet will be polished nickel) and am now thinking of going darker. Suddenly I realized this light also comes in a beautiful bronze color. I think it could look really lovely above the wood shelves and add interest. The other option is to paint the plate of the antique brass sconce black creating a two-tone look.
WHAT IS YOUR VOTE?

Bottom line, I need to get these beauties ordered. Time is ticking. So what option do you think is best for our kitchen? I would love to know your thoughts! The first one is my crude Photoshop version of the brass sconce with a bronze base.
Can't wait to hear your thoughts. And now I am off to be with my sweet mom.