With the new year upon us, we are tackling a couple of major spaces in our home. First up is the laundry room! If you missed the story of why we need to do our laundry room to begin with, you can get caught up here. I've let the frustration go and am officially ready and excited to jump back into this project. We have new flooring in the room, but it's time to think about what we would like included in our new laundry room. One thing is for certain, I really want this space to be beautiful.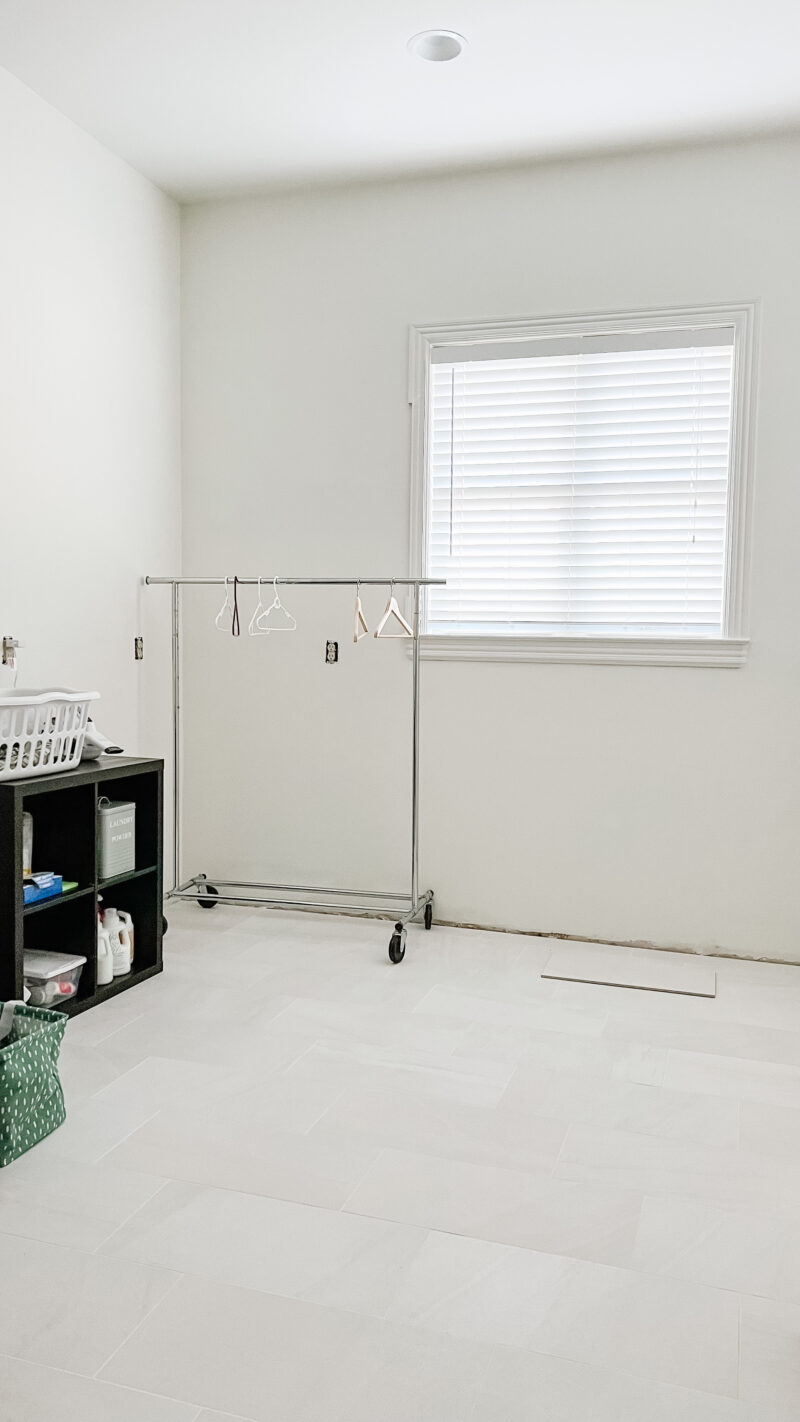 We went with a really neutral tile for the floors. I love the larger size and soft look. Each one is different which really adds some nice movement. Usually I would suggest going really bold on a laundry room floor but this room is directly next to our powder room.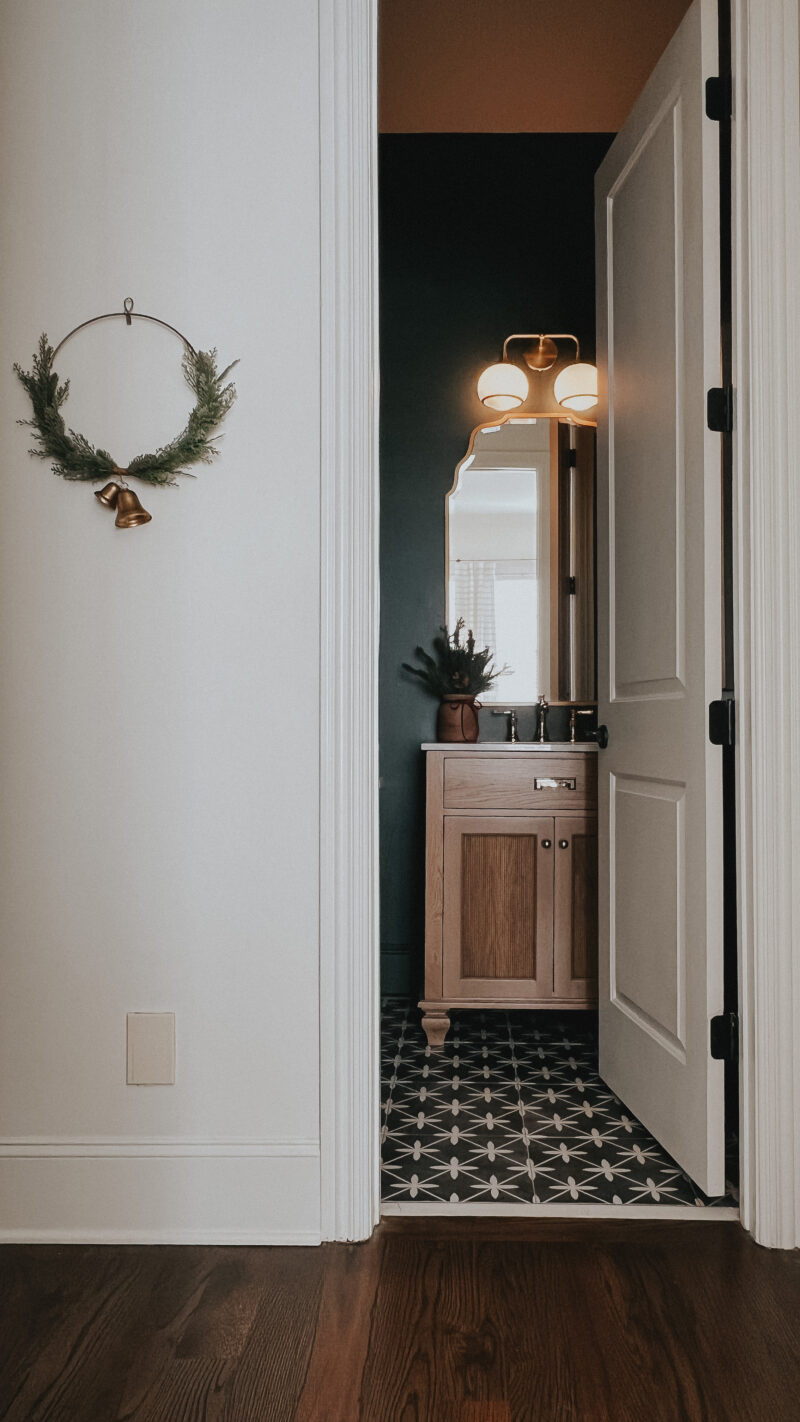 Here is a reminder of what we chose for the powder room. For reference, the laundry room is the space to the right of this. Because I went bold on this floor, I wanted the laundry room to be much more neutral. But don't worry, I will go big with either a fun wallpaper or backsplash tile. I just didn't want the two floors to compete.
THE WHITE BOX CHALLENGE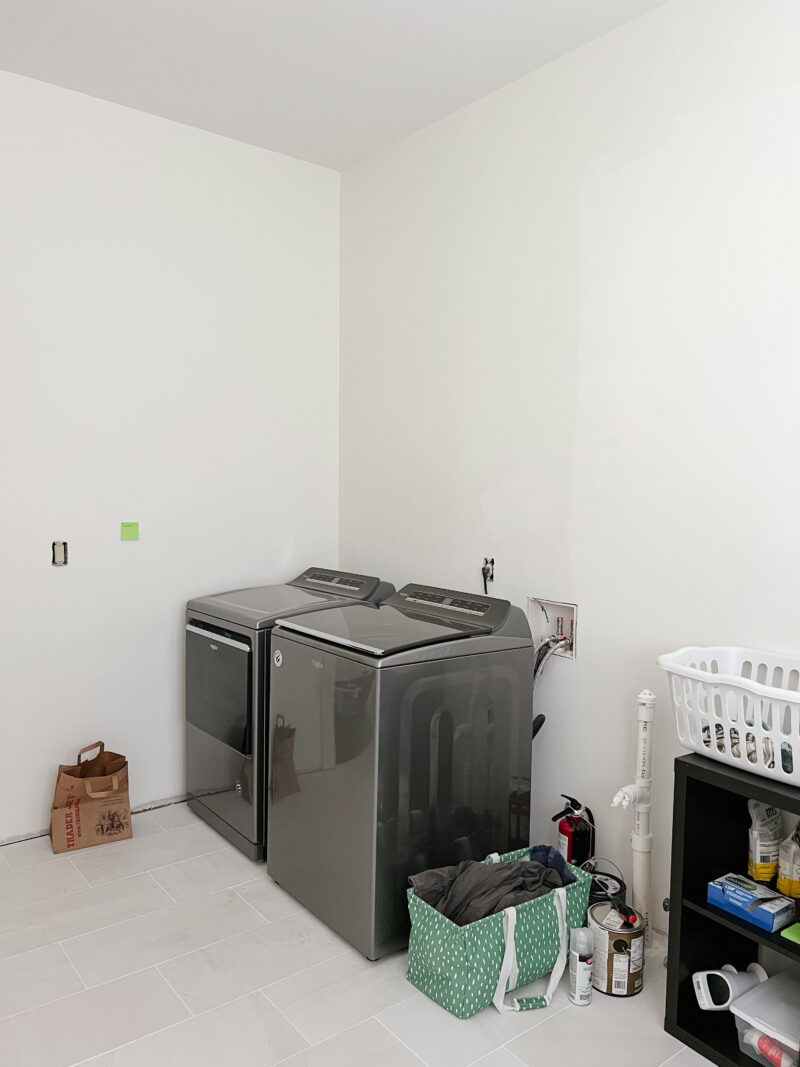 Believe it or not, this room has actually come a very long way. I am over the moon to have tile and white walls. The rest will be icing on the cake. For now it's a blank slate and I just need to wrap my head around how to lay it all out.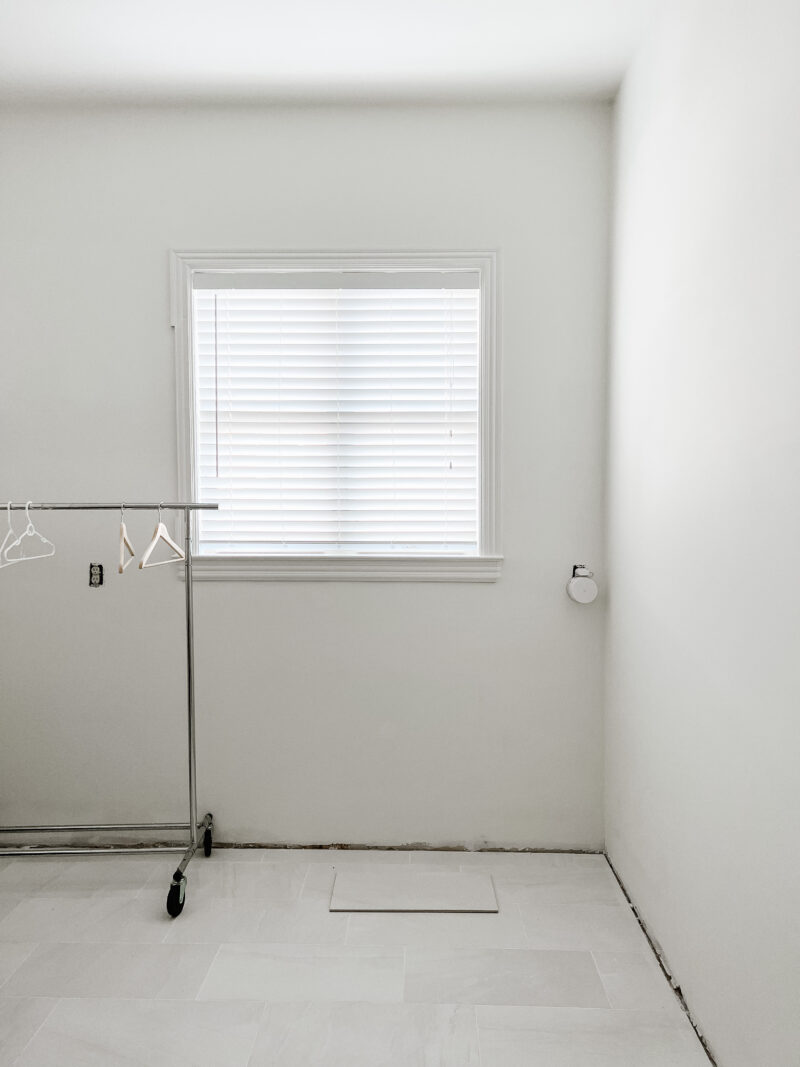 OUR WISHLIST
The space is quite large so I am really trying to figure out the best way to use it. Furthermore, the laundry is on the main level (which I love) and so I'm trying to figure out what else would be smart to store in here. I usually begin that process by seeing what is left out and about far too often or what doesn't fit well in a nearby closet.
A craft cabinet also sounds appealing. I don't do nearly as many projects as I used to, but it would be nice for my daughter and I to keep our supplies all in one place rather than scattered about the home. Over break it took us forever to find our hot glue gun. High on the list is a very large hanging rod. My daughter hangs almost all of her clothes to dry so we need something that will work for that. This is my working wishlist but I welcome suggestions.
Double hanging rods to dry clothing
Tall storage cabinets (almost locker style)
A place for 2-3 laundry baskets
Pretty lighting
Wallpaper or patterned tile
A large sink
Counter space for folding and occasional projects
Storage for vacuum, mops and cleaning supplies
Possibly a fold down ironing board like my grandparents had (loved that).
If you have recently remodeled your laundry room or if there is something you love about yours, feel free to let me know. I am all ears and welcome the advice. Next up I will be sharing my inspiration photos. I've saved rooms that have a design feel I am going for. Can't wait to share those with you.
And if you are curious to see the before photos of the laundry room and hear the story of how this came to be, you can read that here.