Hi, friends. Today I am sharing a bit of our master bedroom. I've actually had sweet readers ask why I haven't shown it yet and to be truthful it's because we have done very little. I still don't know the design direction I am going and we are comfortable taking our time.  We've made it our goal to get the children's rooms situated and then we will eventually tackle our space.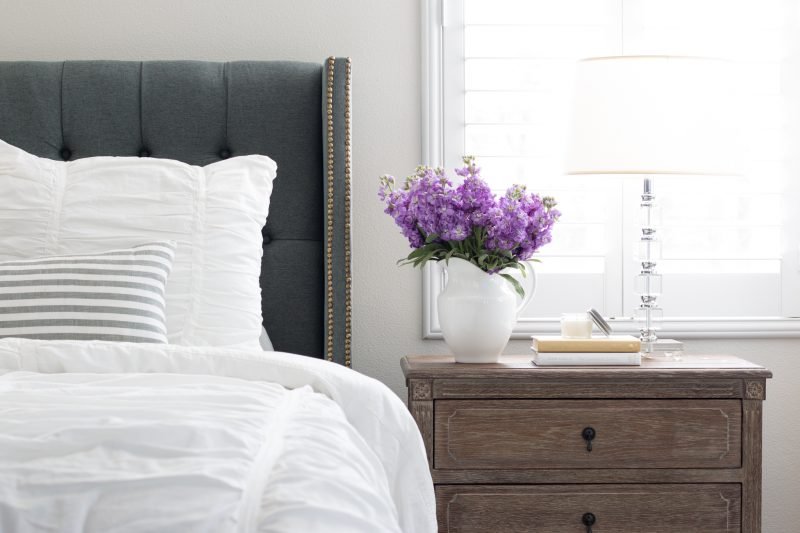 The one thing we have done is purchase a king size bed and the bedding. The very first thing I ordered when we moved was our duvet cover. If you have followed me for some time, you know I love Crane & Canopy and we are now on our third duvet cover. While our room may not be decorated and looking quite empty, the bed is inviting and that's all that really matters. This girl likes her sleep and getting into this bed at night is a dream.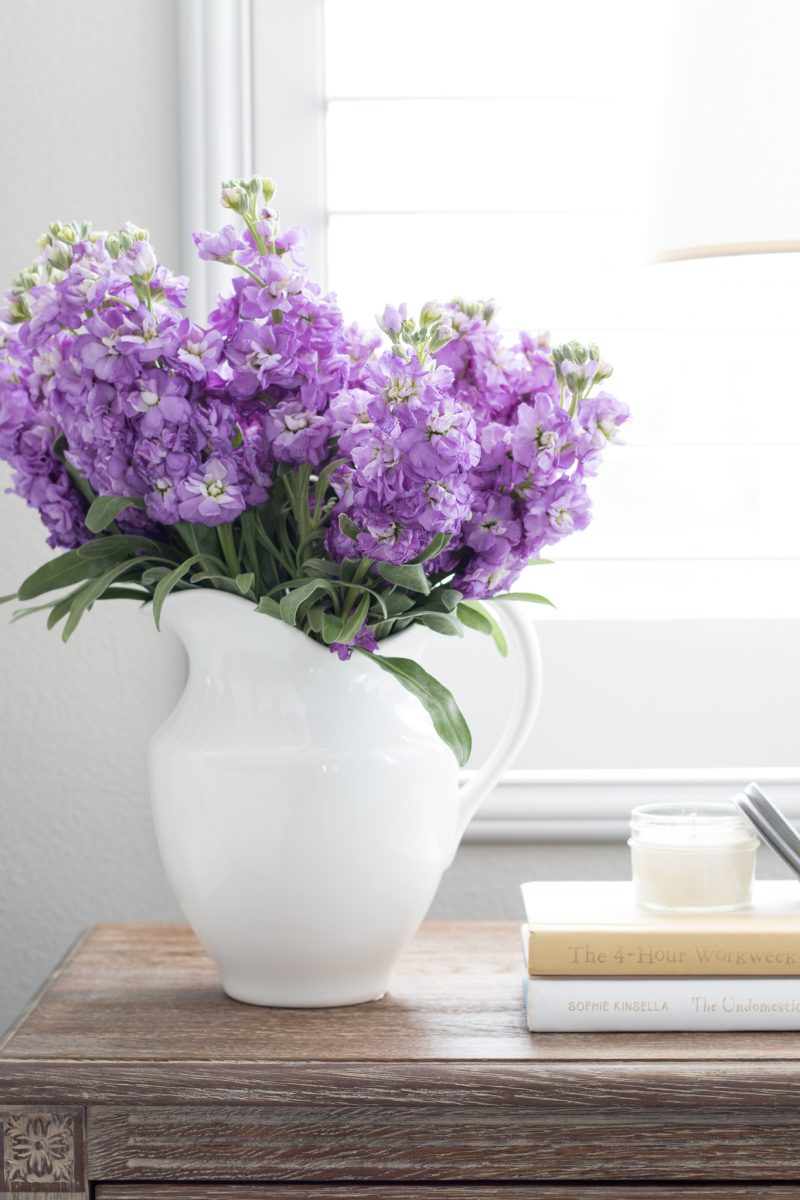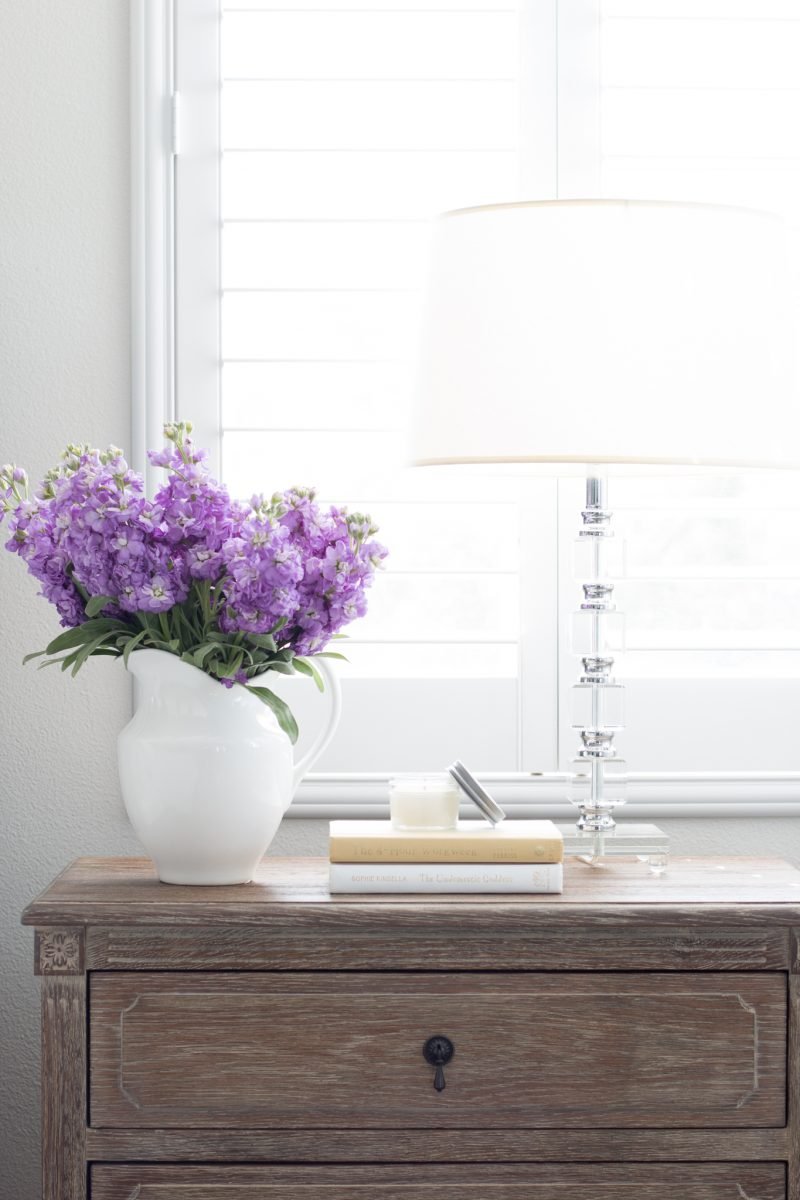 We purchased these night stands from Restoration Hardware a few years back and we still love them. They offer a nice amount of storage and I still love the style so much. Our finish is the aged oak.
This is the Mirabel duvet from Crane & Canopy. It's so fluffy and pretty and I love how inviting it looks. You know how I feel about stripes. This little pillow is from Studio McGee and adds a clean look to the bed. The rug is Lulu & Georgia and we had it in our previous bedroom.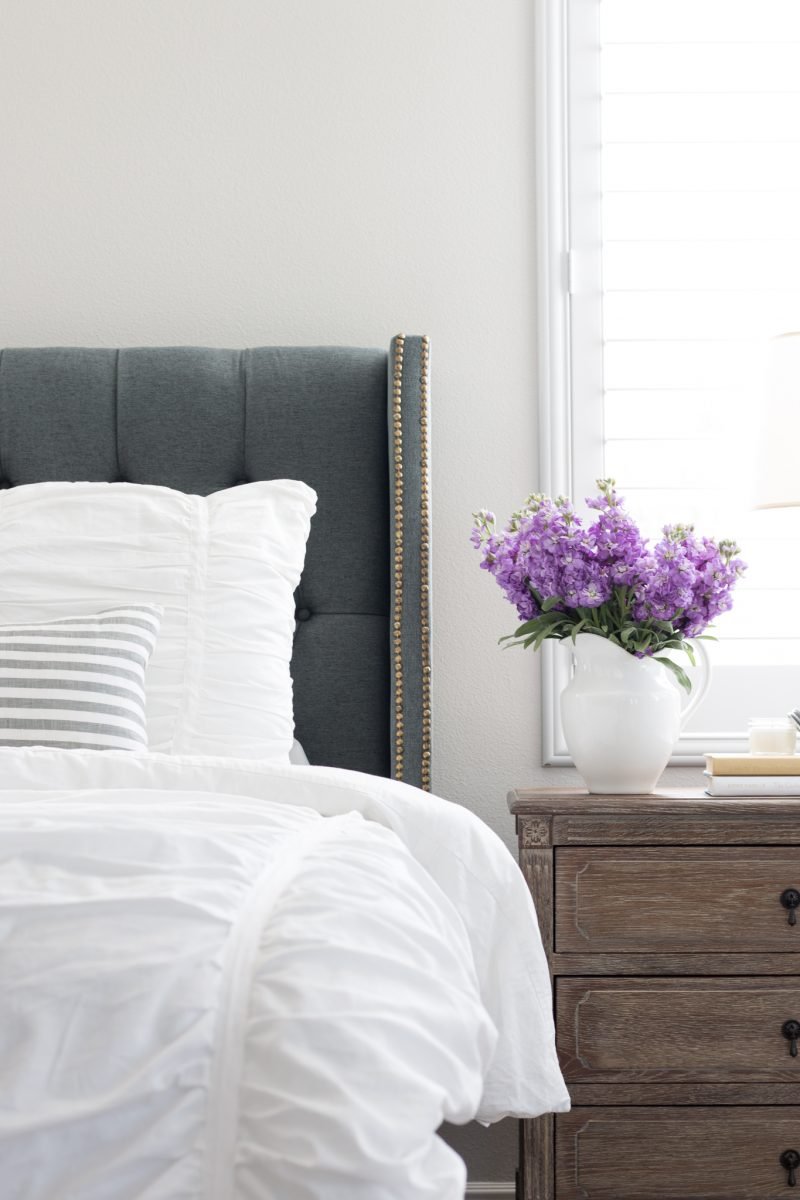 Our headboard is from Wayfair. It's a really pretty charcoal gray with a hint of blue. I like the height of it as well as the nailhead trim. And you can't beat the price!
These sheets sets! One of each, please. You can find them all here.  The scalloped set is just darling.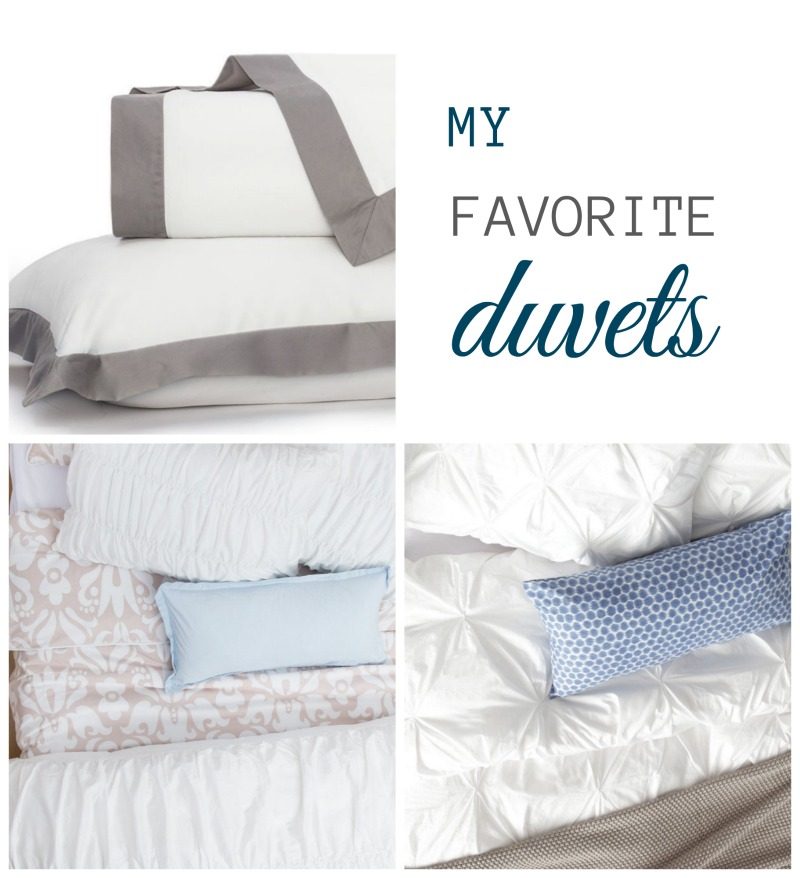 linden gray | mirabel | valencia 
I rounded up the three duvets we have had over the years. I love them all. The zipper on each makes them so easy to take on and off to wash them.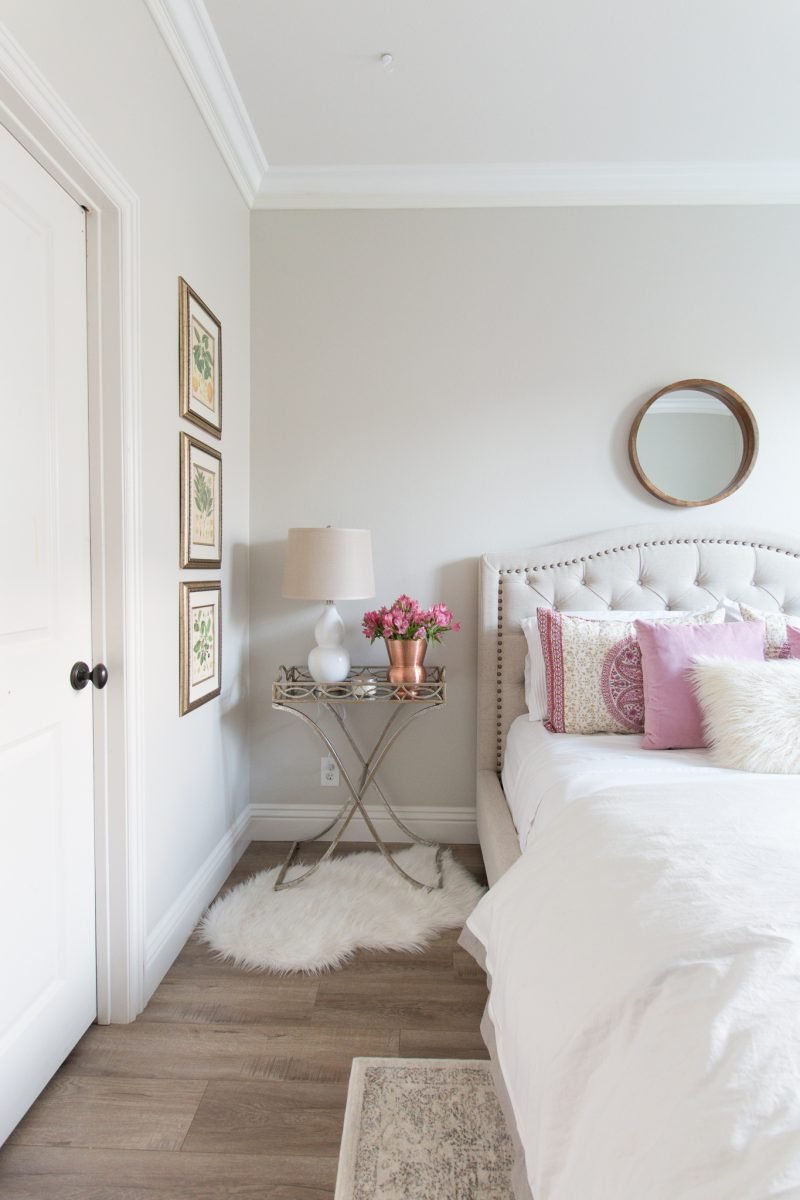 We reused the linden duvet in our guest room. You can see more of that room in this post. It was one of the first rooms we worked on so that we could welcome guests immediately.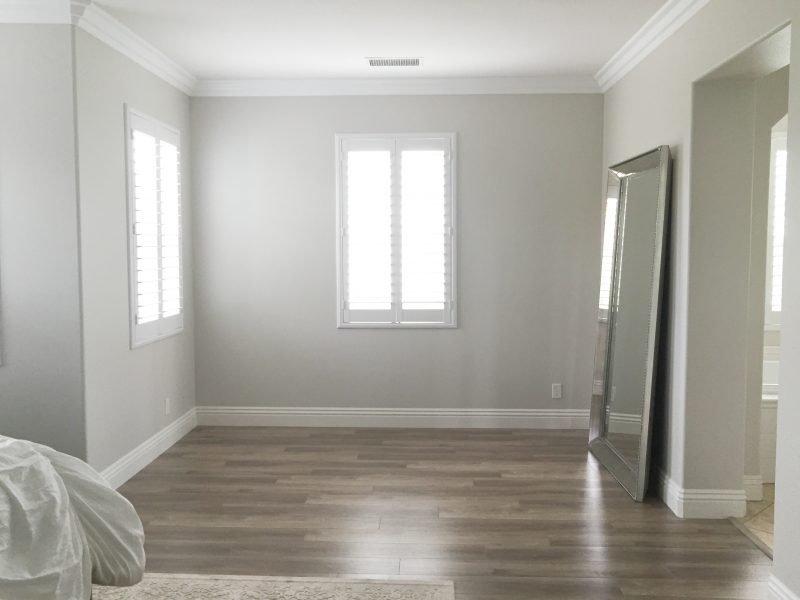 And just so you can see we really haven't done anything, here is the rest of our room. It's a generous sitting area and I look forward to filling it one day.  Some days I want to keep this room light and airy while other days I love the idea of creating a dark and moody space. So it will be interesting to see where we land. I'll keep you posted as I start to create a design board for the room. In the meantime, we will keep it empty and enjoy our comfy bed
In other news, I hear it's Amazon Prime Day. I don't have anything on my list but I did see that the Echo is 50% off. Behind the scenes I am working on the Nordstrom Anniversary Sale post! It hits the blog Thursday and I have so many fun things to share with you. It's a great sale this year. You can catch my tips on shopping the sale here. 
Make it a good day, sweet friends! My children are LOVING their VBS camp this week which makes me so happy. I love picking up kids that are smiling ear to ear. Thank you to everyone working so hard to make the week so fantastic.