Good morning. I am thrilled to share a very special space with you today. Our dear friends are moving into their new home and want a master bedroom that welcomes them with open arms. We brought in beautiful elements from Serena & Lily to create a light and bright room. I'm sharing my tips on creating a serene bedroom or guest room as we anticipate the holiday season.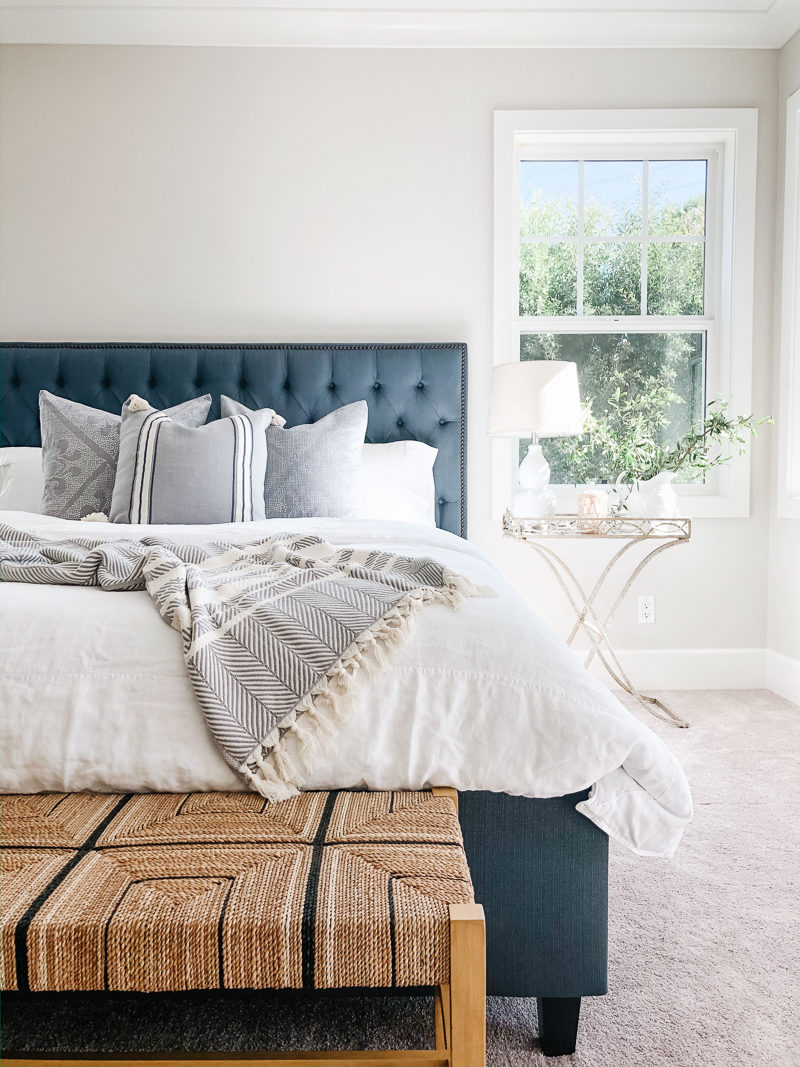 Welcome home. This space is peaceful and relaxing. Just what a master bedroom should be. I love the calming tones mixed with plenty of texture.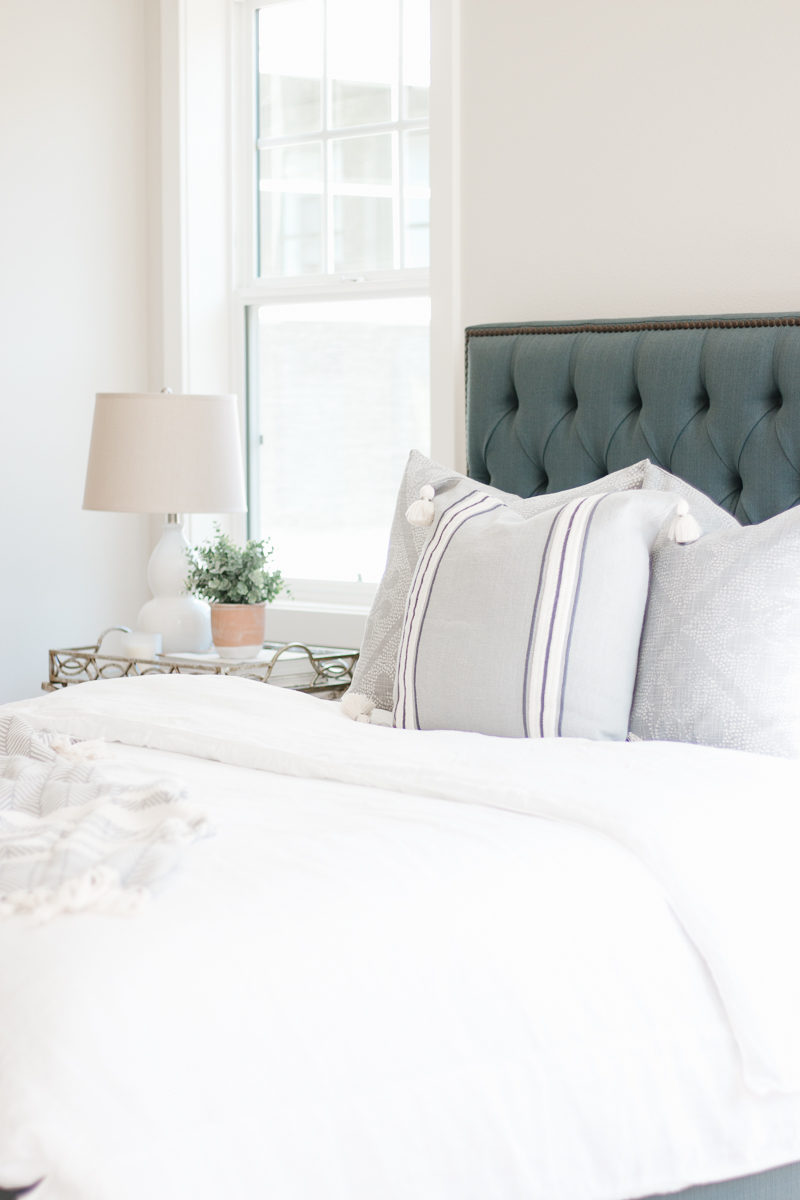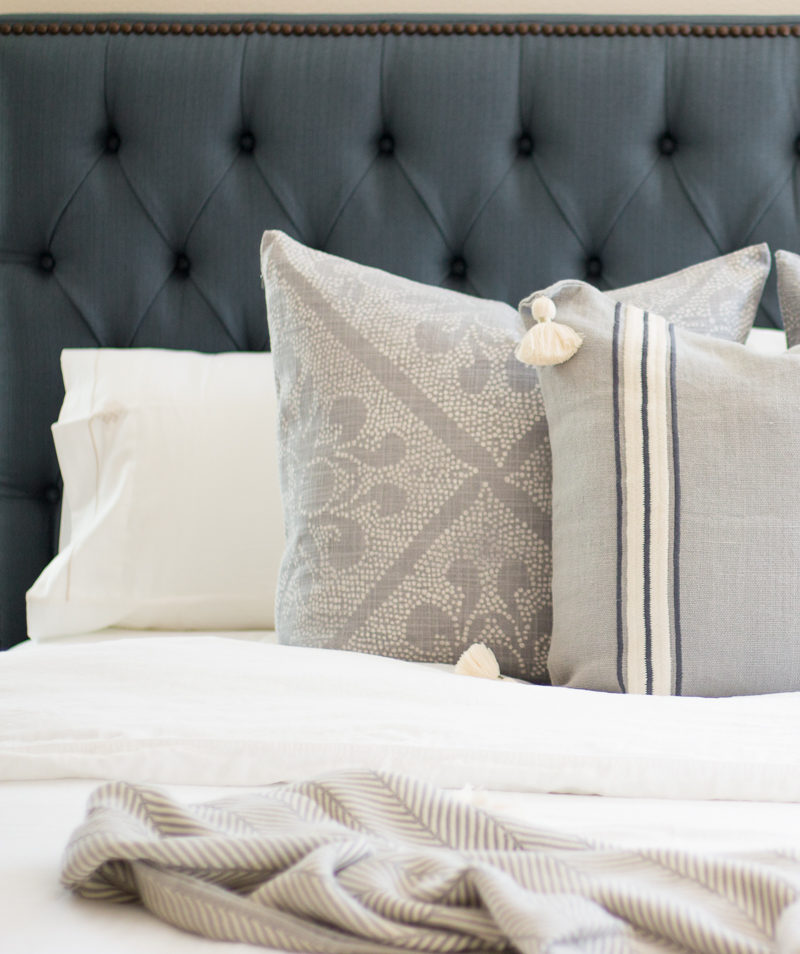 graphic pillow | striped pillow | throw
When you choose throw pillows, consider one large graphic print mixed with a stripe. The pattern mixing adds interest and elegance. I love the Addie pillow so much one is going in my home, too.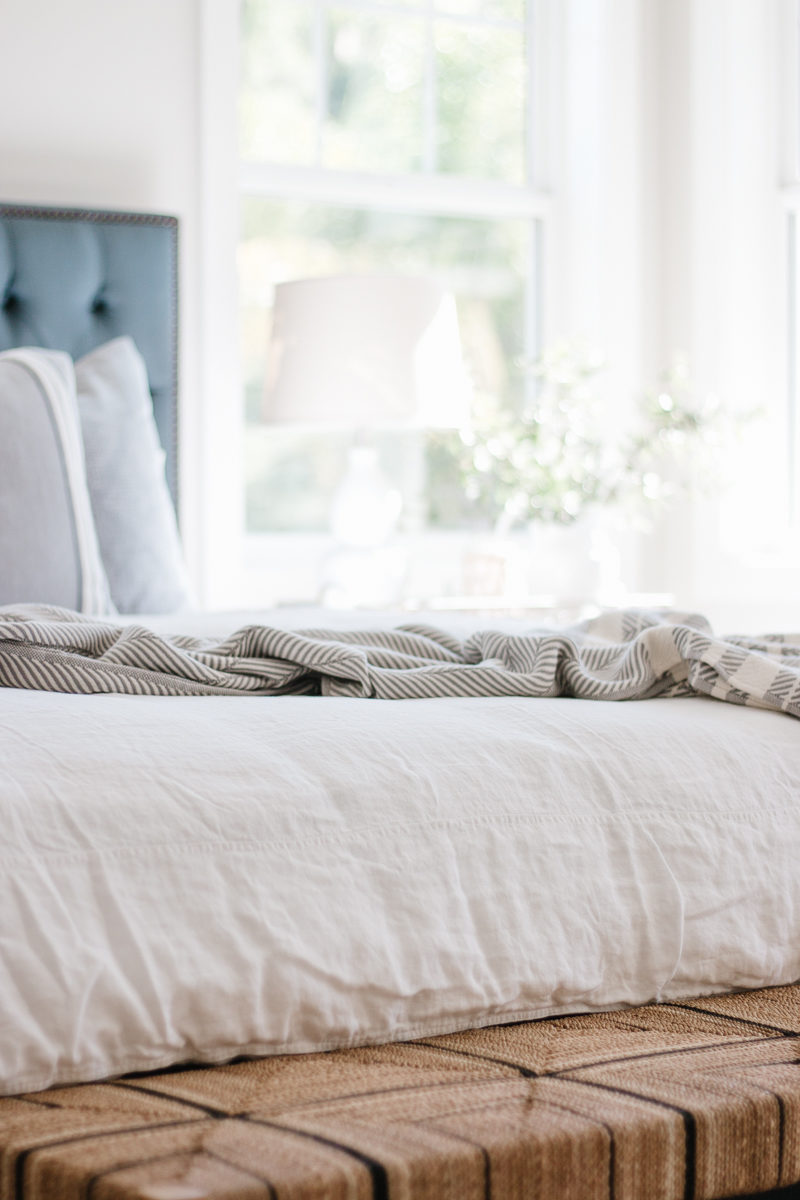 There is nothing better than linen bedding. We switched to linen over a year ago and we've never looked back. The fresh white duvet allows you to mix in whatever color you love and easily switch things up when you crave a bit of change. Serena & Lily is hosting their Sleep Well Event so it's a wonderful time to freshen up your own space (up to 30% off).
GUEST ROOM TIPS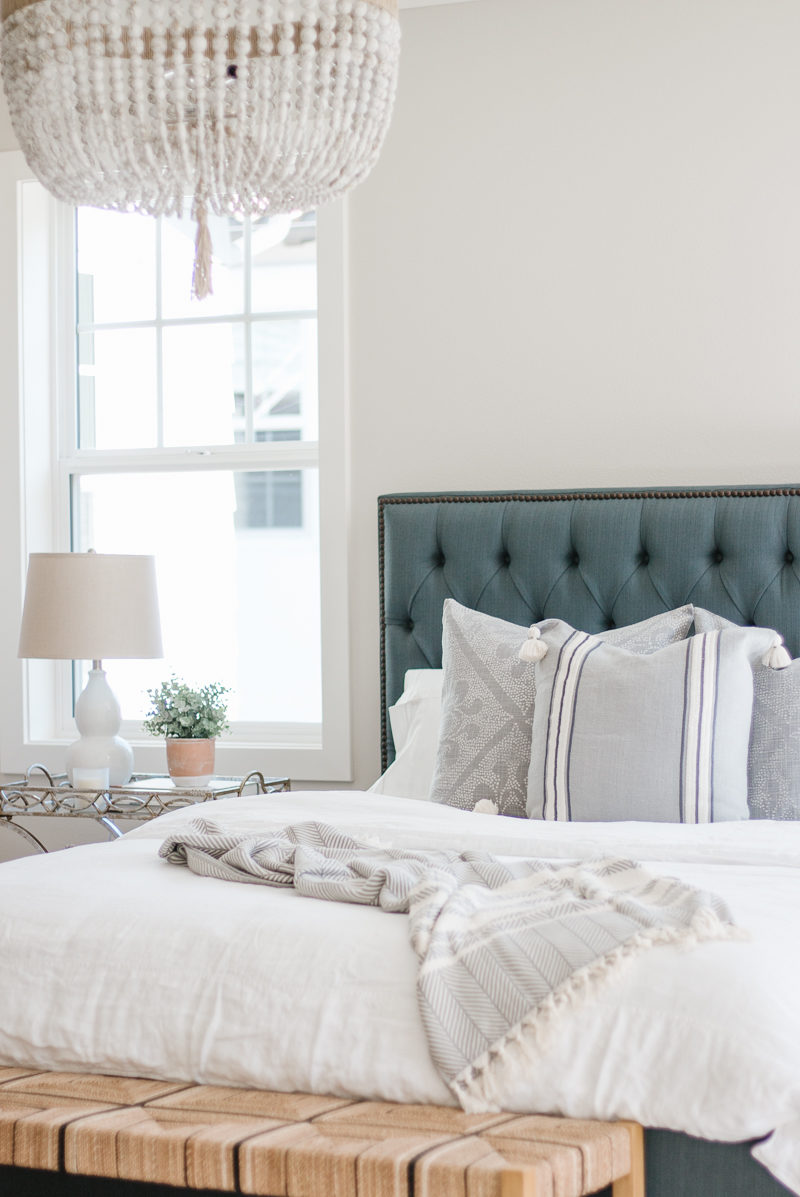 With the holiday season on its way, many families welcome guests into their home. Whether you have a dedicated guest room or turn over one of your existing bedrooms to host family or friends, it's nice to consider a few of the following details when creating a welcoming space.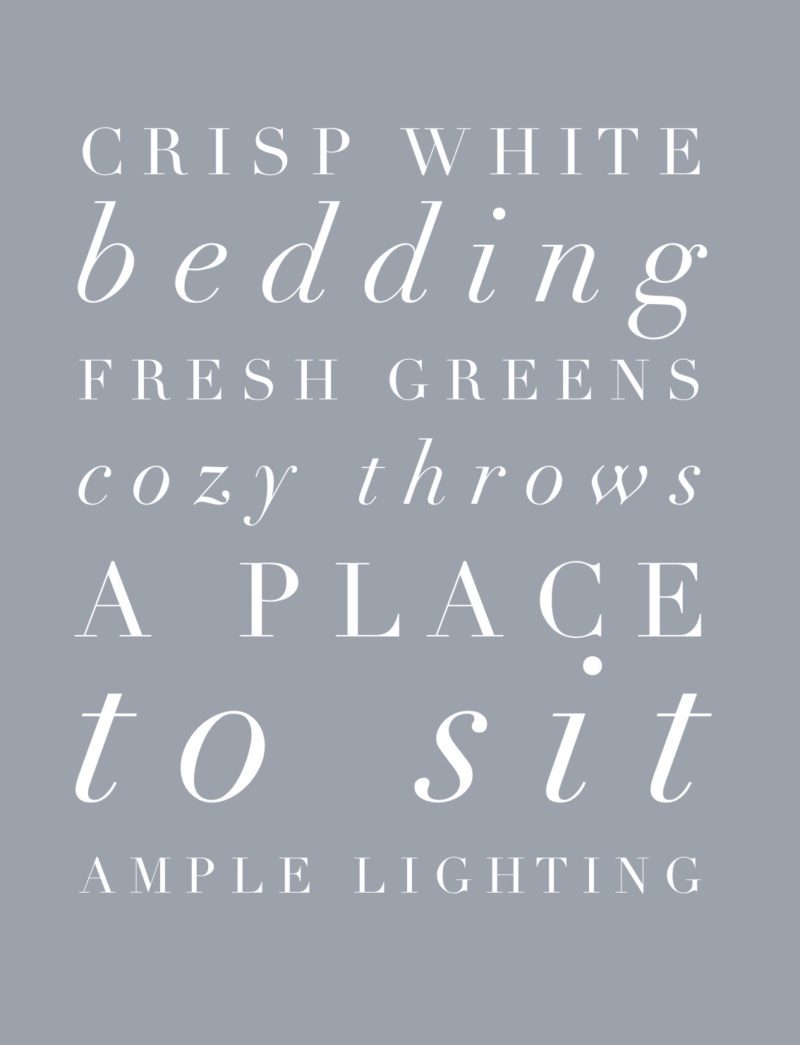 We included all of those in this room and that helps accomplish that high-end hotel room feel that so many love when they travel. I also like to ensure there are open outlets for phone chargers and a couple of books or magazines on the bed.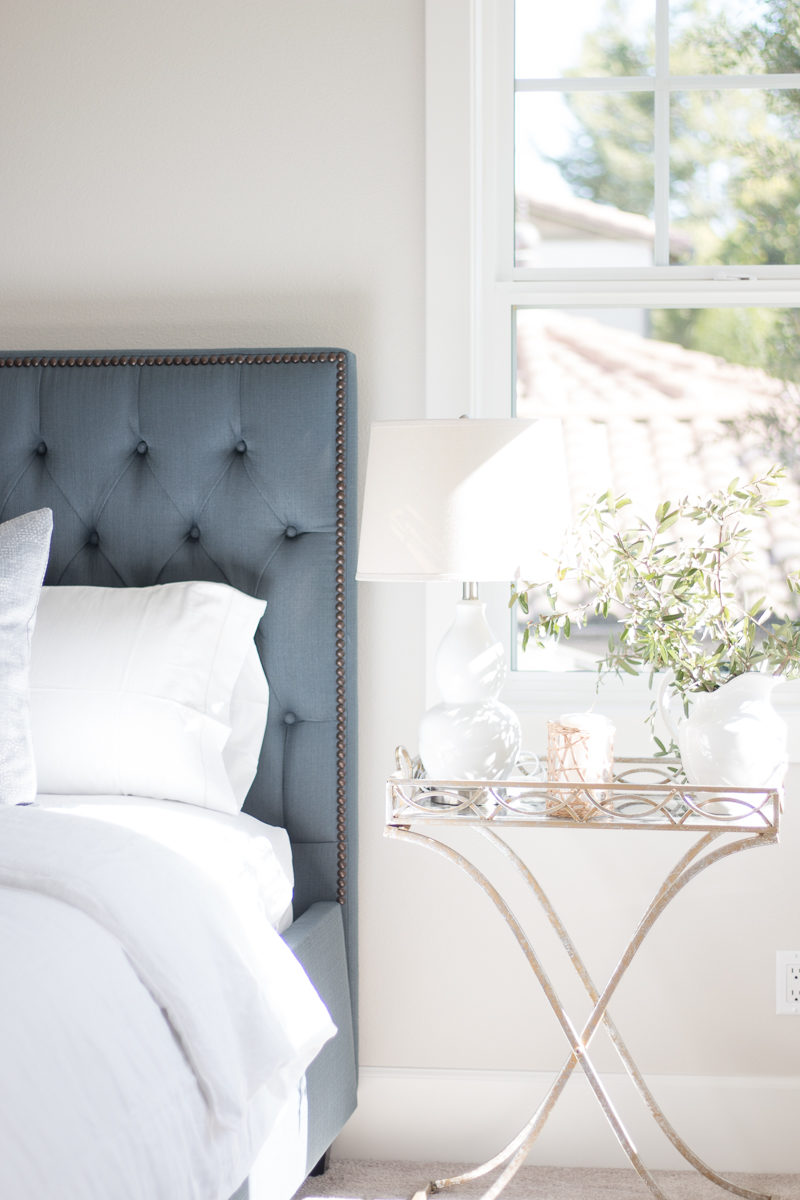 You may recognize these mirrored nightstands. They were once in our guest room. I am thrilled to know they have a new happy home while our friends search for something more substantial. The space can handle large nightstands which will offer more storage as well. Have you seen these? Swoon.
The bed was created locally but is this design.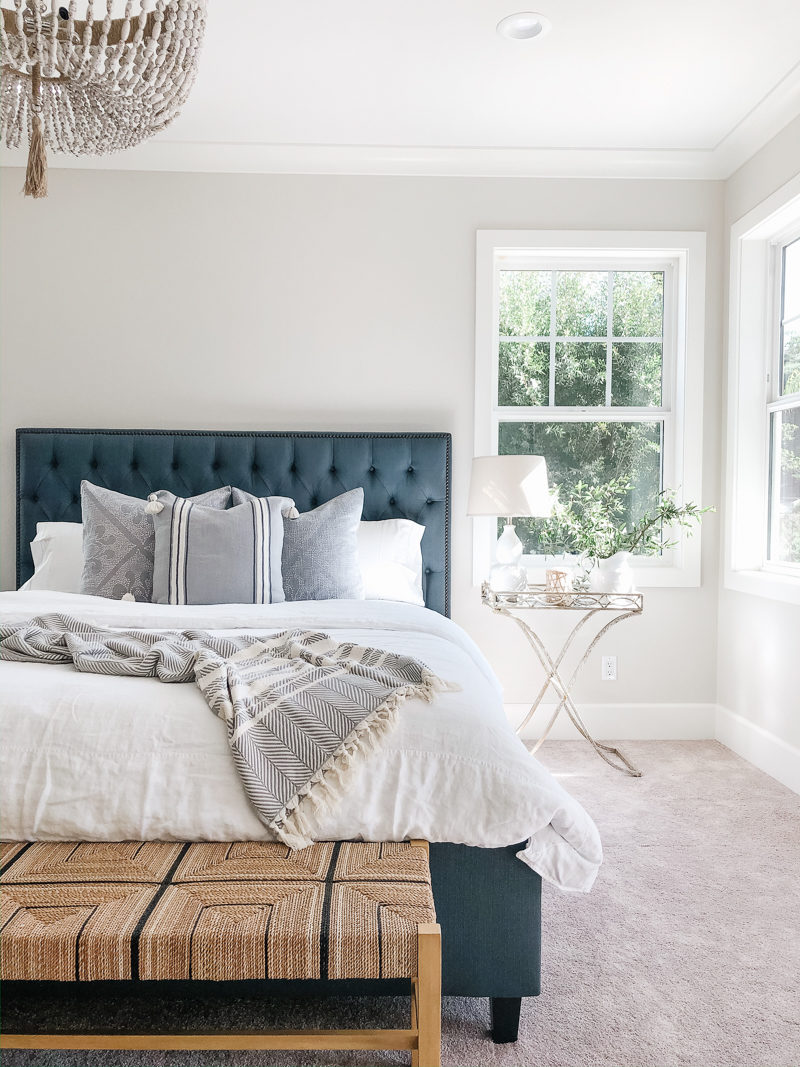 There is no doubt Serena & Lily offers best in class bedding. I love all of their duvet options, but the linen bedding has my heart.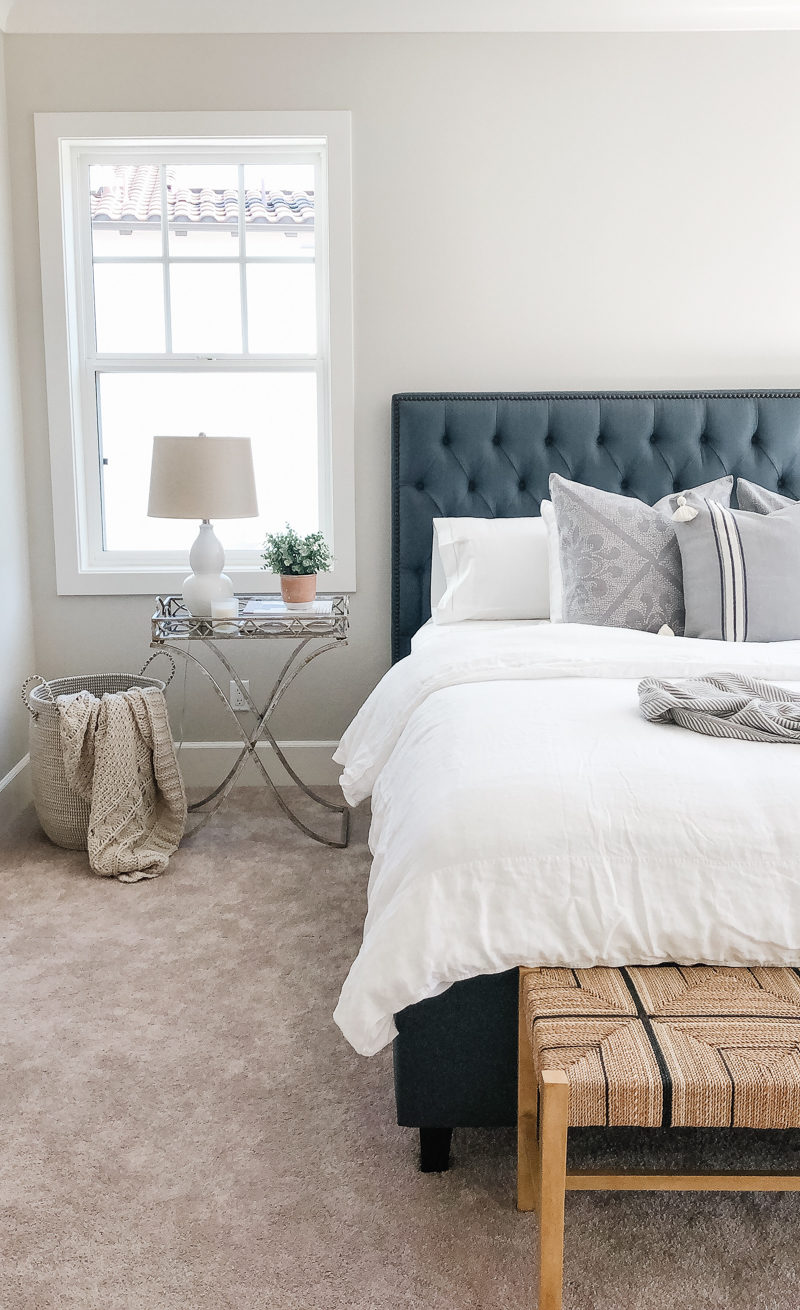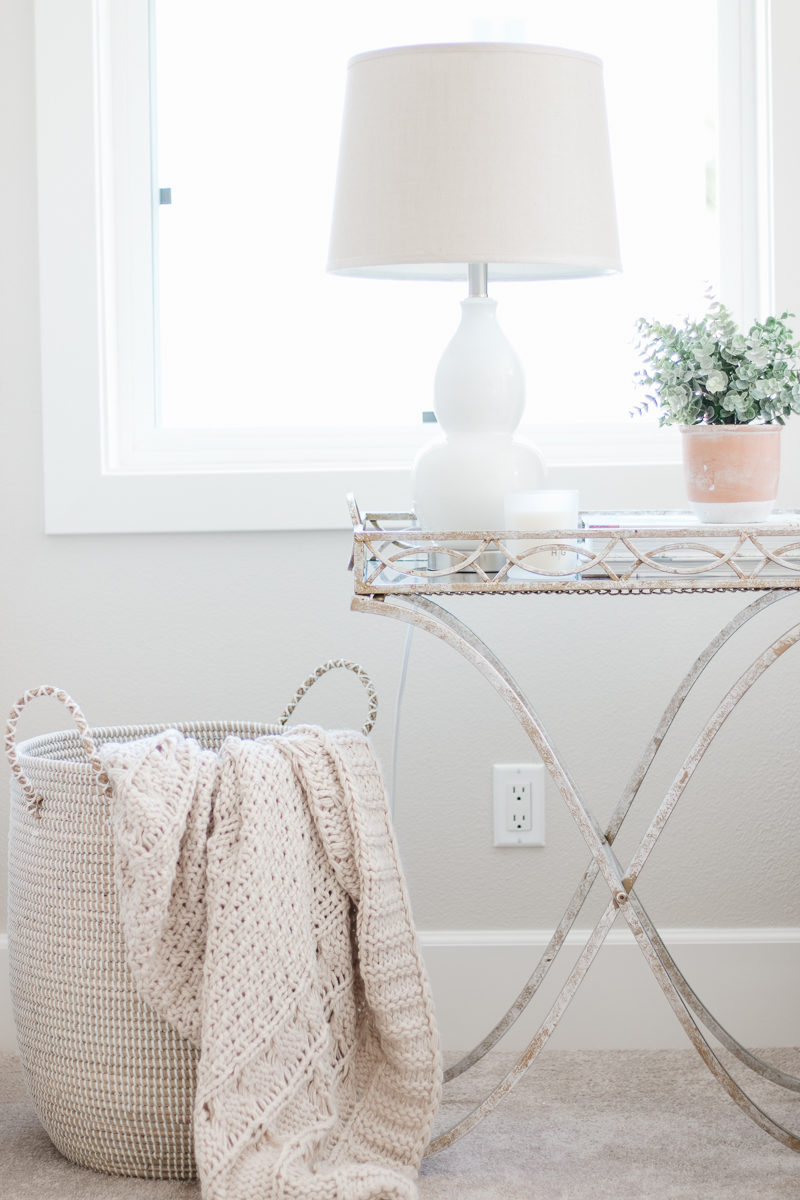 Baskets are a fantastic way to infuse texture and warmth into any room. If you choose one that mimics the colors of the space it will create a very relaxing space. These baskets are incredible for toy storage as well (they come with a lid).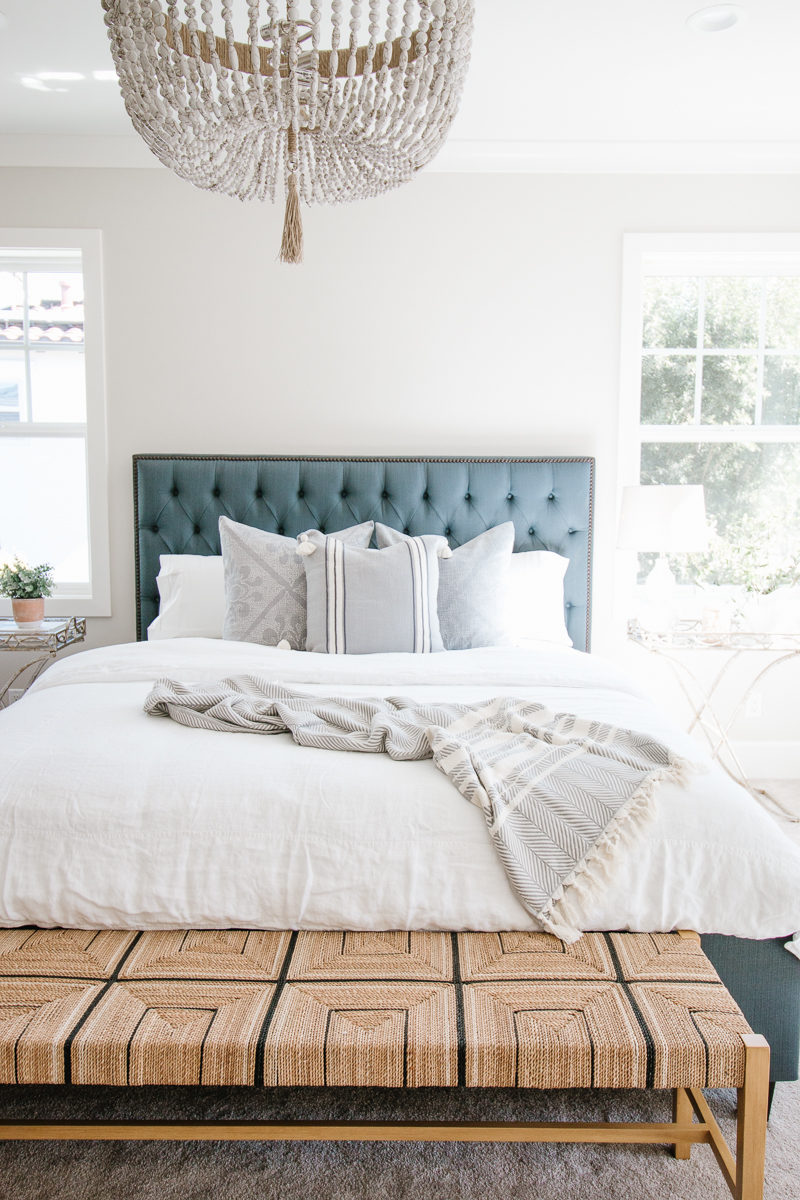 Lighting is an opportunity to make a statement. This chandelier is a work of art and adds beautiful texture.
THE DESIGN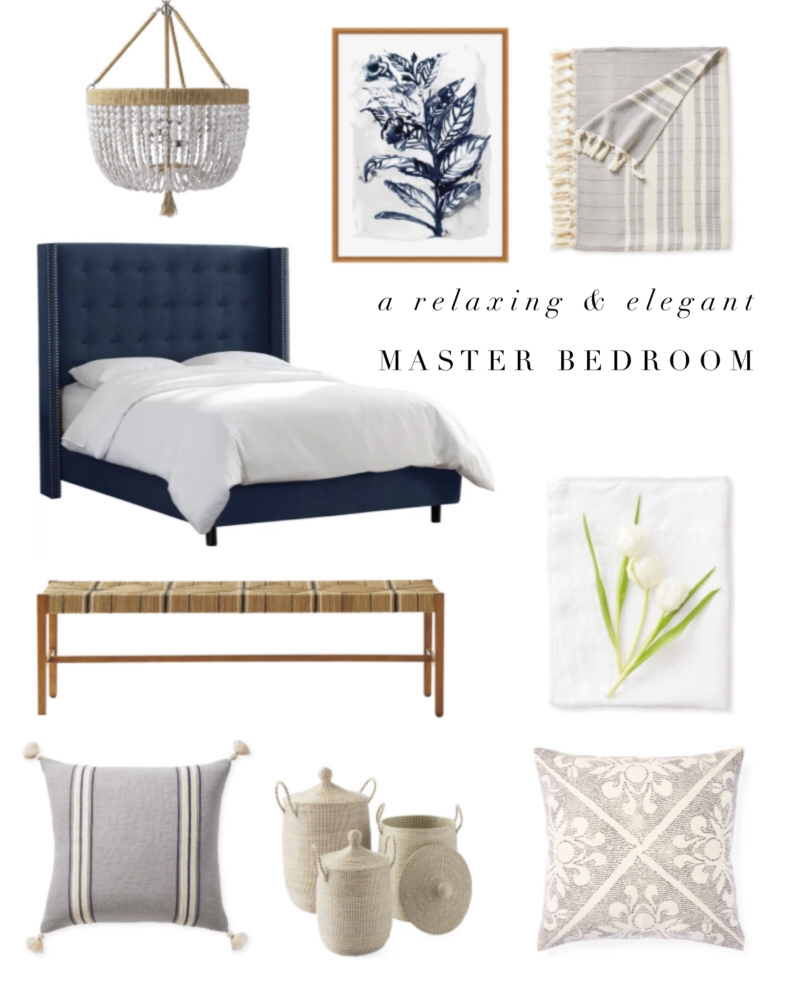 Shop This Room

Do you remember the design board? We had so much fun bringing this look to life. I look forward to seeing how they finish off the rest of their room.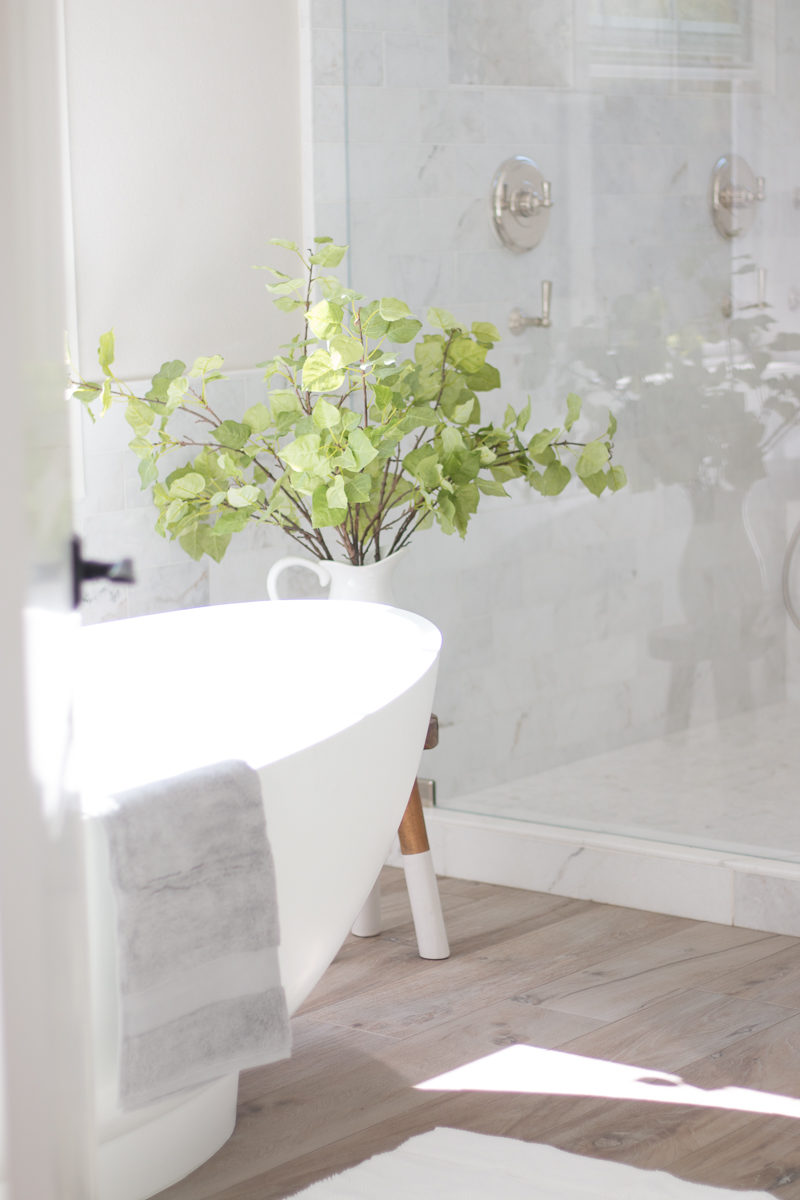 Don't forget to create a fresh and clean look in the bathroom, too. A simple white bathmat and soft towels will look and feel amazing. Add a pitcher of fresh or faux blooms and you or your guests will certainly feel welcome.
For The Bathroom

It was so much fun helping my friend Stephanie with her dream room. I hope it provides some inspiration for the next time you create a relaxing space for you or your guests.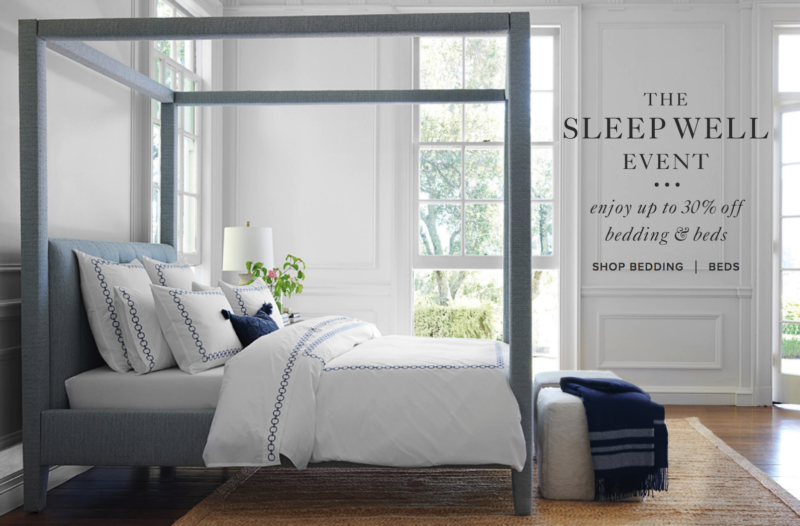 What are you all up to today? We have a busy day ahead and looking forward to being productive.
*Proud to partner with Serena & Lily on this post. All opinions are my own.