How is everyone feeling this morning? I know that online school will be wrapping up for most of your children over the next couple of weeks. The kids have all worked so hard and have learned to adjust so quickly. It's been impressive and inspiring. Our past week was another eventful one as we celebrated my son's birthday. We are back to back celebrations in our family and it keeps our Spring very eventful, even in quarantine.
BALLOON GARLAND TRICK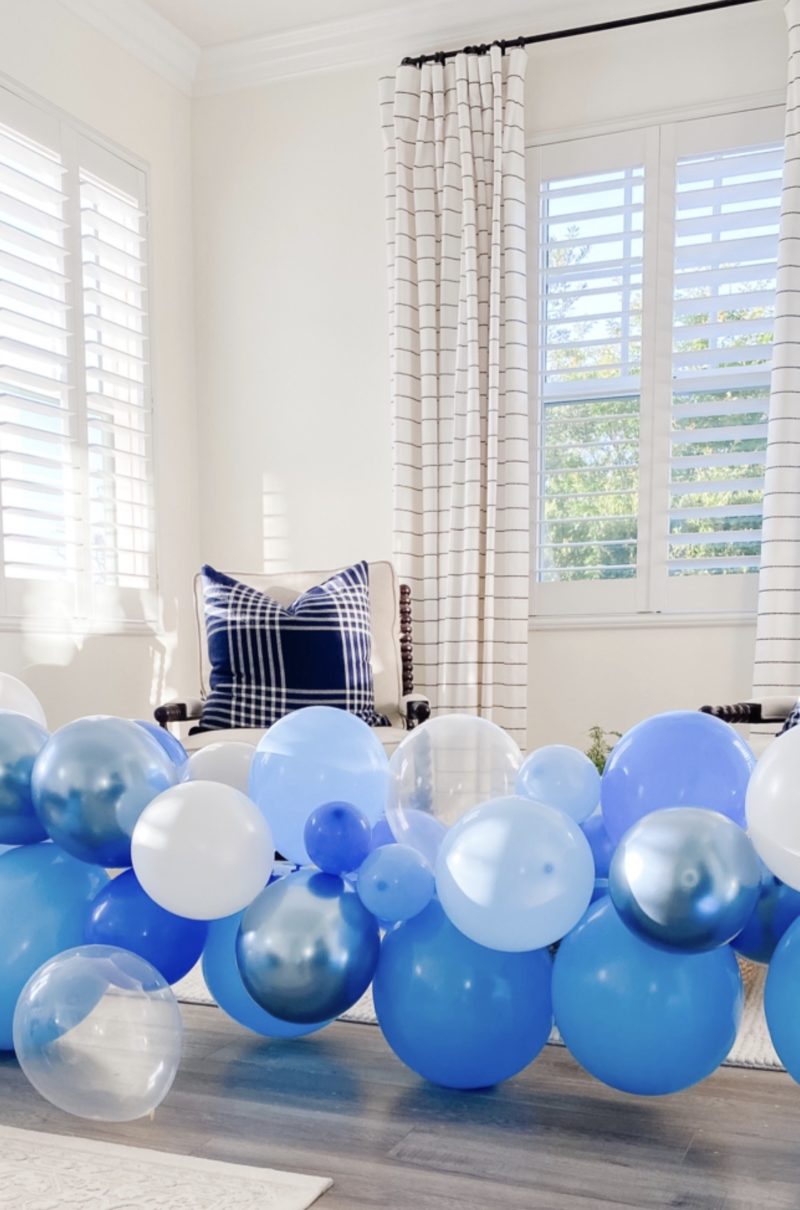 You may have seen our balloon garland on stories. I received so many questions about how we put this together. The only difficult part of creating one is blowing up the balloons. We use our air compressor which makes it very quick. But once the balloons are inflated, it's the easiest thing ever. You literally stick the balloons into a plastic strip and you're done! We love how impactful they are and they last forever. We typically hang it on our staircase but then move it outside on the day of the birthday.
The best part is that you can order the kit and pick it up curbside just a couple of hours later. To avoid blowing the balloons up yourself, this electric inflator receives great reviews.
MY BIRTHDAY BOY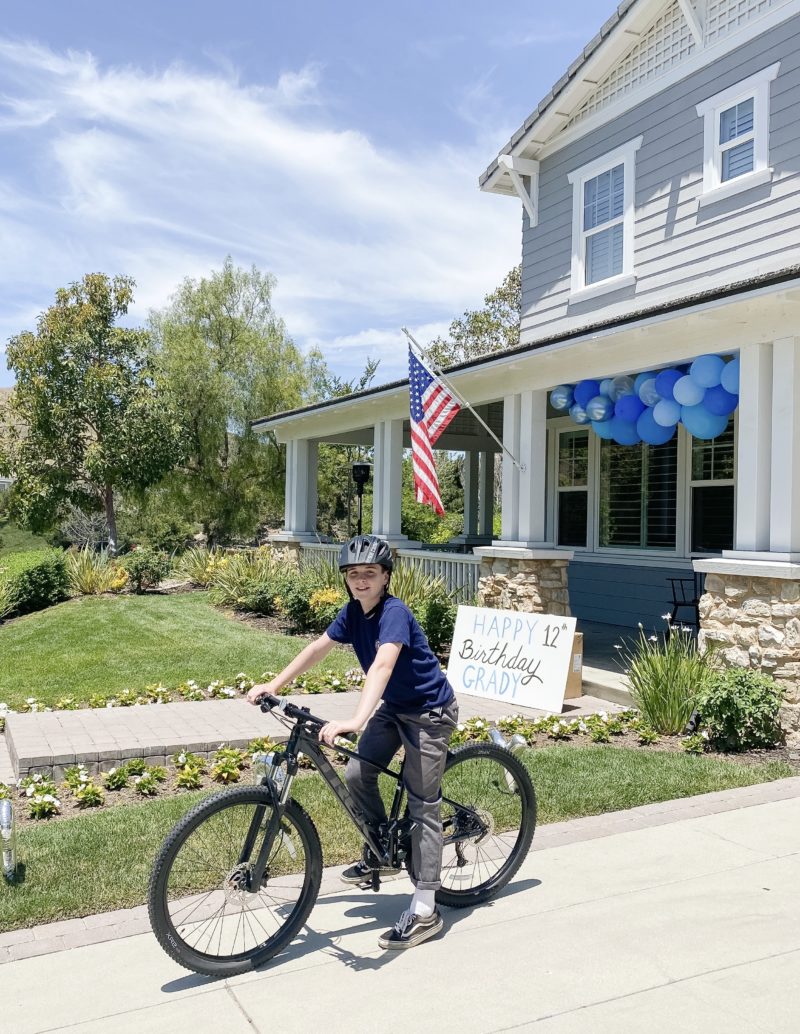 I honestly can't believe my baby is 12. From day one, this boy has been full of joy and kindness. So proud of the young man he is and all that he has accomplished. He is one of the most dedicated and hard-working people I know but still keeps life in perspective. During this challenging time, he has taken to mountain biking. It's been a wonderful outlet for him.
Thank you to all of his friends who really made the day so memorable. Between the birthday caravan and surprise messages, it was a fantastic day.
NO BOW, NO PROBLEM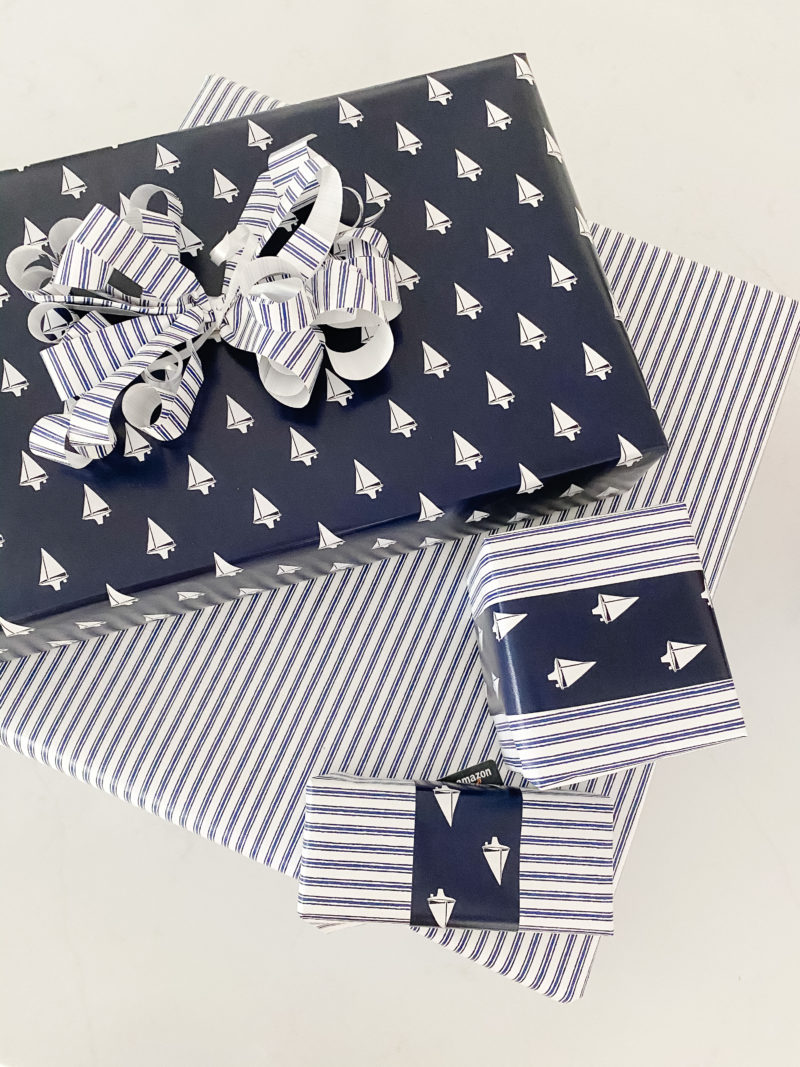 To wrap gifts for all three birthdays, I've been raiding our wrapping closet. Luckily I had a few rolls from HomeGoods. They always carry the best paper. Can you tell we were out of ribbon? When that happens I wrap a coordinating paper around the gift or make a bow from paper. That is a trick my mom taught me so it was a nice way to feel her presence. She and my son had a remarkable bond so it was fitting to channel her gift wrapping skills.
BEAUTIFUL BLOOMS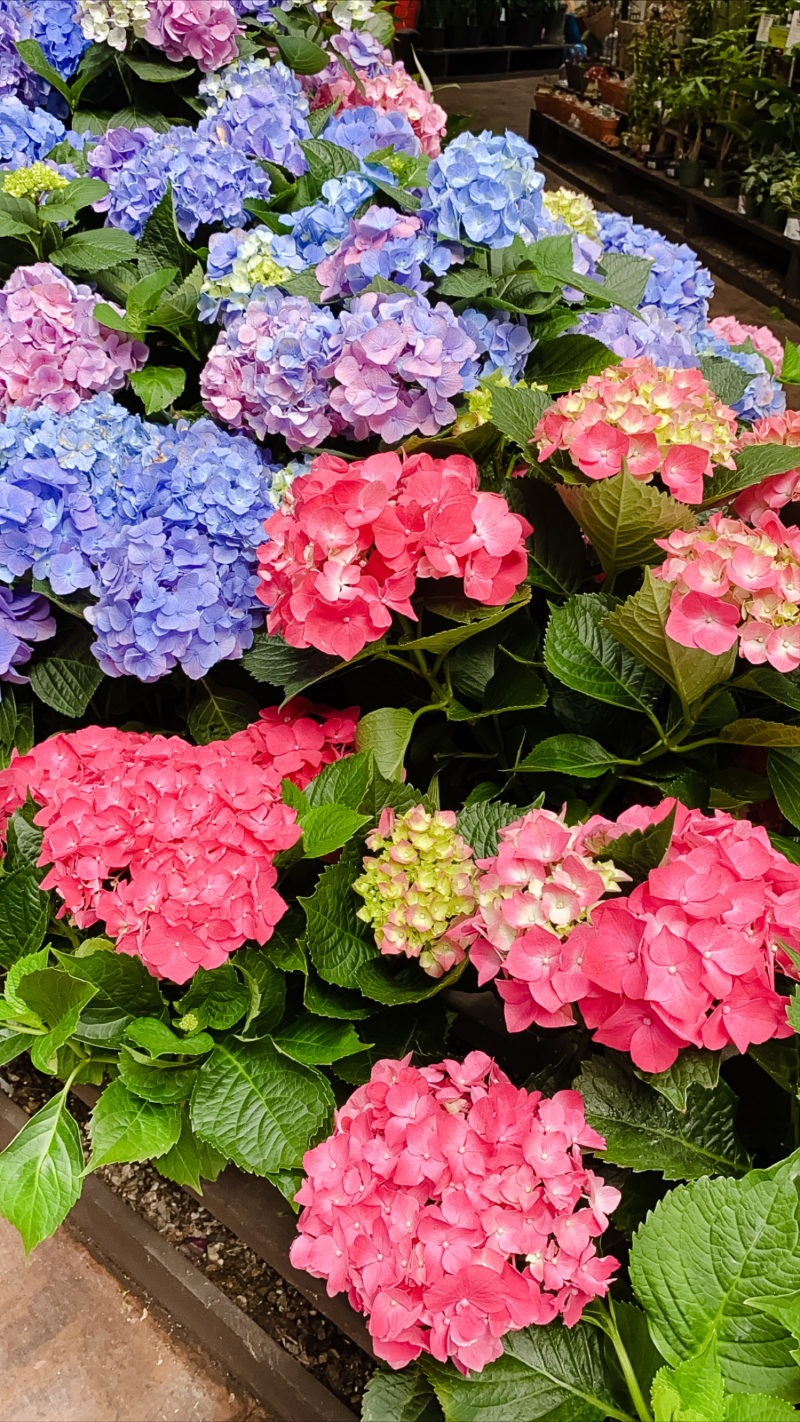 One of the highlights of the weekend was walking through one of our local nurseries. I lack a green thumb but absolutely love strolling through the rows and rows of gorgeous plants and flowers. These hydrangeas took my breath away. We brought a couple of them home for this planter and I just hope we can keep the blooming. Any tips are certainly welcome.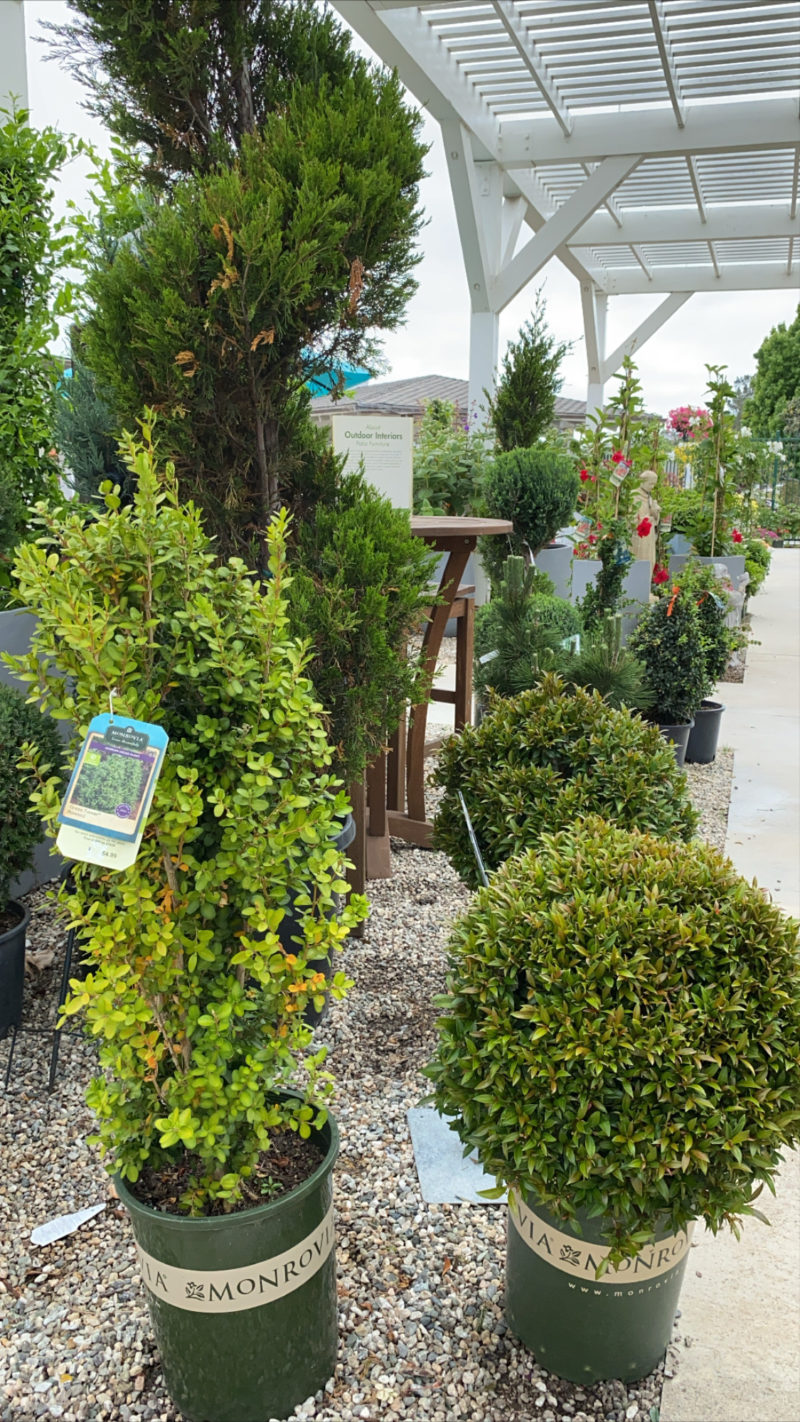 These topiaries are all so pretty, too. A nice classic touch to add to any space. If you are local, this the Armstrong Nursery in San Juan Capistrano.
PIZZA 2.0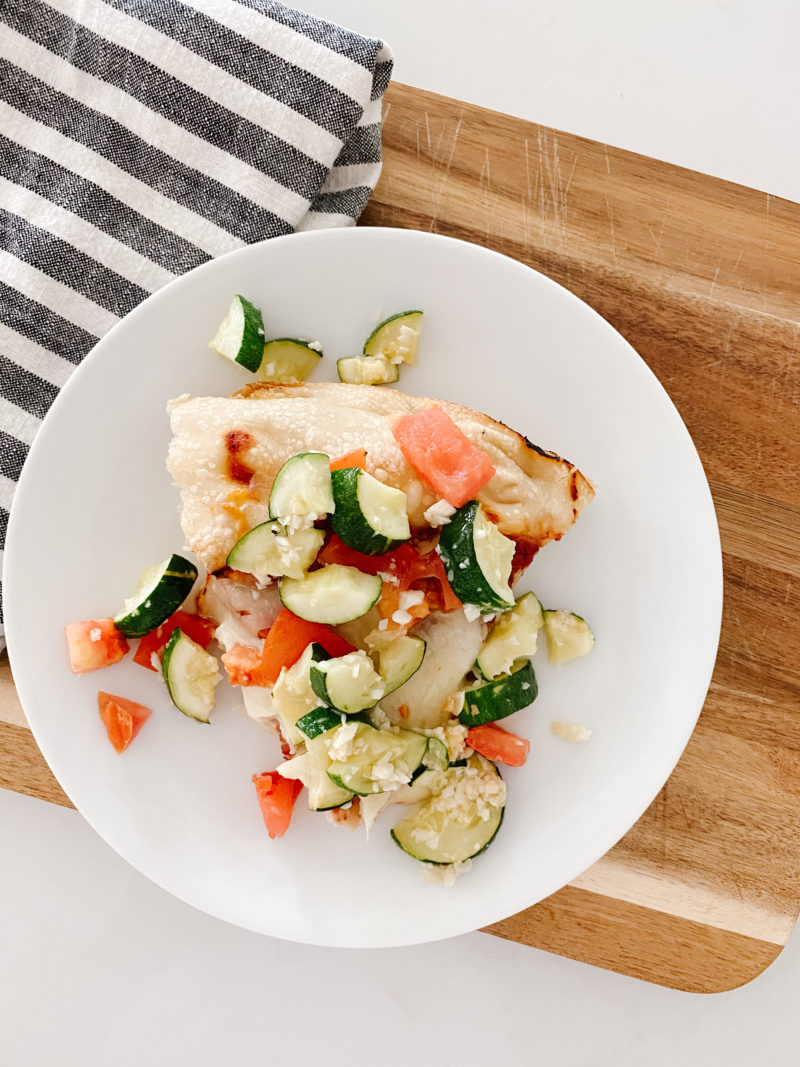 Every Friday night we order take n' bake pizza from our local pizza spot. We love that we can pick it up in the afternoon and then toss it in the oven when we are ready to eat. It gives me a break and the kids really look forward to it. I finally got smart and realized I can use up the leftover veggies from the week. There are always things left over from meals I've prepared. I sauté garlic and the chopped veggies while the pizza cooks. While my kids still prefer to go the plain cheese route, the added vegetables and garlic take it to the next level for us. Just wanted to pass along in case you find yourself with veggies about to go bad.
WASHABLE ART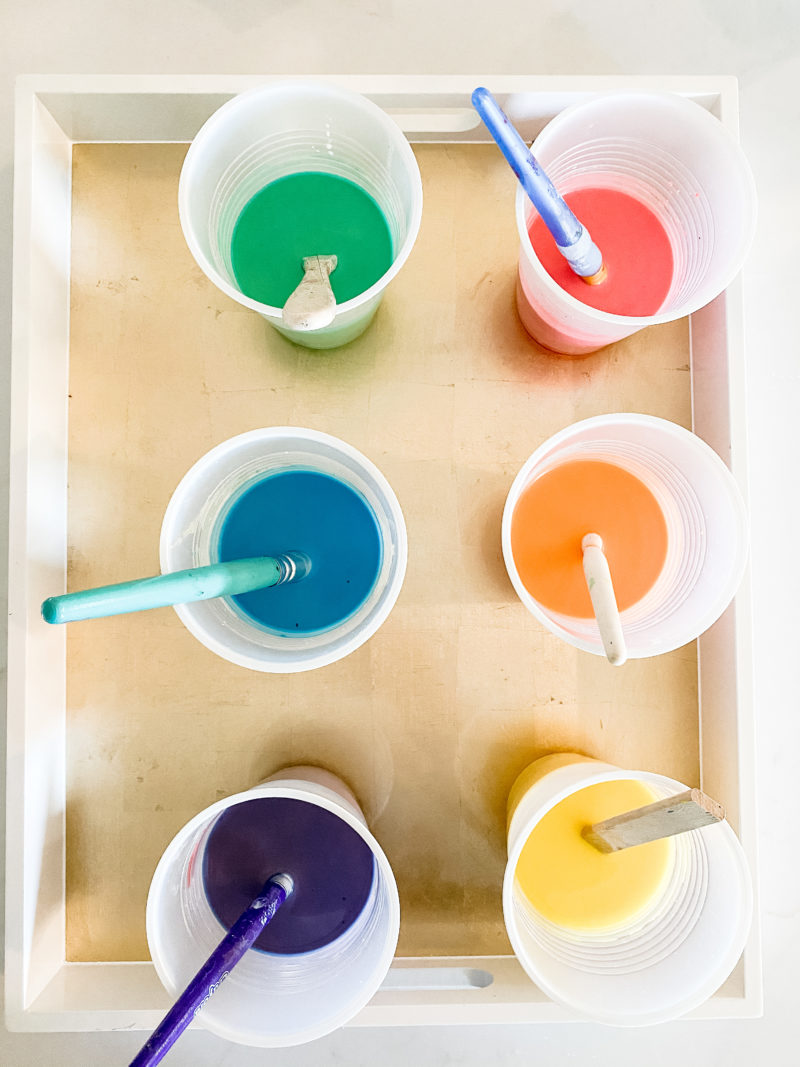 Do you remember the chalk paint recipe? We busted it out again this past weekend. It really is so much fun. Now we have a driveway full of art. It washes away with rain or the hose so it's not a big commitment. The colors dry much softer and lighter than the paint color and really do look like chalk. It's also a creative way to write a birthday message to a neighbor or friend. You could even sneak over to a friend's house and surprise them with an art display on their driveway.
Ok, friends. Let's do this. Lets' make Monday a great one. I've been on an emotional roller coaster lately and today I woke up remembering that gratitude is always the best way to feeling more peace.