I'm not really sure how it's Monday already. This weekend flew by for us. Did yours go by too quickly? Luckily we were blessed with some really great weather and plenty of outdoor time. We are getting ready for our Grandma to arrive from Pennsylvania this week which will be fun. We are heading into birthday season as well as a special First Communion coming up and she wants to be here for all of it. And here is iPhone recap of our weekend.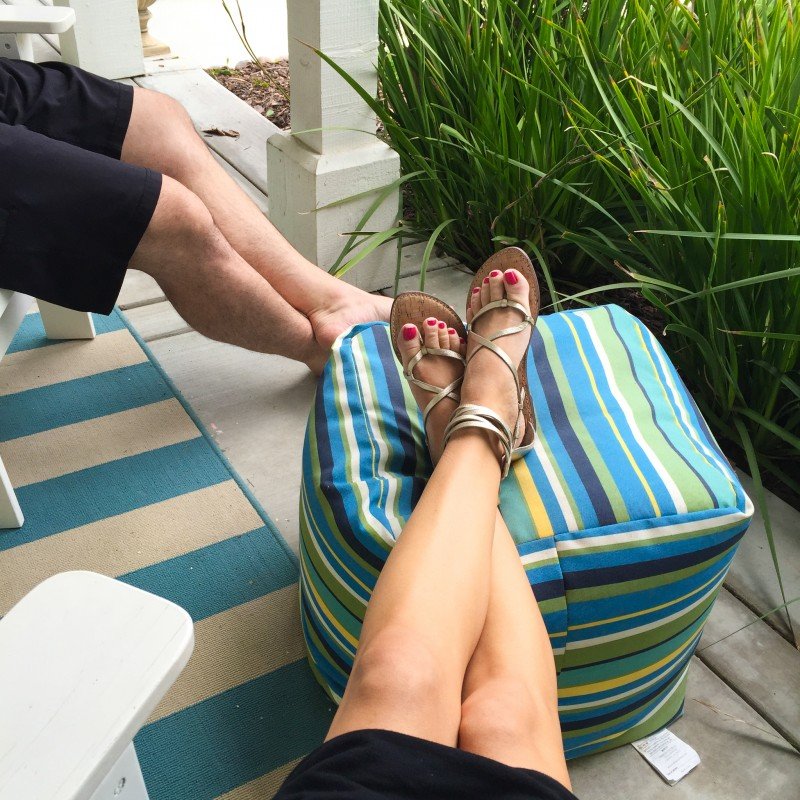 Kicked off Friday with some front porch time. This rug will be going back on our side patio so I need to rethink this front porch with a new color scheme for the summer. Or at least give it some love now that the lovely temperatures are back. I've looked a few places but nothing is jumping out at me yet. Oh, and I suppose I could cut off that random tag on the bottom of the ottoman. It's been propping up our feet for years now and I don't think I ever noticed that until this photo. Reminds me of the crazy mattress tags. If you are looking for summer sandals I absolutely love these. Very comfortable and go with everything. We wrapped up Friday night with some dear friends of ours and it was a nice way to get the weekend started.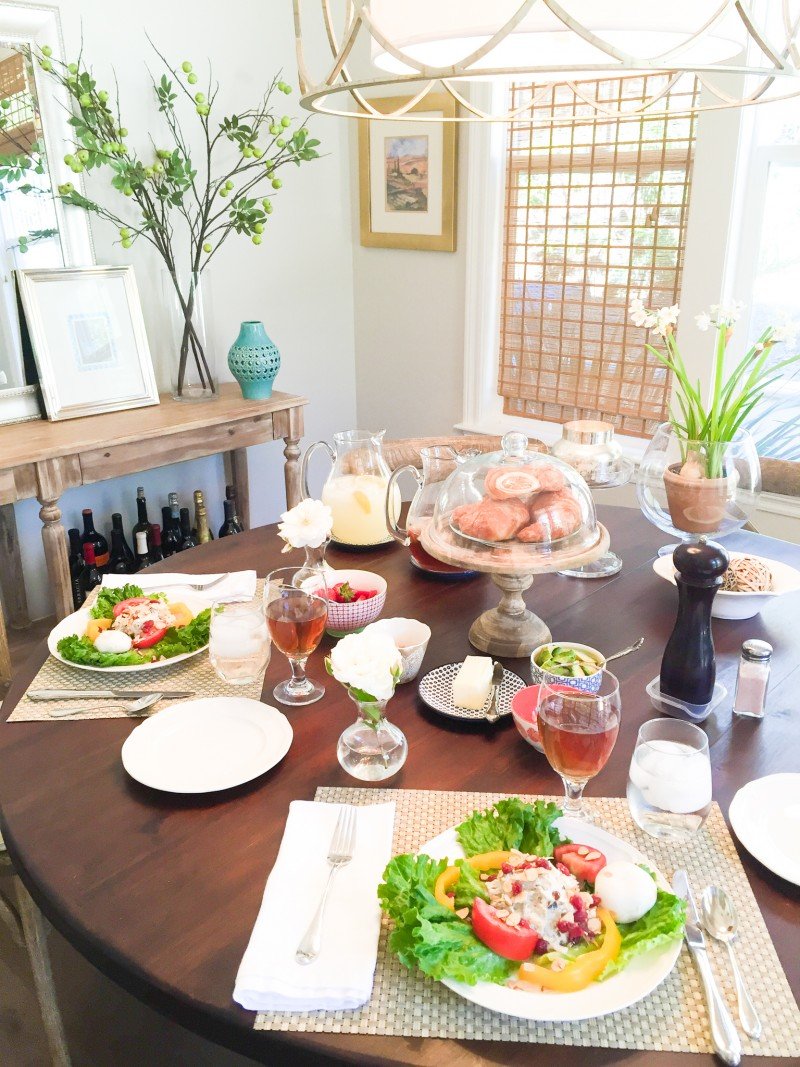 My sister just returned from vacation. But while she was gone, my aunt popped into their home to help with my nephew and she invited me over for lunch. Ummm, hello! How amazing is this ladies lunch? She knows how to put together a beautiful presentation. Lunch was delicious and the conversation was even better. My aunt is truly an amazing woman and I love being able to spend time with her. I'll get the recipe for this and share. Yummy!!!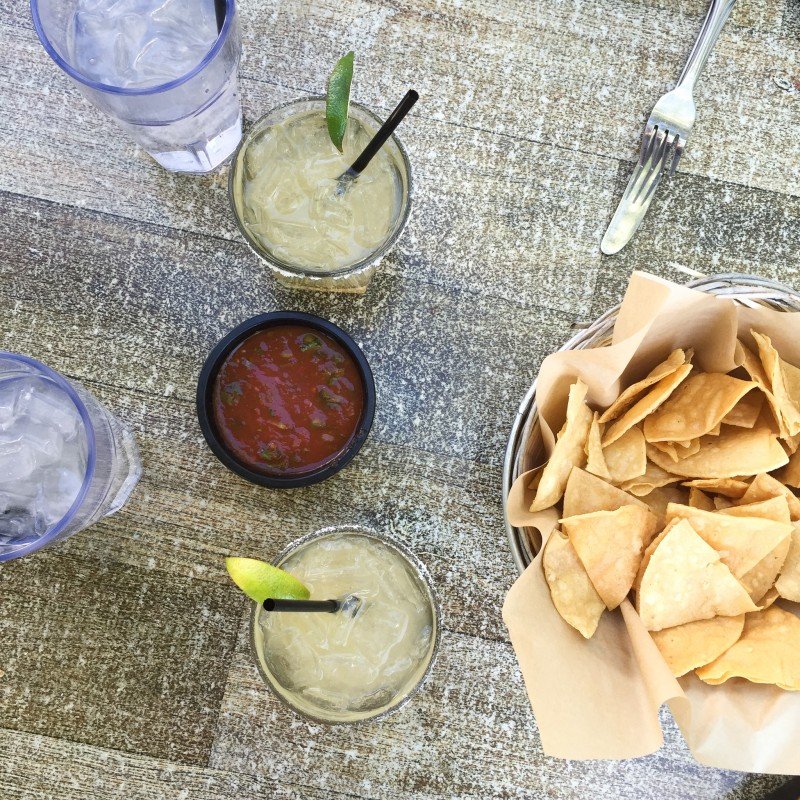 The hubby and I were able to make this happen while the kids were at a birthday party. Always nice to sneak in a mini date amidst the busy weekend. I am not usually a margarita girl, but when chips and salsa are involved it just seems right!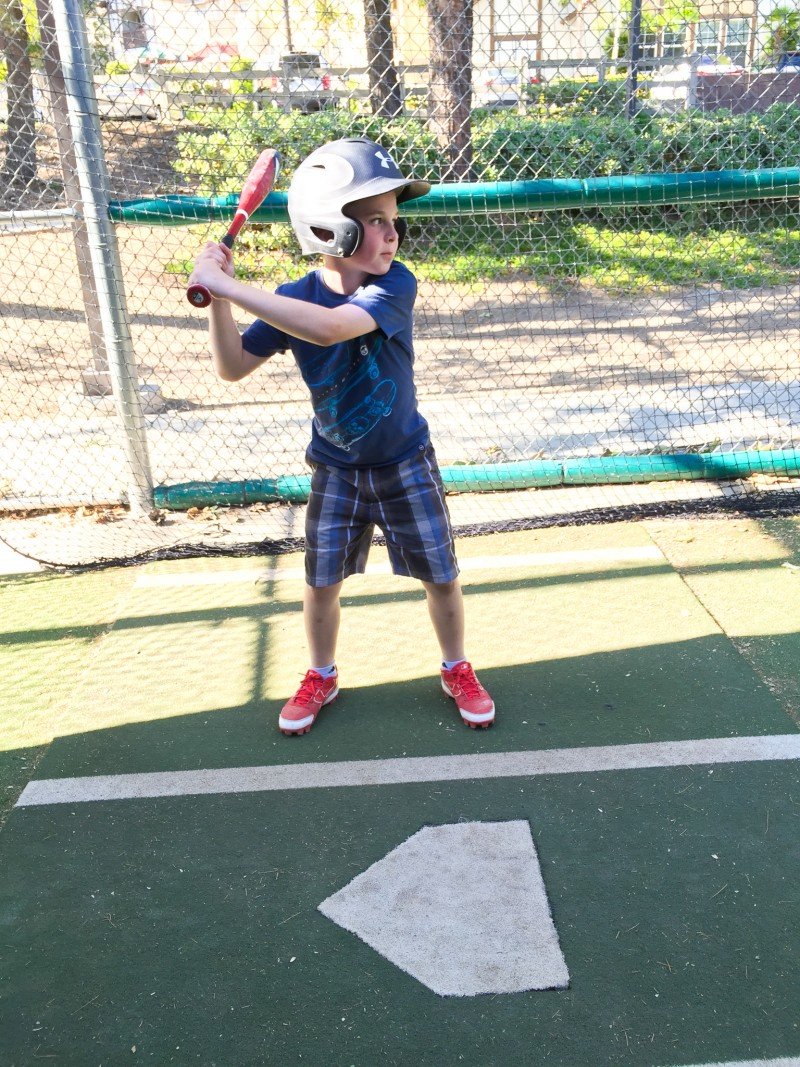 This little guy has my heart. He literally went straight from a birthday party to baseball practice and he always shows up with an awesome attitude and 100% effort. This kid inspires me everyday.
Found this on the phone from last week. We had just had a mini date and picked the kids up. Apparently we thought taking a family selfie in the garage was a bright idea. Not so much but maybe an A for effort.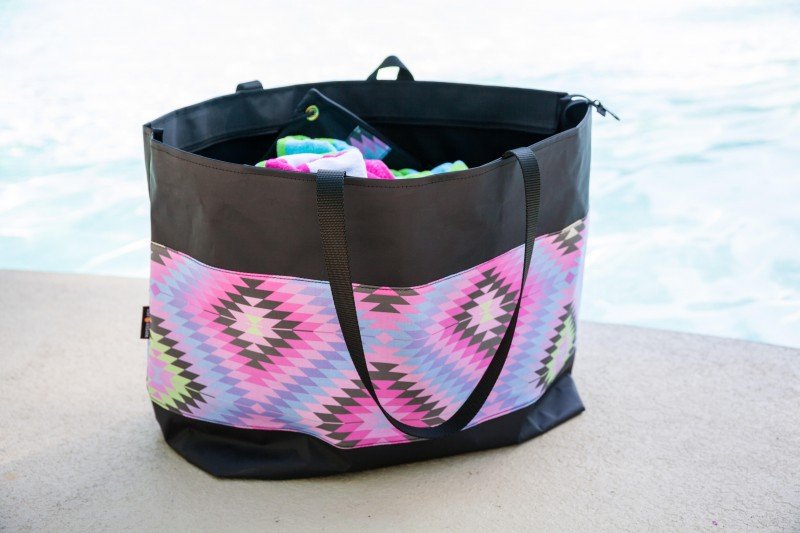 In summer news, my sweet friend Caycee just launched her collaboration with Hayden Reis today. I am so so proud of her! What an amazing experience. The aztec line of bags she helped design is so spot on. I love the contrast of the black and pink. You can get 15% off with the code: MOMLOVE. I really love the bucket bag design. I have one that was gifted to me last year and I LOVE it. you can literally rinse out the entire bag. I just carried it on Saturday night to a pool party.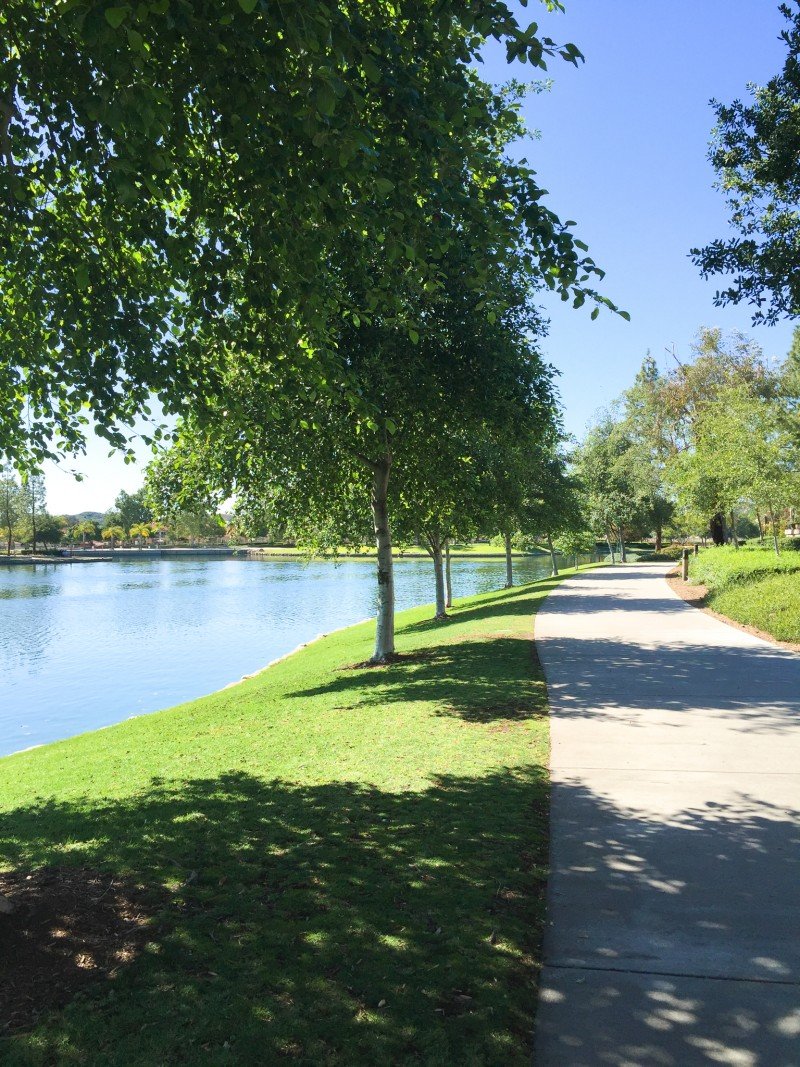 Lastly, we rounded out the weekend with some time by the lake. And then we all crashed super early and had to wake the kiddos up for school this morning which never happens. Here's hoping everyone makes it through the day without nodding off at any point. I hope you had a great weekend. Are you ready for Monday? Are you pouring an extra cup of coffee like I am?
Let's do this, Monday!
PS . . . this has been restocked in a few sizes. Many of you have asked me to keep an eye on it. It's the dress I wore here.