Let's do this, Monday. Truth be told we are all dragging a bit. But after a good night's sleep I am ready to tackle the day. I am helping a friend with her guest room today and will be excited to share that with you. Putting the finishing touches on a space is always my favorite part of the process. Here is a peek at what we've been up to lately.
QUIET MORNINGS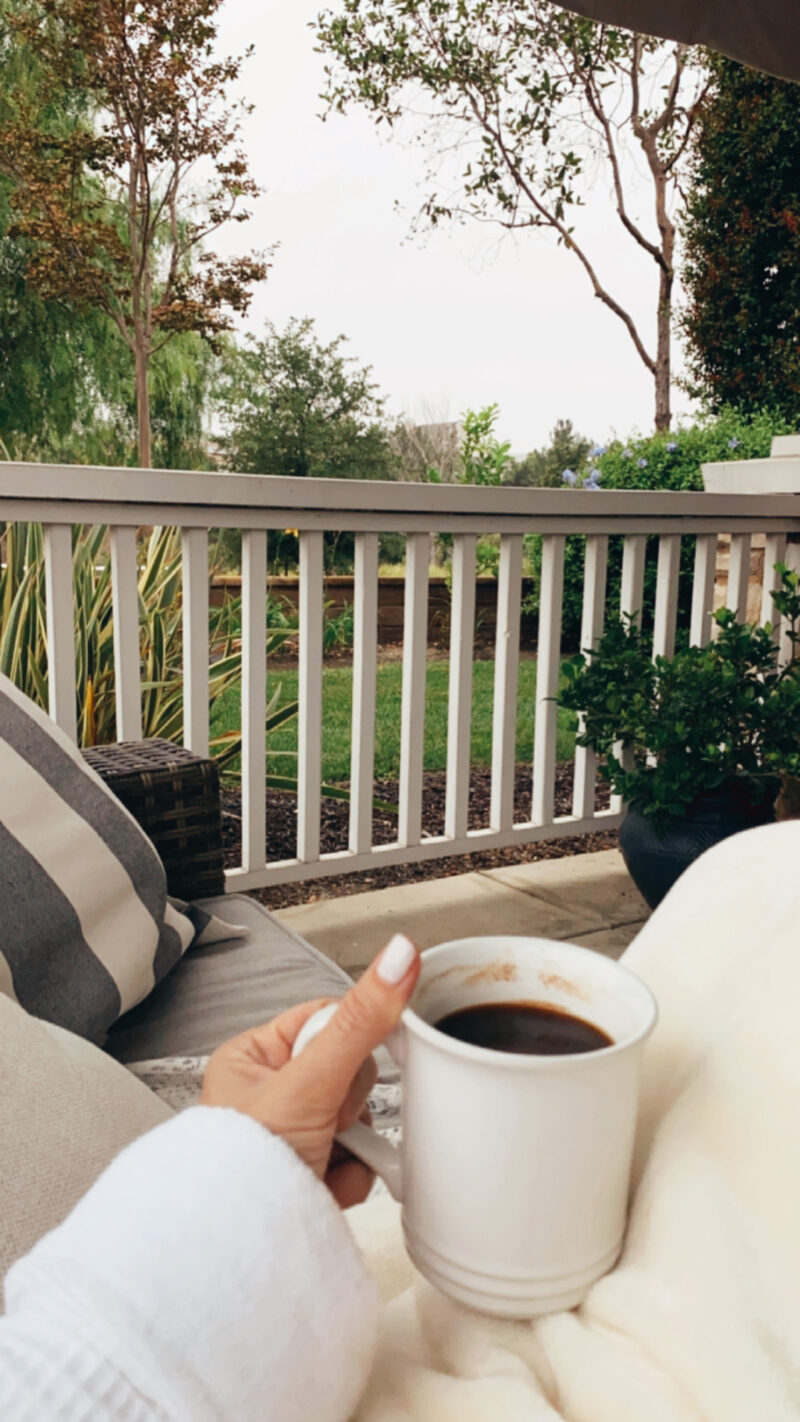 It has been a refreshing change to have overcast mornings. There is something about the marine layer creating such a cozy vibe. I have been getting up earlier and earlier and just enjoying coffee and prayer time on my front porch. And for some reason the cinnamon in my coffee always makes my mug look so dirty. Don't mind that. But with all that is going on in the world, this is a nice time to feel centered, pray and reflect.
FEW FUN FINDS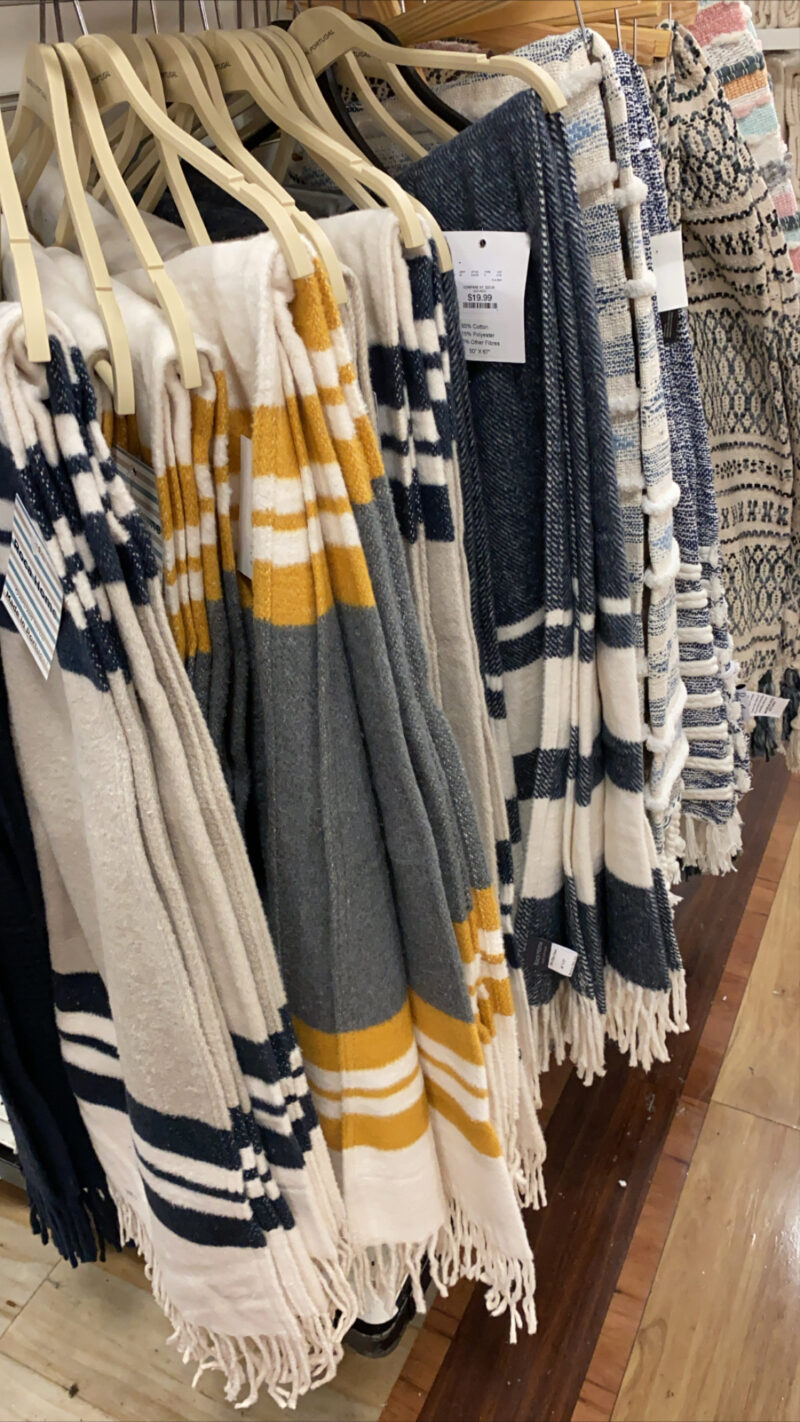 Over the weekend I popped into HomeGoods. Lately they haven't had much of an inventory, but I was pleasantly surprised. The throws are darling. They have that preppy, cabin-like vibe. Great for the cooler months coming up. If you are looking for something you may want to check out your local store before it is taken over by Christmas decor.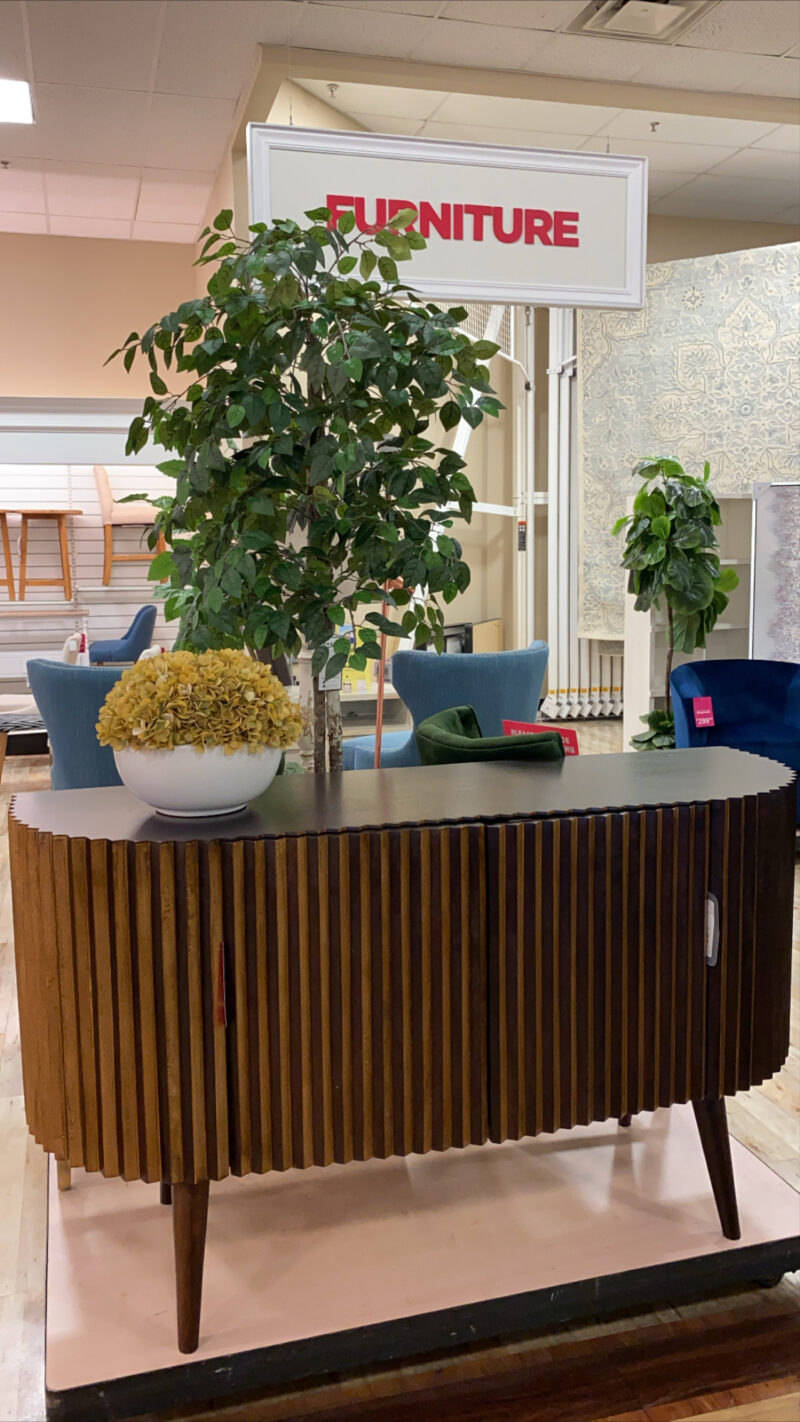 This piece also caught my eye. What a beautiful statement. I would love to style this in an entry way or office. Really pretty.
DATE NIGHT IN (AND OUT)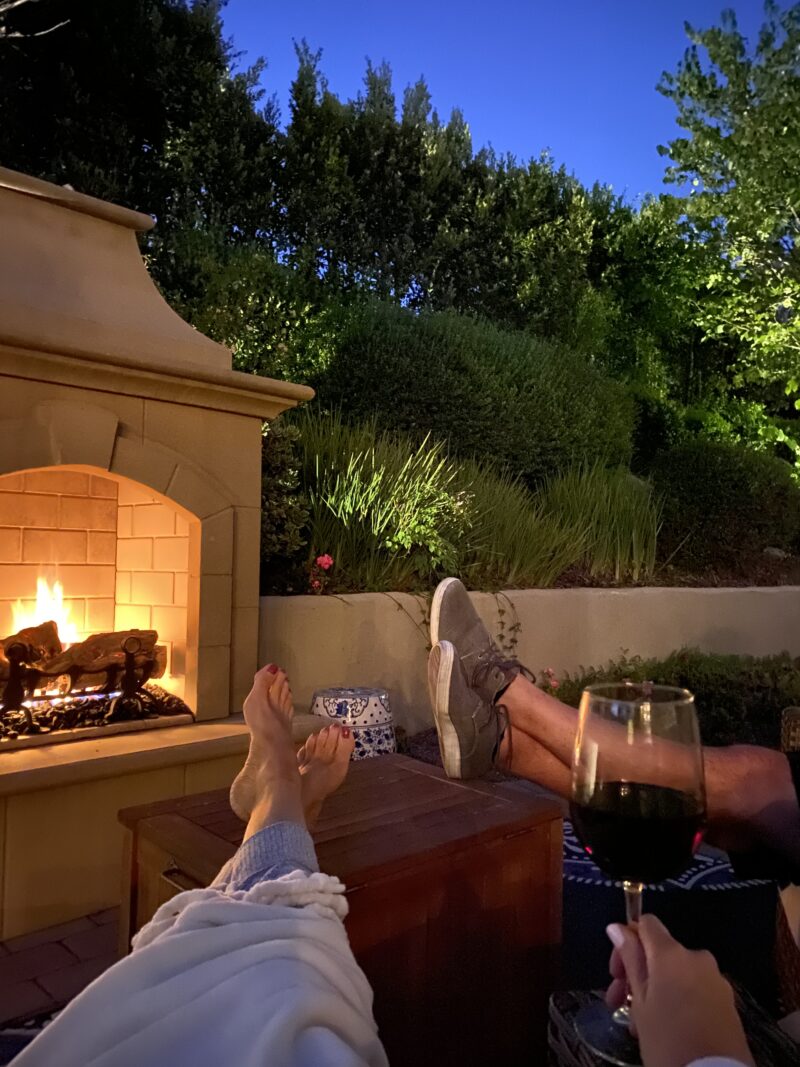 Saturday night has become our dedicated date night. We love to support our local restaurants by grabbing dinner and then we inevitably come home to throw on jammies and relax by the fire. Sure we have to run interference with the kids arguing but what would a quiet night be without the sweet sounds of teens fighting. Can anyone else relate? Let's just say it's never uneventful around here.
SUNSET WATCH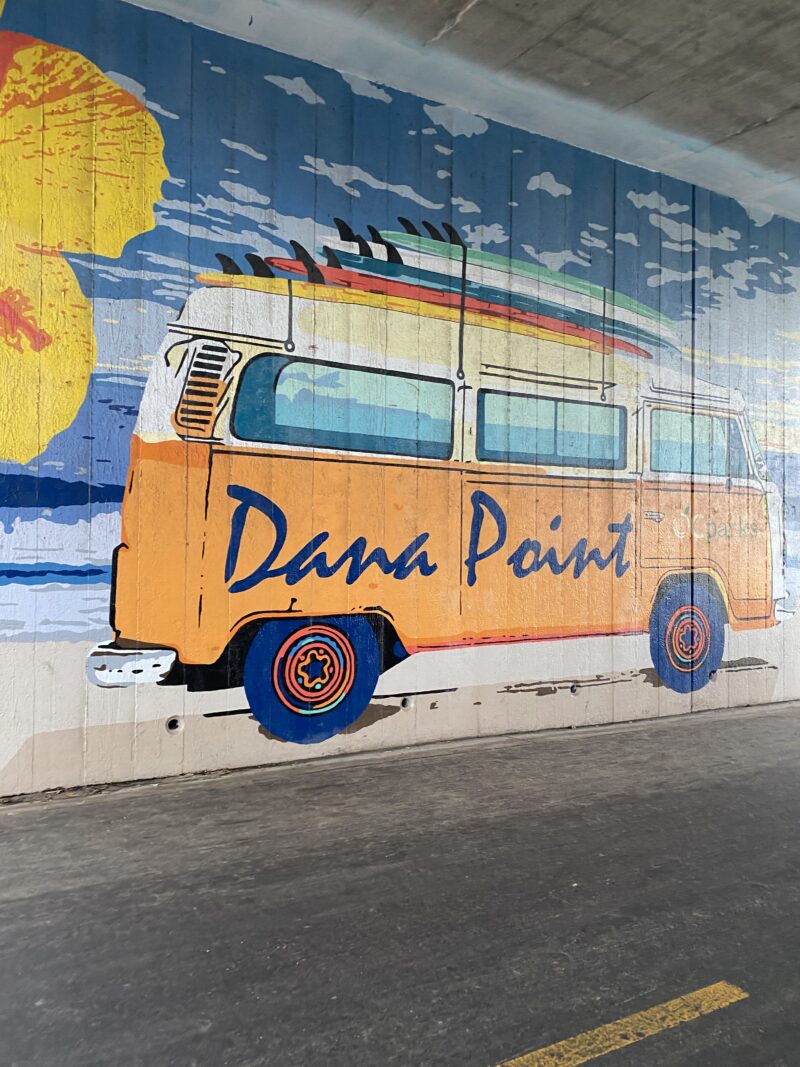 We capped off the weekend by enjoying a picnic with some friends. Being near the ocean is my way of decompressing and relaxing so it's time well spent. The kids run around while the adults get caught up.
Last night's sunset was glorious. The sun was reflecting off the water and it was absolutely beautiful. Wish the camera did it justice.
COZY CLOTHES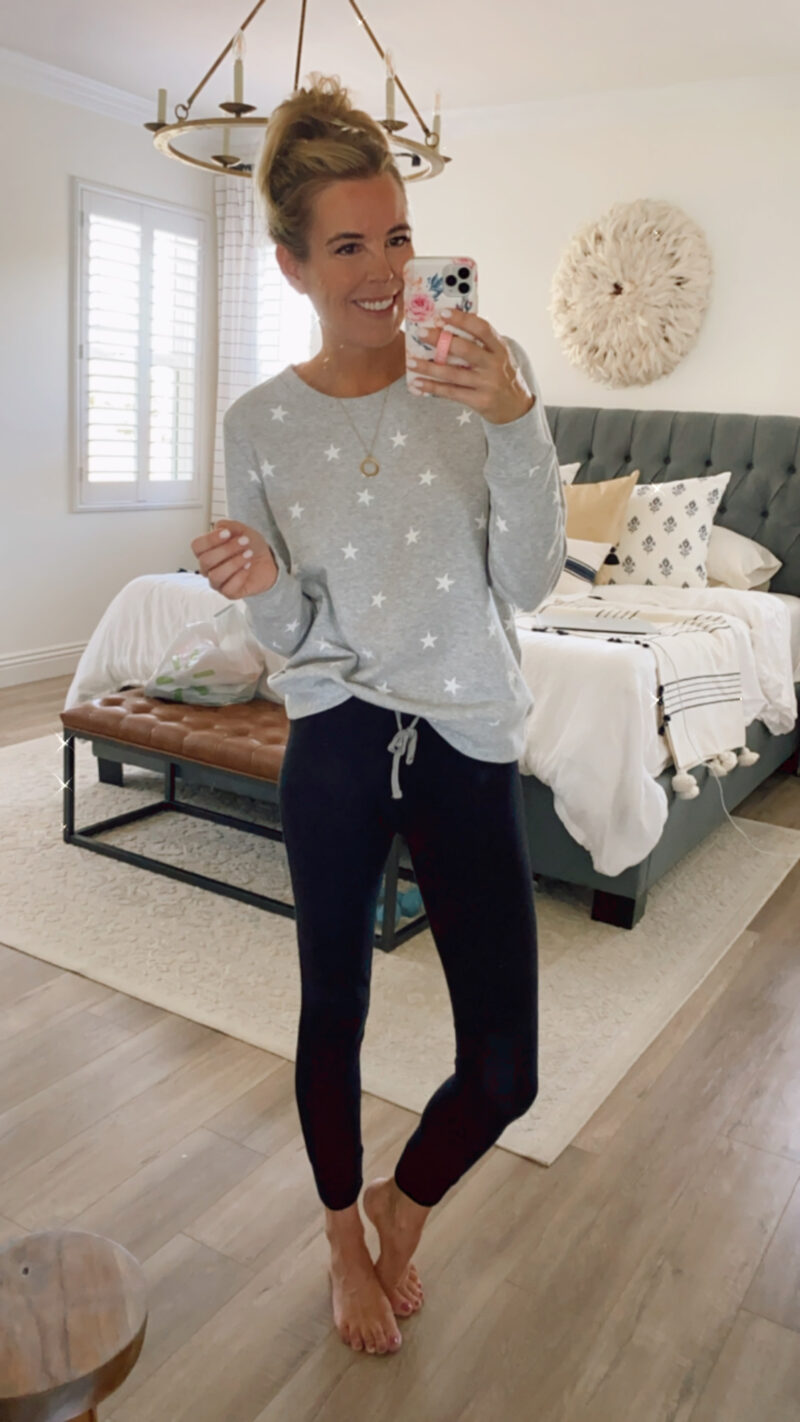 I mentioned this sweatshirt in my Saturday Shopping post. No joke I wore it the majority of the weekend. It's soft and cozy and just fun. It looks great with the black lounge pants (wash and dry beautifully). For reference, I am wearing a small in the sweatshirt.
CHARCUTERIE LOVE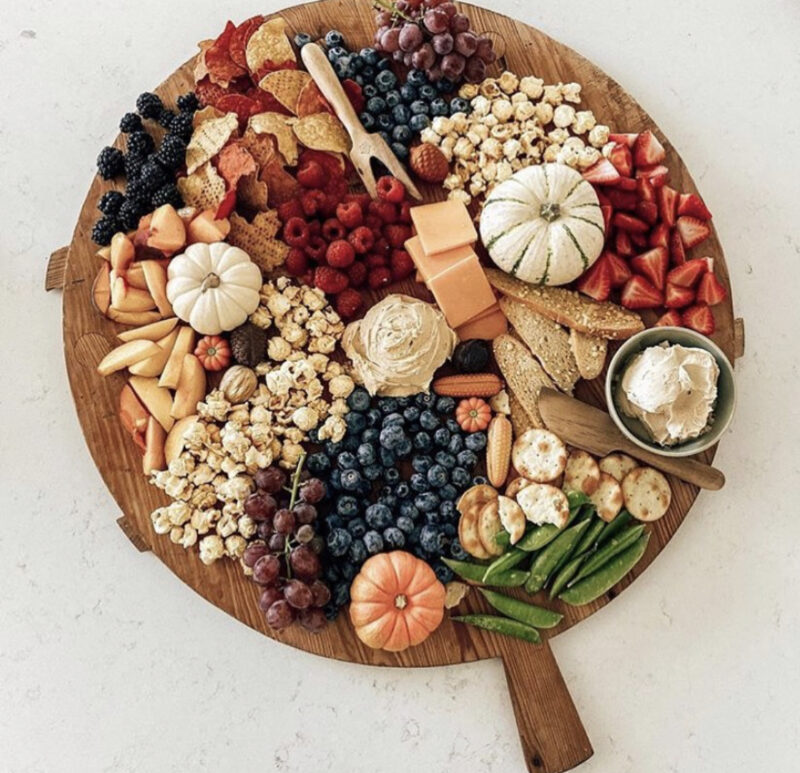 Lastly, I thought this charcuterie tray from Jenna's Kitchen was absolutely gorgeous. Adding the little pumpkins makes it so sweet for Fall. She loves to feed her family this way and so do I. I think one of these will be happening this week. And don't forget it's the best way to eat up all of the random left over fruit, veggies and snacks at the end of the week. This always goes over well on Friday evenings over here.
*More charcuterie board ideas here (including dessert)
Gearing up for a busy week over here. Almost feels strange to say that but I welcome the schedule and full calendar. Here's to a really great start to your week.