Good morning! First up, I want to thank everyone for their really kind comments on the post about 39 things I have learned from my husband. They meant so much to both of us. I hope you enjoyed your weekend and your Mother's Day celebration. Our weekend flew by, as they do, but was a really nice mix of family time, being spoiled and getting things done. A great combination. Here is our Monday Morning Wrap-Up.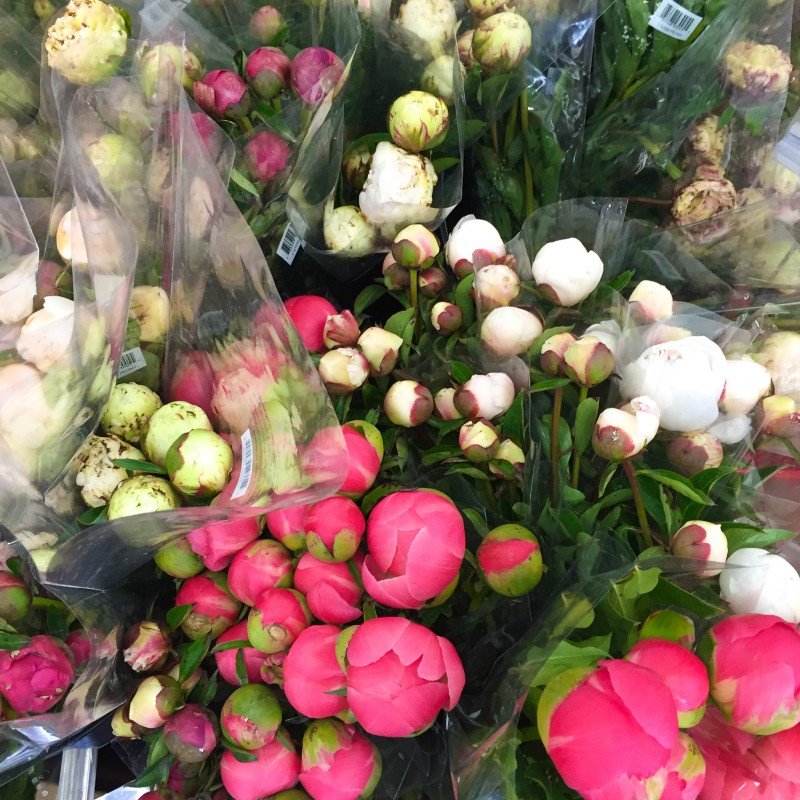 First up was a trip to Trader Joes because it's peony season!!!! Hip hip hooray. They are so so gorgeous and if you have never bought a bundle, treat yourself. They become more beautiful each day as they bloom. And at around $6 it's the gift to yourself that keeps on giving.
Then it was time to hit the baseball field. The boys had a bit of a rough game but this number 7 of mine always hits and runs his heart out. And I may or may not be the crazy mom cheering as loudly as I can from the stands. It's impossible not to. These boys work so hard and I am always amazed at the bravery as they go up to bat and all eyes are on them. Proud mama, for sure.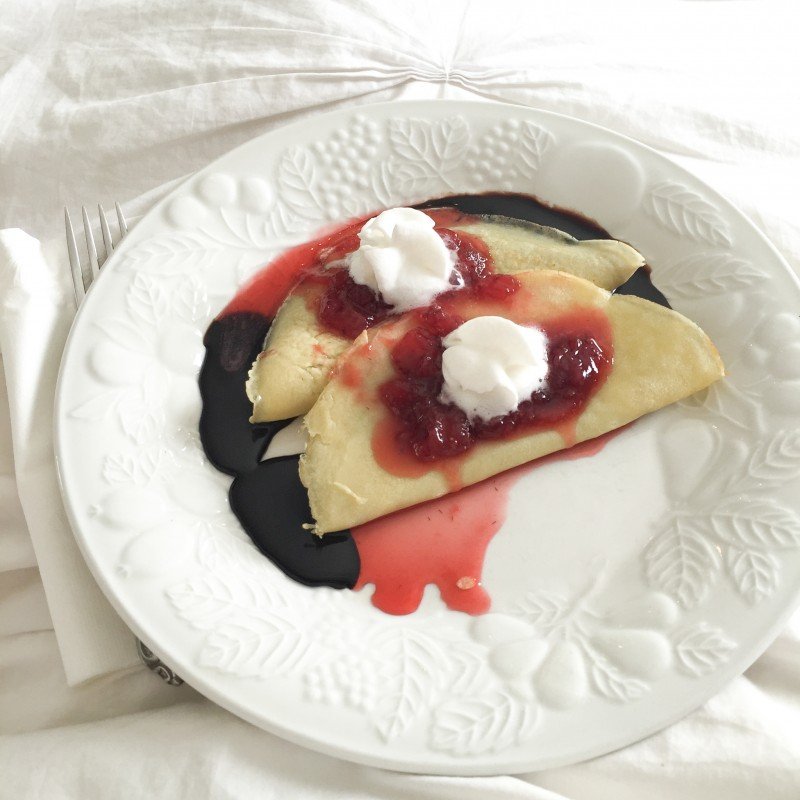 After church on Sunday, my family made me crepes from scratch! Not bad, right?! And my daughter insisted the plate be covered in melted dark chocolate. Girl after my own heart. It was a really nice way to be spoiled. Of course, it was only a matter of time before I was out of bed and throwing laundry in (I really do struggle to do nothing. . . anyone else with me?!).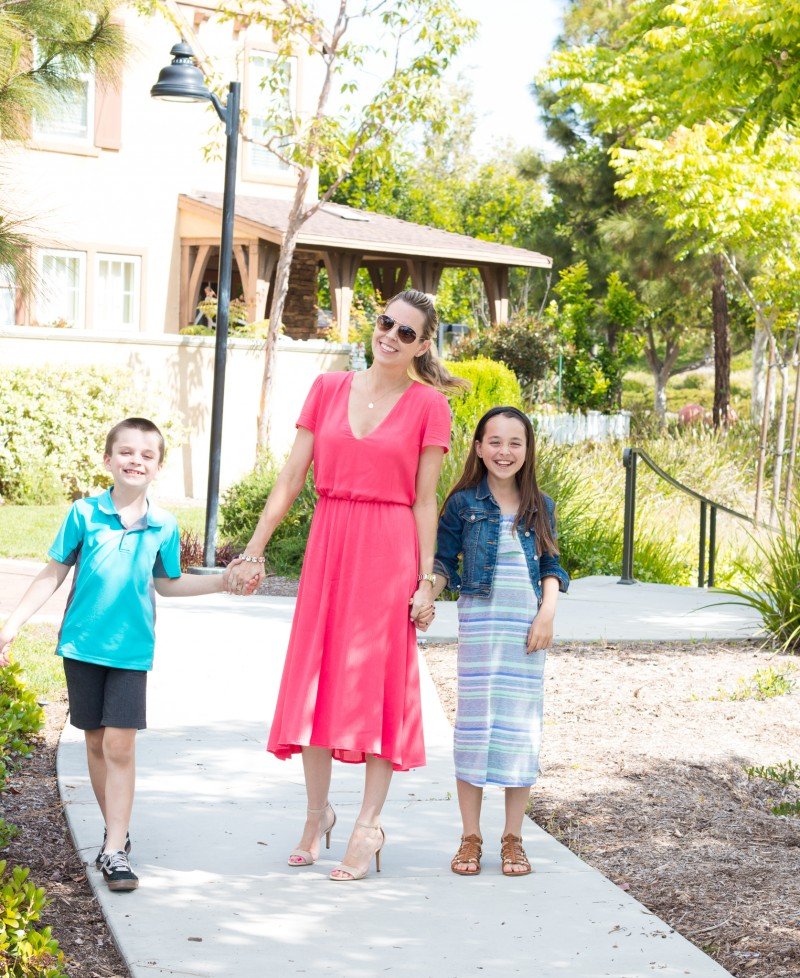 And this was the best of the bunch. Let's just say the sugar from the after church donuts made for a crazy set of photos. At least everyone is facing the camera in this one. Love these two so much!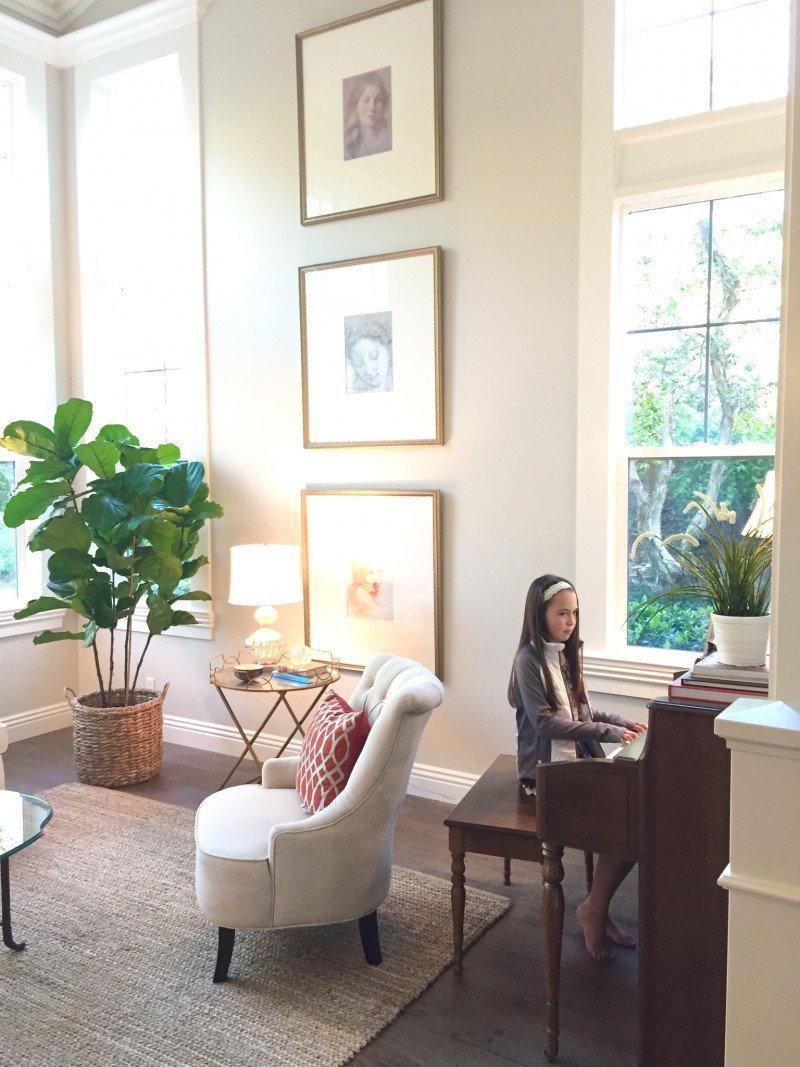 Later in the evening, my sister hosted a wonderful dinner in her home. My niece is home from college and it was so great to all be together. Just waiting for one more to arrive this week! And I caught my daughter giving Grammy a concert. She wasn't please I was snapping photos, but come on. It was a really cute moment.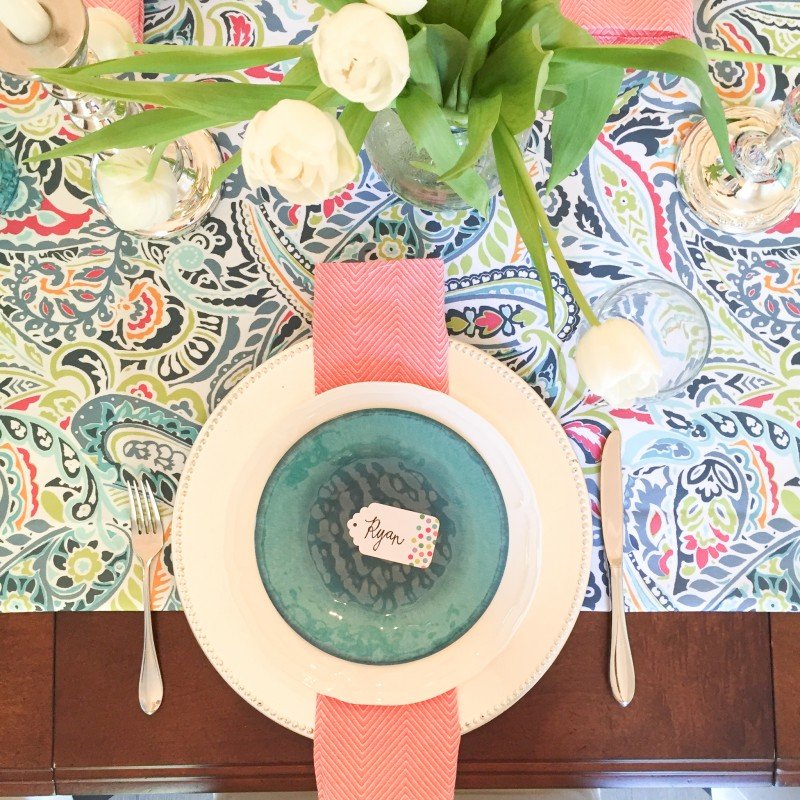 And as per usual, my sister set the most gorgeous table. They runner is an outdoor tablecloth folded in half. Smart cookie! It added such a pretty color scheme to the table and of course she tied everything else in.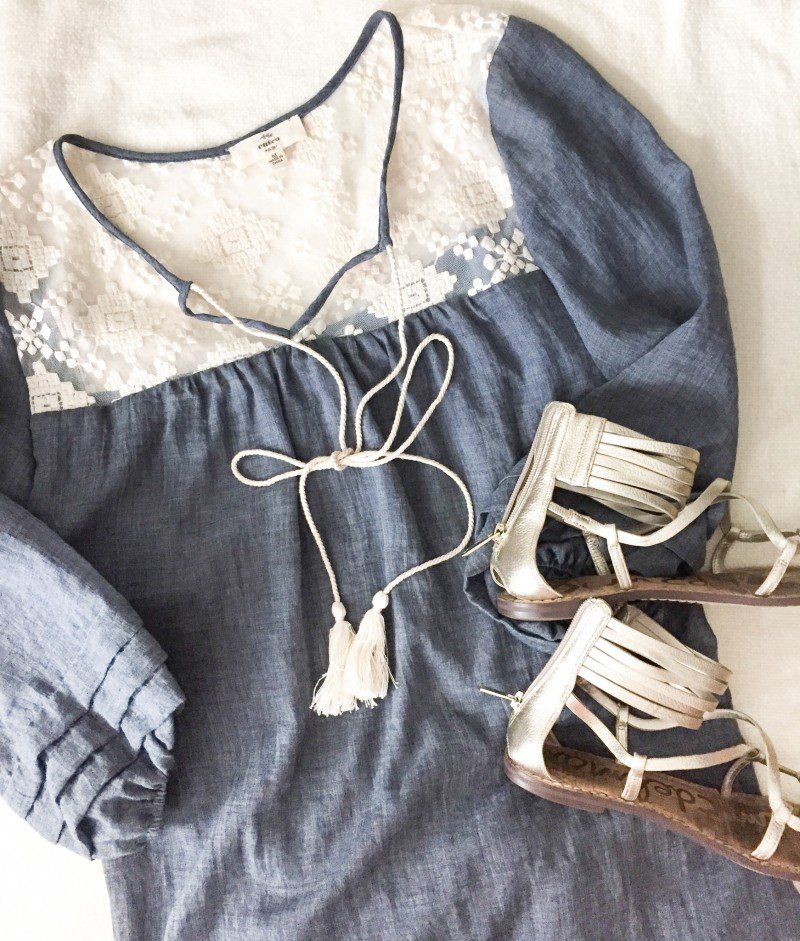 In style news, this chambray dress has been on heavy rotation around here. So comfy and you can eat and drink all you like and no one would ever know! I love the lace and tassel detail. You can find it over at Gray Monroe.  Just search Lanna and it will pop up for you! It's a good one. I have been wearing it with my these sandals but it  would be really cute with these sandals, too.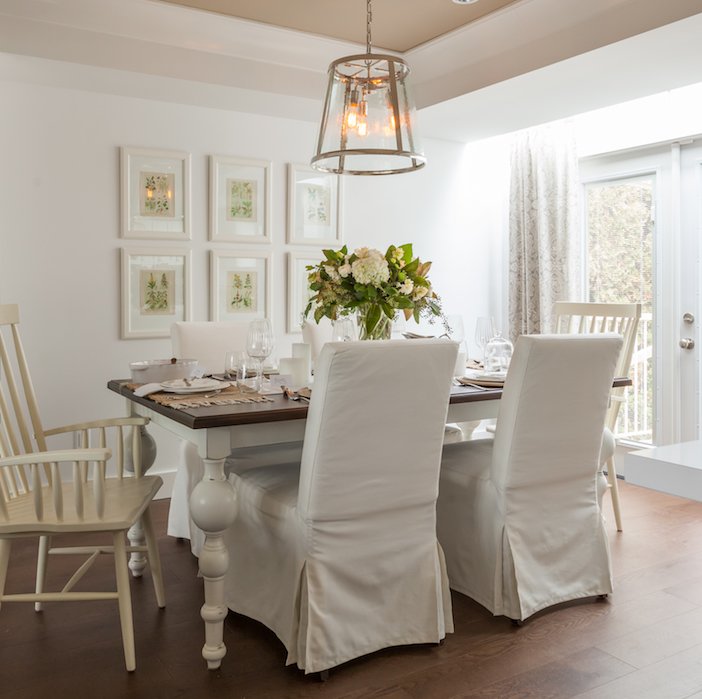 On the interior front, this makeover from Love it or List it, Too is so fresh and gorgeous. I love every space Jillian Harris designs. So so gorgeous. Such a bright and lovely room, don't you think. See more of this reveal here.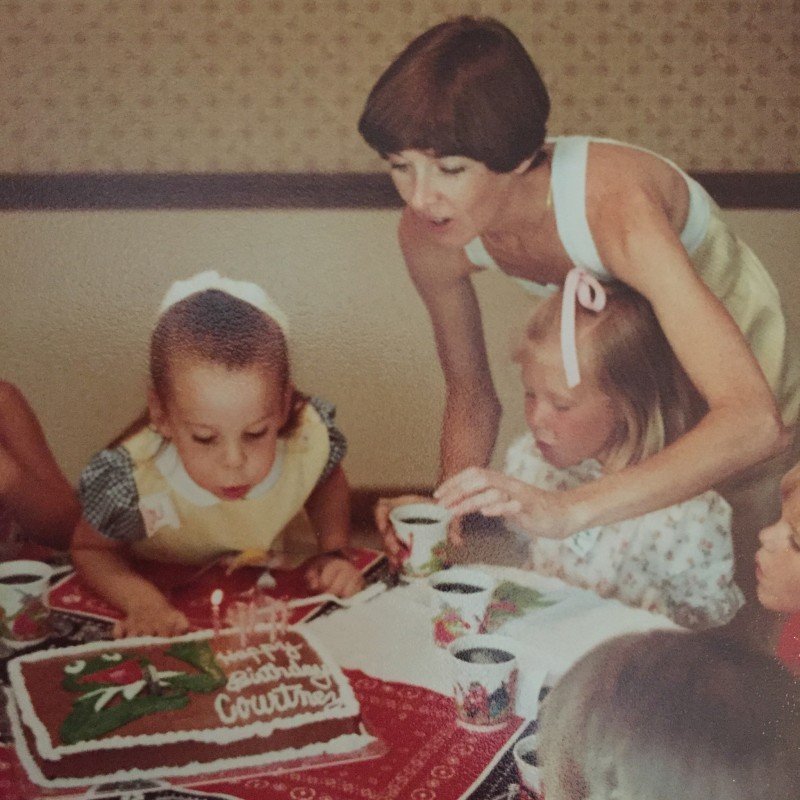 I shared this on Instagram but wanted to give a shout out to my sweet mom in case you are not on it. I have the most amazing memories of my mom growing up. My parents always threw the best parties. This particular one was my Kermit party complete with Kermit the Frog party hats. I'll never forget that party. My mom has always shown us how to love unconditionally, give with a generous spirit, teach with a caring heart, host with a gracious attitude and most importantly, embrace who we are and love one another. I am so grateful to this beautiful woman and all that she continues to teach us.
I hope you all kick off the week on the right foot. I spent some of the weekend Spring cleaning in my son's room and plan to do that in my daughter's today. Feels good to get things purged and organized. I am also working on another Fixer Upper Takeaway post for you. Coming soon. Enjoy the day.