Good morning. How is your Monday? It feels good to be waking up after such a lovely weekend. I'm sitting here with my coffee reflecting on the past few days. And I might just it here for a while because the alternative is packing. But truly, if you've made a big move, you know that the days leading up to it are tiring. Not in a bad way, but packing day in and day out is somehow physically and emotionally draining. But we've made it a point to not say no when friends want to get together. We will never get this time back with our California crew so the days are filled with filling boxes and our evenings are spent with people we love. We are officially two weeks out from wheels up. Here is a look back at a very memorable weekend.
A BEAUTIFUL EVENING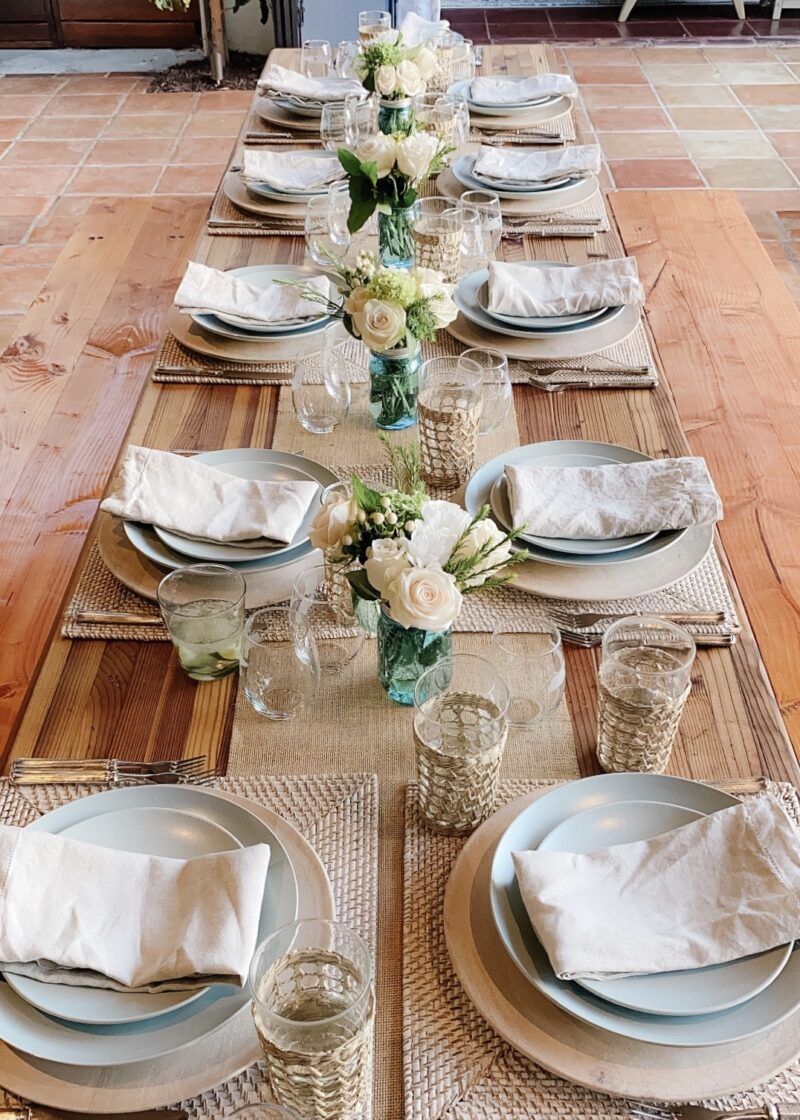 On Friday night our dear friends and neighbors invited us for a goodbye dinner. To say we were blown away by the night would be an understatement. Every detail was so thoughtful and beautiful. I thought it would be fun to share the photos. These glasses might be one of our first purchases after I move. Oh, and the husband made that family table!
THE SWEETEST DETAILS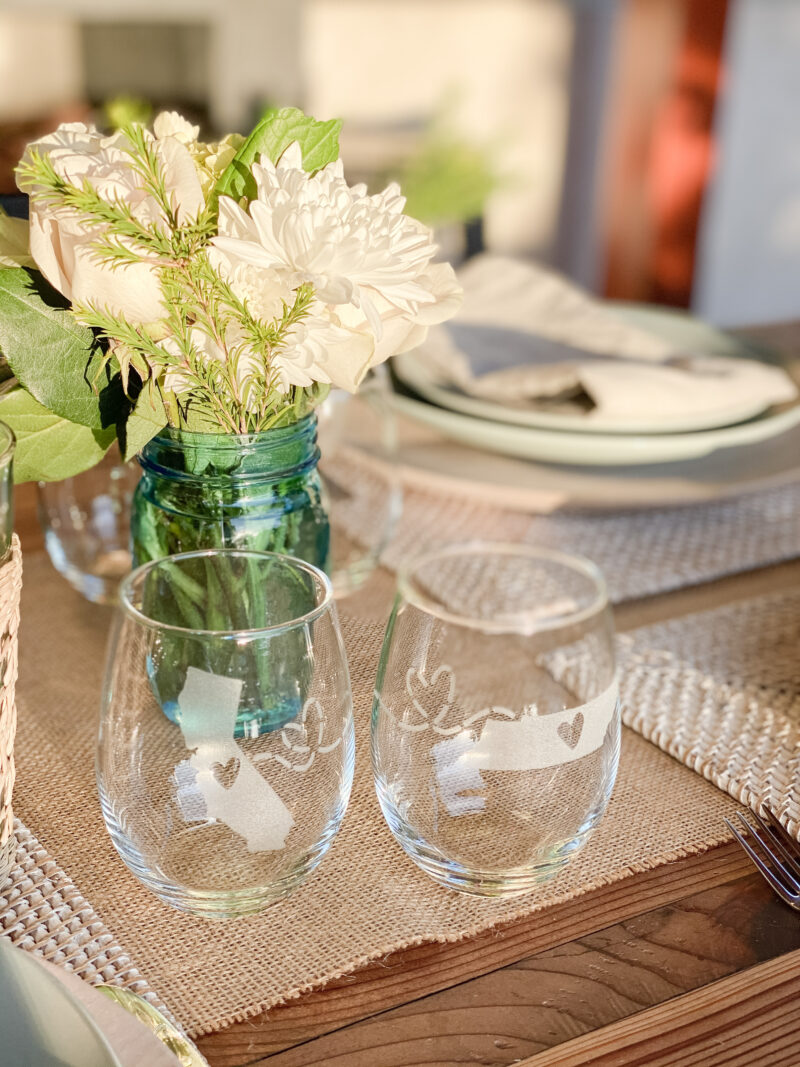 I was so shocked to see these darling glasses at everyone's place. From California to Tennessee. Something we will treasure for sure. Thank you Erik and Donna.
LOCAL CATERING COMPANY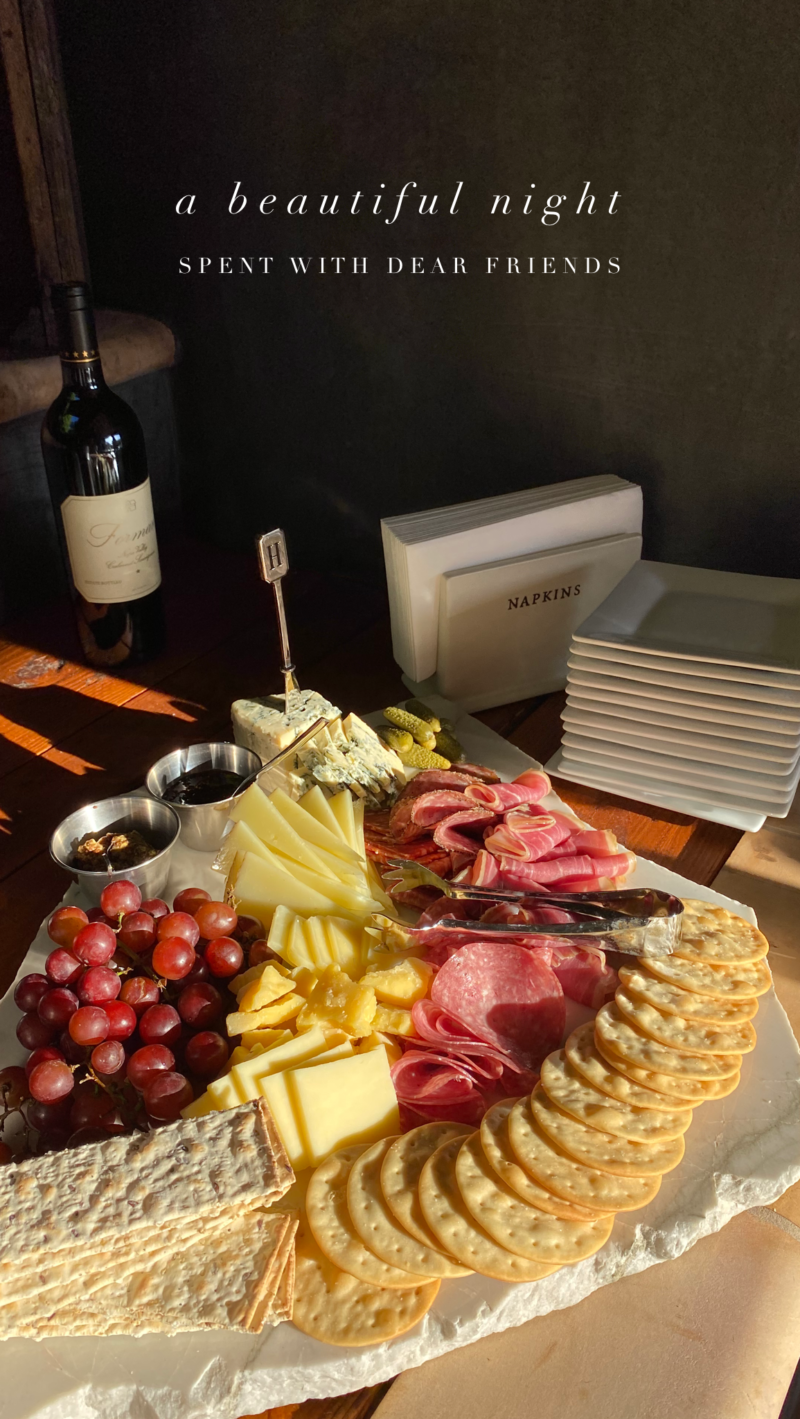 If you are local, @produce_catering is owned by Chef Kiel. He happens to be a Chopped Champion and is the kindest soul you will meet. He is a local chef who offers meals weekly and also caters events. Hands down, one of the best meals we have had in a very long time.
HARD AT WORK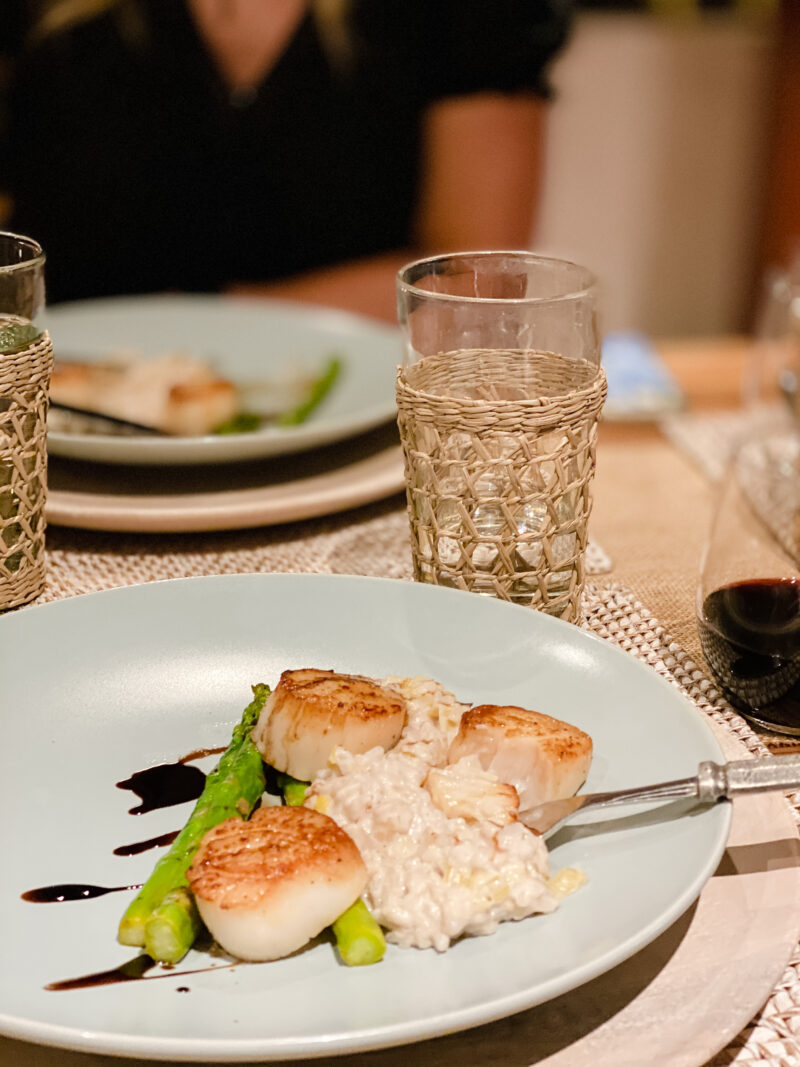 Each course was lovingly prepared and paired with wine. We still haven't stopped talking about the food.
HARD NEIGHBORHOOD TO LEAVE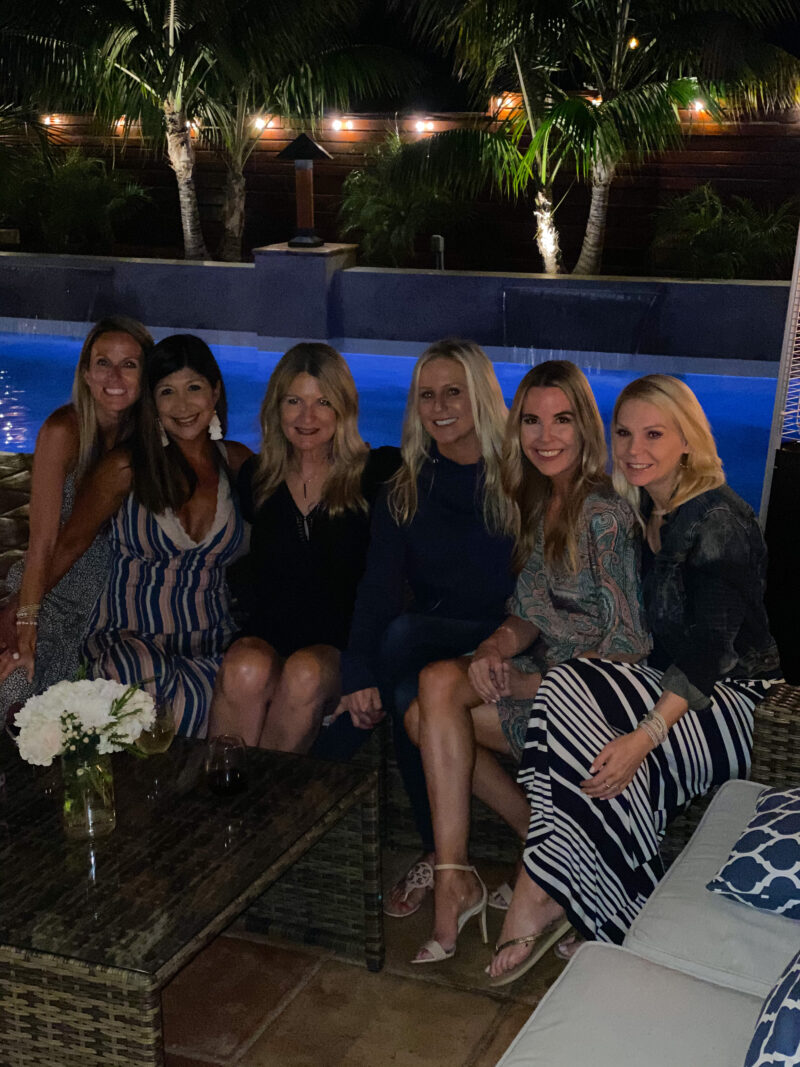 Ryan and I feel so blessed to have been surrounded all of these years by such a kind and supportive community. These neighbors were here for us during some of the most trying of times and we will never forget their kindness. The last two weekends have been such a gift. Spending time with our crew has filled us up and we are so grateful to have their support in our next chapter.
OUR HOUSE INSPIRATION
These days, when I take a break from packing, I am gathering inspiration for our new home. We shared a peek inside here. I love this whole look. The rich colors, the warm wood and the crisp white walls. It just feels so welcoming. This is definitely the feel I am hoping to achieve. This beautiful kitchen was designed by the very talented @whittneyparkinson (photo: Sarah Shields Photo).
SO MUCH LOVE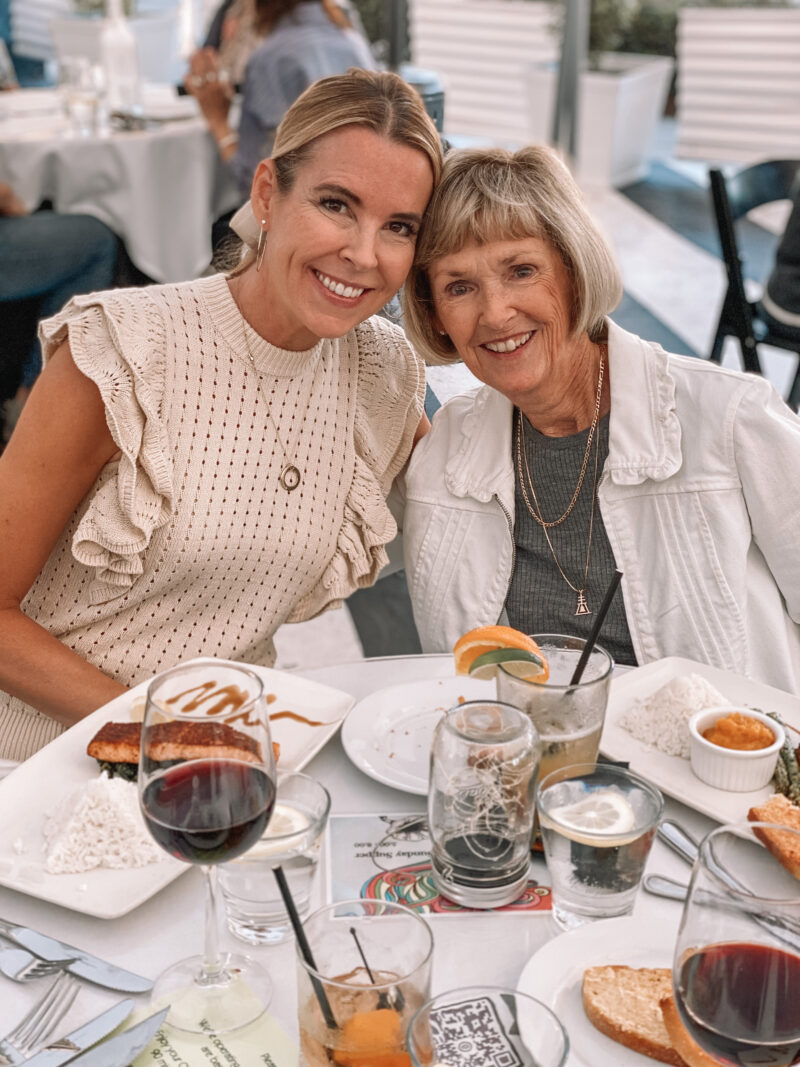 Every time I look at this photo I smile. This is one of my mom's dearest friends. Lifelong friends, really. She and my mom are so much alike it's unbelievable. There were three couples that always did things together and my parents adored these friendships. They "adopted" me after I lost mom and dad and I will miss them so much. The treated us to dinner at The Quiet Woman in Corona Del Mar and we savored every second of our time together. I know we will keep in touch after we move and I am hoping they come visit us in Nashville.
One more sip of coffee and then it's back to packing for me. I hope you have a wonderful Monday.