Good morning. And welcome to August. Can you believe it? I am in compete denial as my children start school this week. We had an eventful and good weekend, though. It was nice to get acquainted with more families that will be going to school with ours. Everyone has been so welcoming and for that we are very grateful. I know my productivity level will go up when they are in school, but it will feel so strange not to have them here with us. When does your crew start? Here is a look back at the past few days with our Monday Morning Wrap-Up.
JUMPING IN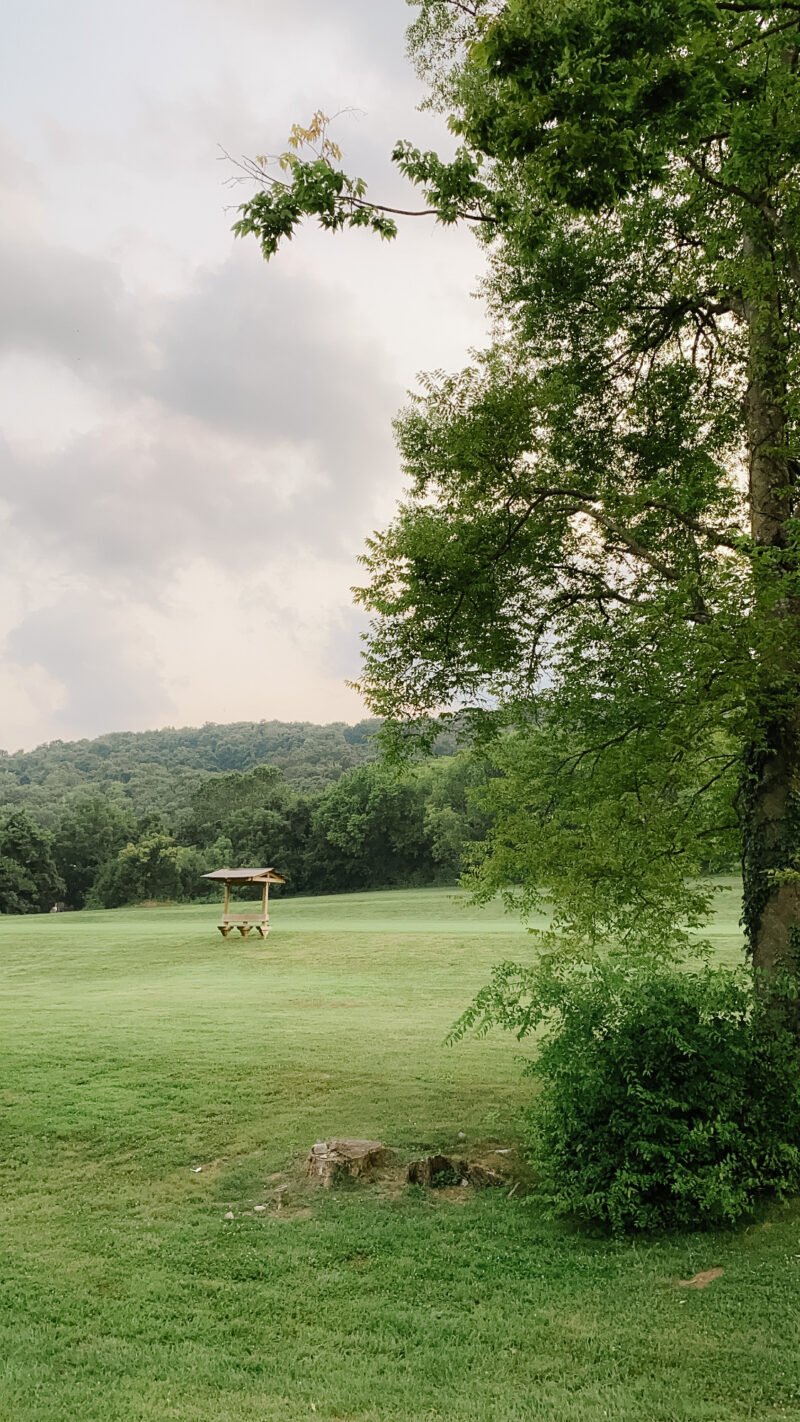 This is one of the local parks where we met up with some teammates of my daughter and their families. It was so fun to get to know everyone and hear more about the program. I even met a blog reader which made my night. It's not easy being new to an area, but I tell the kids that each time we put ourselves out there, that's one step closer to creating new friendships and experiences. So very proud of these kids.
DATE DAY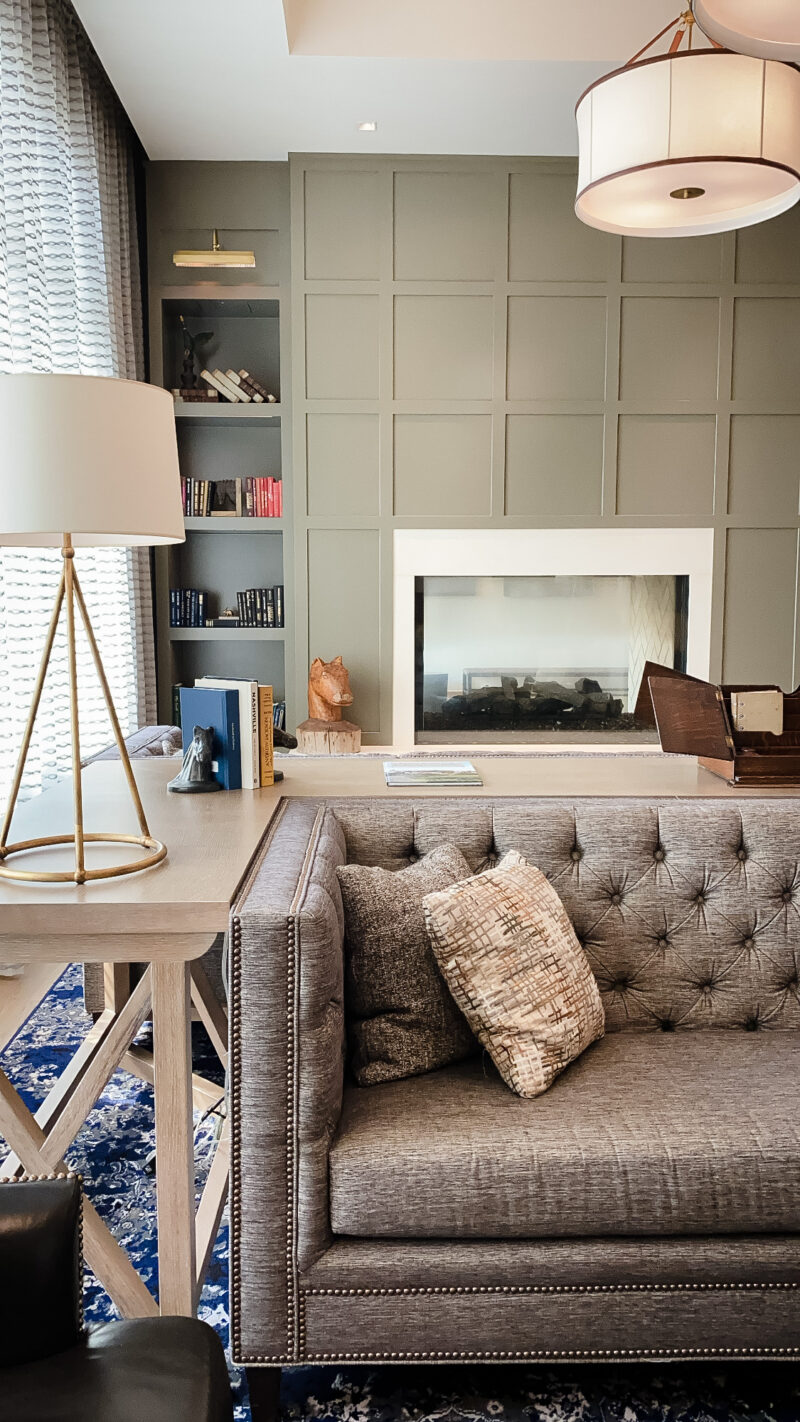 If you have been reading the blog for some time, you know that my husband and I are big fans of date night. We really see the value in the one on one time. It's evolved over time and lately we like to head out in the early evening so we can be back to hang with the kids later. The Harpeth Hotel is quickly becoming one of our favorite spots. You can catch live music beginning at 6:00 PM on Friday and Saturday (I'm not sure about the weekdays).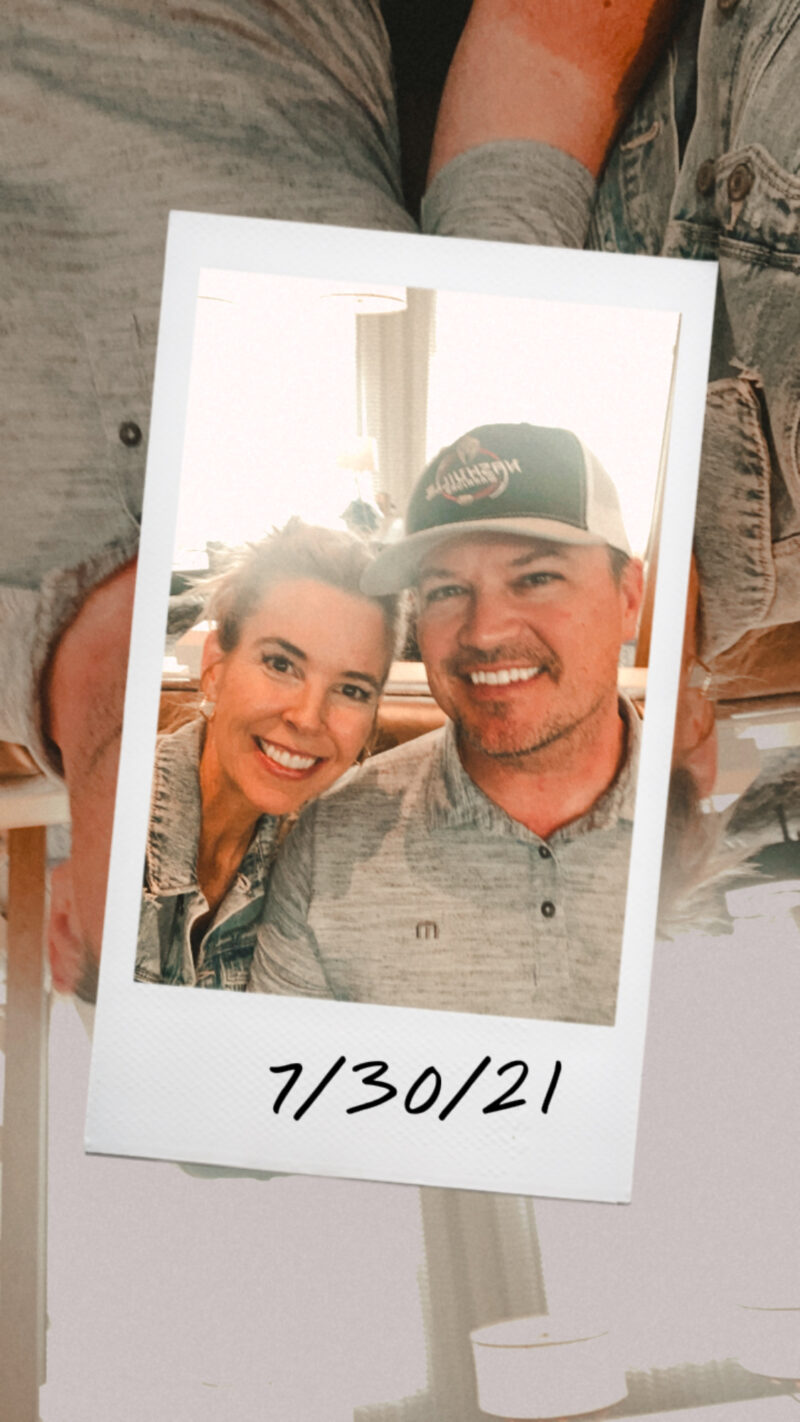 In case you missed Saturday Shopping this week, I linked these two bracelets you all were asking about. The "C" is from my sister and I cherish it. The beaded bracelet can be found here. I am working on getting a discount code for you for the beaded one. Hang tight.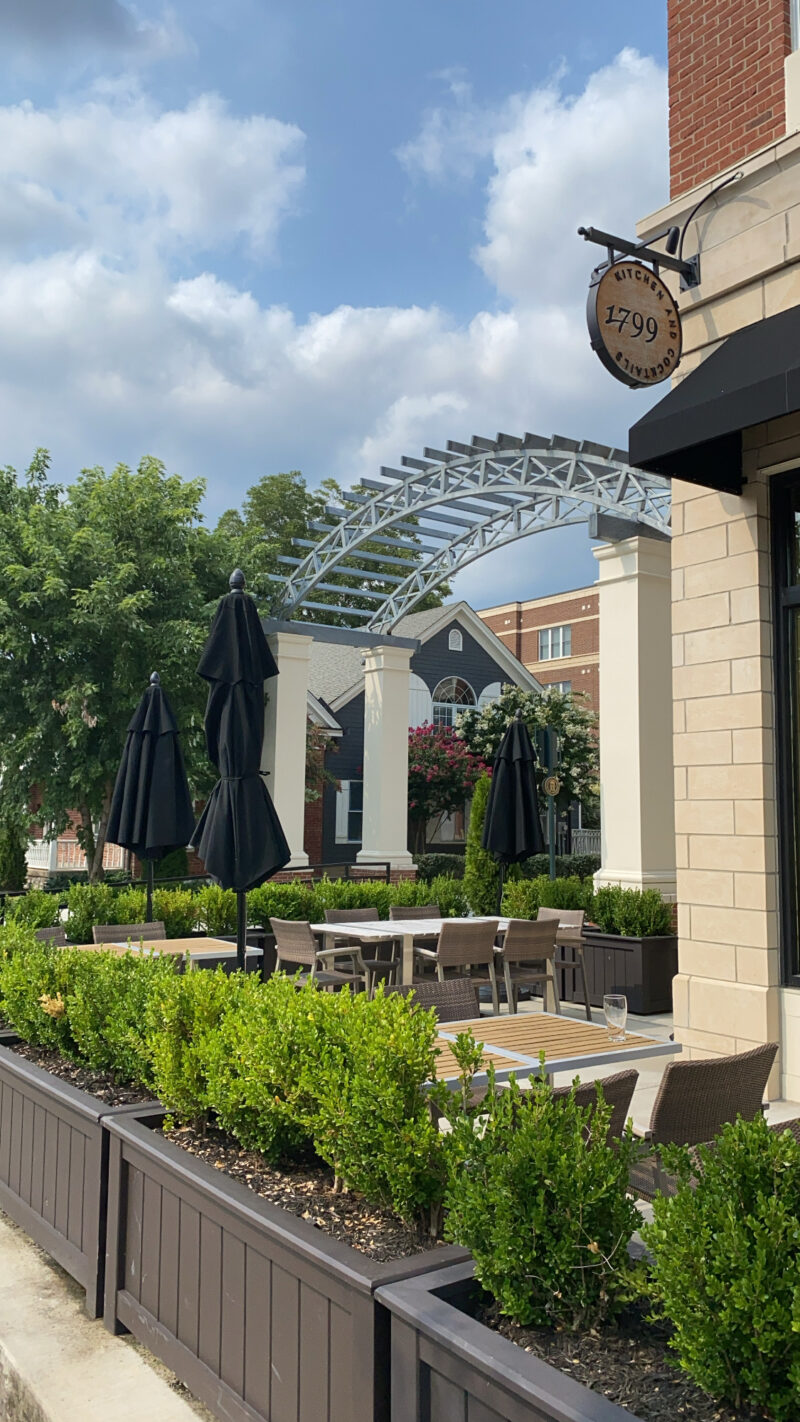 We walked around downtown Franklin antique shopping and then hit up the hotel. A nice couple of hours just the two of us. This is the darling patio associated with the hotel restaurant. With temperatures being so hot, inside was definitely a solid choice.
EMOTIONAL TARGET RUN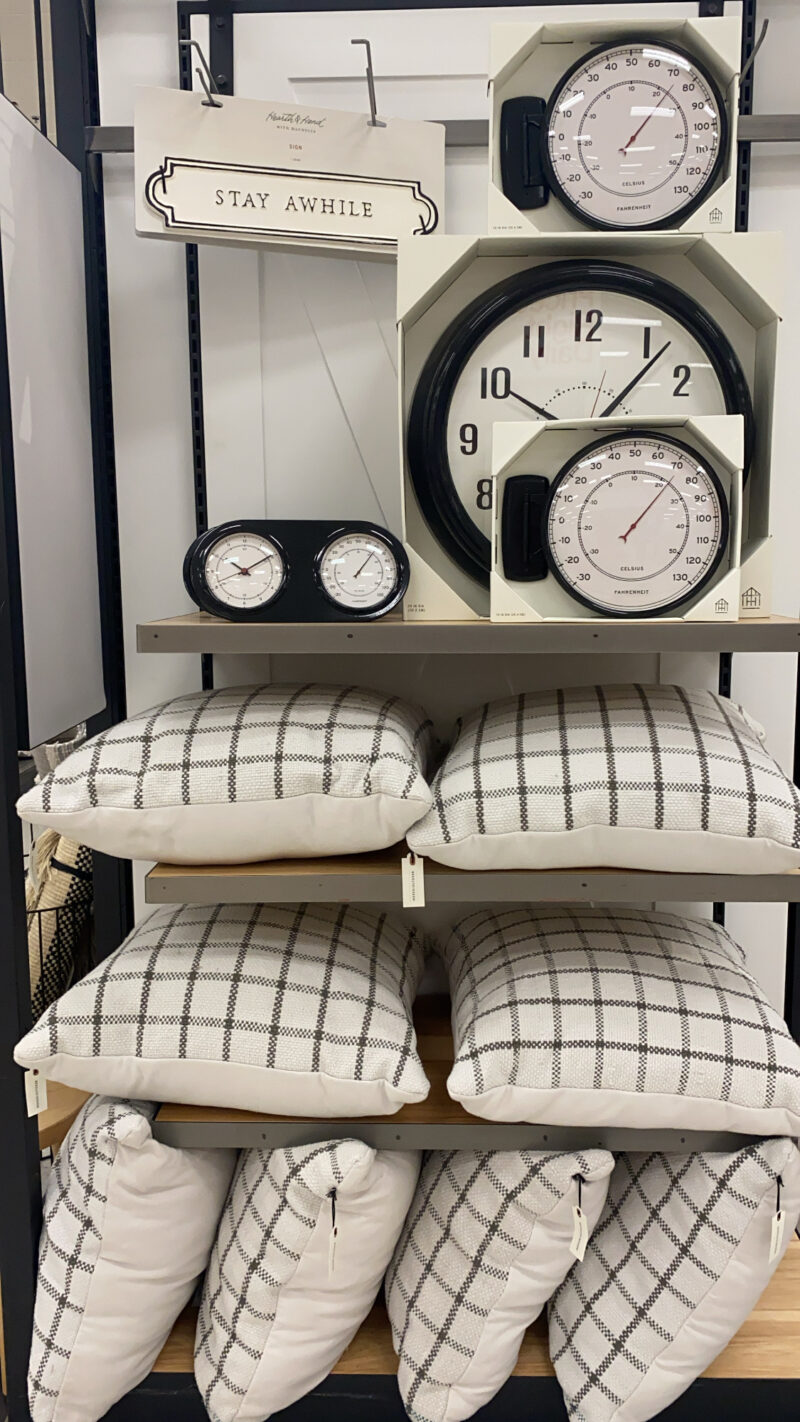 Last week I took a leisurely stroll around Target. To be honest, I rarely do that because it makes me miss my mom so much. If you followed our Alzheimer's journey I would do Tuesdays with Mama and we would walk around the store. Her eyes lit up with the children's clothes and stuffed animals. So many beautiful memories. Target will never feel the same for me so that's something I just need to move through. These plaid pillows caught my eye.
FATHER'S DAY CELEBRATION
Yep, you read that correctly. Despite it being a month and a half late, we celebrated Father's Day just this past Sunday. Sadly the day fell when we were in the thick of moving. Then it was one thing after the next and so we postponed it. We had the best day celebrating our favorite dad. He finally got the gift of all gifts and he couldn't be happier. And I'm not kidding. He REALLY wanted one of those. We hit up the Escape Game which was a total blast and then headed to brunch.
DO UNTO OTHERS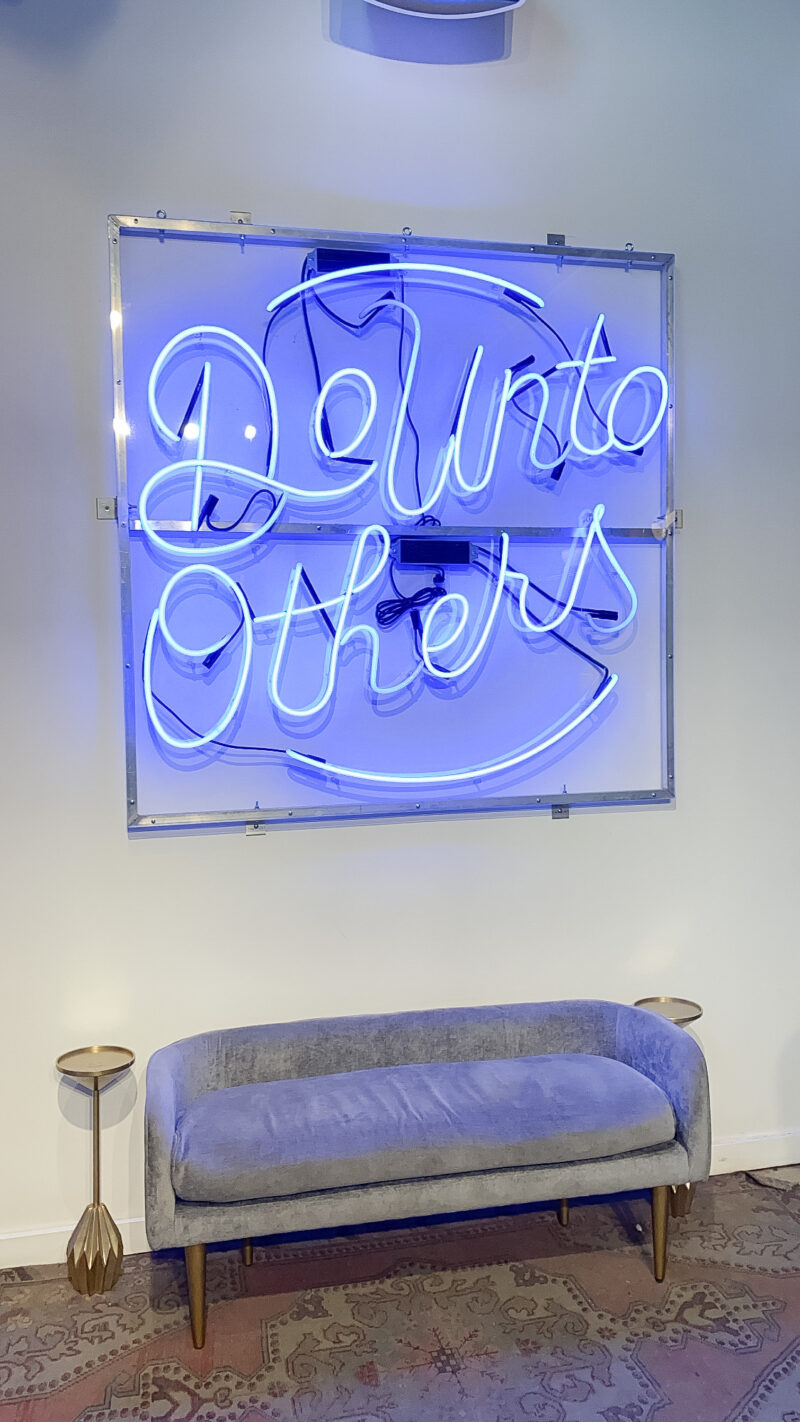 If you are local, Stay Golden is in the Berry Hill area and is adorable. It's a great place for breakfast. And the "Do Unto Others," sign is amazing.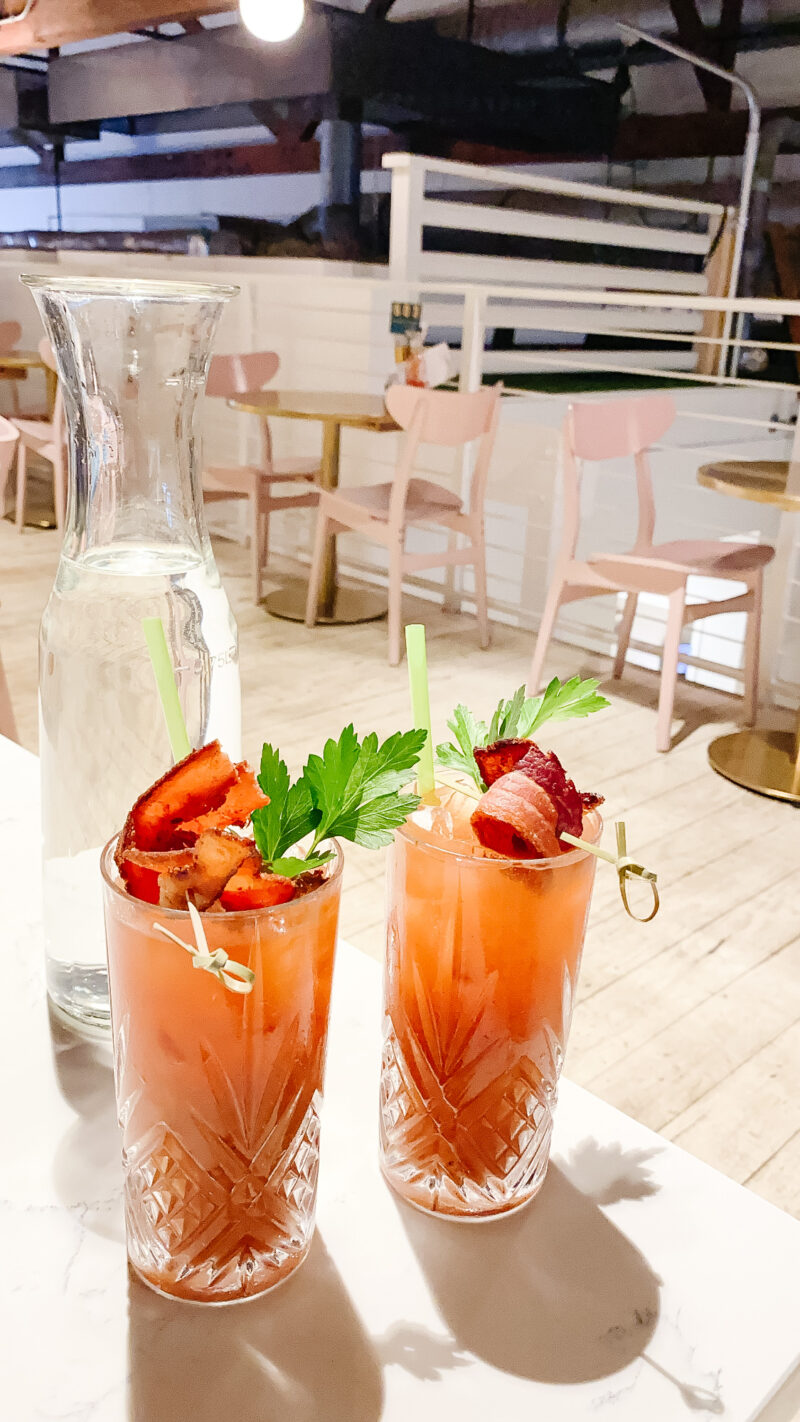 If you are a fan of Bloody Marys, they make a delicious one. We will be going back here for sure.
We also enjoyed a really fun night with our neighbors. They were so kind to invite us over and we loved getting to know them. I made a simple dessert that I will share soon. Last week, I chatted all about furniture and how to decide what to keep when moving. Loved hearing all of your input on that topic. You can catch that conversation here.
Make it a great, Monday!