Good morning. I honestly can't believe how quickly the weekend flew. It was a busy one and I'm not quite ready to hit the ground running. Plus we set our alarms and were ready to fly out the door when my daughter remembered it was late-start schedule. Trying not to mourn the loss of the extra hour of sleep. Anyone else forget about those days? Here is our Monday Morning Wrap-Up and a bit of what we've been up to.
MORNING LIGHT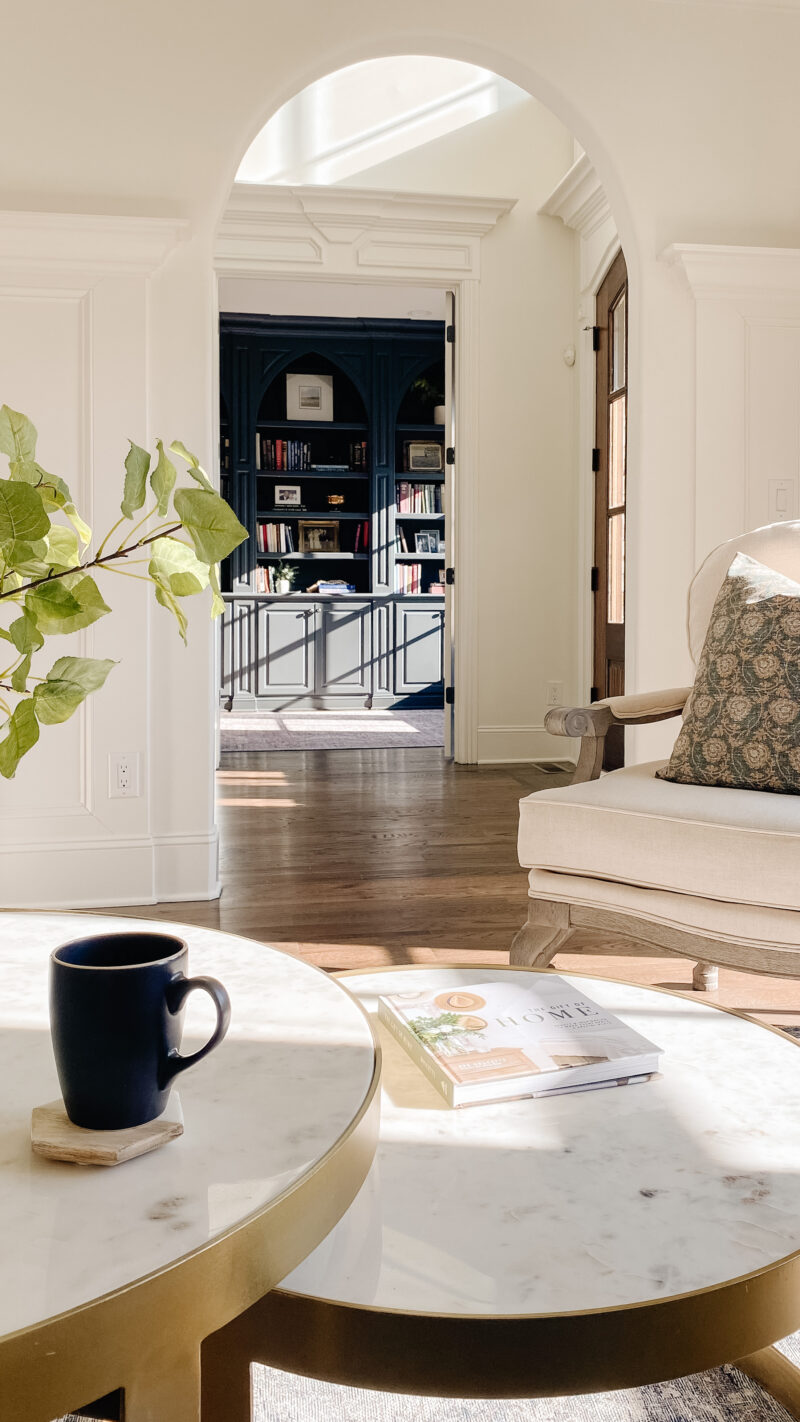 This is where you will find me most mornings. I always follow the light so my mornings are spent in here catching up on work and planning my day. There is something about seeing the light stream in that I just love. Our paint colors can be found here.
OUR DATE DAY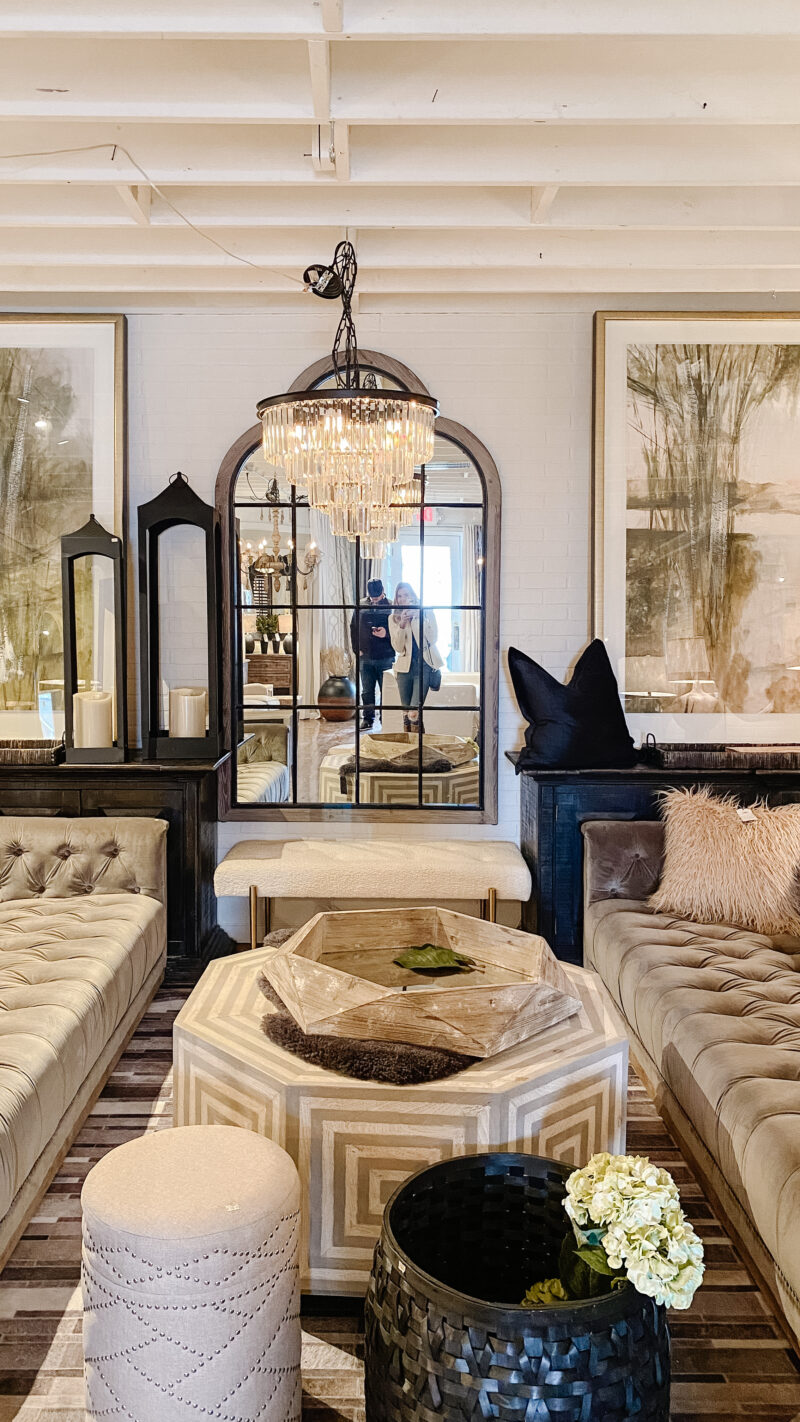 Anybody else try and convince their husband that an afternoon of furniture shopping will be super fun? Do you see my husband? He looks like he's having a blast, I know. At least he was a good sport and let me walk around my favorite stores. J.J. Ashley's is one of those. Always such beautiful pieces. The mirror and that gorgeous artwork! Wow.
THE COFFEE HOUSE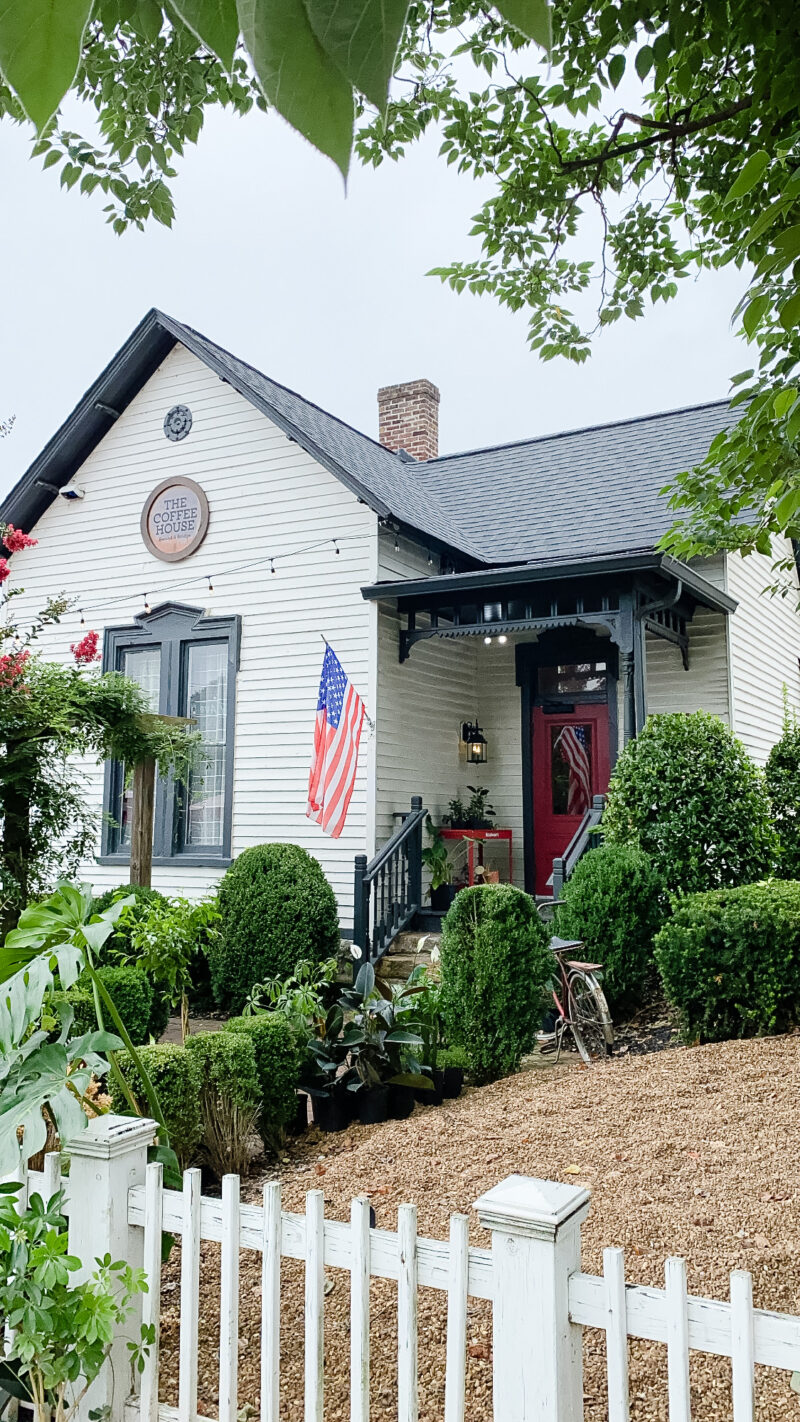 Once we strolled through the antique stores and design shops we popped into The Coffee House in Downtown Franklin. If you haven't been it's a must. It was once of the first spots I discovered after our move. It's a charming house with different rooms to relax and enjoy your time. They serve food, too. This photo of The Coffee House was taken back in Summer hence the greenery.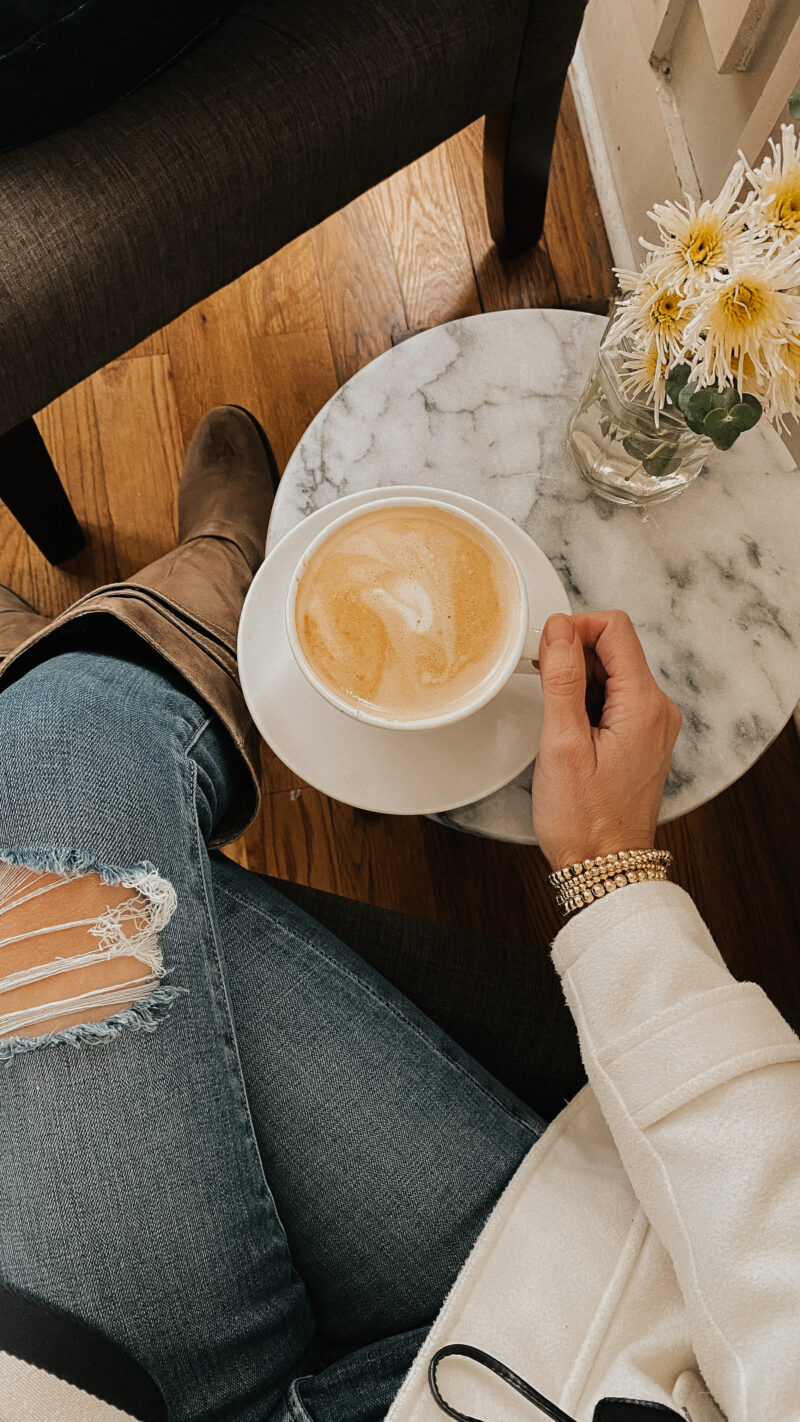 These jeans were your number one favorite pick from Saturday Shopping. I love the wash and fit. My gold bracelets are from here ($15).
AROUND TOWN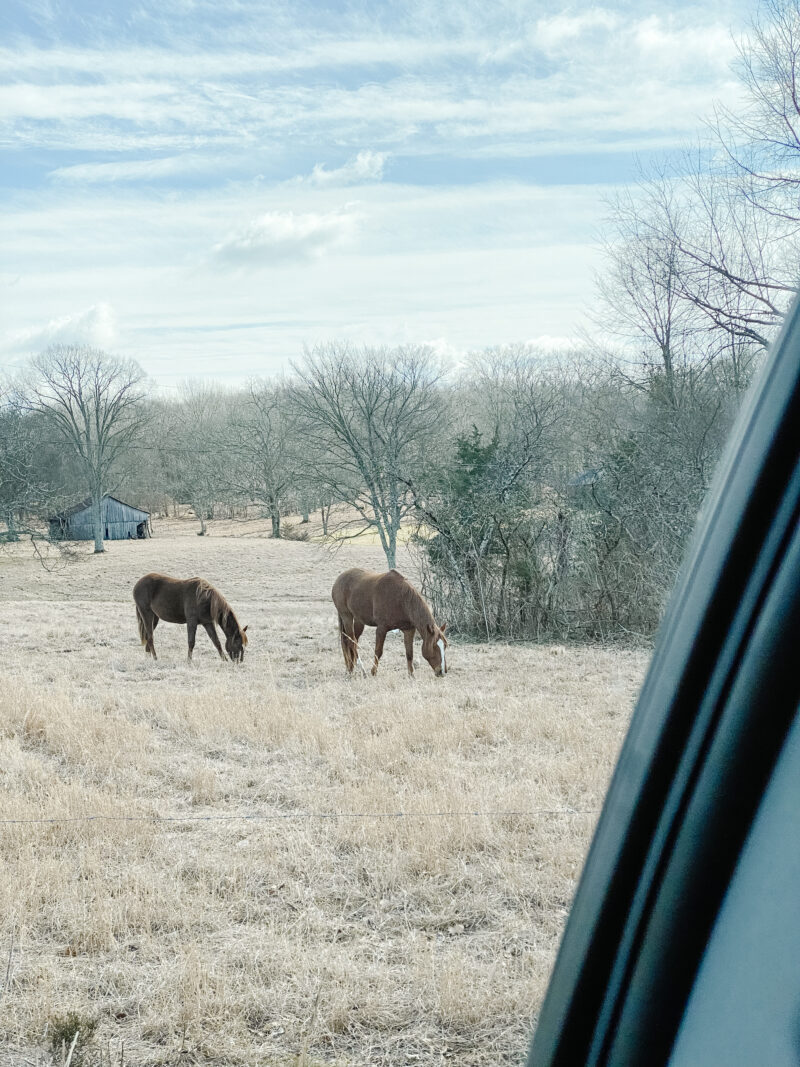 This is another reason I love living here. Driving around town and constantly seeing horses and deer. It's a fun change for this California girl.
DAILY SMOOTHIE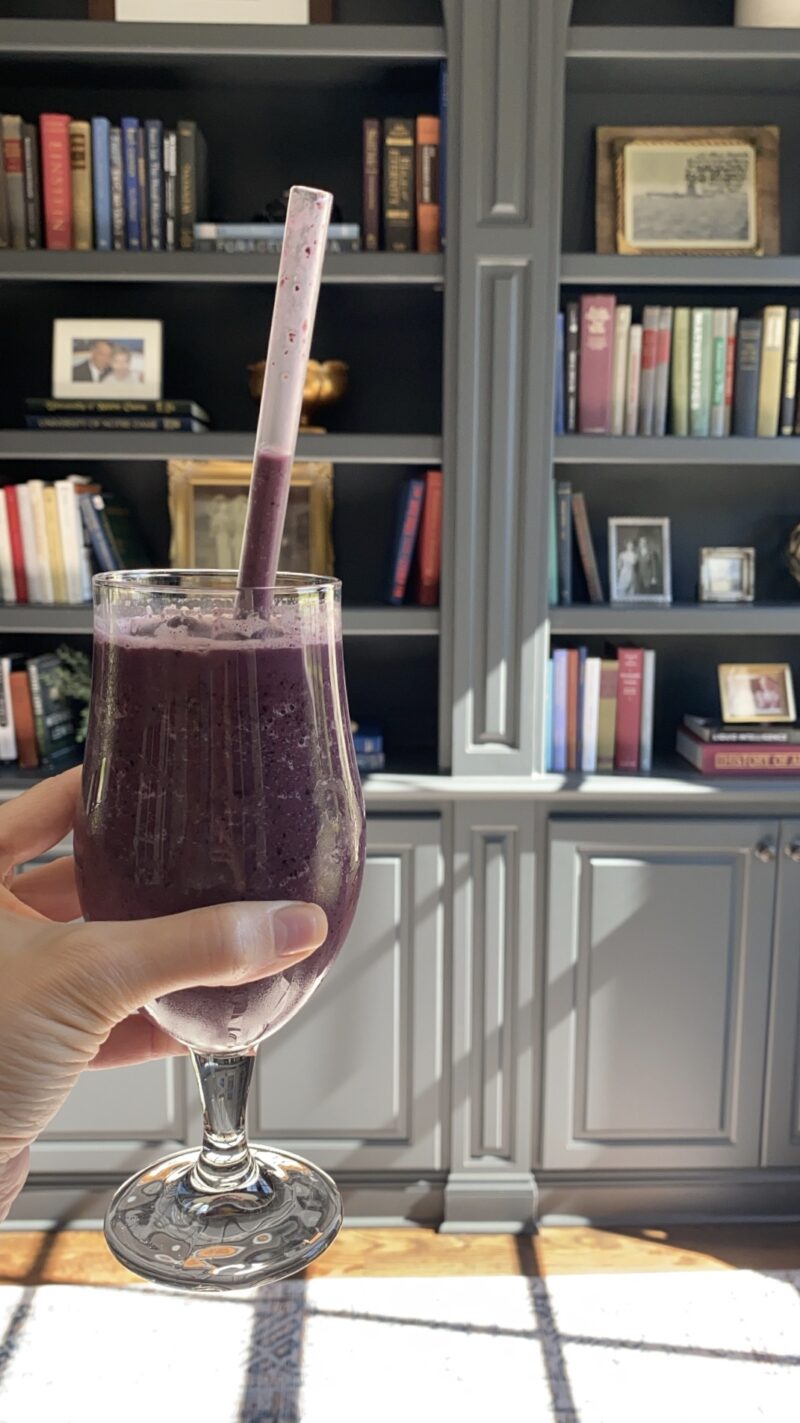 I'm still drinking my daily blueberry smoothie. It's a cup of almond milk, 1 cup of wild frozen blueberries, a handful of spinach, 1/2 frozen banana and a scoop of protein powder. So delicious. Even the kids love them. These glass straws are our favorite. Dishwasher safe.
HOMEMADE ALMOND MILK
Place one cup of organic plain almonds in a glass container. Cover with filtered water and let sit overnight.
Drain and rinse the almonds. Place in a blender with 3 cups of filtered water. Add a pinch of salt. A tsp of vanilla is optional (we don't use).
Blend. And that's it! Time to strain the milk.
Pour the milk into a strainer bag. Be sure to hold it over a large container. This is what I use.
Squeeze all of the milk out of the bag and pour into a glass bottle. Lasts 3-4 days in the fridge.
*I'll do a step by step with photos soon, but I know many of you were anxious for the recipe.
WHY DO I MAKE MY OWN ALMOND MILK?
To those of you thinking what in the world? Why make your own almond milk? I do it for a couple of reasons. First and foremost it's so darn easy. And it's the main ingredient in my smoothie so it's nice knowing it's just real almond milk. If you look at labels, the ones in the stores contain a lot more ingredients other than water and almonds and most are filled with sugar. If they are more pure, they are crazy expensive. I truly only takes about five minutes and it's one less thing I am buying. It's easy to keep almonds on hand in the pantry. I may not be killing it in the dinner department lately, but boy I have the smoothies dialed in.
GORGEOUS OUTDOOR SET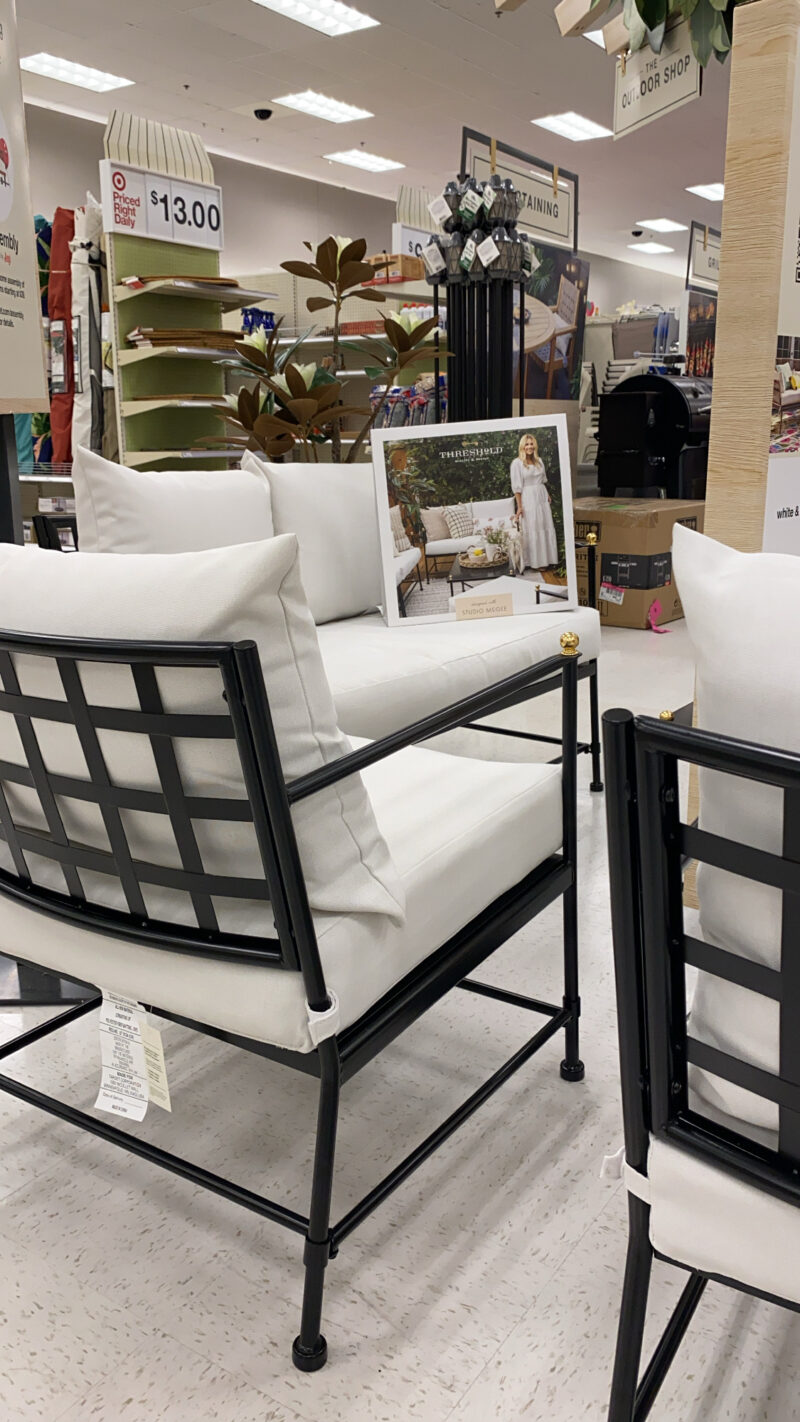 The last time I was at Target I did a stroll through the outdoor section. Studio McGee did it again. This set is so charming. It looks like it belongs in an English garden.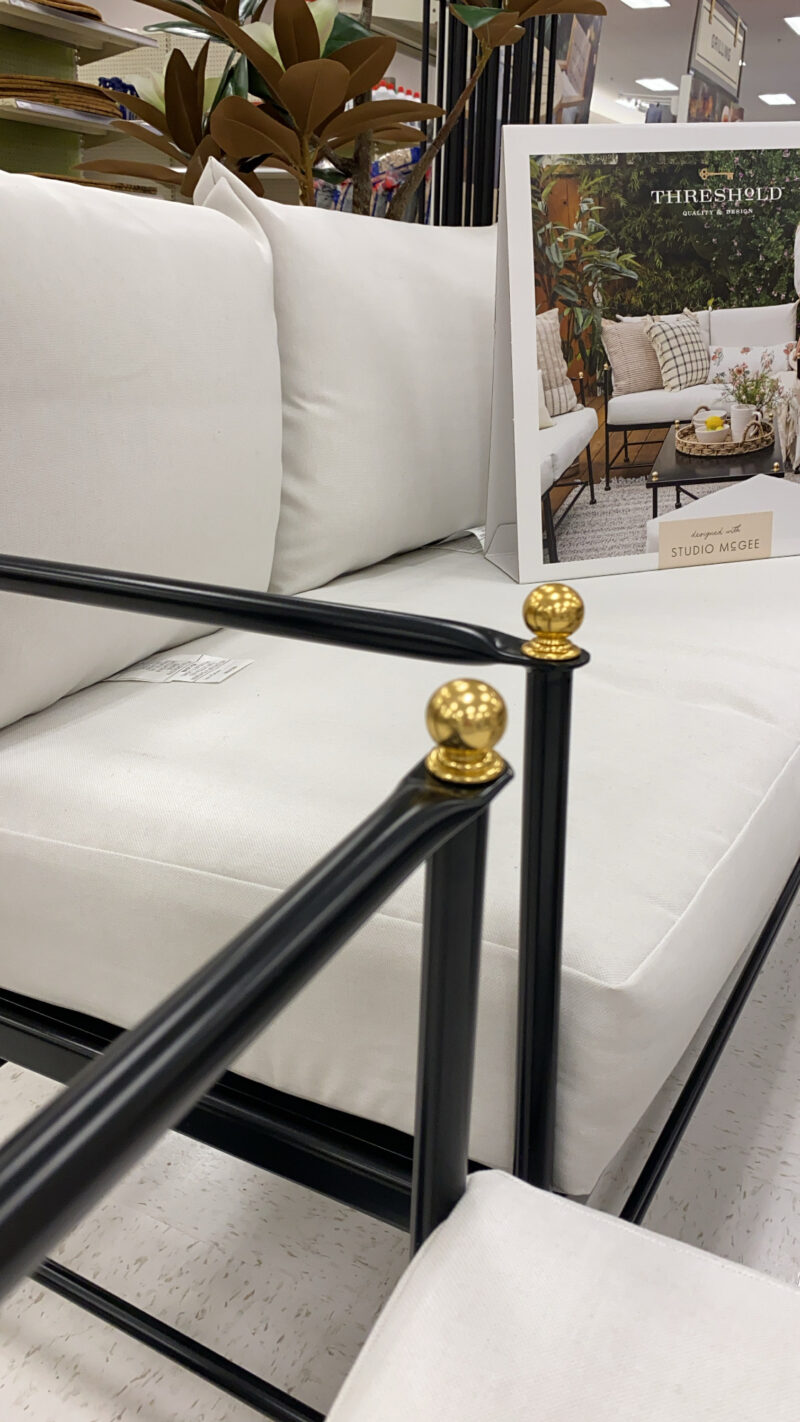 I especially love the gold details. Such a beautiful design. If you have a more modest size patio or porch, I think this set would be stunning.
Anyone else have a lengthy to-do list? We were at a volleyball tournament all weekend and then enjoyed a family dinner and football. Great weekend but the Monday list is a bit daunting. One task at at time, right? Nothing better than checking things off. See you back here tomorrow. Enjoy the day.