Good morning. How was your weekend? We had incredible weather so most of ours was spent outdoors. In fact we've been eating dinner outside most nights which has also been wonderful. We are in full renovation mode so while things are chaotic, we certainly aren't complaining. It's really exciting to watch the progress. Here is what we've been up to with our Monday morning recap.
A LITTLE LAKE TIME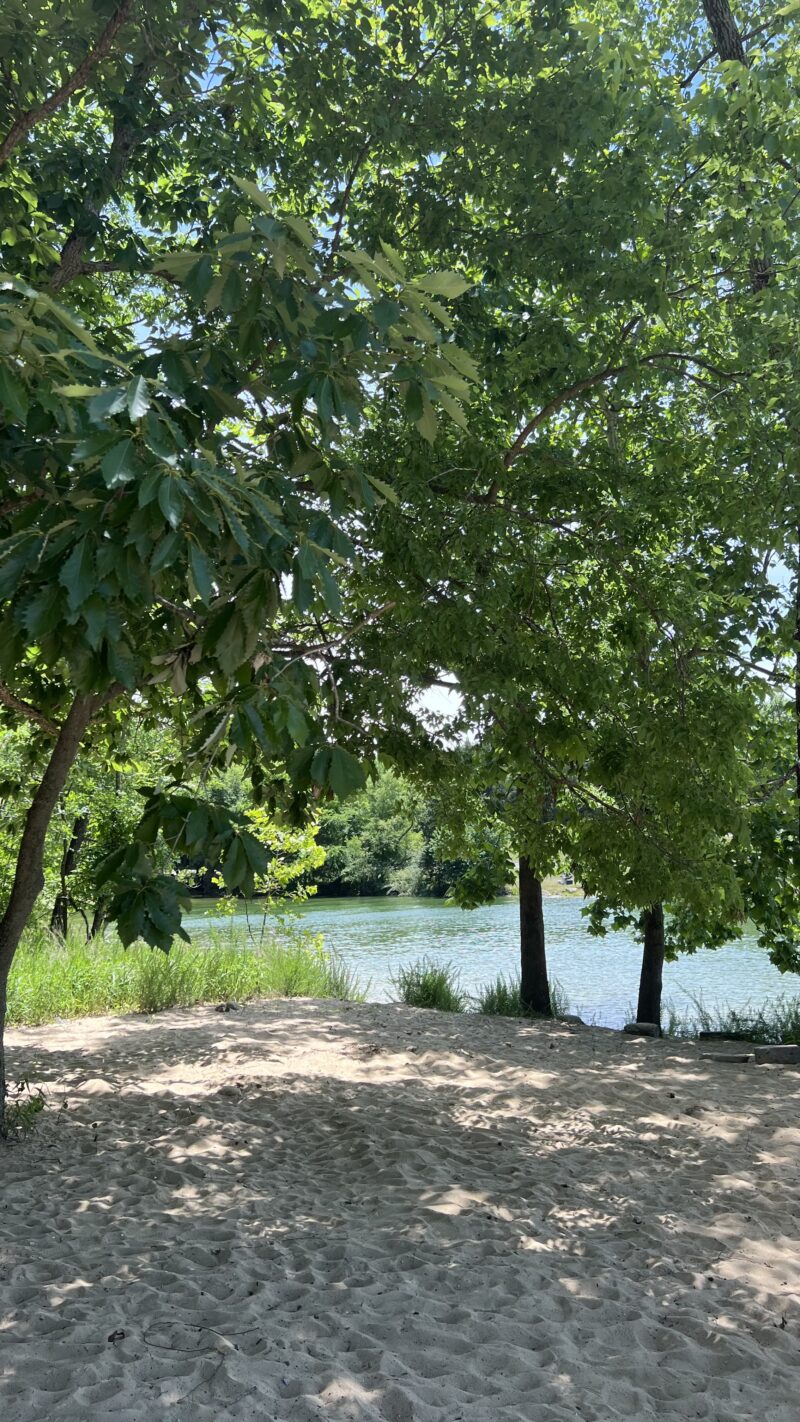 Because the weather has been so nice my daughter and I drove to Percy Priest lake so we could just enjoy getting some sun and being by the water. It's only about 30 minutes from where we live and is a nice relaxing spot.
SUMMER SANDALS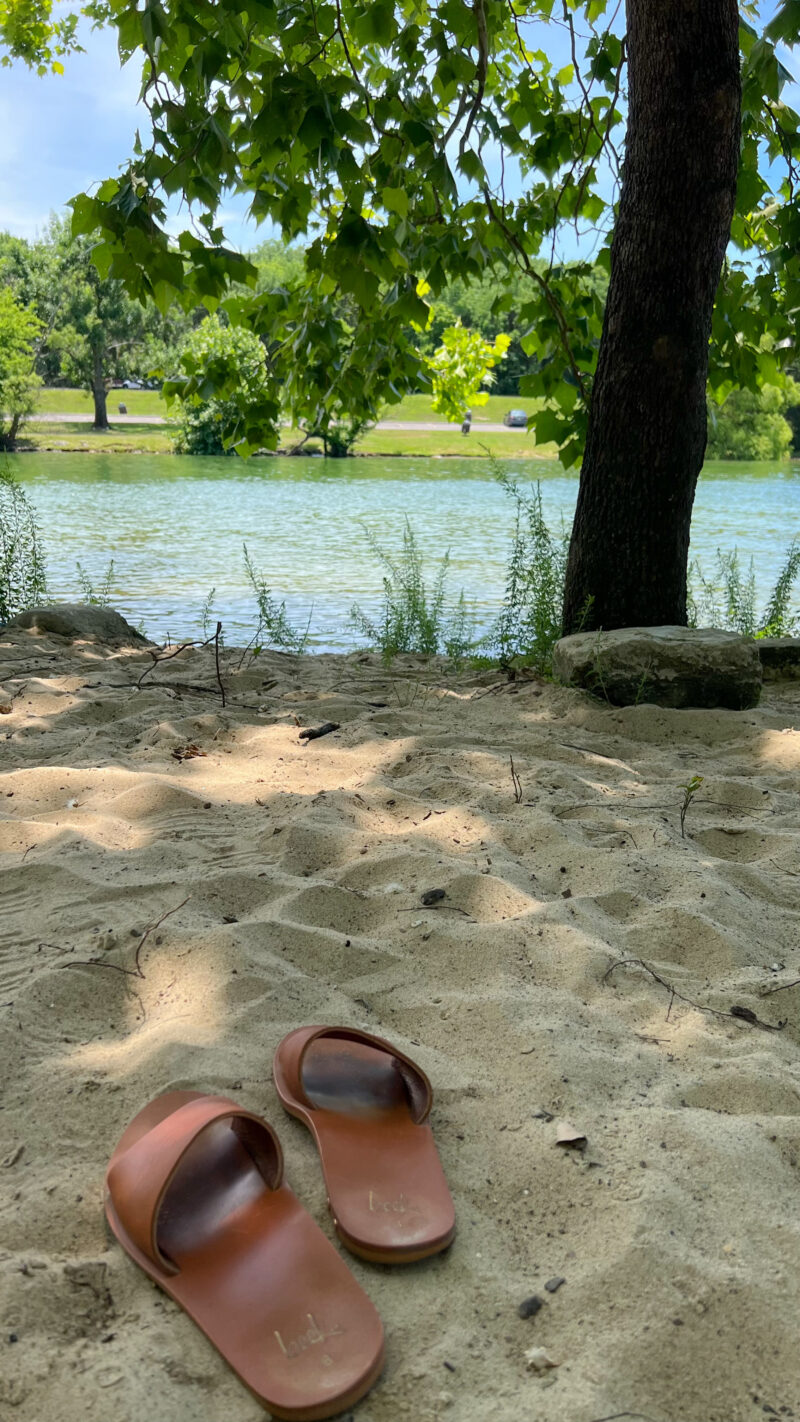 We actually hope to get a couple of kayaks. We've heard the inflatable ones are pretty great. If you have one, can you let me know in the comments. We are on the hunt. Tims Ford Lake is next on our list.
*And these sandals get better every season. The leather softens over time and they have awesome arch support. They are an investment that lasts. These are darling and $40.
FULL RENOVATION MODE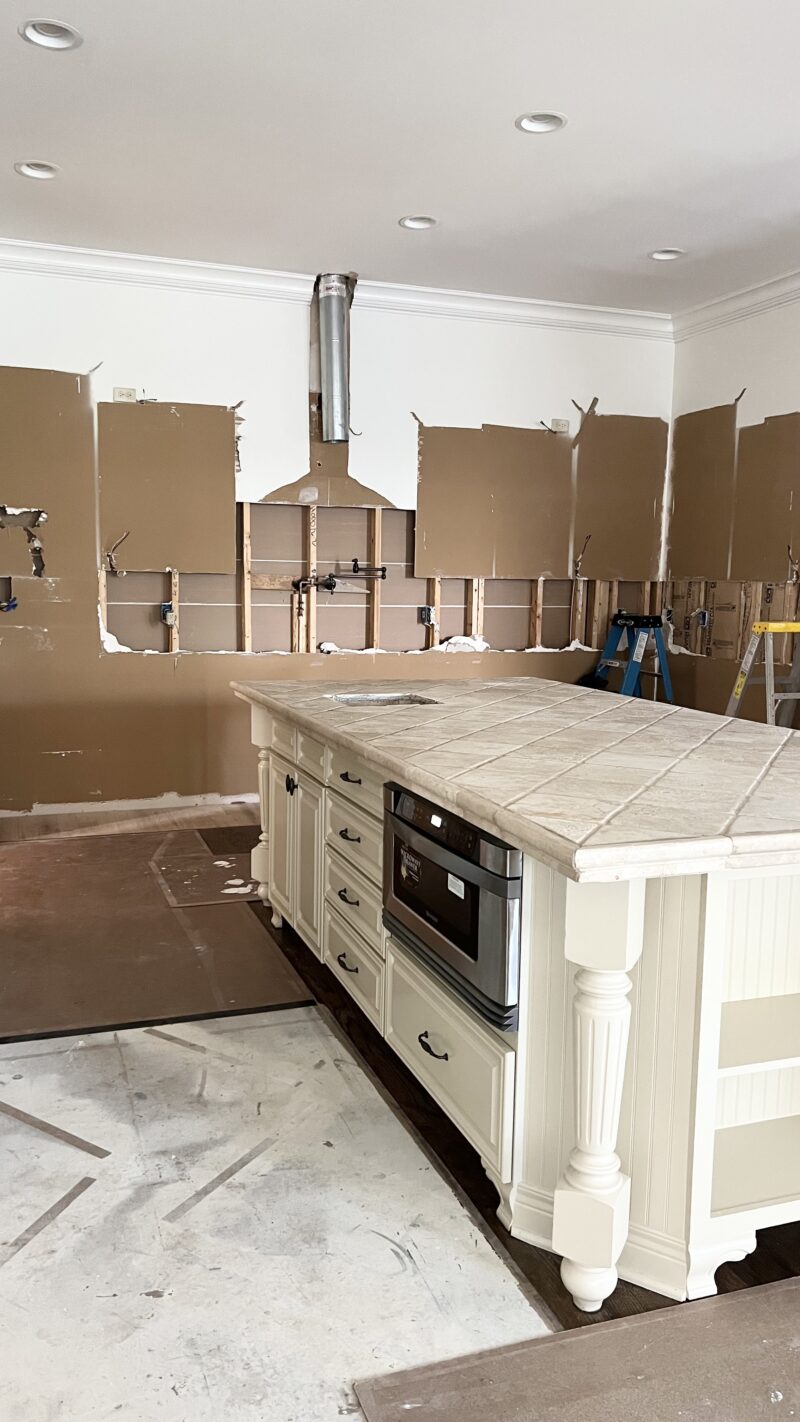 It's getting very exciting around here. Nothing like starting a renovation right at the beginning of summer. Stay tuned on how that works out but we are just grateful the project is under way. (Tips on getting ready for a full kitchen remodel here).
When I shared this view on stories, we had questions about what we did to the walls. The dark areas are actually the original wall color. That is why you see it left from behind the cabinets.
QUICK DATE NIGHT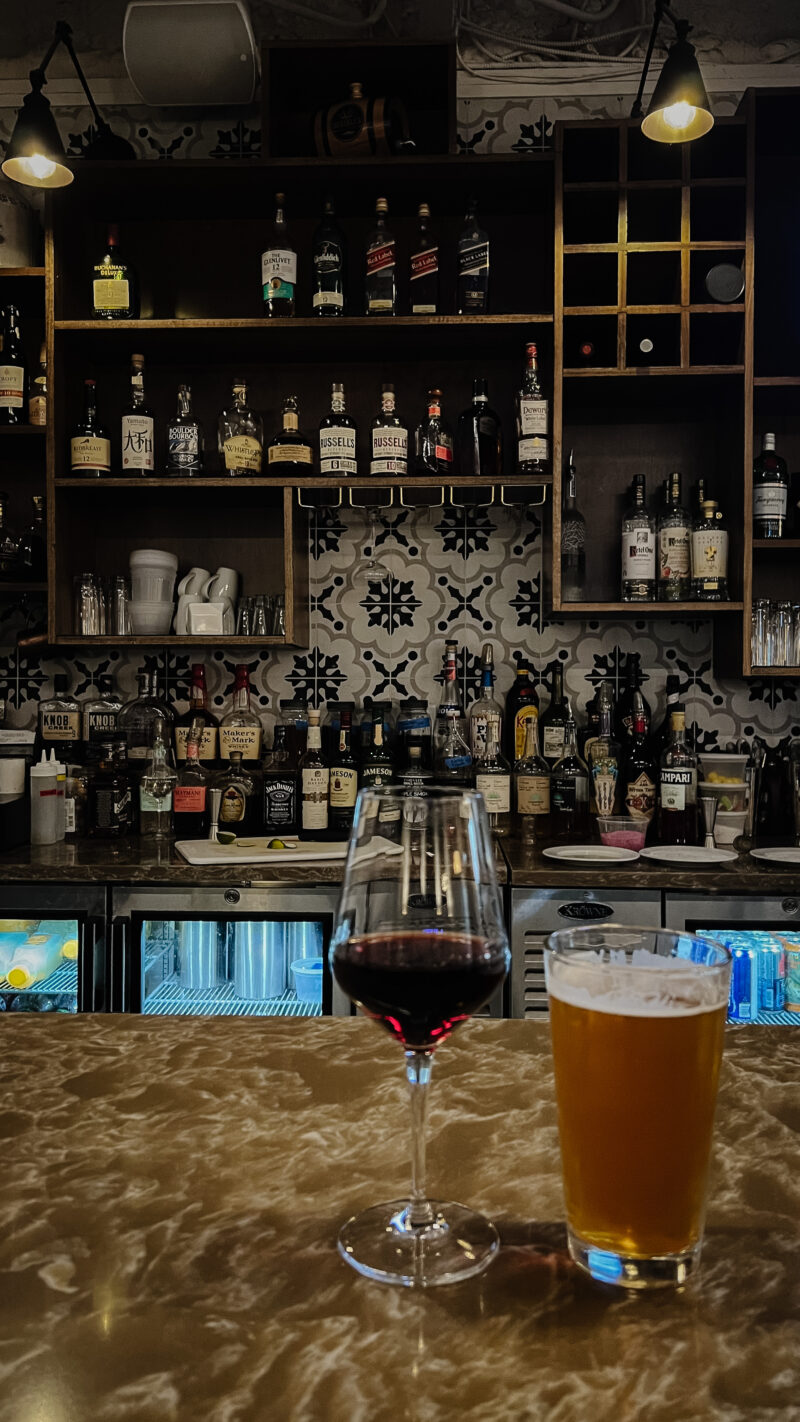 After two days of demo, it was nice to sneak out for a quick date night. I like sticking close to home when projects are going on so a change of scenery was really nice. We went to Pork Belly Farmhouse for the first time and loved it. It's in Nolensville and has a darling atmosphere.
FUN IN THE SUN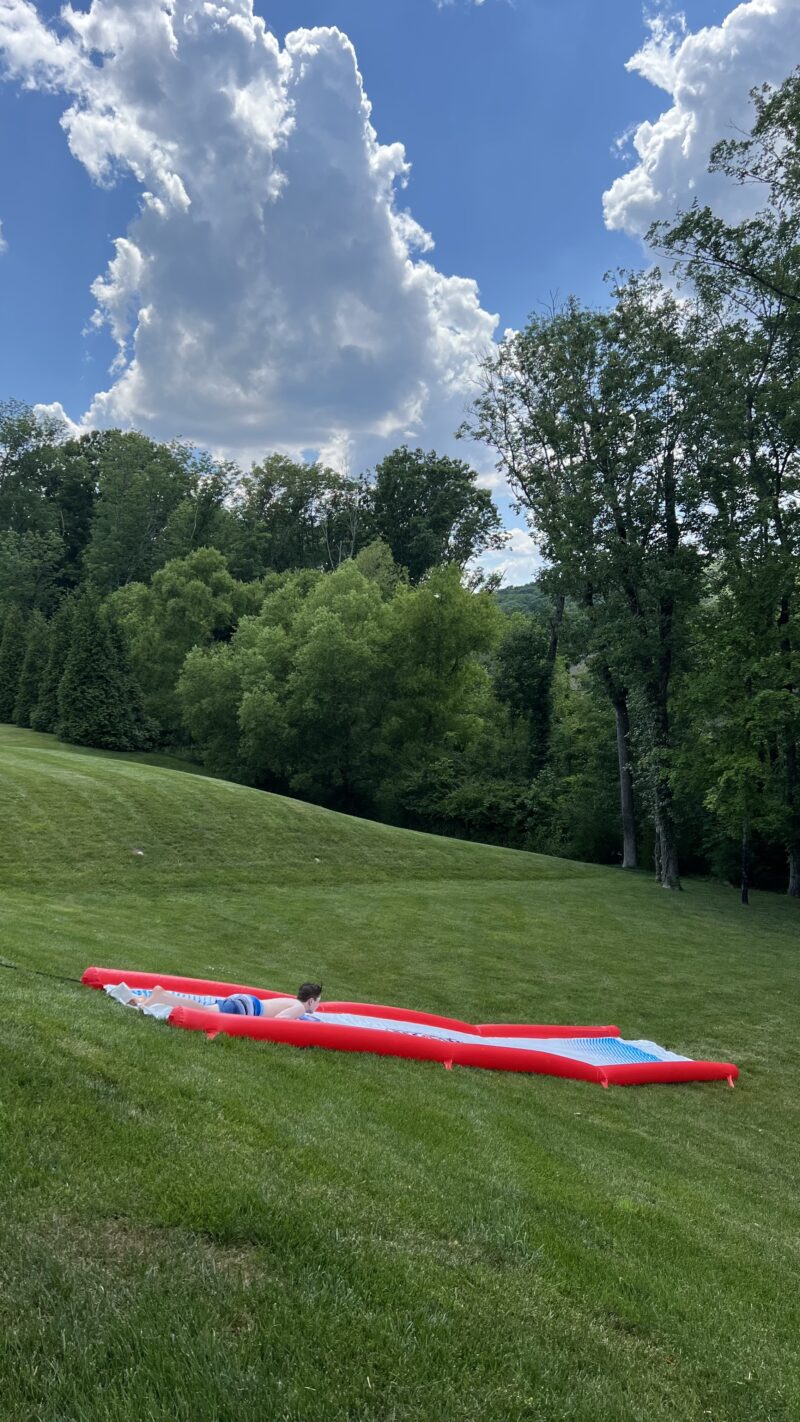 While a slope is tricky for designing a backyard, it sure is perfect for a water slide When it snowed, we tubed down this slope and now it's all about the water. Even my husband and I were going down it. We like this one because it's much larger (26′ x 6′) so that even adults have fun. It's easy to pick up the stakes, fold in half, and store on the patio or in the garage while not using (gotta save the grass!).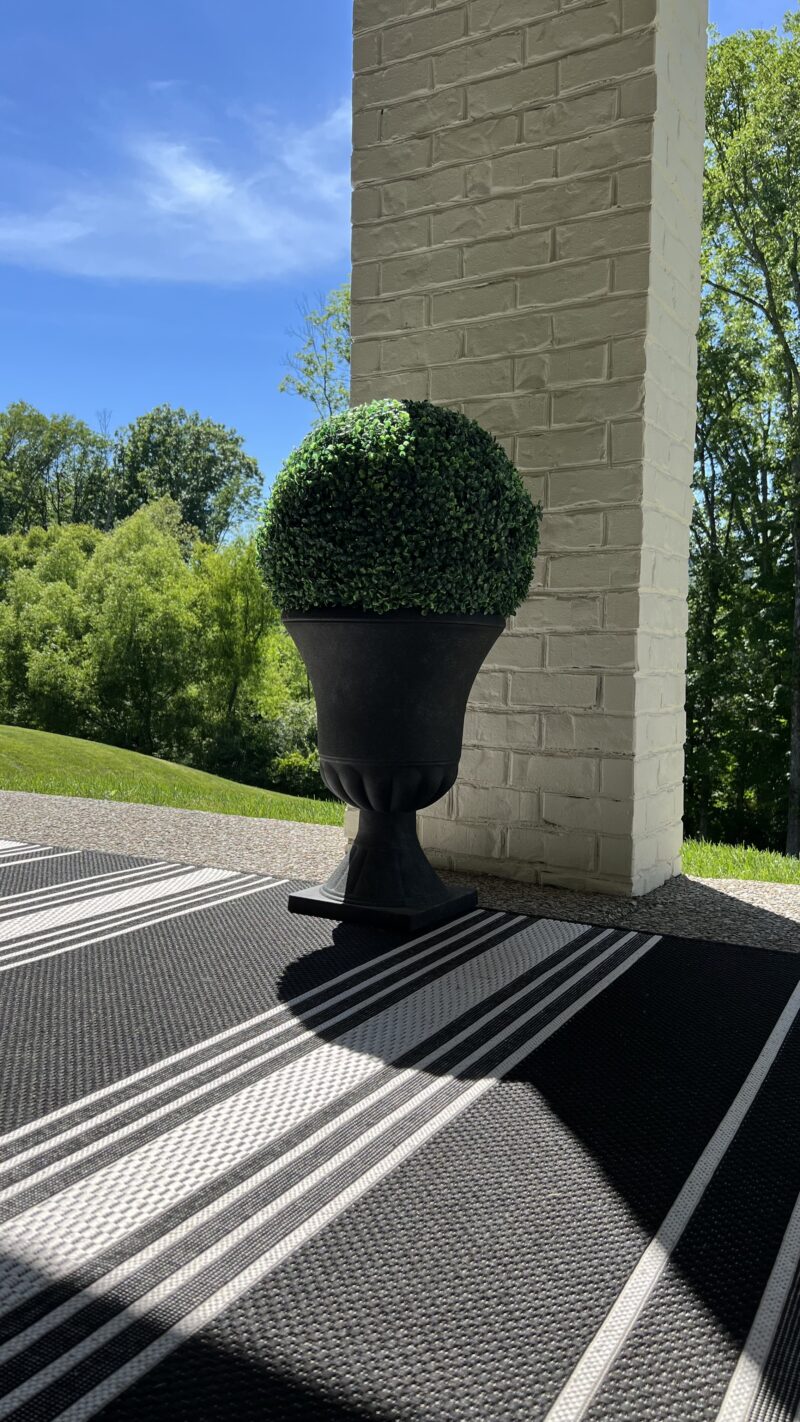 I noticed our outdoor rug is on sale. This has been wonderful for out here. Soft underfoot and really like the classic black and white design. Our faux plants are from here and this two pack of planters is very similar. If you missed this weekend's Saturday Shopping post you can get caught up here.
BEAUTIFUL BIRTHDAY GIRL
My beautiful mama is celebrating her birthday in heaven today. Miss her more every day. Her generous spirit, listening ear, unmatched empathy and infectious smile were just a few of her tell tale traits. Happy birthday, mom. I love you.
*If you are a friend have someone traveling the Alzheimer's journey, I hope you'll find this helpful.
Make it a wonderful Monday.