Good morning? How was your weekend? We had a really nice mix of being productive and spending quality time together with friends. We finally took a trip to a donation center to clear out some things we had been holding on to. It felt so good to pass them on and clear a bit of clutter. And Sunday was great to enjoy time with dear friends. I think I caught the last ten minutes of the football game but loved every minute of catching up with people. And now a bit of life lately with our Monday morning wrap up.
MORNING LIGHT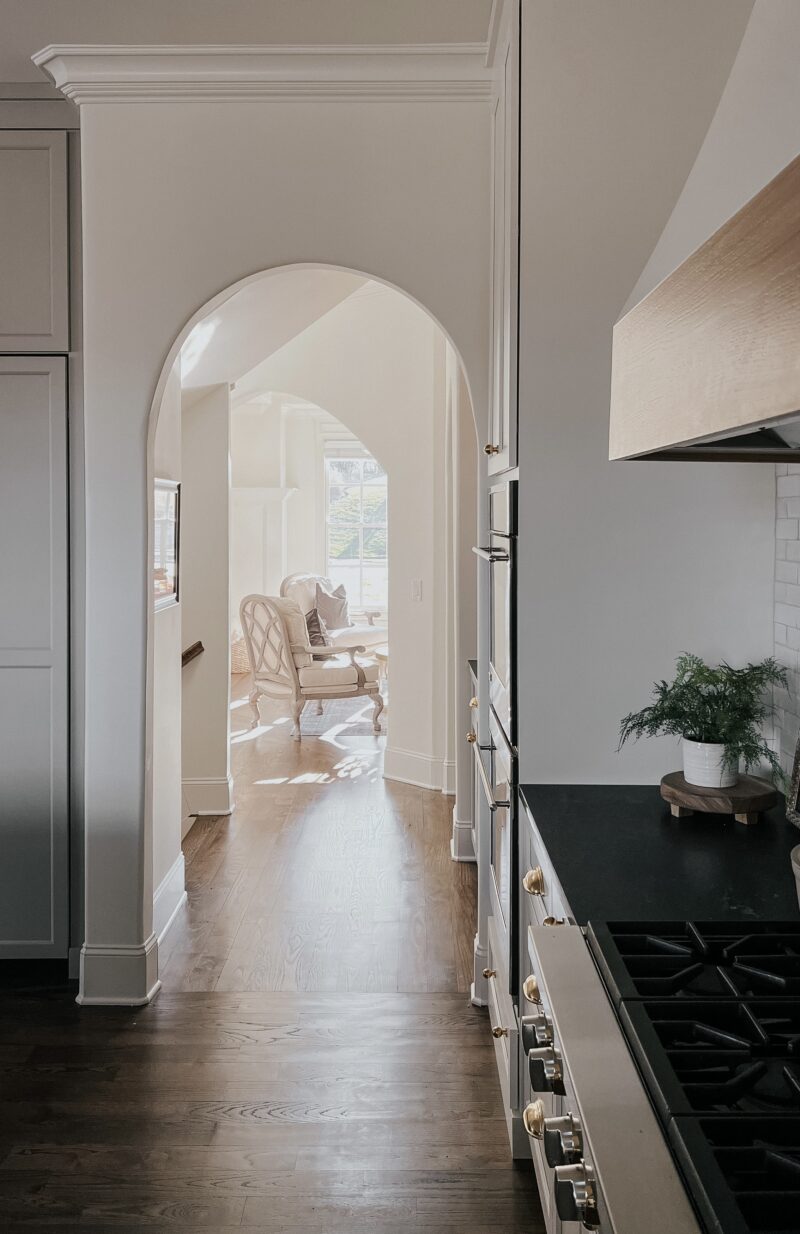 Our temperatures may be chilly, but the sun is shining bright today and the blue sky is good for the soul. I think we are in for some lovely weather this week which is wonderful.
TARGET UPDATE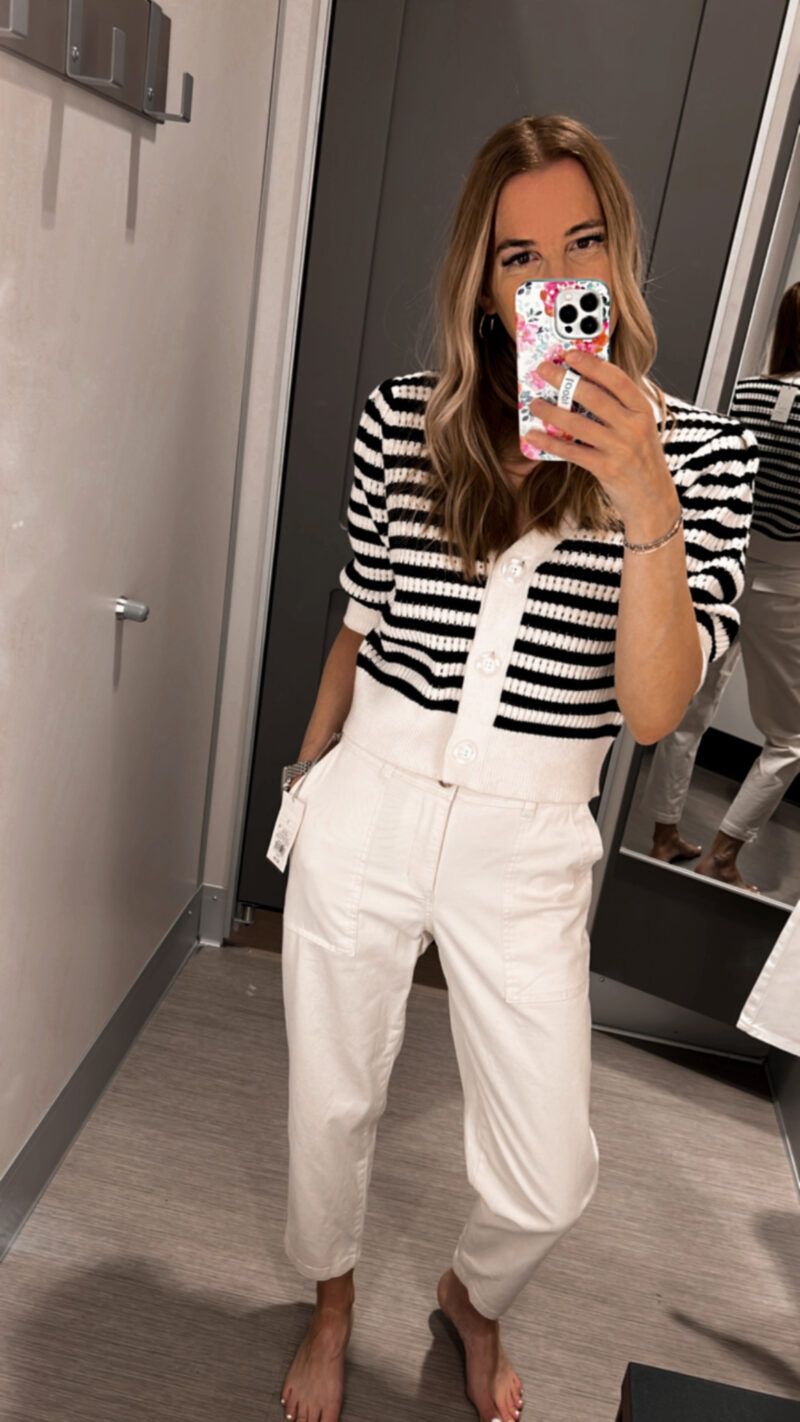 Just wanted to share that a couple of my Target favorites are finally available online. This sweater is so cute in person (looks more high end). I tried on a small but decided to buy the extra small. I think it runs a tad big. Such a classic look that won't go out of style. The pants aren't online yet, but very cute utility pants available in store.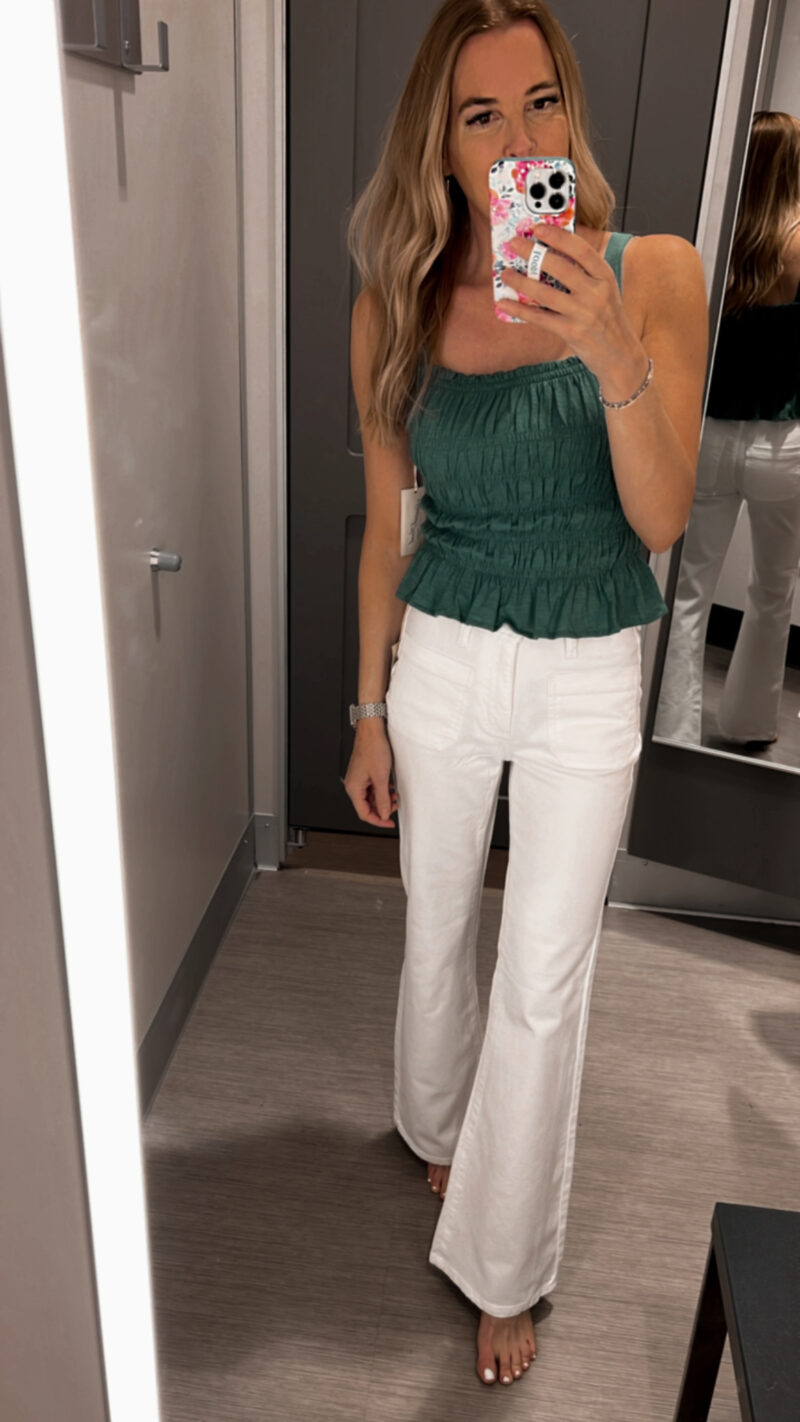 And this green tank top is now online. It's darling. This is a medium so on this I would recommend going up one size (but I do have broad shoulders so that may be why). It comes in four colors and is darling for spring and summer. The jeans can be found here (I bought both colors because I love the cut so much). I went down one size in these.
HEAT PROTECTANT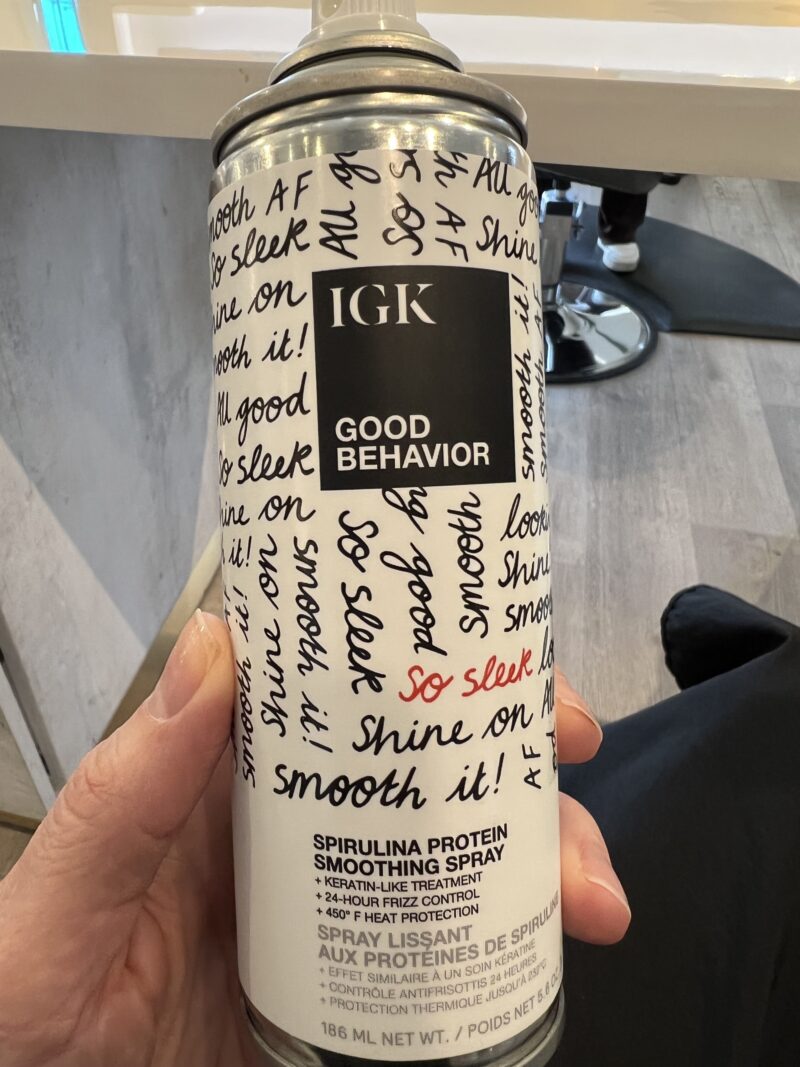 I recently had my hair done (went a bit darker) and she used this heat protectant before curling. It smells AMAZING. I had to buy some.
OUR CANDLE WARMER
This might be the best selling item I have ever shared. And I get it. It's sort of genius. I bought this candle warmer for my daughter (she has now taken it from the kitchen). You place any candle under it and the bulb heats the wax allowing the scent to fill the room . . .but no flame. SO SMART. Many of you messaged me that you were getting one for your college student. I would like one back in my kitchen because the glow it gives off is amazing, but so smart for teens and kids in dorms when you can't have a flame. A lovely gift idea, too. My shade is the gold one.
POWER UP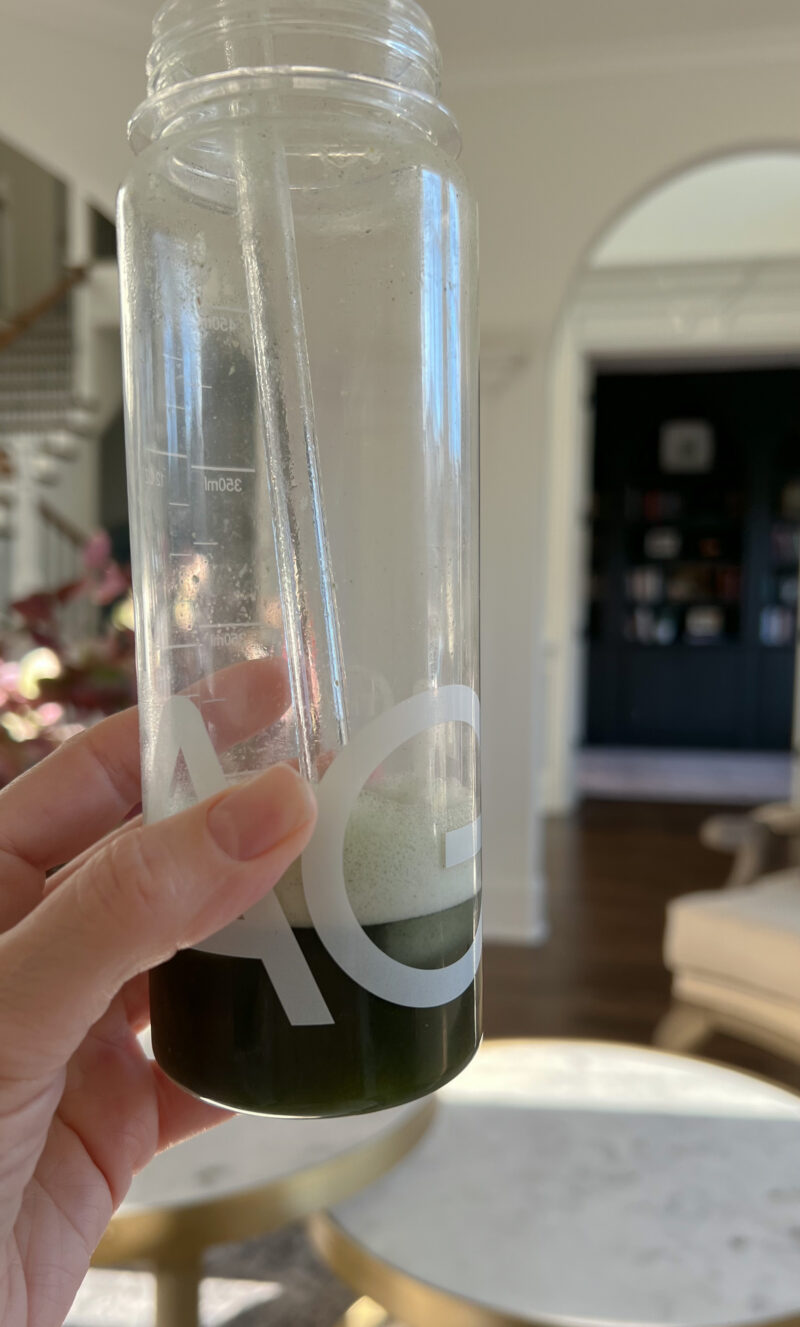 I am now to the point where I crave this AG1 drink every morning. I drink it on an empty stomach and love how I have been feeling. So much more energy and I like that I am getting my vitamins, minerals and probiotic. The taste is really good so I just mix it with ice water. If you want to try it, you'll get a year's worth of Vitamin D3 and 5 travel packets for free. The health and wellness people I trust and follow have raved for quite some time so I was definitely influenced by them to give it a try and so happy I did.
AMAZON SALE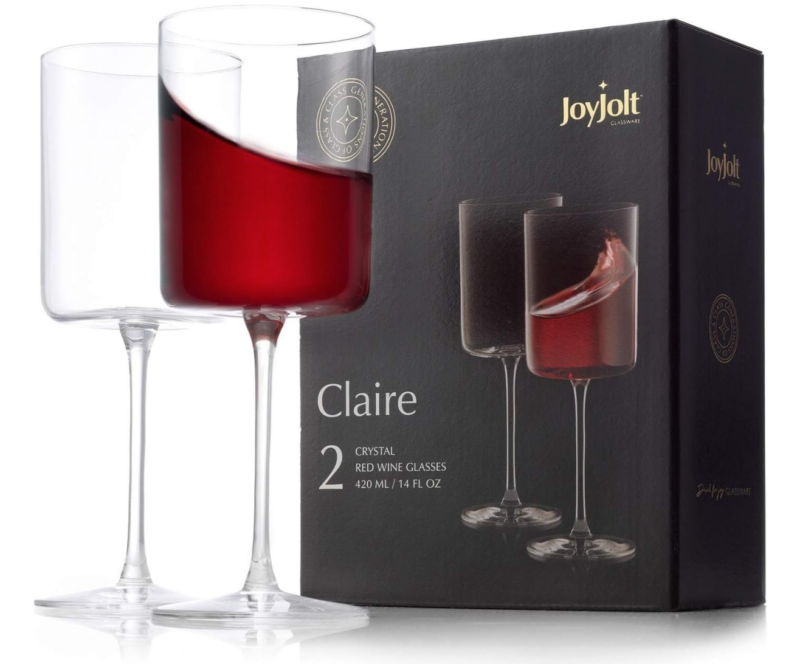 Aren't these cute? They are on sale for $15 (60% off). I treated myself to a set. Every night I pour sparkling water with cucumber and it's so much more fun in a glass like this.
GRATEFUL FOR THIS VIEW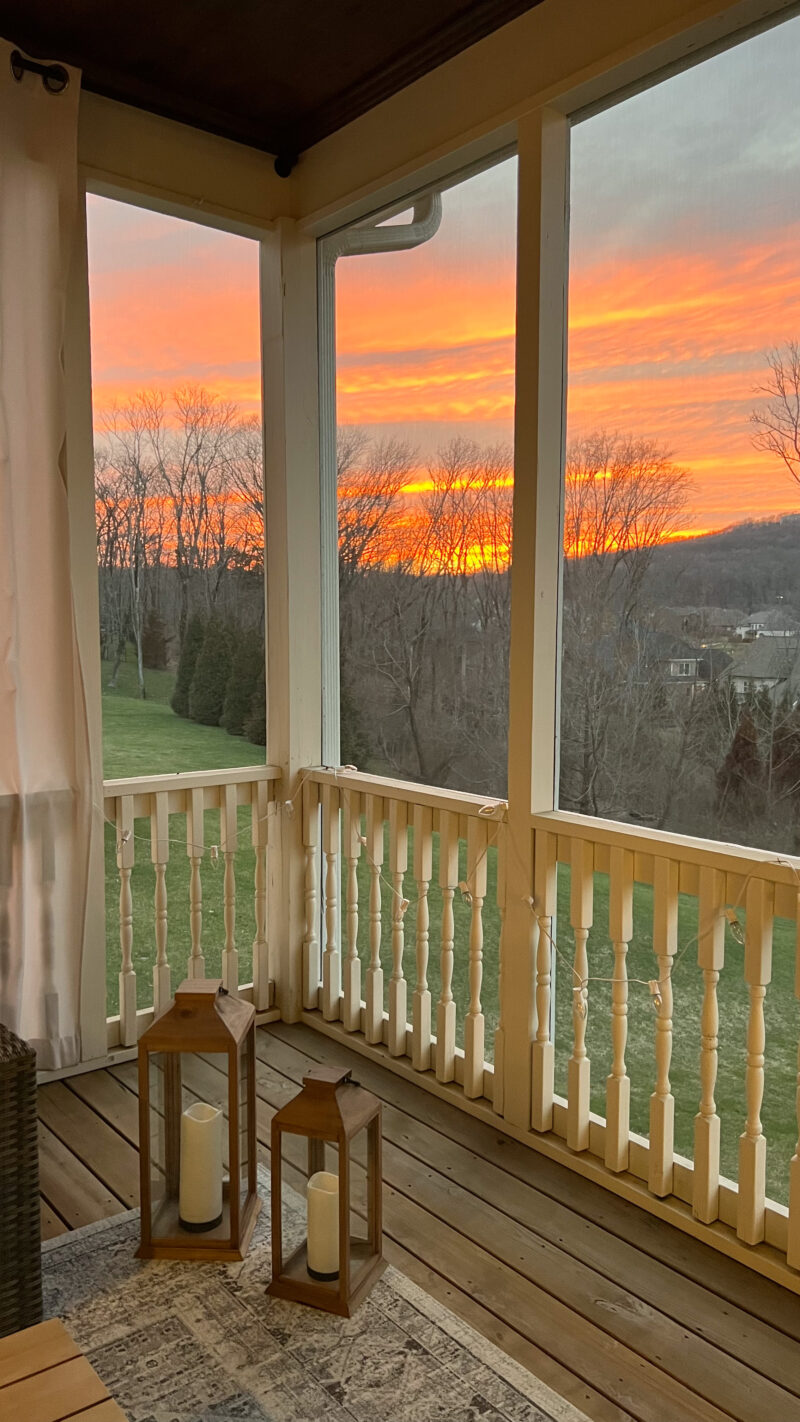 The sunsets lately have been so glorious. This porch is our favorite place to enjoy them. I don't take for granted this view and the upside of bare trees is that we get to see more of the sunset!
This week I am hoping to make progress on the vanity doors in our bathroom (update here). We want to replace the glass with something we can't see through so here's hoping the project goes well. And if you missed this week's Saturday Shopping post you can catch it here.
Wishing you a good start to the week. In a world that feels quite heavy, I hope that you can exhale and find joy in your day.