Good morning. I hope you are off to a great start with your week. I've been trying to keep my morning routine consistent, even on the weekends, so the days feel a bit more similar. Is anyone else in that same boat? We loved spending some of our weekend at the hockey rink. I was so impressed when my daughter and her friend group all showed up to support her brother. It's times like those that I want to freeze. We also knocked out a major project which always feels great. Here is a recap with our Monday Morning Wrap Up.
SONGWRITER'S WEEK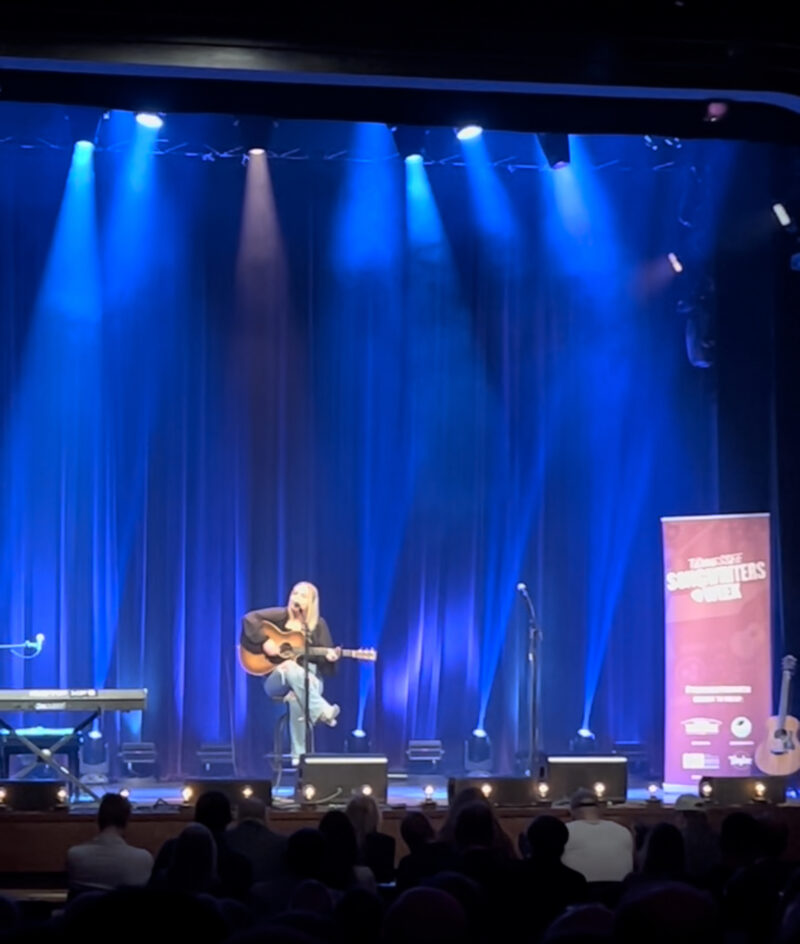 If you are ever visiting this area, definitely check the schedule at the Franklin Theater. It's an iconic part of Main street and they have such great shows and artists come through. We spent at date night at the Red Pony restaurant and then walked across the street for the Songwriter's Week competition. It was so much fun to see such talented songwriters doing what they love. Listening to live music is our very favorite way to spend an evening. And when you can be home by 10:00 pm it's a win in my book.
WHAT DO YOU MOP YOUR FLOORS WITH?
This past week I mentioned that I had mopped my floors (which I find back breaking, by the way . . .showing my age). So many of you asked what we use. This is the mop I use and I really like the Bona wood floor cleaner. There are definitely people who say it leaves a residue, but that has not been our experience and I love the way it cleans the floors.
NEW BAKEWARE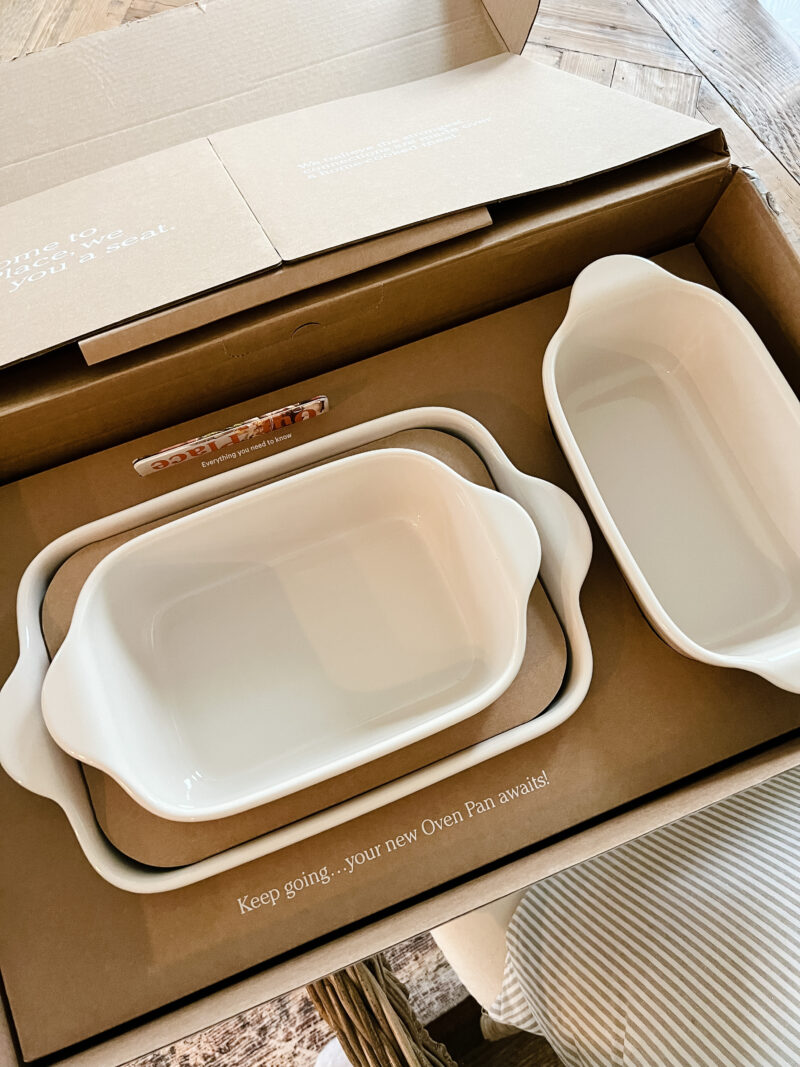 This ovenware set just arrived and I am so excited. You know we have been using the Our Place pan and pot for quite some time so this was the next step. And the pan (hidden underneath) is fantastic. Not only can you use it in the oven, but it can be placed across two burners as a griddle, too. We went with the "steam" color which is a pretty pale oatmeal hue. I feel like such a grown up with this set. And I can't wait to cook with it. Plus it all looks great straight from the oven when you entertain.
FLUTED TRIM FOR THE DOORS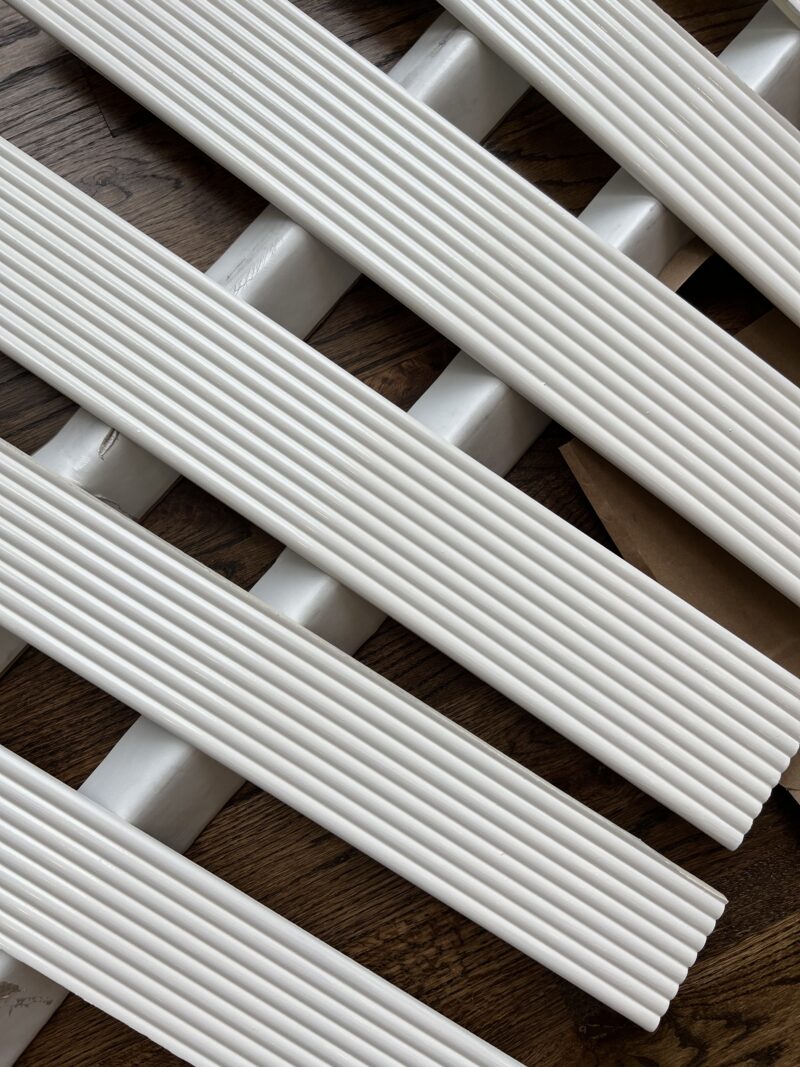 If you have been following along with our bathroom renovation, you may remember we are replacing the vanity glass doors with something else. I just didn't love seeing all of my products through the glass. We decided to use this fluted trim and I am so exited with the progress we made this weekend. We painted the trim Alabaster by Sherwin Williams and it was a dream to paint.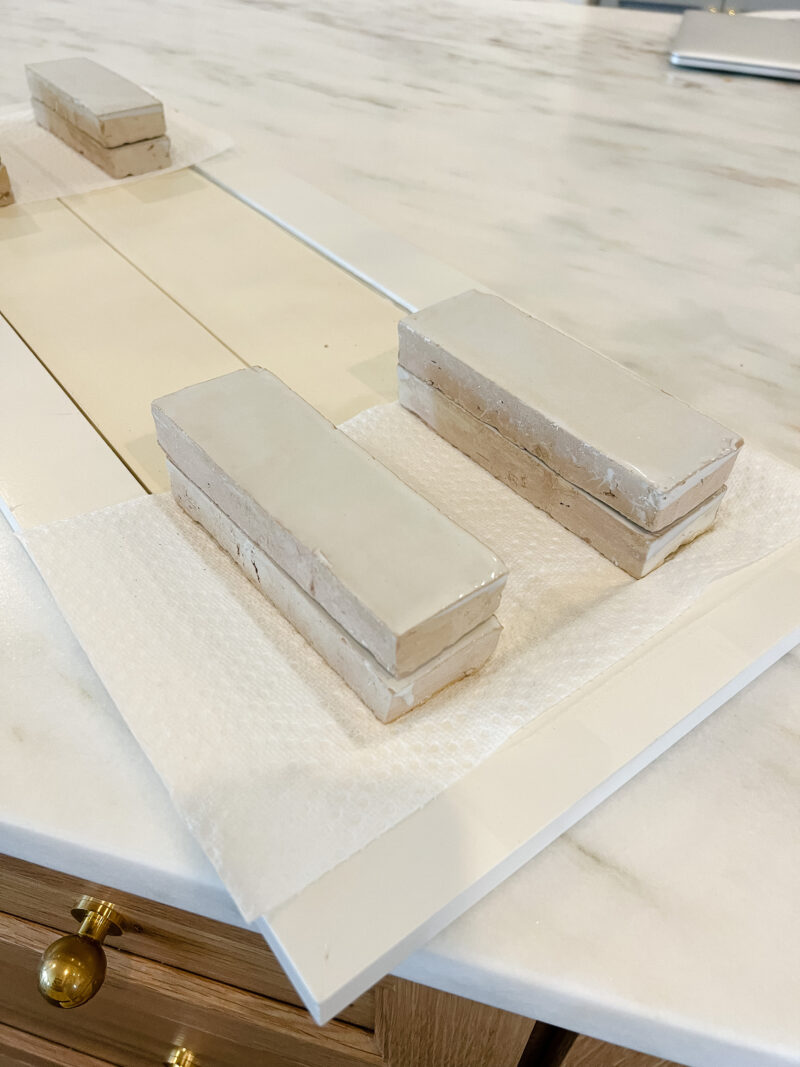 I will create a step by step blog post in case you have something similar. It's amazing what small changes can do to transform the feel of a space. Here's to not spending a fortune, but creating a space you truly love. If you have missed this project, the latest update can be found here.
THIS WEEKEND'S BESTSELLER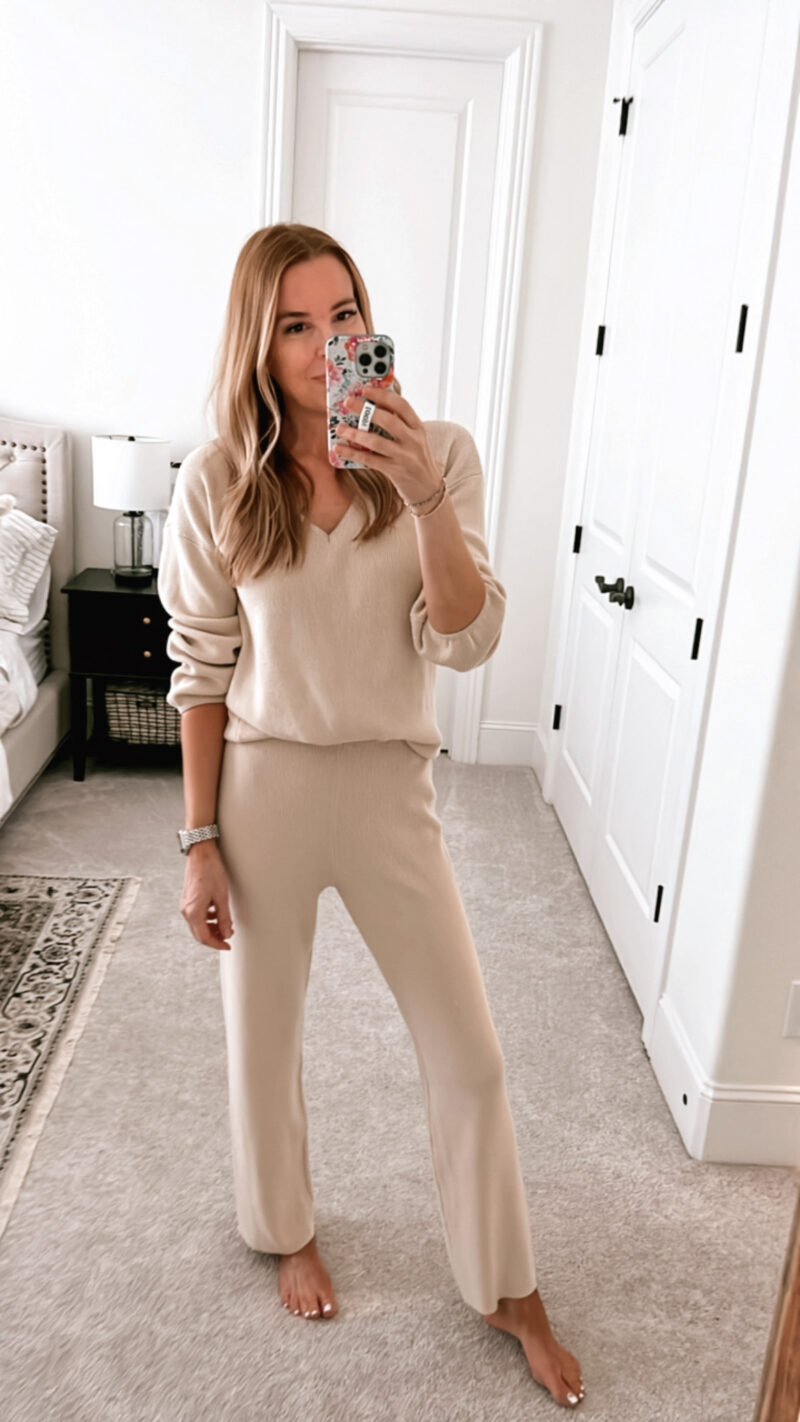 This Amazon set was definitely the best seller this week. I had a few questions about fit. It's high waisted and I would go with our usual size. This is a small. When I took it out of the package it all looked huge, but once you put it on, it really fits well. I tuck a bit of the top into the top of the pants to give it more form. And this was straight out of the washer and dryer. This is the Apricot color. In real life I would call it beige, not apricot. And this set is currently 43% off.
*If you missed Saturday Shopping, you can read that post here.
Looking forward to sharing more of the bathroom project this week as well as our thoughts on what is next in this home. Let's just say we've done a 180 so it may surprise you. Enjoy the day, sweet friends.