I hope your Monday morning has started off well. We tried to spend all of our time outdoors this weekend because Spring was definitely in the air. I am fully aware that cold temps will likely come back, but boy did the sunshine feel great. Sharing a fun project we have underway as well as a recipe the whole family loved.
LET THE DIGGING BEGIN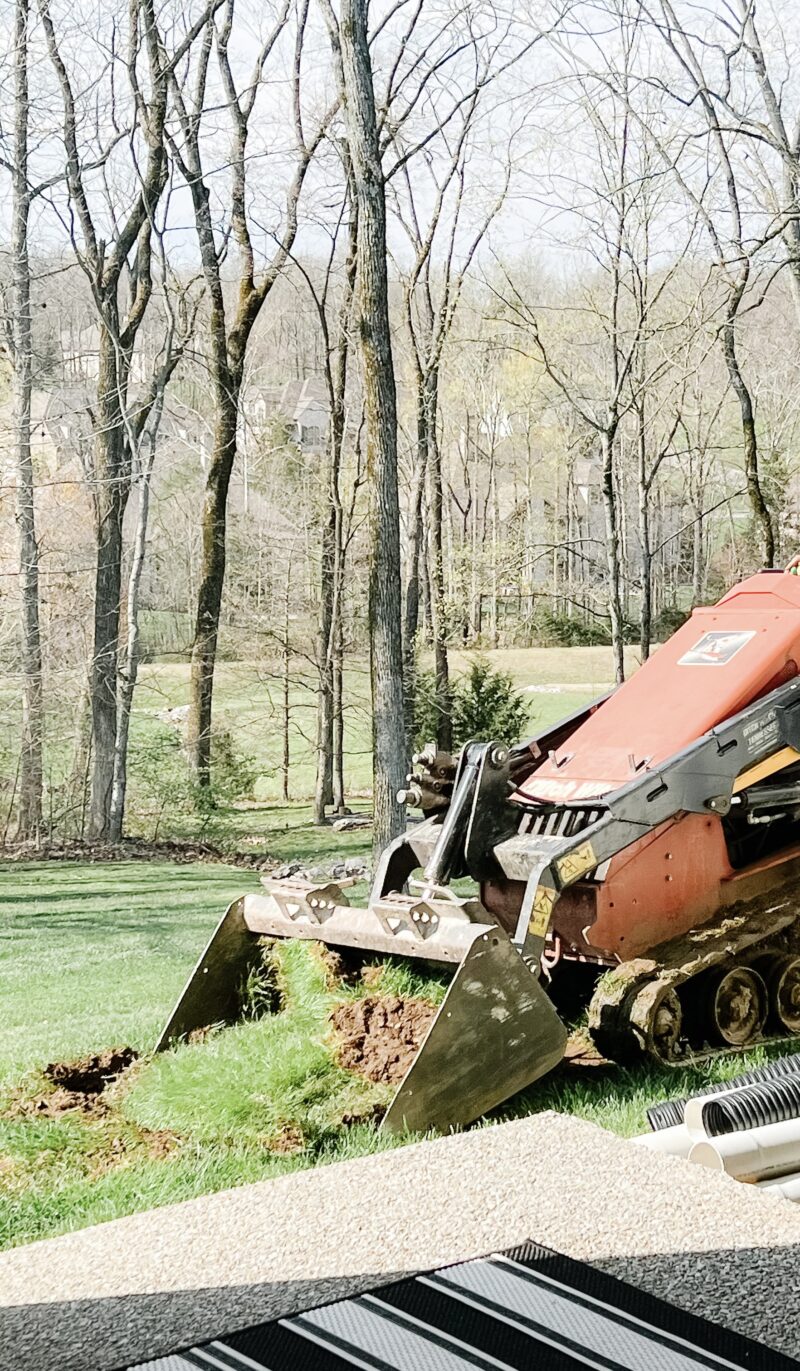 This was an exciting Friday afternoon. Did you catch my post about the backyard plans and what we decided to do? It was pretty surreal to see this happening. They worked all day on Saturday, too, so I will be back with and update soon. By the way, we love this black and white outdoor rug. It's been great for us.
MORNING WALK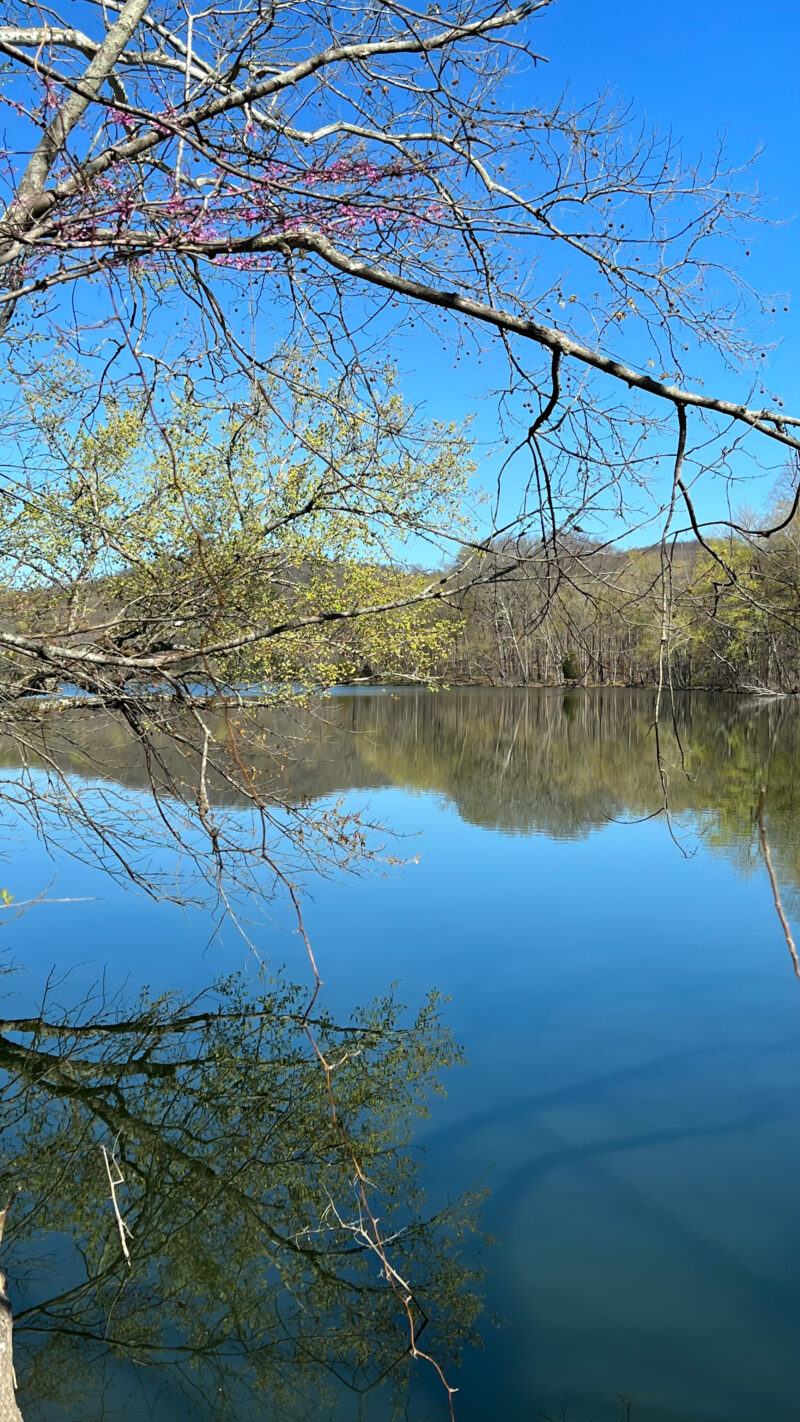 We love to get out and hike or walk any chance we get. This weekend we walked around Radnor Lake which is about 20 minutes from us. It's gorgeous and the weather was ideal. I will be outside 24/7 until the next rain storm.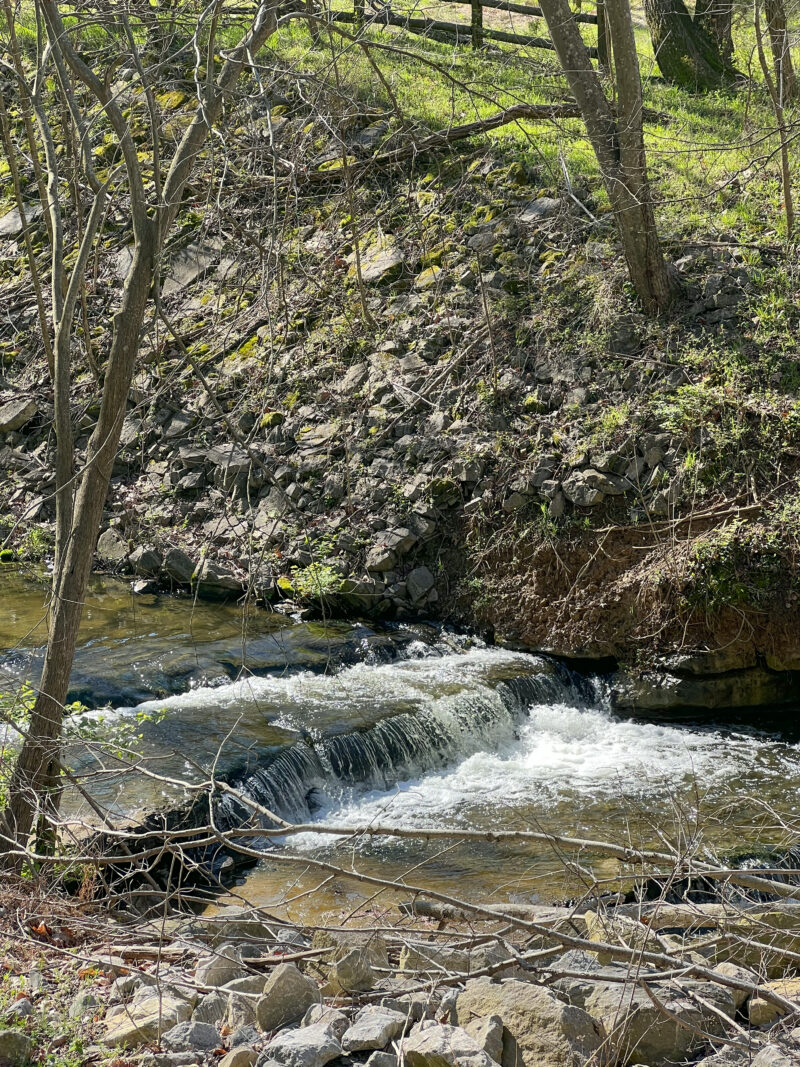 The sound of running water as you walk is pretty magical. I am a big proponent of getting out in nature as much as possible. I think it offers so much clarity.
GORGEOUS HOME STORE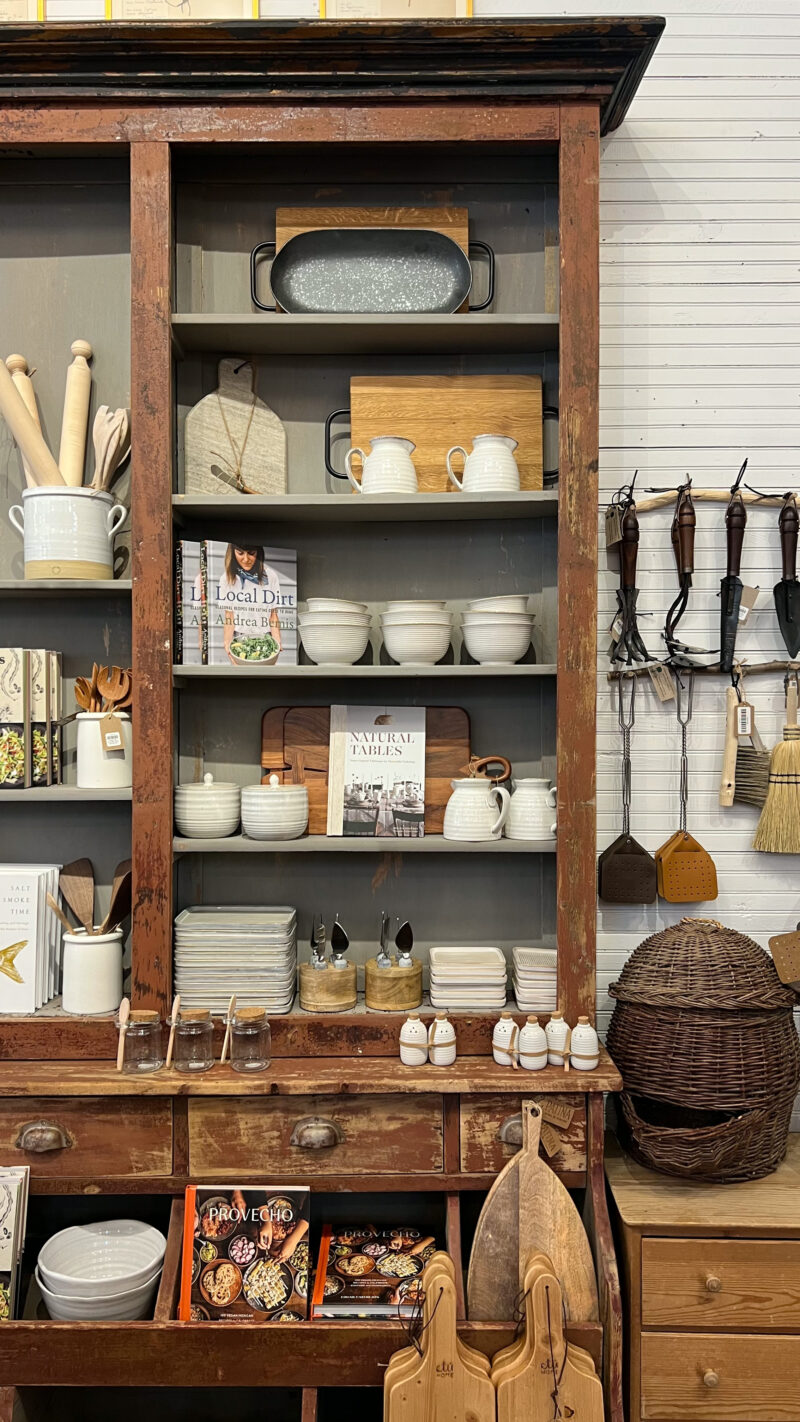 We also spent time in Leiper's Fork and happened to run into a high school friend of mine down by the creek. It was amazing to see her and her husband and catch up. If you are ever visiting, be sure to stop into Patina. It's my favorite home store. Everything is so perfectly curated and a wonderful spot for gifts.
SPRING BLOOMS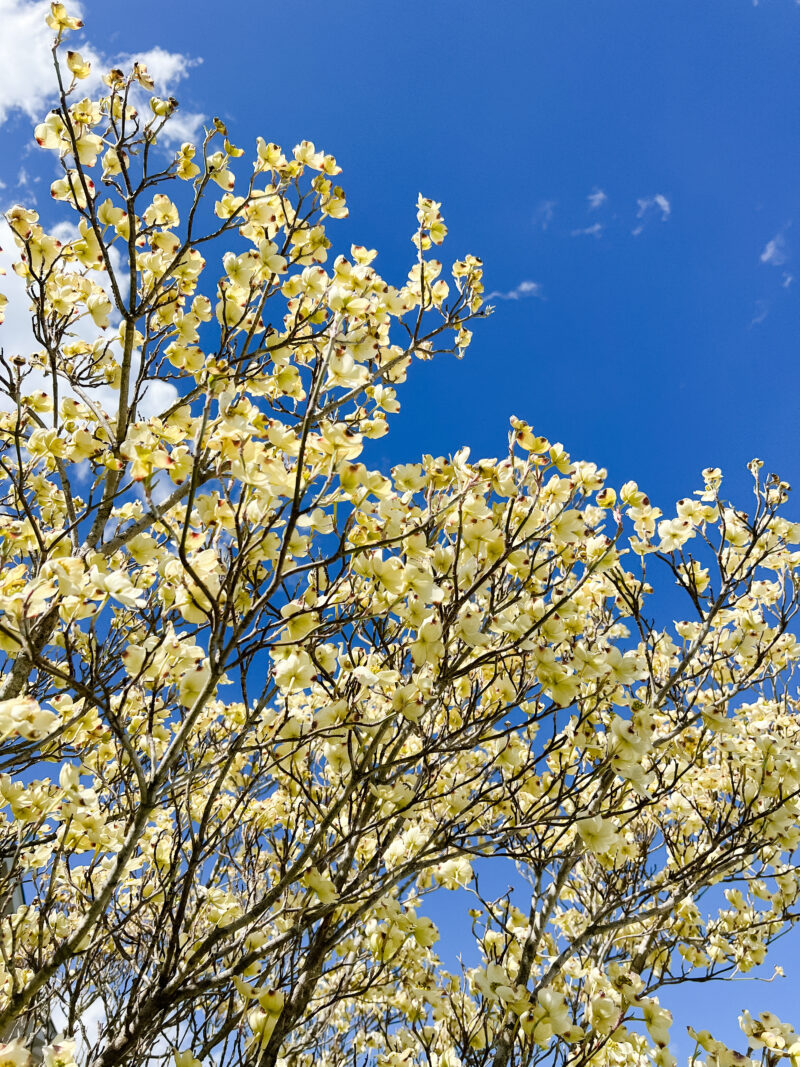 While most of our trees are still sticks, it's glorious to see these blooms happening. I could stare at them all day. Are things blooming by you?
TULIP SEASON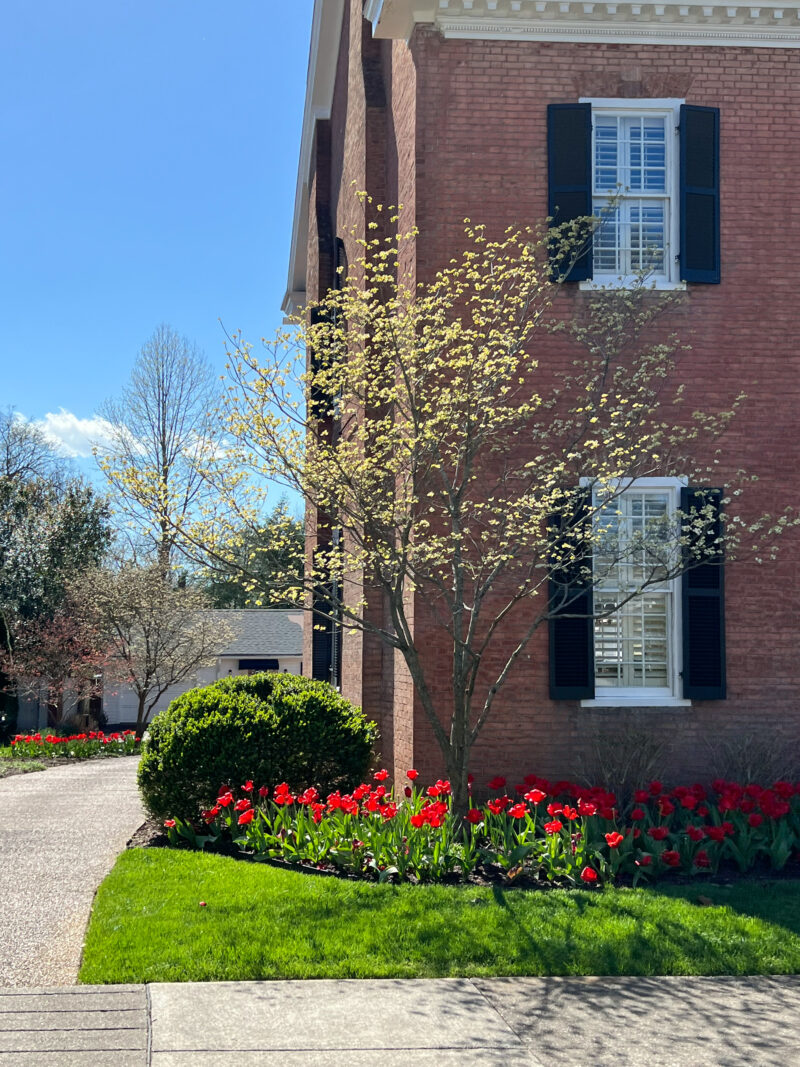 I've also been inspired to plant tulips around a couple of our trees in hope that we will have something as beautiful as this next Spring. This pretty property is in Downtown Franklin and their tulip lined beds are spectacular.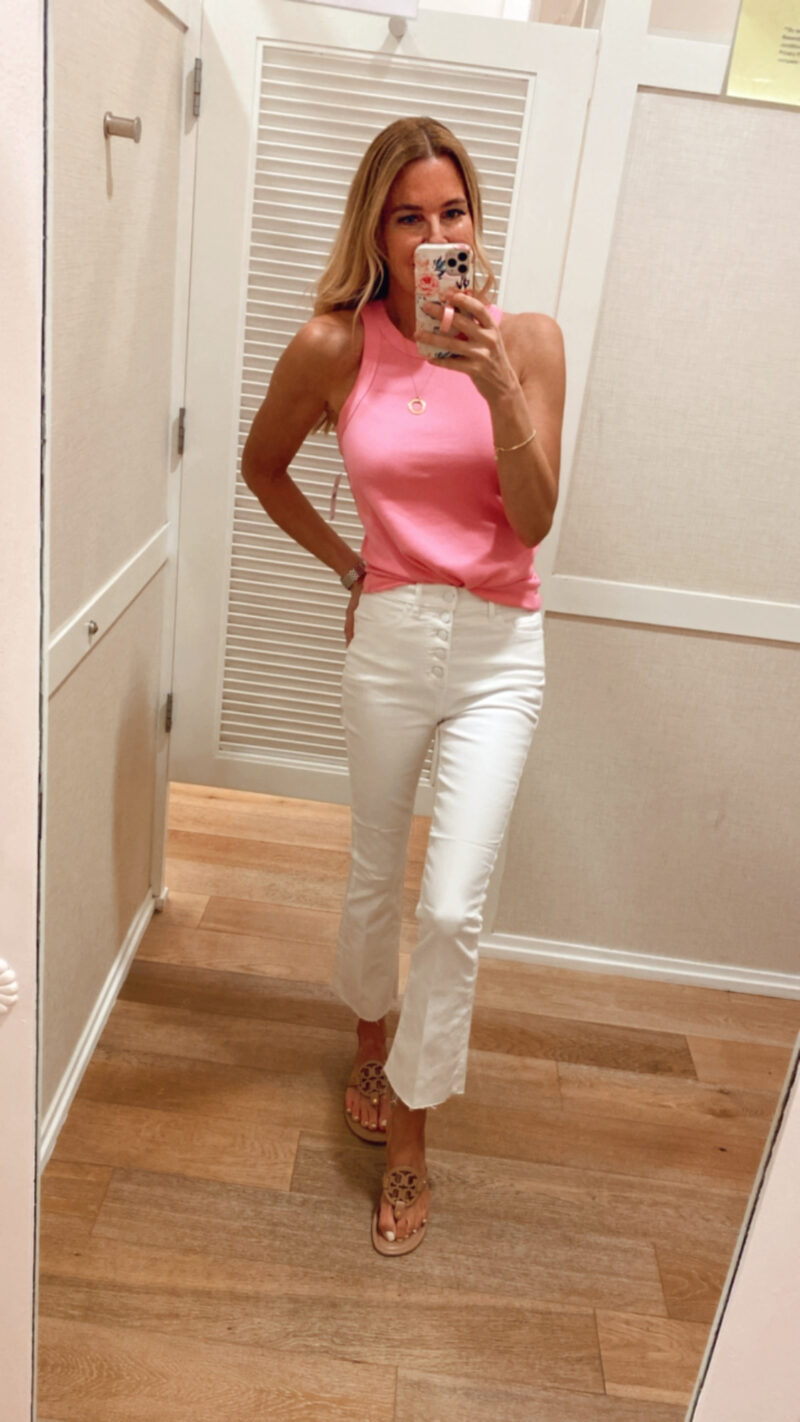 This tank top was the weekend's best seller. It's a favorite of mine and now under $20. I bought the green one. If you missed this week's Saturday Shopping post you can see all the Spring goodies here.
SLOW COOKER BARBACOA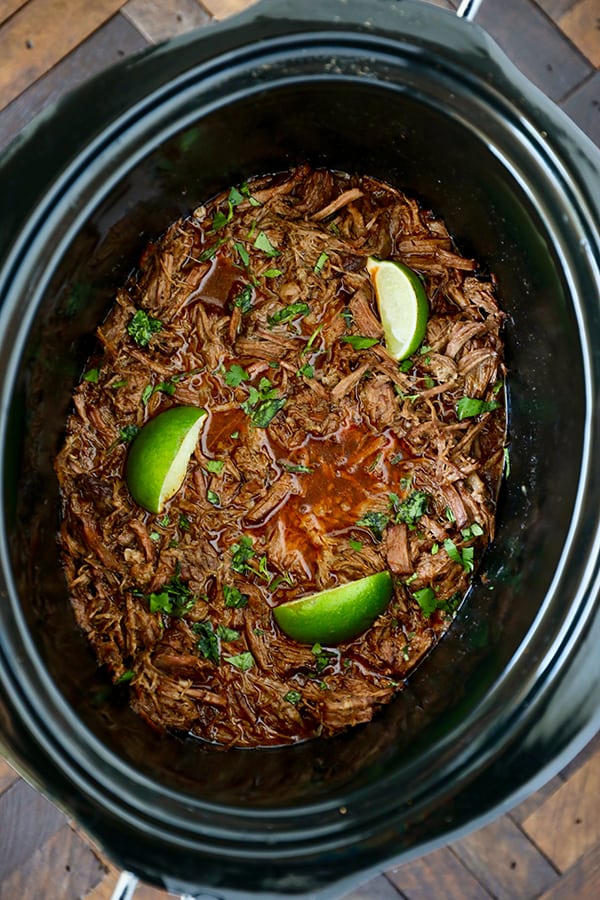 This recipe is fantastic! We made this slow cooker barbacoa yesterday. It was great because I put it all in the instant pot (slow cook setting) and then we went out and enjoyed the day. We served it taco style with corn tortillas, avocado, cilantro, limes and queso fresco. It was a huge hit with everyone. We will absolutely make this on a regular basis. I was all talk with meal planning last week so hoping to turn it around this week.
Let's do this, Monday!